Fire exploded across the Napa Valley overnight Sunday, prompting evacuation orders in parts of St. Helena and Calistoga, and extending well into Sonoma County.
Six thousand people were ordered out of their homes in Napa County, with another 5,000 people under evacuation warnings Monday. Cal Fire said 8,543 structures were threatened in the two counties, but no attempt has yet been made to count destroyed structures.
Officials said the fire had scorched more than 36,000 acres in the two counties by late Monday afternoon.
Mandatory evacuation orders were in place Monday for both sides of the valley, on the east from Lake Hennessey to well north of Calistoga. On the west, the hills from south of Sulpher Creek to Petrified Forest Road were under mandatory orders.
The community of Angwin was evacuated, but nearby Howell Mountain and Pacific Union College were under warnings. As a precaution, St. Helena Hospital evacuated 55 patients.
The fire raced across the valley and over the Mayacamas mountains into Sonoma Sunday night, propelled by wind gusts of 50 mph or greater in the higher elevations. The area remained under a Red Flag warning, indicating high temperatures, low humidity and high winds, that was expected to last through 9 p.m., though firefighters were hoping for a wind break by the afternoon.
"We still have a few more hours of extreme firefight on our hands," county spokesperson Janet Upton said early Monday morning.
The Glass fires come six weeks after the Hennessey Fire that destroyed 300 homes and burned 165,000 acres in eastern Napa County, marking a frightening start to the fire season. This time, it's residents of the Upvalley who are under threat.
Both Silverado Trail and Highway 29 were closed from Calistoga to Deer Park Road, though officials said law enforcement would allow evacuees through on Highway 29 headed south.
County officials said there was no threat to the more populous areas around Napa.
Pacific Gas & Electric said nearly 11,000 Napa County customers were without power as of 10 a.m. Monday due to the fire. Cal Fire requested many cutoffs to protect first responders, while damaged equipment caused other outages.
Nearly 6,000 customer were without power in the St. Helena area, 1,600 in Angwin, 700 in Calistoga and 500 in Deer Park, the utility said.
Long-time resident Ron Sculatti, who lives on Scott Way south of Calistoga, said "Last night was horrifying. I've never seen such destruction in all my life."
Sculatti watched the fire jump from one side of the valley, in Deer Park and the Adventist St. Helena Hospital, over to Spring Mountain.
"It was devastating," he said.
The Glass fire broke out early Sunday near the community of Deer Park and quickly spread, despite a vigorous firefighting effort that include a number of air tankers and helicopters. By 11 p.m. it had spread to 2,500 acres. By 7 a.m. Monday, it had blackened 11,000 acres.
Earlier, around 7:30 p.m., firefighters detected two new fires west of St. Helena and overnight a third emerged. As the fires merged, Cal Fire renamed them the Glass Incident.
Cal Fire has not determined how these blaze started, but it's possible that wind-borne sparks from the Glass fire seeded the blazes to the west.
Upton said the winds overnight were fierce, topping 55 mph on Mount St. Helena and creating erratic gusts on the valley floor.
Once the fire crossed over the Mayacamas, north of St. Helena, it burned toward Santa Rosa along a path of vegetation that had escaped damage from the Tubbs and Nuns fires of 2017.
"Sometimes the circumstances line up and it just burns in a spot that is not conducive for us," said Napa County Fire Chief Geoff Belyea.
There are no official reports of damage, but photos from inside the fire zone show some structures burning. including Chateau Boswell winery, a scenic winery on Silverado Trail south of Calistoga. That's in the same area where firefighters held off flames at Rombauer winery on Sunday.
Several major wineries were in the fire's path. Castello di Amorosa lost its farmhouse, where the company bottled its wine, but the "castle" was not damaged, vice president Jim Sullivan told the Register. He said the farmhouse is still standing but the roof and interior are wrecked.
Meadowood Napa Valley suffered damage from the fire, but not the whole resort. Social media featured a dramatic photo of the restaurant, grill and pro shop burning.
The Angwin Volunteer Fire Department posted on Facebook that Adventist Health St. Helena, Pacific Union College and Elmshaven were all intact as of Monday morning.
However, the department said Deer Park was "heavily impacted" in the Crystal Springs area and along Deer Park Road into Crestmont, where about a half-dozen homes were lost. Foothills Adventist Elementary School lost its main building, according to the department. Photos on social media showed Deer Park's Haven thrift store and the Community Hall fully engulfed.
The AP also moved photos of the Black Rock Inn, a bed & breakfast on Silverado Trail, fully consumed by flames.
An evacuation center was set up at Crosswalk Church, 2590 First St. in Napa.  Because of the pandemic, authorities were not setting up mass shelters as in previous disasters but rather offering vouchers for hotel rooms for evacuees.
After the evacuation of Calistoga was announced, county officials said they would open a second site offering the same services to evacuees at Napa Valley College. The evacuation site at the Yountville Community Center was winding down by Monday evening, they said.
Upton said firefighters are concentrating on safely evacuating people in harm's way and they have not yet been able to asset specific damage from the fire.
Cal Fire said it had 1,070 firefighters working the far-flung fire, supported by 133 engines, 22 water tenders, five helicopters and 35 bulldozers, with many air tankers flying suppression missions as circumstances allowed. No first responder injuries had been reported as of early Monday.
There are 27 fires burning around the state, including the huge LNU Lightning fire that burned around Lake Berryessa in August. That fire has been active for more than 40 days and is about 98 percent contained, according to Cal Fire. There are 18,000 firefighters working these blazes, which have scorched more than 3.7 million acres and taken 26 lives this year.
St. Helena Star reporter Jesse Duarte, Weekly Calistogan Editor Cynthia Sweeney, and Register reporter Sarah Klearman contributed to this story.
Editor's Note: This item has been modified to correct the name of the Black Rock Inn.
This story will be updated as details become available.
Images as fire explodes across the Napa Valley
California Wildfires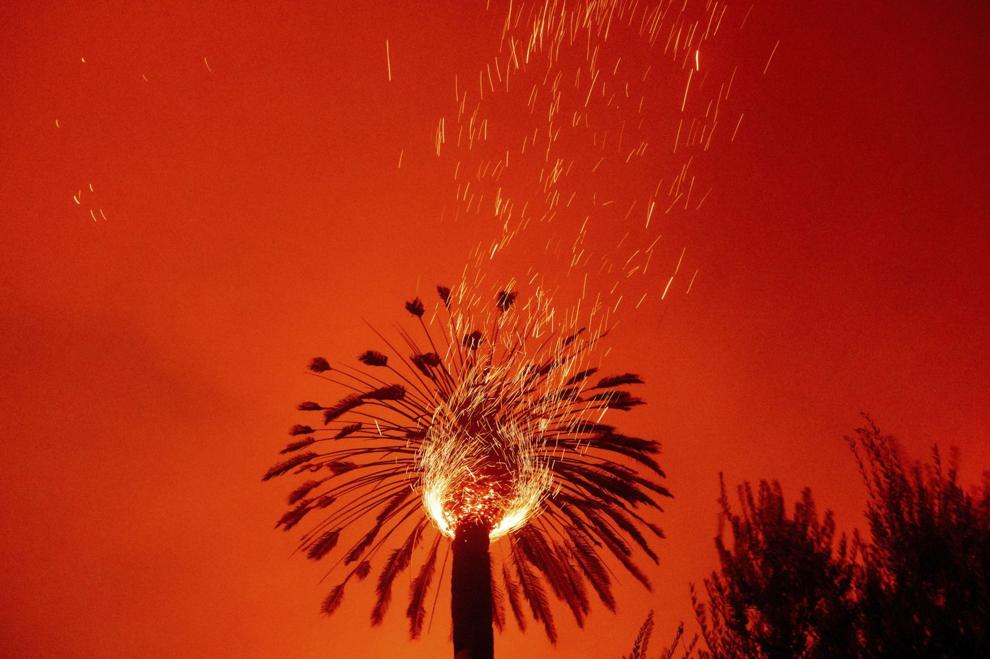 California Wildfires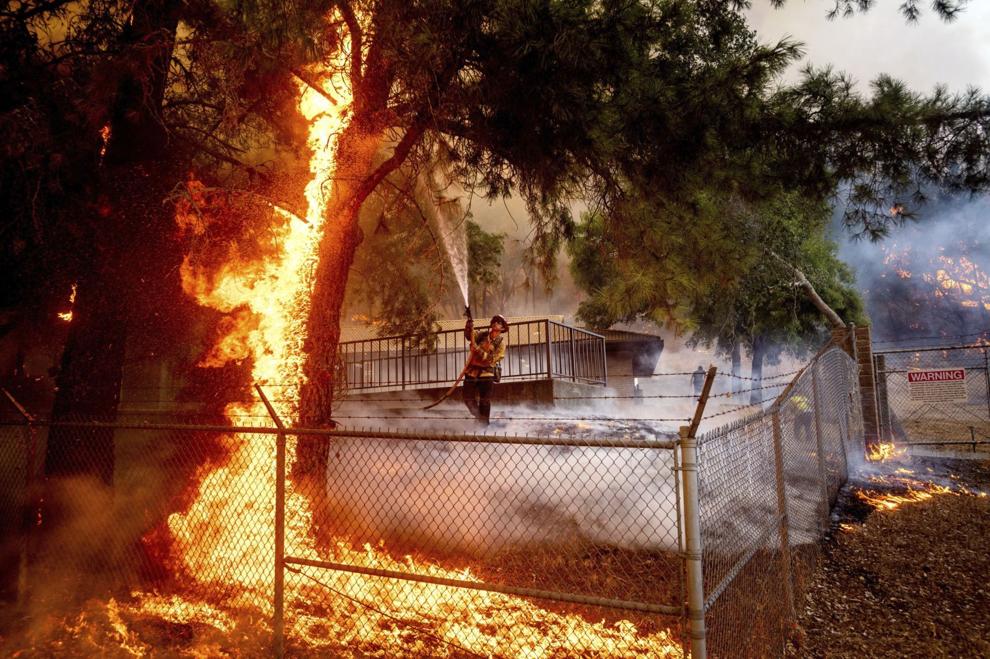 California Wildfires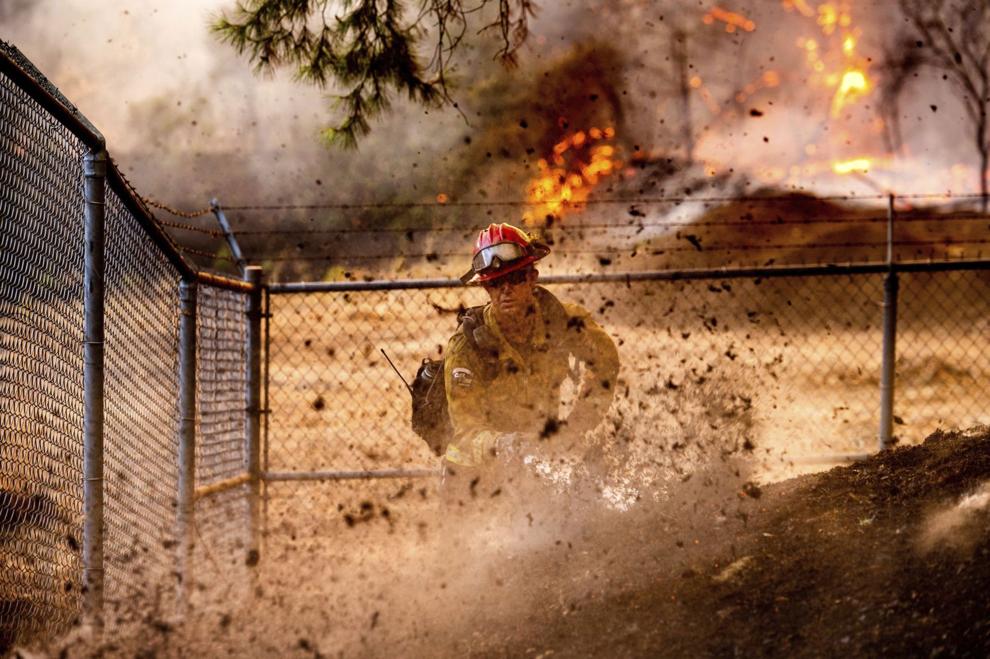 California Wildfires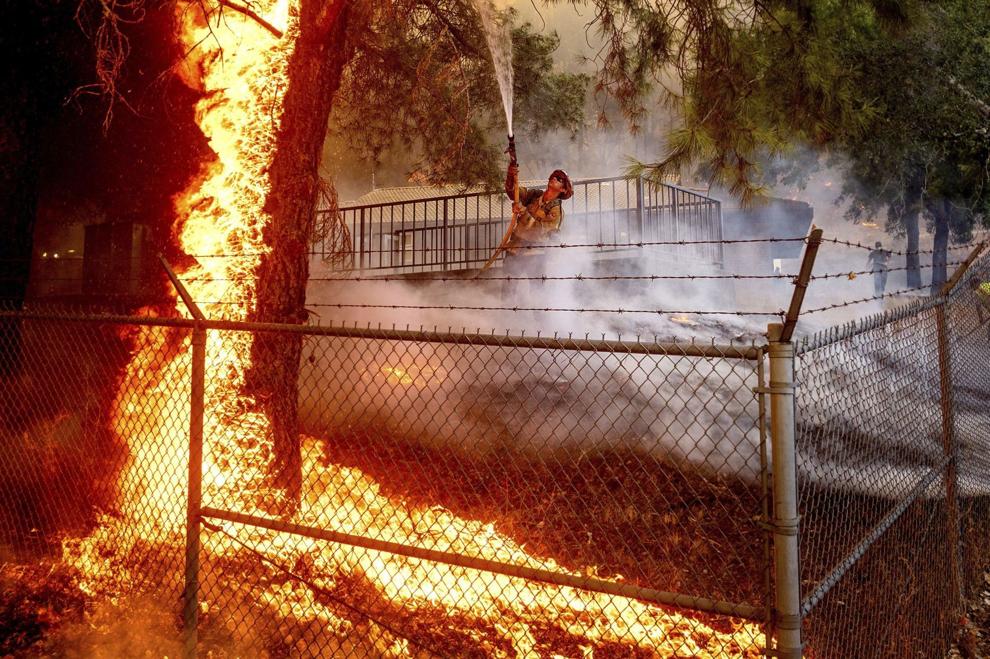 California Wildfires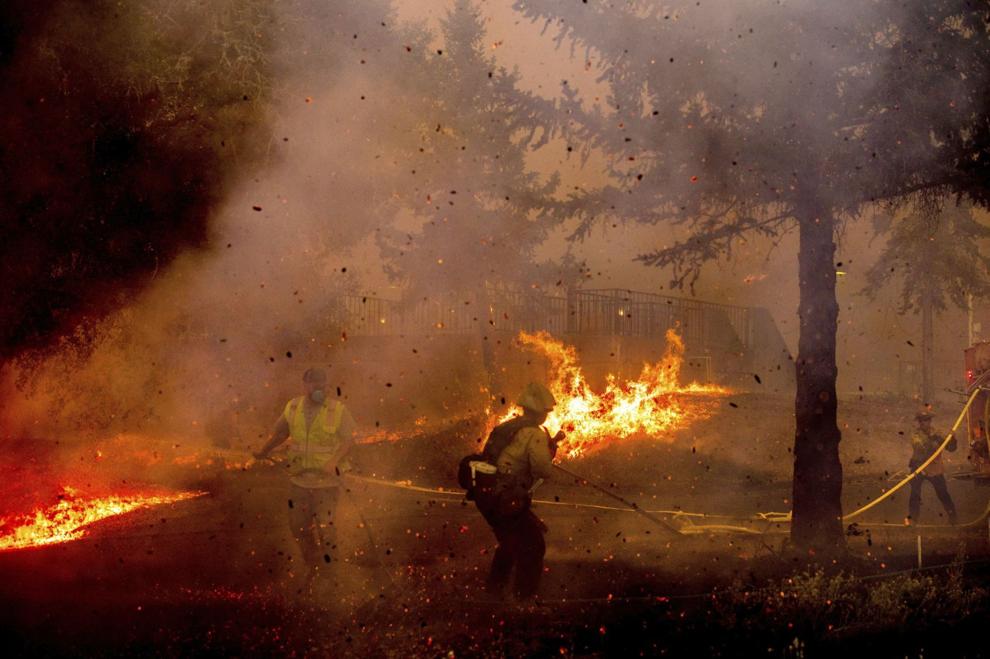 California Wildfires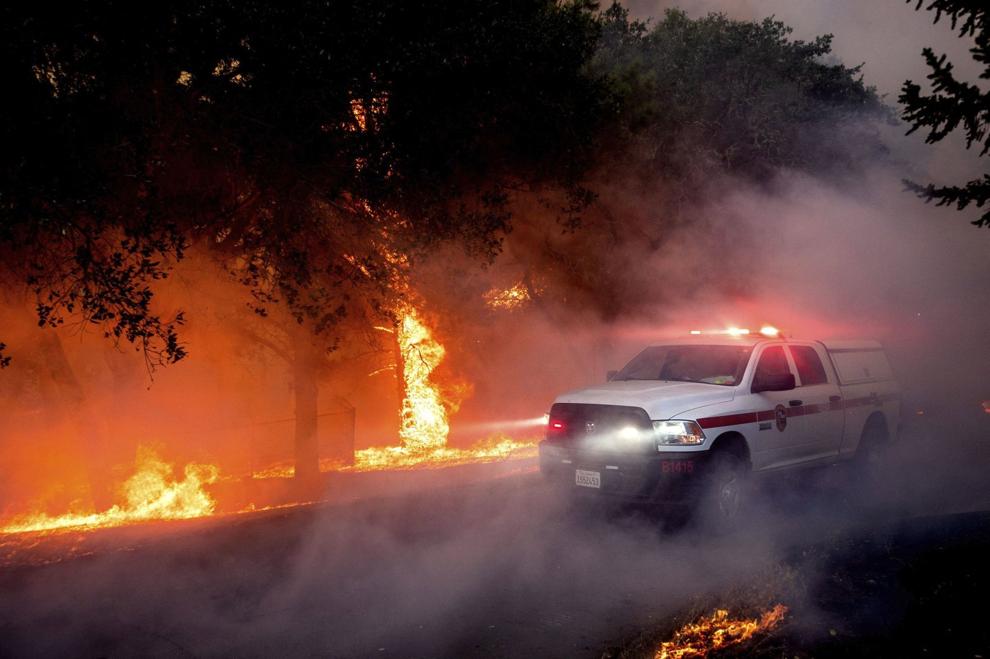 California Wildfires
California Wildfires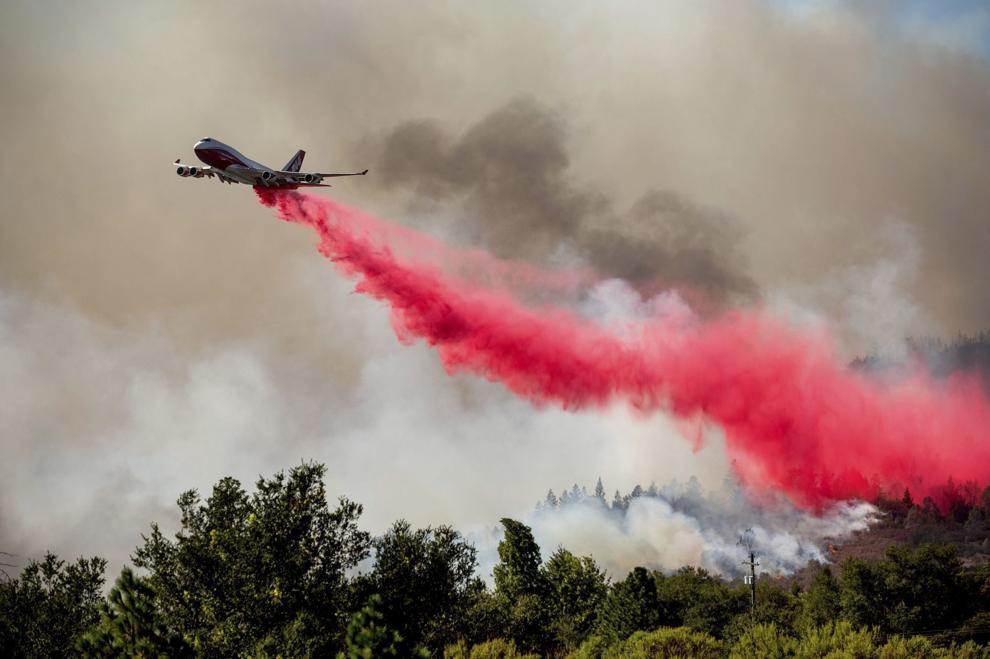 California Wildfires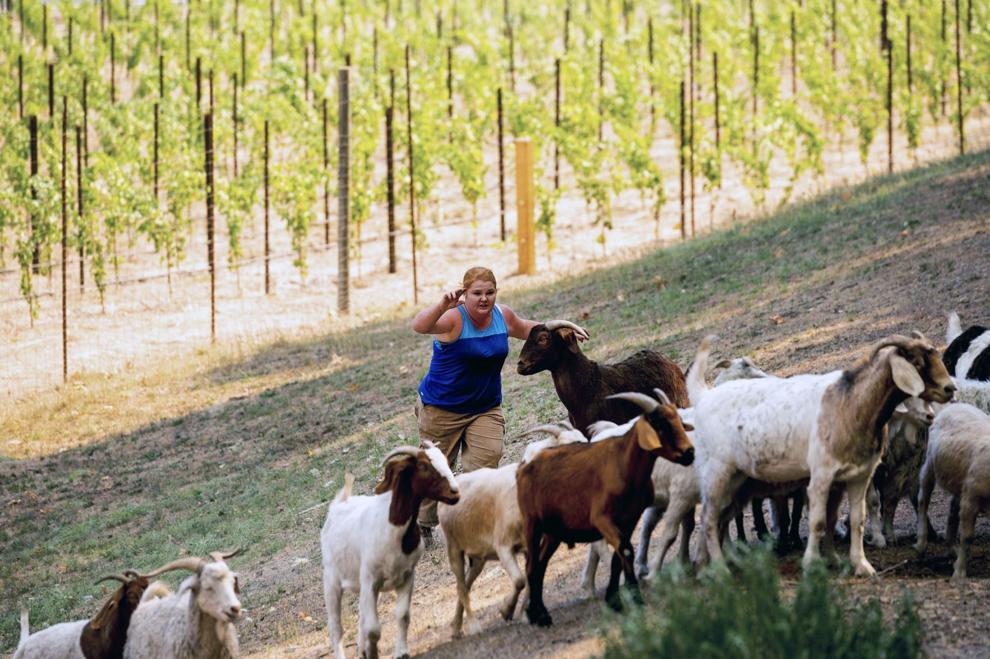 California Wildfires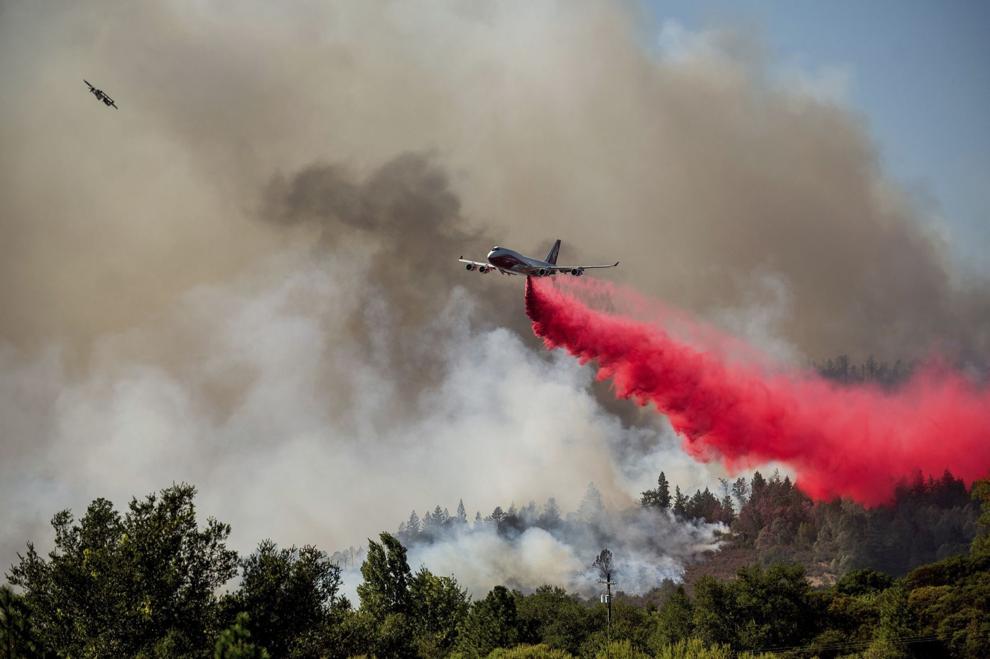 California Wildfires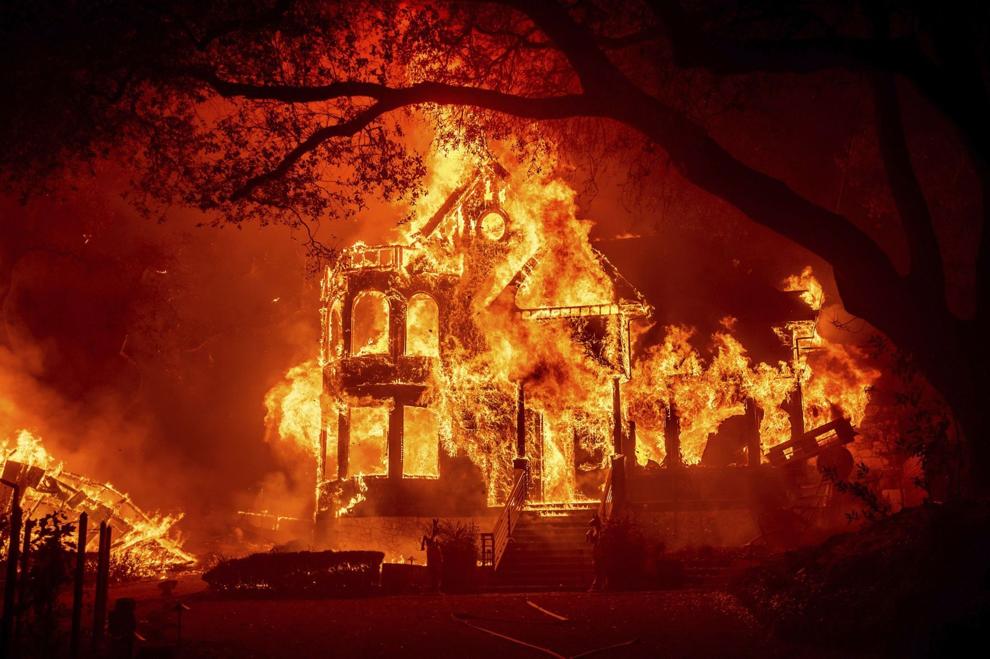 California Wildfires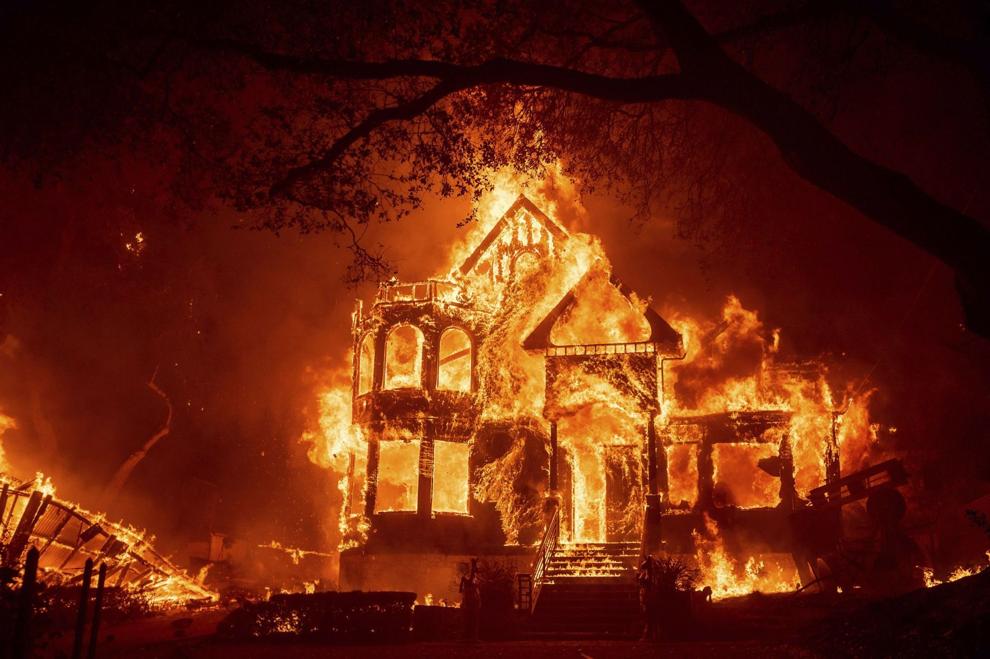 California Wildfires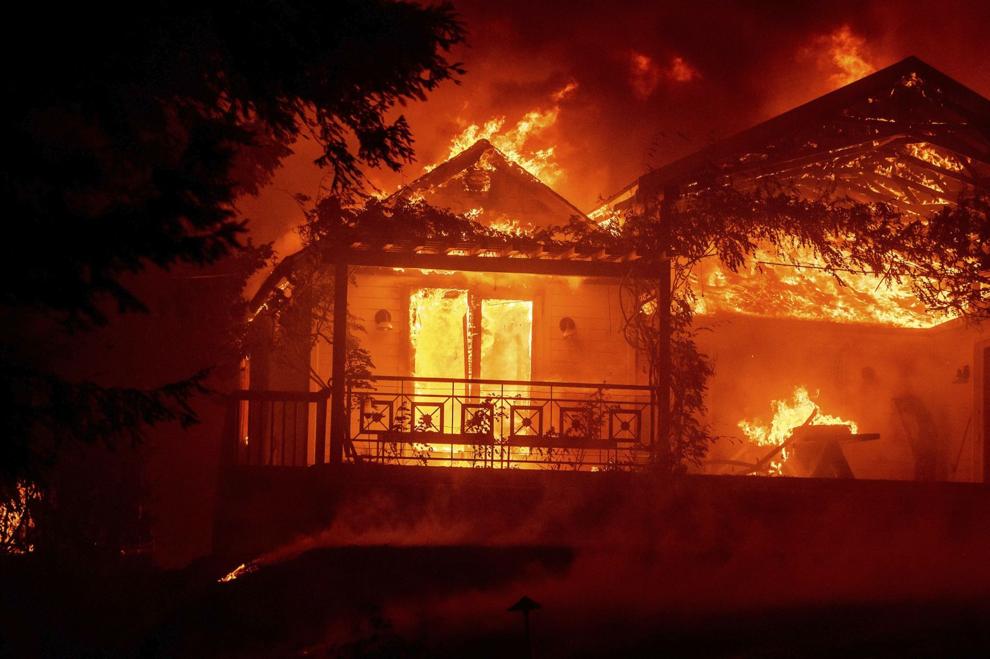 California Wildfires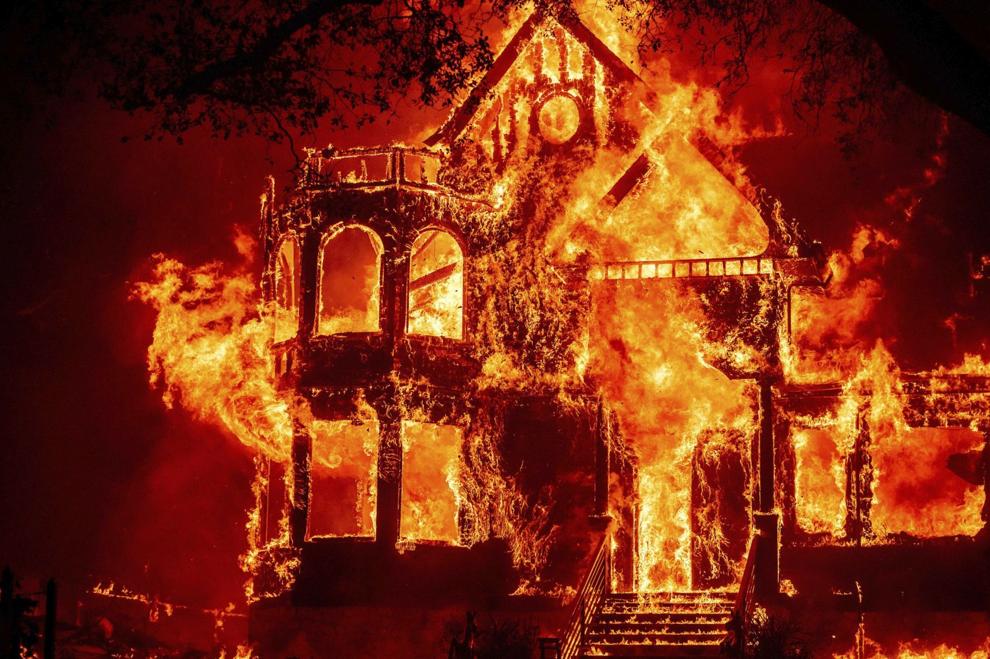 California Wildfires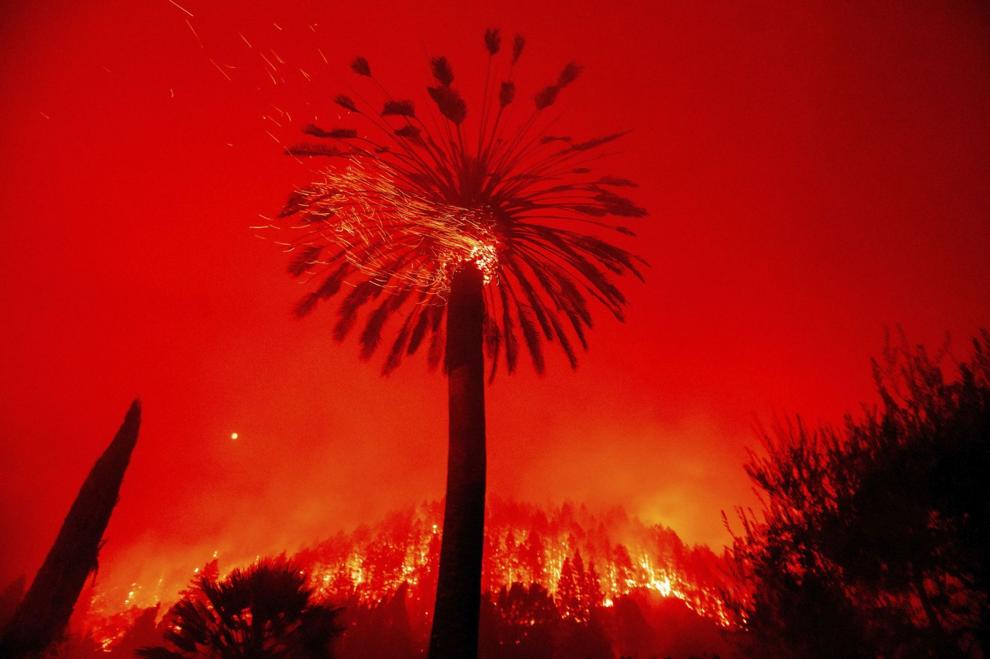 California Wildfires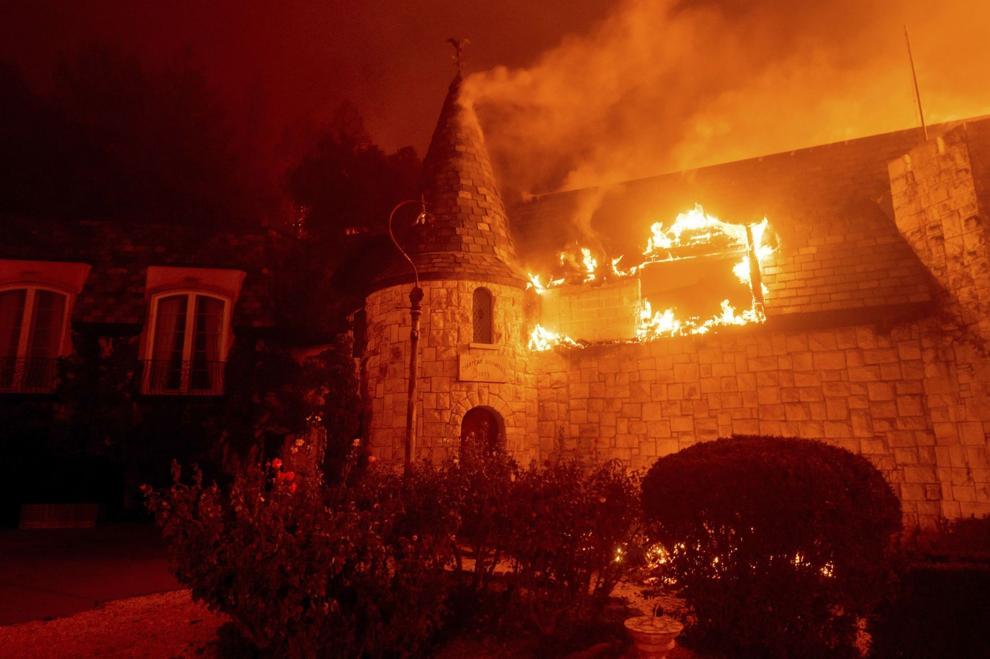 California Wildfires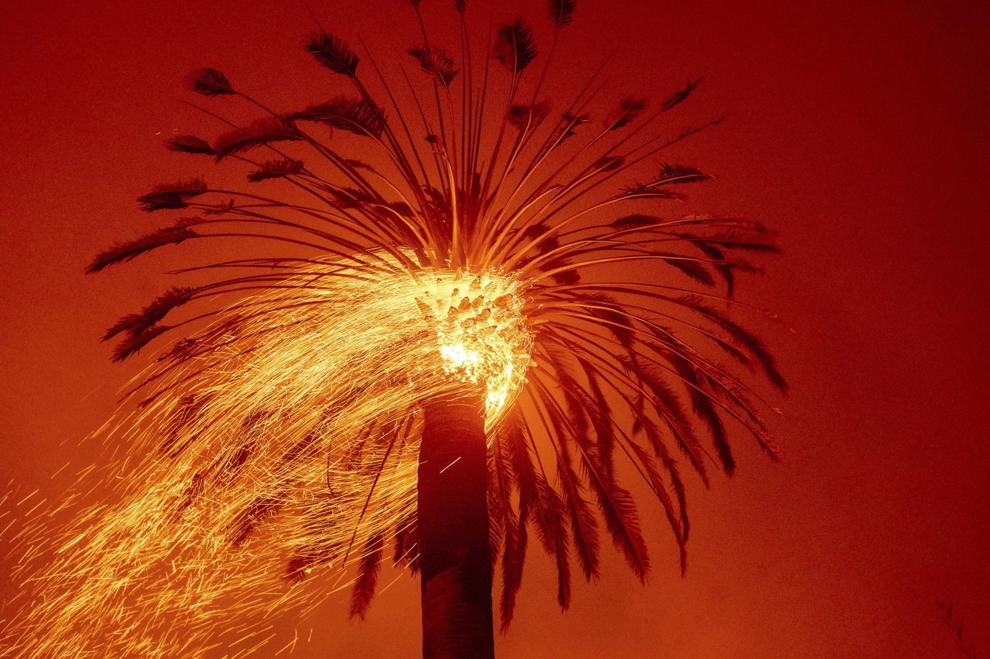 California Wildfires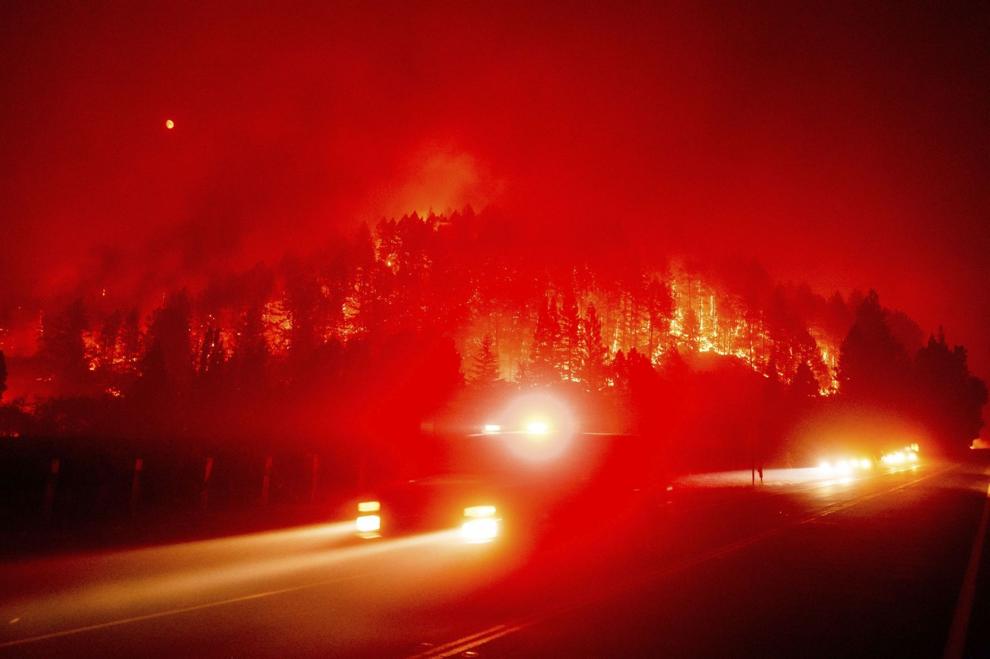 California Wildfires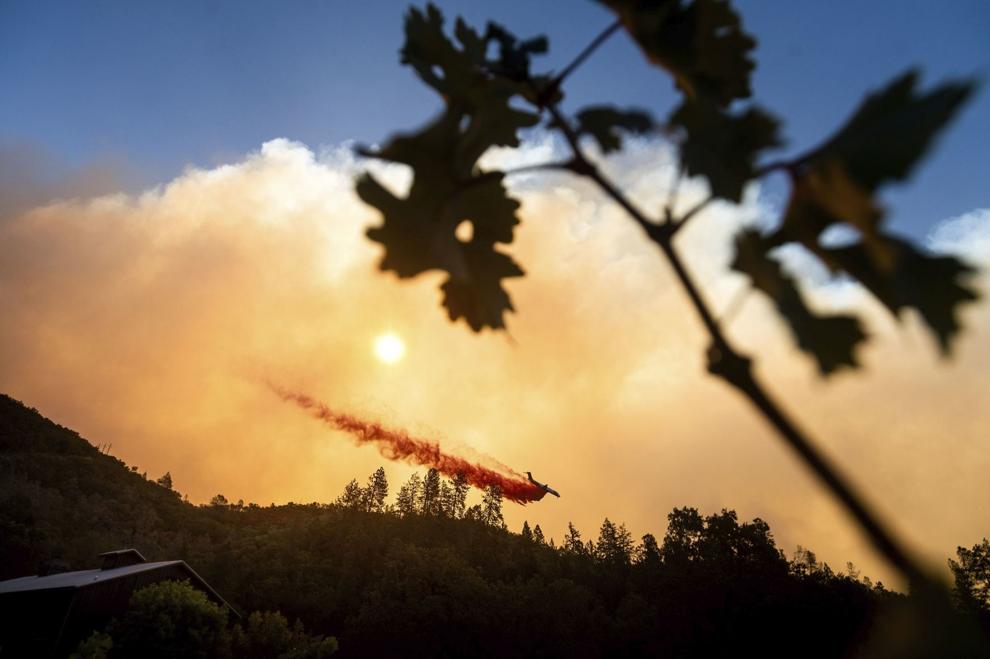 California Wildfires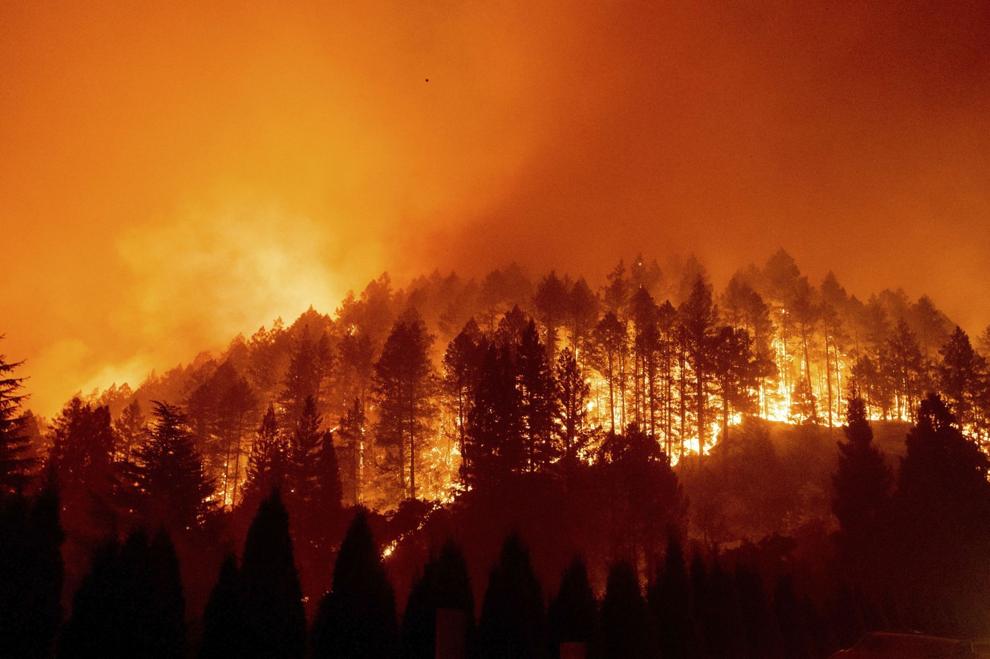 California Wildfires