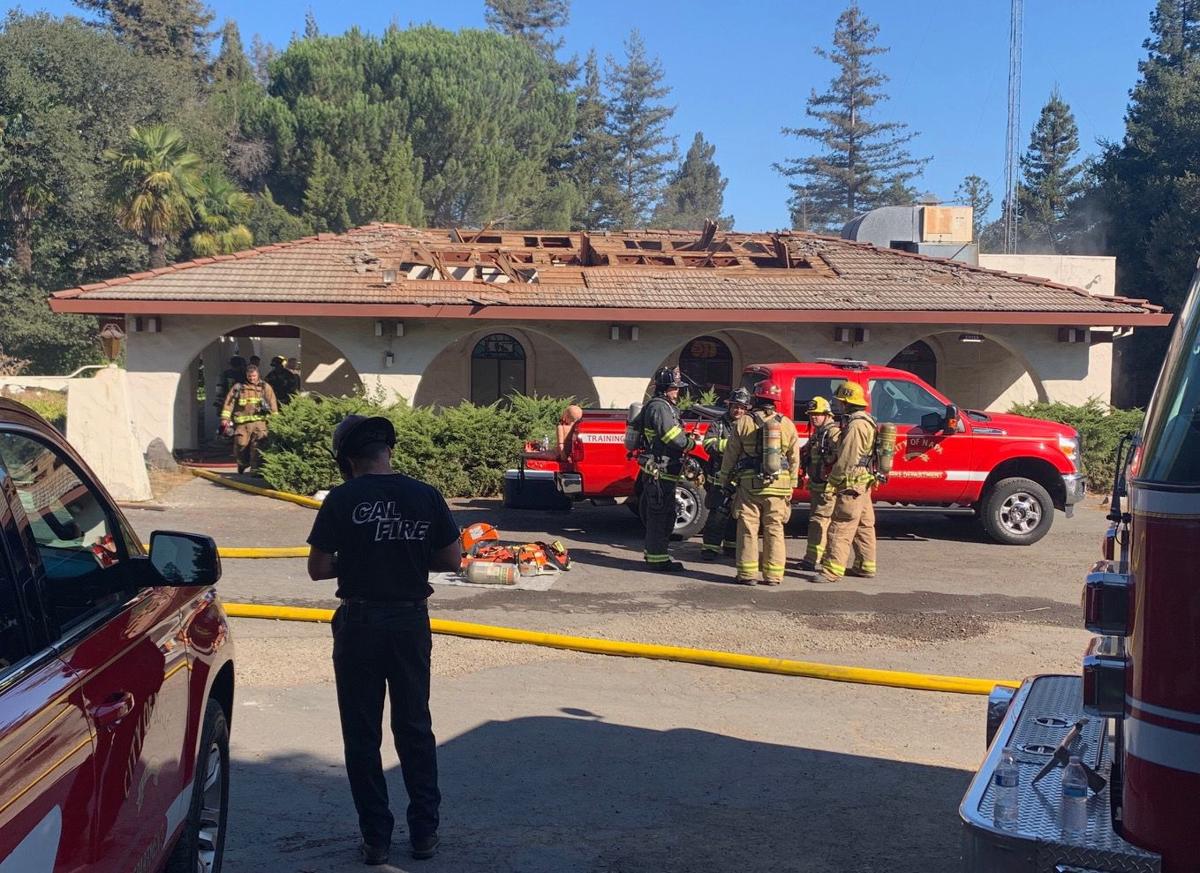 Local fire officials trained Tuesday at the former KVON-AM/KVYN-FM building at 1124 Foster Road.
The training is unique, said Napa Fire Capt. Ty Becerra, because Napa Fire will be training with Napa County Fire-Cal Fire. Training together helps firefighters work better together when both agencies respond to the scene of a fire. Dispatch also participates.
People in the area may have noticed smoke wafting from the building, but there are no flames, Becerra said. Theater smoke is used to challenge firefighters and limit their vision.
Firefighters also practiced saving victims and fallen firefighters — rare occurrences, but high-risk situations, he said.
It's rare that firefighters are able to train with buildings, Becerra said.
The radio stations, owned by Wine Down Media, have moved to a spot along Gasser Drive in the South Napa Century Center. The radio stations' former location will eventually be the site of 14 new townhomes, expected to be completed in 2020.
Firefighters were expected to have cleared out of the area at 4 p.m.