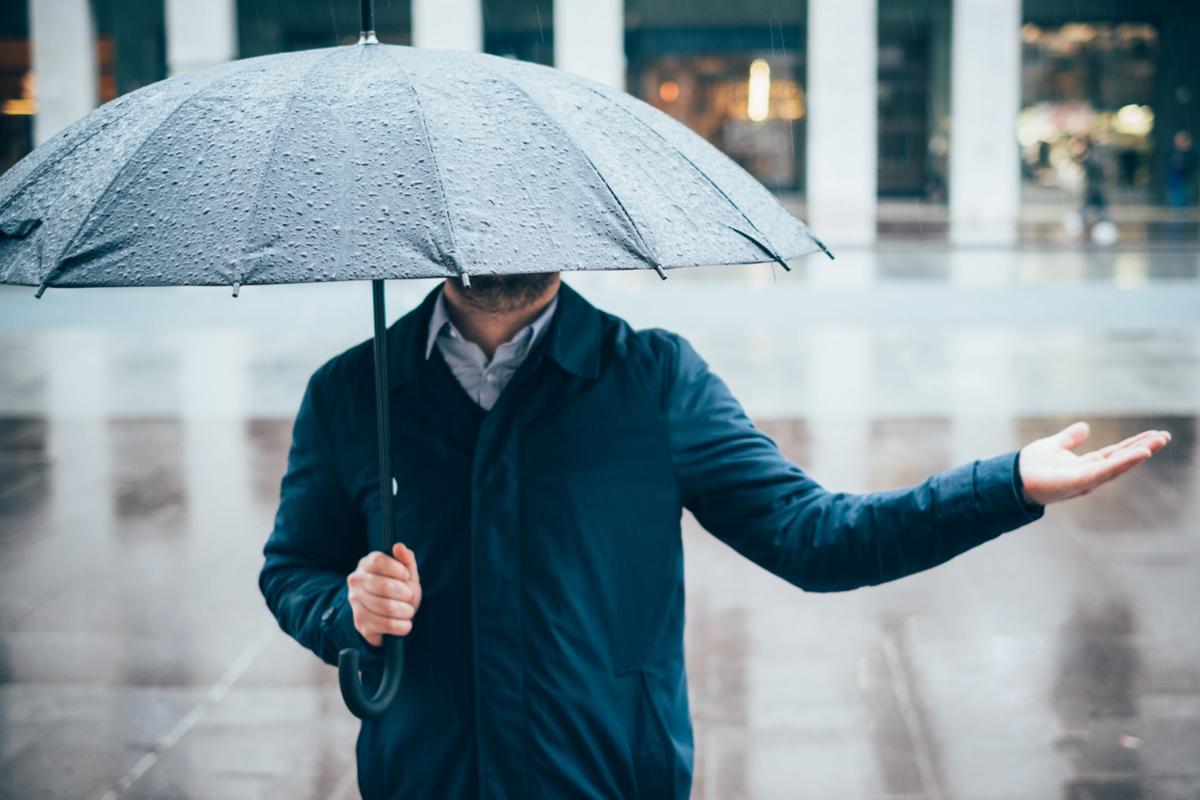 Fire-plagued Napa County awaits a new rain season that cannot begin soon enough, given the only rain falling lately has been a rain of ash from the Glass Fire.
The water year for measuring rainfall in California runs Oct. 1 through Sept. 30. Now is the outset of the 2020-21 rain season and the time for making educated guesses as to what might lie ahead.
A big question is when the season's first rain might hit. Mike Pechner of Fairfield-based Golden West Meteorology on Friday morning said that around Oct. 12 is a possibility.
This scenario has the remains of Hurricane Marie interacting with a trough off the Pacific Northwest coast. The result could be as much as a half-inch to an inch of rain in the North Bay watershed, helping firefighters gain control of the Glass Fire, Pechner said.
Of course, there are no guarantees a week ahead of time that the hoped-for rain will be that much or that the storm will hit the Bay Area. But Pechner said the computer models as of Friday were bullish.
"Let's say I'm optimistic," he said.
That first storm of the rain year, whenever it hits, might not extinguish the fire season.
When he started out as a volunteer with the Cordelia Fire District 30 years ago, Pechner said, he was told two inches of rain in the watershed ends fire season. These days, it might take four inches.
"Because the fuels are so dry," he said.
Then there is the upcoming rain season as a whole to consider. Napa State Hospital received only 13.94 inches of rain in the 2019-20 water year that ended on Wednesday, or about 56% of average. Usually, it receives about 25 inches.
Odds are for a second consecutive below-average rain year, Pechner said. That's because of weak La Nina conditions in the Pacific Ocean near the equator. La Nina rain years tend to be drier than normal.
"I think we could probably come in at best maybe 85% of normal," Pechner said. "It isn't an exact science to figure out how much rain."
National Weather Service meteorologist Drew Peterson said a weak La Nina doesn't guarantee a dry year.
"It does kind of put a few cards against us, but it's not like a fixed hand," he said.
The National Oceanic and Atmospheric Administration forecast Napa County will have below-normal precipitation for the next three months. Still, the county is close to the Northern California zone on its map where chances of wet or dry are equal.
Since 1792, the Old Farmer's Almanac has based predictions on what it calls a secret formula involving sunspots, planetary positions and tidal patterns. The latest edition predicts a cool, dry winter for the area.
This approaching rainy season brings a rooting dilemma – pull for copious rains to moisten a parched landscape or light rains so a fire-scarred landscape isn't plagued by mudslides? More than 300 square miles have burned in Napa County this year, more than a third of the county.
Craig Morton of Spanish Flat resort, which survived August's Hennessey Fire, sees both sides. Usually, a Lake Berryessa resort operator would want rains to fill a lake that is at about 75% capacity. But he doesn't want to see damaging slides.
"I'm hoping for a mild year, maybe on the dry side, to tell you the truth," Morton said.
California's various cities face different water outlooks, depending on their supplies. The city of Napa faces no immediate water crisis.
The city receives water from Lake Hennessey located in the hills east of Rutherford. City Water General Manager Joy Eldredge said the reservoir has 22,000 acre-feet of its 31,000 acre-feet capacity, making it 71% full.
Napa also receives State Water Project water from the Sacramento-San Joaquin Delta through the North Bay Aqueduct. It will enter the heart of the rain season with a 9,000 acre-foot carry-over in its allotments.
That means the city basically has 31,000 acre-feet of water in the bank, no matter how much or little it rains in the ng months. Eldredge said the city uses about 14,500 acre-feet annually.
"Our customers are pretty consistent with our conservation messaging," she said.
The Hennessey Fire burned in Sage Canyon and Sage Creek, the third-largest of three main Lake Hennessey tributaries. That raises the question of whether a rainy year could trigger mudslides and erosion that could reach the reservoir.
Eldredge said preliminary Cal Fire information shows the Sage Canyon area burned at light to medium intensity. The seedbed should be unharmed and ready to yield erosion-controlling vegetation when rains come.
Burn areas from the Hennessey Fire near Lake Berryessa and associated streams are highly susceptible to erosion, a Solano County Water Agency report said. In addition, fire debris could clog stream channels and cause flooding.
Cal Fire is finalizing findings from a multi-agency team to identify post-fire watershed and erosion control issues, said David Morrison, Napa County Planning, Building and Environmental Services director. The county is reviewing the findings and developing strategies to address areas of concern.
Also, the Napa County Resource Conservation District and Natural Resources Conservation Service are offering advice to landowners who have burned property.
"We prefer to make site visits and give site-specific recommendations to landowners and land managers," said Evelyn Denzin of the Natural Resources Conservation Service.
Watch now: Aerial video reveals scorched landscape from Glass Fire