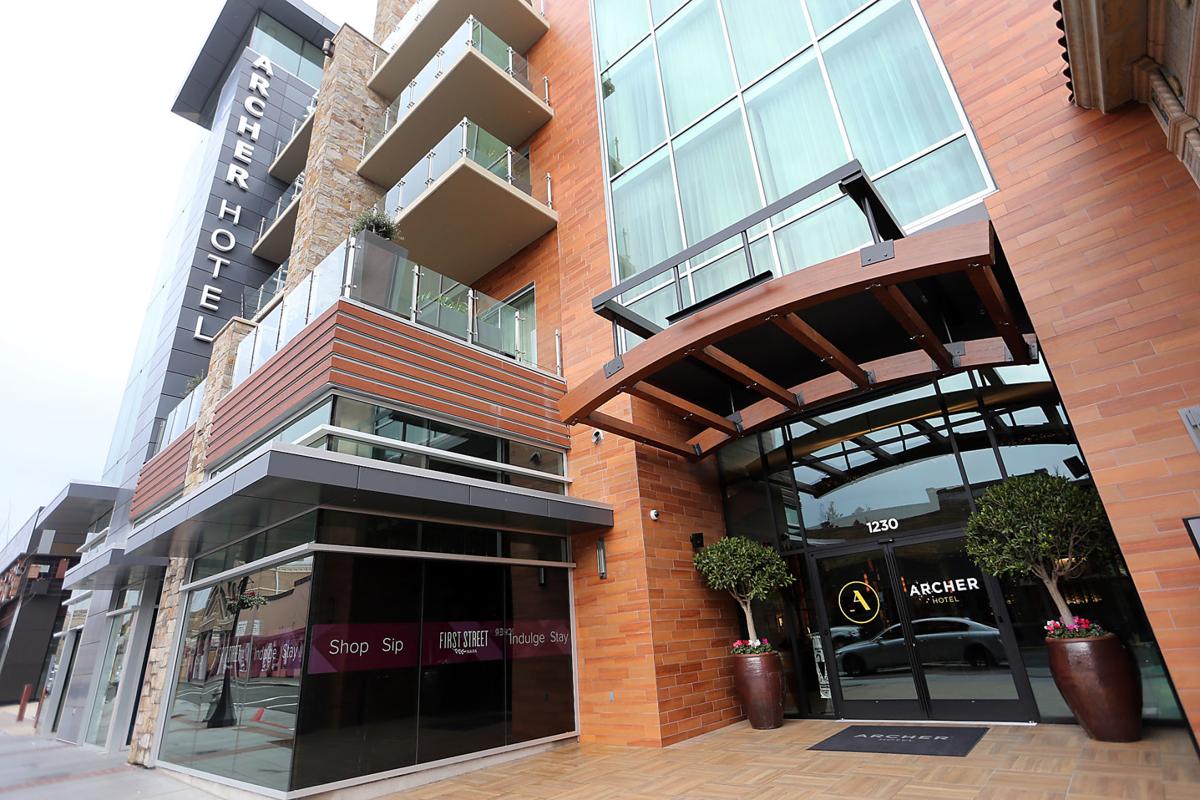 Even the October wildfires that destroyed more than 600 homes didn't stop Napa County's property assessment roll value from rising nearly 5 percent percent to reach another record high.
The roll for the 2018-19 fiscal year totals $39.277 billion, Assessor John Tuteur told the county Board of Supervisors on Tuesday. That topped the previous 2017-18 record of $37.426 billion.
"It would have been more except for the $500 million that was burned up during October of 2017," Tuteur said. "We had a healthy year."
Napa County once again has the third highest per-capita assessed value of California's 58 counties, trailing only Marin and San Mateo counties.
All local cities had increases in their assessed values. Napa's value rose 5.73 percent, American Canyon's 6.74 percent, Calistoga's 6 percent, St. Helena's 6.67 percent and Yountville's 12.81 percent.
A higher assessment roll means more property tax revenues for the county, local cities and local schools. But Tuteur stressed his goal is to make certain local property owners receive fair values that reflect market conditions as of Jan. 1, 2018.
The department's certified appraisers reviewed every single-family home and condominium on less than 5 acres in the county. They also reviewed commercial and industrial properties where owners supplied his office with current income and expense information, Tuteur said.
The main component of the $1.85 billion increase in property assessment roll value was $500 million from the Proposition 13-required inflationary increase capped at 2 percent. Proposition 13's limit applies to properties that didn't change ownership or have new construction.
Non-residential new construction added $281 million in assessed value, the second-largest amount since 1990.
"Half of that, interestingly enough, is in the unincorporated areas of Napa County," Tuteur said. "Which is probably the largest increase the unincorporated areas have ever seen since we began tracking this figure in 1990."
Another $226 million of the assessed roll increase came from upward adjustments of properties in decline-in-value status in the wake of the Great Recession. The number of properties with this status dropped from 3,763 the previous fiscal year to 2,308.
"Most of those, of course, are residential properties in the city of Napa and the city of American Canyon," Tuteur said.
The remainder of the 4.94-percent increase came from changes of ownership among properties that had older Proposition 13 base year values and new residential construction.
The county has 10,214 online value notices available to property owners in a decline-in-value status, as well as for properties with business and farm equipment assessments, agricultural properties with Williamson Act contracts and properties with construction in progress between Jan. 1, 2017 and Dec. 31, 2017.
Tuteur encouraged property owners to compare their 2018-19 value notices with their 2017-18 property tax bills to understand the nature of the change. People with questions should contact his department at john.tuteur@countyofnapa.org or 253-4459 by Nov. 15.