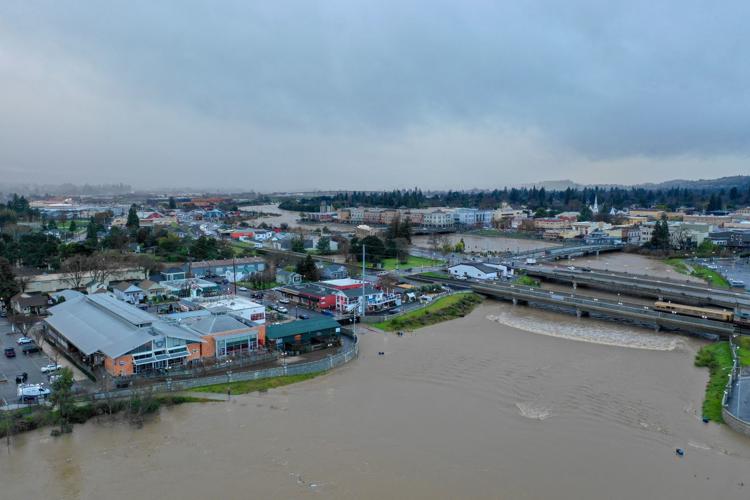 The Napa Valley escaped major flooding Tuesday night as the Napa River hit its plateau in the Upvalley and began receding at dawn Wednesday, county officials reported.
The river in the city of Napa went over flood stage at 11 p.m.,and seemingly had peaked at 7 a.m. without causing any serious damage. A torrent of water was running through the Oxbow Flood Bypass, diverting flows that otherwise would have spilled into business and residential areas.
"The flood project is doing what it's supposed to be doing," county Public Works Director Steve Lederer.
"Around the county, a lot of small stuff — trees down, a lot of small slides," Lederer said at 7:30 a.m. "Hopefully nothing that will be permanent damage."
The city had issued a warning Tuesday night, asking residents in low-lying areas to be on alert in case the river rose higher than had been predicted.
As it turned out, the river peaked nearly a foot below the prediction and no additional community warnings were necessary.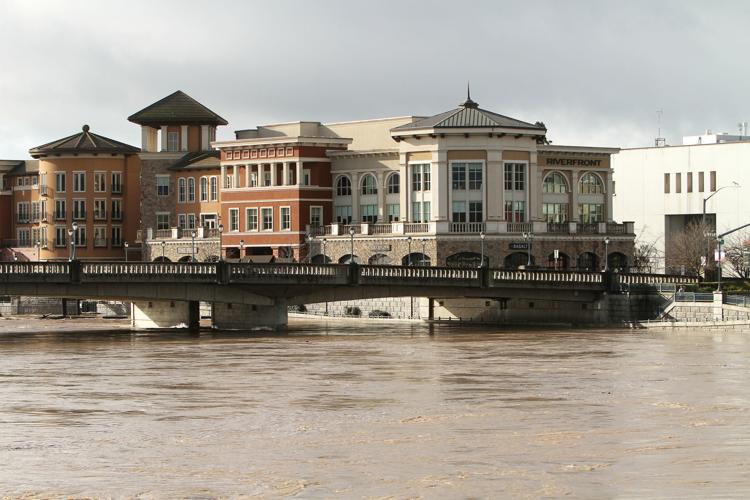 As the storm faded Wednesday, the Napa Valley looked back on some impressive rainfall totals since Monday morning. Mount Veeder recorded 12.5 inches and Angwin 10.7 inches. Totals on the lower elevations were substantially less, with the center of Napa reporting 3.6 inches. Gauges around St. Helena had registered between 6.6 and 7.9 inches of rain.
Napa County issued a long list of road closures throughout Wednesday, including stretches of Silverado Trail in the early morning. Motorists reported the slow lanes on Highway 29 south of Yountville closed due to water on the roadway, which tied up the morning commute.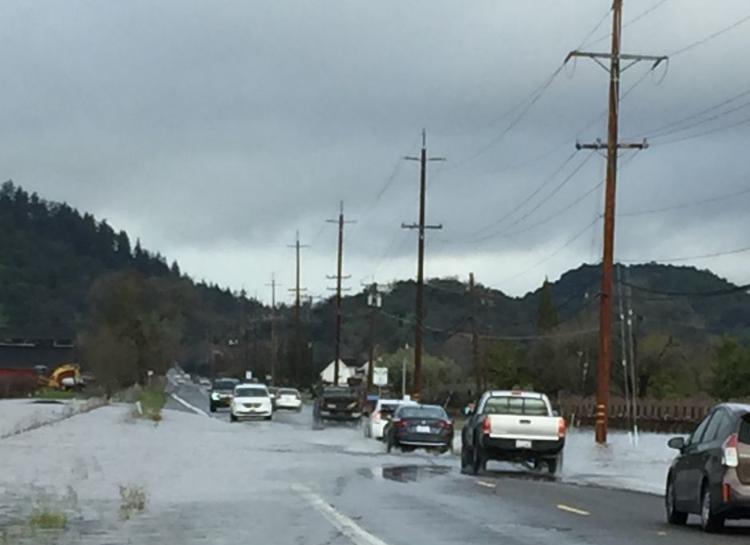 By early Wednesday afternoon, the closure list had shrunk to Silverado Trail from Zinfandel Lane to Pope Street due to a fallen tree, Yountville Cross Road from Finnell Road to Silverado Trail, Oakville Cross Road from Napa River to Silverado Trail, Ragatz Lane, Wall Road at Dry Creek, Washington Street south of Yountville, Solano Avenue from Hoffman to Napa city limits and Conn Valley Road at Rossi Road.
When water got into an underground electrical vault on the 4400 block of Dumas Street in northwest Napa, approximately 4,600 PG&E customers lost their power at 6:20 p.m. Tuesday. Most of them had their electricity restored within 20 minutes, the utility reported.
Another 330 customers were without power Wednesday morning in Pope Valley due to a tree falling onto a power line around 7:15 p.m. on Pope Valley Road.
In St. Helena, a tree fell onto a power line on Silverado Trail at 10:30 p.m. Tuesday, impacting approximately 1,850 customers in the Upvalley. Power wasn't expected to be fully restored until 5 p.m. Wednesday.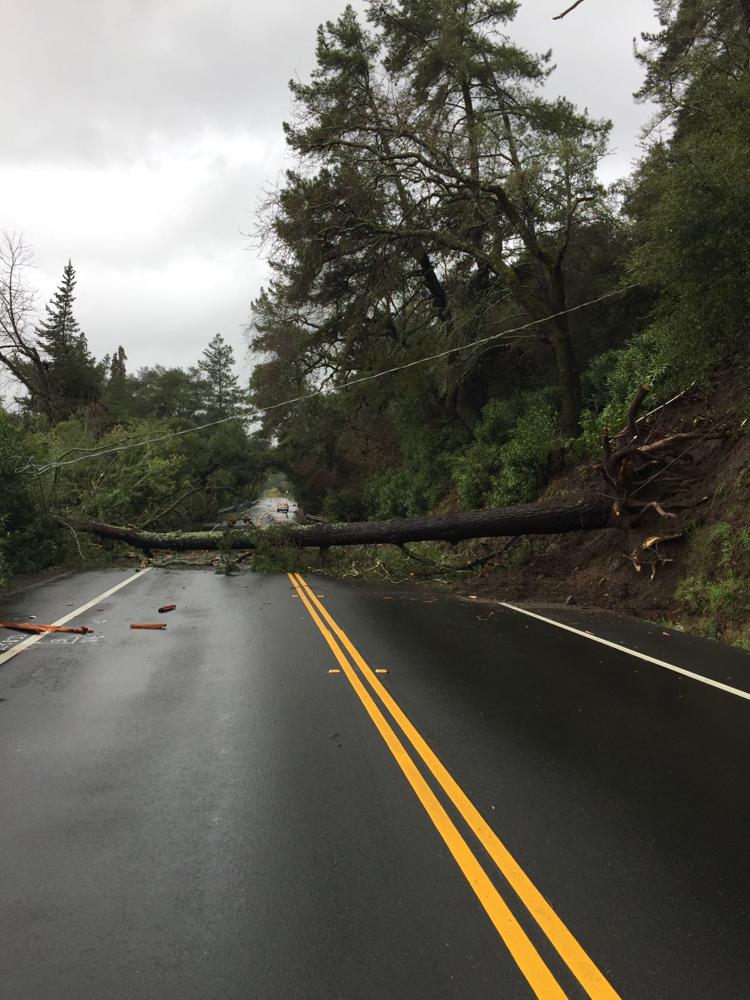 Rick Thomasser of the county's Flood Control District said the $400 million flood project proved its worth Tuesday night, with both the river south of Lincoln Avenue and Napa Creek staying within their banks.
But for the flood bypass, flood walls, channel terracing and bridges that were elevated over the past 20 years, muddy water would have been flowing through Napa Valley Expo, down Soscol Avenue's Auto Row and into homes in the Behrens Street neighborhood, he said.
The RiverPointe Napa Valley resort on the north side of Lincoln Avenue at the Napa River did flood, but the tourist trailers had been driven to higher ground in advance, Thomasser said.
"We're feeling fortunate," he said Wednesday afternoon after surveying the storm's impacts. "I've heard horror going on in Guerneville and that area (in Sonoma County)."
Water was expected to flow through the downtown bypass until late Wednesday night as the river level slowly drops.
Register reporters Courtney Teague and Howard Yune contributed to this report.
Get local news delivered to your inbox!
Subscribe to our Daily Headlines newsletter.