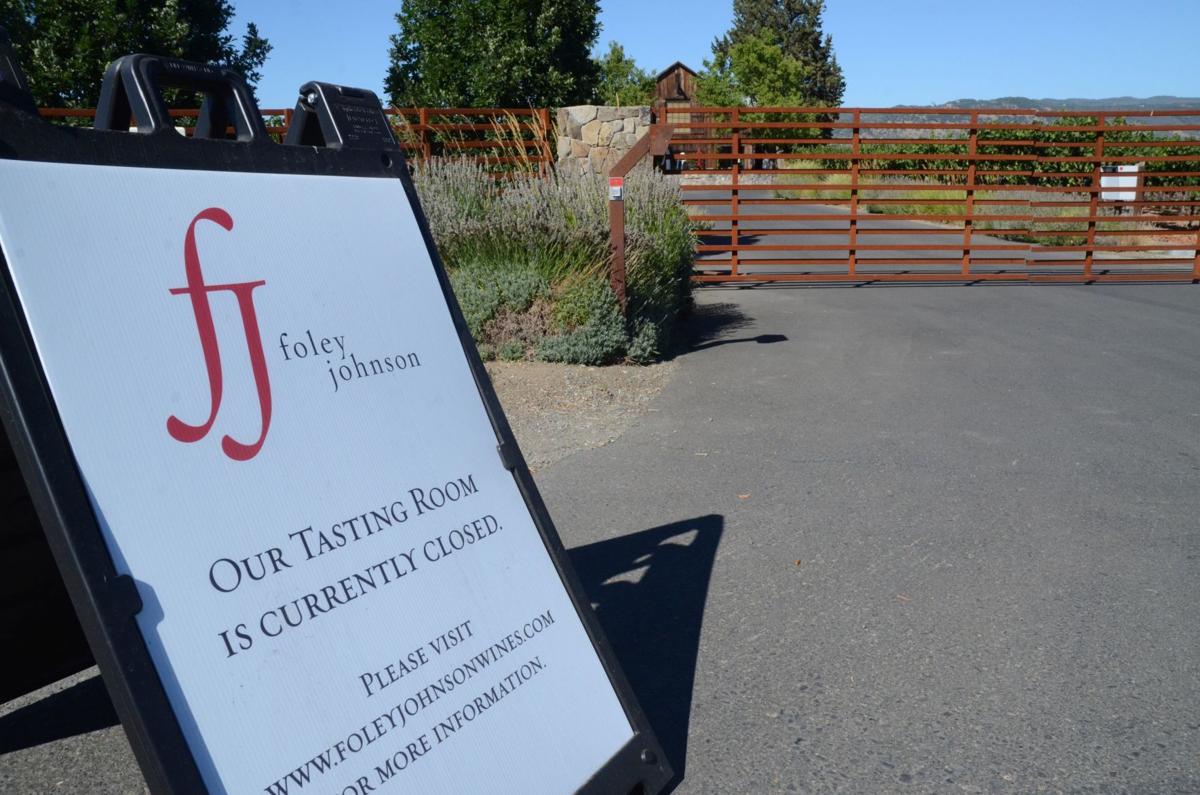 The Foley Johnson winery remains closed following the confirmation of a COVID-19 case among one of the winery's employees, a spokesperson for the winery confirmed.
The Rutherford winery's closure – first reported by the Press Democrat in Santa Rosa – was prompted by an employee's positive test result in early July, Chief Marketing Officer Gerard Thoukis confirmed in a written statement.
"No other employees were in close contact with this person as defined under Napa County health directives," Thoukis wrote. "Out of an abundance of caution, the Foley- Johnson Winery was closed and underwent a deep sanitation."
The winery will remain closed until all employees either receive negative COVID-19 test results or complete two weeks of quarantine, according to Thoukis.
The winery did not specify which day in July it had closed following the positive test result nor the employee's position at the winery, and did not respond to questions about the employee's county of residence.
Though Foley Johnson is the first of Napa Valley's wineries to have a confirmed positive case among winery staff, the wine industry itself has not been spared: vineyard workers in Napa and the North Bay have been particularly hard hit by the pandemic. Napa County officials in June confirmed "at least 10" outbreaks of coronavirus among crews of separate vineyard management companies; separately, at least 35 residents of two of the county's farmworker centers have also tested positive for the virus, with a handful of resulting hospitalizations.
Tasting rooms across the valley have continued to see fairly steady levels of visitors even as Napa County and the rest of California began reopening rollbacks in mid-July.
Foley Johnson posted to its social media channels Tuesday morning following the Press Democrat's report confirming that it had closed its doors to the public and would reopen when deemed "safe and appropriate" to do so.
"The health, safety and well-being of our staff, customers and community is our primary concern," the winery's statement continued.
Watch now: How to properly wear and wash your cloth face mask