Projects slated to start later this year are expected to benefit people on two wheels — or two feet — with safer crossings along a busy Napa boulevard and a smoother ride down a bucolic trail in the city's vineyard-lined south.
An upcoming repaving of Soscol Avenue's northern leg from Central Avenue to La Homa Drive will add green-painted "conflict lanes" to alert drivers to bicyclists crossing intersecting streets. Meanwhile, the resurfacing of a Bay Trail section near the Stanly Ranch resort under construction off Highway 12/121 will be changed from a gravel-like top layer to a more bike-friendly asphalt surface, city officials told Napa's Bicycle and Trails Advisory Commission last week.
Support local news coverage and the people who report it by subscribing to the Napa Valley Register. Special offer: $3 for your first 3 months!
The Soscol Avenue improvements are part of a city road repair package for the 2021-22 fiscal year that also includes refurbishing sections of Trancas Street and Trower Avenue. Much of the funding is drawn from Napa's share of Measure T, the voter-approved county sales-tax allotment that has supplied the city with several millions of dollars of road work funds annually since 2018.
As part of Soscol's resurfacing, work crews will add wide green bands at the approaches to Central and Pueblo avenues and other east-west streets, according to Rosalba Ramirez, a senior civil engineer with the city. The colored corridors will become part of the existing bicycle lanes on the Soscol Avenue shoulders.
The green conflict zone striping is proposed for the crossings at Central Avenue, Costa Drive, River Glen Drive, Pueblo Avenue and La Homa Drive.
A similar conflict lane was included two years ago as part of Napa's northward extension of Gasser Drive to The Braydon, a complex of 282 apartments near Soscol's auto showroom corridor. Unlike on upper Soscol, the Kansas Avenue green lane places cyclists just left of motorists on Kansas Avenue entering the right-turn lane on their way to northbound Gasser.
Stanly Ranch, a new luxury resort, is rising in south Napa. What's the latest? 
In south Napa, the Bay Trail segment near the under-construction resort and housing complex known as Stanly Ranch, Auberge Resorts Collection will receive a smoother finish to improve ride and safety for cyclists.
The pathway, which runs west of Stanly Drive as it branches off Highway 12/121, originally was to be surfaced in decomposed granite, a crushed stone material. But objections to such a loose-grained surface by local cyclists led the resort's Denver-based developer Nichols Partnership to propose a change that will instead pulverize the existing pavement, roll the surface flat and seal the path with asphalt, according to city engineer Timothy Wood.
No starting date was immediately confirmed for work on the pathway, a part of the San Francisco Bay Trail network, but Wood told the trail commission construction could begin in July or August.
The trail resurfacing near Stanly Ranch will improve cycling safety beyond the minimum requirement, but safety upgrades along busy Soscol Avenue need to go further than better pavement markings, according to Patrick Band, executive director of the Napa County Bicycle Coalition.
"Ensuring that the bike lanes on Soscol meet minimum standards is important, and the addition of conflict markings will certainly help," he said in an email Monday. "But paint alone doesn't keep a distracted driver from drifting into a bike lane. High speed and high volume corridors like Soscol need separated or protected bike lanes to make riding a bike in Napa safe and accessible to everyone."
The projects will follow the approval by Napa leaders of another local trail project last month.
A new 0.35-mile section of the Napa Valley Vine Trail that will plug a gap between Vallejo and First streets will include flashing lights where the pathway crosses the railroad — a requirement set by the state last year when it approved the Vine Trail extension's right of way. The $728,488 project is slated to break ground this summer, with completion expected in October.
Similar signals also were installed on another 6 ½-mile Vine Trail leg that opened in north Napa in 2016, to protect cyclists and pedestrians in an area where several streets cut across both the pathway and Highway 29 immediately east.
Photos: Napa Valley Wine Train rolls again: pandemic closure is over.
Wine Train relaunches after COVID-19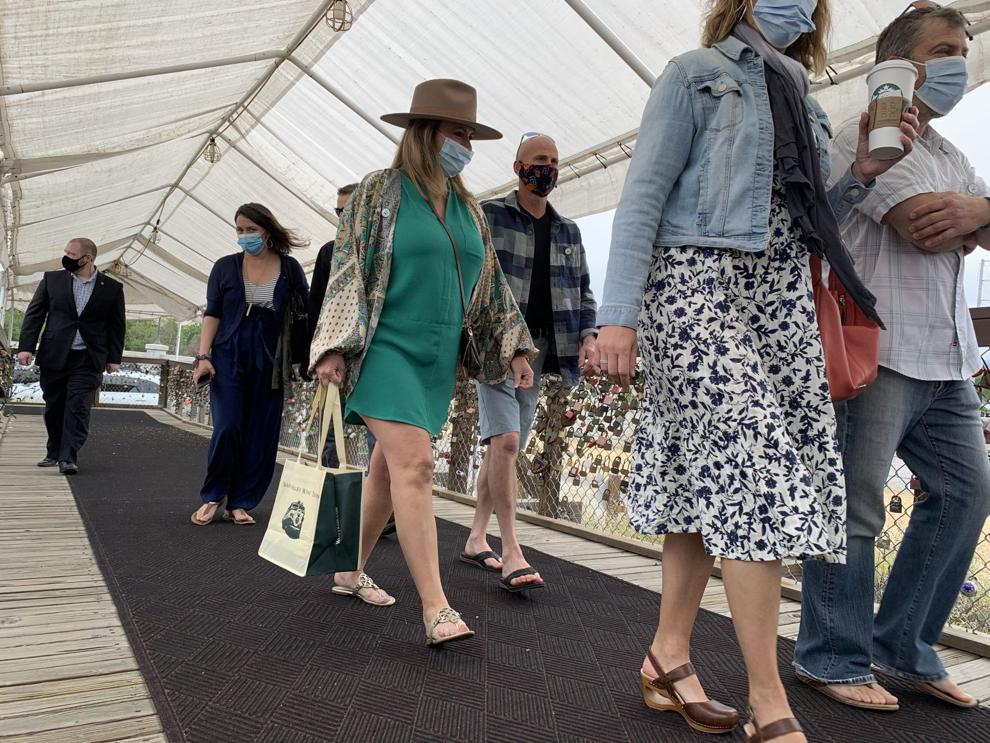 Wine Train relaunches after COVID-19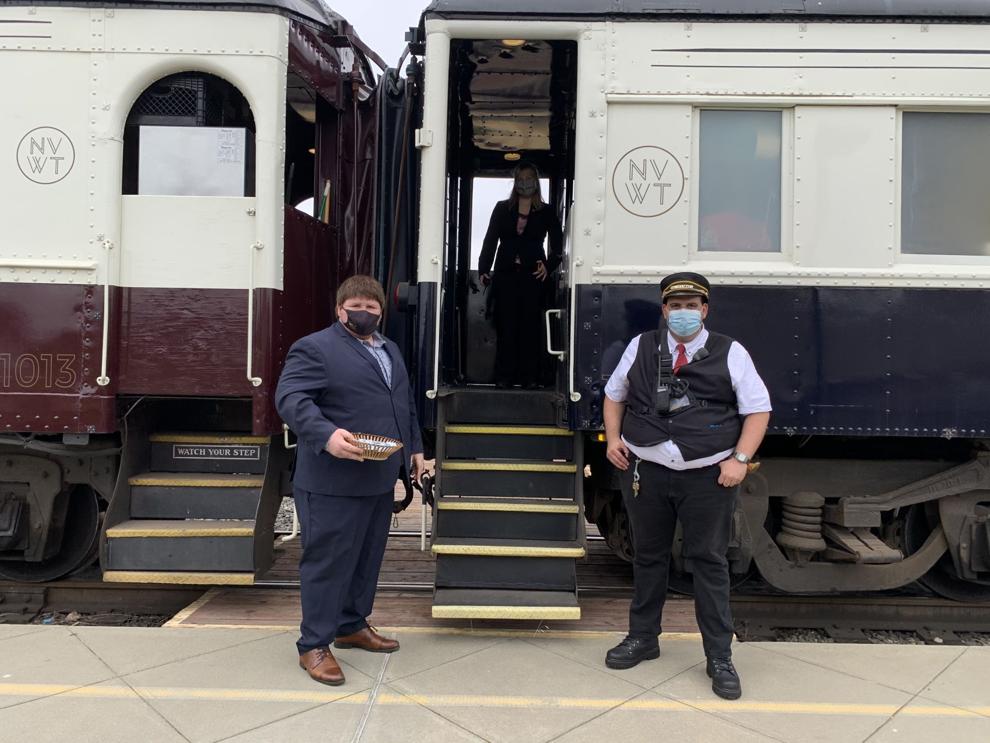 Wine Train relaunches after COVID-19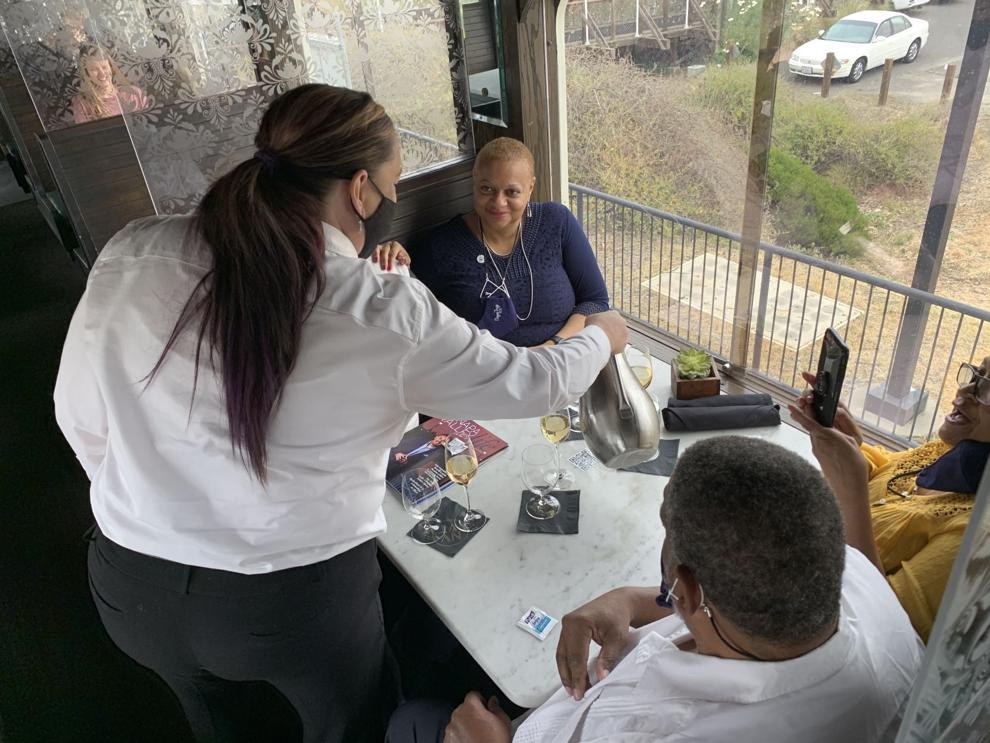 Wine Train relaunches after COVID-19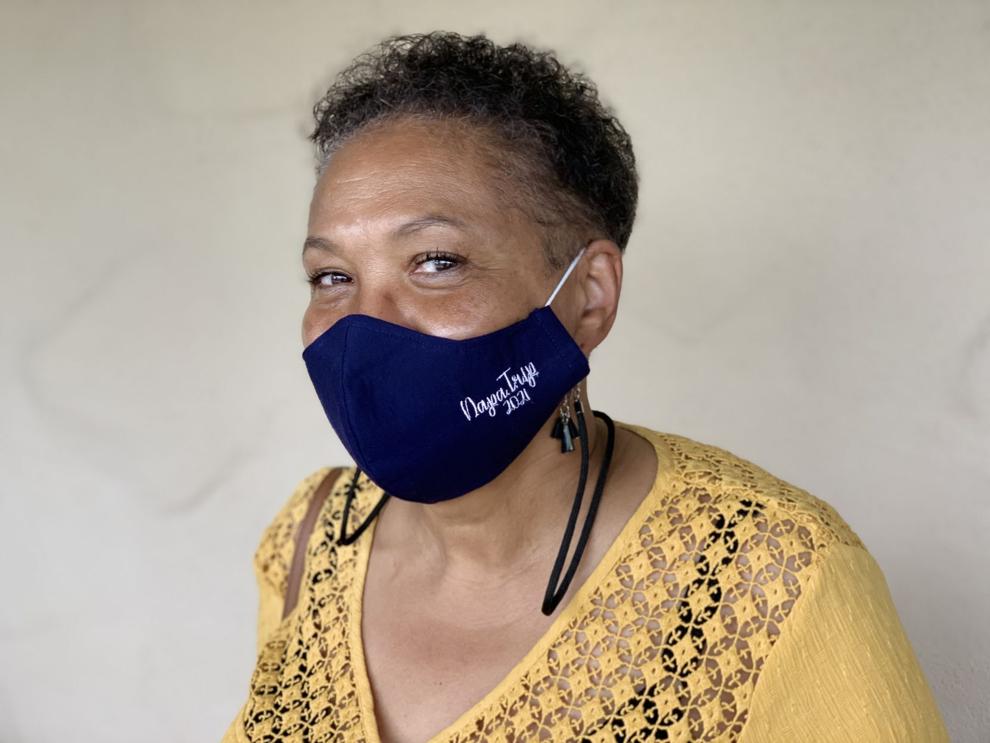 Wine Train relaunches after COVID-19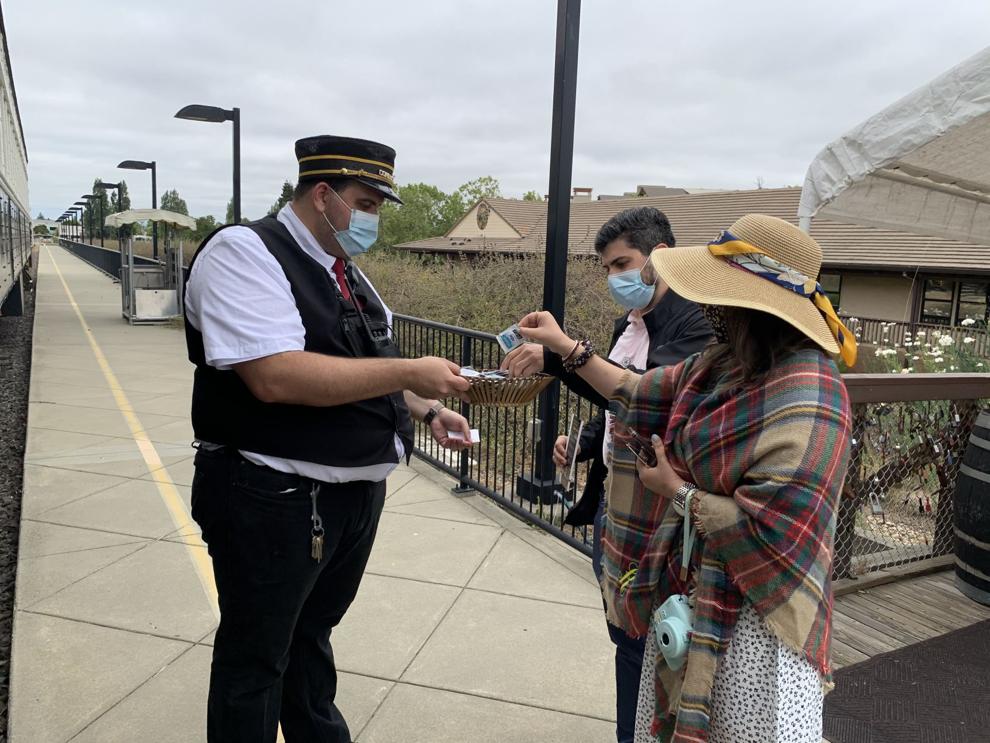 Wine Train relaunches after COVID-19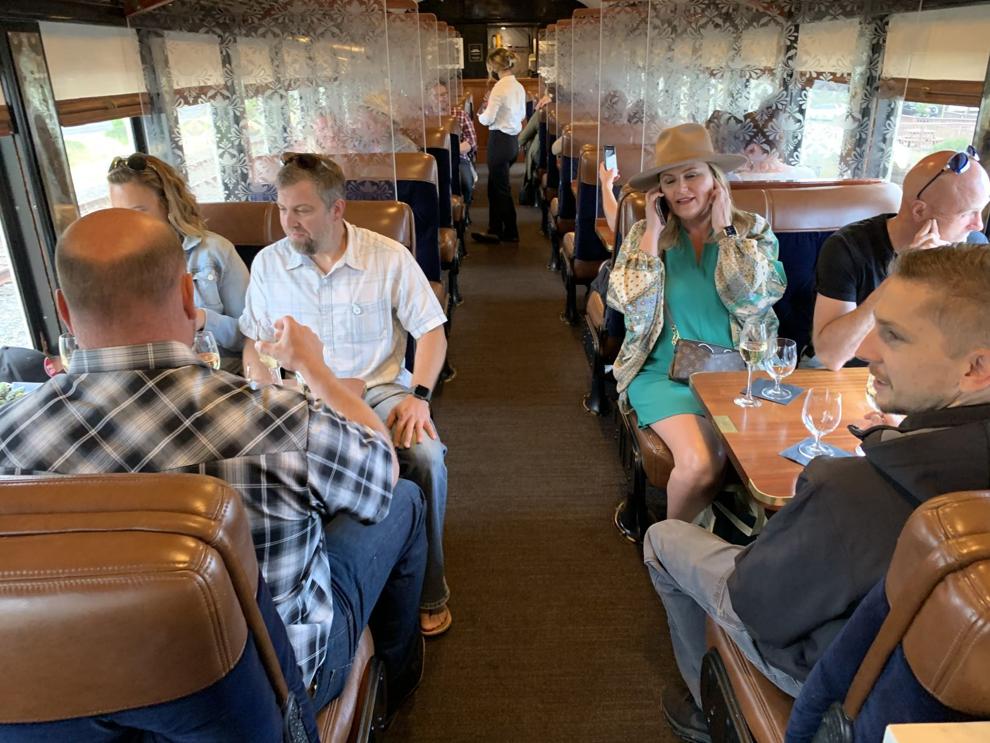 Wine Train relaunches after COVID-19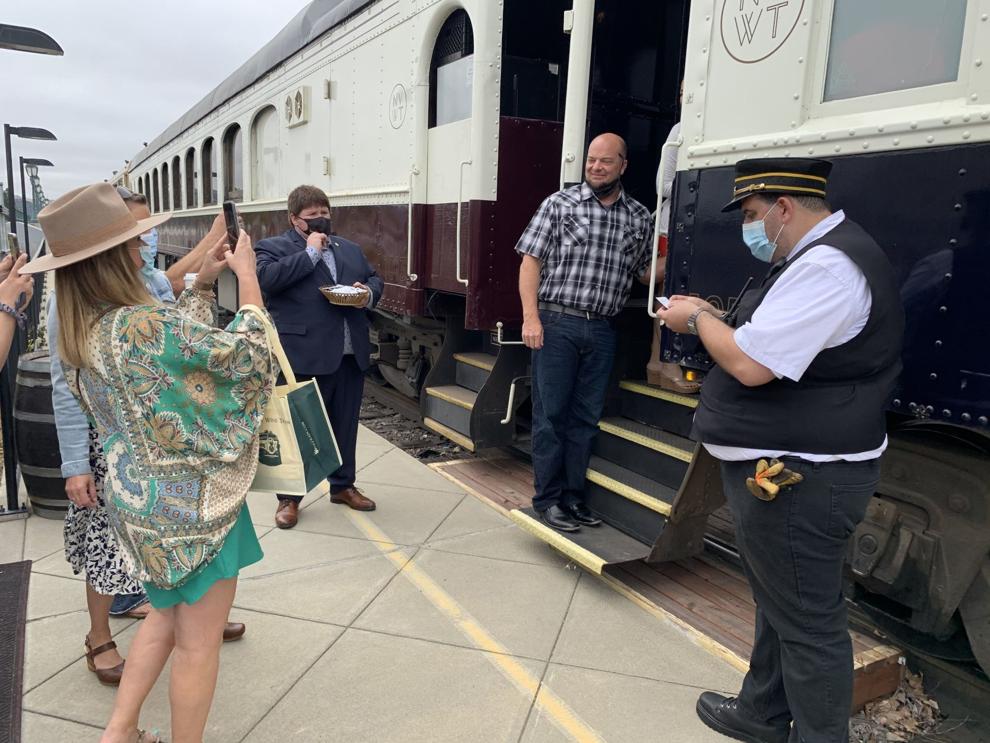 Wine Train relaunches after COVID-19
Wine Train relaunches after COVID-19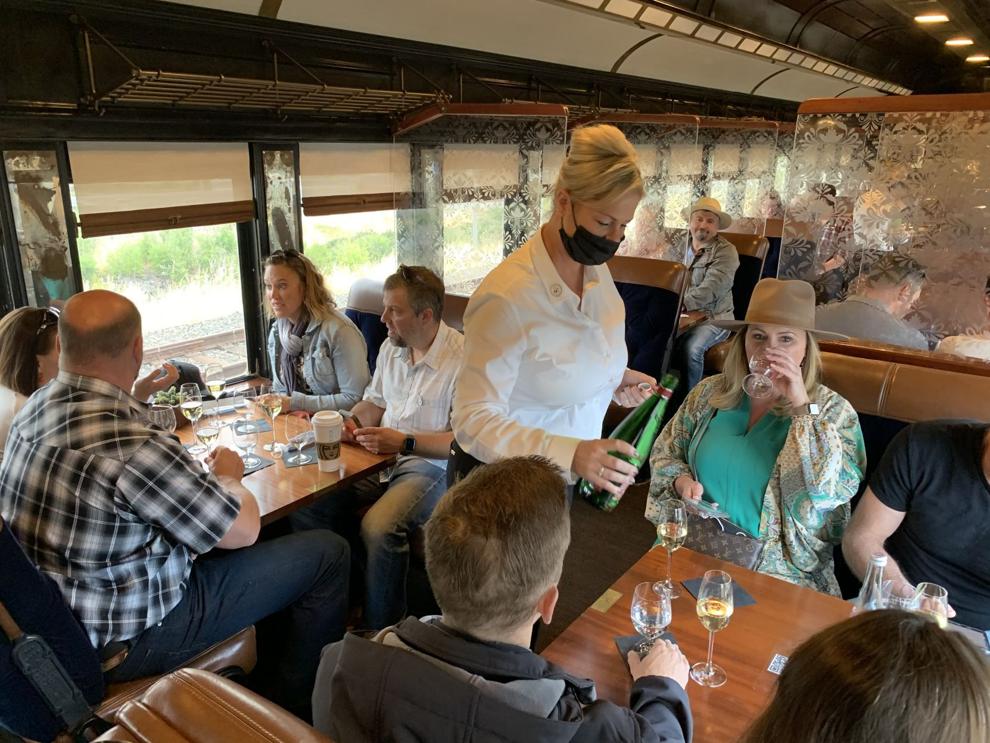 Wine Train relaunches after COVID-19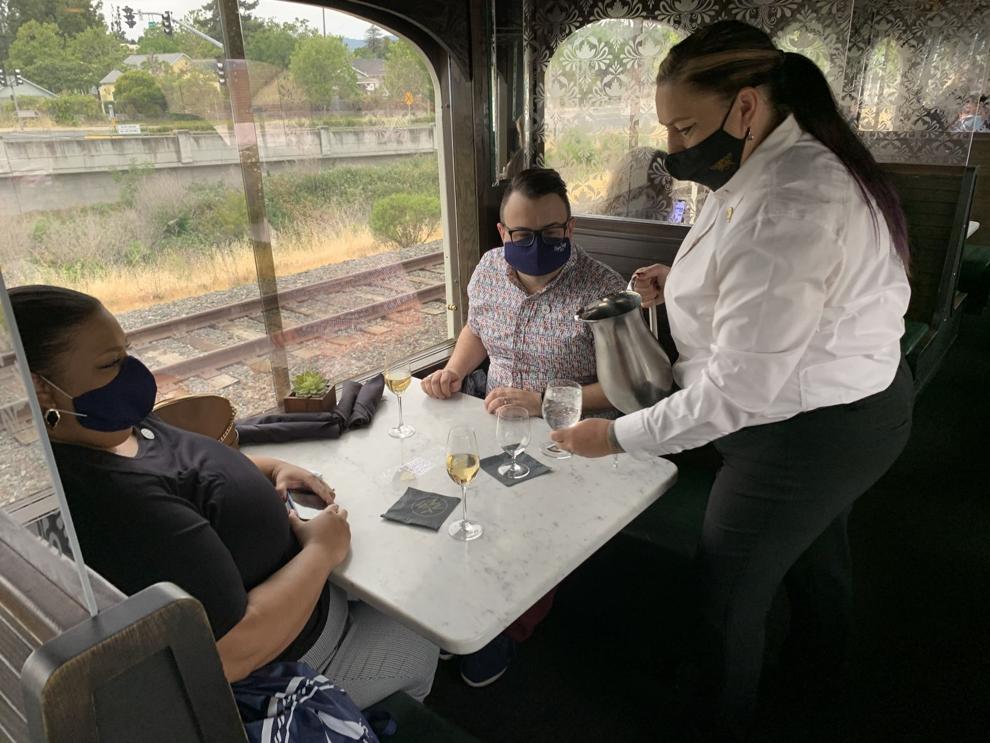 Wine Train relaunches after COVID-19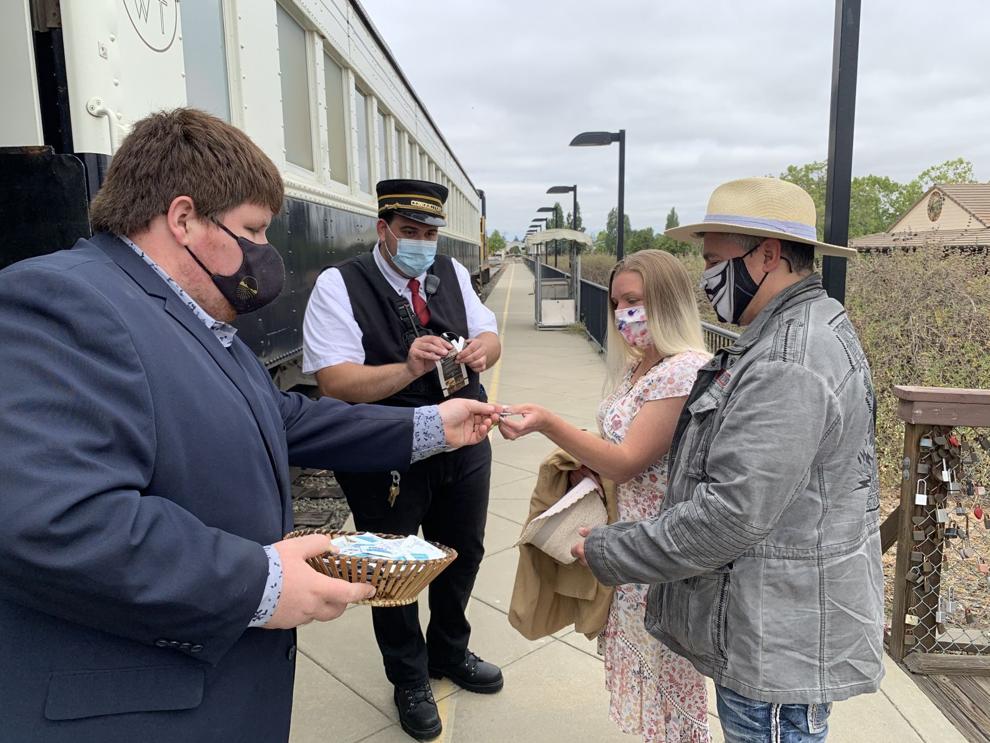 Wine Train relaunches after COVID-19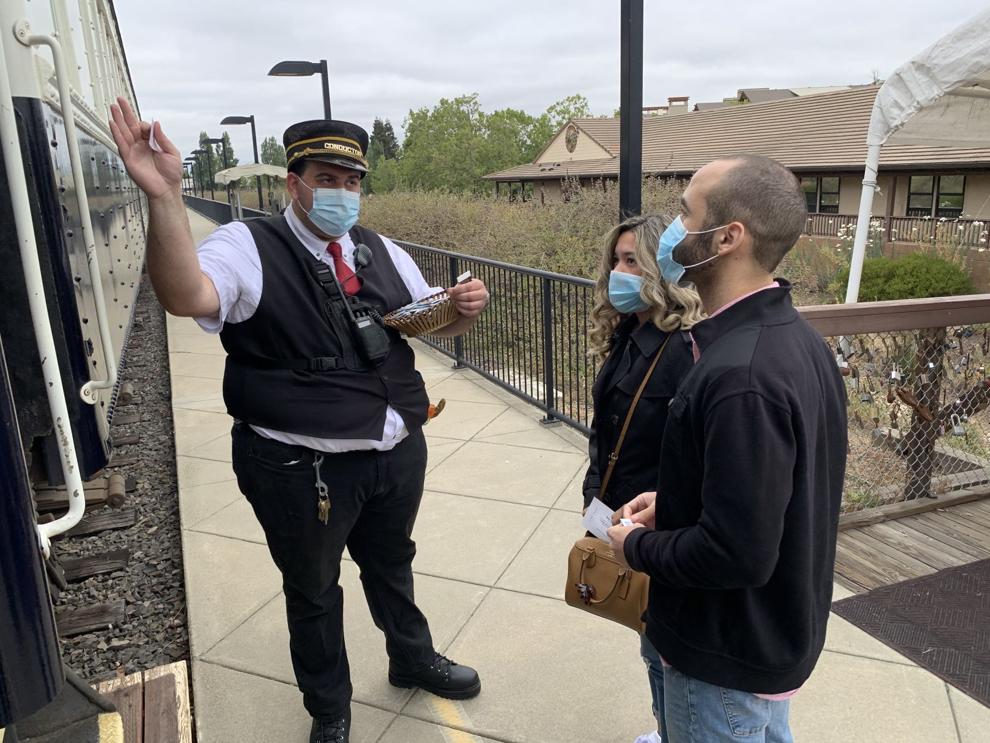 Wine Train relaunches after COVID-19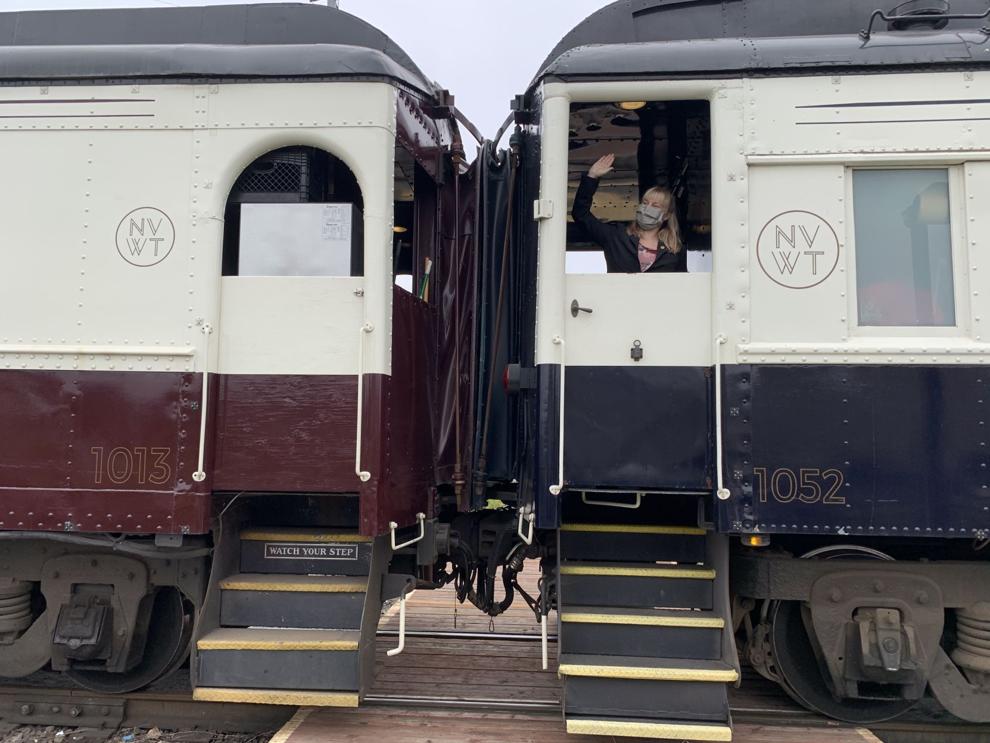 Lives of the Vines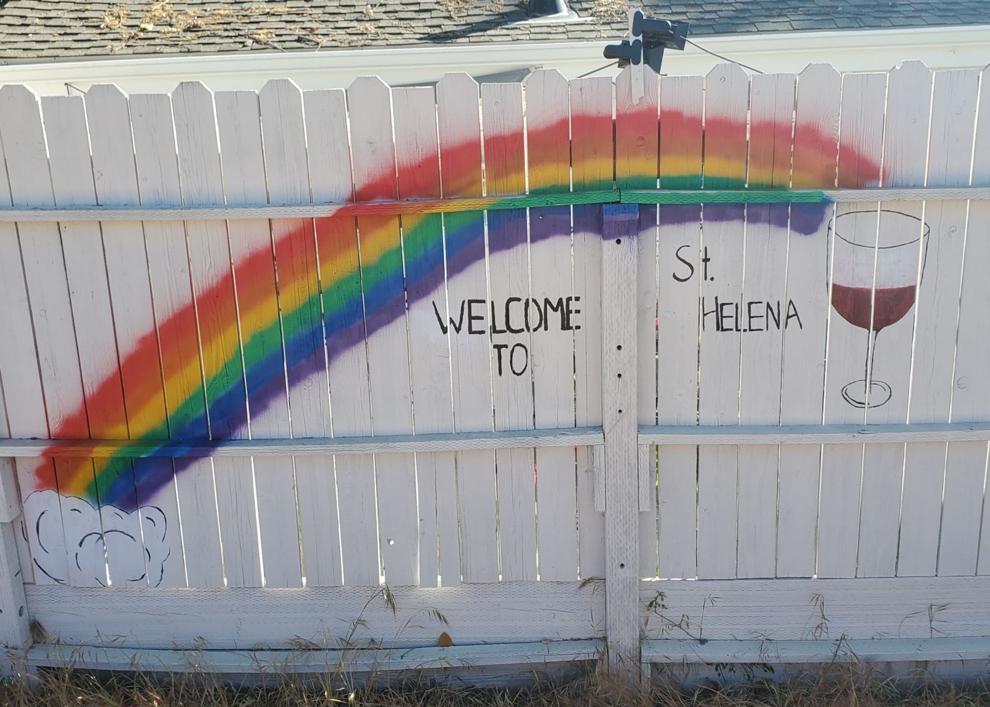 A newly refurbished Wine Train car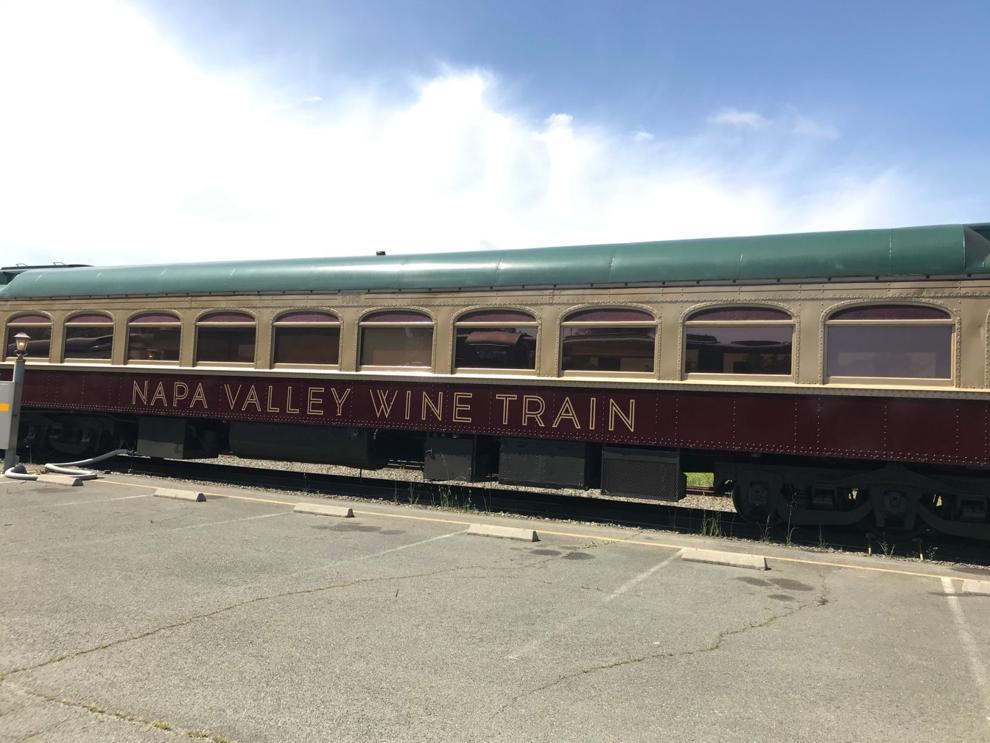 Napa Valley Wine Train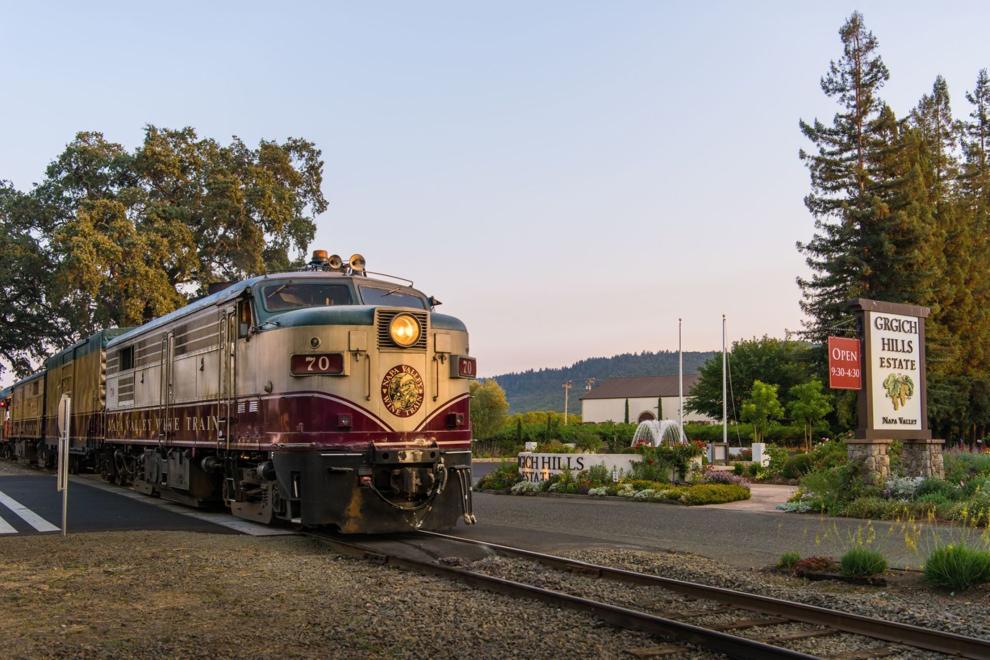 Napa Valley Wine Train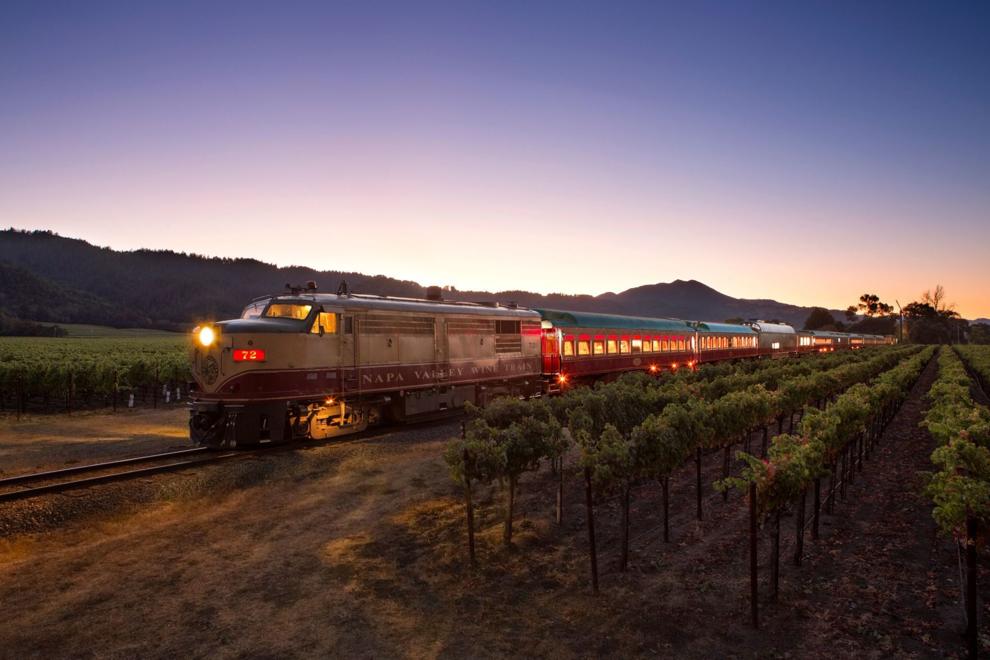 Napa Valley Vine Trail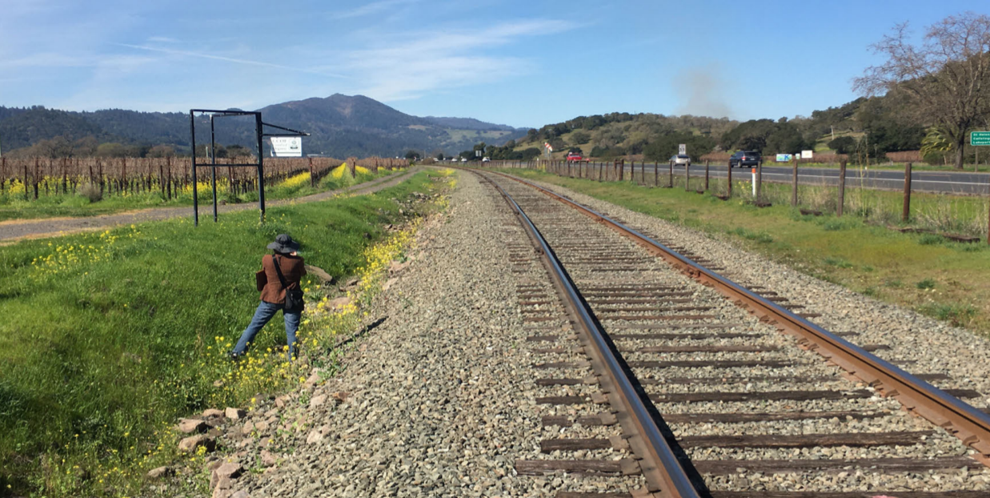 Catch up on Napa County's top news stories
Get unlimited digital access to the Napa Valley Register for just $1 for your first 6 months! Enjoy every article without restrictions and find tons of subscriber-only perks, such as access to our daily eEdition. Click here for details!