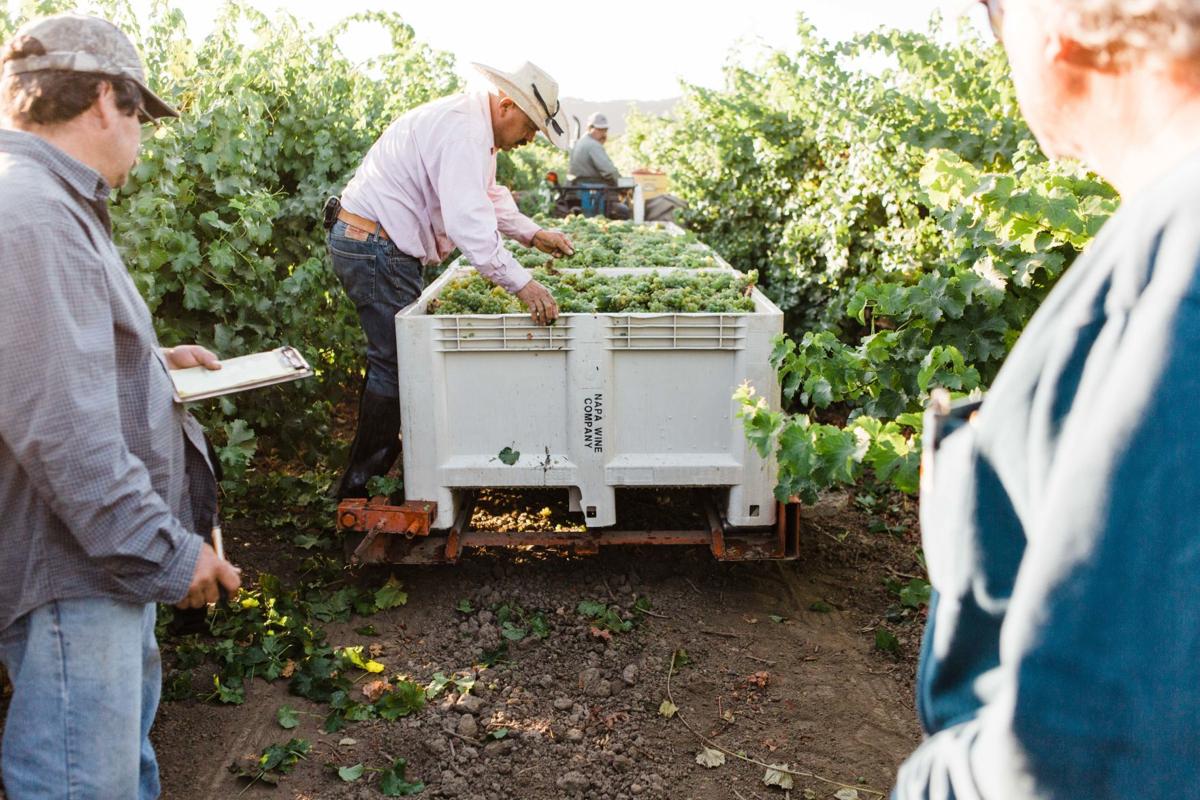 For the second year in a row, Rob McMillan, the founder of Silicon Valley Bank's wine division, has said the wine industry faces imminent challenges: the millennial question, oversupply, changes in the landscape of alcoholic beverages.
Those "headwinds," as McMillan calls them, are highlighted in this year's state-of-the-industry report, just as they'd been in 2019. The difference, McMillan says, is that this time around, the industry is listening.
"Last year when we released the report, we pointed out that the industry was tipping into negative growth territory," he said. Data published in the report show the wine industry's sales have been declining at about 1 percent a year since 2017, with the trend continuing through 2022.
"I said we were oversupplied, and people didn't want to hear it. Through 2019, the industry has finally come to realize we are oversupplied," McMillan added. He noted that it could take "a long time" to change in a business as traditional as wine, perhaps a decade. But still, he's hopeful.
A historic harvest in 2018 left wineries in the North Bay – especially those in Napa and Sonoma, where the year's harvest was almost a third larger than average – with a glut of wine and grapes. And its size continued to make waves into 2019 as the market showed signs of saturation: grape prices dropped, even in Napa, and the price of bulk wine went way down.
It's not that wine grapegrowers haven't previously dealt with oversupply; the nature of agriculture brings almost tidal yields, larger some years and smaller the next. In the end, crops often even themselves out.
But this oversupply was not caused just by the large harvest, McMillan says. It was also prompted by a drop in consumer demand, and that's a factor the industry hasn't previously been exposed to.
"People know things aren't going in the right direction," McMillan said.
One of the more poignant statistics in his report is the increase in "pessimistic" outlook for the industry. Forty-nine percent of respondents said they felt pessimistic about the year ahead, up from just 1 percent the year before.
The question of how to engage with the millennial consumer is the among the industry's most pressing, McMillan said. Younger consumers might dictate the way wine is priced as they drive demand; packaged, as they look for smaller portions (like canned wine); marketed, as wineries consider the buying power of and demand from the aging boomer population, traditionally their largest consumer base; and purchased, as direct-to-consumer sales grow in importance.
Millennials are a driving demographic for the future of Napa's premium wine, too. While the valley's grape prices have skyrocketed since the 1990s, outpacing the Central Valley and even Sonoma by a large margin, McMillan says premiumization is "reaching its apex."
He said consumers won't see further increases in fine wine prices.
He said wine grapegrowers are ready for the change – out of necessity, if not choice. Out of a previous period of oversupply almost 20 years ago came the Charles Shaw label (perhaps better known to consumers as Two-Buck Chuck).
This period, too, could spawn new products that could serve as "on-ramps" into wine for young consumers, who seem to have trended toward spirits and other alcoholic beverages like spiked seltzers. That could mean lower prices, lower alcohol content, different labeling practices or products like canned wines.
"If you're selling a $75 Napa Cabernet, and that's your lowest price point? You're irrelevant (to that consumer)," McMillan said. "Millennials aren't going to spend $75 just to try your wine."
In December, McMillan invited 30 industry leaders to meet with him and discuss the future; 22 came, a figure thatpleasantly surprised him.
"They were very interested in working together towards change," he said. "I'd say that's more meaningful than what I wrote. I do believe that the industry is ready to hear this, and I think we'll start to see this business evolve and change in ways that are much different than the last 25 years."