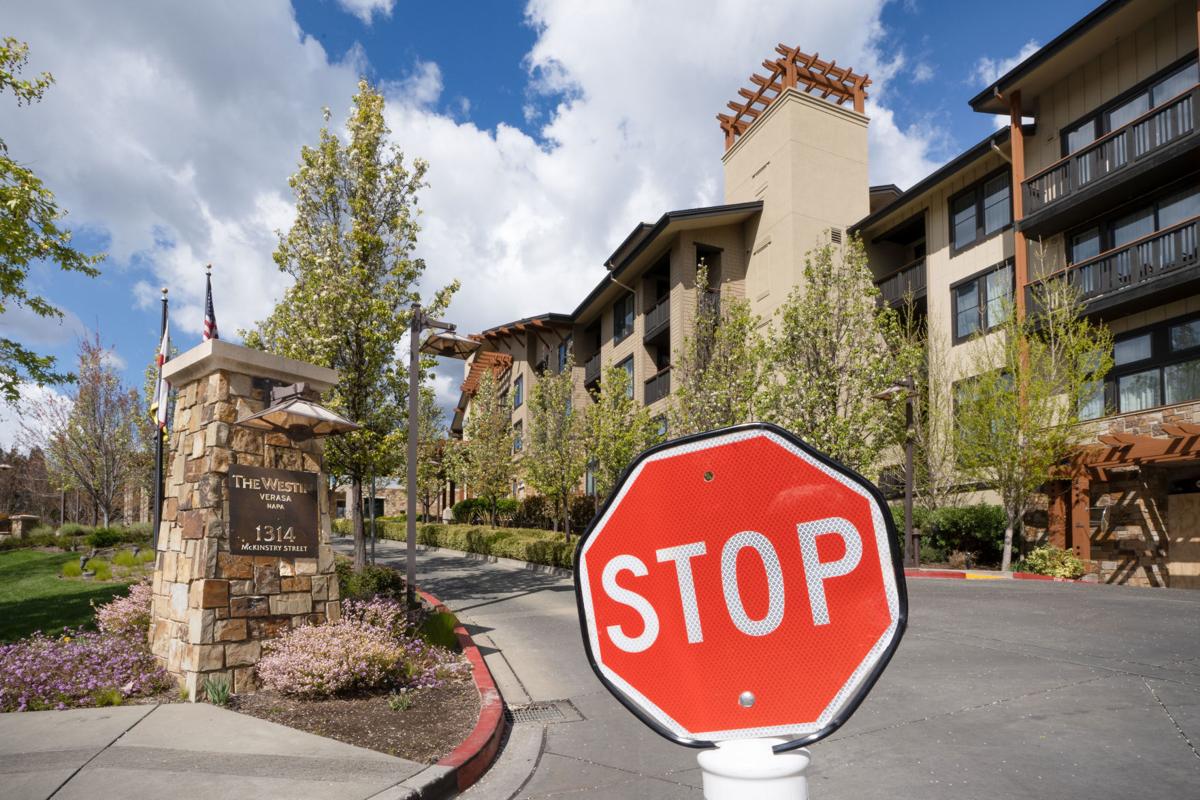 Even after the U.S. beats back the novel coronavirus, economic damage wreaked by the historic pandemic may continue to depress city revenues in Napa, and force hard decisions about spending and staffing over the next few years.
Such was the sobering financial forecast officials shared with the City Council on Tuesday in a report predicting Napa may not reach its pre-COVID-19 levels of revenue and business activity until mid-decade, as a fitful vaccine roll-out and anxiety about travel safety slow the path to refilling the hotels and restaurants that until recently supplied nearly a quarter of the local budget.
Despite the expected gradual return of tourism and retail dollars to Napa, continued budget deficits could force the city to draw down its reserves and complicate any plans to restore programs and staffing that have been cut back since the pandemic halted large sections of the economy nearly a year ago, according to the study.
The study was released ahead of the City Council's annual goal-setting workshop Friday in which budget difficulties are expected to be a major discussion point.
Finance Director Bret Prebula described Napa as well-positioned to rebuild revenue in the long run – but also facing uncertainty about the speed of vaccination and the outcome of battles in Congress over the size of COVID-era economic relief to local governments.
"We've gone through and are still going through an economic time like no other," he told the council at City Hall. "The good news is we have a lot of light shining through moving forward. The difficult thing is we still have to make a lot of hard decisions along the way. That said, I am confident we can plan our way out of this."
Billed as a split-the-difference outlook between best-case and worst-case scenarios, the forecast takes a cautious approach to city staffing by assuming no added city programs and a continued freeze of vacant positions this fiscal year.
However, even a best-case economic recovery would not be enough to avoid drawing down Napa's general fund reserves by 2027 if it were to refill currently frozen jobs, as pension contributions and other costs are expected to grow. (Budgeted expenditures of $91.2 million this fiscal year are expected to reach $129.7 by 2027, according to the report.)
"If we spend the reserves I believe we will this year, we could be four or five years out before we have no reserves yet," said City Manager Steve Potter. "Once you get into the single digits" – down from about $20 million in reserves Napa held before COVID-19's arrival – "that puts us into a very bad spot for any disasters that might take place."
Potter reported that Napa's vacancies now total the equivalent of 84 full-time positions – about 17% of the work force's maximum size – and that some will need to be filled despite funding pressures in order to keep up essential services.
"We need to get some positions back by trading for other positions that are vacant," he told council members. "For the Public Works department, without engineers, we move no infrastructure plans forward; without planning, we don't get new development. It's the city as a whole we need to look at, and we need to be smart about how we put that in or, if things get worse, how we increase the dollar savings we can make."
A major wild card for Napa and other cities will be the shape of the next federal stimulus package to emerge from Congress, according to Prebula – particularly direct aid to local governments promoted by President Biden but opposed by Republicans floating a counterproposal less than a third the size of Biden's $1.9 trillion plan. "A CARES Act II is something we should hope for, but not significantly plan for," he said, referring to an earlier phase of federal aid passed by Congress in 2020.
From an estimated trough of $87 million in the current fiscal year ending in June – off more than $10 million from the year before – city revenues are expected to reach $101.4 million by 2022-23, largely on the back of a return to hotels emptied out through months of the pandemic.
Sales taxes for the 2019-20 fiscal year dropped 12.5% from the previous year and transient occupancy taxes paid by hotel guests fell 26%.
After tourists gradually return to Napa, Prebula added, the increase in room-tax revenue is projected to average 14.5% a year through 2024 but then level off to about 1.5% annually, according to the forecast. Tax revenue growth from hotels has been largely driven by new construction rather than existing lodgings since 2016, the council was told.
"Although TOT will be a driver to help us out of this, it will not be the only driver," said Prebula.
The Napa council is slated to meet again Friday and Monday for its annual goal-setting workshop, which Prebula said can be used to set the city's budget priorities heading into 2021-22 and beyond.
WATCH NOW: TIPS TO SUCCESSFULLY OBTAIN A COVID-19 VACCINE APPOINTMENT
CATCH UP ON THE LATEST NAPA COUNTY CORONAVIRUS NEWS
Catch up on the latest Napa County coronavirus news