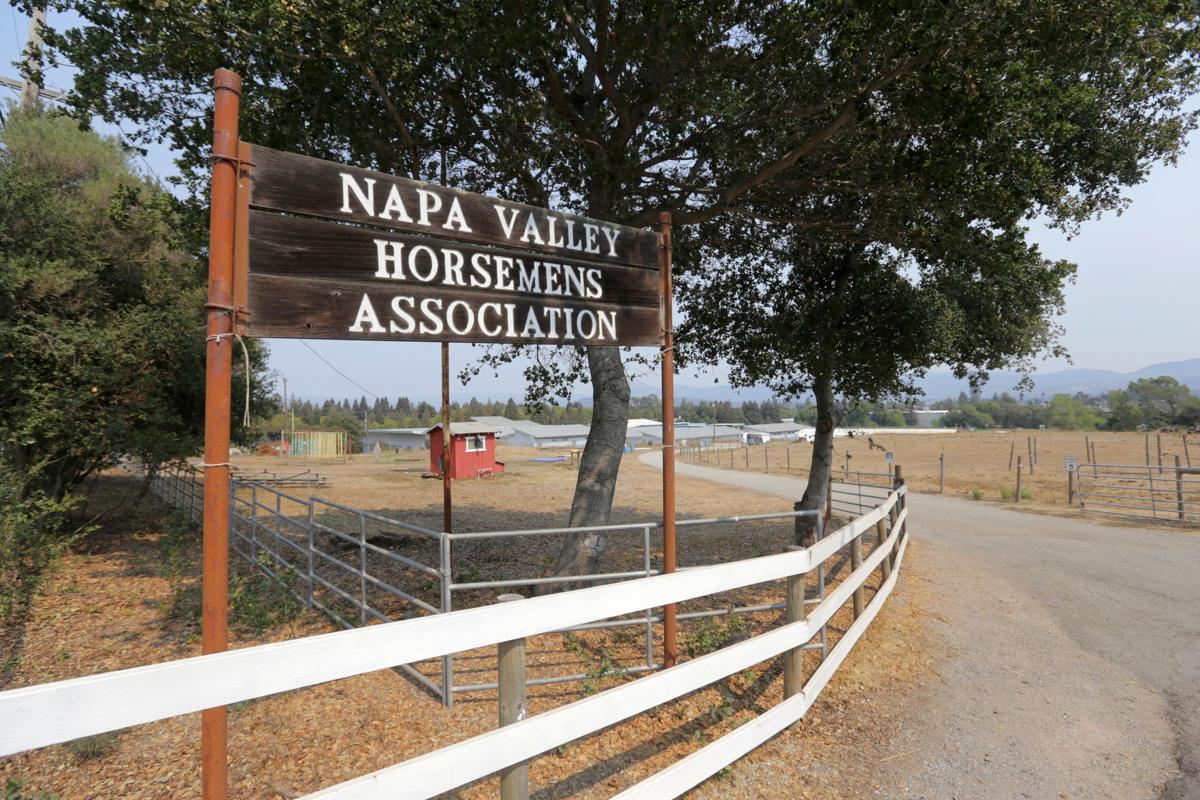 As opponents of Napa's further spread continue to seek strict development limits along Foster Road in the city's southwest, the Planning Commission is considering whether to leave open at least the option of future housing over the next two decades — even amid uncertainty about just how much the population will grow.
In emails and phone calls, a group of Foster Road-area residents and their supporters earlier this month renewed their petitions to Napa's city land-use authority to classify the 144-acre area — a five-parcel territory with expansive valley views that is home to the Napa Valley Horsemen's Association center and was once the hub of the Ghisletta dairy farm — a greenbelt where homebuilding will be capped at only one dwelling for every 20 acres, plus one unit for each existing parcel. The greenbelt status would mirror similar restrictions proposed for the edges of Old Sonoma Road and the Browns Valley area, which would be included in a new general plan to guide land use and growth through about 2040.
Support local news coverage and the people who report it by subscribing to the Napa Valley Register.
With drafts of the Napa general plan still preserving designations for various types of housing and commercial uses between Foster Road and Golden Gate Drive, letter writers earlier this month called for full protection of what they described as one of the last large tracts of open space within the city's boundaries.
"We are not Brisbane or South San Francisco or any of those other megalopolis towns who forgot to plan ahead for expansion and the destruction of what made their towns special," Lynne Posner wrote in one of several letters read to the commission during a marathon online hearing March 4 that lasted more than four hours. "We are Napa. We live in a very special community. Let's keep our town special."
A draft plan publicly shared in January recommended creating greenbelts near Browns Valley's Timberhill Park and on a hilly 80-acre tract above Old Sonoma Road, where the Napa Oaks housing subdivision has been twice vetoed by the City Council after stiff community resistance.
However, the draft also envisions of a mix of low- and medium-density housing in parts of the corridor framed by Foster Road and Golden Gate Drive, west of Highway 29, within a rural-urban line — marking the projected outer limit of future development and annexation — that has encompassed the area since the 1970s. (The general plan will not set a timetable for absorbing lands on the southwest border into the city, according to Vin Smith, community development director.)
During the hearing, opponents of Foster Road development argued that the same problems of seismic faults, steep slopes and fire risk cited as reasons for curbing growth near Napa Oaks and Timberhill also apply in southwest Napa — along with its place as a scenic gateway for tourists entering the city. "Once this build-out occurs, whenever it does, it will change the character of this neighborhood forever, and the entrance to Napa will always be drastically altered," Ginger Gregory told planners.
Furthermore, she added, the scarcity of entry points to the area would increase the danger to the hundreds of new households that could move there, given the threat to Napa of a quake and two major fires in the span of seven years.
"It's really hard to get out of the neighborhood already because there's only so many exit points," said Gregory. "It's really hard to imagine 20,000 more cars on the road every day. I consider that a major safety issue, and I haven't heard anyone address that very well."
The response from commissioners was less than a full-throated endorsement of filling the Foster Road corridor with houses and condominiums —but also included calls to avoid forestalling the possibility of residential growth, whether to house future transplants or to keep up with stricter state requirements to expand housing stock.
California's latest housing mandate to local governments, announced last month, requires the city of Napa to plan for about 2,700 new dwellings between 2023 and 2031 — 1,939 of its own and 80% of unincorporated Napa County's allotment of 1,013. The mandate calls into question whether Napa and other local cities can meet those targets without resorting to annexations of county land, or inviting local resistance to higher-density, multistory housing construction.
Citing state Department of Finance's projections, Dyett & Bhatia earlier predicted Napa's population would rise from an estimated 79,278 last year to 96,100 by 2040. The city could gain about 6,700 housing units for a total of 37,400, add 1.3 million square feet of retail space to reach 6 million, and boost office space by 928,000 square feet to reach nearly 3.4 million.
But planners at the forum treated such a forecast with caution, pointing to soaring home prices and rents that have frozen out many with lower-income Napa jobs and contributed to falling enrollment and campus closures in the local public school system.
"I guess we're considering all this because we have to, because there's pressure on us from Sacramento to create a whole 'nother neighborhood?" asked Commissioner Gordon Huether? "Or are we doing it because we're just assuming that we're going to grow and we need all this stuff in the future? Nobody seems to be all that excited about having 400 more houses out there; I don't think I've heard one person who thinks it's a great idea.
"I'm not saying I'm opposed to it, but what is the underlying reason that we're pushing so hard so that someday we can have another neighborhood out there? What's driving this? It's not population growth — at least I don't think it is."
Commissioner Paul Kelley recommended setting lands in the Foster Road neighborhood in reserve, to see whether housing demand will meet the predictions that drove the drawing of Napa's outer growth boundary decades ago.
"We're sort of taking a leap of faith that we're going to need development on this site," he said. "If there was a way to land-bank, then I would kick the can down the road and consider (development) at another time. … I know the RUL has been there since the 1970s, but if you asked a person today where the city limits were, I don't think anyone would mark this as a place for future growth."
Commissioner Reed Onate suggested a middle course that would allow the Horsemen's Association to operate its equine center and clubhouse, while concentrating no-build zoning mainly around fault lines where construction already would be more difficult.
Other commissioners supported creating a master plan to balance the cross-pressures of preserving open space and making room for future housing. Such a plan in the Foster Road area should encourage the creation of affordable housing, and include some retail and other functions to reduce residents' reliance on their cars, said Ricky Hurtado.
"When we look at the job sectors in Napa, we have quite a few low-income ones," he said. "It's important that we have a cross section of housing available in Napa."
Whether or not fresh housing demand in southwest Napa materializes anytime soon, Commissioner Bob Massaro supported guaranteeing the Horsemen's Association's right to hold on to their rural land uses.
"I want to make sure that no matter what happens, their right to maintain the property continues — I think it's very valuable to our community," he said, adding that a new general plan also envisions opening up residential zoning closer to central Napa and along major routes like Jefferson Street and Lincoln, Soscol and Imola avenues.
Another forum over Napa's possible greenbelt zoning will be hosted by the City Council and likely take place in April, Planning Manager Erin Morris announced. A final version of the general plan is not expected to reach a council vote before the first quarter of 2022 at the earliest.
WATCH NOW: REGISTER SQUARE HOUSING IN NAPA CLOSER TO COMPLETION
PHOTOS: THESE NEW NAPA HOMES COST $779,000 TO $1.6 MILLION
Photos: Want to live in downtown Napa? These new homes cost $779,000 to $1.6 million.
Register Square, downtown Napa.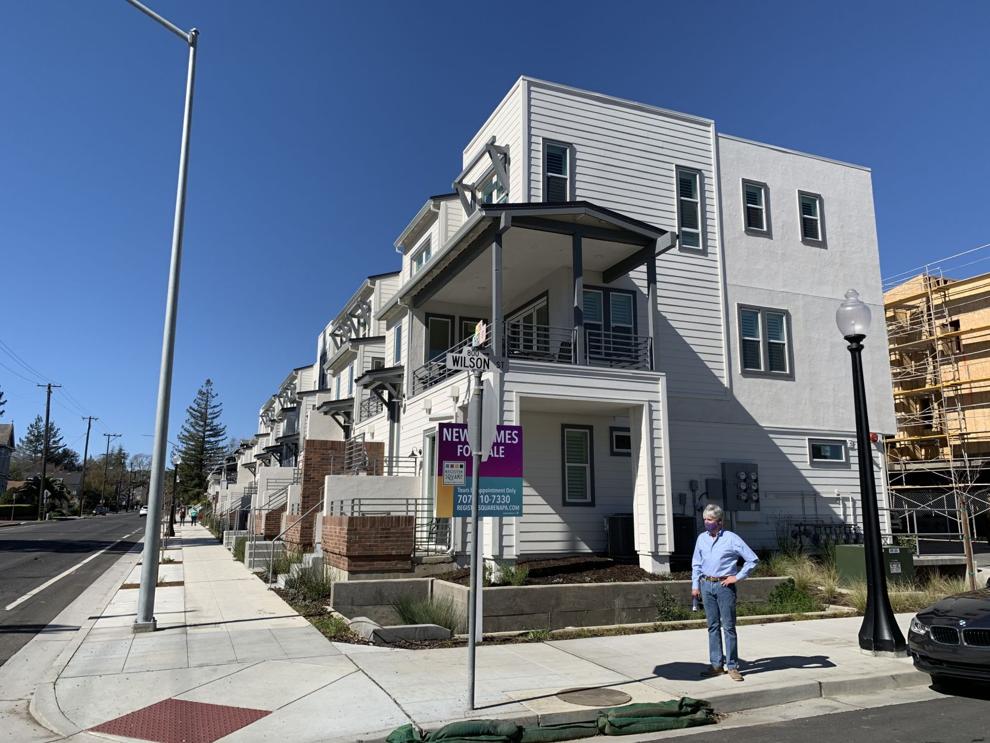 Register Square in downtown Napa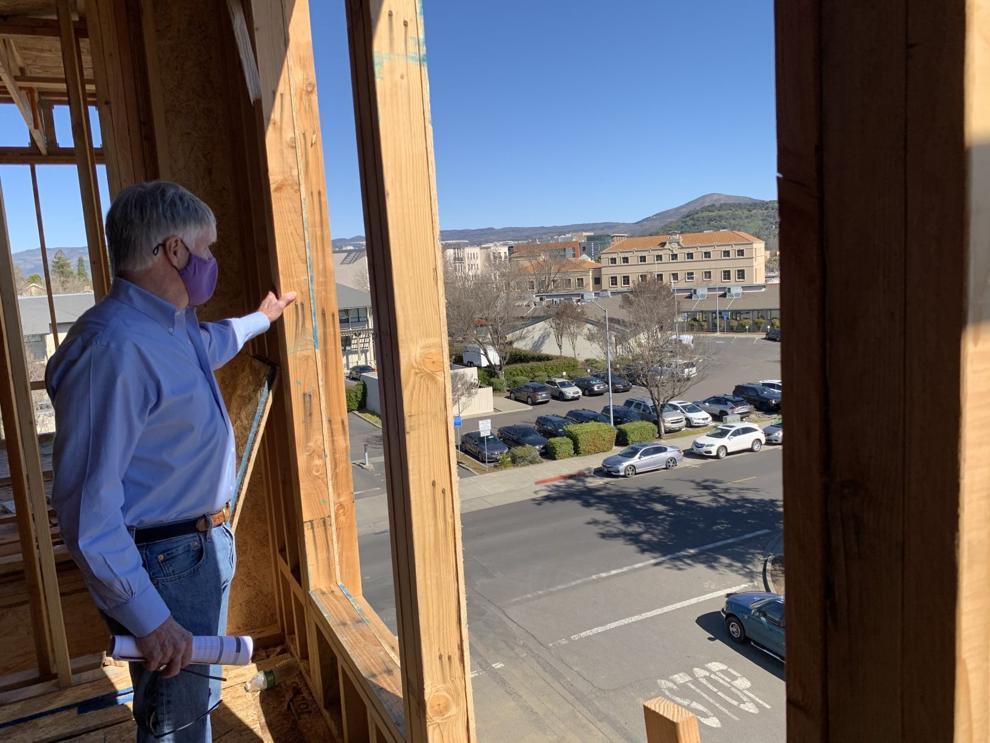 Register Square in downtown Napa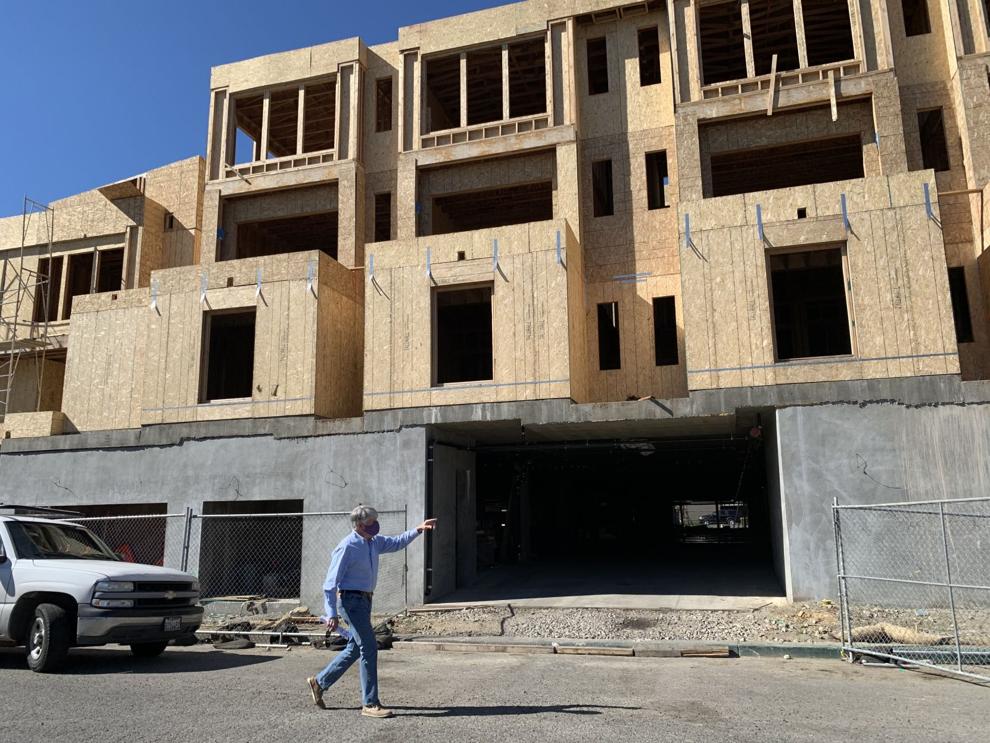 Register Square parking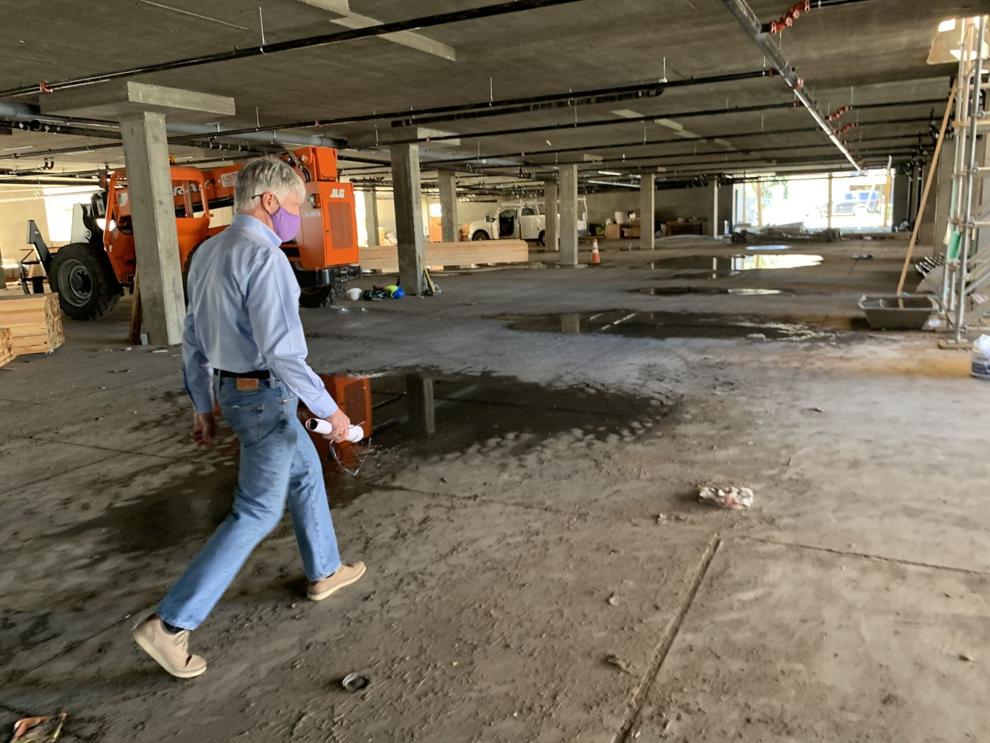 Register Square in downtown Napa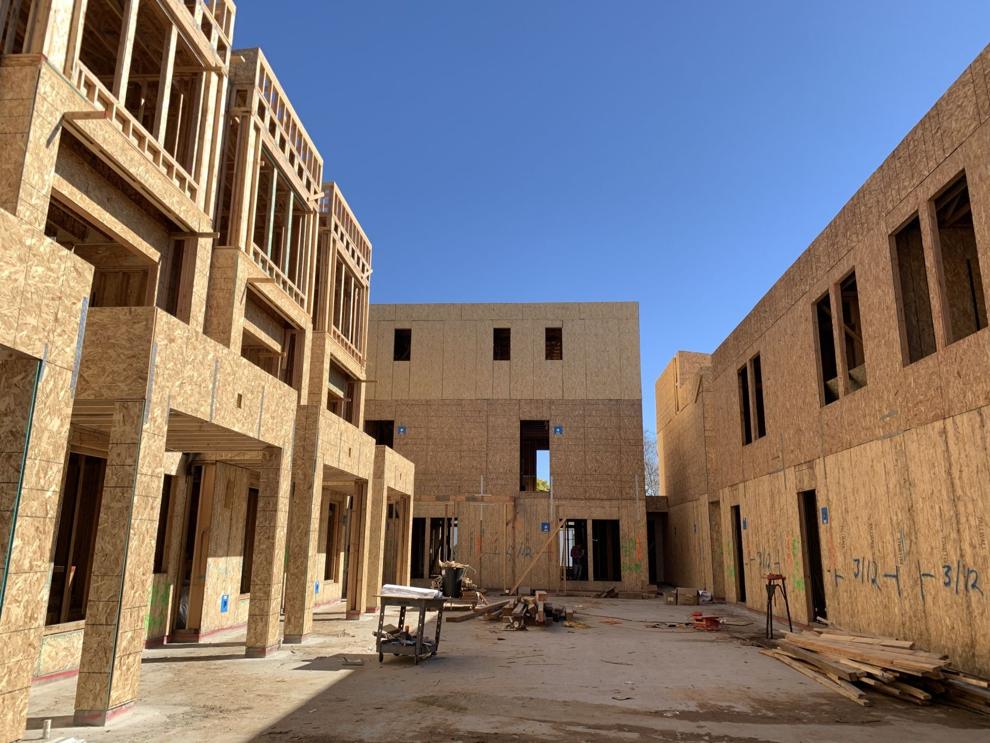 Register Square in downtown Napa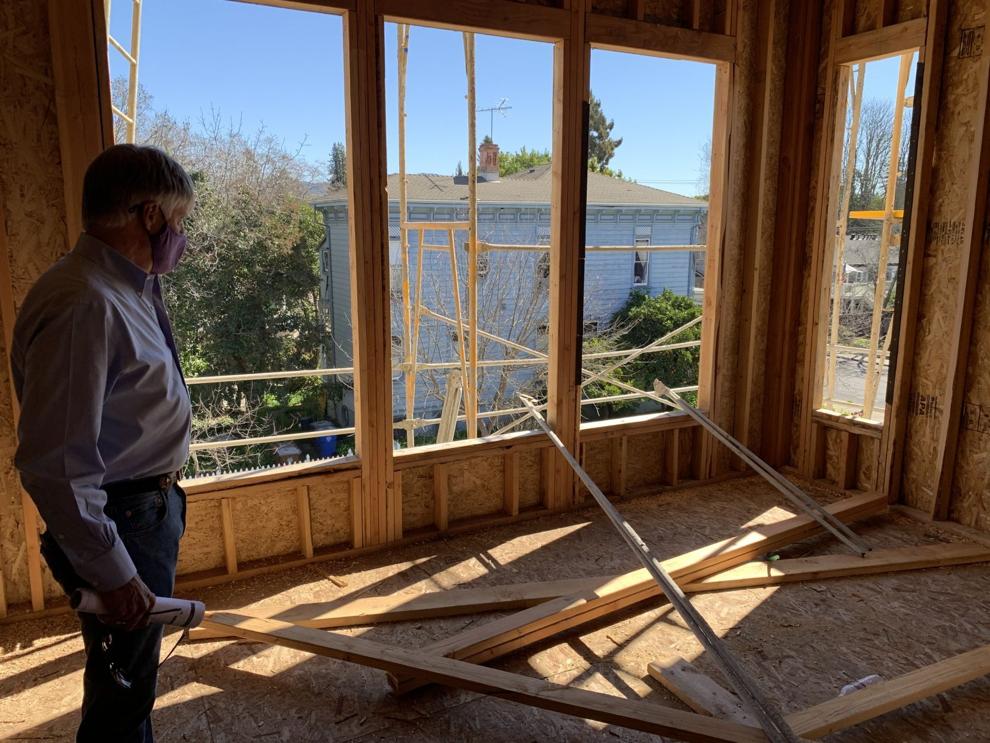 Register Square downtown Napa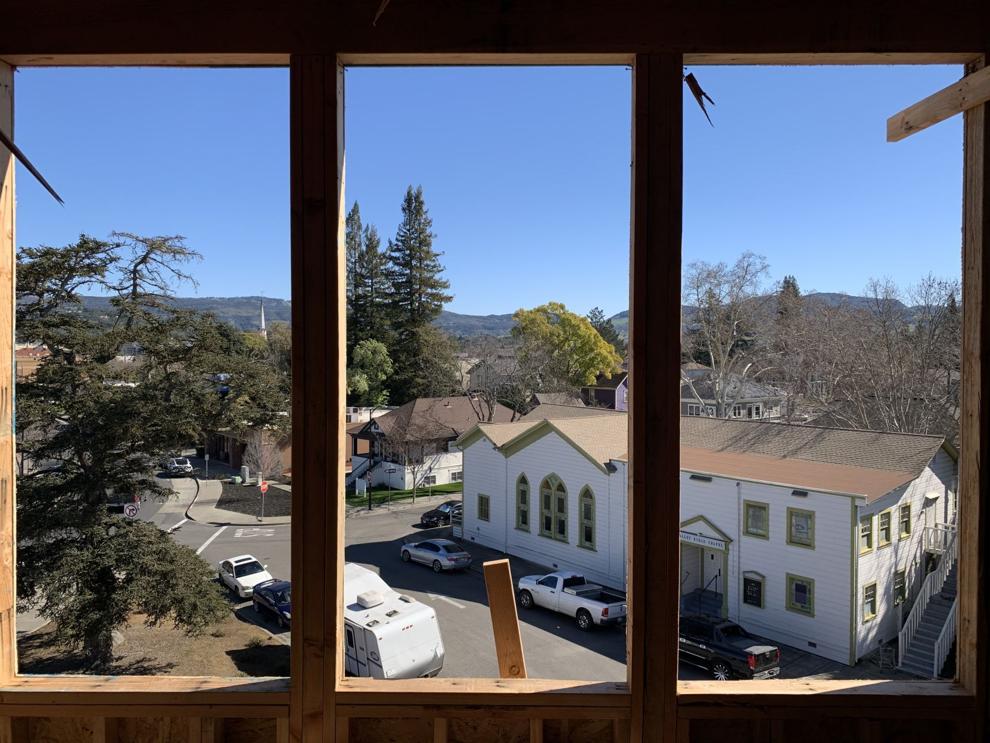 Register Square in downtown Napa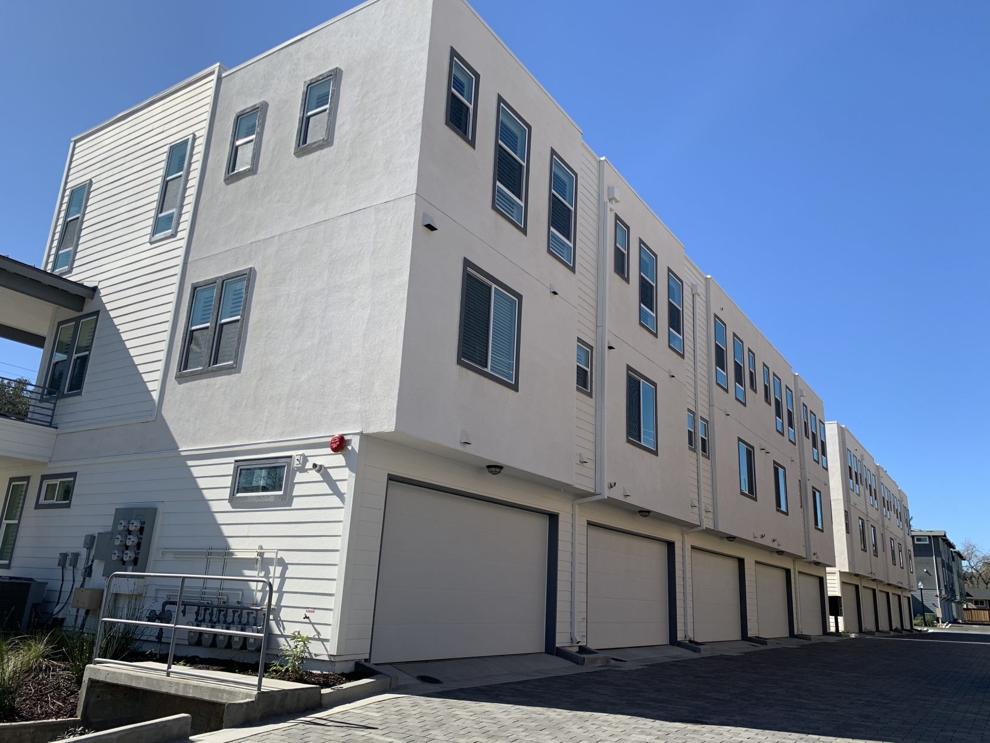 Phase one of Register Square in downtown Napa.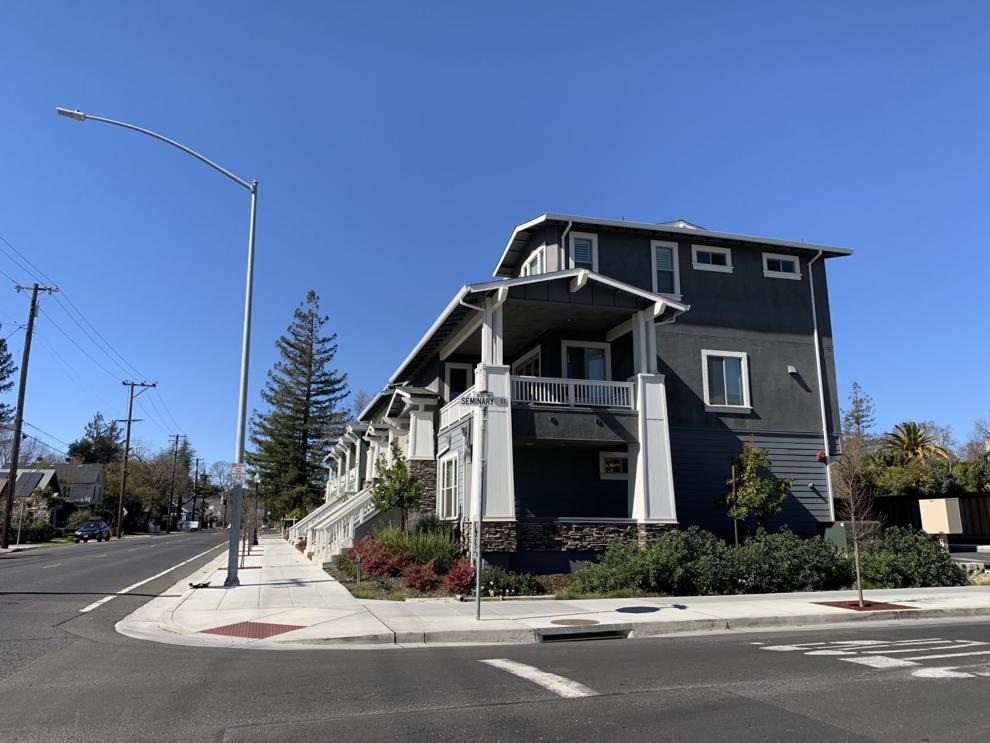 An inside courtyard at Register Square in downtown Napa.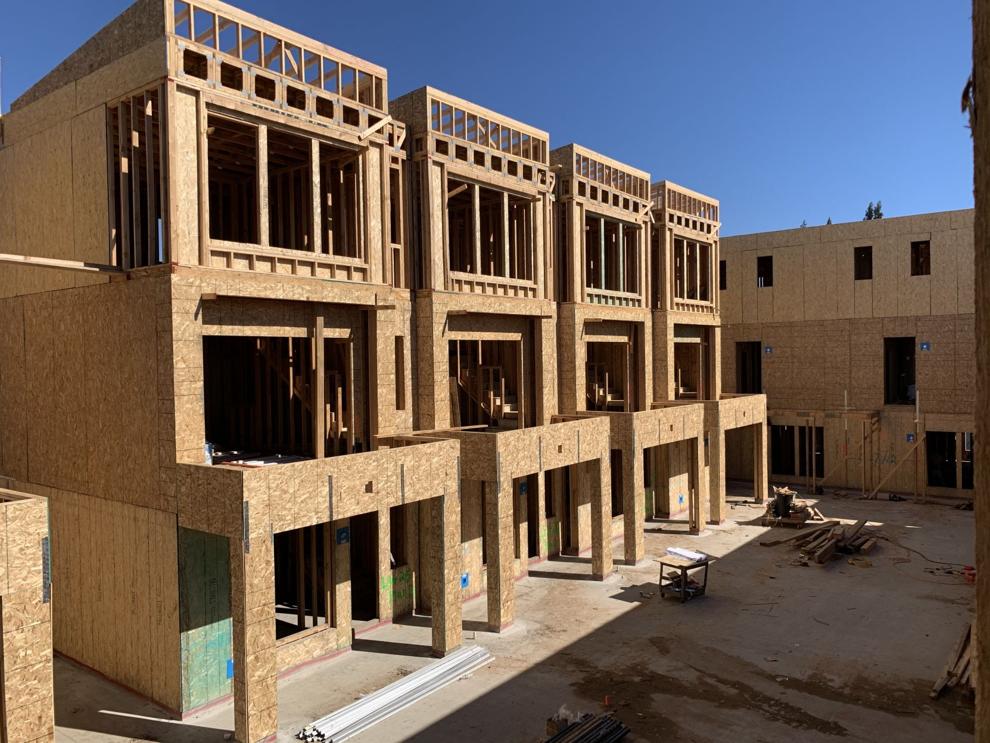 Register Square housing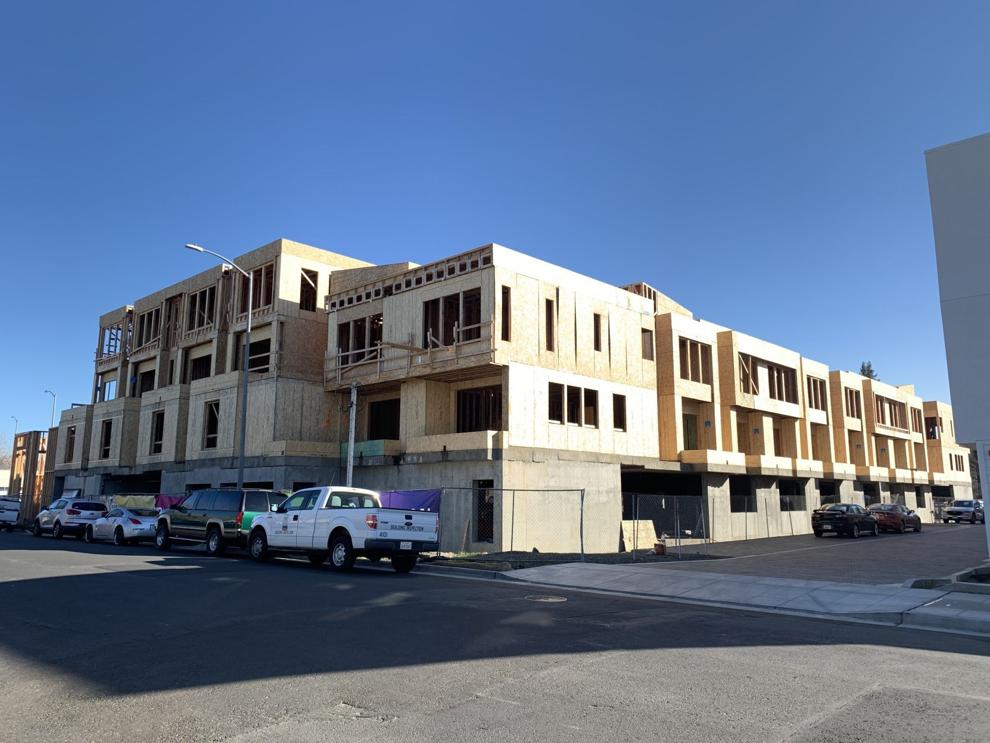 Register Square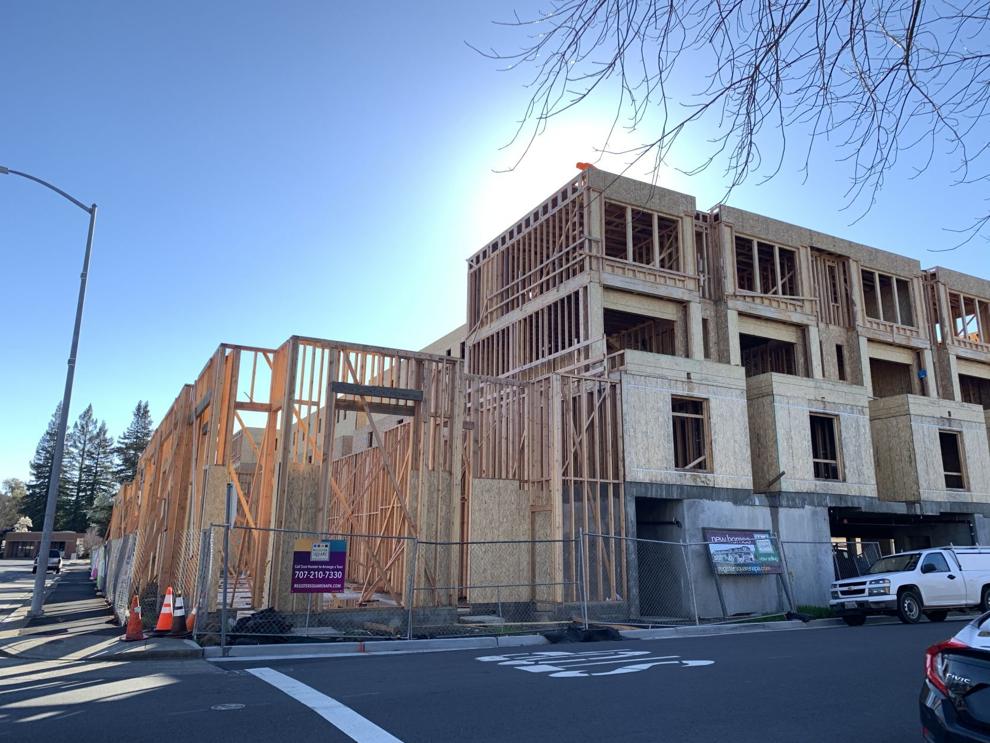 Register Square in Napa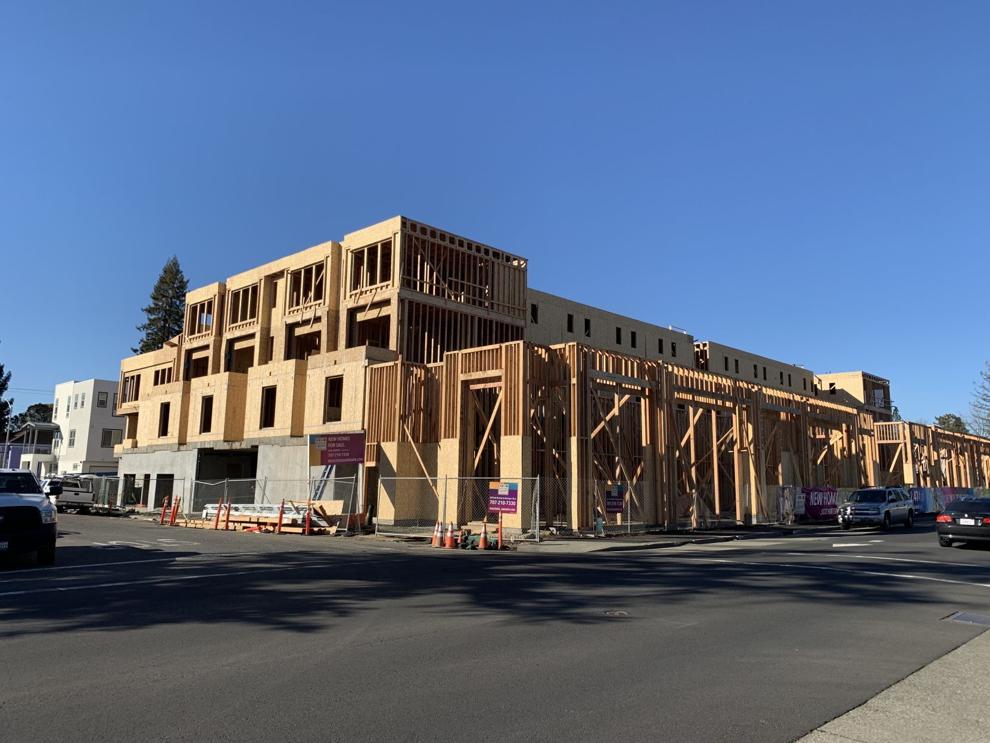 Napa housing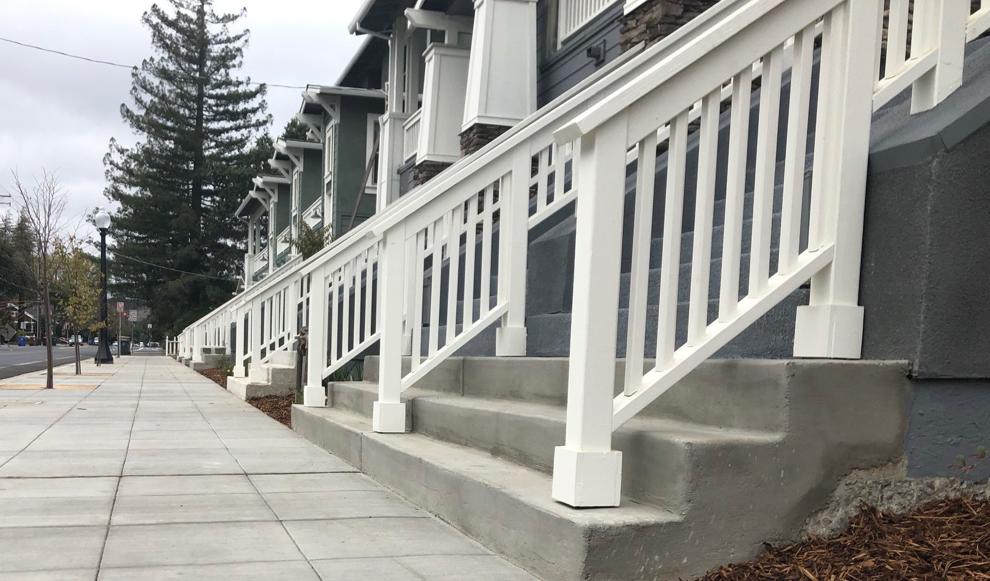 A view onto Third Street from Register Square in downtown Napa.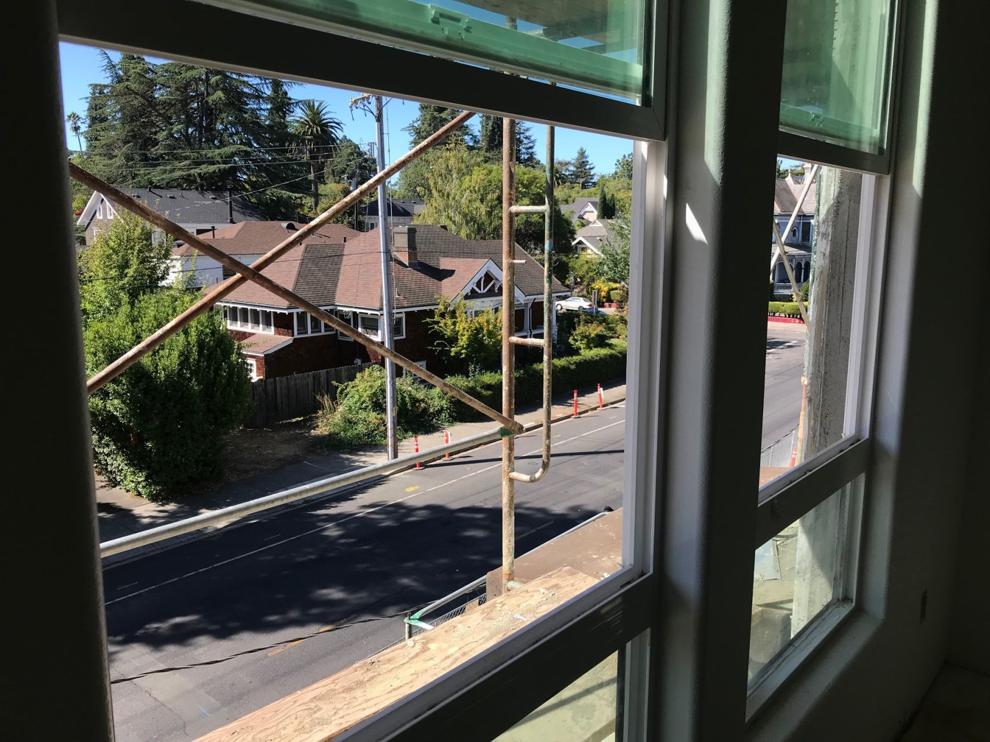 Geoff McComic at Register Square in downtown Napa.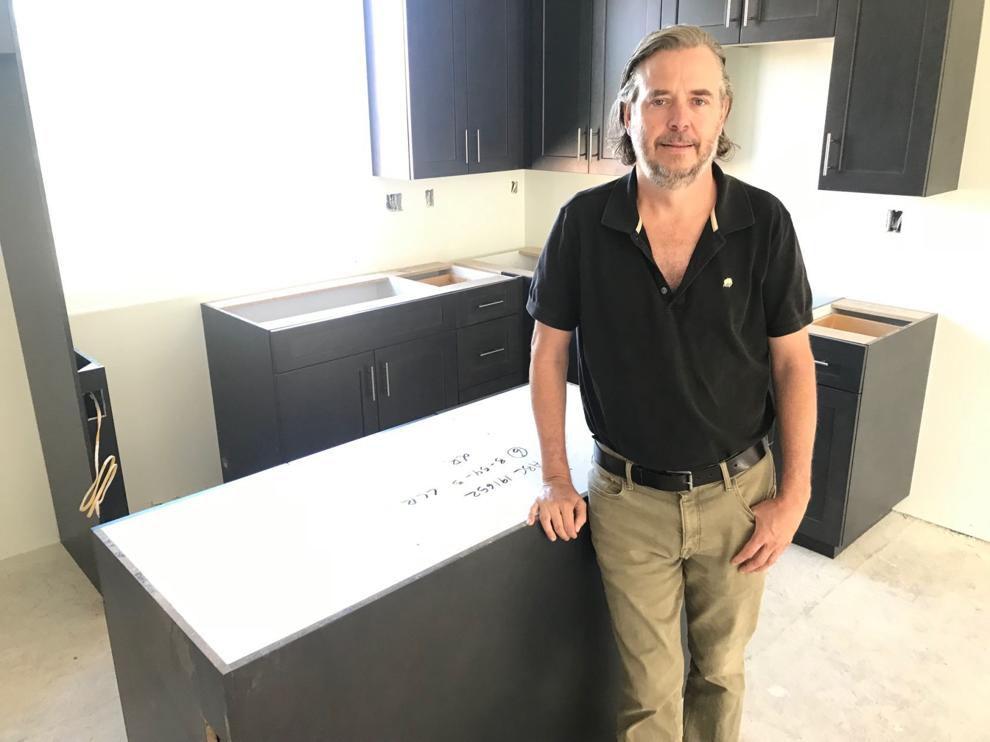 The space between townhomes at Register Square in downtown Napa.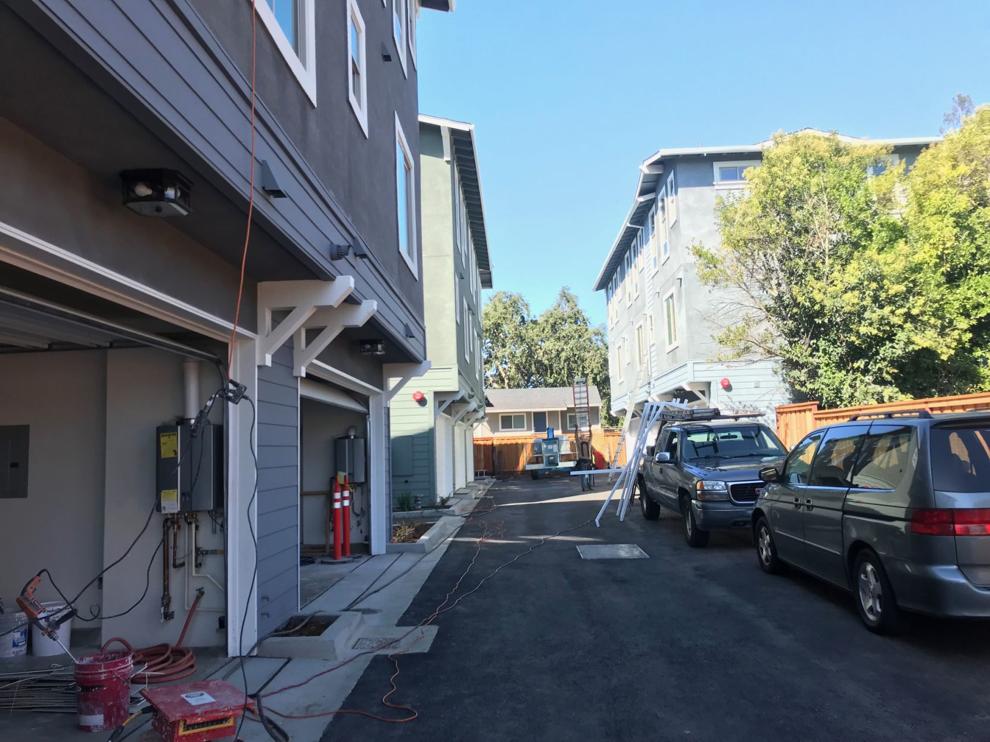 Geoffrey McComic of Vesta Pacific Development at the new Register Square townhomes in downtown Napa.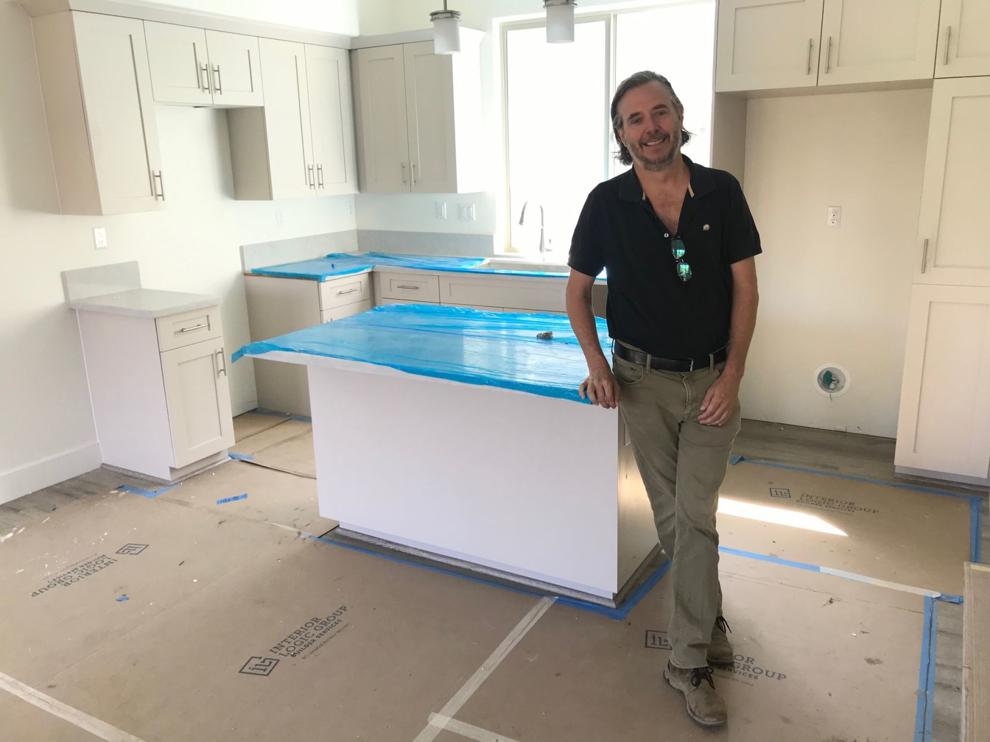 Catch up on Napa County's top news stories