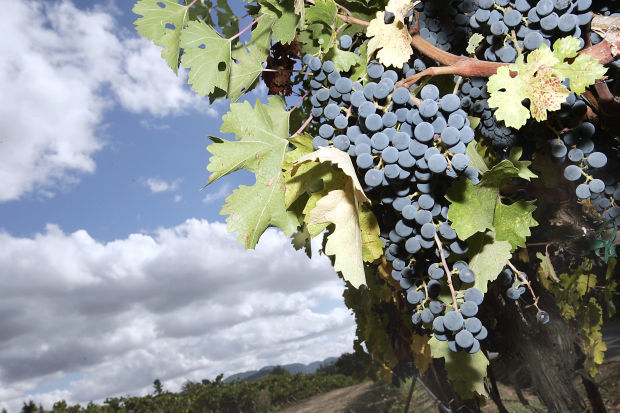 A revised proposal for reducing greenhouse gas emissions in Napa County, including a phasing out of gas water heaters, will get a public airing next week.
The latest version of the draft climate action plan goes to the county Planning Commission on Wednesday, though for comments rather an action. Commissioners will also take public comments on what to address in the project's upcoming environmental impact report.
Changes haven't changed the plan's bottom line. The unincorporated area outside of cities produced 484,283 metric tons of greenhouse gas emissions in 2014. Napa County will try to cut this by 2 percent by 2020, 40 percent by 2030 and 77 percent by 2050.
"It's not really a wholesale revision," county Planner Jason Hade said. "A lot of it is just in response to issues that came up and clarifying some of the language."
Steps by the federal, state and local governments, such as state building energy efficiency standards, will give Napa County a big boost in meeting its targets. Emissions will decrease 28 percent below 2014 levels by 2030, the draft report said.
New local efforts are needed to finish the job. The draft plan's recommended steps are for the unincorporated area only, with cities coming up with their own, separate climate action plans.
The top proposed carbon-cutting step is phasing out gas water heaters. Residents installing or replacing water heaters would have to use ones powered by electricity or alternative energy such as solar. That would erase 11,575 metric tons of carbon dioxide equivalent emissions by 2030.
Number two is phasing out diesel or gas farm equipment. Vineyard tractors, mulchers, chainsaws and other equipment can be found powered by electricity and alternative fuels, the draft plan said.
You have free articles remaining.
The county would "support" – but not require—the farm equipment switch-over by working with Bay Area Air Quality Management District to provide incentives. It would require the cleaner equipment for proposed vineyards seeking to use the climate action plan environmental impact report. That would erase another 8,540 metric tons of emissions.
Altogether, the plan recommends 49 carbon-cutting steps, from preserving woodlands to requiring less-polluting equipment for mining.
Among the revisions, the draft climate action plan further clarifies that it addresses the unincorporated county's greenhouse gas emissions, not the carbon footprint.
"While related, these concepts are not synonymous," the revised plan said.
The county's 2014 tally focuses on greenhouse gas emissions generated within the county or region over which local agencies have "significant influence." Activities such as people driving on local roads and energy used in local buildings qualify.
But the tally doesn't include emissions generated far away that might somehow be associated with the county, such as from energy used to create products bought by local residents. Those numbers would be part of the carbon footprint.
The plan has added language to bolster the case that this is the proper approach. Napa County has followed the U.S. Community Protocol for Accounting and Reporting Greenhouse Gas Emissions and state policies, it said.
All of this comes against the backdrop of legal challenges against climate action plans in other communities. For example, a judge in July 2017 ruled the Sonoma County plan based its emissions inventory on insufficient information and failed to have enforceable, clearly defined greenhouse gas reduction measures.
The Napa County Planning Commission held a public hearing on the previous version of the draft climate action plan in July 2017. The county continued a September 2017 follow-up meeting to revise the plan in light of court cases involving other communities and public comments received.
Commissioners will hold their latest climate action plan hearing at 9 a.m. Wednesday at the county administration building, 1195 Third St. in Napa. Go to https://bit.ly/2P0RuzE to see the draft plan and notice of preparation for the environmental impact report.