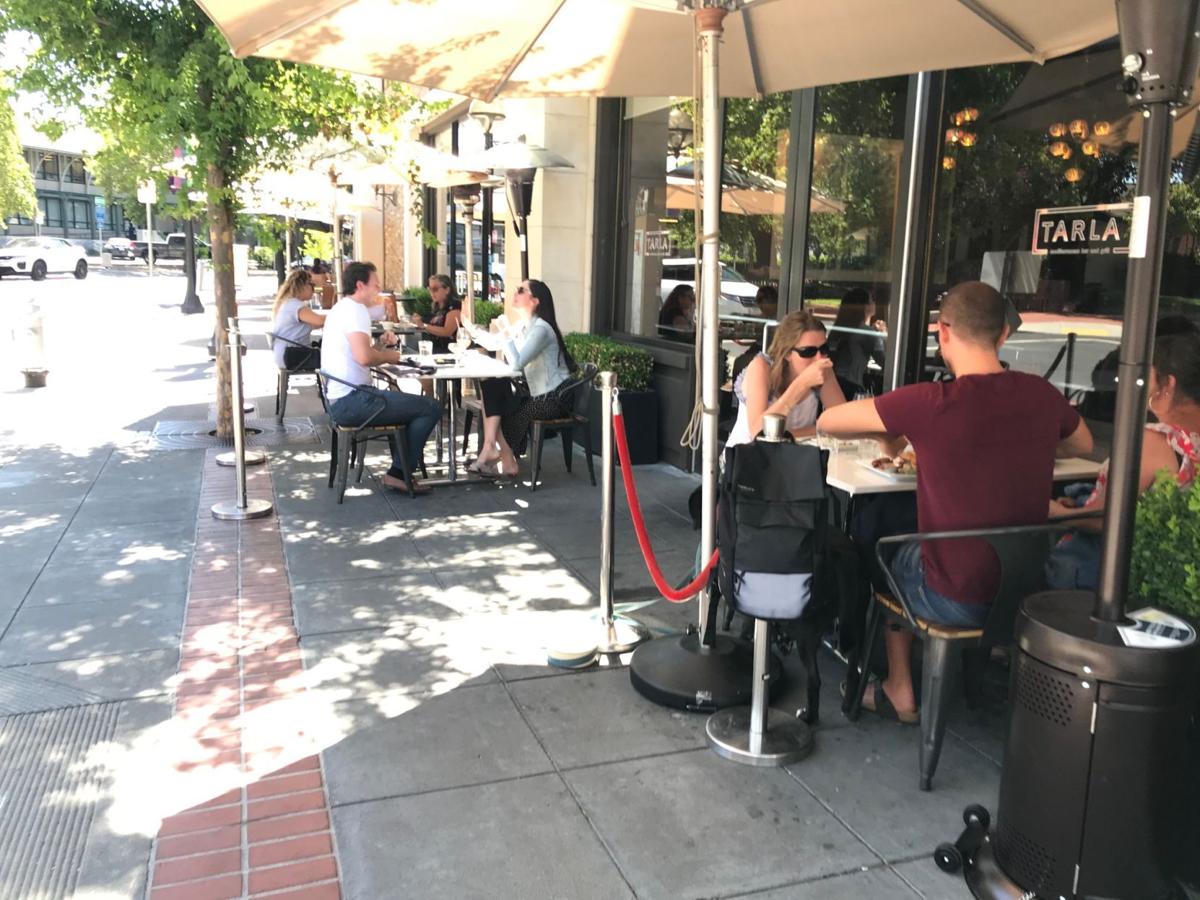 Napa County must cut its number of COVID-19 cases in half to get off the state's County Monitoring List and open up more businesses, a task that county officials acknowledge is daunting.
The county is on the state list for having more than 100 cases per 100,000 people over 14 days. The most recent rate is 176 cases, though that number is suspect as being low because of issues with the state's electronic lab reporting system.
Here's another way to look at the situation: Napa County must average fewer than 10 cases a day to avoid being on the list, assuming it doesn't run afoul of other state criteria. The average number of daily cases as reported by the county over the past 14 days is about 22.
All of that led to talk among Napa County supervisors on Tuesday that perhaps the state might change the metric. Dr. Karen Relucio, county public health officer, also held out that hope.
"It does feel like this metric we're up against is almost insurmountable," she said.
As long as the county is on the watch list, it can't reopen indoor restaurant dining, barber shops, fitness centers, hair salons, non-essential offices and worship services, though they can be done outdoors. The indoor versions were forfeited as of July 13 when Napa County joined a state monitoring list that now includes 38 of 58 counties.
In addition, schools cannot reopen for in-person instruction until Napa County has been off the monitoring list for 14 days, though elementary schools can seek a waiver from the county health officer.
"I think there's a lot of perception I'm dictating all of this," Relucio said. "It's under the state order we have been required to follow."
How does the county get off the County Monitoring List anytime soon? Relucio in an interview considered the question.
"Another economic shutdown?" she said after a pause. "The medicine is horrible."
To be clear, Relucio didn't endorse a more drastic economic shutdown, which she says creates its own set of health and mental health challenges. She was simply underscoring the size of the task facing the county.
Relucio has repeatedly asked individuals to help stem the COVID-19 spread. She's mentioned wearing a face mask in public, washing hands frequently and keeping a six-foot social distance from others.
But those calls for residents to observe the "three w's" have yet to yield the drop in numbers Napa County needs to get off the list.
"That's really something that's hard to sustain," Relucio said.
This raises the question of whether the state's criteria of less than 100 cases per 100,000 residents in a county is a good one. Some Bay Area public health officers have been reported as raising the issue.
"I think that's a good question, whether that metric makes a whole lot of sense," Relucio said.
County Supervisor Alfredo Pedroza said the metric is setting up counties to fail. Other metrics are more appropriate, he said.
The county reported on Monday that 33% of hospital beds are in use, 47% of ICU beds are in use and 7% of ventilators are in use. All are in the "green" category on the county's Resilience Roadmap report issued Monday and meet the state monitoring list criteria.
Relucio took heat from a number of public speakers at Tuesday's Board of Supervisors meeting for not granting waivers to private elementary schools to reopen for in-person instruction. Some raised the specter of schools having to close for financial reasons as a result of her stance, despite taking safety steps.
"I'm here as an outraged parent," one speaker told Relucio.
"You have the power to make this right," another told her.
Relucio said she does not take delaying the waivers for schools lightly. She encouraged schools to submit for waivers to be ready for the time she feels she can grant them.
"I'm not doing this willy-nilly," she said.
Supervisors expressed empathy for the way the parents feel.
"As a teacher, I really do understand value of in-class learning and what you build in bringing kids to the school," Supervisor Brad Wagenknecht said
Supervisor Belia Ramos said she is a mother of school-aged children. She understands the struggle with emotional and educational issues associated with not sending children to school.
"We're people too," Ramos said. "We're going through every single experience you are as well."
That said, supervisors supported Relucio in a situation they see as being complicated.
"She is Napa County's doctor," Pedroza said.
During another part of the Board of Supervisors meeting, Relucio gave the statistics for COVID-19 breakouts in nine local congregate living facilities.
The county's three farmworker centers have had a total of 68 cases among residents and nine among staff. The Department of Corrections has had four cases, two among staff and two among inmates, with Relucio saying the county is about to close the books on that outbreak.
Four skilled nursing facilities have had a total of 46 cases among residents, with 41 cases happening at a single facility. The facilities have a total of 46 staff cases. The county's winter shelter has had two cases among residents.
Watch Now: Napa County coronavirus testing site volunteers discuss their work
Get local news delivered to your inbox!
Subscribe to our Daily Headlines newsletter.