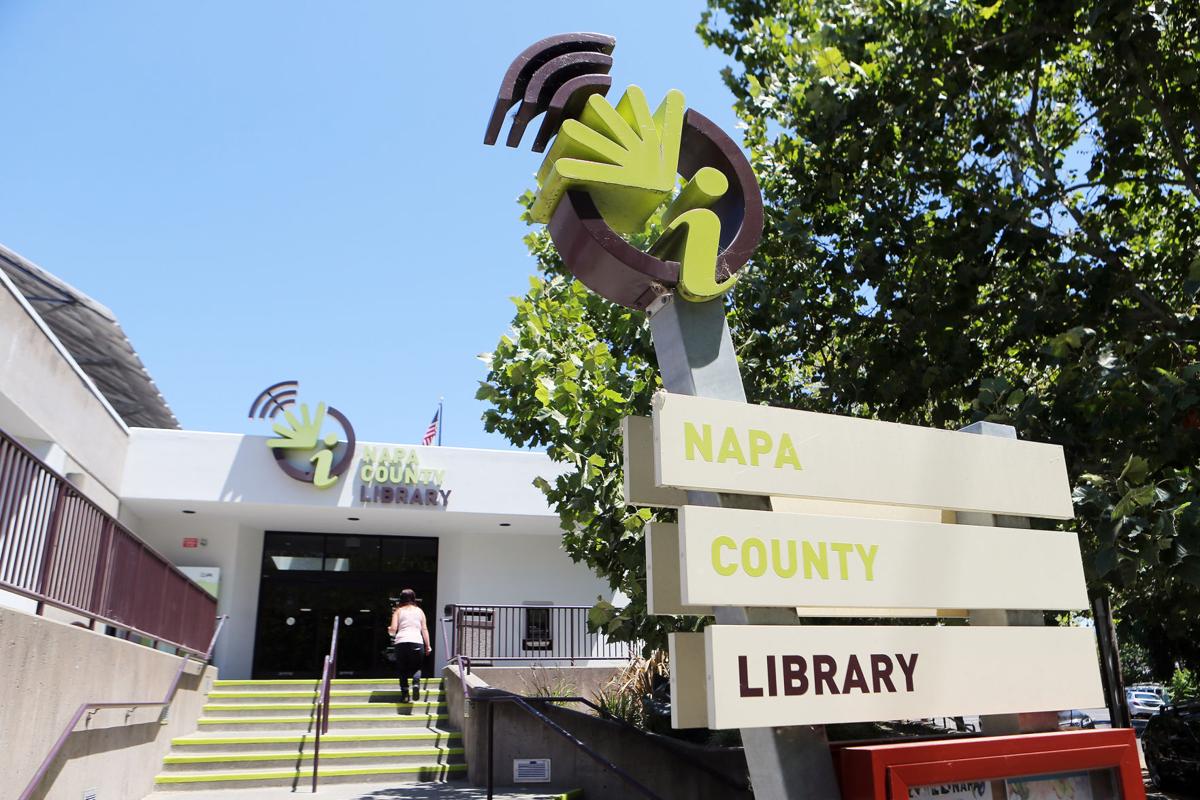 People with overdue Napa County Library books and other materials don't have to worry about paying fines, not during the COVID-19 crisis or beyond.
Of course, charging a fine of 25 cents per day while people are under a shelter-at-home order wouldn't be fair. County libraries are closed—at least physically, though not online- and aren't accepting returned materials.
But the county Board of Supervisors on Tuesday went further then waiving fines during the COVID-19 emergency. It eliminated late fines forever, barring a future change in policy. An exception is items belonging to other libraries, such as those lent under the inter-library system.
"This is the national trend," county Library Director Anthony Halstead said.
Late fines are associated with libraries as much as a librarian's "Ssshhhh." Halstead said libraries thought of fines as the stick to get materials returned.
But a county report said collecting fines is "a time-consuming venture that does not result in an increased return of materials." Rather, charging fines "disenfranchises residents and discourages use."
Napans didn't have to worry about challenging the Guinness World Records-listed fine of $345.14 paid to an Illinois library for a book 47 years overdue. Napa County Library had a cap of $10 for items.
Still, library officials considered that cap a barrier. A county report said 2,500 Napa County Library patrons cannot check out materials because they owe the library more than $10, but have no lost items.
The American Library Association in January 2019 passed a resolution calling late fees a form of social inequality. Fines are an economic barrier to information access, the group said.
Among the library systems that have eliminated late fines are Los Angeles, San Diego and Chicago.
But jettisoning overdue fines doesn't mean Napa County Library is inviting patrons to hold onto items forever. People with overdue materials are keeping others from using them.
"Please bring stuff back on time," Halstead said.
Regular items can be checked out for three weeks with two three-week automatic renewals. "Hot picks" can be checked out for three weeks only.
Items not returned 28 days after the due date cross the line from being classified as overdue to lost. Then the library turns to a third-party contractor to try to recover its materials.
Eliminating overdue fines also means eliminating a revenue stream for the library system. Napa County Library in 2019 received $22,000 from fines.
"I've never wanted to view fines as a revenue," Halstead said.
People can't visit Napa County's libraries or check out physical items at the moment because of COVID-19 shelter-at-home orders. But they can visit the library website for such things as e-books, digital magazines and streaming movies.
They can also ask questions to library officials by phone or by web chat. Hours are 10 a.m. to 6 p.m. Monday through Saturday and 1 p.m. to 5 p.m. Sunday.
Napa County Library operates the Napa Main Library, American Canyon Library, Calistoga Library and Yountville Library.