CALISTOGA — They're efficient, economical and a natural way to tame the environment against future wildfires.  
They're also pretty darned cute.
Inspired by a holistic approach to land management, and motivated to do something to prevent a future "cycle of evacuations from wildfires," Calistoga's Charlotte Williams has entered the scrub-eating goat business.
"On either side of Napa Valley there's an overload of brush caused by too many plants vying for precious groundwater. Human labor to remove the scrub is expensive, and controlled burns can be dangerous in the shorter and shorter wet periods, and also put more carbon into the air," Williams said.
Whether on the drier chaparral side or the wetter conifers forests, the overgrowth of scrub brush is the perfect fuel for fire. That brush, however, is also the perfect grazing ground for goats who love to eat the stuff.
Some may know Williams as president of Napa Vision 2050, and her longtime volunteer work organizing the local Catholic Charities food bank. After the increasing number and intensity of wildfires in the area, her attention turned towards a solution.
"I feel just absolutely compelled to do something. I can't stand the thought that we're just going to evacuate one more year," she said. "I thought, we have to get those animals out there grazing the scrub down."
First day on the job
Williams is operating the business on her own, and only recently purchased the goats and equipment with help from a GoFundMe campaign, Charlotte's Goats vs Fire. William's also secured a personal loan for the venture, but not without first confusing the bank officers about what the business entails, and what it's called, goats@sonic.net.
Williams is learning to manage the goats starting with smaller acreages, and has been practicing setting up portable electric fencing.
The first stop was a property on Soda Canyon Road, an area hit hard by the Atlas Fire in 2017. The herd of 22 goats, kids and their moms, were raised in a paddock. They were let loose on a quarter-acre and immediately got to work.
A six-hour video of sheep grazing at Shafer Vineyards offers a touch of peace amid COVID-19 shutdowns.
"They know just what to do," Williams said. "I'm going to be learning to manage the goats with larger and larger pieces of property. And when the herd gets large enough I'm going to have to have well-trained agriculture dogs to keep the goats safe."
Goats are happy eating fresh or dead scrub, including poison oak. After a few days mowing back and forth, the goats will be moved to an adjacent area.
Williams said she's already gotten responses from more local landowners interested in hiring the goats, thanks in part to Matchgraze.com. The website is a national program, a collaboration between the University of South Dakota and UC Davis that matches landowners with grazers.
"Maybe there's money exchanged, maybe there isn't, it's just worked out between both parties," she said. "It turns out there all these organizations devoted to regenerative agriculture. Who knew? I'm being introduced to this whole new world."
Stopping the fire
Numerous documentaries and YouTube videos show wildfires stopping right at the grazing line. "It really works and it's almost just like nature," Williams said.
As great as that sounds, however, you can't just take some goats and let them loose on your nicely landscaped property, however, because the goats will eat everything.
"It takes intelligently managing the herds," Williams said.
Keys to the success of the venture will be moving the right number of goats through an area at the right pace for the type of vegetation available, before moving them on.
Another plus is that they also leave manure to help fertilize the soil.
Williams' goats are San Clemente goats, which is another whole story. They look like little antelopes and are more manageable than larger-sized goats.
Williams did her research "and what really struck my fancy were these San Clemente Island goats which were being eradicated by the U.S. Navy back in the 1970s and 80s." Some were rescued before they were all gone.
Regenerative agriculture
Grazing animals naturally roam the landscape towards more food and water, eating through the landscape, whether it's grasslands, forest, or scrubland. They are also prodded to keep on the move by predators.
"It's a cycle. They keep moving each other back and forth across the landscape. That's how nature works," Williams said. "If we're looking at this in a holistic way, we're talking about the air, the climate as well."
The seed for the goat business was planted back in 2015 when Williams heard about the concept of regenerative agriculture. "That's really what nature does when left by itself," she said. Williams educated herself on regenerative agriculture by reading, watching videos, and talking to experts, in particular with the Savory Institute. The institute, which began in Zimbabwe, is based on holistic land and animal management. It is now headquartered in Colorado.
An offshoot, The Jefferson Hub, is a learning institute in California, and Williams has met with the couple who run it.
Williams is also hoping that others will be inspired to create similar ventures.
"By deep cleaning brush, the goats might need to be moved to an area multiple times a year, year after year, until the landscape is at a manageable level, and safe," she said.
Images as the Glass Fire raced across Napa Valley
California Wildfires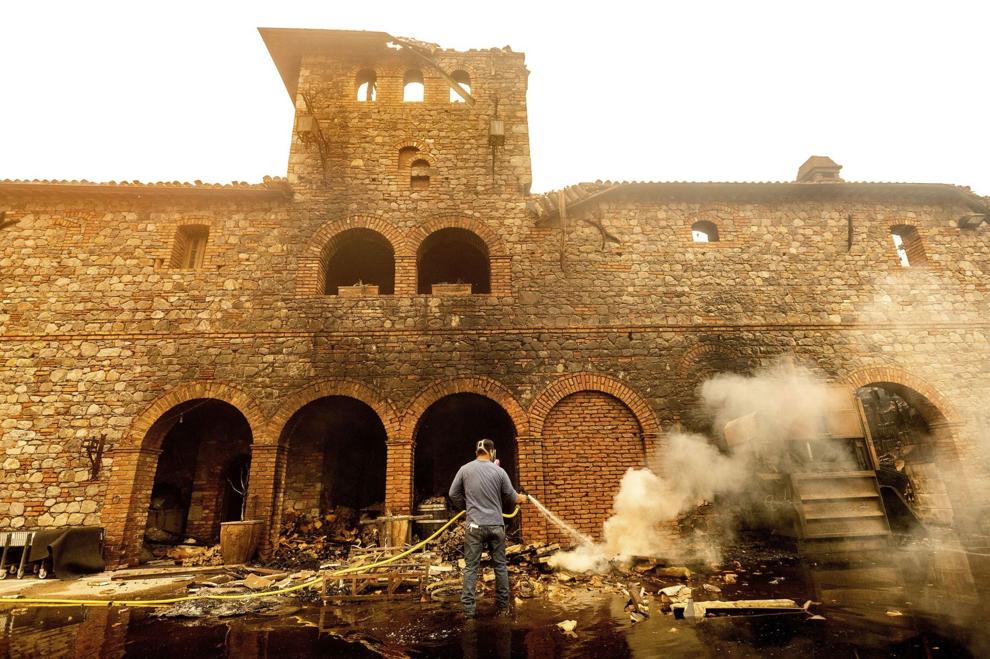 California Wildfires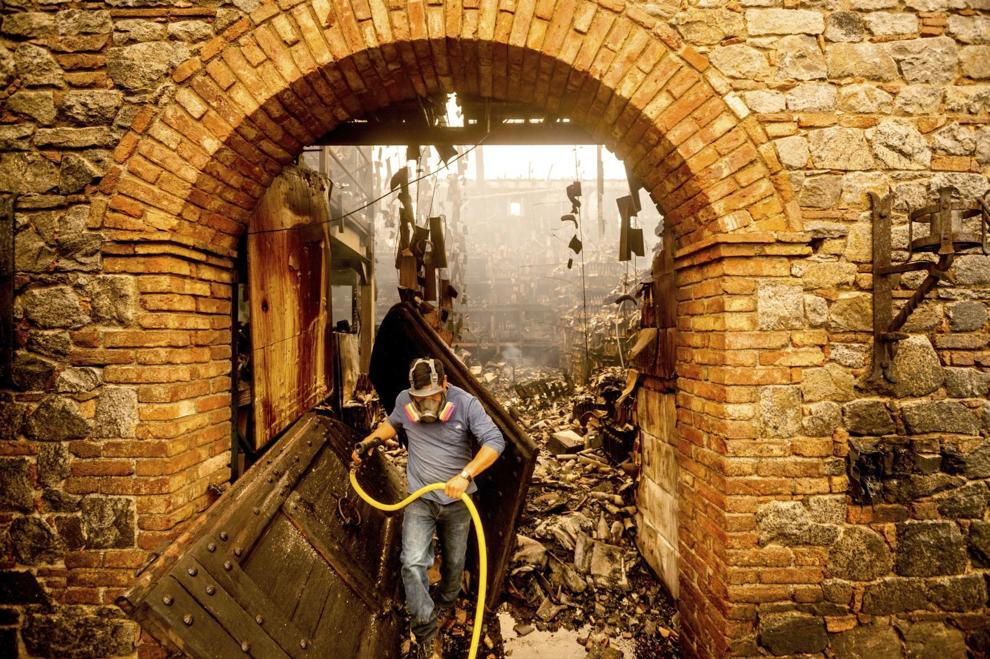 California Wildfires
California Wildfires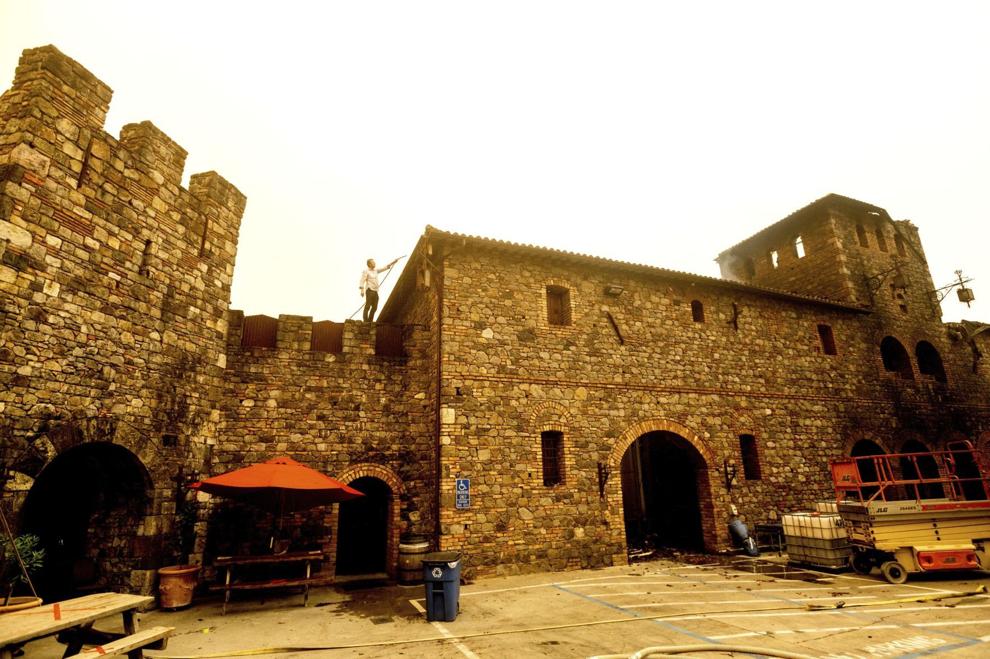 California Wildfires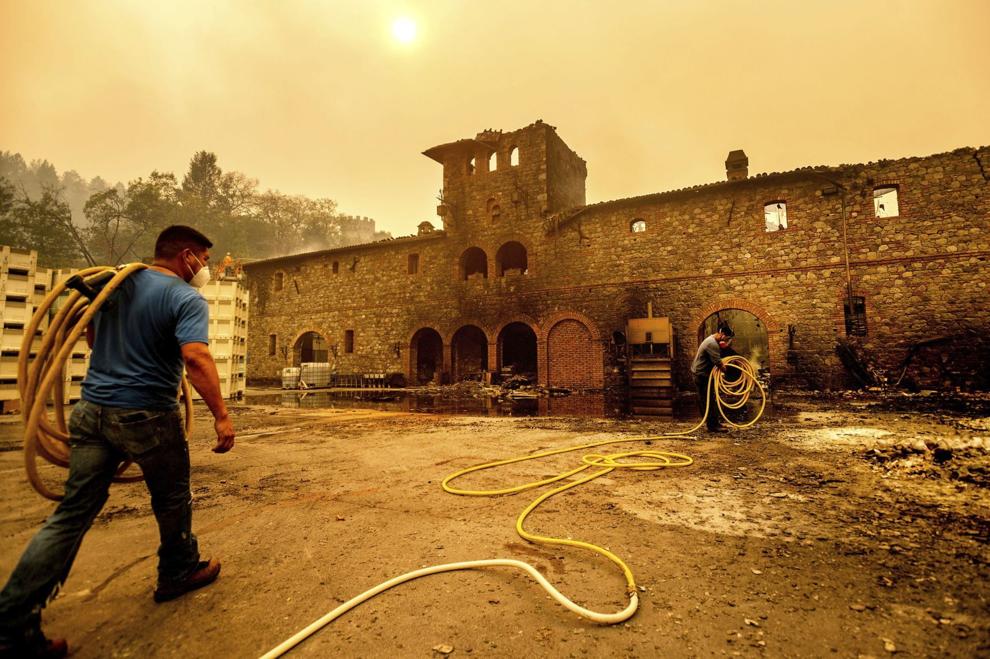 California Wildfires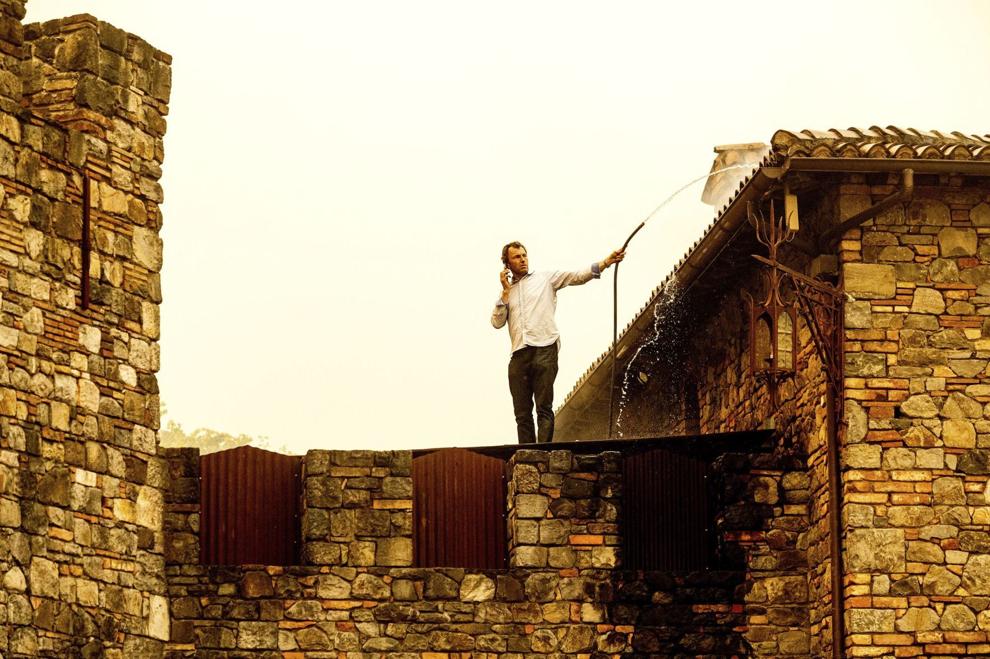 California Wildfires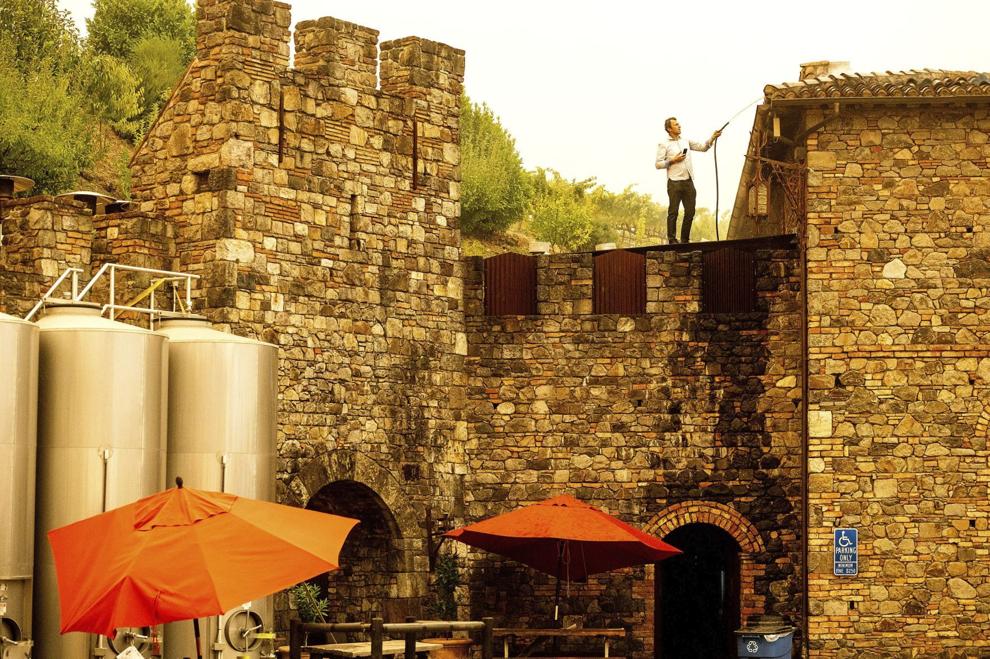 California Wildfires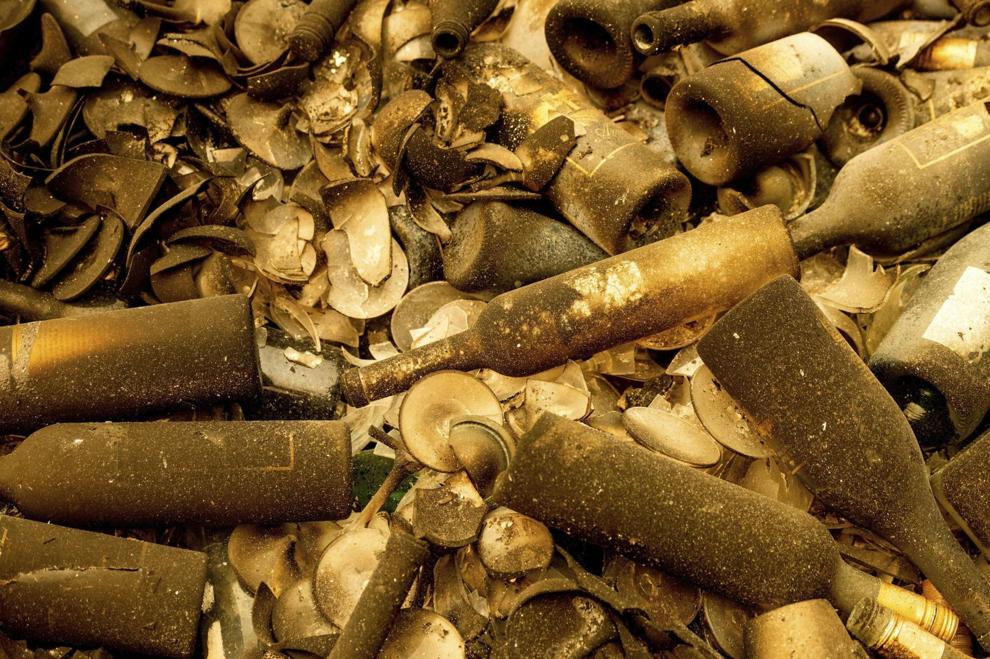 California Wildfires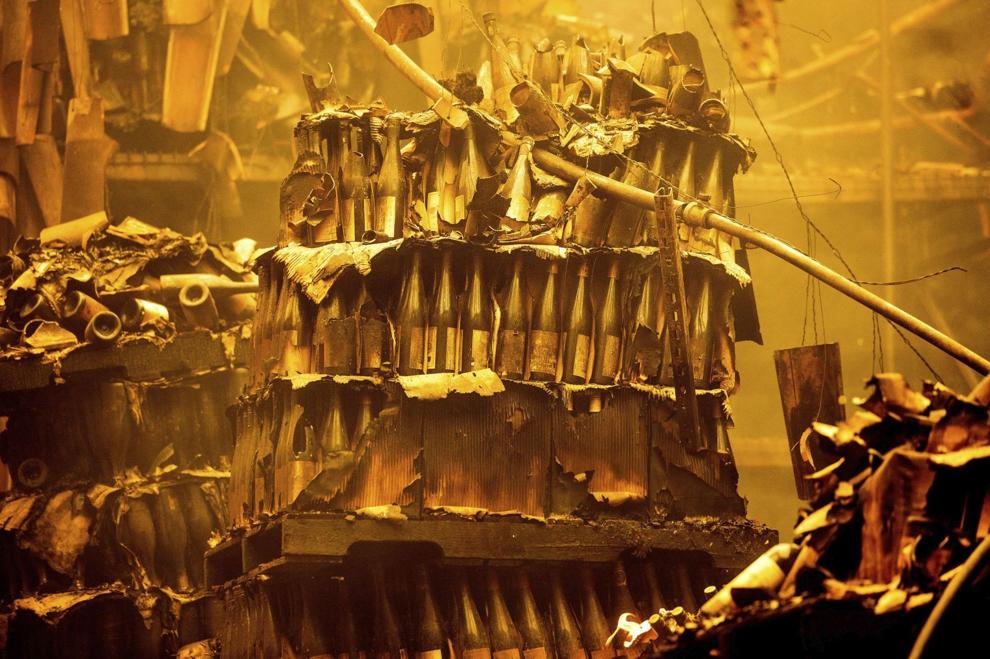 California Wildfires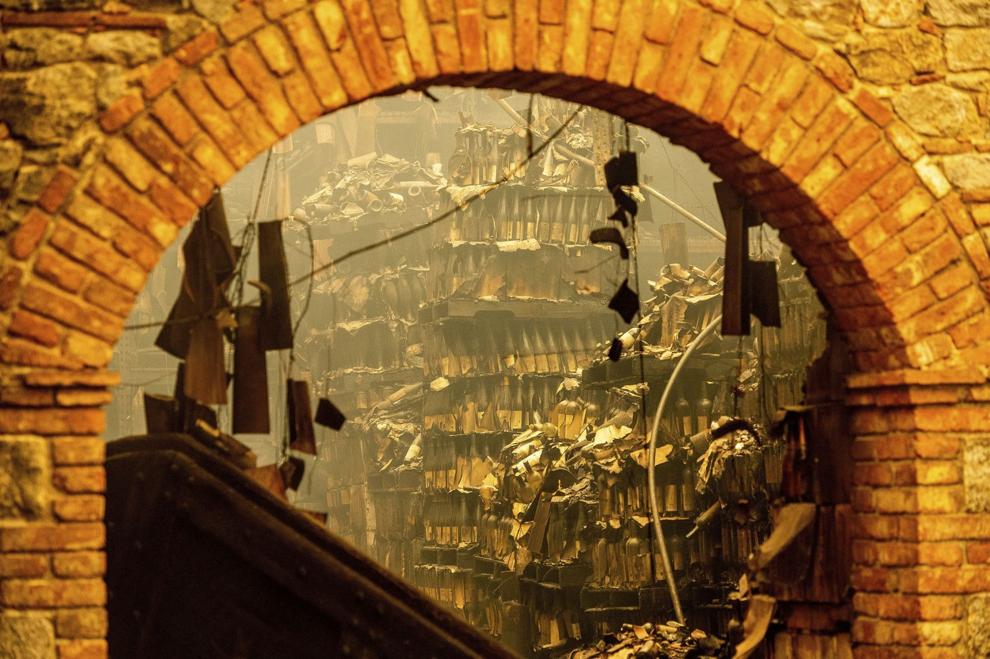 California Wildfires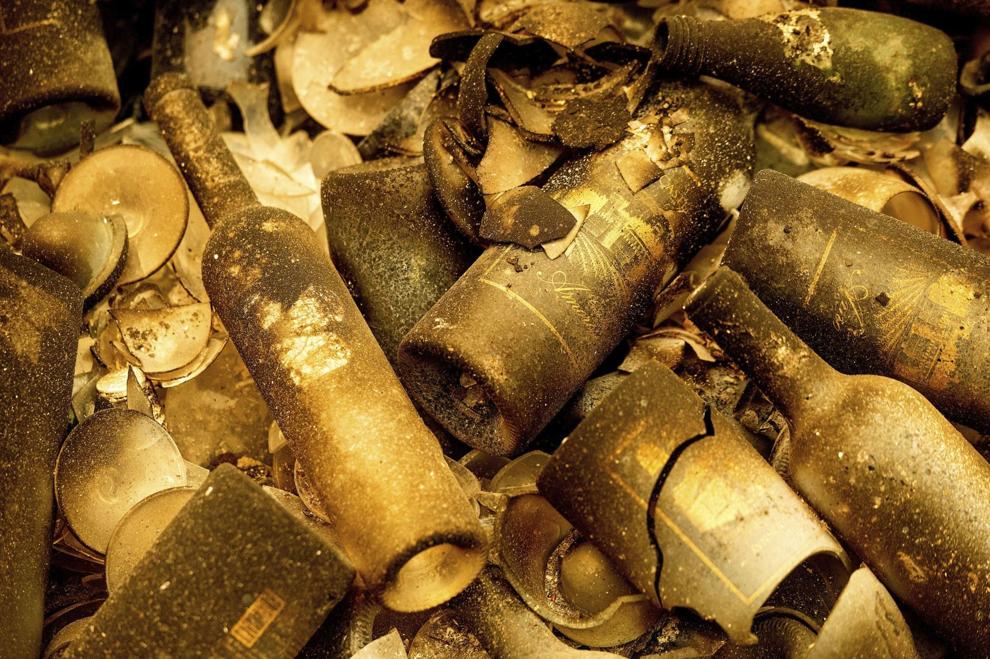 California Wildfires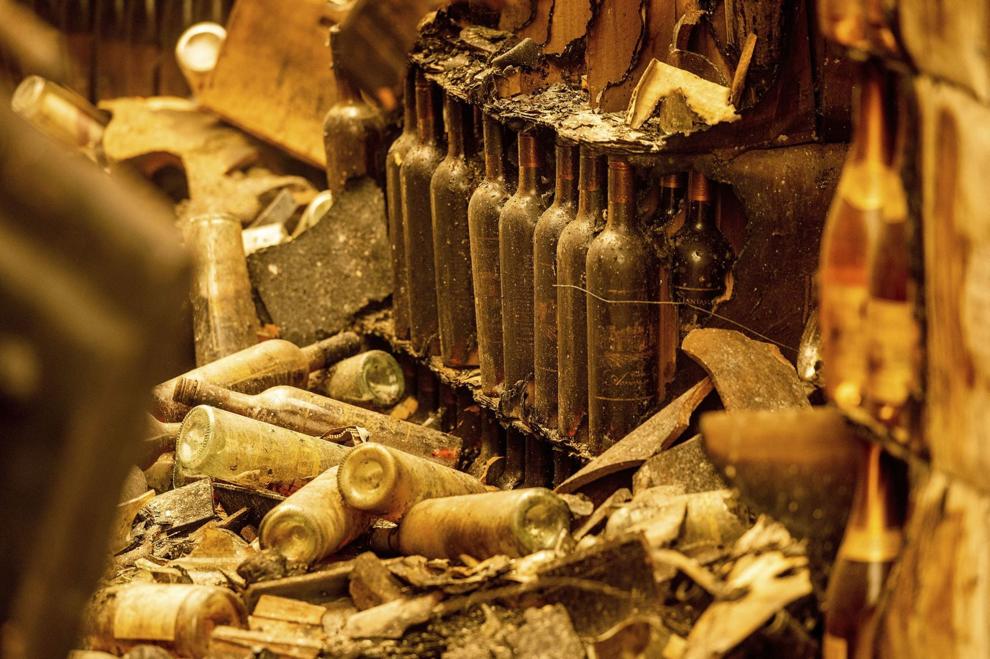 California Wildfires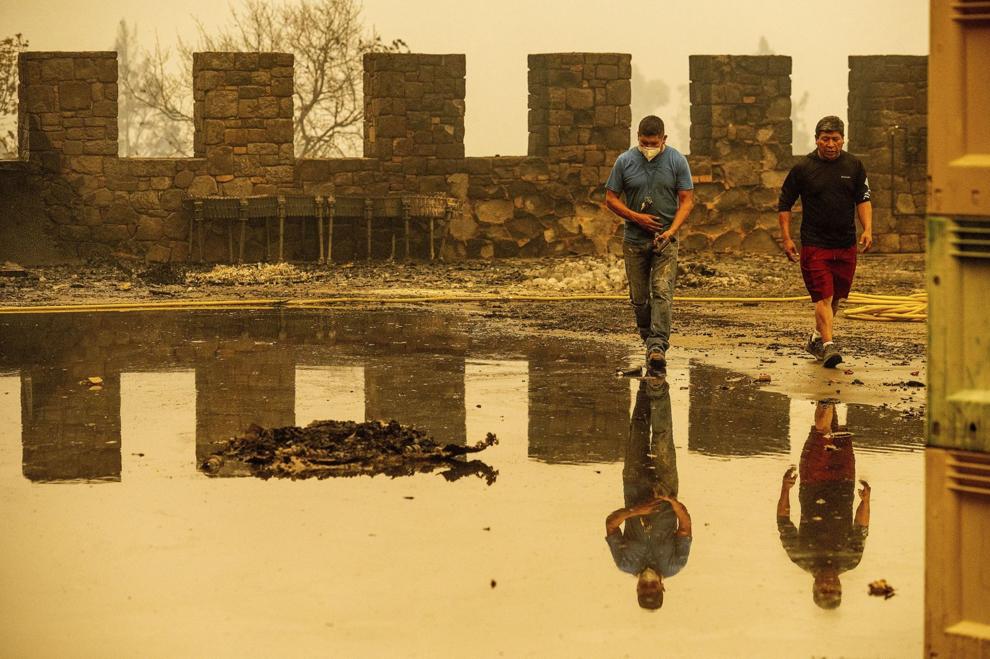 California Wildfires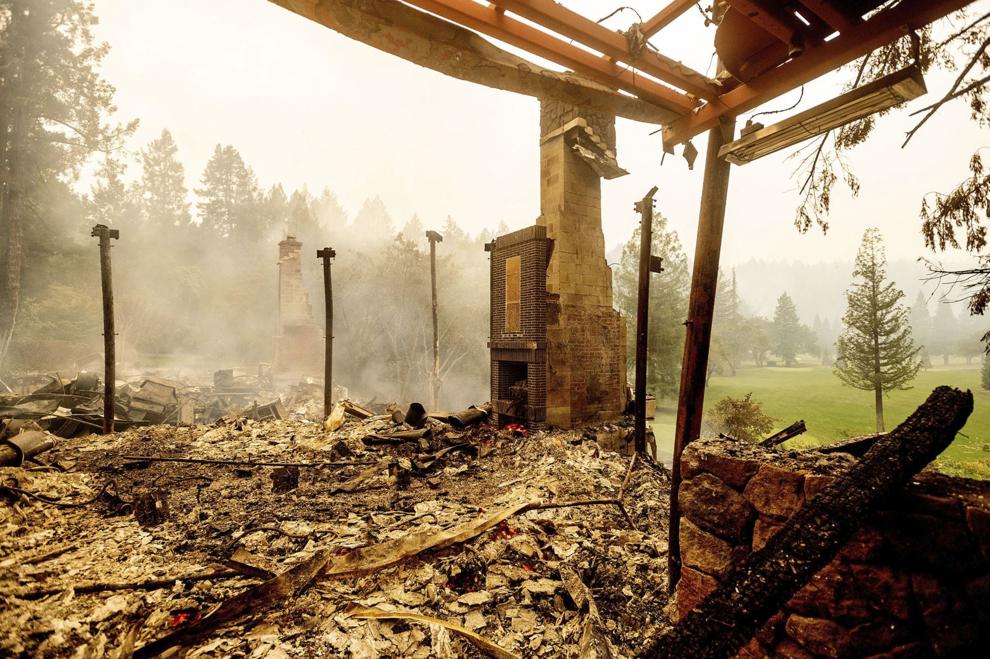 California Wildfires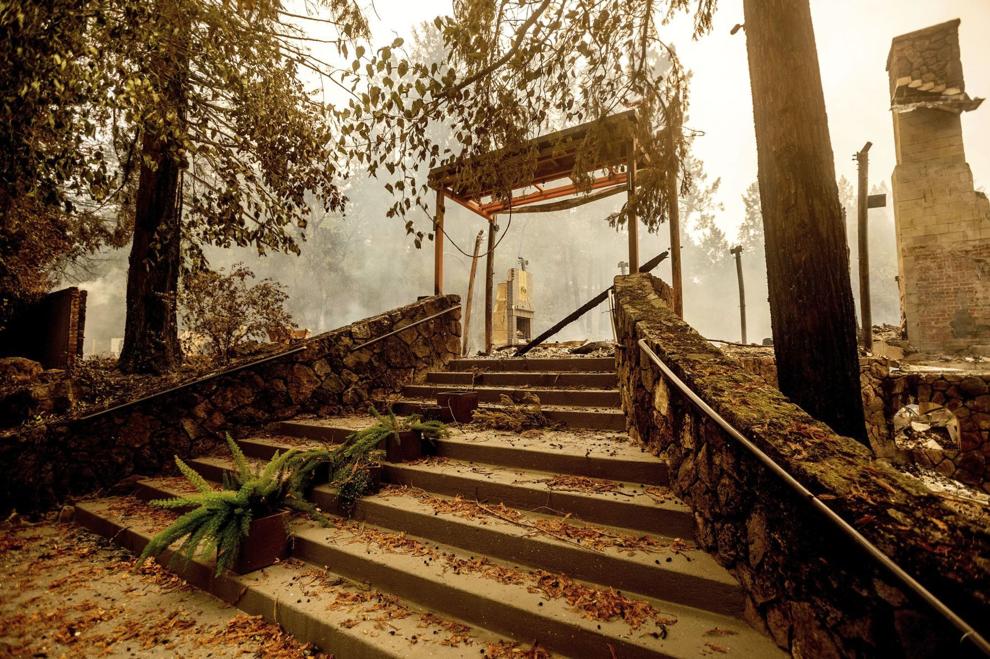 California Wildfires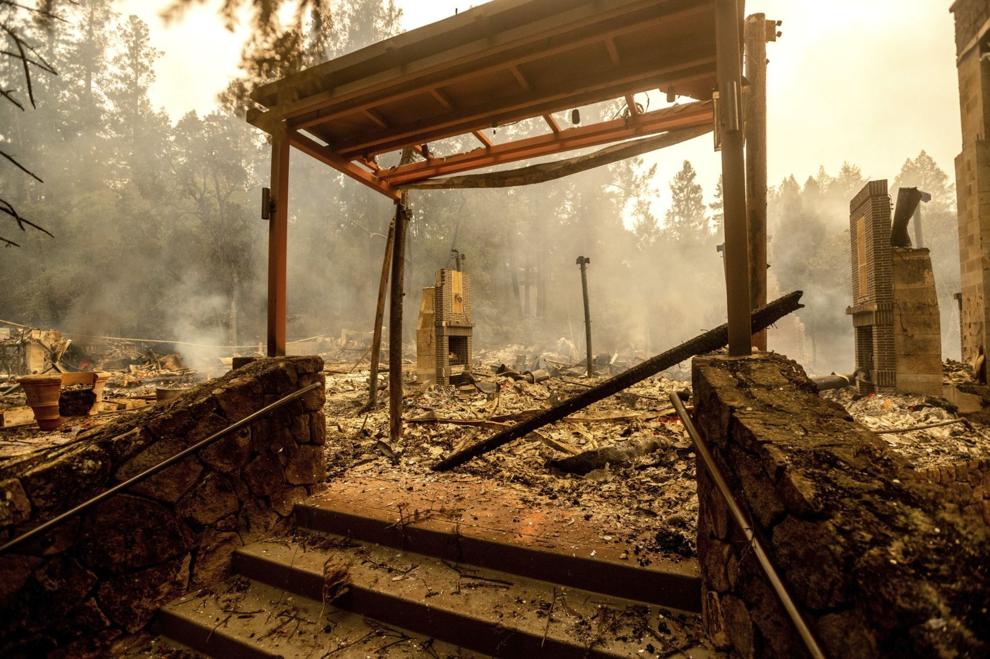 California Wildfires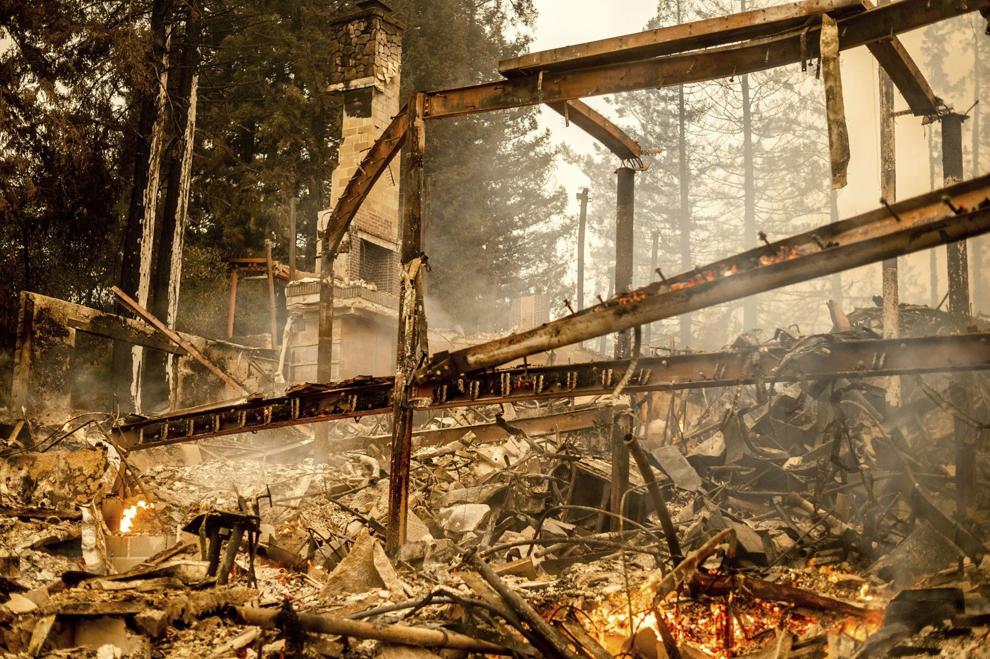 California Wildfires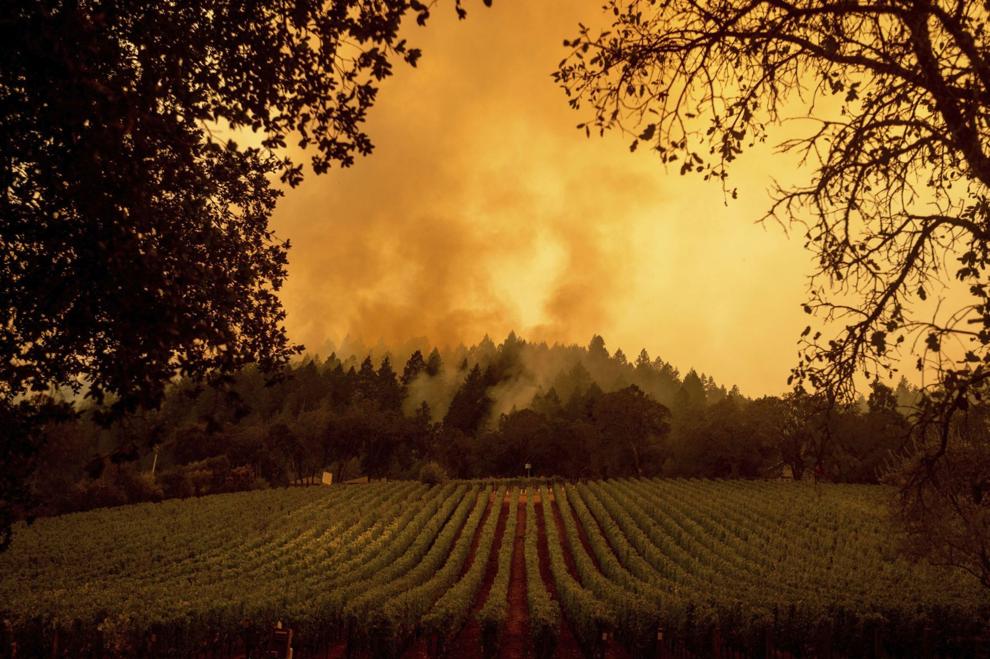 California Wildfires