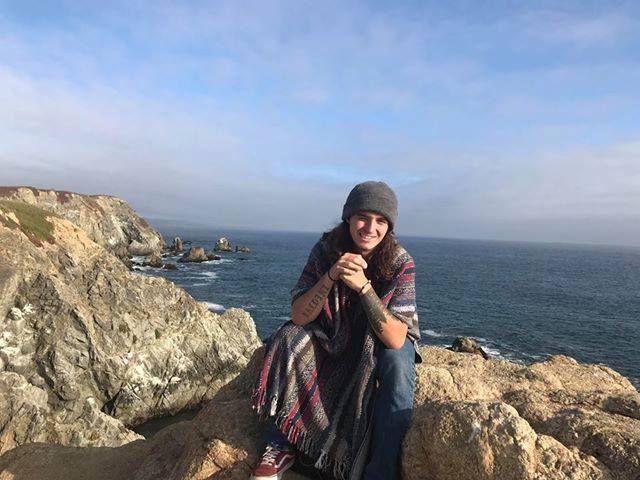 It seemed like Giancarlo Baldini had much to look forward to.
The 19-year-old had a steady job in Marin County and an apartment in Petaluma he shared with his girlfriend. He had family in Napa and elsewhere that he loved. Christmas and the New Year were right around the corner.
But Baldini never made it to 2019.
On Dec. 16 first responders found him dead in his apartment. The cause is believed to be a heroin drug overdose.
It wasn't supposed to be this way, said his mother, Amanda Krueger of Napa.
"He had everything going for him," she said.
Her oldest son, who grew up in Napa, had been actively recovering from a heroin addiction for more than a year. With his parents and family's help and support, he'd completed rehab and a long stay in a sober living home.
However, on the night of Dec. 16, that all came to a horrible end.
"The whole world looks different now," Krueger said.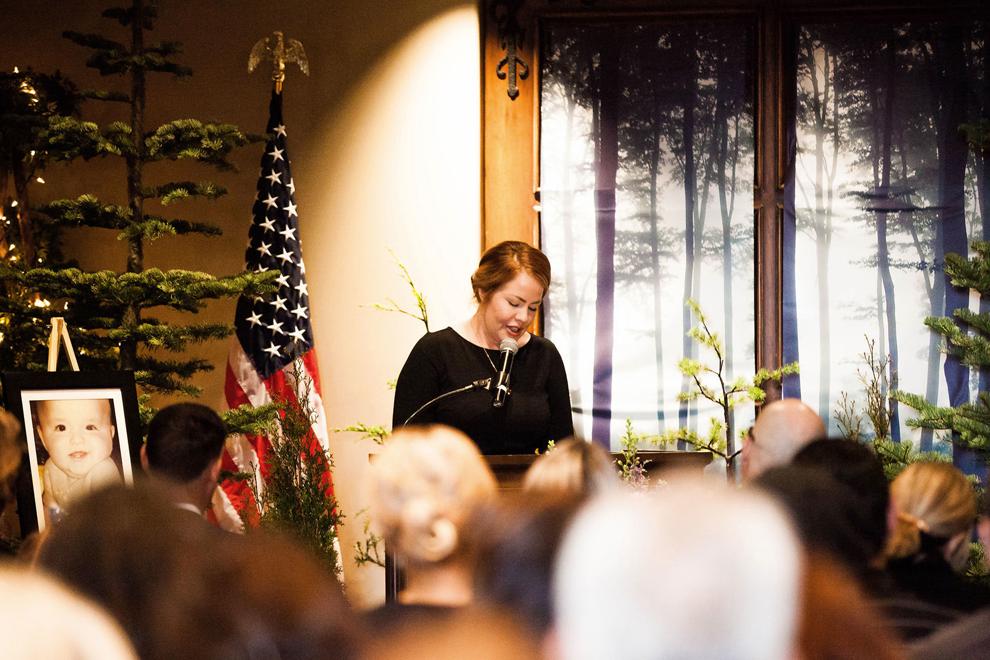 Even as she grieves, Krueger said she's already determined to help educate others about the dangers of heroin and opioid abuse.
"I want to honor my baby," she said. "Heroin hasn't heard the end of me."
Giancarlo was one of the last kids you'd expect to become addicted to heroin.
"He didn't grow up in some tumultuous home," Krueger said. "He had a normal life," she said, recalling camping trips, watching movies and normal school activities. She kept a close eye on her son, Krueger said.
When he was a teenager, the Kruegers moved from Napa to Oregon.
The family has zero tolerance toward drug use, said Krueger. So when her son was caught with marijuana, there were consequences, she said. She also started drug testing him.
Krueger and her husband Brian later moved back to Napa. Eventually Giancarlo also returned to Napa. He wanted to be closer to his younger brother, who is in elementary school, said Amanda.
When Brian Krueger, his stepfather, found heroin drug paraphernalia in Giancarlo's room at their Napa home, Amanda Krueger said they were shocked.
"I was in utter disbelief," she said. "He was never in any trouble. He was never late for his 11:30 curfew."
Yes, her son had isolated himself a bit, "but we thought it was because he had just moved back" to Napa, she said.
After confronting Giancarlo, then age 17, mother and son cried.
"He was sobbing. I hugged him and I said, 'Giancarlo, I don't understand. You're doing heroin? I can't even wrap my mind around it.'"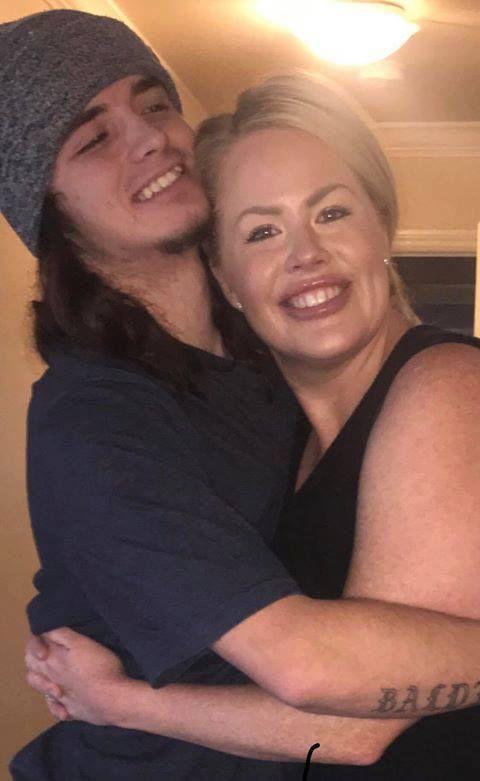 Did something bad happen that would make him want to turn to drugs? she asked.
"He said, 'No, I just liked getting high and I pushed it too far.'"
"He hugged me and said he was so sorry and wanted help," she said.
Two days later, Giancarlo entered a 45-day inpatient rehab program located in Petaluma. He'd only been using heroin for five months, said Krueger.
The family managed to come up with the money to cover the $45,000 cost.
After that, Giancarlo chose to transition to a sober living facility in Marin County. He got a job at a local grocery store. He learned to surf. He was in intensive outpatient treatment in San Rafael.
Giancarlo relapsed at least once. But, "He was doing so good," Krueger said.
He'd been clean and sober for 10 months. He'd moved into an apartment in Petaluma with his girlfriend Lucy.
"They were just so in love," said his mother.
"I feel really ripped off" that her son died so young, she said. The one bright spot is that "I can say I saw him fall in love. He had a lot of joy in the last 10 months of this life," she said tearfully.
On Jan. 7 the family hosted a funeral at Tulocay Cemetery in Napa for their beloved Giancarlo. A large crowd gathered to memorialize the youth.
"We were blessed to have such a beautiful son," said his father, Dan Baldini, at the funeral service.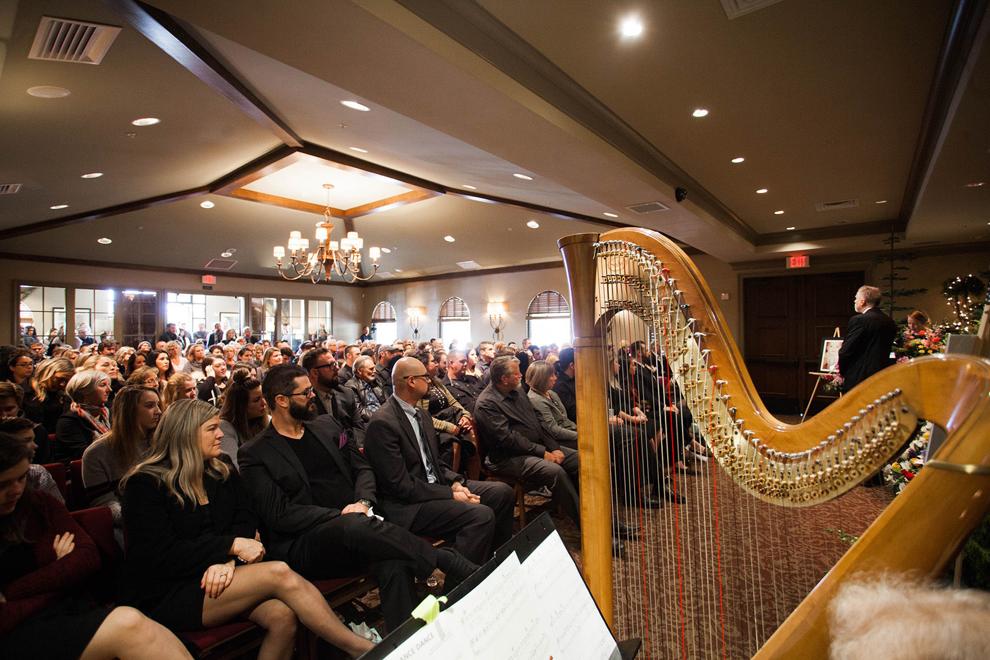 Giancarlo made being a father easy, Baldini said. "He was such a sweet kid," he said. "He genuinely cared about people."
"It's important his death was not in vain," said Baldini. "It's an opportunity to change the trajectory of my life and try to be the kind of person he'd be."
Allyssa Baldini, one of Giancarlo's cousins, described him as full of love and open to all ideologies. "He was such a special young man," she said. "I can't believe he's gone."
At the funeral service, a table was decorated with photos of Giancarlo, a wooden pyramid, incense, a Buddha figure, a feather, the hat from his sober living home that he wore every day, small trees and a lock of his hair in a box.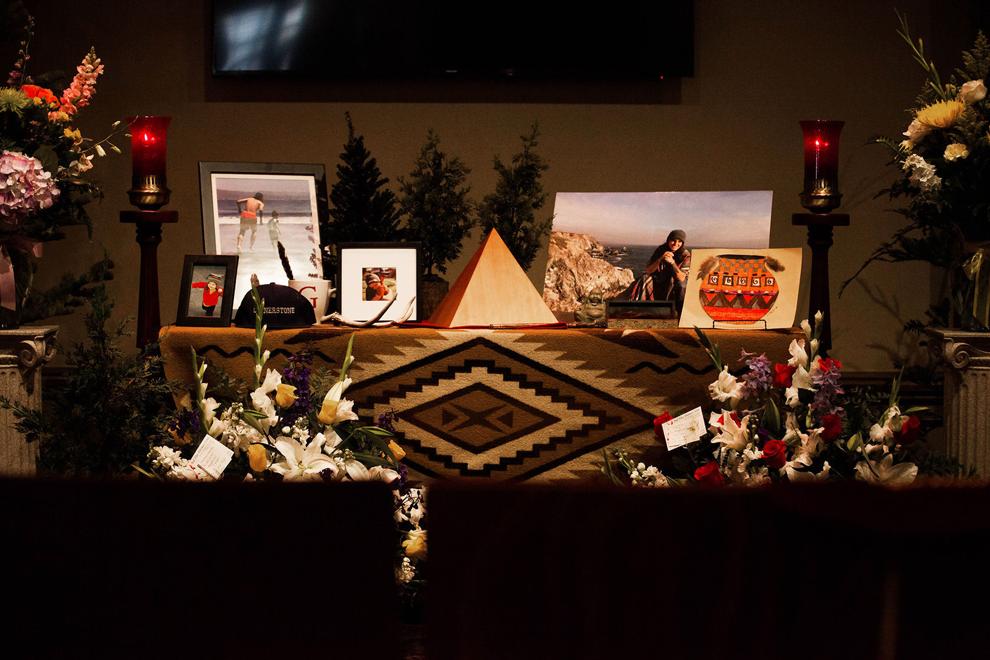 Zeke Penn of Ashland, Oregon drove to the funeral with two friends who had attended high school with Giancarlo.
Penn said Giancarlo helped motivate him to complete his GED.
"He was the last one I'd expect to die" from an overdose, said Penn. But, "You never know what people are really going through."
"He touched people," said Krueger.
Krueger said she wanted her son's story to be more than just about his addiction.
"We all deserve to celebrate the years before those terrible five months set in," she said.
Giancarlo was "a sensitive soul with a yearning to understand the world," said Krueger. "He always marched to the beat of his own drum."
He was a nature lover, who was into surfing, camping, hiking at Mount Tamalpais and going to Stinson beach. He had meticulously planned a trip to travel the Pacific Crest Trail, down to the gear list and costs.
He also liked to talk about politics, conspiracy theories and other deep thoughts.
Yes, the mother and son had their ups and downs, but Krueger said they spoke by phone multiple times each day. Giancarlo talked with his little brother every day after school.
Christmas was terrible, Krueger admitted.
Giancarlo's stocking had already been hung, his presents were under the tree and special Santa flannel sheets on his bed. Giancarlo's brother talked about his older brother becoming an angel.
Krueger said for a while she continued to send text messages to her son even after he passed away.
"You think maybe there's a way" Giancarlo would get the messages, she said, crying softly.
On some days she feels a little stronger, but on others, she can't get out of bed. She's been in contact with doctors and grief counselors.
Krueger said she wants to end the stigma of drug addiction. The sense of shame only makes it harder for people and families to find help, she said.
She wants more education and more resources dedicated to drug abuse and prevention. She hopes to make presentations to local schools.
"It's an uncomfortable story," Krueger said. "Heroin is an uncomfortable word. But it has to be talked about."
After researching the opioid epidemic, Krueger said emphatically that drugs are too readily available, especially online, she said.
If Giancarlo hadn't been able to buy heroin so easily, "maybe he could have gotten through the night," she said.
Other users, including adult addicts, supplied her son with heroin, she said.
"These are desperate adults preying on our children," she said. "How can I protect them? How can I make a difference?"
"I do not have the solution," she said. "But it's important to me to be part of finding a solution."