Two Napa County women have been appointed superior court judges, filling the seats that Judge Francisca P. Tisher and Judge Michael Williams left behind this year, Gov. Jerry Brown's Office announced Friday morning.
Victoria D. Wood, 44, of Napa will be filling Williams' position and Cynthia P. Smith, 56, of St. Helena will be filling Tisher's position.
"I love serving on the bench," Wood said Friday. "I've been fortunate enough to be able to serve on the bench in lesser capacities for quite a while."
Wood, a former research attorney at the Napa County courts, was sworn in as commissioner at the Napa County Superior Court in 2013.
As a research attorney, Wood said she enjoyed dissecting the law and trying to arrive at the right answer. As commissioner, she has been exposed to the "human side" of the law and been able to help people in a more direct way.
She is looking forward to helping even more people by serving as a judge, she said.
Wood has previously worked as an attorney at Hanna, Brophy, MacLean, McAleer and Jensen LLP; the First District Court of Appeal; and as an associate at Harbinson, Carlson and Tune.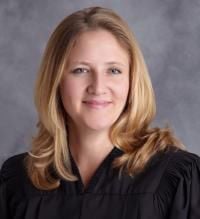 Wood earned a Juris Doctor degree from the University of California, Davis School of Law and a Bachelor of Science degree from Pacific Union College.
Smith, who has been a partner at Coombs and Dunlap LLP since 2008, said she was "very excited and I'm very honored" by her appointment. "I can't imagine a more rewarding career."
Smith said she wanted to become a judge as a way to marry her professional career with her commitment to community.
"I applied because I wanted to give back to my community," Smith said. One of the things she likes most about practicing law is helping clients resolve complex, emotionally charged problems, which, she says, is at the heart of being a judge.
Previously, Smith was a shareholder at Clement, Fitzpatrick and Kenworthy, an associate and later a partner at Stein and Smith, and an associate at Herdell and Yost LLP.
Although she will miss her clients, Smith said that they will be in good hands with the attorneys at Coombs and Dunlap.

Smith earned a Juris Doctor degree from the University of California, Davis School of Law and a Bachelor of Arts degree from Stanford University.
"I think both of them will make excellent additions to our court," Napa County Superior Court Presiding Judge Mark Boessenecker said Friday. The court is grateful how quickly the governor's office came to a decision – sometimes seats are left unfilled for more than a year, he said.
"It's very good timing because generally we change assignments at the first of the year," he said.
Wood will be sworn in as a judge in a matter of days, but because she needs to tie things up at Coombs and Dunlap, Smith may be sworn in at a later date.
Smith and Wood are among 33 superior court judges recently appoint by Gov. Brown.