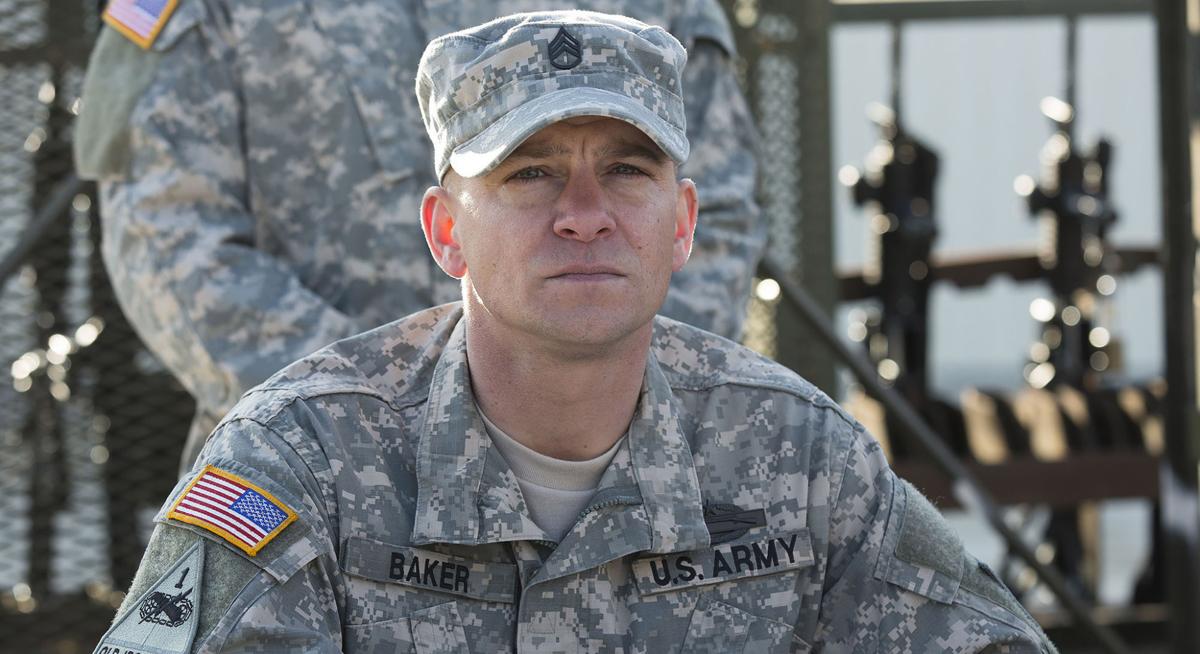 Adam Schumann didn't join the U.S. Army because he wanted to be thanked. It was something he'd always wanted to do, it was in his family and, when 9/11 happened, he knew it was time.
He was only 20 years old then. Over the next few years, he would serve three tours in Iraq. After the first tour, he was still optimistic, he said, despite his trouble sleeping.
"I still felt pretty good," he said. He was good at his job – he was going to make a career out of it. But by that third tour, Schumann, by then a staff sergeant, said that he felt worn down. There was no obvious enemy to fight yet more and more guys, his "brothers," were dying.
Soldiers woke up each morning just to spend the day driving through a mine field, hoping not to be blown up, he said. "(You're) basically just waiting to die … you don't really feel like you're in control."
Schumann was like a "lucky horseshoe" to his brothers, though, so when he was flown home early on MedEvac, it was worse than just staying and fighting, he said. He had been thinking a lot about everything he was missing at home, but if, when he went home, something happened to one of the other soldiers, he would have felt responsible.
"I would say those years after I got back were worse than when I was in combat," he said Thursday.
When Schumann returned home to his wife and two children, things were different. He was different.
"It was like every day, something was different," and nothing felt right, he said. In addition to dealing with symptoms of Post-Traumatic Stress Disorder and transitioning back into civilian life, he still had to deal with normal, everyday stuff.
This period of Schumann's life – when he returns home after that third tour – is portrayed in the new movie "Thank You for Your Service," released in theaters last week. Although some things in the film have been fictionalized, Schumann calls the portrayal "accurate."
In the movie, audiences see Schumann, played by actor Miles Teller, a war "hero" coming home to his family a broken man. He doesn't talk to his wife, he imagines a gunman in the woods while out hunting, and he accidentally drops his infant son. He tries to stay strong for his family and for the other soldiers who have also come home – one struggling with his mental health while another is physically disabled – but struggles to get himself help.
Then, one day, he, just like the real life Adam Schumann, reaches out to The Pathway Home, the nonprofit program based in Yountville that helps veterans trying to recover from the psychological impacts of war. The movie doesn't show exactly what The Pathway Home does for Schumann, but its importance is felt by the audience even if they don't understand why.
Real-life Schumann didn't make it into The Pathway Home until nearly four years after he returned home to Kansas. Although he sought other treatment, during that time he lost the life he had known.
It was "really shitty," he said. "It f***ing sucked."
"The first time I watched [the movie], it was very gut wrenching," Schumann said. "But if it wasn't hard to watch, they wouldn't have done a very good job."
For 35-year-old Army veteran Justin Moore, "Thank You for Your Service" was a lot to take in.
Moore, a Pathway Home graduate, watched the movie during a special screening at the Century Napa Valley last week along with others who are affiliated with or contribute to the local program based on the grounds of the Veterans Home of California in Yountville.
"As a combat veteran, I could definitely relate," Moore said, noting that he was glad the movie was focused more on the effects of war on soldiers and less on combat. At times, he said, it was difficult to watch. He could feel himself tense up, his heart rate increase.
There were "a lot of white-knuckle moments for me," he said.
Moore, who now lives in Modesto, served in the Army between 2000 and 2006. He didn't get into The Pathway Home until 2010, almost a year before Schumann.
"It was … a transformative experience," he said. But it wasn't until he had hit rock bottom, handcuffed in the backseat of a police car, when he realized he needed the help.
"It took years to finally admit to myself there was something I needed to work on," Moore said. He was spiraling out of control, he said. If he didn't get help, he would end up dead or in jail.
"Everybody's story is different but (there are) a lot of similarities," he said.
Now a bearded full-time student and stay-at-home dad, Moore is still in recovery. But thanks to his encouraging wife and with the support of programs like Pathway, he said he can watch a movie like this without everything being a trigger.
The Pathway Home opened in 2008 as a live-in program aimed at helping combat veterans who served in Iraq and Afghanistan, then had to deal with psychological wounds upon their return to civilian life. The program temporarily shut down in 2015 after treating nearly 450 veterans.
The nonprofit now serves veterans who are transitioning back into civilian life by taking classes at Napa Valley College. The program provides the veterans with housing, transportation to and from classes as well as counseling and other services.
"It gives them the tools that they can begin to get their lives together," Kent Gardella, Vietnam veteran and Napa businessman.
"When you go through the things that these guys have gone through, life is not going to be normal without some type of treatment — you can't just come back and suck it up," Gardella said. "If we send young men to war, we ought to take care of them when they get back."
Now divorced and with no promising career prospects, Schumann says he still isn't "100 percent," but his children keep him going.
"Everything is good and happy now," he said, speaking of his kids.
Schumann said that he spends a lot of time fishing, hunting and looking for work.
He still misses the military every day, he said. "I'd still be in if I could."
His plan was to attend Warrant Officer Candidate School and become a helicopter pilot. Now, he'd settle for a job.
Where he lives now doesn't help with career prospects, he said, and neither does PTSD.
There are days where he is an "absolute mess" and can't go to work, he said. And that's something that most employers don't want to deal with. On top of that, he said, "It's embarrassing."
The last month has been a whirlwind for Schumann as he embarked on weeks of press tours with Teller in order to promote the film. Now he's getting back to his normal life, which on Thursday meant picking his children, ages 8 and 14, up from school.
They haven't seen the movie, and, if it's up to Schumann, they won't.
Although the movie did comparatively poorly at the box office its first weekend, taking in roughly $3 million, it garnered positive reviews and inspired Napa vintner Warren Winiarski to pledge $100,000 in matching funds to support The Pathway Home. That's on top of more than $350,000 he has donated to the nonprofit since 2010.
Schumann said that the movie based on a book of the same name to him acts as a benchmark.
"I can look back and see a measurement of success and how far I've come from that point 10 years ago," he said.
For audiences watching the movie, Schumann says it will give people a "window" into what a lot of veterans go through. He hopes it will start a discussion about mental health and make people think more about the price of war.