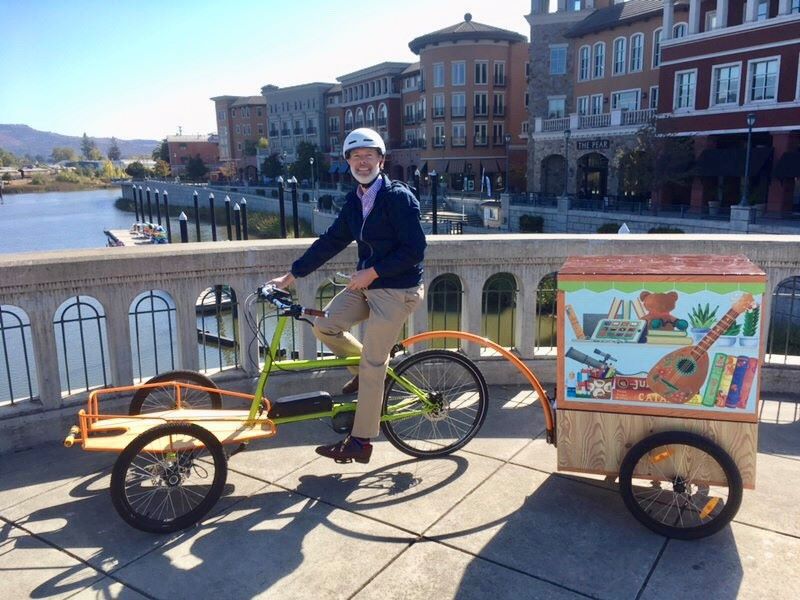 Anthony Halstead has been appointed Napa County's director of Library Services & Community Outreach, replacing Danis Kreimeier who retired in December.
Halstead has been with Napa County since May 2009, when he was hired as the Library's Support Services manager. He later became assistant director of Library Services and Community Outreach, his most recent position.
"I am pleased to announce that Anthony Halstead will be our new director of Library Services and Community Outreach," said Napa County Chief Executive Officer Minh Tran. "Anthony brings experience, knowledge and a wonderful attitude to his work. The County and our community will benefit from having him in charge of our libraries and our day-to-day engagement with the community we serve."
Halstead has participated in numerous library projects, including the remodel or development of all four library branch locations as well as implementation of new services and programs, both in-person and online.
Prior to joining Napa County, Halstead worked for the Fresno County Library, serving as the Metro Branch supervisor after being hired as the first World Languages Librarian. He also worked as a reference and adult services librarian in Lewisville, Texas
His private sector experience included working for five years at Baker & Taylor, a leading supplier of materials for public libraries, where he managed $25 million in accounts in Northern California, Northern Nevada, Washington and Oregon.