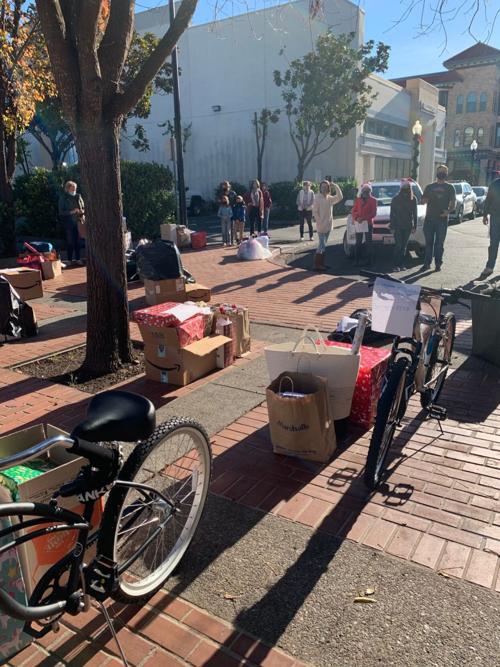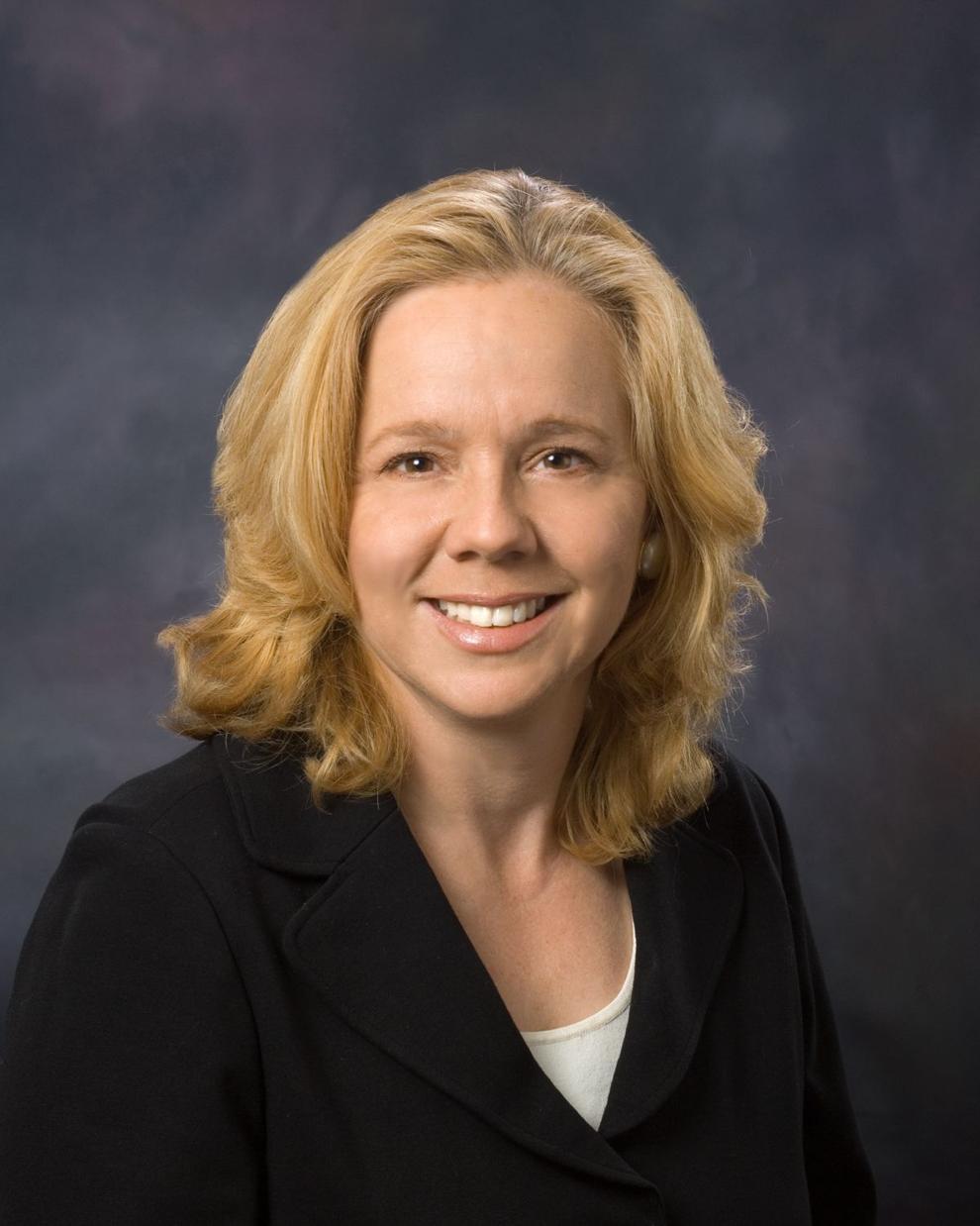 Janet Nottley directs Napa County's Child Support Services agency, but lately, her work has extended far beyond the office walls — and well beyond the normal tasks of establishing and enforcing child support orders for parents.
Over the nine months that the coronavirus pandemic has shuttered (and sometimes re-shuttered) local businesses and thrown numerous residents out of work, Nottley has found diverse ways to lend a hand to mothers, children, and others left vulnerable by the twin blows of a public health emergency and economic stress.
Rallying a team of helpers and donors ranging from other agencies to neighbors and friends, Nottley has guided the collection of clothing, toys, gift cards and at least one walker on behalf of hundreds of children, parents and seniors for the Christmas season. The donation drive is the latest off-hours effort by Nottley, whose work earlier in the pandemic included distributing packaged meals for women who were stretched between caring for their families and holding down essential jobs.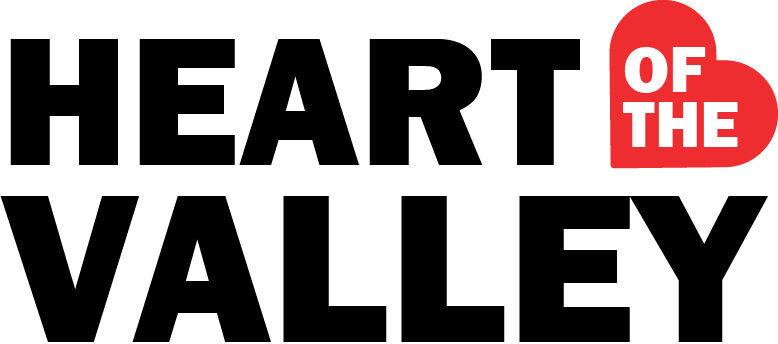 Years working in child support services, first in San Diego and then in Napa since 2008, made such volunteering seem a natural extension of her day job.
"I've always had a weakness for moms and kids, especially as I grew up poor with a single mom," she said during a recent interview. "The job I had helped connect me to a community that I could directly help."
Past partnerships between Child Support Services, Cal Fire and the California Highway Patrol had produced holiday toy drives for as many as 300 Napa County children at a time. With those partnerships lapsed, Nottley has turned to the Nextdoor social media platform to recruit neighbors and others willing to "adopt" a child, a senior or even an entire family by purchasing necessities or presents for them.
At first, intending to collect enough items for 40 to 50 children's presents, Nottley and others gradually broadened their search until the list included more than 325 recipients by mid-December. Donations have ranged from shoes, sweaters and jackets to gift certificates for food and gasoline, along with 250 gift bags for senior citizens that will contain face masks, candy and other items, she said.
By contacting service agencies like Abode Services (the operator of Napa County homeless support), Parents CAN, Meals on Wheels and the county District Attorney's Office victim advocacy program, Nottley said she was able to create a single master list of those needing support during the holiday season. One elderly person was gifted a replacement for a broken walker, two other people received sewing machines, and a family with four girls sharing a bedroom was given a king bed with a full set of linens.
Twenty-five people gathered Dec. 19 on Second Street in Napa to distribute gifts to children and families, according to Nottley. In all, more than 250 parents and children were given gifts ranging from jackets and shoes to bikes, skateboards, scooters and gymnastics lessons, and more than $5,000 in gift cards were distributed. Another 50 seniors were slated to receive gifts through Abode Services.
Nottley's off-hours work dates to well before COVID-19's arrival. For five years, she also has contacted Nextdoor acquaintances to garner donated furnishings — as well as transport them — for lower-income households moving into apartments, including five families who lost homes in this summer's North Bay wildfires.
"We have furnished at least 30 homes, from rugs on the floor to the beds — we go in and set up everything for them, put up bunk beds for the children," she said. "One family (with three children) we heard about moved into a place with nothing, so what we're doing now is to get the mother everything she needs."
In the earlier months of the pandemic, Nottley, knowing of the pressures facing those in fast-food, grocery and other low-wage jobs where working from home was impossible, again enlisted helpers to prepare and deliver meals to take the pressure off working women.
"I saw how exhausted they were trying to deal with children and work and home," she said of the program, which usually served households twice weekly. "… So we cooked fresh healthy meals designed for these families, and delivered them to those families hot, so the moms wouldn't have to shop and the kids could get healthy food. It gives them extra time to take care of their kids."
Nottley described her volunteering in recent months as "a second full-time job" that kept her occupied for as much as 16 hours a day during the Thanksgiving weekend and has turned a Child Support Services conference room into a temporary storehouse for donated supplies.
"My plan never was to have it become this big, but people kept saying on Nextdoor, 'I want to help, I want to help,' so it just got bigger and bigger," she said — adding that some 550 people may benefit from the gifts of more than 150 donors.
But the needy may not be the only ones to feel fulfilled, according to Nottley.
"It goes the other way, just as much," she said. "People have felt a huge need to give and to help. People have been very emotional; I have had people cry when they drop off stuff because they wanted to directly help so bad.
"So people aren't only giving, they're getting also. I always knew Napa was very generous, but this has really taught me how giving this community is."
WATCH NOW: HOW TO MAKE SURE YOU KEEP YOUR NEW YEAR'S RESOLUTIONS
HOWARD YUNE'S MOST MEMORABLE STORIES FROM 2020
Howard Yune's most memorable Napa Valley Register stories from 2020
For me, the most lasting memories of 2020 will inevitably revolve around the forces that overturned what we considered "normal" life until this year — the coronavirus pandemic, a historic season of wildfires, and anti-racism protests that played out in Napa as in numerous communities nationwide.
But as the year ends, I include as one of my five most memorable stories my account of Napa's Lighted Art of Festival back in January. It was a taste of fun and relaxation that now seems so long ago, but that we hope to reclaim again.