Volunteers growing food for underprivileged people in Napa County have received a boost from a younger band of helpers — a valuable assist in a year marked by a historic pandemic and a greater need for food aid than ever.
The helpers, members of the Napa County Farm Bureau's Young Farmers & Ranchers, have provided an infusion of labor at the Mission Farm in Napa. During 2020, more than a dozen Young Farmers members devoted about 200 hours to working the fields at Mission Farm, as well as another 100 hours at Long Meadow Ranch near St. Helena, according to Julian Clymer, who served as the group's chair this year.
Mission Farm, which grows produce to distribute through the Napa Food Bank, stepped up food production by a third from 2019 levels as assistance for food demand soared amid widespread job losses from the coronavirus emergency that began in March. But only the offer of help by Young Farmers members made it possible to meet that ambitious goal, according to Ted Zimmerman, a longtime Mission Farm volunteer.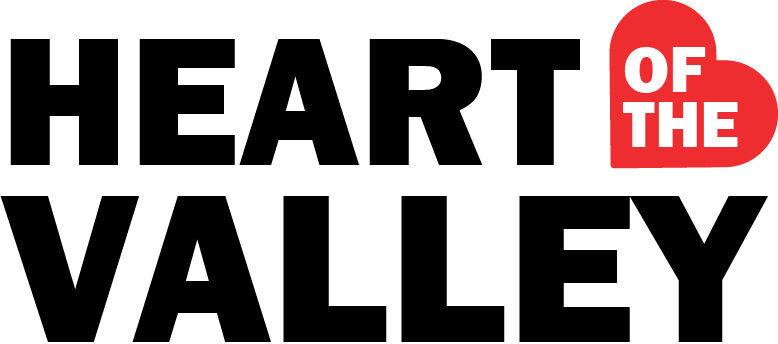 "The challenge wasn't in having the ground available and the tools to work with," said the 80-year-old Zimmerman, a former pastor of St. John's Lutheran Church, which hosts the farm and orchard on Linda Vista Avenue. "It was in having enough people to tend it, especially since the average age of our volunteers was increasing" — north of 65 in recent years. "We have a lot of experience but the flexibility is gradually leaving us," he added with a chuckle.
"We didn't think twice, and how glad we are we linked up," he said earlier this month.
As COVID-19 arrived in the Bay Area, Mission Farm, which began in 2009 as a revival of an earlier food-growing project at St. John's Lutheran, responded in April to the start of business shutdowns by seeking to boost the output from its acre of orchards and two acres of row-crop fields. Meeting the challenge, however, appeared a stretch for a mostly older volunteer team of a dozen people — eight of them already working the farm three mornings a week.
Meanwhile, members of the Young Farmers — a feeder group for the Napa County Farm Bureau, comprising mainly professionals in their 20s and 30s — were seeking a farming program where they could lend a hand, said Clymer.
"We were extremely impressed with the dedication and interest of the members at Mission Farm, and we were just happy to be able to participate," he said earlier this month. "They've carried this whole thing through, and we've offered some labor along the way."
The younger helpers began working alongside Mission Farm regulars in April, planting peppers, zucchini and squash.
"It was enriching and enlightening to see both older and younger people sharing that experience, offering what seemed to be a good omen for the future," said the 32-year-old Clymer, a Seattle native who comes to the Napa Valley five years ago and now is a consultant for Sunridge Grapevine Nurseries.
Under the guidance of Mission Farm regulars, six to eight members of the Young Farmers typically worked at a time, for as long as 3 ½ hours a stretch, but that number sometimes reached a dozen on Saturdays. Their work ranged from gleaning crops, weeding fields and planting starter plants to delivering the produce to the Food Bank.
The new group of volunteers has continued working through the summer and fall and into the start of winter, with vegetables like broccoli and cauliflower maturing around year's end. Despite pandemic conditions and the added disruption of two major Napa Valley wildfires, Mission Farm has met its goal of producing 33% more food than before — some 20,000 pounds in all — while cycling through melons, apples, plums, carrots, tomatoes and other foods through the changing seasons, according to Zimmerman.
"The biggest plus for us was that feeling that the cavalry had arrived," he said. "We'd been fighting off weeds and bugs and all of sudden, here come the rescuers. Their energy and enthusiasm, it was like taking Geritol for us. That was worth its weight in gold for the old-timers, because now there was a sense of 'Man, I can fight harder now because we've got the support that we need.'"
"It was a challenging time to keep everybody engaged and involved in the mission, to keep harvesting and working to bring stuff to the food bank in the middle of wildfire and a pandemic, and that was a testament to everyone's dedication," said Clymer of the Young Farmers.
From June to October, members of Young Farmers also volunteered at Long Meadow Ranch, gleaning excess produce once a week, according to Camille McDonald, chair of community outreach for the Young Farmers. The agreement provided more than 1,000 pounds of food to distribute to local farmworkers, food pantries, and church-based programs, she said.
"It felt like a way to give back when you're young and healthy and still able to put in the (physical) effort," said McDonald of the volunteering at Long Meadow Ranch, which is planned to resume in the spring. "In the grand scheme of things, it's a small effort but it makes a huge difference for these organizations."
WATCH NOW: SURVEY SHOWS AMERICANS' INCREASING CONFIDENCE IN CORONAVIRUS VACCINE
Catch up on Napa County's top news stories