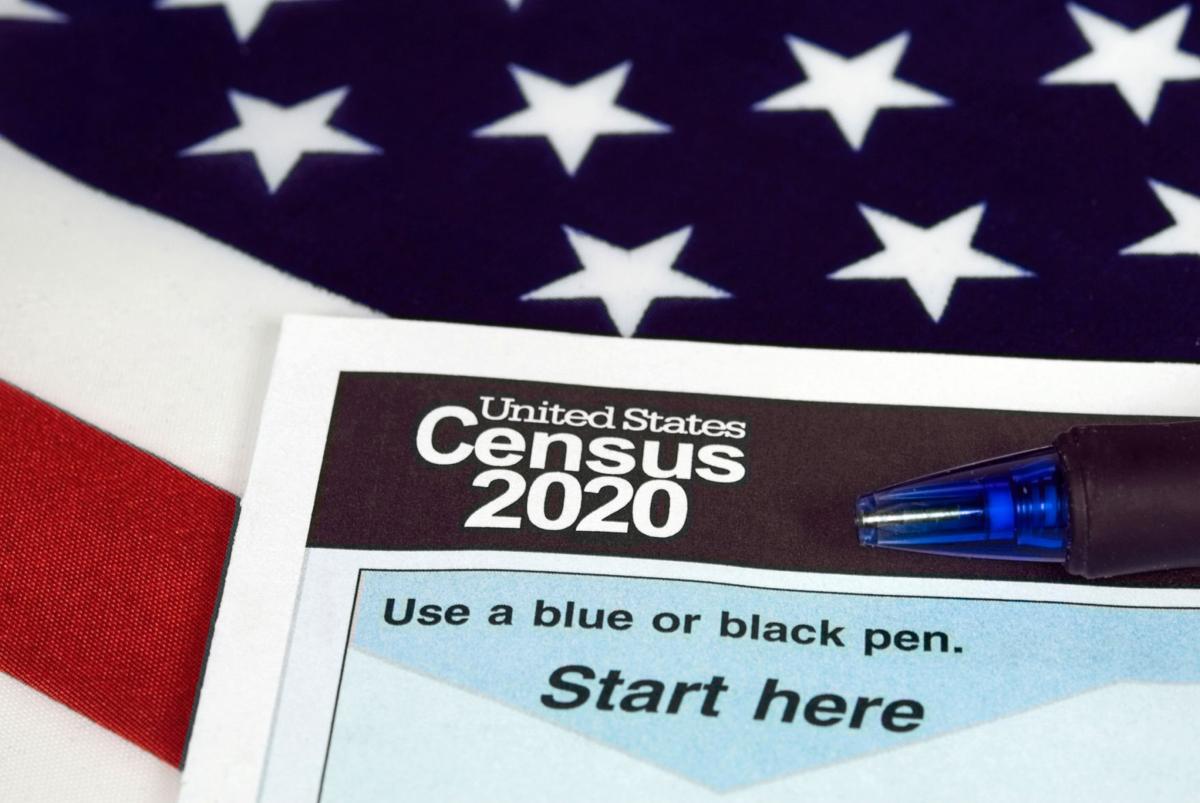 Devastation from historic wildfires could make an already challenging census year even more difficult for Napa County, experts say.
California even before the pandemic had been identified by researchers as the state most at risk of an undercount. That's because its population includes a "prevalence of groups" that have been historically difficult to count, according to Diana Elliott, principal research assistant at the Urban Institute, a think tank in Washington, D.C. Those populations include the homeless, children younger than 5 and Hispanics and Latinos as well as African Americans.
A paper co-published by Elliott in 2019 showed California at worst-case projections could miscount its population by almost 2%. That may sound negligible, Elliott said, but works out to almost 800,000 people. The state expects to receive $19,500 per person counted in the census over the next 10 years, according to county reports.
Napa County in 2010 undercounted its population by less than 100 people, according to Assistant County Executive Officer Mary Booher, citing estimates from the Census Bureau.
"When you extrapolate that out, 100 people not counted is $2 million in lost services to the most vulnerable members of our community for the next 10 years," Booher said.
Designated census recipients – that is, every resident of the United States – do not always "self report", or willingly fill out the census.
There are a number of factors that can dissuade participation, according to Booher; privacy concerns (Booher cited the Trump administration's proposed citizenship question specifically) and lack of access to broadband WiFi among them. 2020 is the first year the Census Bureau has moved questionnaires online, though respondents still have the option to fill out paper forms.
Immigrant households and non-English speakers are also predisposed to going uncounted.
Additional complications have worsened that: first the citizenship question, which experts said could deter non-citizen respondents from answering; then the pandemic, which delayed the deployment of enumerators and has made households hesitant to open their doors; then the fires in Napa County, which destroyed or damaged almost 300 homes and for a time displaced thousands.
To further complicate things, the Trump administration in August announced it would shorten by a month the original extension of the census it had granted at the onset of the pandemic in order to provide timely data to municipalities. Responses are now due by Sept. 30.
Also, census workers in this area have endured a round of layoffs that diminished their workforce, officials have said.
The good news, Booher said, is that Napa County's self-response rate is as of Friday 69.1%—a full percentage point higher than the final rate in 2010. That's a miracle, Booher says, considering the events of this year.
The Census Bureau does attempt to follow up with residences that have not responded to the questionnaire, according to Elliott.
"If they didn't respond on your own, you have to send someone to find them," Elliott explained. "That's where enumerators come in."
Census enumerators go door-to-door through municipalities asking residents to complete the census if they've not already. That was already difficult for enumerators working through the more isolated, rural portions of Napa County, according to one enumerator who asked to remain anonymous because employees of the census are not permitted to speak to the press.
"Even before the fires – we're a different county (than many other Bay Area counties) with many second homes, plus a number of our rural residences are gated," the enumerator said. Other residents because of the pandemic have – perhaps understandably – refused to open their doors to a stranger, the enumerator added.
Typically, in the case that an enumerator cannot reach the resident of a dwelling, they will turn to neighbors to ask for information, Elliott said. There's been need for that through the course of the pandemic – to locate college students that have returned to the homes of their parents, for example, or city-dwellers who amid the virus fled to second homes. But wildfires complicate that process immensely, especially when the devastation is wide-spread.
"When you have residences that are completely destroyed, that makes it really hard to find people – you don't necessarily know where that family relocated," Elliott said. "If a whole neighborhood is affected, you don't even have the neighbors to help fill in gaps in the information."
Entire neighborhoods were destroyed in late August during the Hennessey Fire in the Lake Berryessa area.
The county has stationed a census enumerator at its Local Assistance Center in south Napa and is comparing non-response data with the list of residences destroyed by the fires.
Local census workers are collaborating with the U.S. Postal Service as well as fire officials to compare notes on destroyed residences, according to a census field supervisor who asked to remain anonymous for fear of losing her job. Their efforts have been complicated by evacuation warnings and burn zones, the field supervisor said; enumerators are not permitted by the fire department to enter even partially burnt areas because of hazards posed by dead tries and small spot fires.
"We are looking at having … a mobile questionnaire assistance site to reach the people in those communities," Booher said. That would effectively replace plans for an area questionnaire system center cancelled by the COVID-19 pandemic.
The census requires respondents to report their residence as it was on April 1 – meaning displaced Napa County residents should still put down their Napa County addresses even if those homes have since been destroyed, Booher said. She said she hoped that many of the impacted residents had completed their questionnaires before the fires hit.
Even so – the fires and subsequent displacement complicate things, according to Elliott. If a community has been "severely impacted," she said, it could be another 10 years before we're able to know if they have moved back. (The American Community Survey, a subsidiary of the Census Bureau, does track year-to-year changes, according to Booher, though it does not have the same financial implications as does the census.)
Without accurate stock of populations, funding could be misdirected for not only fire-devastated communities, but the communities who accept large numbers of survivors, according to Elliott.
"It's a question of the allocation of resources for the next 10 years," she said. Census counts dictate school districts, federal and state level political representation and how certain kinds of funding – including for schools – are allocated to communities. This year's county may even play into the state's coronavirus response as testing improves and a vaccine is disseminated.
"It's just so extremely important," the field supervisor said, voicing her frustration with the onslaught of obstacles the census has faced this year.



Watch now: the best way to deal with digital fatigue