Three high-tech fire detection cameras are slated to debut in Napa County on Friday, adding an extra layer of potential prevention with wildfire season at its height.
One is located on Atlas Peak east of the city of Napa, one at Clover Flat Landfill southeast of Calistoga and one on Diamond Mountain southwest of Calistoga. They are designed to provide early alerts for wildfires and cover much of Napa Valley.
The artificial intelligence-based IQ FireWatch system can detect fires both visually and through heat disturbances. A third party is to monitor the information and alert Cal Fire's Sonoma-Lake-Napa Unit Emergency Command Center of potential wildfires.
Support local news coverage and the people who report it by subscribing to the Napa Valley Register. Special offer: $1 for your first 6 months!
"Early detection is the best defense with these types of active fire calls," Napa County Fire Chief Jason Martin said.
It remains to be seen whether the system will be a game-changer through the end of fire season. The system is getting a kind of test run as the county ponders future options.
"Now, knock on wood, we (hopefully) don't have an incident and it's inconclusive," Martin said. "Or we do have an incident and we're able to keep it small because of early intervention."
The Board of Supervisors on Aug. 24 agreed to spend $6,000 per camera per month for the three high-tech fire cameras installed by Illumination Technologies California. The term is until the end of December, though the cameras can be turned off and not paid for if the rainy season arrives sooner, a county report said.
Martin didn't portray the three high-tech cameras as a cure-all for megafires. Rather, he depicted them as another tool along with such things as stepped-up fuel management and the water-dropping helicopter that was based at Napa County airport in early June.
These cameras could be only a starting point for early fire detection efforts. The county Board of Supervisors is looking at installing a more comprehensive system that could cover about 90% of the county.
What technology might be available is still to be determined, county Public Works Director Steven Lederer told the Board of Supervisors on Sept. 14.
"It could end up being cameras," Lederer said. "It could be a satellite system. It could be drones. It could be other things I am not even thinking about."
The three cameras were installed and recording video during last year's fire season, but they were not yet hooked up to the monitoring system, so they couldn't alert firefighters to flames in real-time.
One of the cameras, the one at Clover Flat, captured the opening moments of the devastating Glass Fire, which broke out on Sept. 27, 2020. While the camera was not hooked to the monitoring system yet, the footage it captured was later used by investigators to rule out as a cause of the fire a malfunction in an electric fence around a vineyard, which had been an early suspect. Investigators have not been able to determine what did cause the blaze, which ripped across the valley, destroying homes and several wineries and resorts.
The three IQ FireWatch cameras are not to be confused with cameras that are part of the separate ALERTWildfire North Bay system.
ALERTWildfire over three years has installed cameras at a dozen locations in Napa County. The public can go to http://www.alertwildfire.org/northbay/index.html to see views from Mount Veeder to Mount St. Helena to Berryessa Peak and other vantage points.
But the AlertWildfire system cameras are simply cameras. They don't have heat detection, artificial intelligence technology, and other high-tech features. Nor is the system monitored day and night.
Christopher Thompson, board president of Napa Communities Firewise Foundation, said the high-tech cameras should make a difference. And, he said, in a sense, the concept is not all that new.
"We've used lookout towers in this country since the early 1900s," he said, adding the IQ FireWatch cameras are the technological version.
Thompson is a volunteer firefighter for the Deer Park fire station. He lives in Deer Park, a small community northeast of St. Helena that lost dozens of homes to the 2020 Glass Fire — Thompson said perhaps a couple of hundred. Five homes near Thompson's house burned.
Napa County is better prepared for fires this year in ways that go beyond the IQ FireWatch system, Thompson said. He pointed to projects such as clearing vegetation along major evacuation routes.
"I feel safer because we are at the very least dealing with the egress and ingress, which is a huge issue — egress, getting people out of the area and ingress, getting first responders into it," he said.
Napa Firewise since the 2017 Tubbs, Atlas, and Nuns fires has worked with the county and various groups to raise $18 million for fire prevention. It spearheaded the development of a five-year plan unveiled last spring that outlines fuel reduction projects.
In coming years as more fuel reduction projects are completed, Napa County will be even better prepared to deal with wildfires, Thompson said.
So far this fire season, the county has had some close calls but no megafire.
County Supervisor Ryan Gregory pointed to the Fremont Fire that broke out the afternoon of Sept. 22 in the Carneros region. It sent a column of smoke into the air that at one point looked ominous from the city of Napa.
But the Fremont Fire turned out to be a wildfire footnote. Ground crews aided by two helicopters and five air attack planes contained the blaze at 116 acres.
He sleeps better at night knowing the water-dropping helicopter is stationed at the Napa County Airport, Gregory said.
Meanwhile, the National Weather Service as of Tuesday had no rain in its seven-day forecast. That means no end to the fire season — either early or late — is in sight.
Napa State Hospital averages almost 1.5 inches of rain in October. None has fallen to date this month and only .08 inches since March. Last rain year, the hospital received 10.24 inches, which is 37% of normal, according to the National Weather Service.
Catch up on Napa County's top news stories
In case you missed it, here is a look at the most-read stories on NapaValleyRegister.com.
Get unlimited digital access to the Napa Valley Register for just $1 for your first 6 months! Enjoy every article without restrictions and find tons of subscriber-only perks, such as access to our daily eEdition. Click here for details!
Photo gallery: Calistoga Fit and Donovan's
New, free, safety swim class with Calistoga Fit starts Tuesday
Calistoga Fit introduces a new Water Safety Clinic class that will be offered on a monthly basis for free at the studio.
New Partnerships Coordinator and Swim Instructor Maggie Grymes will lead the class from 6 to 8 p.m. starting Tuesday, May 25. To sign up email maggie@calistogafit.com.
It only takes a moment. A child or weak swimmer can drown in the time it takes to reply to a text, check a fishing line, or apply sunscreen. Take the next step in saving lives in and around water. 
Experts share tips on how to prepare for an outdoor workout
Do your homework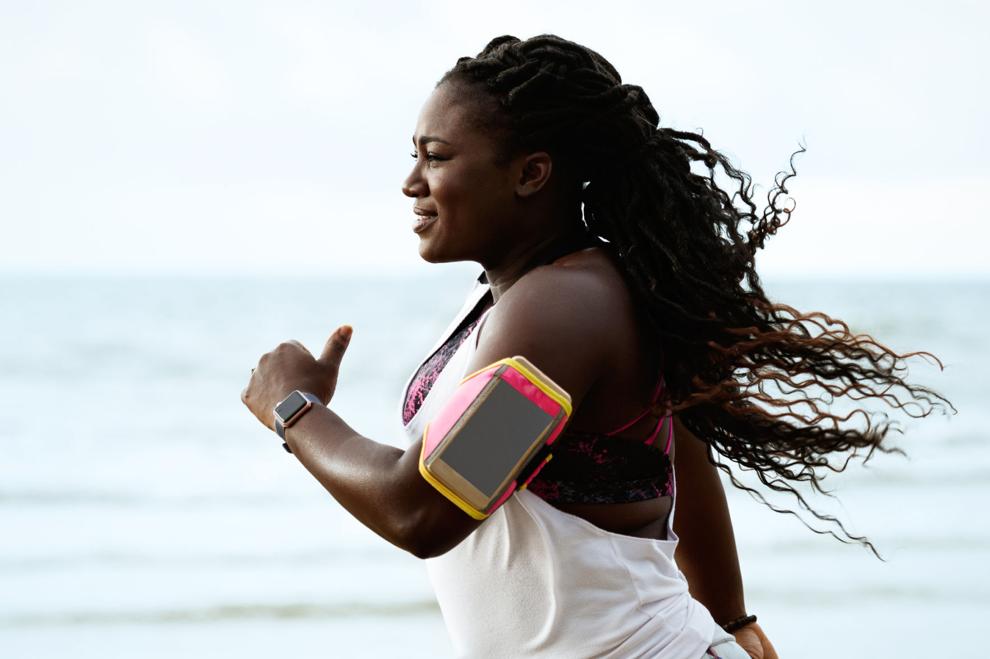 Invest in quality gear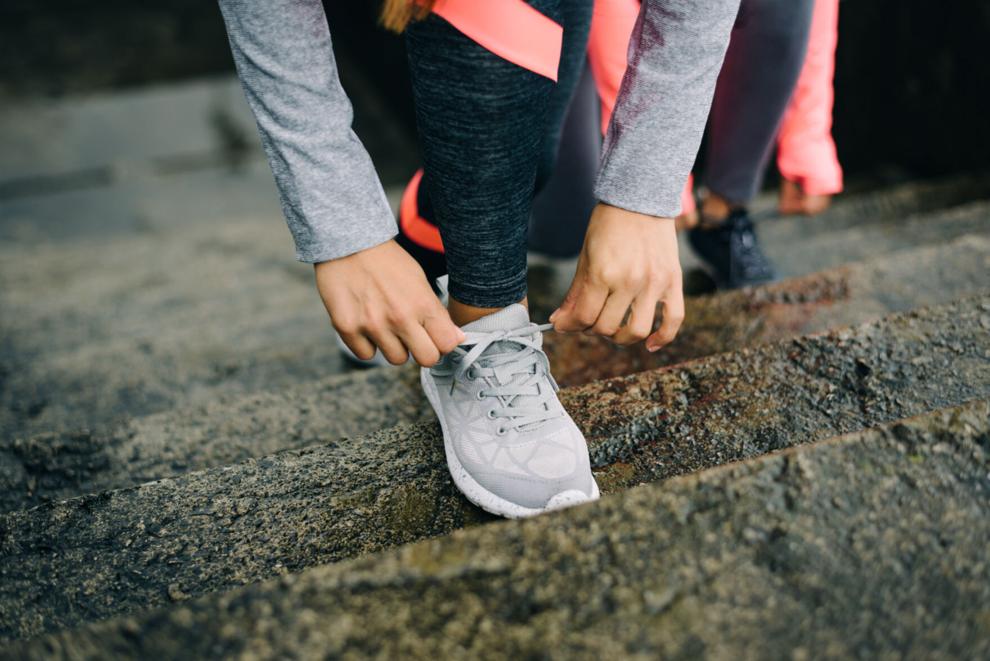 Wear layers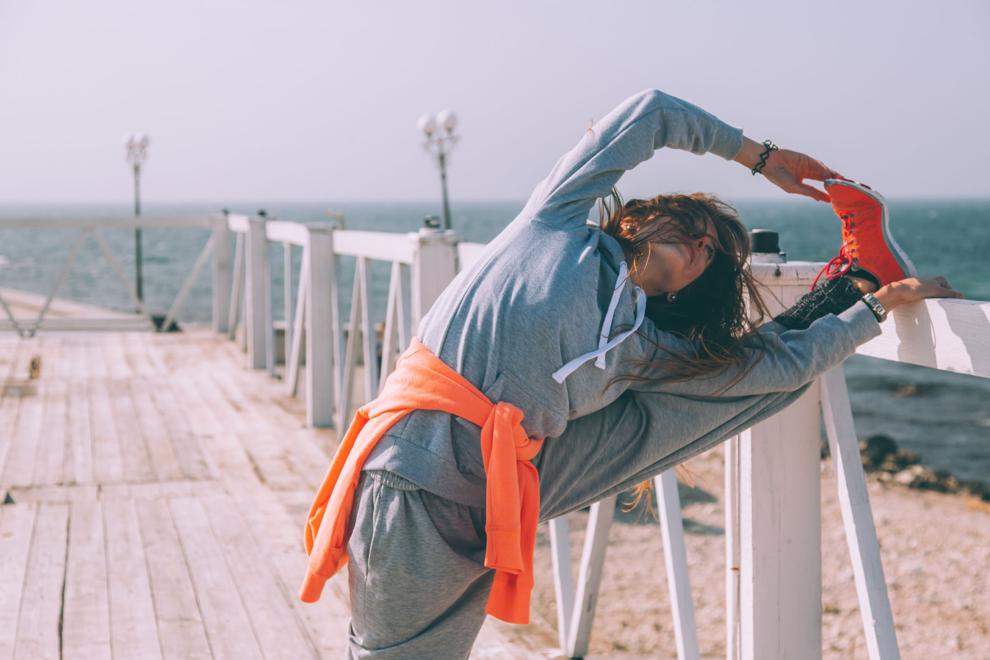 Wear the appropriate material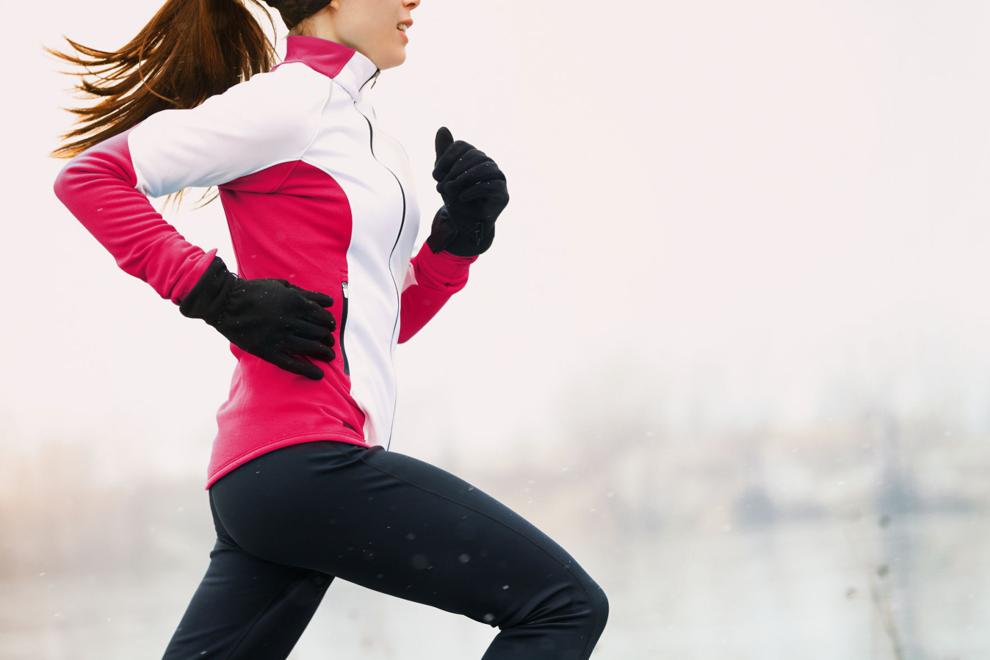 Know the ground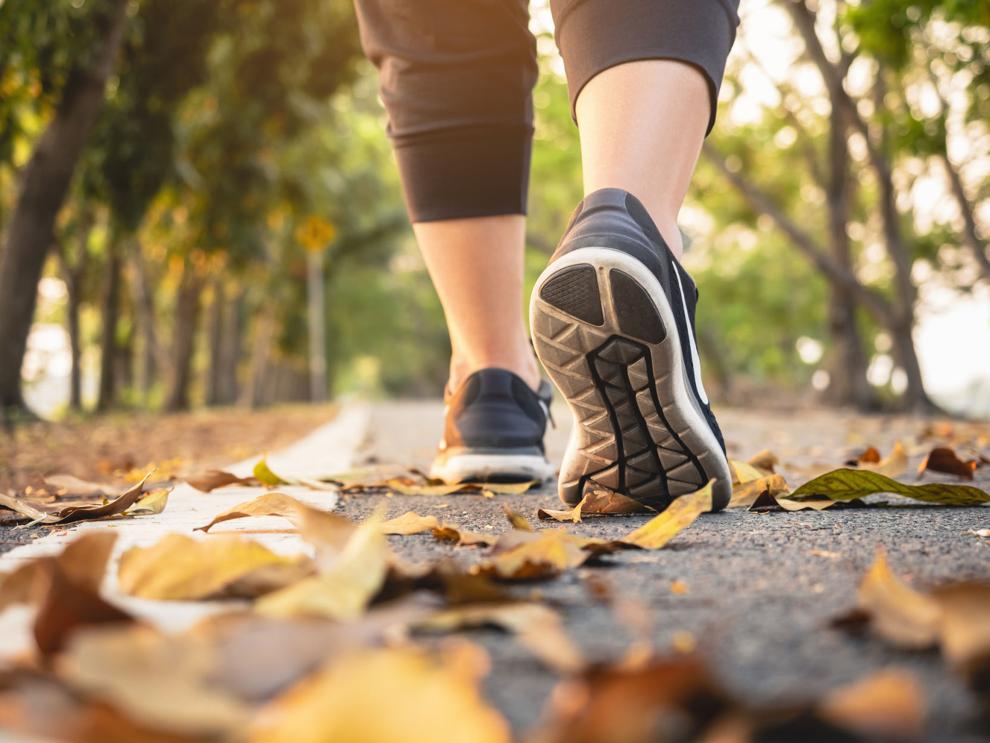 Hydrate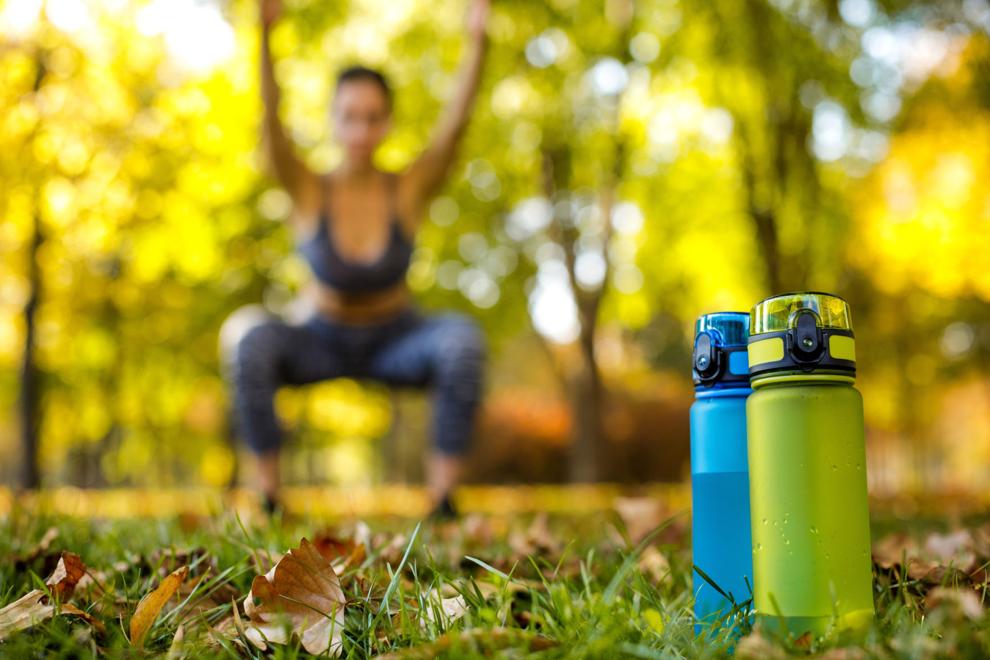 Steps to stay hydrated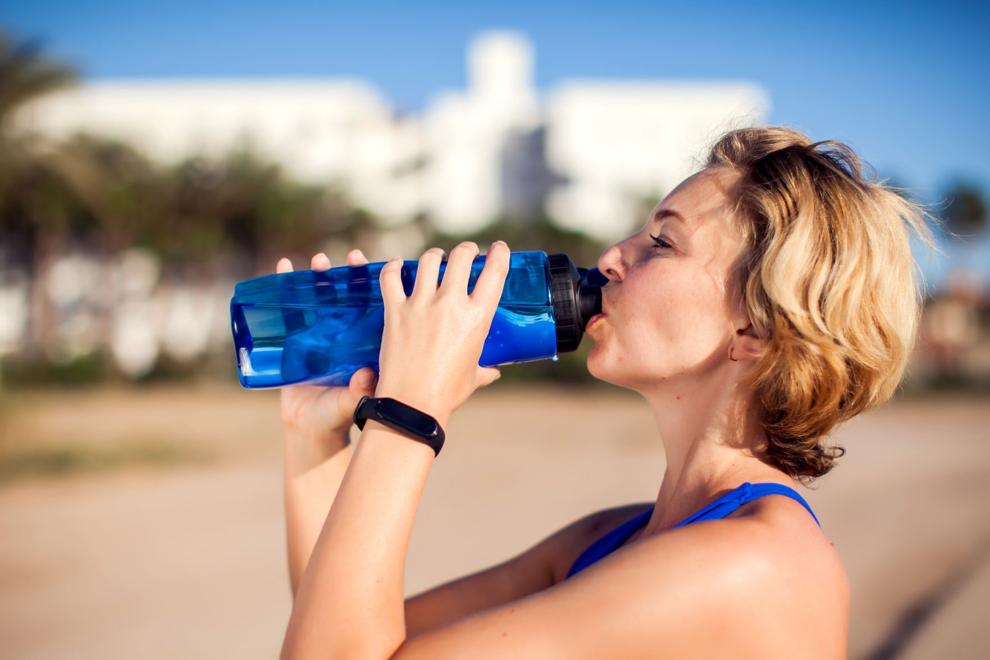 Find other ways to fuel up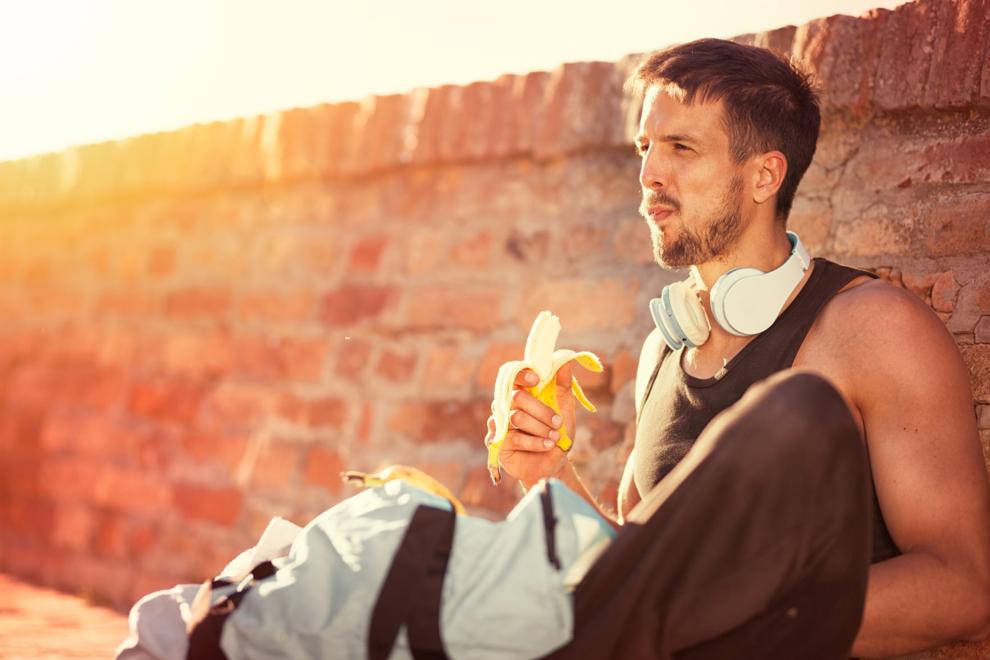 Stretch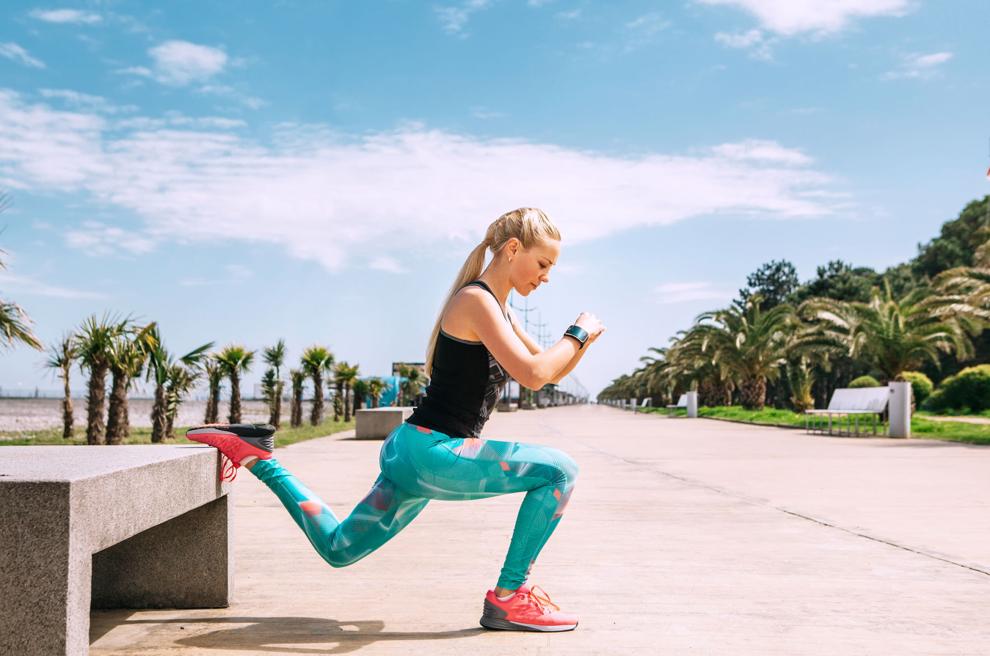 Protect your devices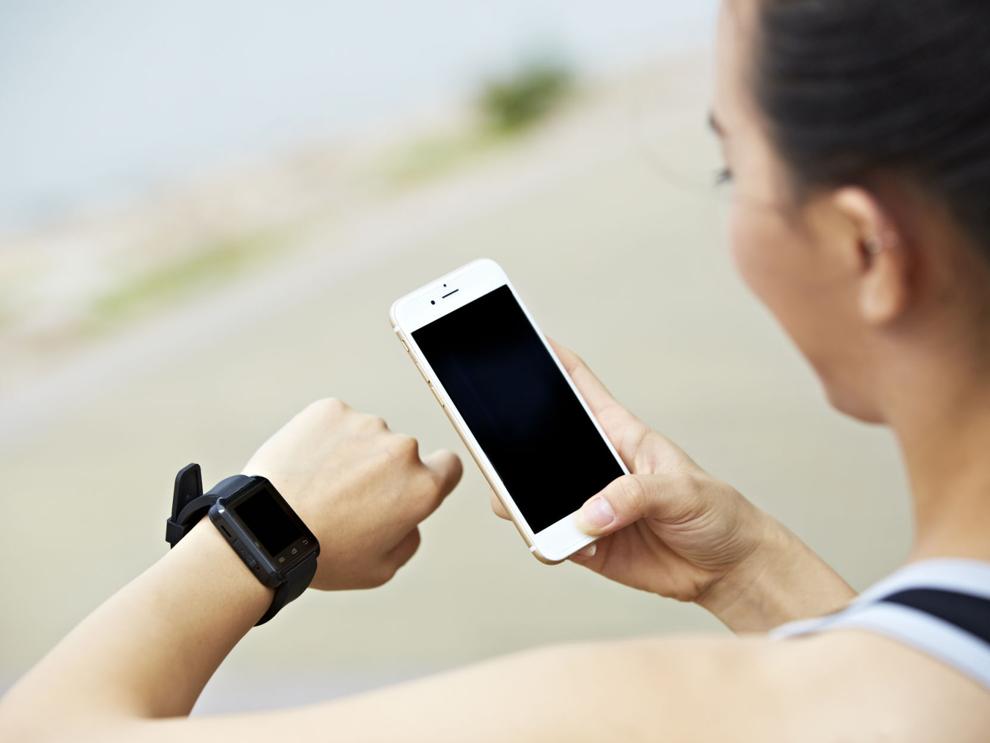 Don't become overly reliant on technology
Communicate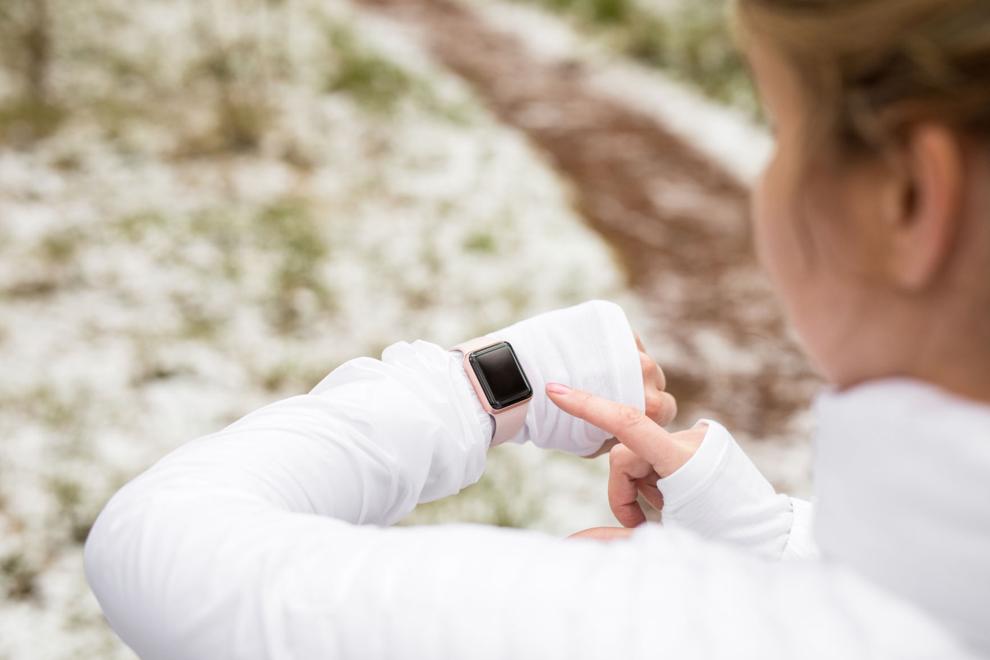 Bring a buddy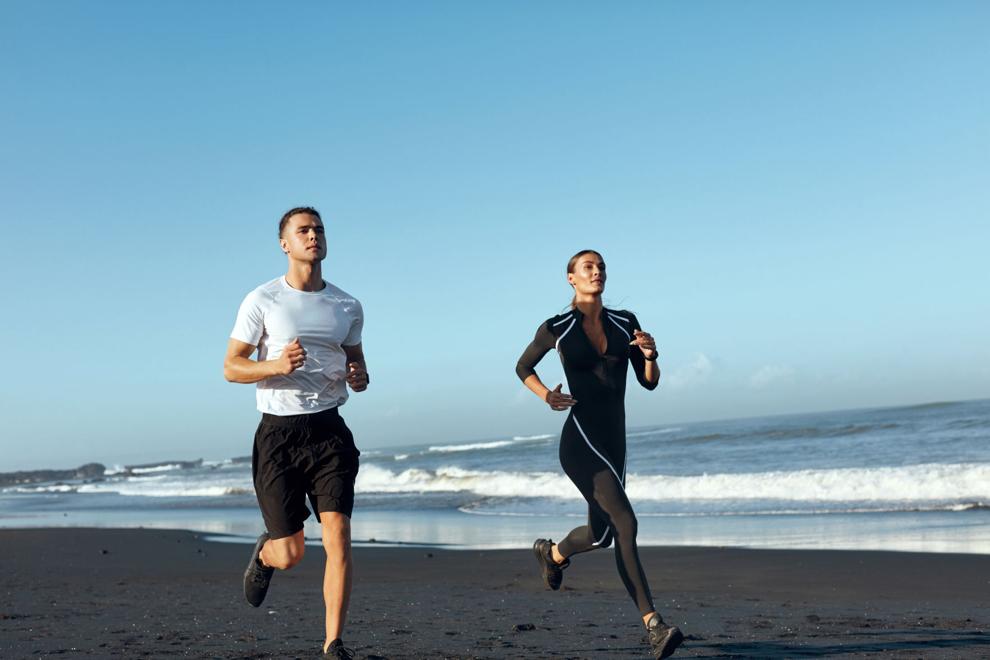 Work out in a populated area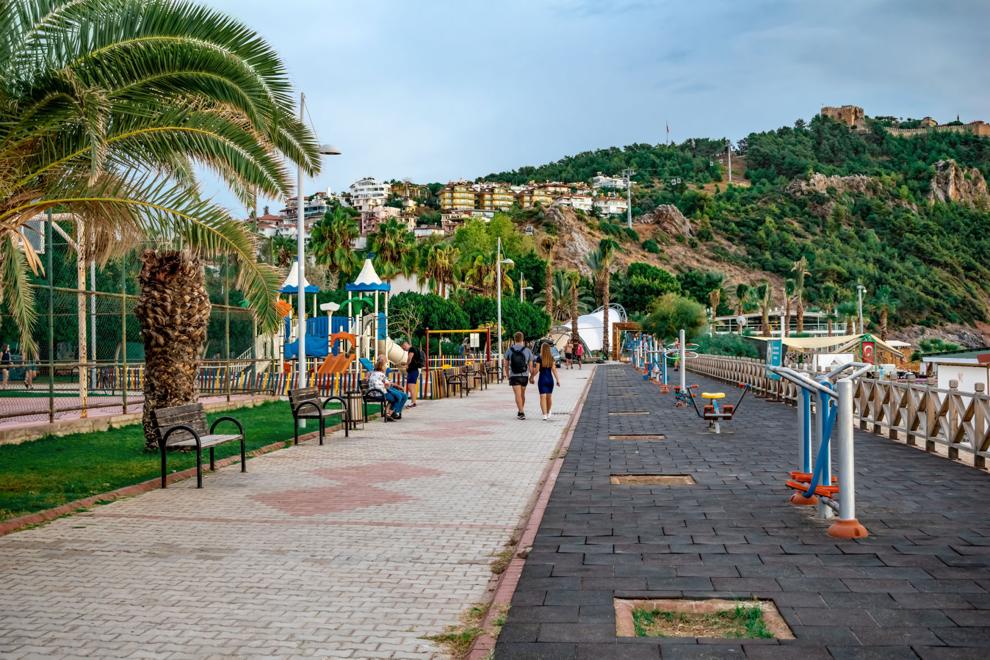 Know what to do if you end up in trouble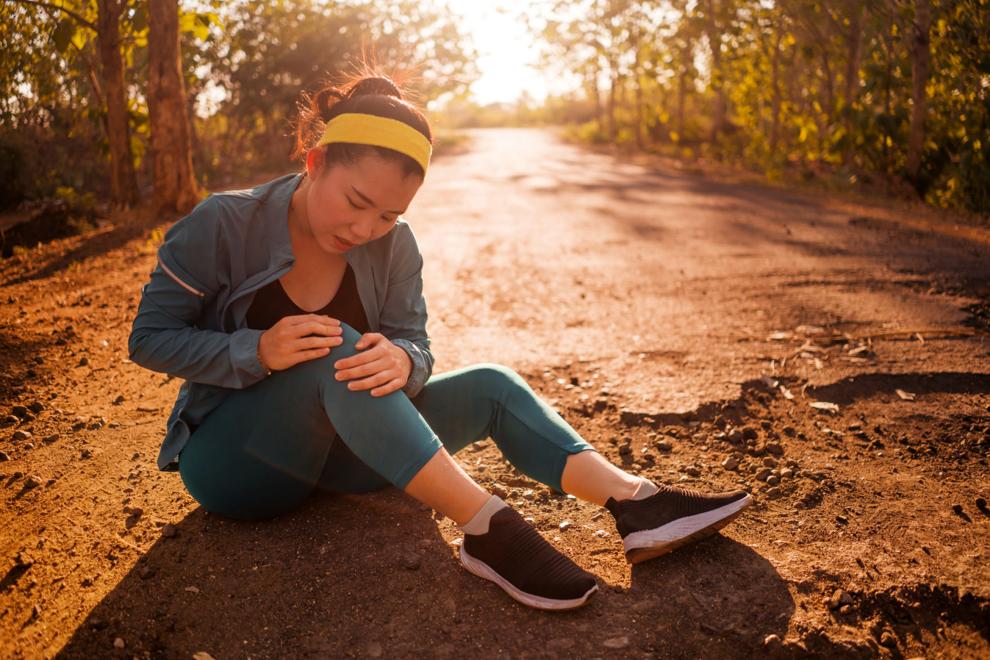 Start slow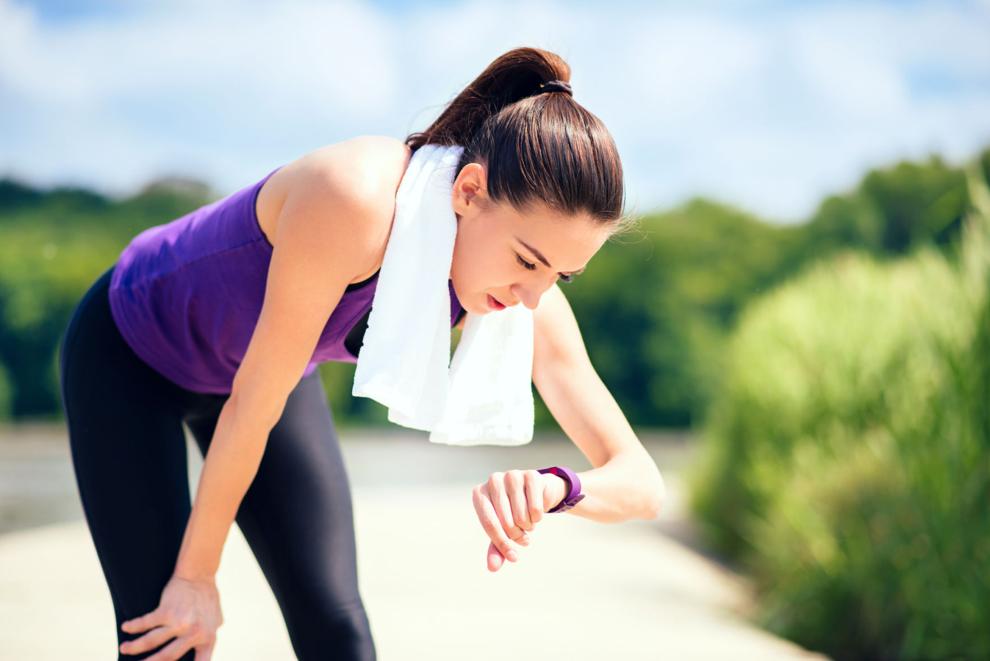 Don't go from 0 to 100 in one day
Err on the side of shorter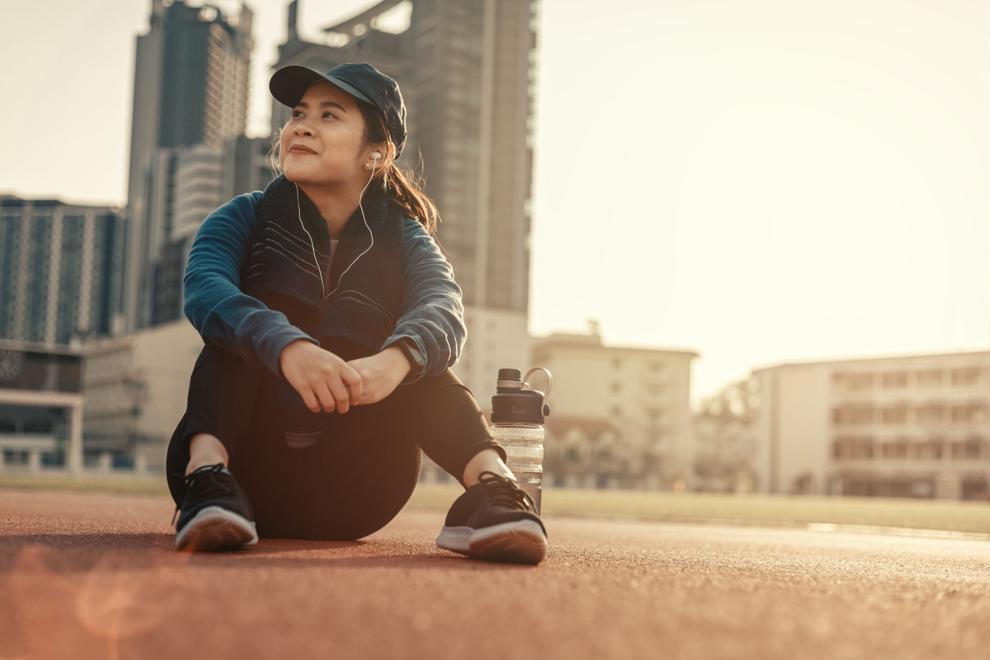 Listen to your body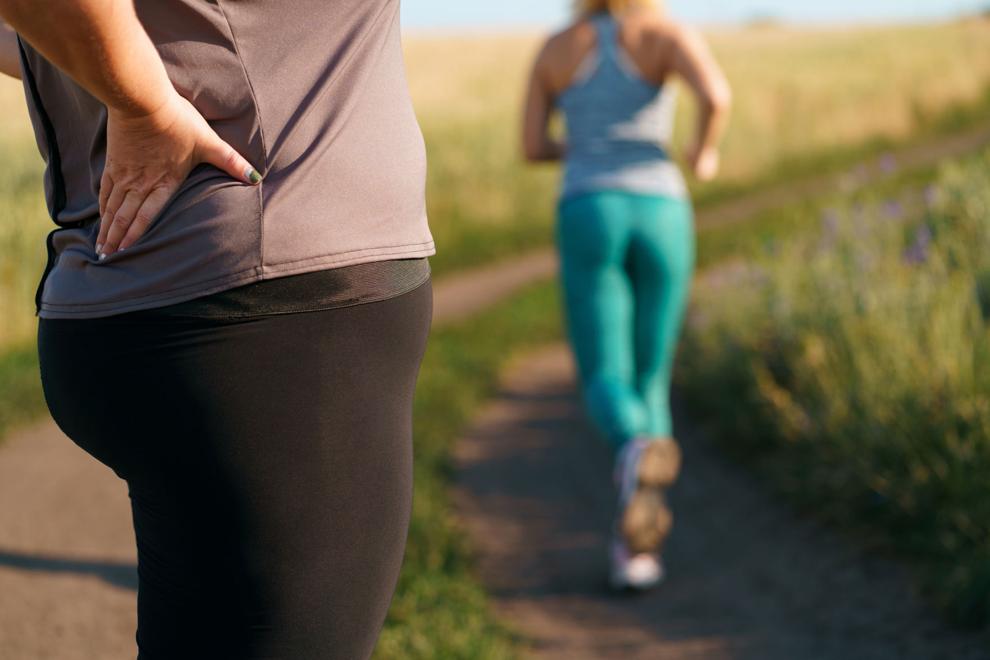 Have an ending point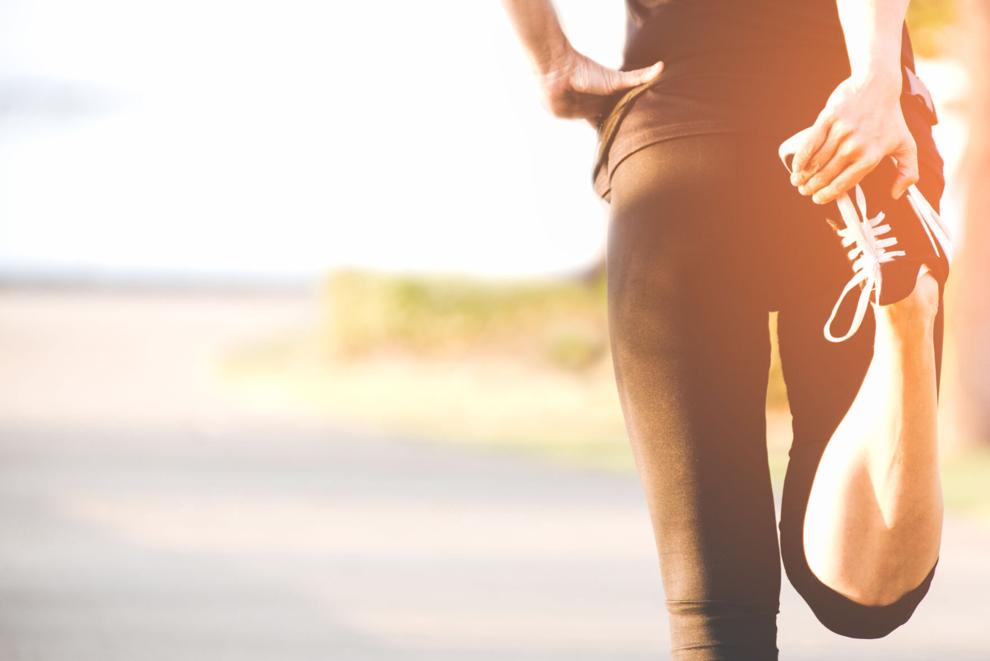 Cool down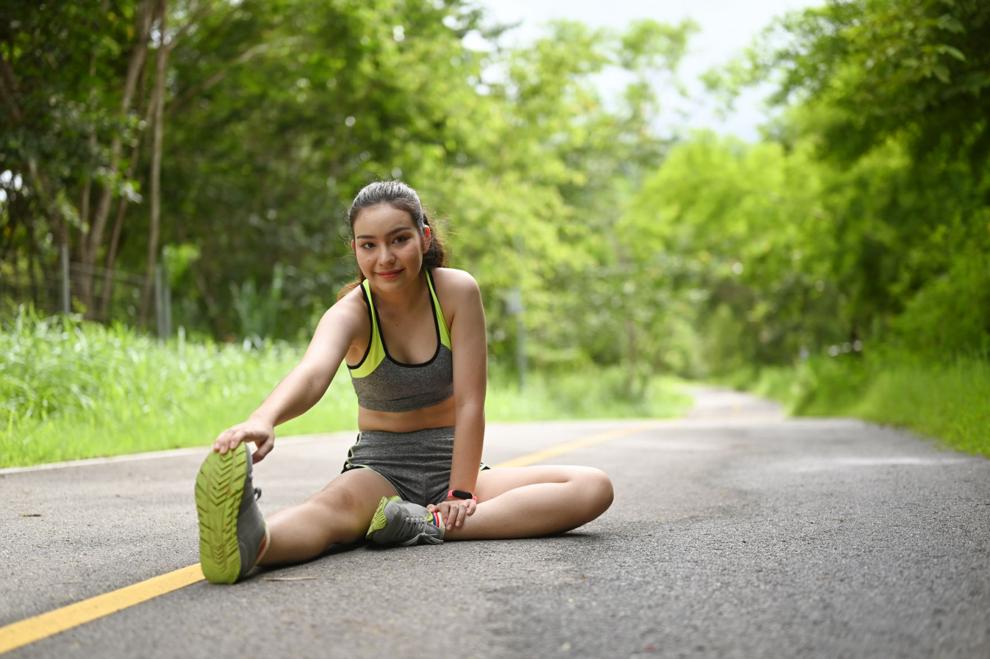 Be mindful of pandemic considerations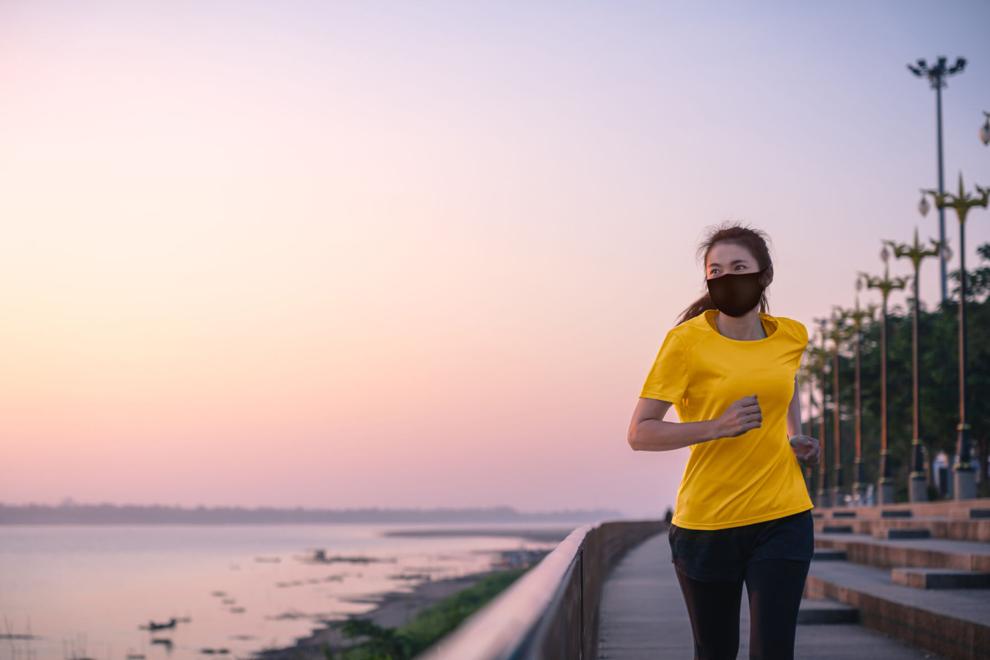 And bring a mask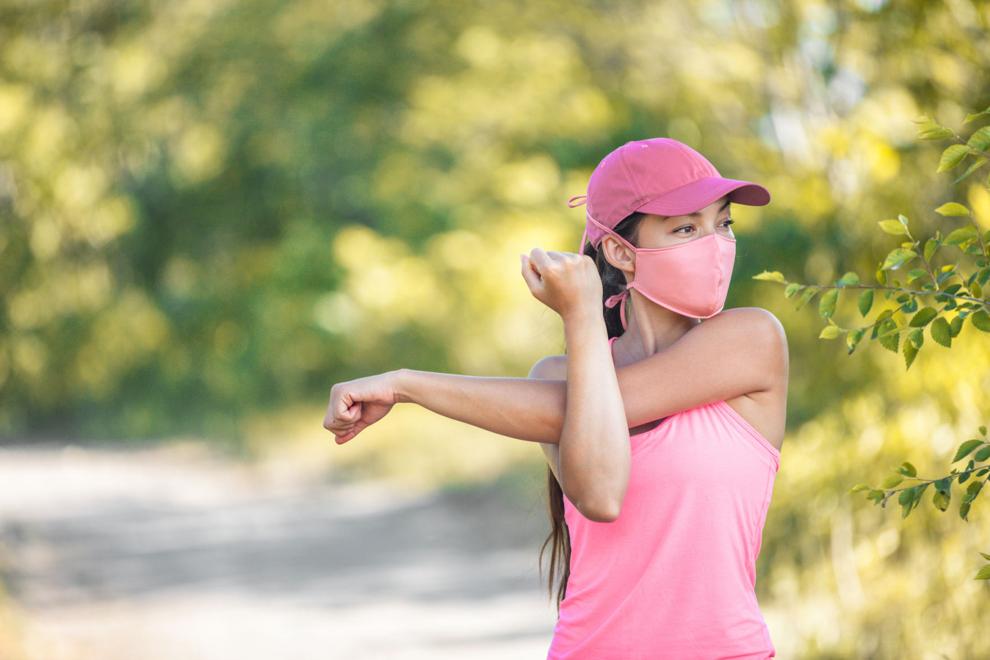 Calistoga celebrates Earth Day with Wellness Week April 19-25
Calistoga's many health and wellness outlets are joining in celebration of Earth Day on April 22 with a week of special events and offers focused on wellness, healthy living and eating.
During the week of April 19-25, take extra time to reconnect with Mother Earth with Visit Calistoga's Wellness Week and the many special offers from spas, inns, activities with Calistoga Fit, Calistoga Community Pool, and Bothe-Napa Valley State Park. Treat yourself to a Lobster Feed with Picayune Cellars, a trip to Old Faithful Geyser, join in a special recognition of Calistoga Napa Green wineries, take advantage of an offer from Bank of the West, and much more.
During the week join Calistoga Fit and replenish your inspiration with a 90-min Earth Day seminar in Pioneer Park, or experience with an energizing 30 minute boxing workout and 30 minute strength and tone workout, or try Restorative Yoga and Chakra Balancing.
The Mount View Hotel & Spa presents an Earth Day Benefit dinner and a movie event March 22, featuring "March of the Penguins."
Upper Valley Disposal and Recycling will also hold an Earth Day Recycling Event on April 24 with an opportunity to recycle computer and office equipment, old VCRs, tape players, stereo equipment, cell phones, along with household electronics including microwaves, toasters, vacuums, and more.
Go to https://visitcalistoga.com/wellness-week/ to find a complete list of Wellness Week specials.
WATCH NOW: CALISTOGA FIT OWNERS BUILD MUSCLE, COMMUNITY
SEE SEAN MCCAWLEY'S FIT FOR LIFE SERIES
Get into the swim of things at the Calistoga Community Pool
Staying fit during pandemic shut-downs has been a challenge, especially for those who can't or don't like to run or partake in other high-impact workouts. But swimming, along with water aerobics, provides both cardiovascular and strength benefits, and Calistoga Community Pool at 1745 Washington St. is open and offers lap swimming and water aerobics, albeit with some COVID-19 constraints.
In the past, the pool didn't open until mid-April, but according to Calistoga Parks and Recreation director Rachel Melick, when she approached the Calistoga City Council in February about opening early, the city provided the necessary funds.
"Swimming and aqua aerobics are two of the safest activities to do during COVID, especially for seniors," Melick said. "The water is chlorinated, and we limit how many participants we can have in the pool at once. Our schedule is very light right now, but as restrictions ease and the weather gets warmer, we should be able to ramp up a bit more."
Right now, only one swimmer at a time can use a lap swim lane, and the number of water aerobics participants is limited so that exercisers can stay a safe distance from one another in the pool.
In order to use the community pool, you need to create an online account and make a reservation via https://cityofcalistoga.perfectmind.com/. On the website members and non-members can sign up for lap swim lanes as well as classes. Drop-ins are welcome and can pay per class, but Calistoga residents can sign up for a free season pass with proof of ID. The pool staff, including life guards, is almost complete comprised of Calistoga high school students.
"I think this is the perfect job for a high school student," said Melick. "They learn a lot of valuable life skills like CPR, and they need to be very responsible. My first job was as a lifeguard, and I loved it. Plus, I made lifelong friends." Melick added that right now the pool is fully staffed, but that throughout the spring and summer she is always hiring and training more lifeguards.
In addition to providing the community with a place to be active and foster wellness, those who frequent the pool also have the chance to socialize, something so important during a time when many have felt isolated at home. Some pool users have been meeting there for years to chat before and after swimming, and even with social distancing in place, swimmers are wont to chat while waiting in line before a class and after a swim.
Calistoga resident Mary Sherman swims laps at the community pool on a regular basis. "I honestly feel so blessed that the pool is open," she said. "It's such a great asset to the community, and I commend the city of Calistoga for being concerned about the health and wellbeing of its inhabitants. And the spacing procedures put in place during the pandemic make me feel completely safe and comfortable when I swim."
Avid aqua-aerobics class participant Jean DeLucca adds, "I've always been a water girl, and working out with a gaggle of friendly women in a big, beautiful pool surrounded by giant oaks with a great instructor and rockin' music is an amazing way to start the day."
Parks and Rec teams up with staff from Calistoga Fit, the city's most popular gym, to lead adult classes in the pool and on land. "Youth sports are back, too," said Melick, "and we'll be adding more classes like yoga, which is currently available on Zoom but may transition to Pioneer Park as spring progresses."
Calistoga Fit's owners build muscle, community
If you thought your life was complicated, meet the Almonds — Donavan and Jacqi — who own and operate two Napa Valley-based businesses, have four children (one with special needs) and still find time to be active participants in the local community.
Since moving to the area from Atlanta, Georgia, in 2007, Donavan has become one of the valley's most sought-after and popular fitness and wellness gurus, while Jacqi — a popular fitness instructor in her own right — is also a volunteer firefighter who spent much of the last two summers helping extinguish the region's numerous infernos.
"We are busy but happy. We've found our home," Donavan said. "The community is welcoming and supportive, and we believe that the future is bright for the valley — growing into more than a wine and food destination but increasingly becoming a fitness and wellness destination, too."
Support local news coverage and the people who report it by subscribing to the Napa Valley Register.
What's your superpower?
The couple met while attending James Madison University in Harrisonburg, Virginia. Jacqui studied sports marketing and Donavan focused on kinesiology — the study of human movement and how it impacts health and well-being. Both intended to work within the world of sports, although their exact paths were not yet clear.
Growing up, each had played sports and grown to appreciate the discipline, skill and dedication that were needed to reach the highest levels. They each had also developed a better understanding of their own strengths.
"Everyone has their own superpower," Donavan said. "Mine is awareness and Jacqi's is tenacity. The combination has come in handy as we've built our family and our businesses together."
Donavan was born in Atlanta, where his mother worked in the life-insurance business and his father worked as an engineer for BellSouth, the local telecommunication company. By the time he was 4 years old he was showing signs of his superpower, providing driving directions to his mother on the way home during family outings and having a keen awareness of the movement of people around him.
"It was something that just came naturally to me," he said, "but it has allowed me to help my clients over the years by focusing on and helping define, refine and strengthen their natural movements."
Jacqi grew up outside Washington, D.C., where her mother worked in the postal service's engineering department and her father was a physicist at a company she found out after his death was actually a secret division within the government.
Perfect timing
After college the couple moved back to Atlanta to attend Georgia State University and obtain their masters degrees. Jacqi also worked with the Atlanta Falcons' marketing team while Donavan took a personal-trainer position at a downtown athletics club.
In what seemed like perfect timing, as their programs were wrapping up, a representative — Richard Hill — from a newly built Auberge-owned resort in Calistoga, Solage, came into the Atlanta gym for a workout.
"Richard was in Atlanta for a meeting and we started talking," Donavan said. "A few months later I moved to California and started working at Solage, and a few months after that Jacqi and I got married and moved here."
The whirlwind few months followed by a change from big-city life to rural living was a bit of a shock for Jacqi when she arrived.
"I'm a big-city girl, and for a while I felt a bit disorientated," she said. "It took a few years to find my footing, but now it would be hard for me to think about living anywhere else."
Calistoga Fit
Fast forward from 2007, and although the Almonds no longer work at Solage they do provide personal-fitness services to many other local resorts — the Meritage, Carneros Resort and Spa and Auberge du Soleil.
"We value [their] company's expertise in all things fitness and health," said George Goeggel, managing partner of Auberge du Soleil, "as well as their friendly, well-trained staff and their close ties to the Napa Valley community,"
Like many young entrepreneurs, the Almonds have their hands in more than just one single type of activity. They own and operate Donavan's Wellness Solutions, which assists local resorts, spas and gyms, and they also have their own smartphone app, the Calistoga Fit app that provides unlimited access to more than 100 fitness, yoga, meditation and other classes online.
Beyond their work with local resorts and managing their virtual classes, the couple also operates a studio and gym in Calistoga where they provide personal training and live fitness classes. It is also becoming a common occurrence lately — when conditions allow — to see them leading dozens of people in socially distanced group-training sessions in Calistoga's Pioneer Park just off the town's main street.
Building bodies
The client list for the Almonds is extensive and includes those looking to improve or maintain their health, rehab patients and assist both semi-professional and professional athletes. Hundreds of Napa Valley residents have hired and learned to value the Almonds — and their growing team of trainers — to help heal, improve overall health, strengthen, or prepare for triathlons, marathons and bodybuilding competitions.
"I've trained with Donavan nearly 14 years, and we strength train six days a week in the outdoor gym he helped me design," said Susan Hoff, co-proprietor with her husband, Duane, of St. Helena's Fantesca Estate and Winery. "He helped me win a World Bodybuilding Fitness and Fashion Federation Pro Card at the World Bodybuilding Fitness and Fashion International Worlds Competition in Las Vegas in 2015, when I turned 50."
Hoff still competes in the competition's 35+ division. She is the oldest competitor onstage in the division and often places in the top 10 among international competitors.
Building community
Pat and Anne Stotesbery are proprietors of St. Helena's Ladera Vineyards. The couple has been training with the Almonds since 2016, with two sessions each week at their home.
"It feels like we've known them for more than four years because we've formed a really great bond/relationship, which I doubt is unique to us since they are both the sort of people you just have to like," Pat wrote in an email. "The really cool thing is that they've done all this — made all these relationships and managed to also run a profitable business — which is the definition of bootstrapping your way to the American dream!"
Fighting fire
Like many locals, the Almonds were forced to evacuate during the 2017 Tubbs Fire. As they drove out of town, Jacqi couldn't stop thinking about how she might help.
Within weeks she asked friend and gym client Jeff Lemelin, a volunteer battalion chief for Sonoma County, what it takes to become a volunteer firefighter. One year later she was one.
"Jacqi Almond has been with the Sonoma County Fire District since 2018, when she enrolled into the Volunteer Fire Academy at the Santa Rosa Junior College," Lemelin wrote. "Since she joined she's been on numerous [major] fires in a short amount of time — the Kincade Fire, the Glass Fire and the LNU Complex Fire, to name a few."
Since becoming a volunteer, Jacqi has become one of Lemelin's "go-to firefighters."
According to both Jacqi and Lemelin, firefighting is a physically demanding job that requires quick thinking, while improvising and adapting to overcome dynamic situations.
"Jacqi is always professional, eager to learn, quick on her feet and flexible," Lemelin wrote. "I think being a mom to four kids has prepared her to multitask and always have an eye out for the safety of others."
Learning to see from other points of view
Parents with children are always learning to adapt and remain flexible. Having four children — Caleb, 12; Isabella, 10; Elijah, 8; and Dominic, 4 — allows the Almonds ample opportunity to practice such skills and gain new insights.
"Our oldest, Caleb, is autistic and we are constantly in awe at how he provides us a new way to see things from a different perspective," Donavan said. "He is the biggest teacher. He doesn't judge others, and he sees each person as who they are. He teaches us patience and empathy and teaches us ways to connect to others that we'd never considered. It's not always easy, but we treasure all our children for who they are and where they are and what they teach us."
Being parents in a time of Black Lives Matter
"I didn't grow up thinking much about race, but today I have to," Jacqi said. "I never thought I'd need to tell my 8-year-old that he shouldn't wear a hoodie sweatshirt outside at night, but that's something we talk about. The community is warm and welcoming here, but there are those out there that make such conversations necessary."
Growing up in Atlanta provided Donavan with a certain point of view about race in America.
"As we are seeing from the recent election results in Georgia, Atlanta is not shy about talking about or dealing with race in America," Donavan said. "I think that comes from the fact that many African American leaders came from Atlanta — Martin Luther King Jr., John Lewis, Stacey Abrams and others. There are also African Americans at every level of the economic scale there. This, I believe, created an environment of confidence and helped lay a foundation for real positive lasting change."
The future of fitness in the Napa Valley
The Almonds envision Napa Valley becoming a health and wellness destination but also a region that has the makings of becoming a place on the globe known for living longer, healthier lives. This idea, termed, "Blue Zones" in a 2005 National Geographic story, "The Secrets of a Long Life," is not so much the end goal but more of a long-term vision for living in a healthy community.
"Blue Zones create living and working habits that encompass a wellness/preventive mentality," Stotesbery wrote. "In fact, Donavan and I were part of an early study group discussing the possibility of a Blue Zone application here in the Napa Valley. This is ongoing, and I am certain that if we ever get it really going, he'll want to be a part of it. He talks this stuff because he believes in it and wants to contribute to it."
What the future of the Napa Valley becomes remains undetermined, but what is clear is that having innovative, entrepreneurial, community-centered families that live lives of service such as the Almonds is the lifeblood of any vibrant community.
WATCH NOW: IS BEER YOGA THE NEXT BIG EXERCISE CRAZE?
SEE PHOTOS FROM THE NAPA VALLEY MARATHON 2020
Photos: Napa Valley Marathon 2020
Napa Valley Marathon 2020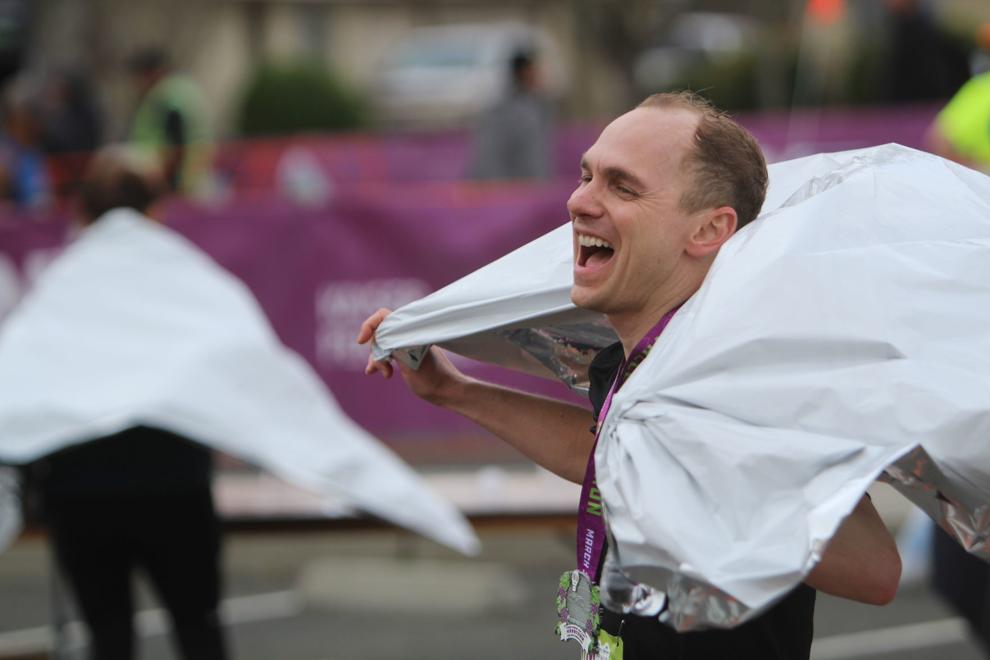 Napa Valley Marathon 2020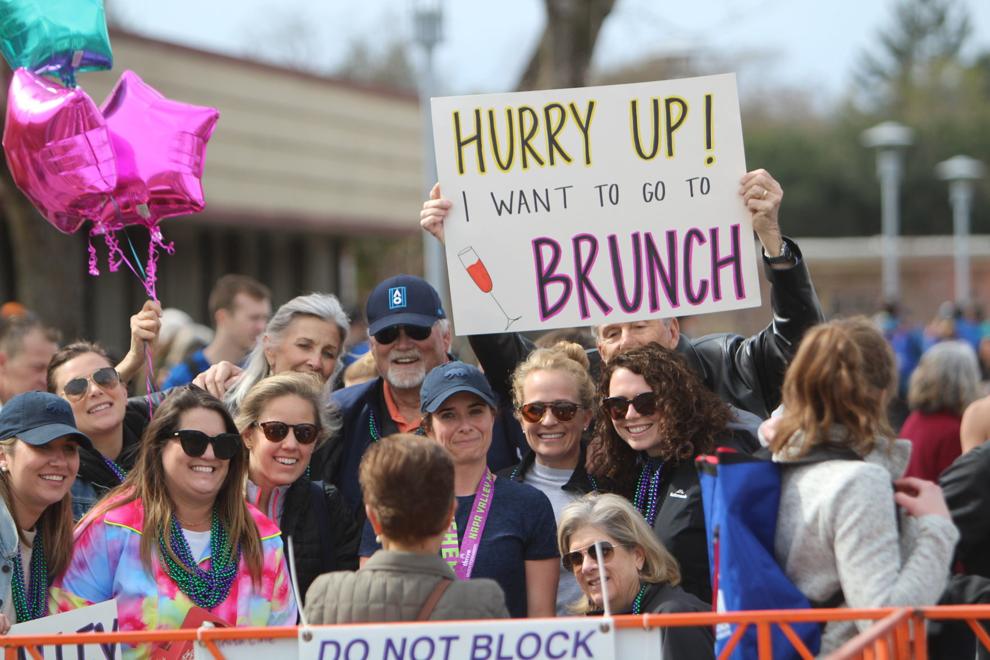 Napa Valley Marathon 2020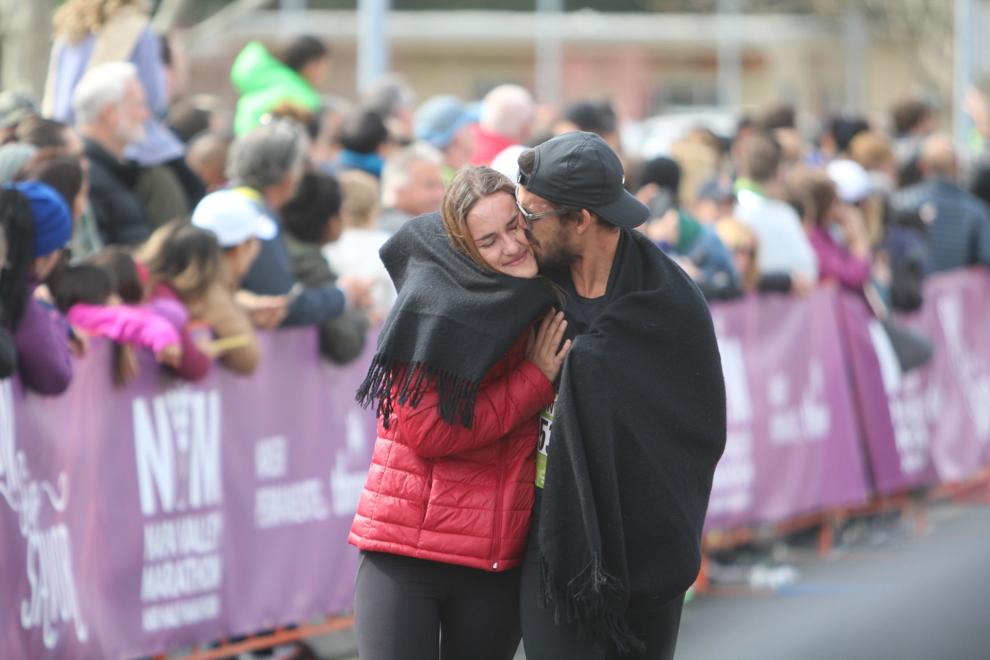 Napa Valley Marathon 2020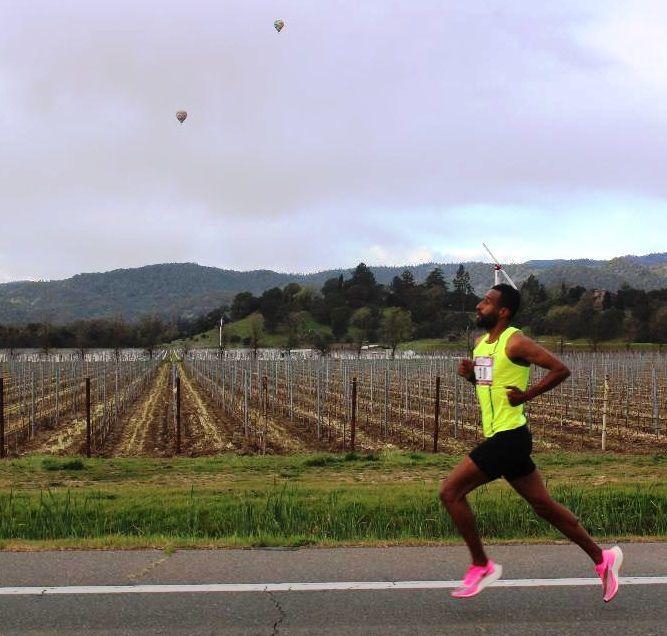 Napa Valley Marathon 2020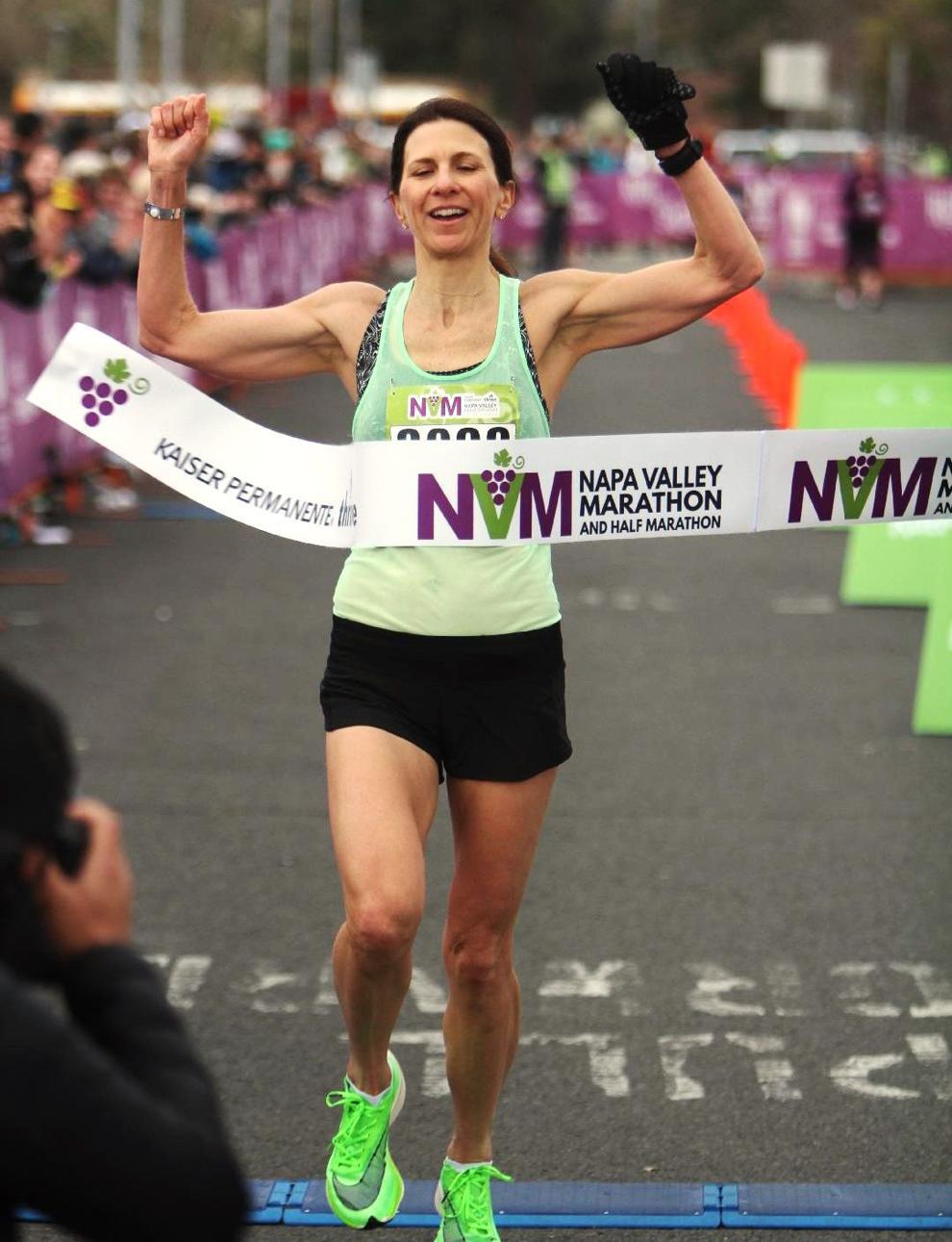 Napa Valley Marathon 2020
Napa Valley Marathon 2020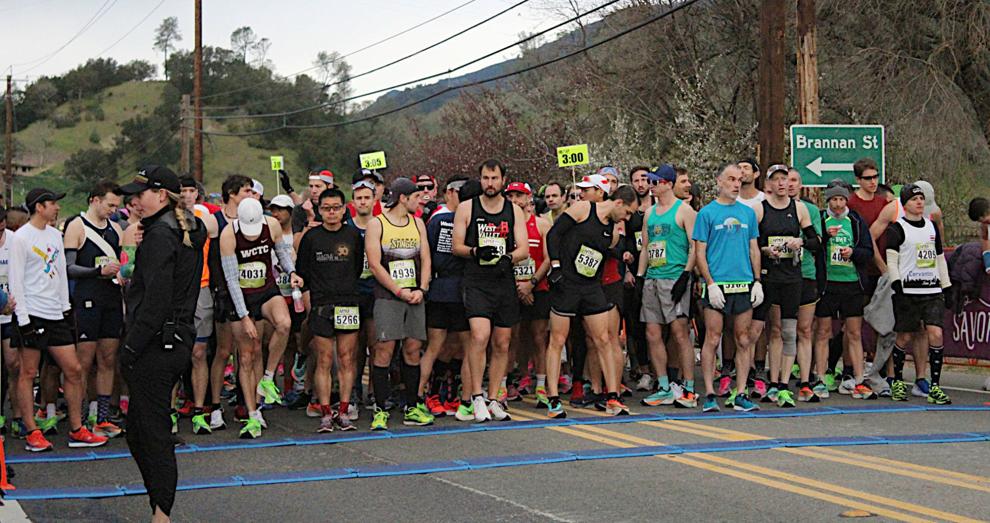 Napa Valley Marathon 2020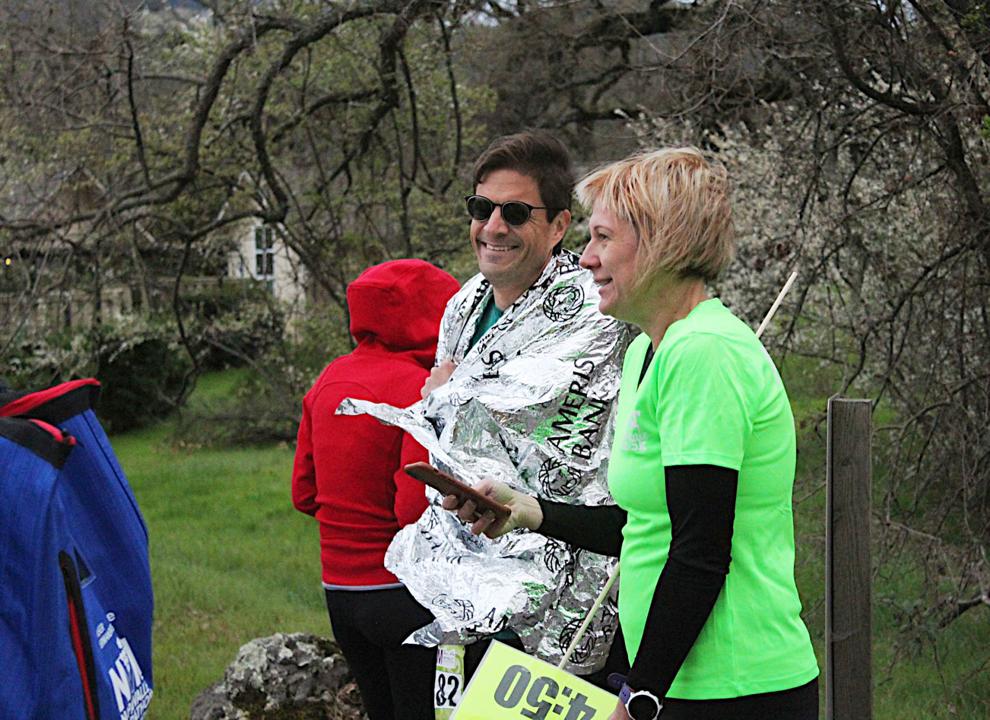 Napa Valley Marathon 2020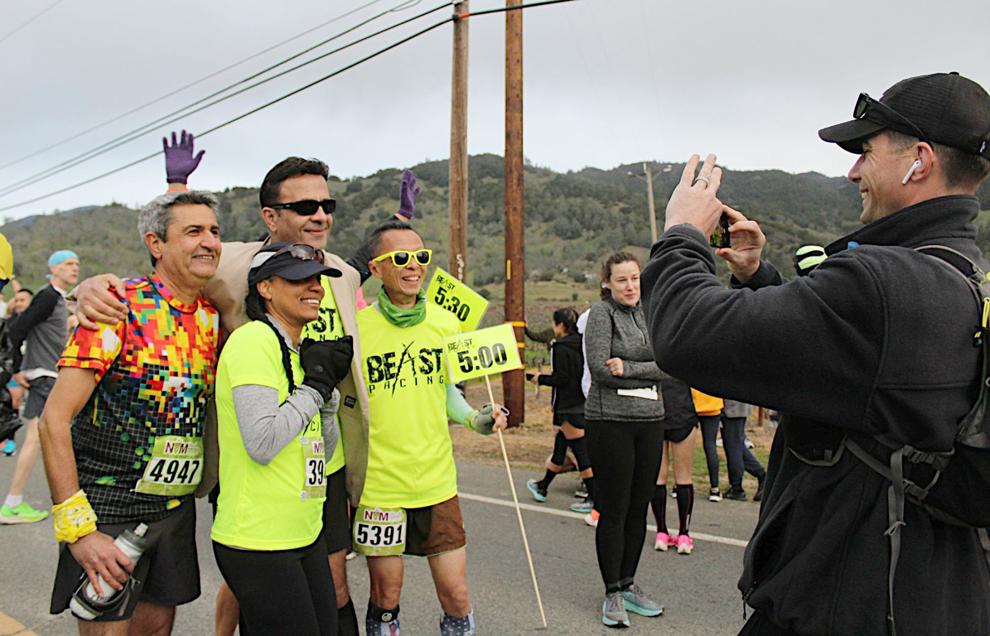 Napa Valley Marathon 2020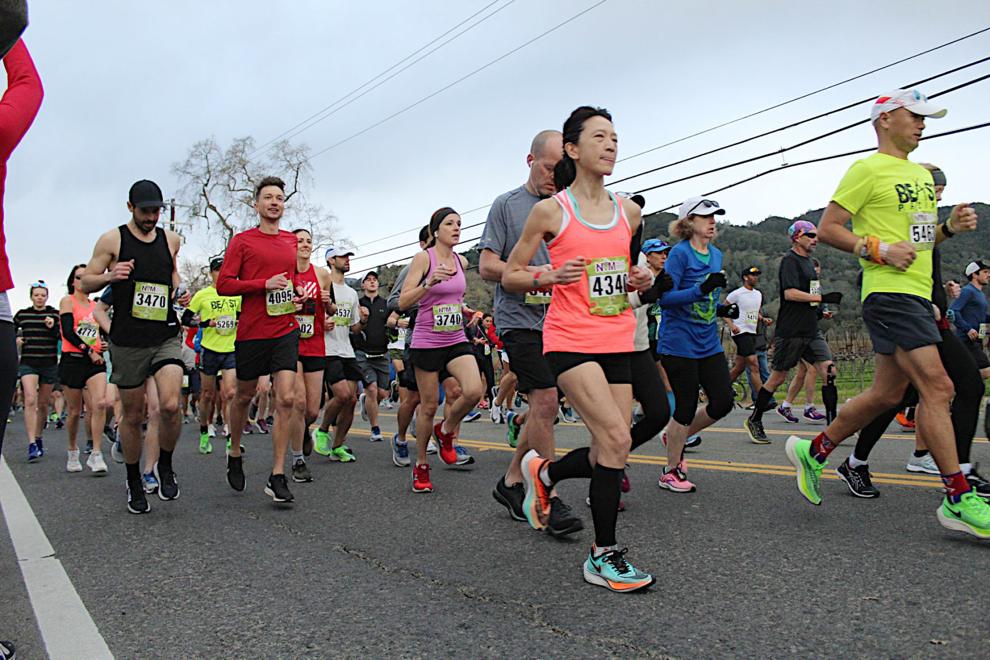 Napa Valley Marathon 2020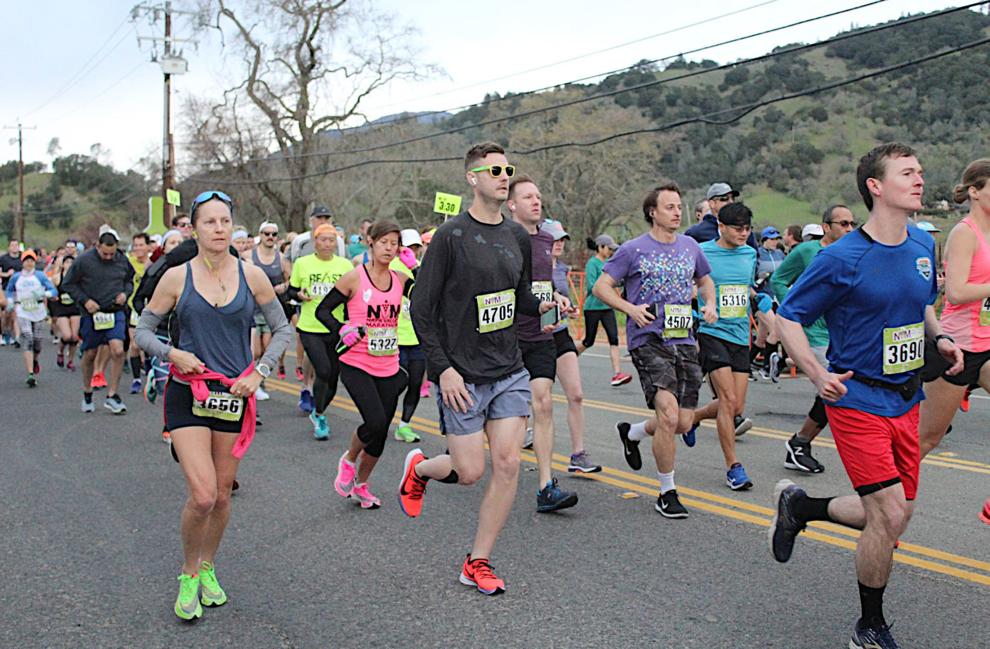 Napa Valley Marathon 2020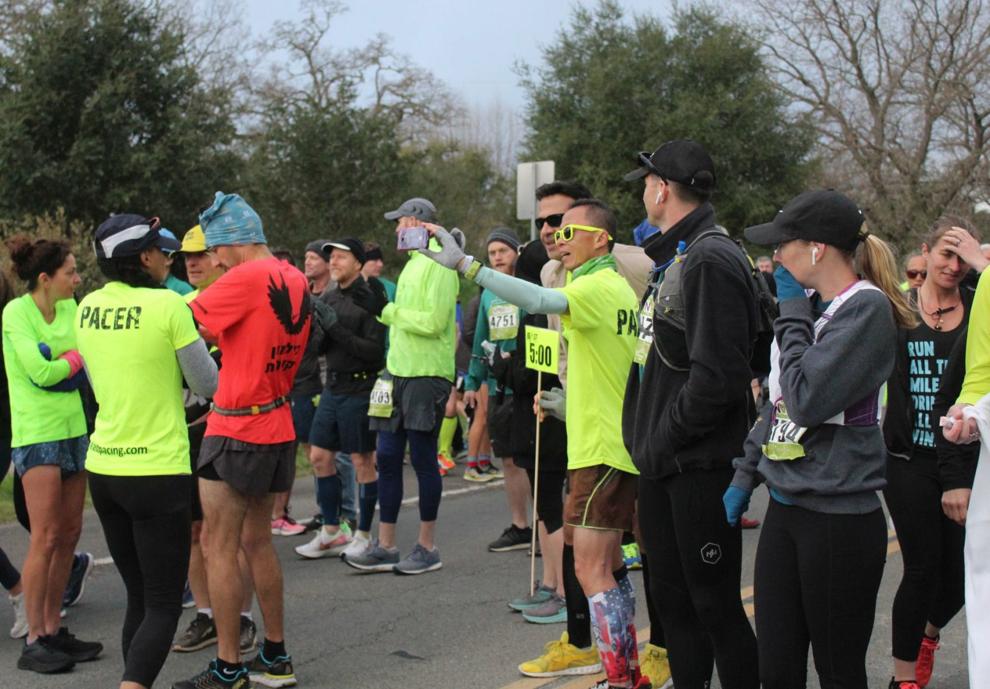 Napa Valley Marathon 2020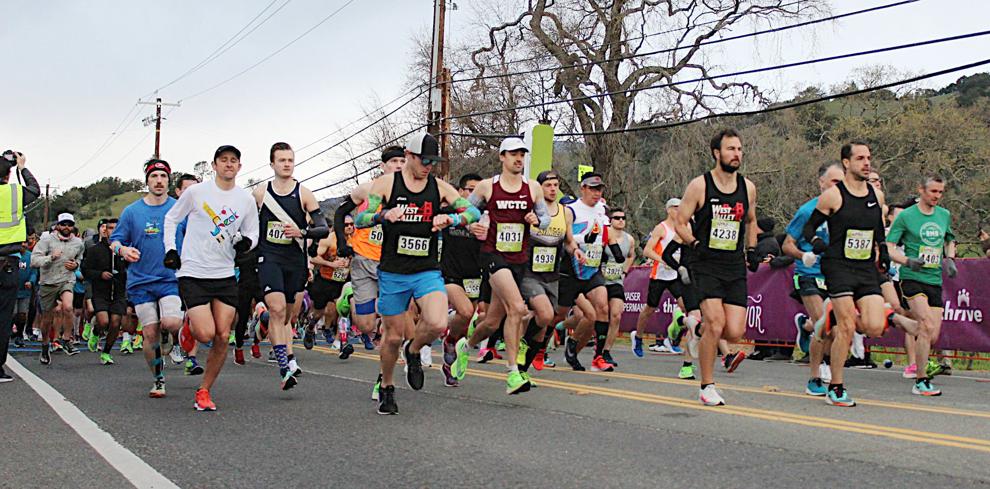 Napa Valley Marathon 2020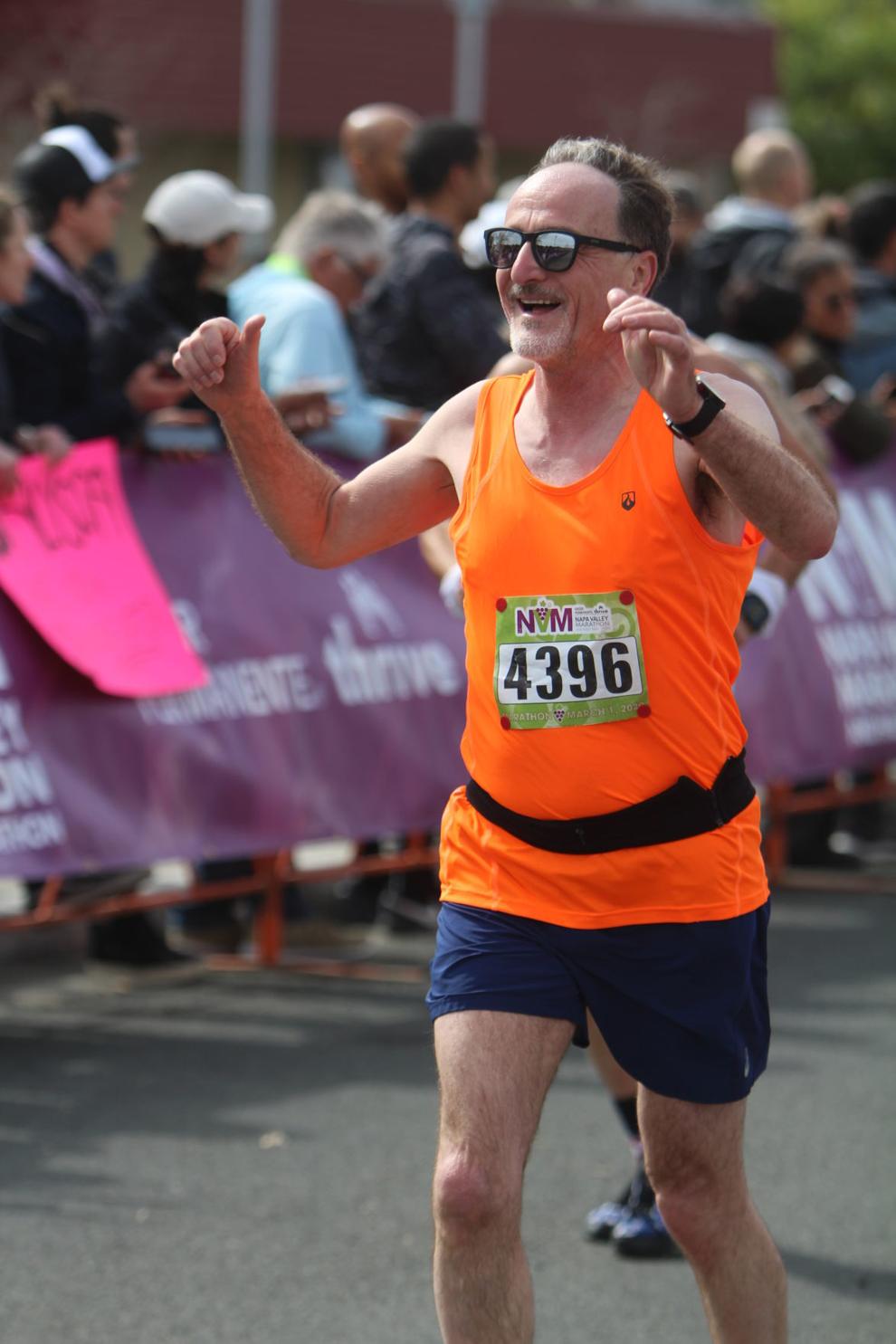 Napa Valley Marathon 2020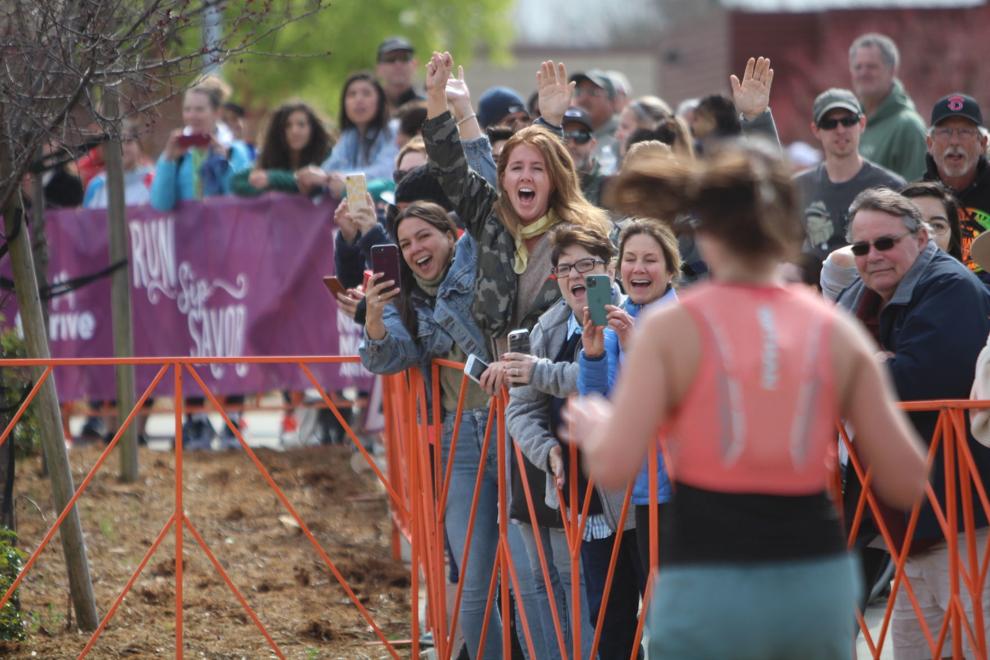 Napa Valley Marathon 2020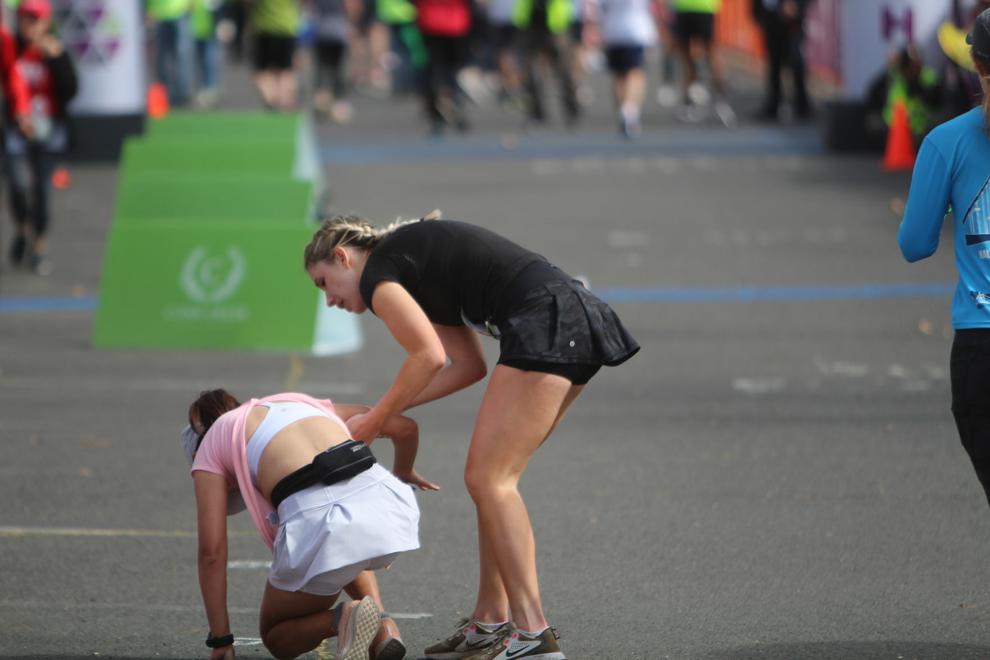 Napa Valley Marathon 2020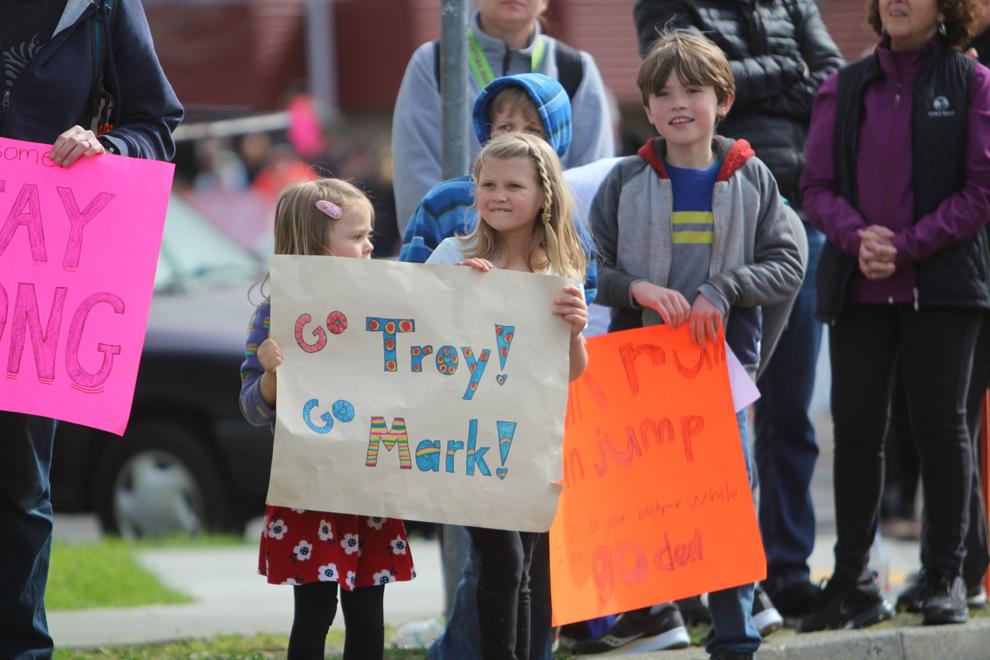 Napa Valley Marathon 2020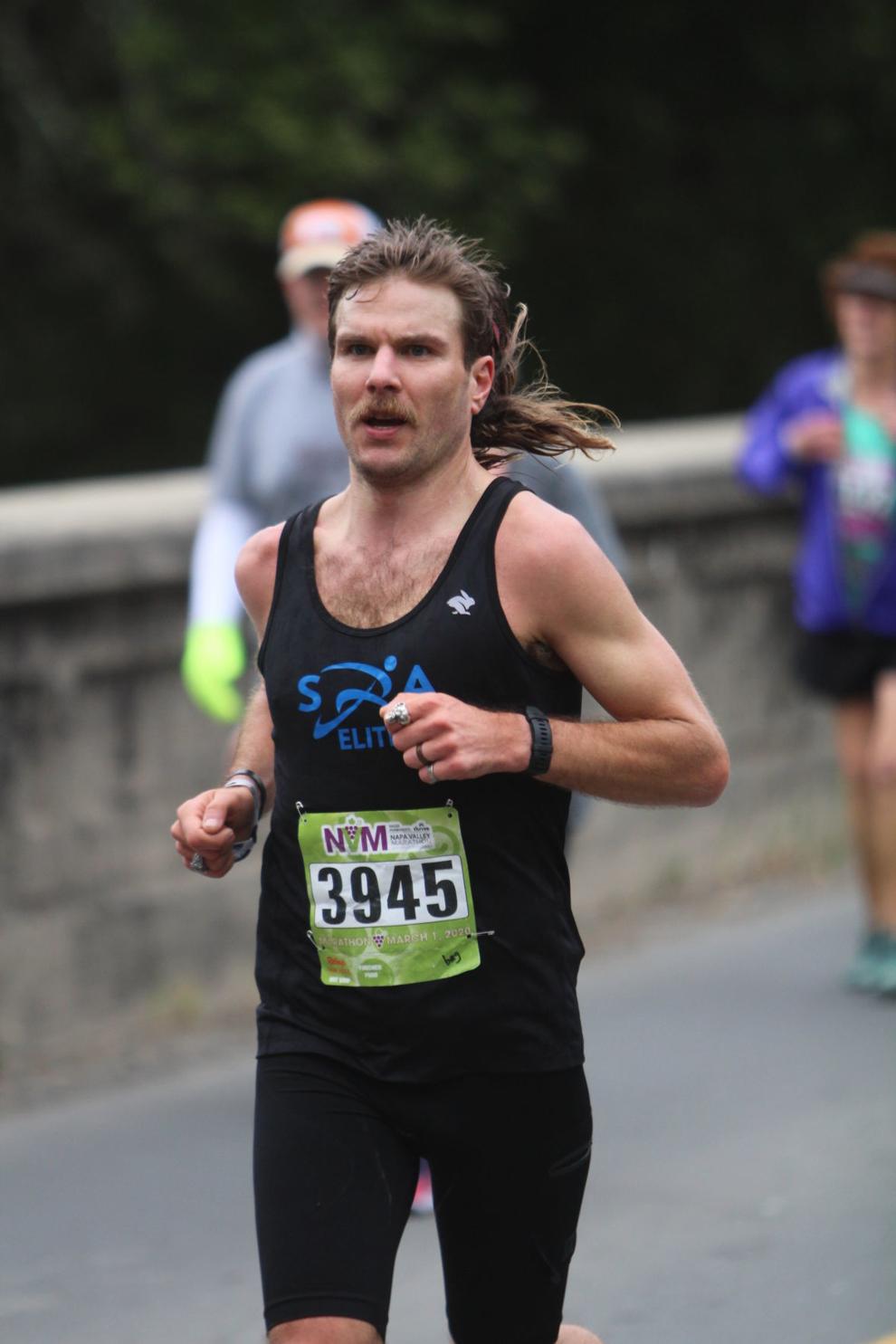 Napa Valley Marathon 2020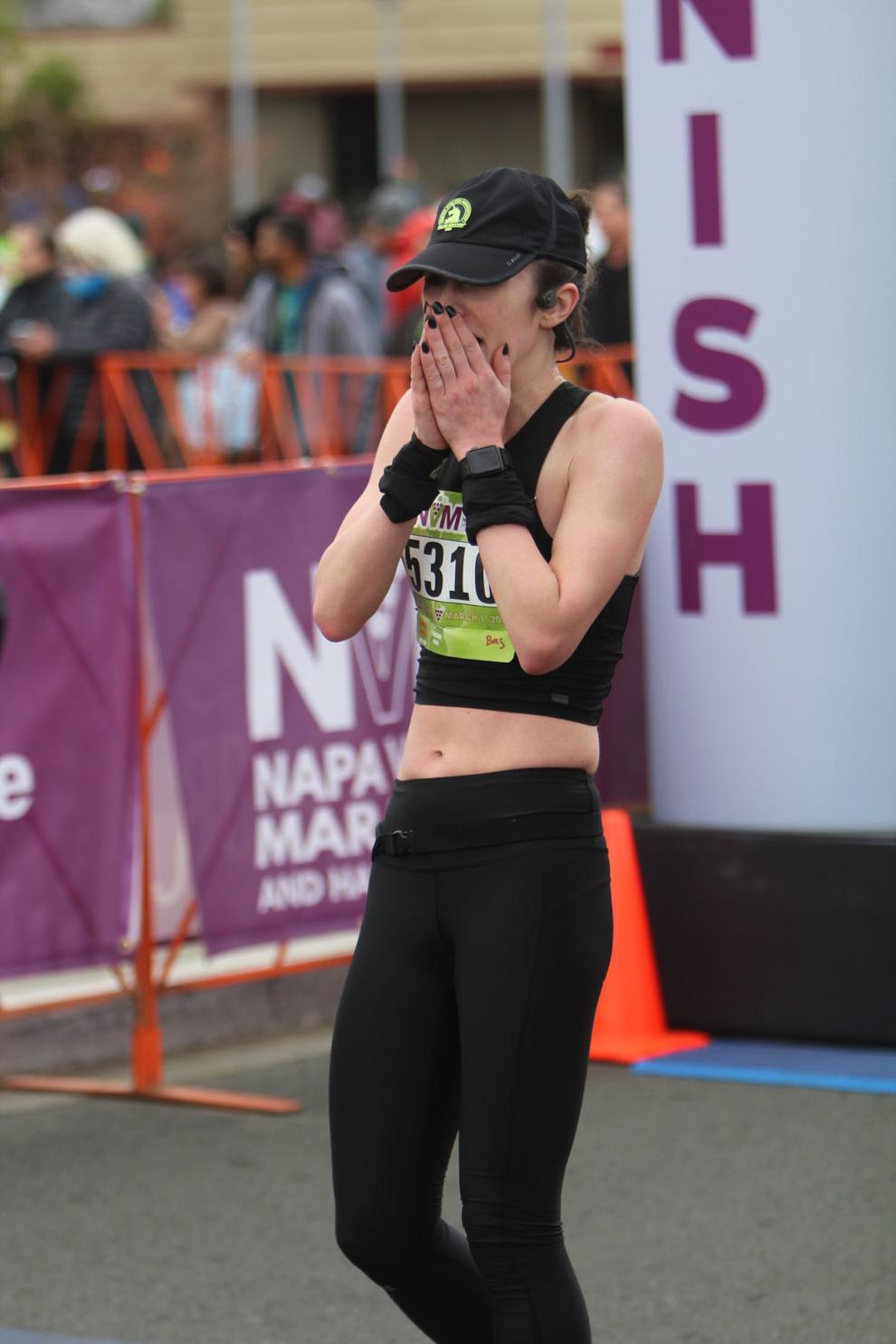 Napa Valley Marathon 2020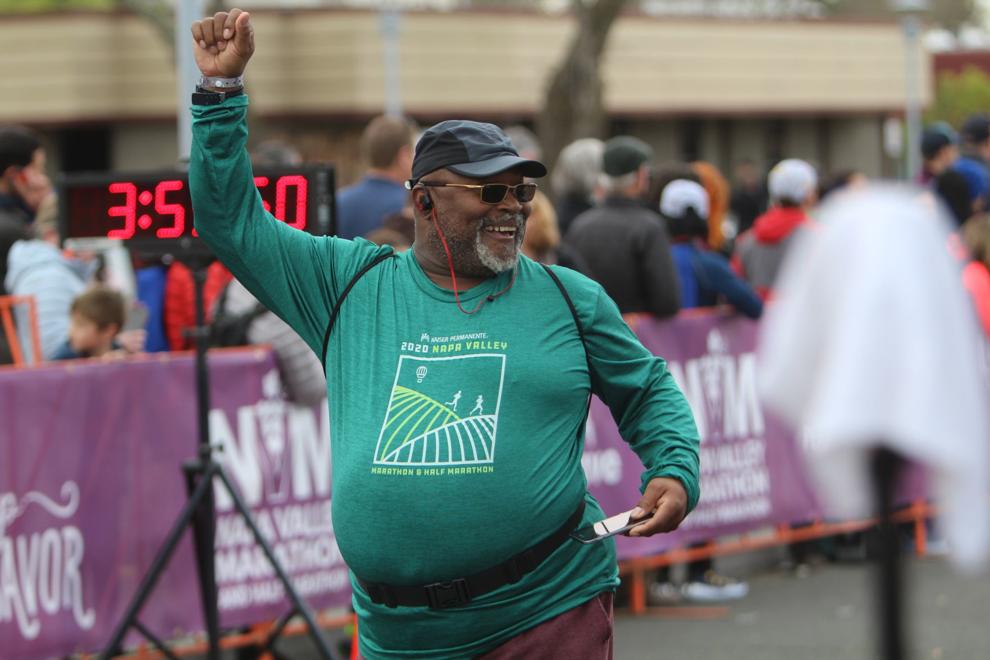 Napa Valley Marathon 2020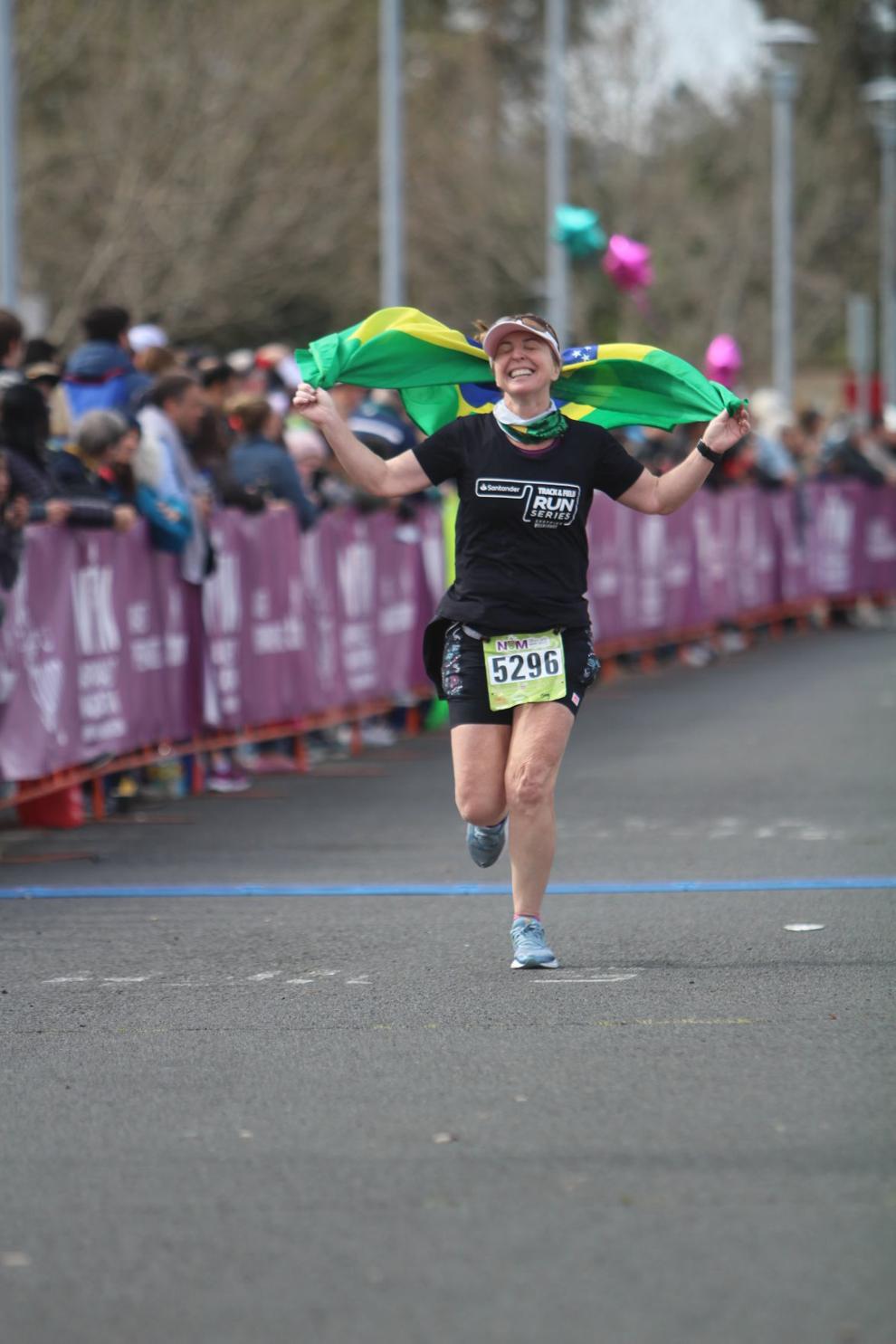 Napa Valley Marathon 2020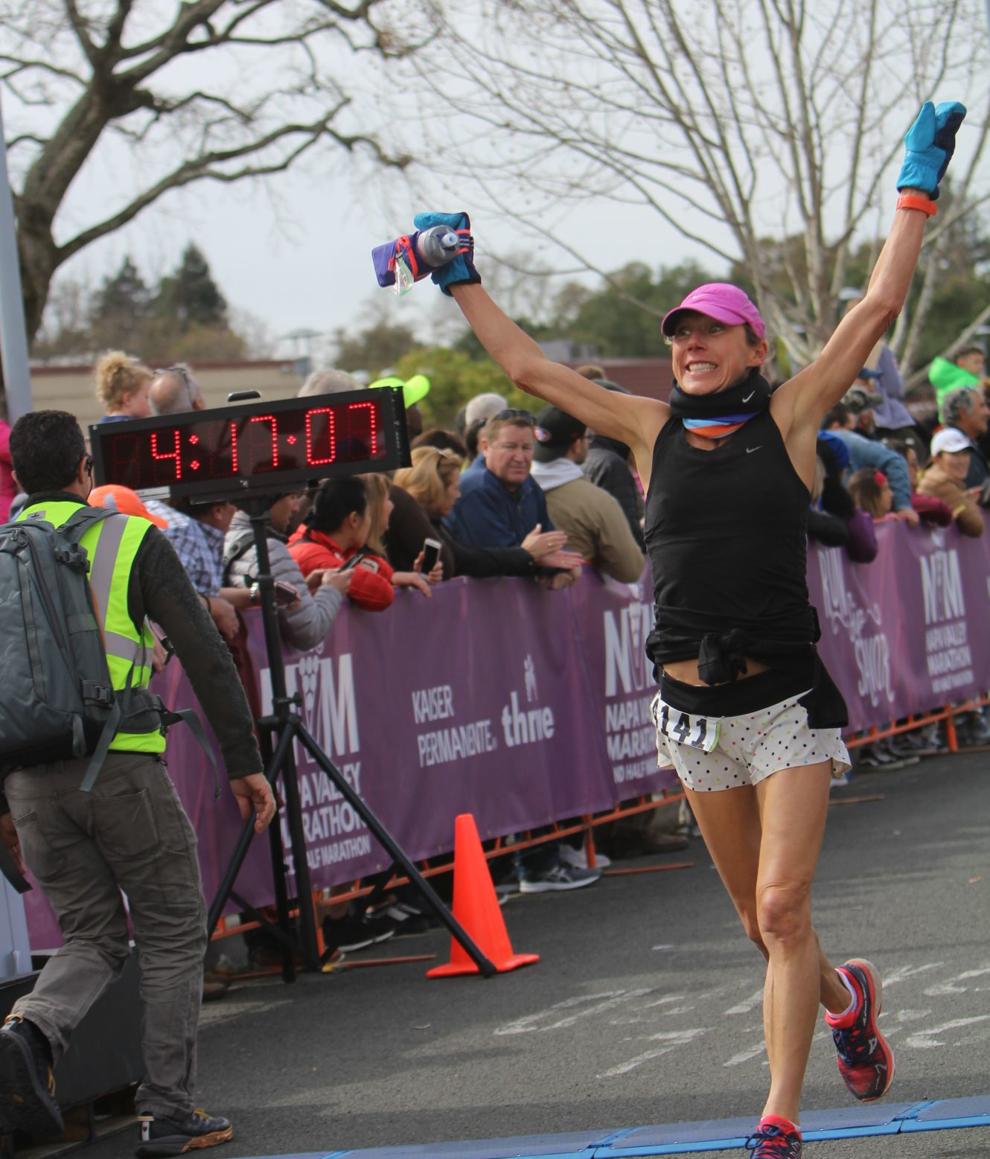 Napa Valley Marathon 2020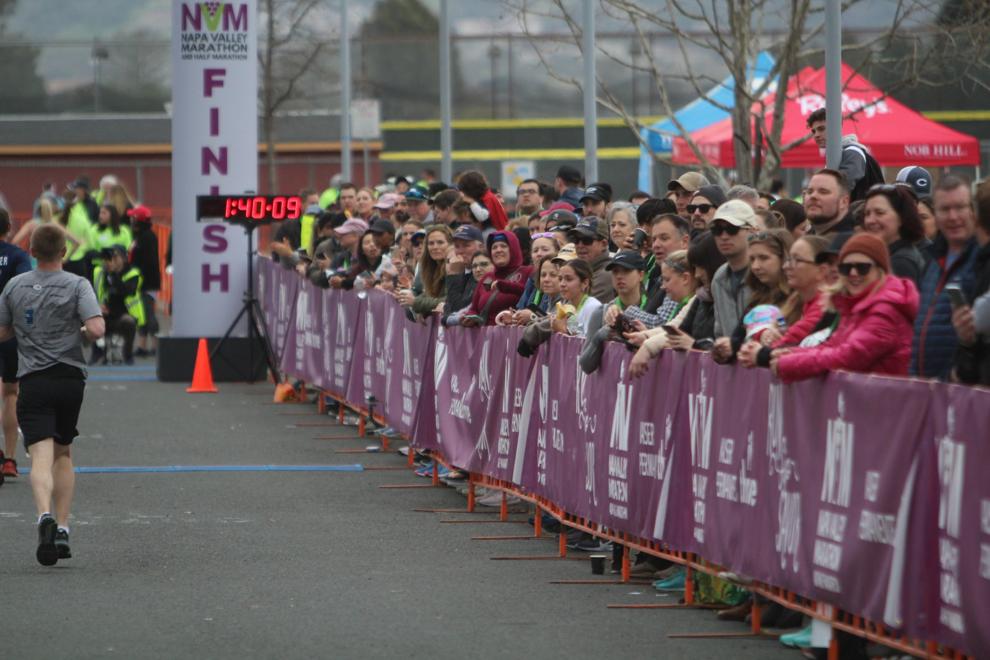 Napa Valley Marathon 2020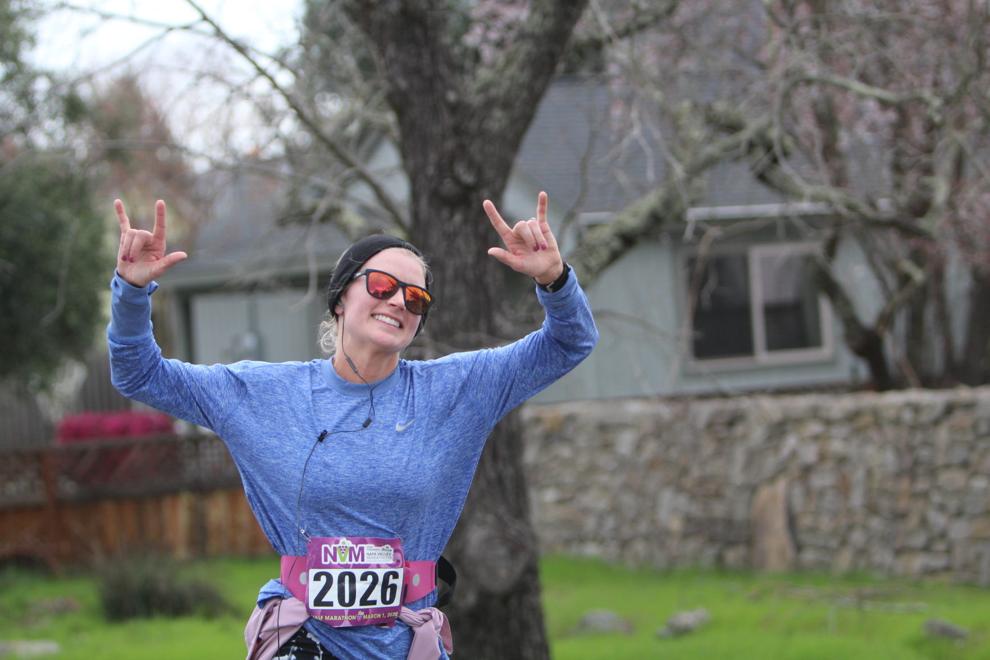 Napa Valley Marathon 2020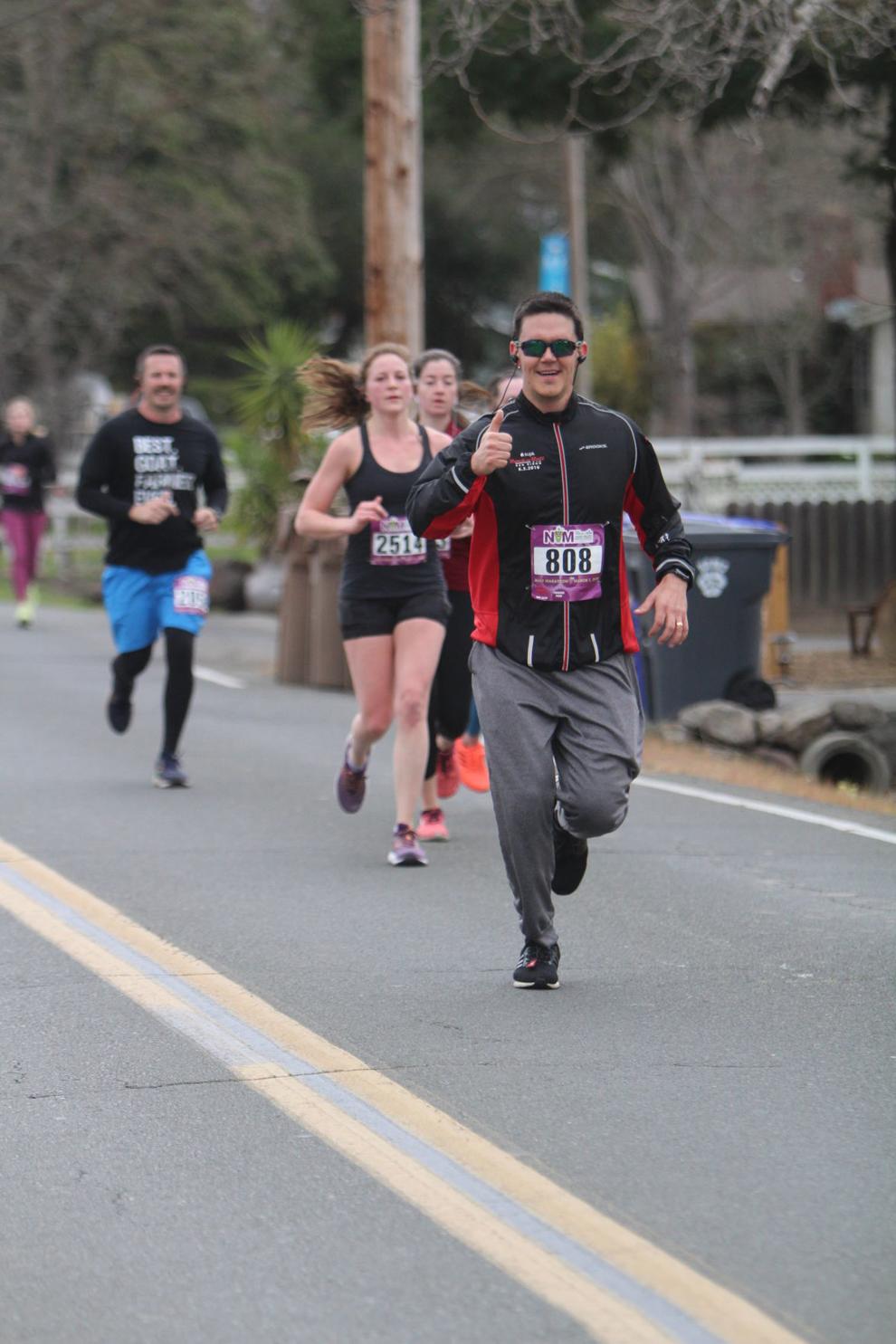 Napa Valley Marathon 2020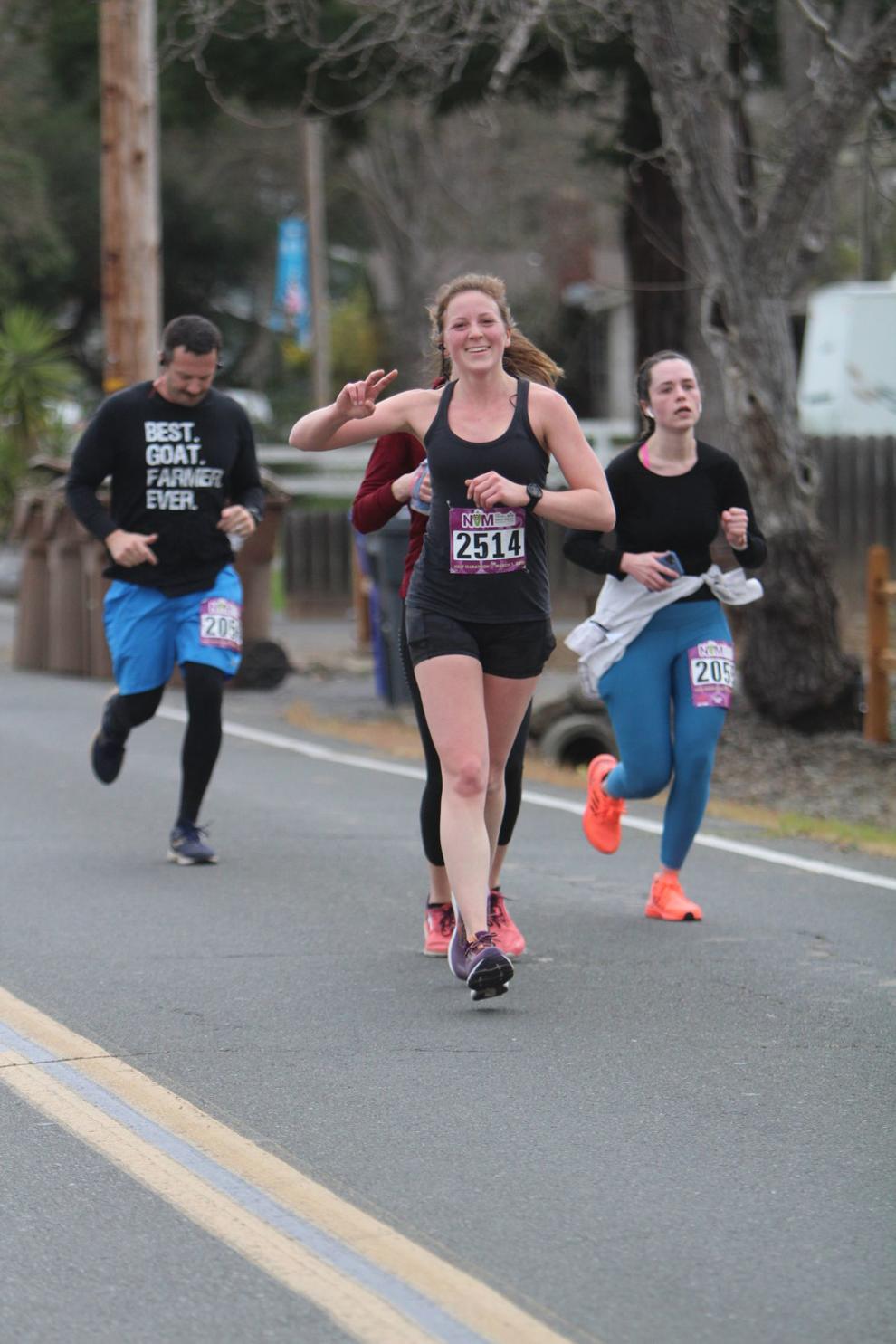 Napa Valley Marathon 2020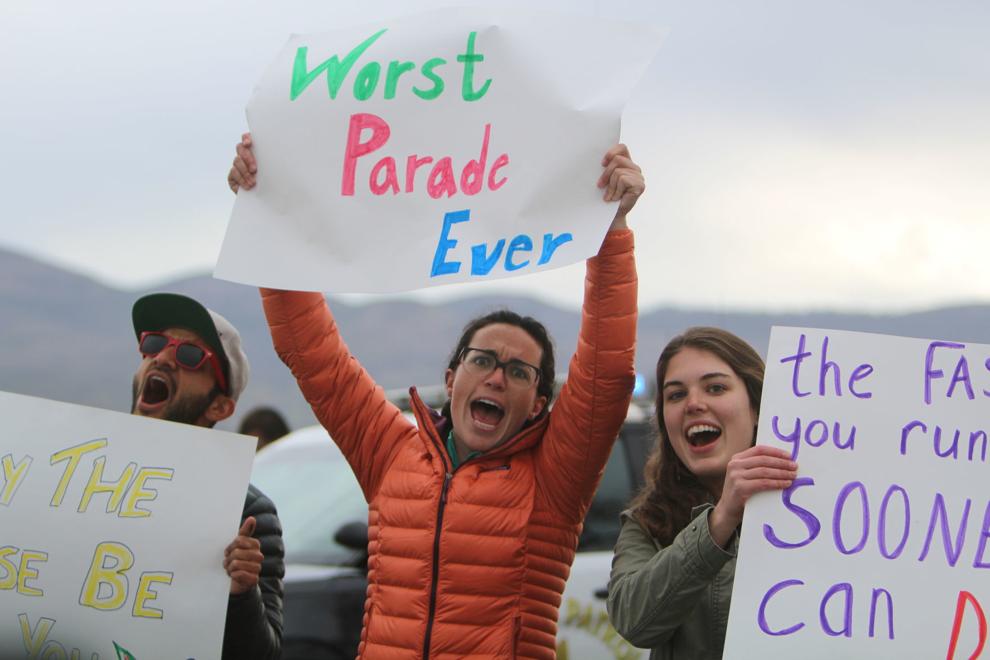 Napa Valley Marathon 2020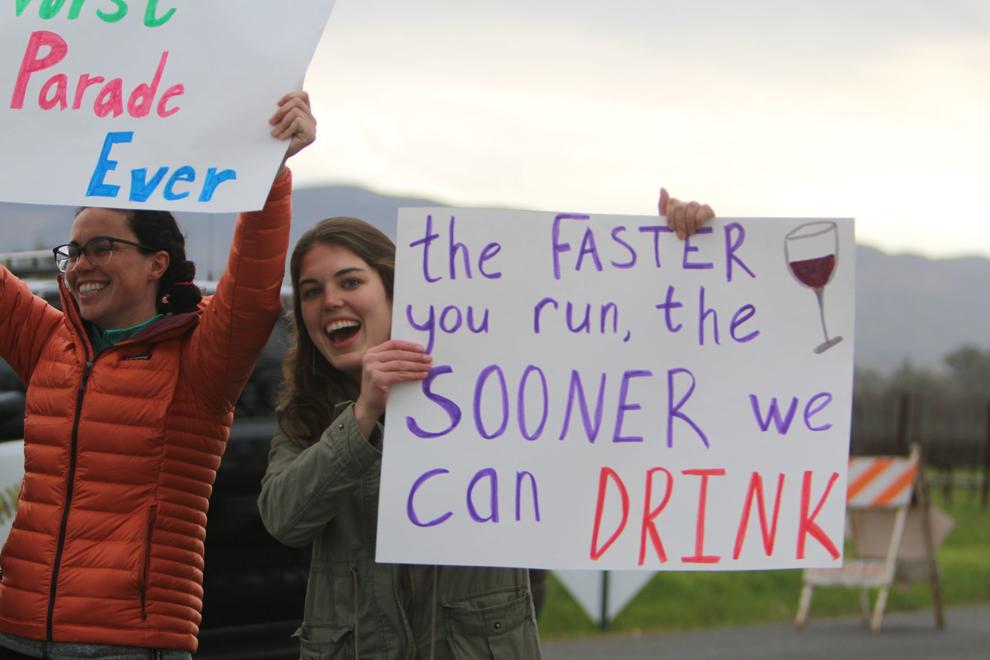 Napa Valley Marathon 2020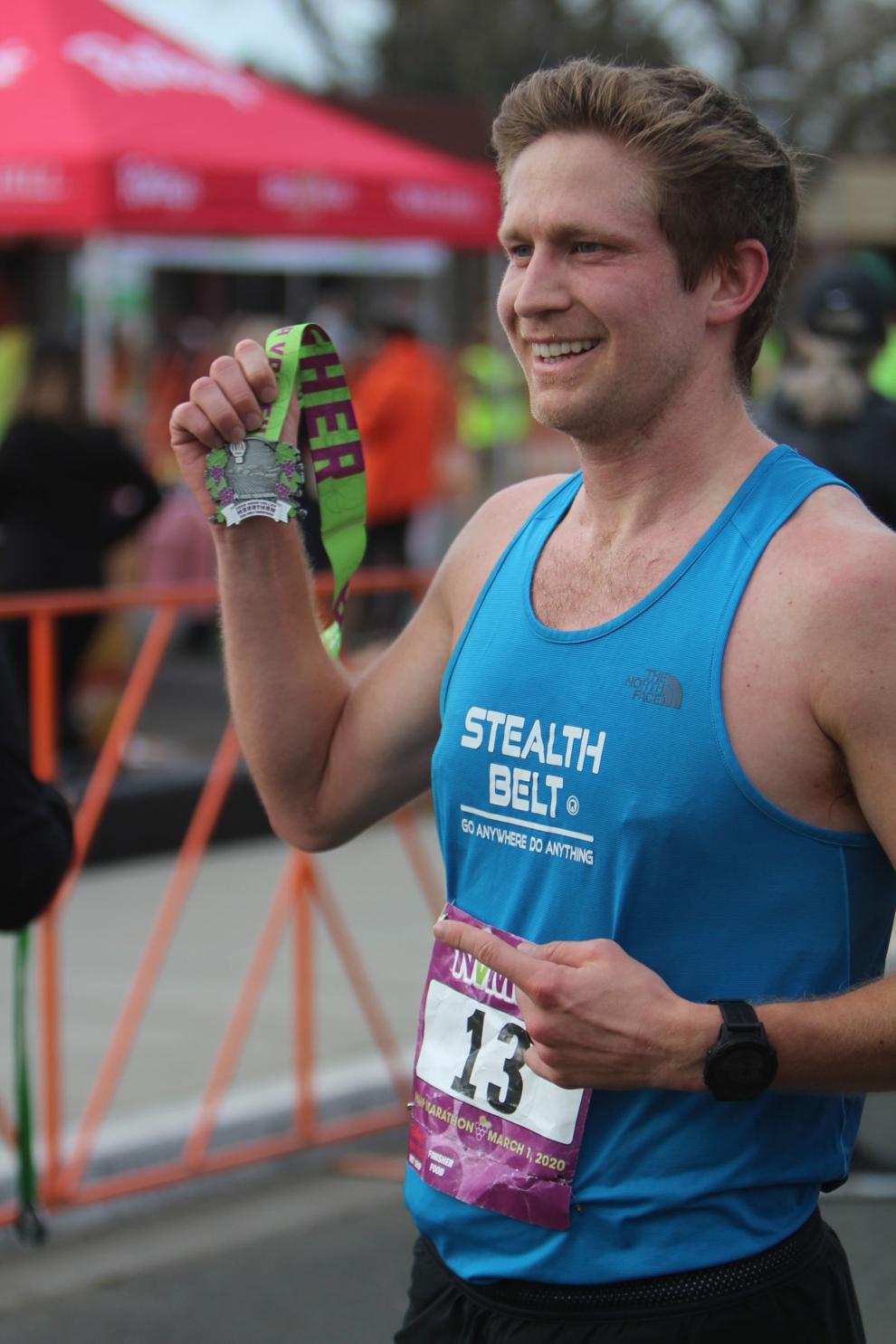 Napa Valley Marathon 2020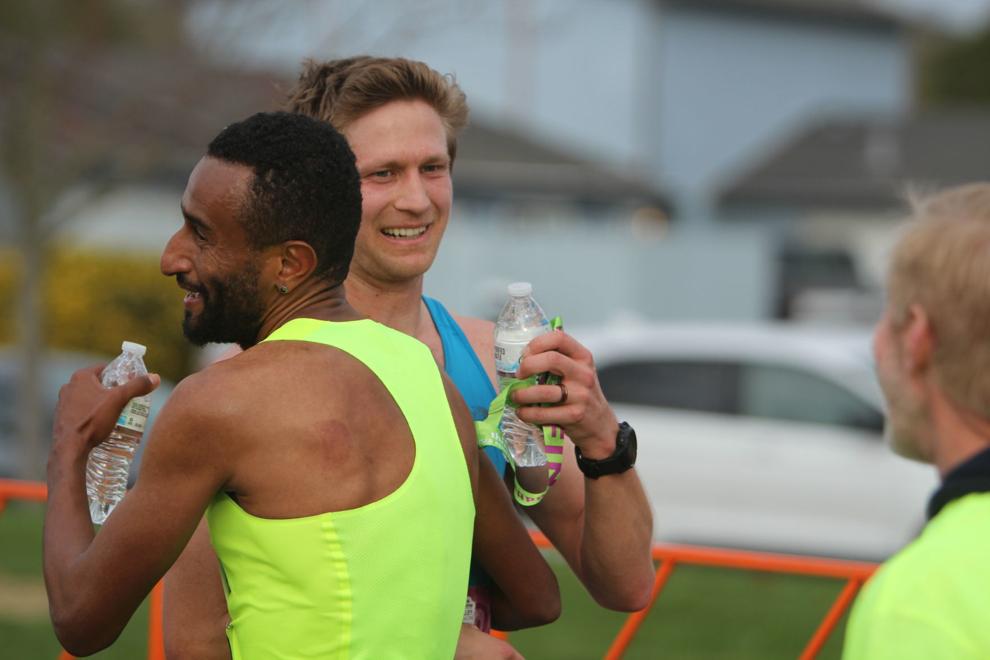 Online Yoga with Calistoga Parks & Recreation and Calistoga Fit
Start 2021 with a refreshing, mindful yoga practice.
Calistoga Parks & Recreation and Calistoga Fit are presenting online yoga classes until it is safe to meet again in person.
Classes will be held with Jordan via Zoom from 6—7 p.m., on Mondays. Registration is open one week before each Monday class, and closes at 5 p.m. the previous Friday. Participants will be emailed the Zoom link for each class.
Register at cityofcalistoga.perfectmind.com, or call (707) 942-2838.
WATCH NOW: GET UP, STAND UP, OLDER SEDENTARY WOMEN FACE GREATER RISK OF HEART FAILURE
SEE PHOTOS FROM NAPA VALLEY MARATHON 2020
Photos: Napa Valley Marathon 2020
Napa Valley Marathon 2020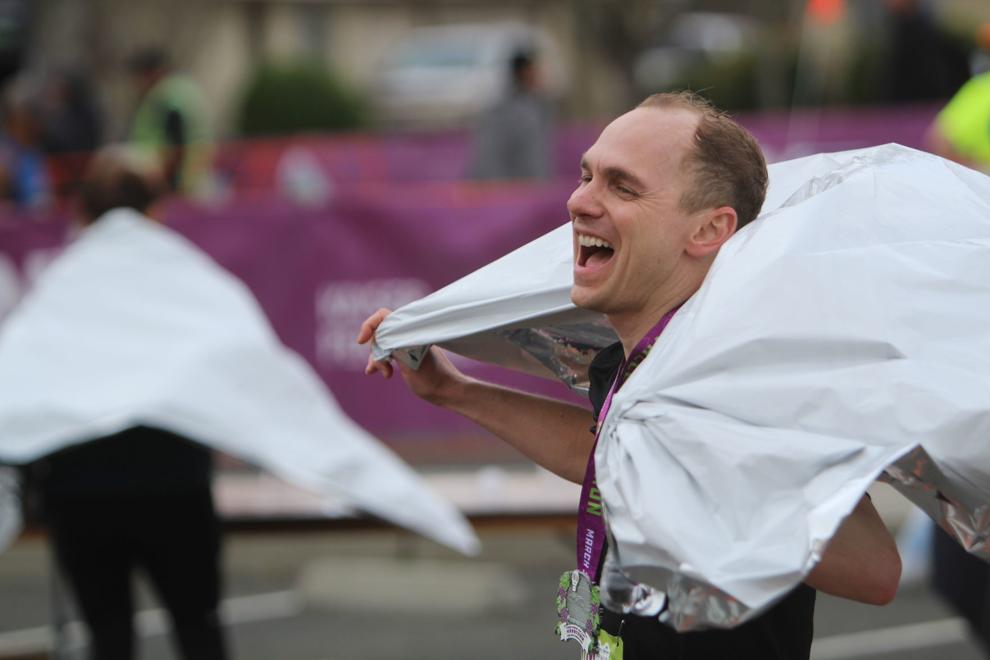 Napa Valley Marathon 2020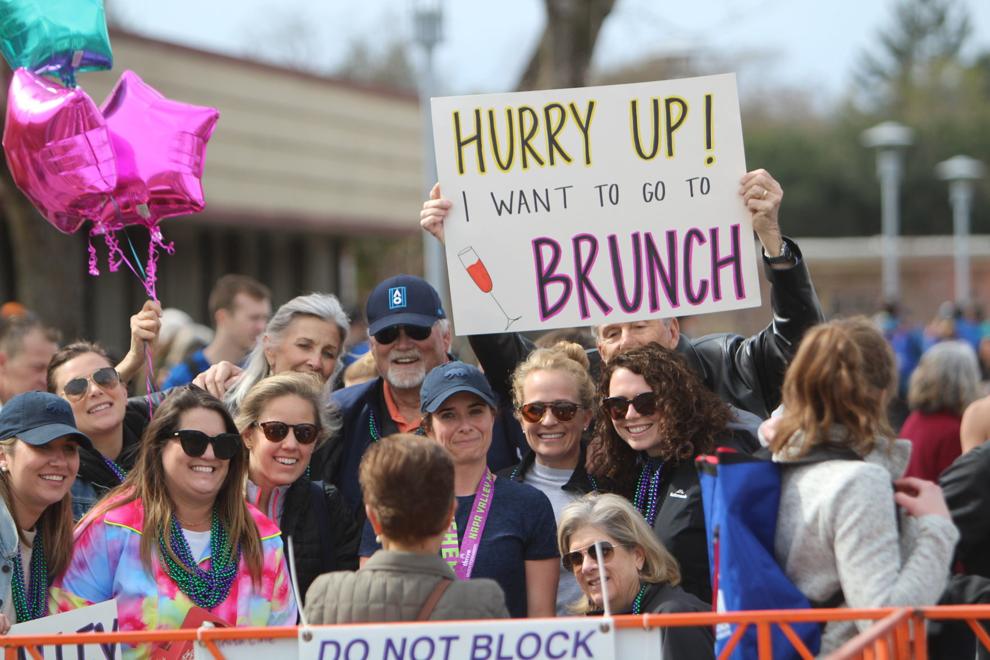 Napa Valley Marathon 2020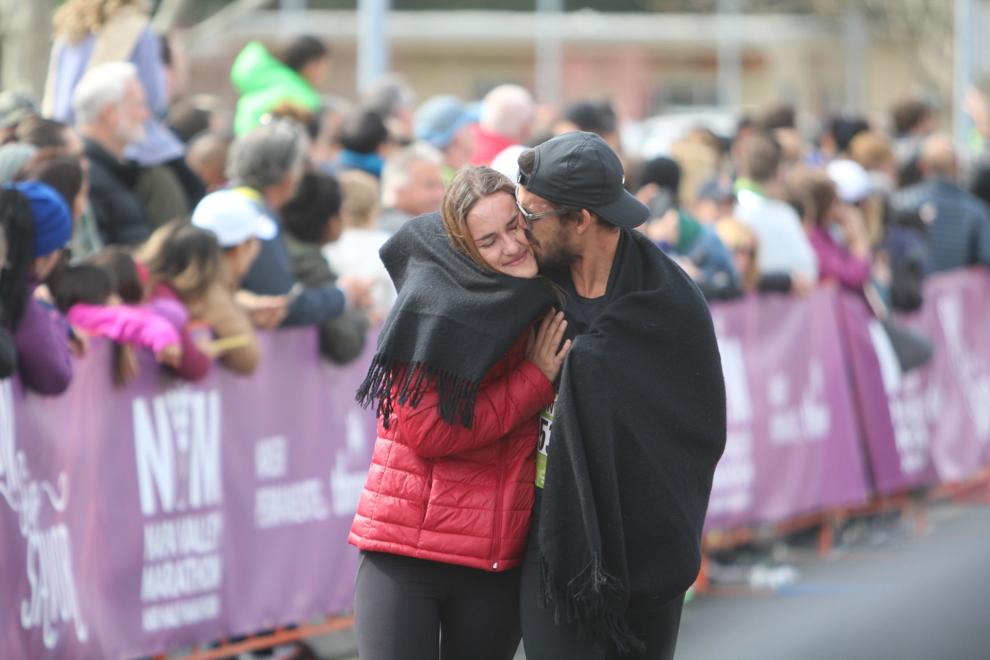 Napa Valley Marathon 2020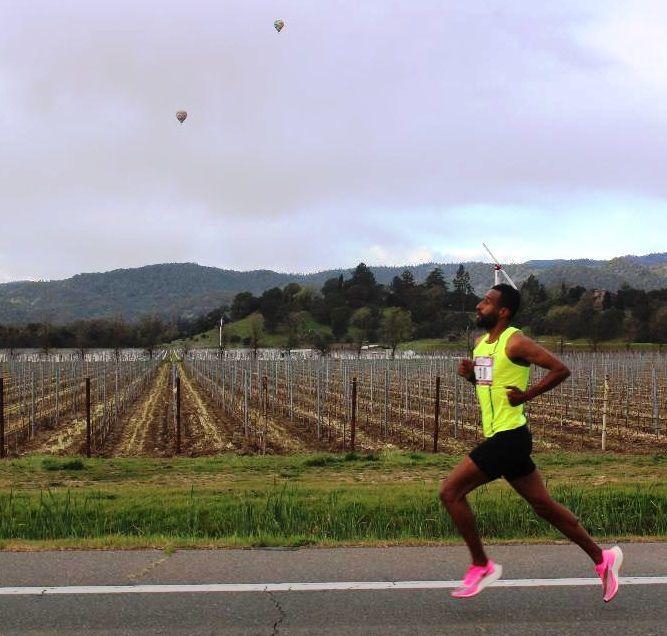 Napa Valley Marathon 2020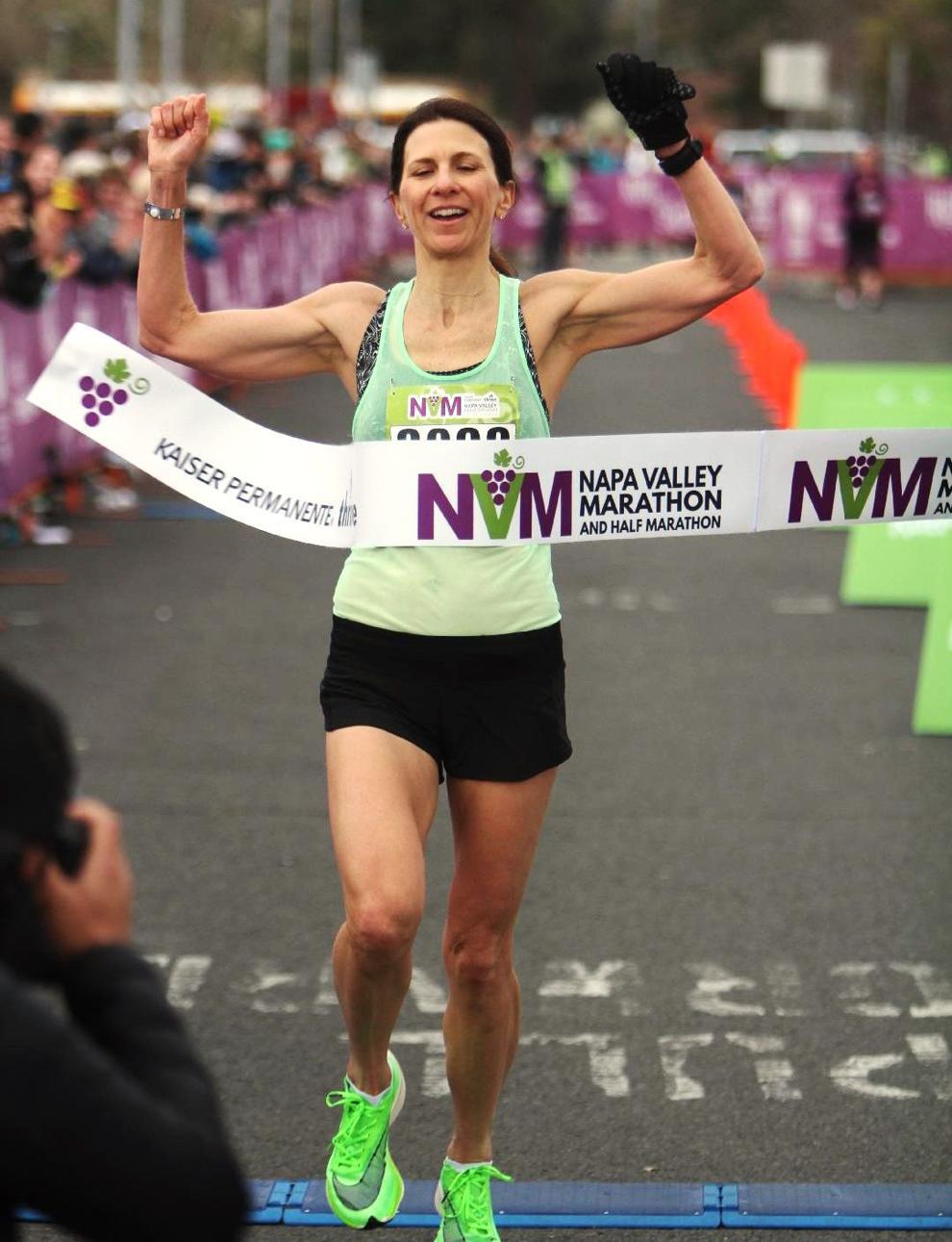 Napa Valley Marathon 2020
Napa Valley Marathon 2020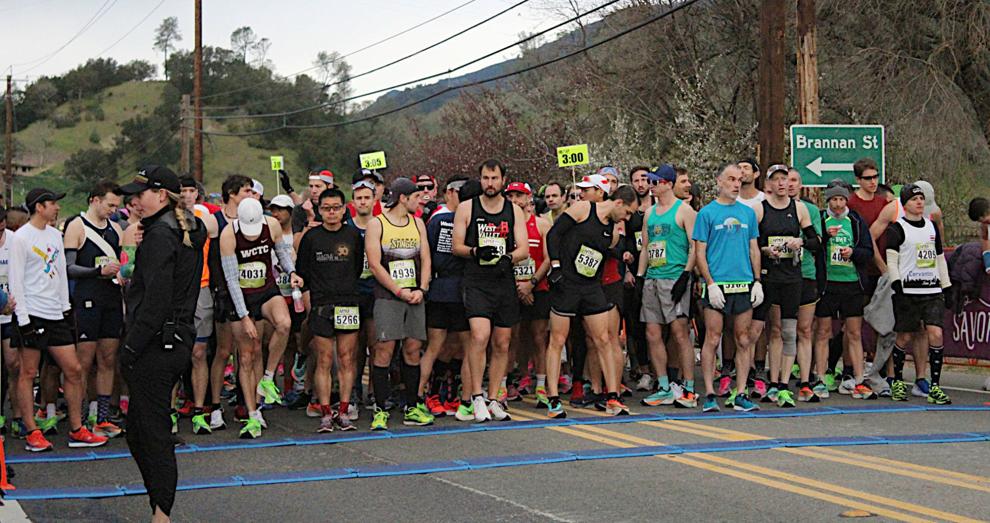 Napa Valley Marathon 2020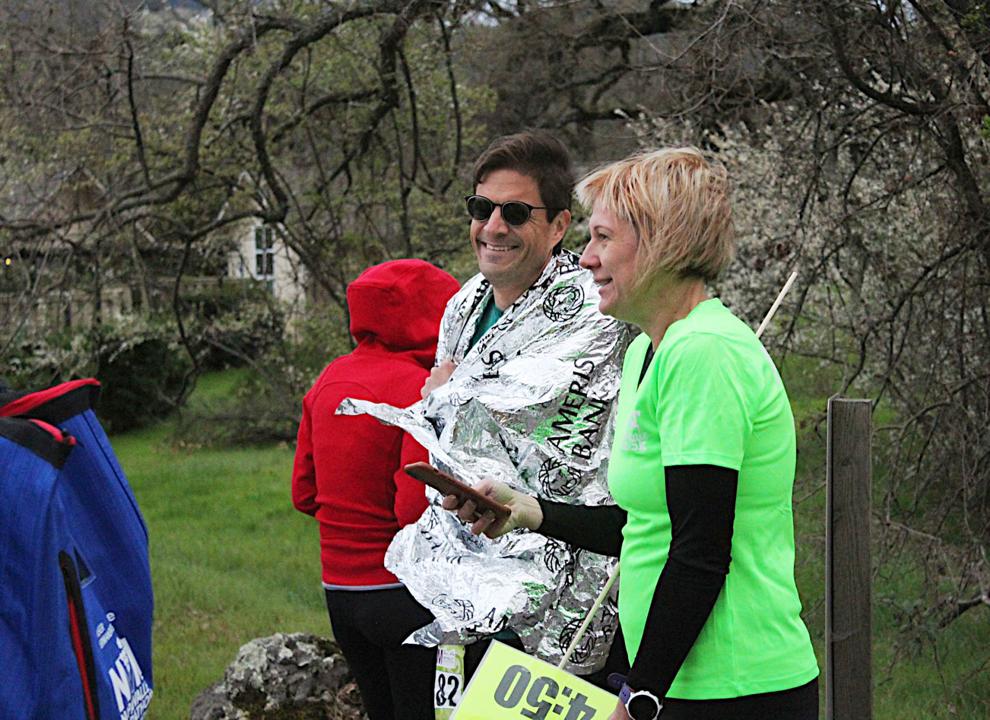 Napa Valley Marathon 2020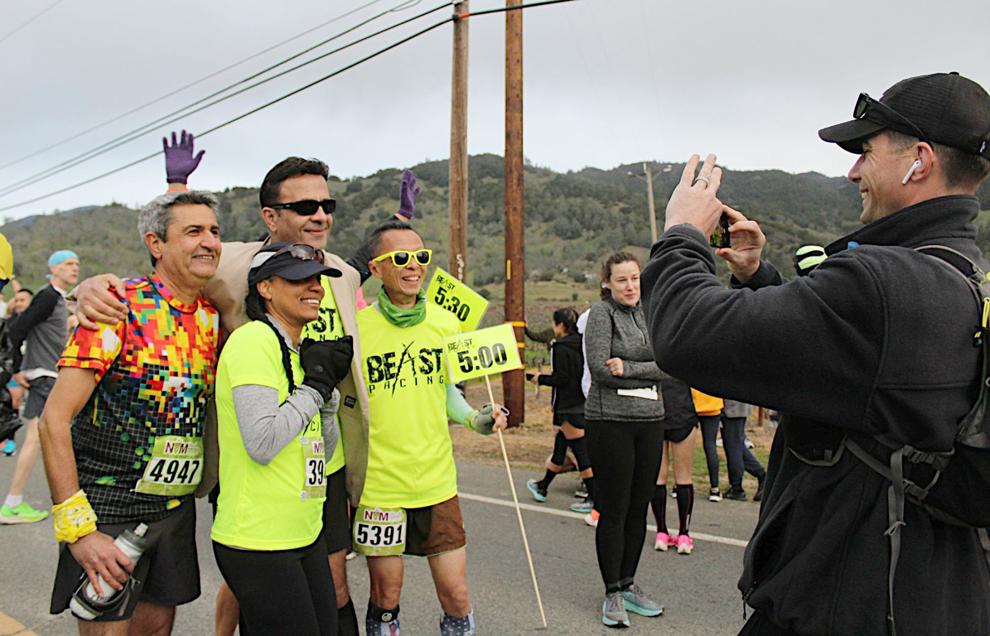 Napa Valley Marathon 2020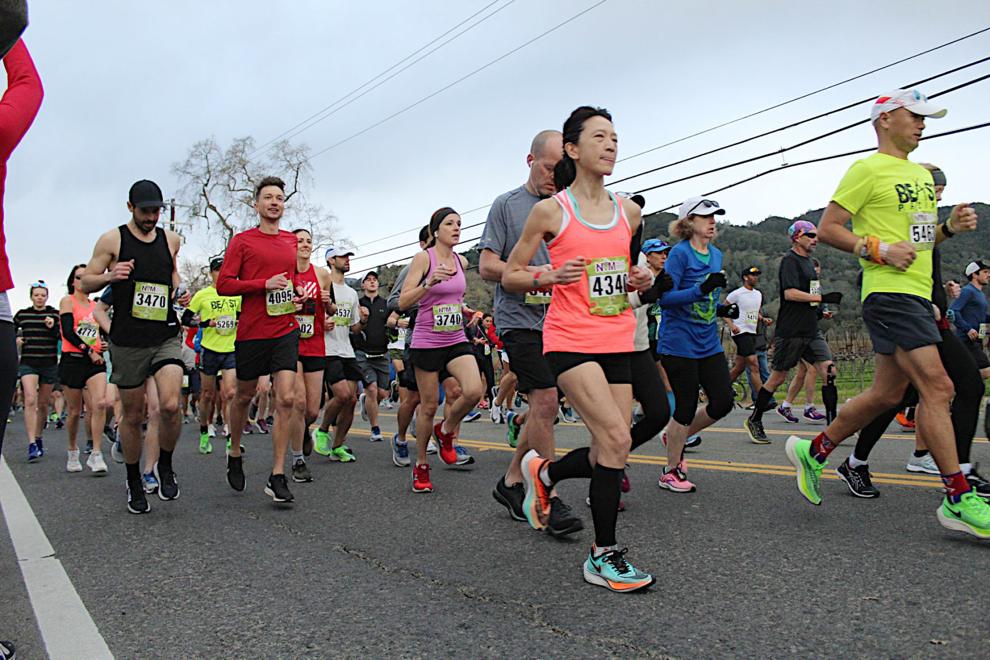 Napa Valley Marathon 2020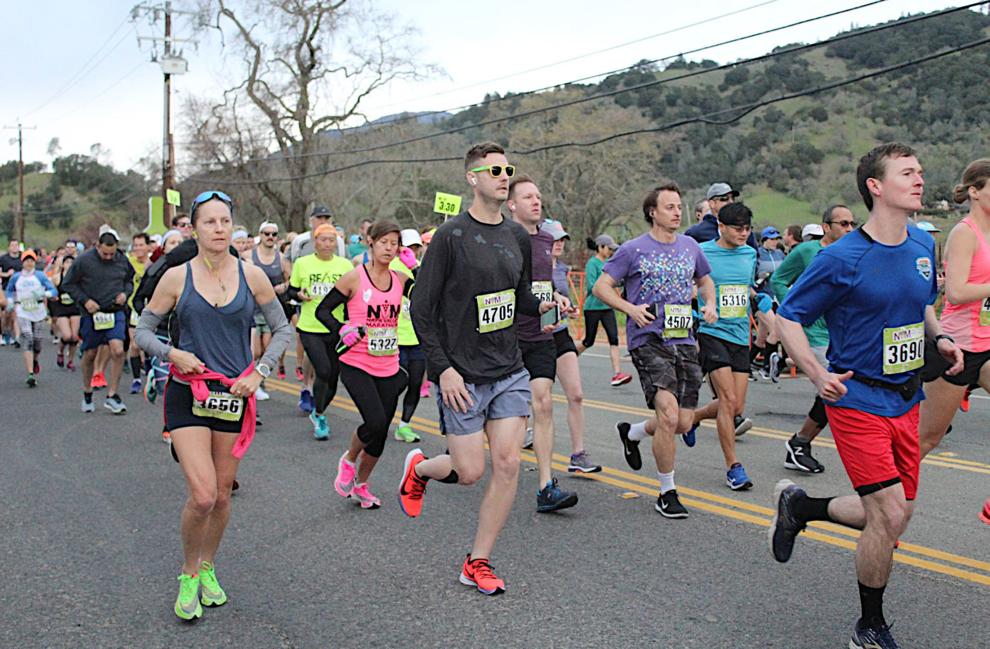 Napa Valley Marathon 2020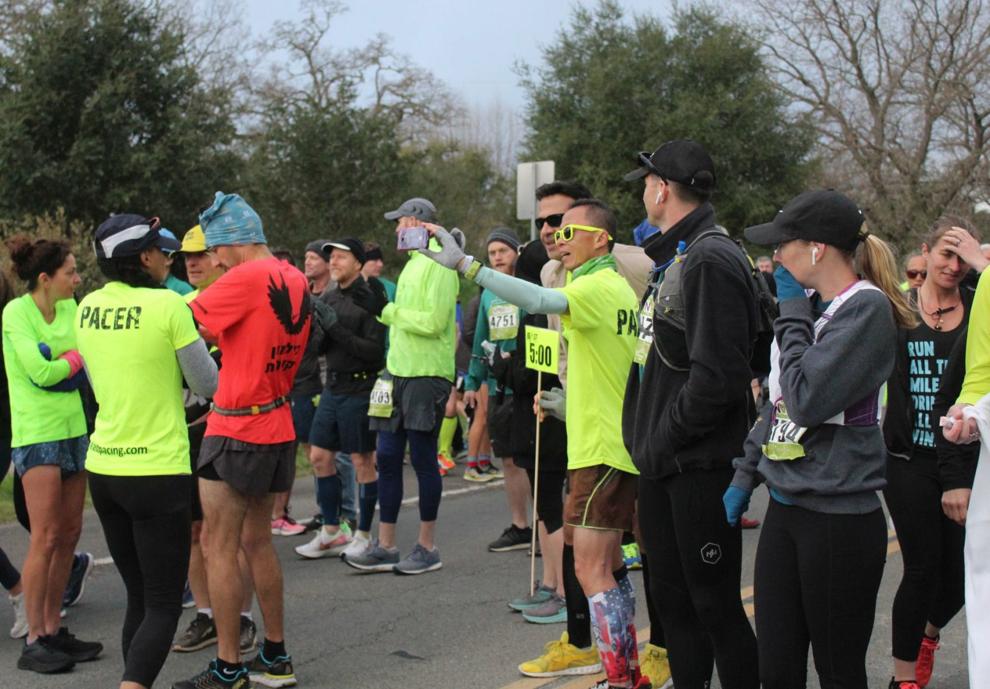 Napa Valley Marathon 2020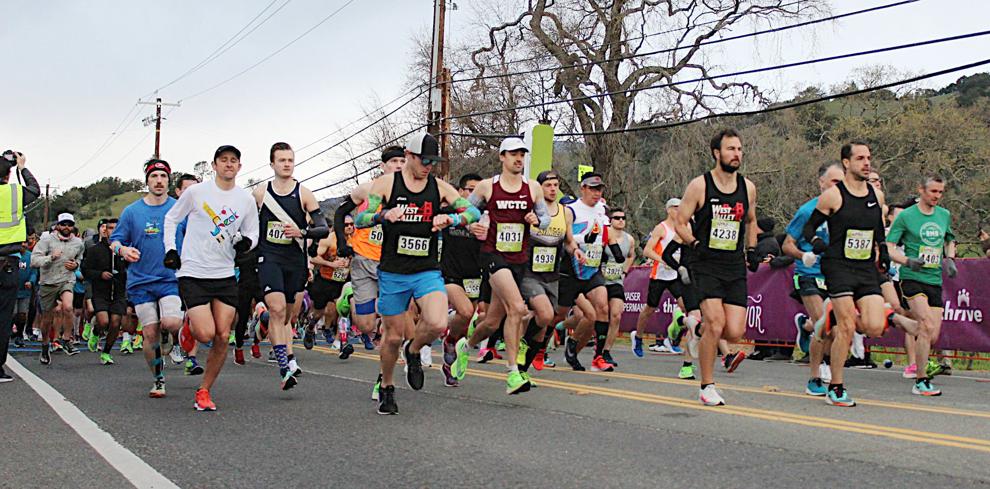 Napa Valley Marathon 2020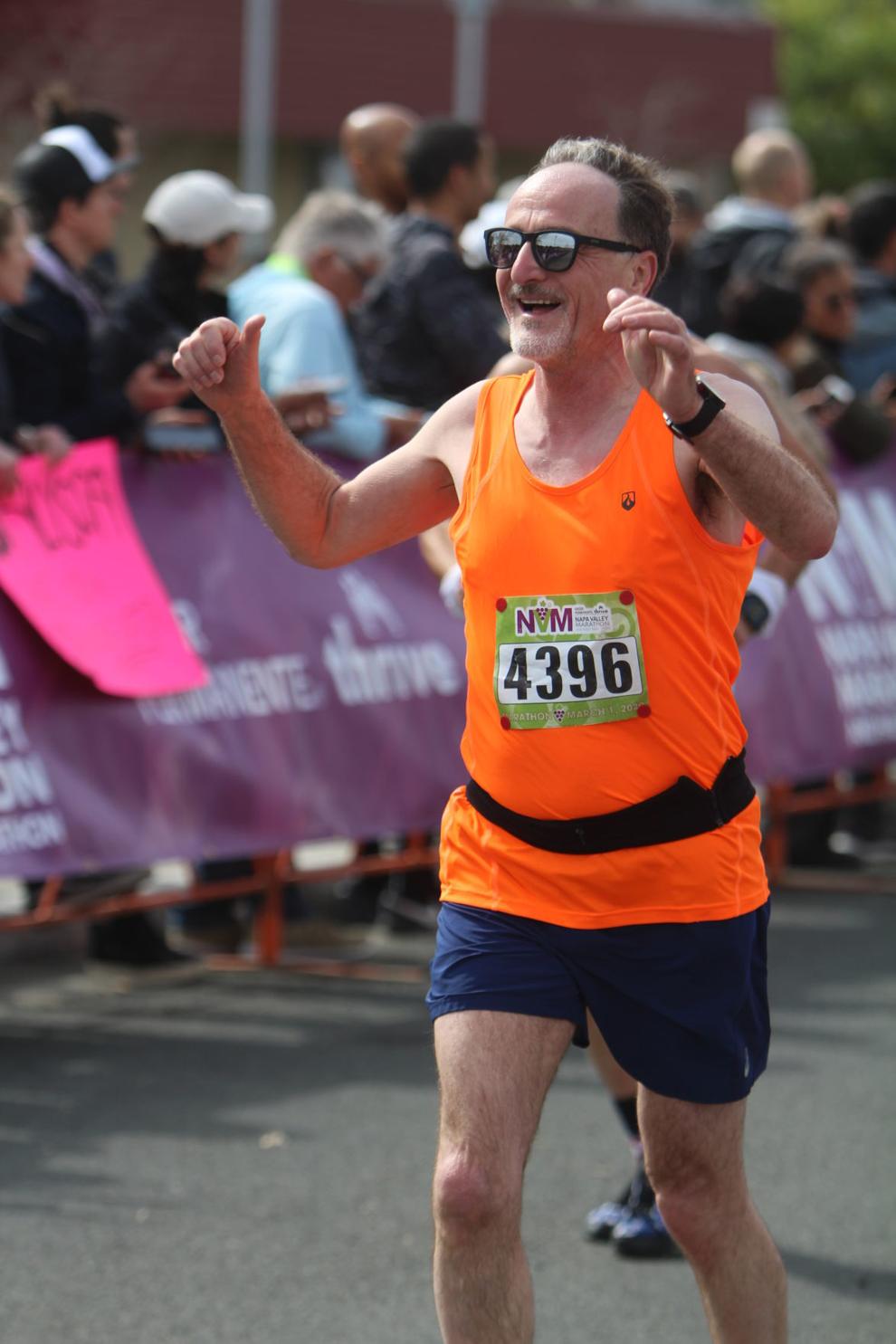 Napa Valley Marathon 2020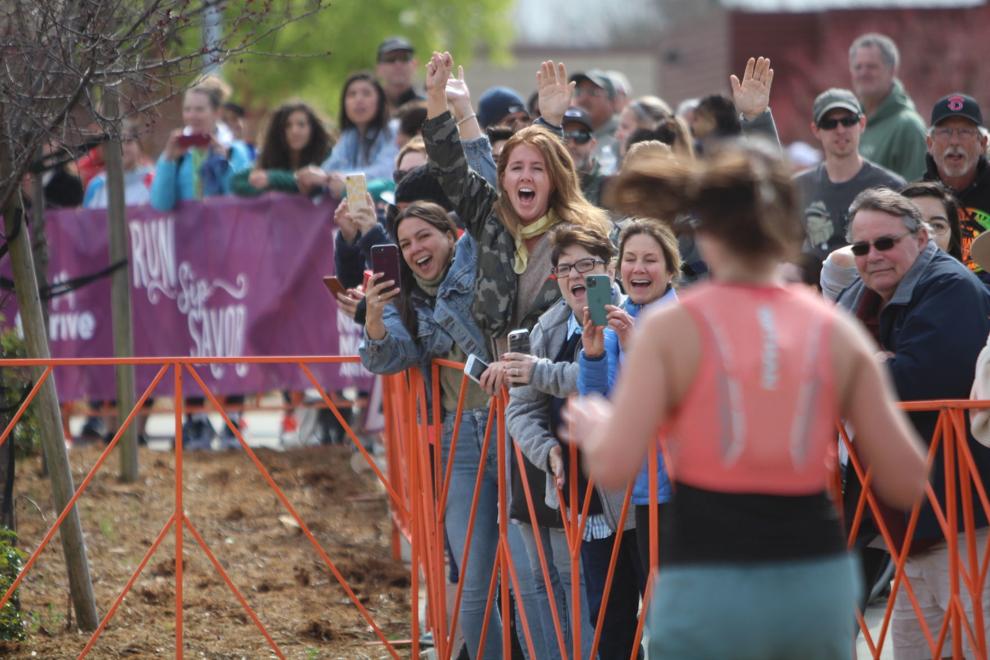 Napa Valley Marathon 2020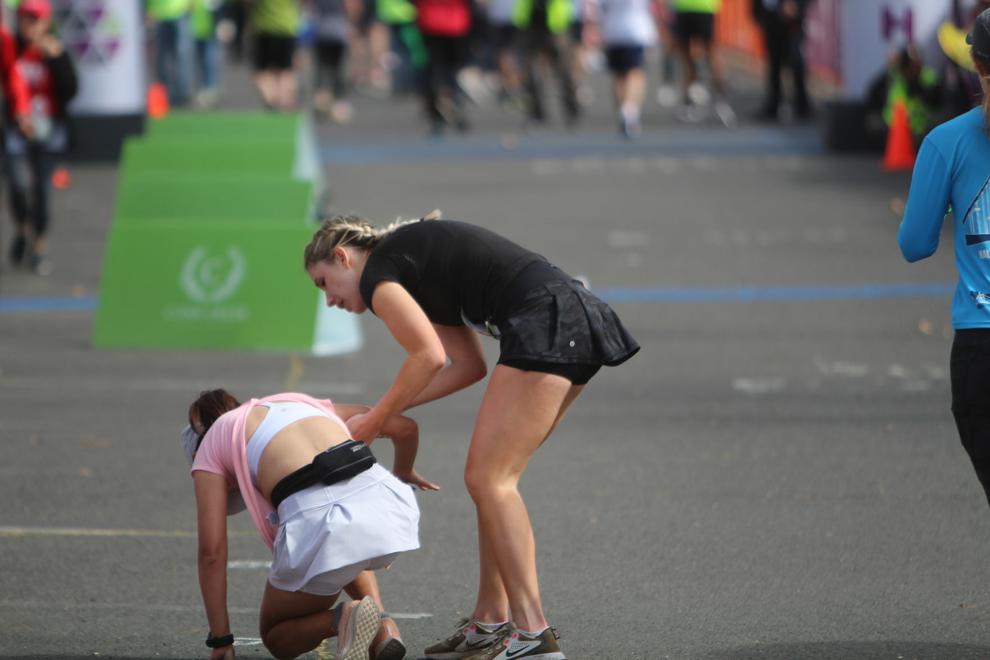 Napa Valley Marathon 2020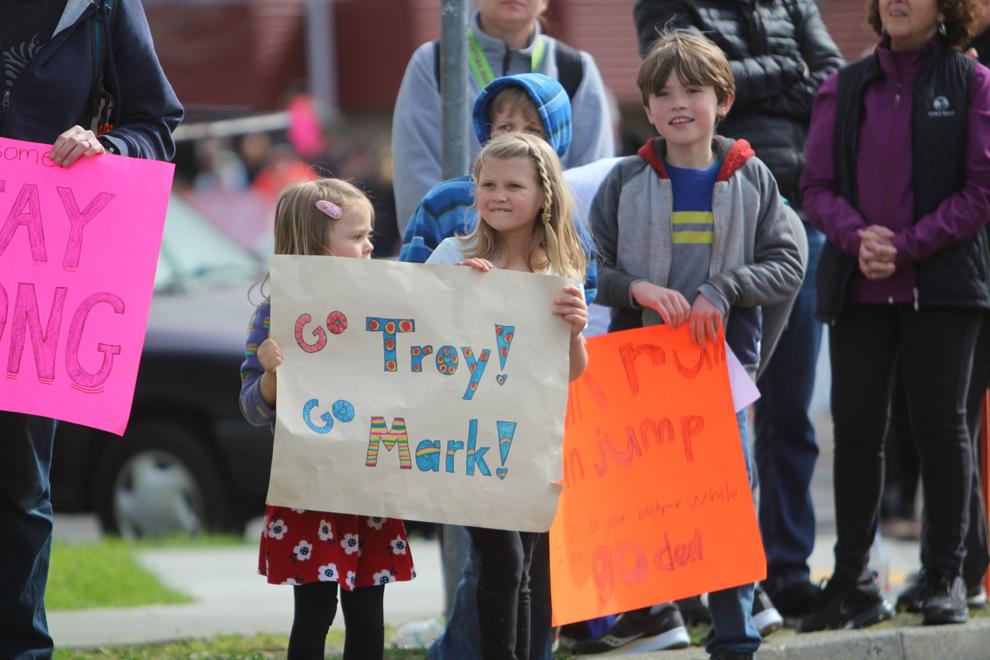 Napa Valley Marathon 2020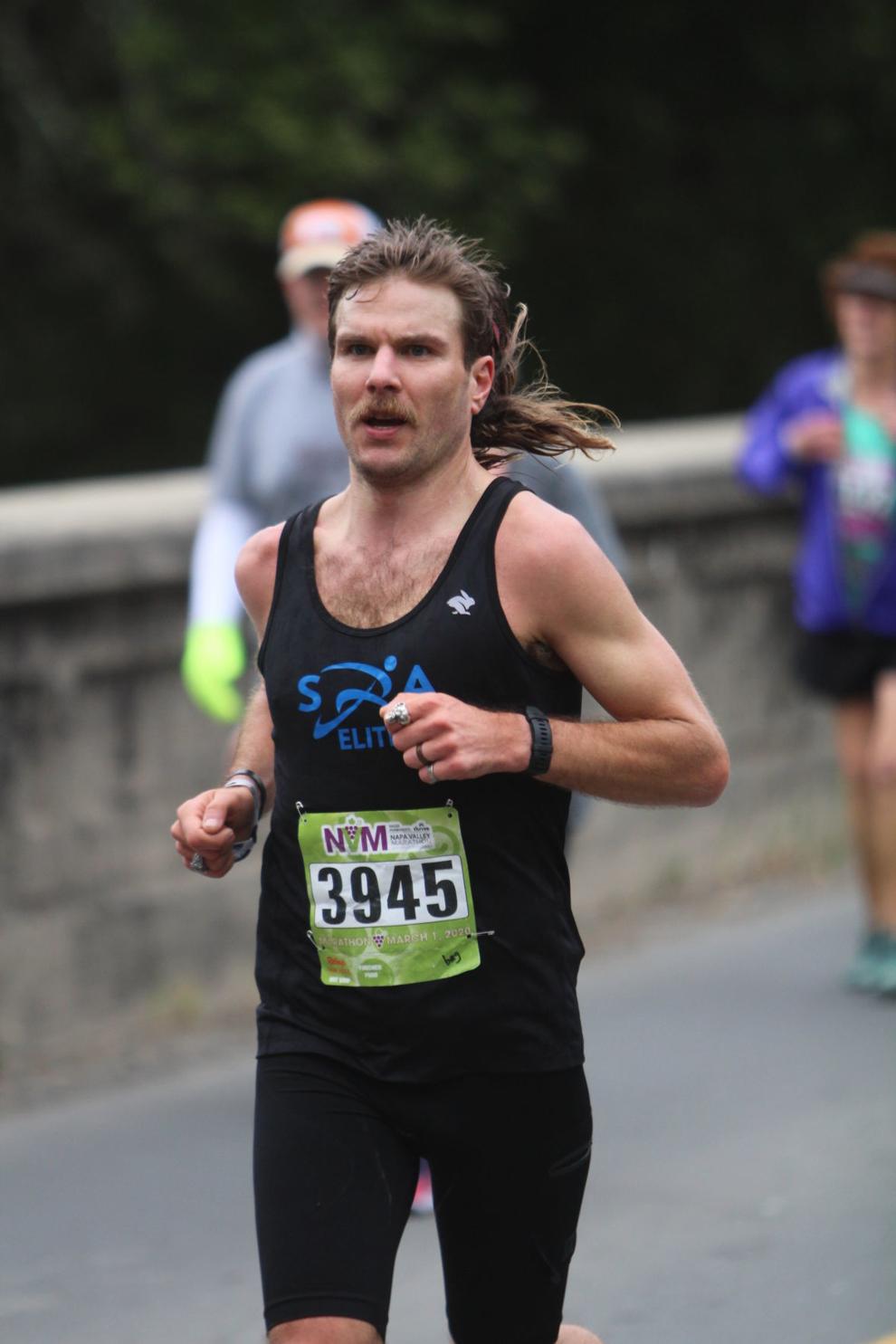 Napa Valley Marathon 2020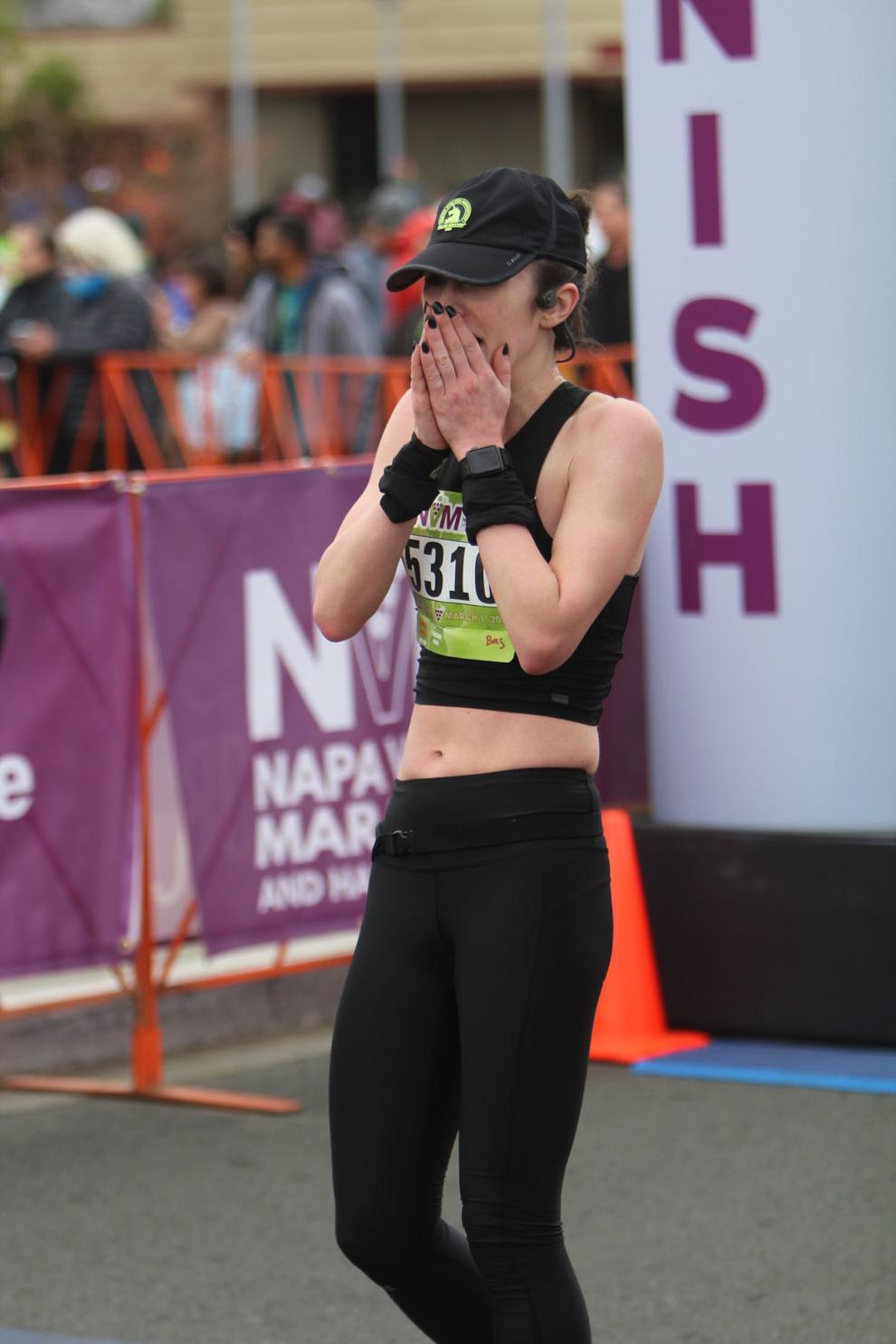 Napa Valley Marathon 2020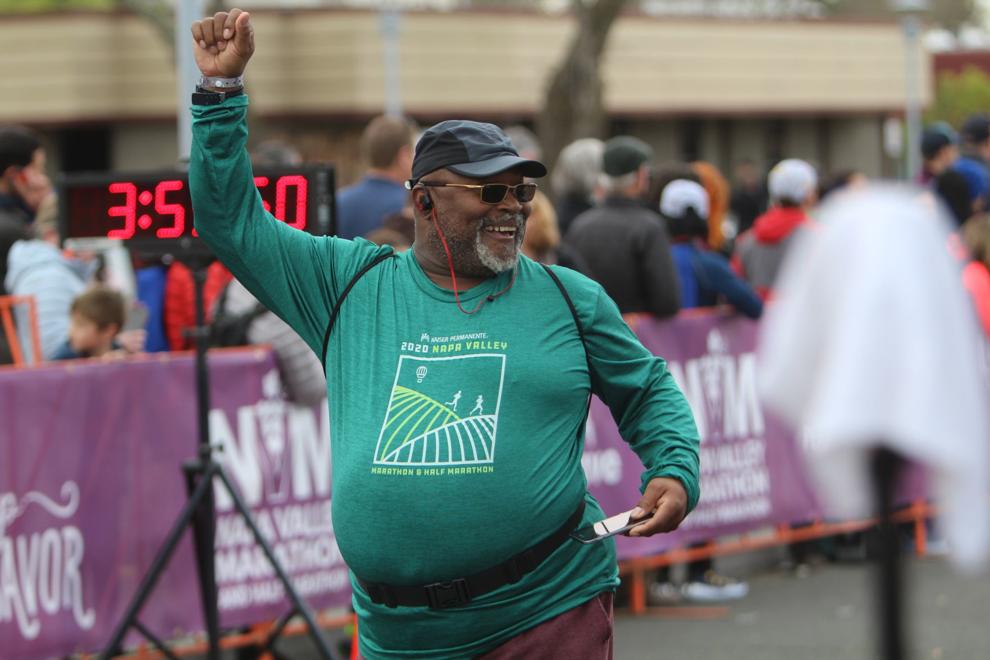 Napa Valley Marathon 2020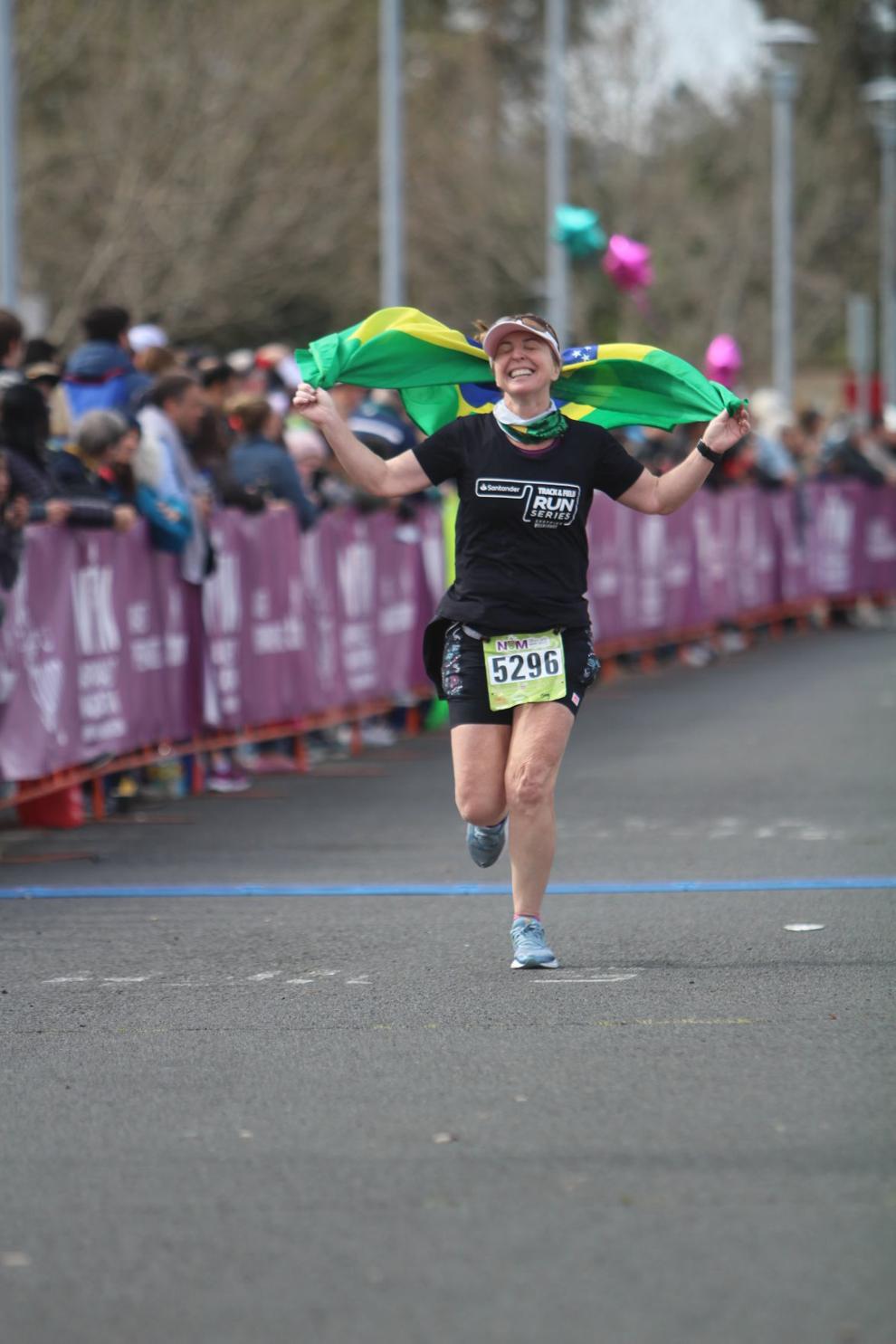 Napa Valley Marathon 2020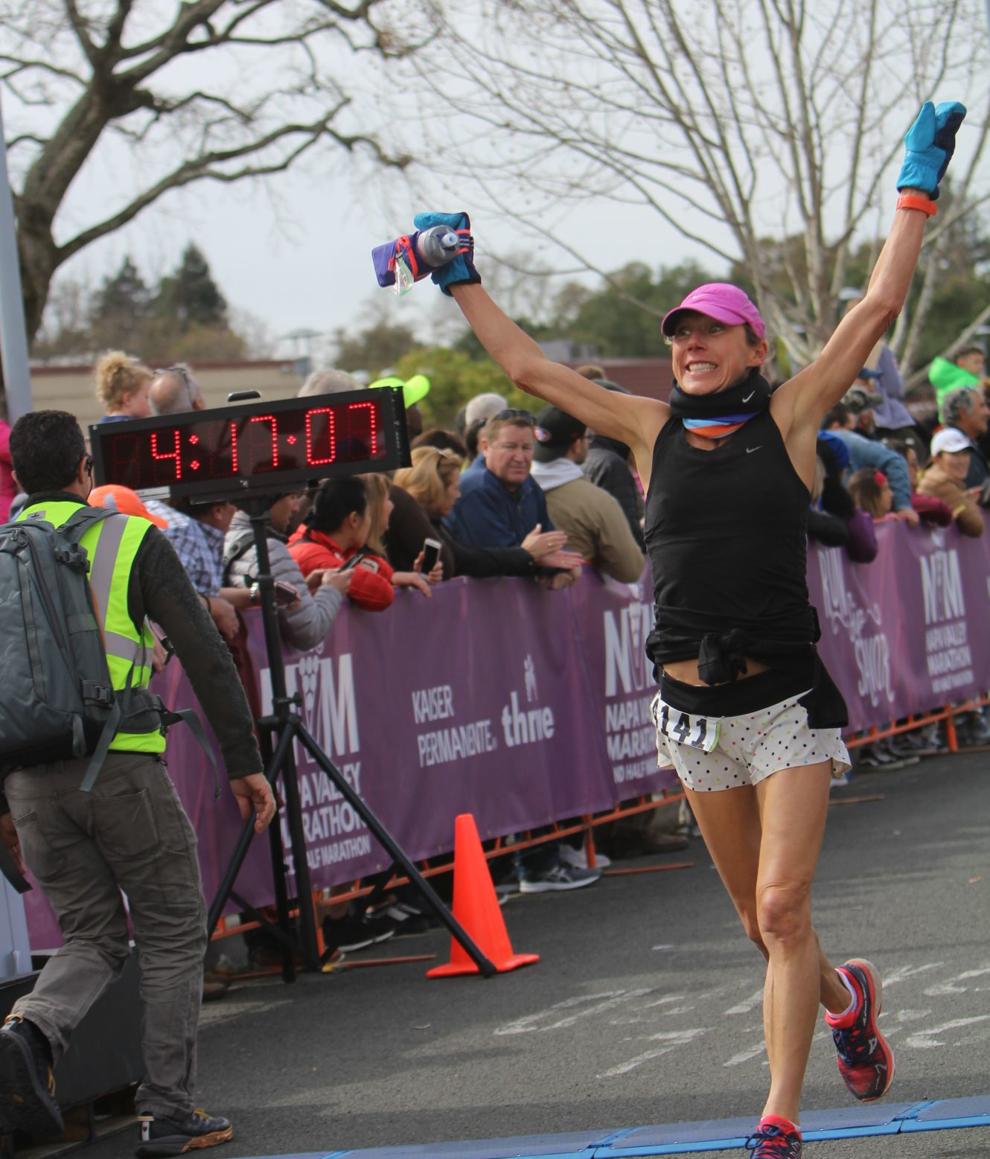 Napa Valley Marathon 2020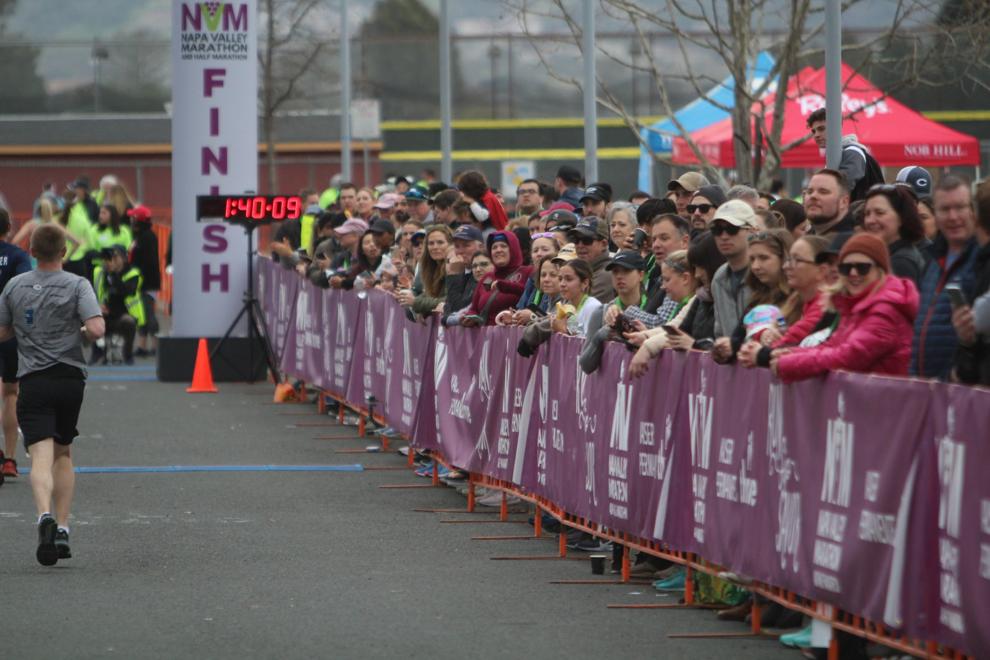 Napa Valley Marathon 2020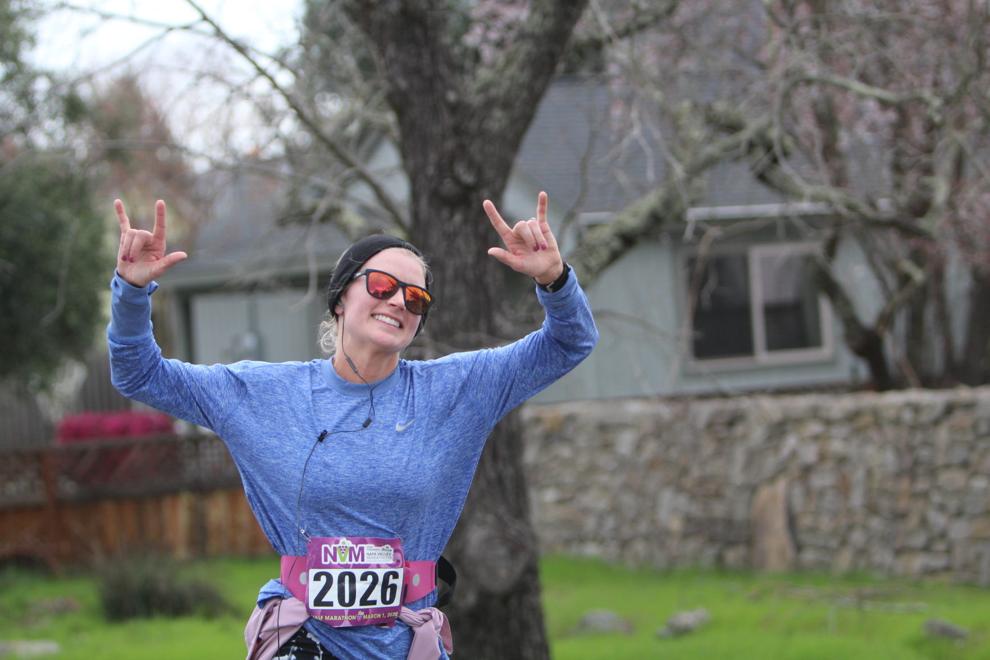 Napa Valley Marathon 2020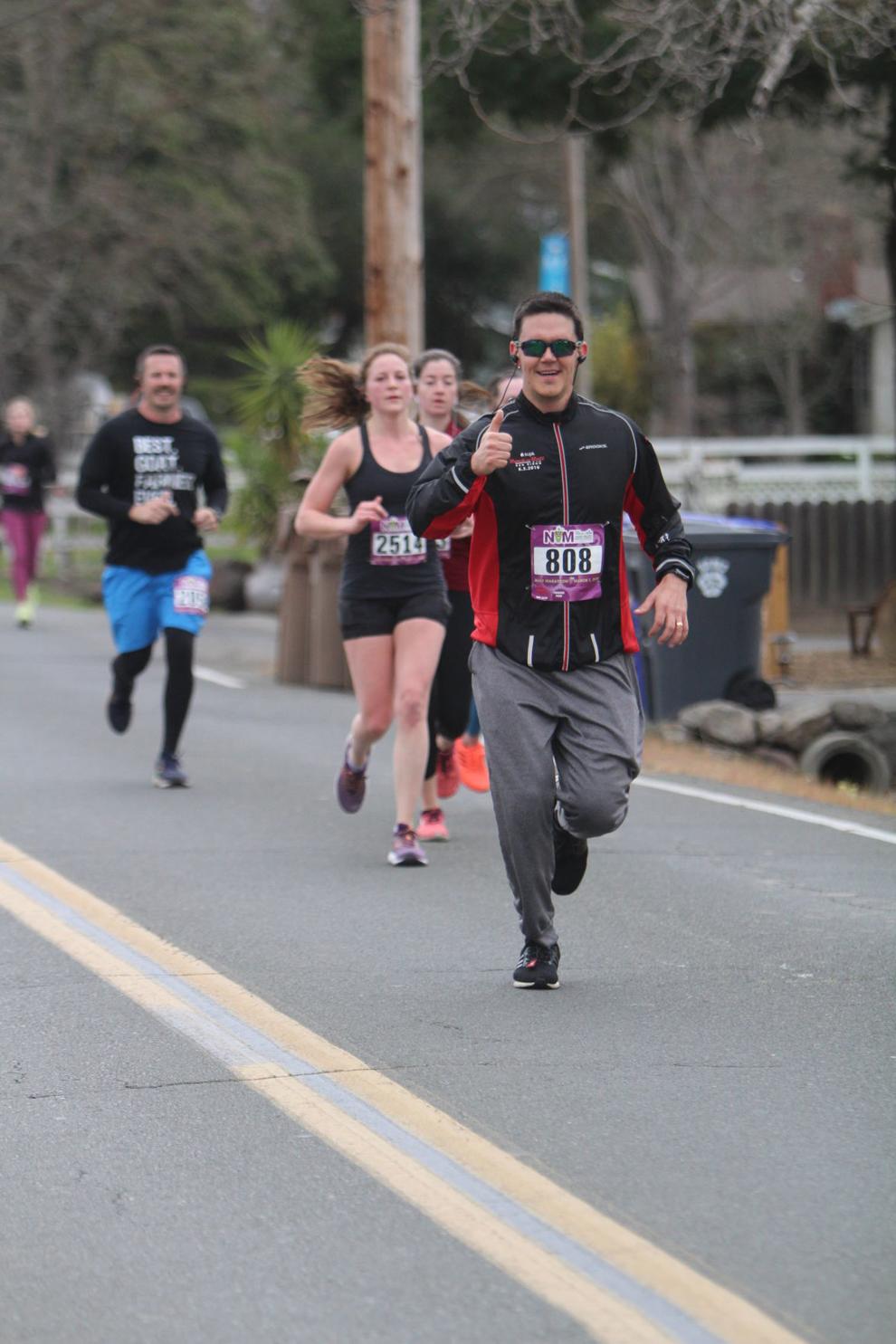 Napa Valley Marathon 2020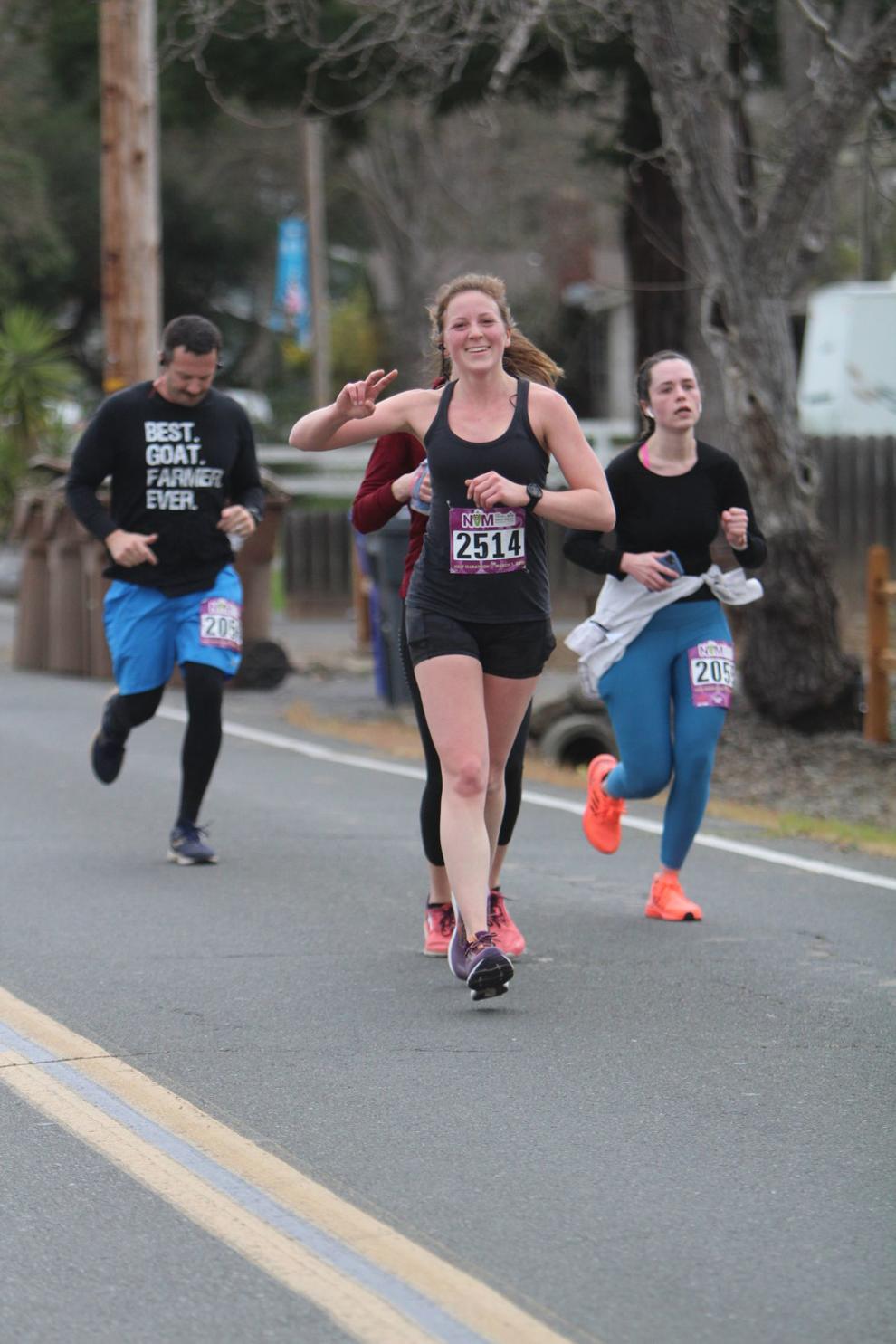 Napa Valley Marathon 2020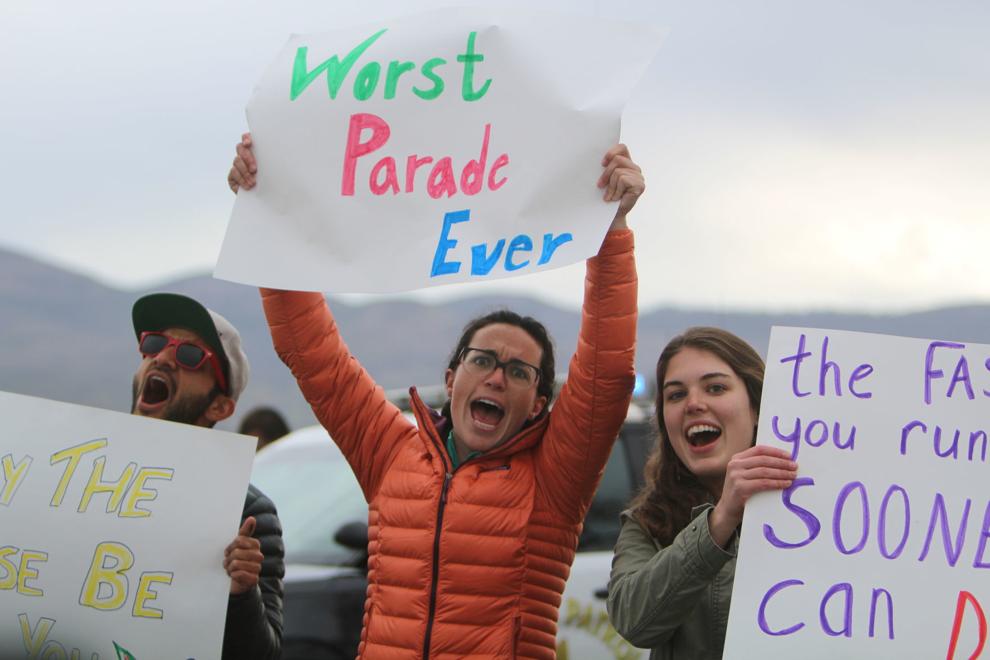 Napa Valley Marathon 2020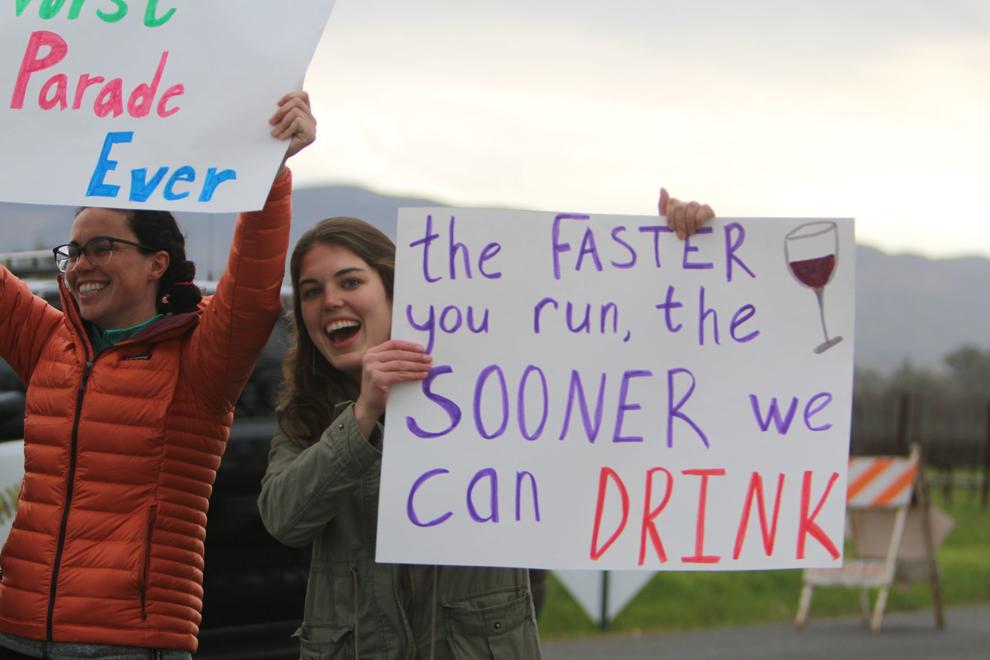 Napa Valley Marathon 2020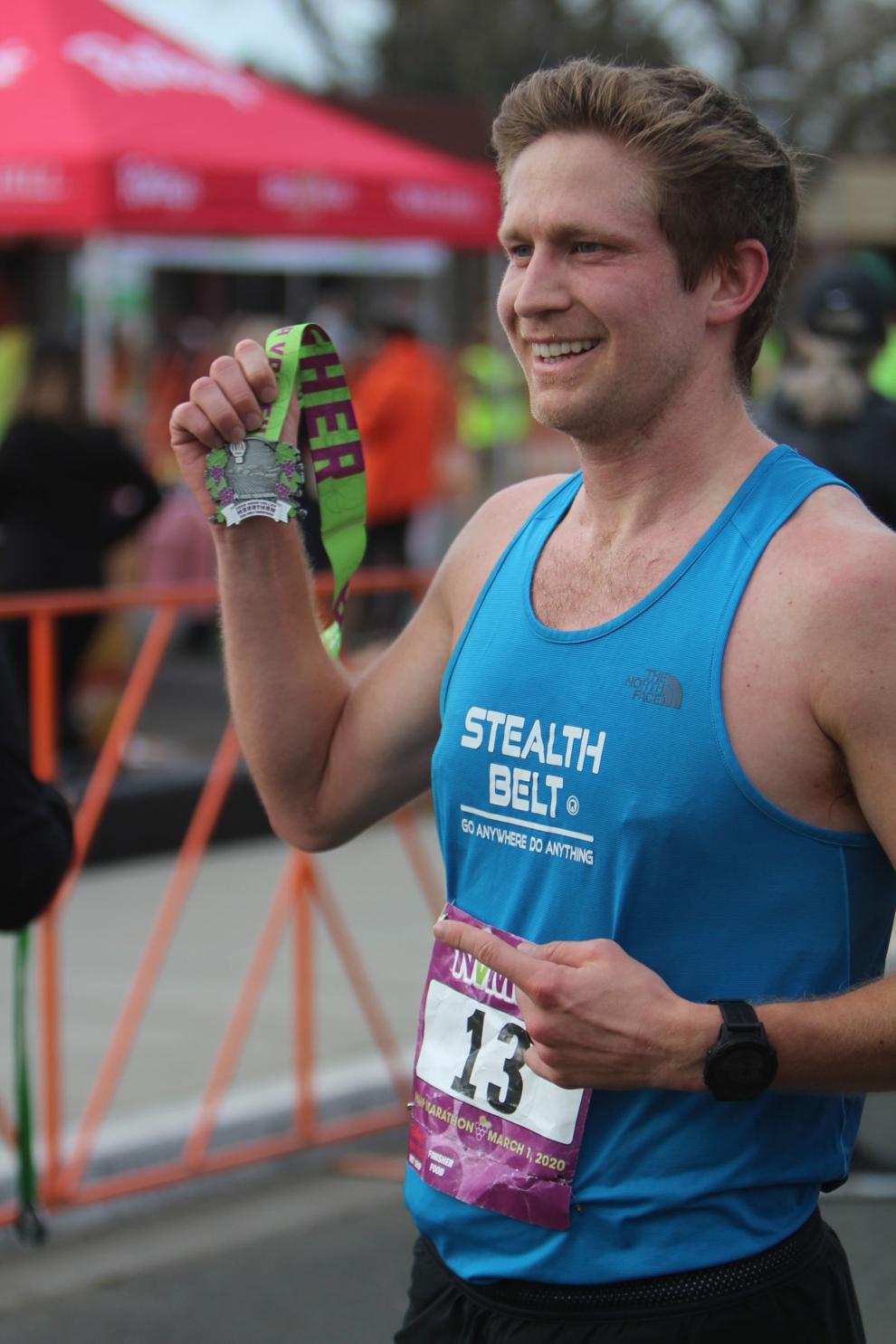 Napa Valley Marathon 2020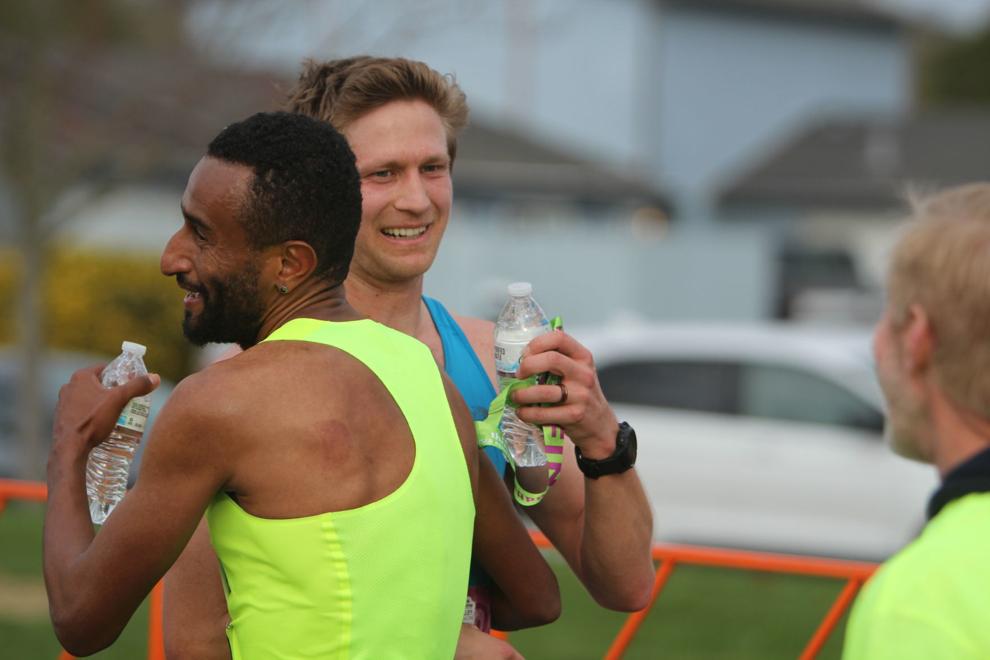 Free yoga in Pioneer Park offered on Mondays
The Calistoga Chamber of Commerce is happy to sponsor free community yoga in Pioneer Park with Jordan, from Calistoga Fit, on Mondays from 6-7 p.m.
Move through traditional yoga poses with fun and motivating music. The one hour of fun, suitable for all levels. Adults only, social distancing will be practiced.
Registration opens at 6 p.m. the Tuesday before Monday's class through Calistoga Parks & Recreation at https://cityofcalistoga.perfectmind.com/. Classes are free but advance registration is required. Weather permitting, the outdoor classes will run through Oct. 26.
Watch now: Tips to Get Motivated for Exercise
Calistoga's Fitness First is on the move
After 15 years in the same location, Fitness First will be moving from behind the post office to a much larger space on Lincoln Avenue in Calistoga.
Jennifer Breiner, who owns the studio with her husband, Kris, said they are excited about the new space, and the whole Breiner family has been working to revamp the new studio. They've been taking down walls, adding showers, and hardwood floors, in the space formerly occupied by Cheer Bar.
The new 3,000-square foot space will provide the studio with double the space for more exercise equipment, and the popular Nia and Brazilian dance classes. Teen and senior classes will continue to be offered.
"We'll have so much more space to do that stuff," Breiner said.
The studio will continue to feature workout equipment for cardio, and free weights, with the addition of changing rooms, lockers and showers.
Breiner couldn't give an exact date, but is hoping everything comes together so they can open soon.
Due to COVID-19, gyms were allowed to reopen only recently, and the Breiners will be operating under strict guidelines. Members' temperatures will be taken at the door, and only 6 to 10 people maximum will be allowed in at any one time. The Breiners are also bringing on more staff to ensure guidelines are followed.
"There are still lots of limitations and the guidelines we'll be following are off the scope," Breiner said. "I've always been a fanatic about cleaning off equipment. I'm here every day, and I don't want to get sick either. But we know people need to exercise, for their health and their sanity."
Before the pandemic, members had access to the gym 24/7. That won't happen for a while, Breiner said. Initially, the gym will be open from 5 a.m. to 8 or 9 p.m.
The studio has been offering classes via Zoom the past few months, and live-streaming will continue for those who are not comfortable going to the gym just yet.
Fitness First also offers personal training, and for those really looking to get a full-body assessment, there's the Fit 3D Body Scan. The scan takes an image of your body with hundreds of measurements including inches, body fat percentage, fat and lean mass breakdowns, and provides an analysis of your posture, body composition and shape.
There is also the 21-Day Shred, with the goal of creating healthy habits within that time period. It's 21 days of classes, training, and nutritional consulting.
Basic membership starts at $96 a month, and prices will not be going up, Breiner said. A one-month trial for $49 also allows potential members to try everything the gym has to offer.
"We offer a little bit of everything, so there is something for everyone," Breiner said.
The Breiners both grew up in Calistoga. Jennifer is a third-generation Calistogan, and Kris moved here with his family when very young. It was a dream of theirs to open the first full-service fitness studio in town. It took them four years to find a building, and in 2004 they opened a gym at 1880 Lincoln Ave., where Calistoga Motor Lodge is now. They then moved to the space behind the post office, where they've been for the last 15 years.
Already long-term business owners in Calistoga, the Breiners have a long-term lease on the building and plan to stay.
"We grew up here. We're not going anywhere," she said.
Calistoga Fit outdoor classes to resume at Pioneer Park
Calistoga Fit is excited to share that they have resumed select outdoor fitness classes at Pioneer Park. All classes are to be conducted under the most recent safe social distancing guidelines outlined by the Napa County public health officer.
"We are still hosting virtual classes as well but excited to bring the community back together safely, to work to promote their health and wellness," said the facility's owner, Jacqi Almond.
The outdoor class schedule for June is as follows:
Saturday: Bootcamp, 8-8:45 a.m.
Monday: HITT, 6-6:45 p.m.
Tuesday: Dirty 30, 5:15-5:45 p.m.
Wednesday: Hatha Yoga, 6-7:15 p.m.
Thursday: Dirty 30, 5:15-5:45 p.m.
Classes will continue to be reserved online at calistogafitness.com.
"We understand that not everyone might feel comfortable attending in-person classes just yet so we will continue to offer several Zoom classes as well," Almond said.
Local exercise options offered online
While not deemed essential, and because social distance cannot be guaranteed, the physical locations of gyms and fitness centers are currently closed. However, remaining active is key to maintaining one's physical, mental, and emotional health, especially in face of this pandemic. Therefore, a number of Napa Valley's wellness businesses are offering at-home complimentary and paid sessions to the general public and members in a variety of delivery formats.
Below, in alphabetical order by name, are some options to consider.
Calistoga Fit
Calistoga Fit offers multiple Zoom sessions per day – yoga, Pilates, barre, boot camp, spin, and guided meditation – free for members or $15 drop-in fee per session for non-members. Those who enroll in sessions will receive links to join the class an hour prior to the class start time. Personal and small-group training via Zoom is also available.
707-227-4729
Crush Fitness
Crush Fitness in both Napa and St. Helena deliver Zoom sessions for all skill levels. The first session is free to try. Sessions include CrossFit, mobility, garage strength, pop-up WODS (workout of the day), and Crush PE for kids. Class passes are available: five classes for $99 or ten classes for $189. Unlimited memberships are also available by request.
Napa: 707- 603-9960 or crushfit.napa@gmail.com
St. Helena: 707-968-5226 or crushfit.sthelena@gmail.com
CTS Fitness & Performance Napa
CTS Fitness & Performance Napa delivers live workouts via Zoom, including adult fitness, yoga, athlete performance (middle and high school athletes), and prenatal and postnatal fitness. The first session is free. CTS is offering a $99/month special during the COVID-19 quarantine to enroll in any Zoom group training program. Personal training sessions are also available.
707-738-0190
Essentrics with Julie
Julie Webster is continuing her popular Essentrics classes via Zoom. Email her at julie@julie-webster.com for details.
Fit Body Boot Camp Napa and Fairfield
Fit Body Boot Camp (FBBC) Napa and Fairfield is offering a complimentary 21-day, Healthy-at-Home fitness program through the Facebook group, Healthy-At-Home Napa/Fairfield Free Fitness Group. FBBC also has introductory memberships available, such as their 28-Day Stronger Together at Home Challenge, as well as long-term memberships. In the Facebook group, FBBC VIP Lounge, coaches use Facebook Live to deliver and record 30-minute, high-intensity interval training (HIIT), boot camp workouts Mondays through Saturdays, restorative yoga on Sundays, as well as a weekly meditation, Zoom coffee hour, and boot camp for kids.
707-773-9127 (text)
Fitness First Calistoga
Fitness First Calistoga offers complimentary Zoom cardio and total-body workouts Mondays through Fridays at 9:00 a.m. For those who cannot attend live, the sessions are recorded and emailed to participants.
workout@napavalleyfitness.com for login information
707-942-5275
Fitness Revolution Napa
Fitness Revolution Napa delivers daily, 45-minute Zoom sessions Mondays through Fridays, which include a warm-up plus total-body cardio- and resistance-training workout using bodyweight or dumbbells. Workouts can be modified for all fitness levels. The drop-in fee per session is $12.50 or participants may try a two-week trial for $49.
707-479-0866
HealthQuest Napa
HealthQuest Napa has a YouTube channel where instructors record and post daily videos, and also offers live sessions via Facebook Live and Instagram Live. Options include yoga, stretch, senior classes (Forever Young and Strength & Flex), pump, circuit, HIIT boot camps, Barre, and spin. According to general manager Gail Garaventa, "Everything we are doing is free to the community to try to help them keep fit and strong until this virus is destroyed!"
707-254-7200
YouTube Channel: youtube.com/channel/UCSE9nEZX0H81Kycn9rLr_BQ
In-Shape Napa (and all locations)
In-Shape offers complimentary, daily sessions for members and non-members via Facebook Live, Instagram Live, and on demand via their website. In addition to workouts, In-Shape also offers recipes, health and wellness tips, activities for kids, and relaxation/mindfulness sessions.
Workout Replay: inshape.com/workout-replay
jacqueline.buchanan@inshape.com
626.590.2166
Weekly schedule: inshape.com/online-fitness-schedule
Napa Valley Yoga Center Napa
Napa Valley Yoga Center Napa offers a complimentary community workshop series, as well as 19, one-hour Zoom sessions per week, no membership required, for a drop-fee of $10 per session. The center has a library of online recorded sessions since the shelter-at-home order began.
connect@napavalleyyogacenter.com
707-791-2026
Complimentary Community Series: napavalleyyogacenter.com/community-workshops
Session schedule and library of recorded classes: napavalleyyogacenter.com/nvyc-online-2
Orangetheory Fitness Napa
Orangetheory Fitness (OTF) offers complimentary, daily workouts via their Orangetheory at Home website. The owner of the Napa location, Colleen O'Ferrall-Jones, also delivers Zoom workouts for members or drop-ins Mondays through Saturdays, which are accessible by contacting OTF-Napa.
studiomanager0850@orangetheoryfitness.com
707-345-1560
Orangetheory at Home: orangetheoryathome.com
Planet Fitness Napa (and all locations)
Planet Fitness offers free, "United We Move" Facebook livestreams at 4 p.m. PDT daily, which are also recorded and can be replayed later.
planetfitness.com/united-we-move
planetfitness.com/gyms/napa-ca
707-254-9450
Synergy Health Club by St. Joseph Health Napa
On Friday, March 20, 2020, Synergy Health Club began posting a complimentary, six-week, daily workout program via the Active Wellness YouTube Channel, youtube.com/user/activesportsclubs/videos. The 30- to 45-minute workouts require no equipment or special set-up. Synergy also delivers a bonus, weekly meditation video on Wellness Wednesday. Videos for the forthcoming week are published on Fridays.
synergyhealthclub.org/napa-home
devin.johnson@synergyhealthclub.org
Facebook: facebook.com/SynergyNapa
Wine Country CrossFit Napa
Wine Country CrossFit offers complimentary, live classes for everyone six days per week, which are also recorded for those who cannot attend live. Sessions include 45-minute boot camps, one-hour CrossFit workouts, Sip & Stretch, and a weekly Virtual Happy Hour at 5.30 p.m. on Thursdays.
winecountrycrossfit.com/gym-is-open
707-337-9441
Yoga Passion Napa
Yoga Passion Napa delivers daily, Zoom yoga classes for a $10 drop-in fee.
707-637-4774
Schedule: yogapassionnapa.com/schedule
Motivation and options for staying fit during Shelter at Home
Whether home with kids and family, partners or roommates, or all alone, sheltering at home can take its toll on all of us, emotionally and physically.
Especially for those used to an active lifestyle — who regularly head to the gym to take a class or lift weights, participate in yoga or spin classes, or a running or cycling club — cabin fever and inactivity can be rough. Thankfully, there are all kinds of opportunities to stay fit even if you didn't work out before the COVID-19 shelter-in-place order came through.
Health and fitness experts agree that regular exercise helps to maintain strong immune systems as well as boosting moods. As reported in the March 18 issue of The Atlantic, Karen Glanz, an epidemiology and nursing professor at the University of Pennsylvania recommends taking walks, running, hiking, and biking. "Being outdoors is best if the weather is agreeable, and if the place where people live is safe to be outdoors."
Parks and Rec to the rescueBut if your outdoor time is limited, the City of Calistoga's Parks and Recreation Department has created an "At Home Recreation" resource center on its website to help the community engage in meaningful, active, and mindful ways to stay healthy. Through a partnership with Calistoga Fit, residents can take part in a program called Simply Move. Just follow Calistoga Fit on Instagram, Facebook, or on its website where it posts free daily workouts with demonstration videos by their staff. Gym equipment is not required. One workout involves hopping over, punching, and throwing pillows on the floor; another shows how to use everyday objects such as water bottles, soup cans, or jugs of detergent for an upper-body strength workout. Put all those cans of beans you bought to good use!
Challenge yourselfCalistoga Fit is also offering free OnDemand classes to all its members as well as a 30-day Simply Move challenge with short workouts you can do at home or outdoors. Its March Madness Challenge that offers seven days of free workouts; these are also posted on the gym's Facebook page and Instagram. If you don't belong to the gym, you can access Calistoga Fit's OnDemand digital platform for $14.99 per month.
Even if you've never practiced before, yoga is an excellent way to stretch and build strength while focusing on breath and mindfulness, definite stress reducers. There are many online options for yoga at all levels, including yoga classes for kids. Two places to start are Yoga for Everyone and Cosmic Kids Yoga. While a yoga mat is nice, you don't need one or fancy leggings to do yoga. To get a cardio dance-style workout, turn to YouTube where there are loads of online options.
Calendar your workoutsBut how do you get or stay motivated to exercise when it's so much easier to connect with friends via chats, read, watch movies and laze on the couch, especially on rainy days? Says Jaqui Almond, co-owner of Calistoga Fit and parent of four children, "My family does a 'morning movement' class; we either play outside, go on a walk, or do a Simply Move or online class before homeschool starts on rainy days, and we take regular breaks for recess where we might do a relay race or scavenger hunt. For adults, add your workout to your daily calendar just as you would with any other meeting. Use Zoom or Facetime with a friend and do a workout together, or send each other challenges."
Fresh air, fresh outlookParks and Rec also reminds Calistogans that many of our county parks and hiking trails are still open including the Oat Hill Mine trail and the Napa Vine Trail from lower Washington Street to Dunaweal, right here in town. You can walk, run, or bike with a buddy as long as you stay several feet apart. If you're anything like me you will find getting outdoors or taking an online fitness class will not only make you feel better, but it will make the myriad challenges of this difficult time much easier to bear.
Resources:http://www.ci.calistoga.ca.us/city-hall/departments-services/parks-recreation/at-home-recreation-resource-center
http://www.calistogafitness.com/calfitondemand
info@calistlogafit.com for questions.
From Napa HealthQuest:
Bootcamp! This is a fun one to follow along https://www.youtube.com/watch?v=Z4kjD1JUXaM
HealthQuest HIIT Workout https://www.youtube.com/watch?v=3EFV3oZON1E
This Pump class can be done in your living room or backyard! https://www.youtube.com/watch?v=BG4JGzb55IQ
Editor's Note: Because of the health implications of the COVID-19 virus, this article is being made available free to all online readers. If you'd like to join us in supporting the mission of local journalism, please visit napavalleyregister.com/members/join/.
Photos: A look at Napa County under the coronavirus shelter-at-home mandate
Zuzu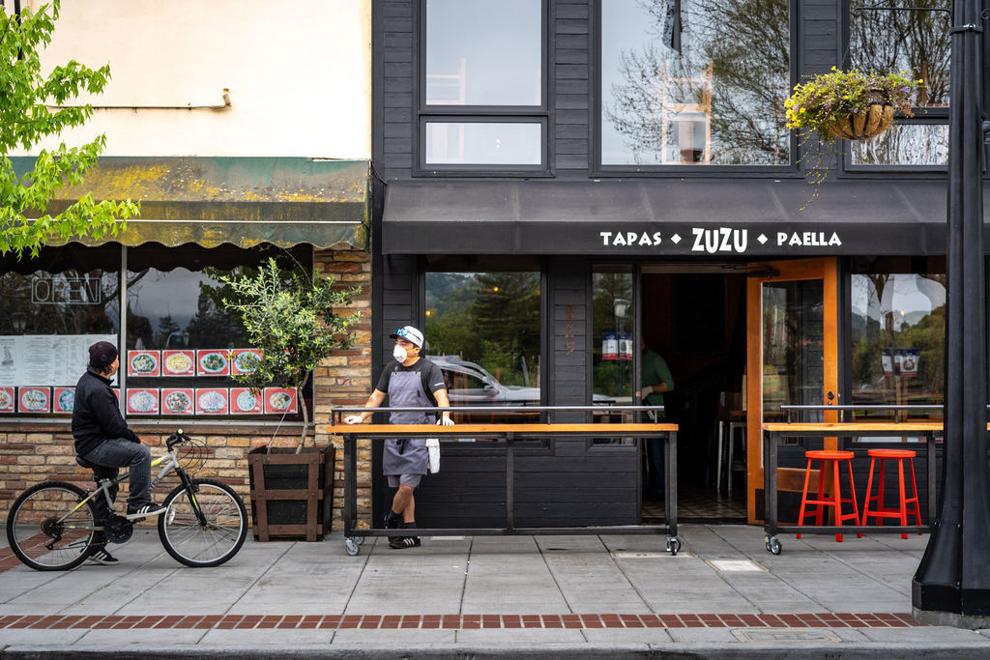 Lovina
Calistoga Playground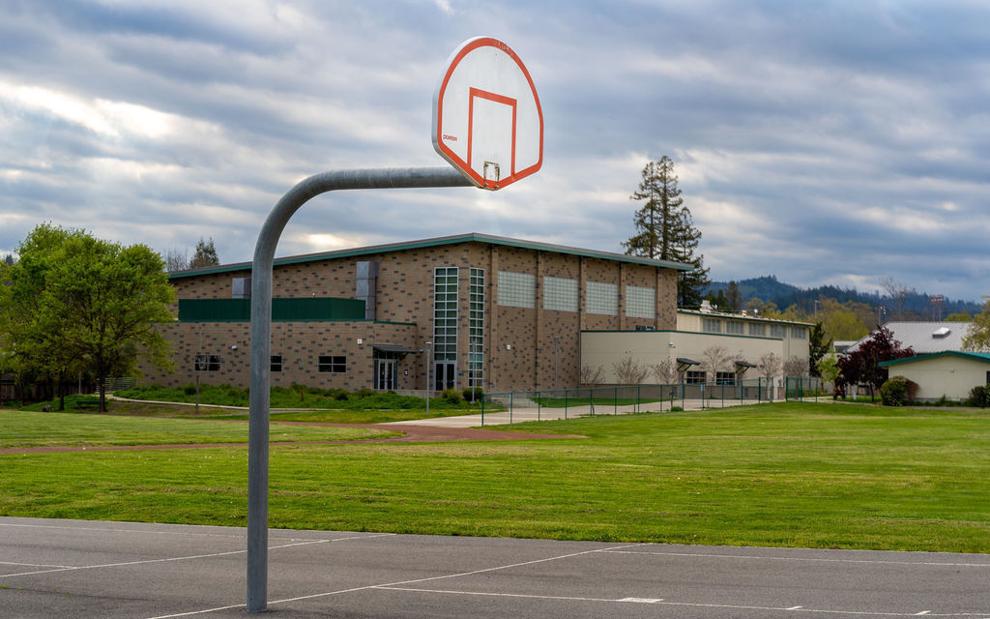 Hydro Grill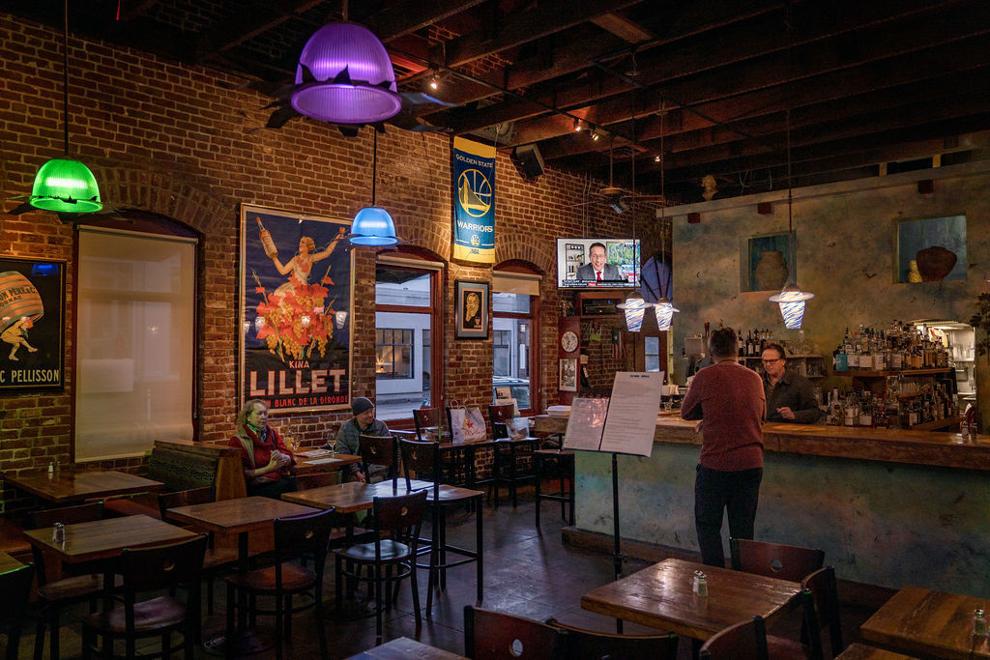 Johnnys
Puerto Valarta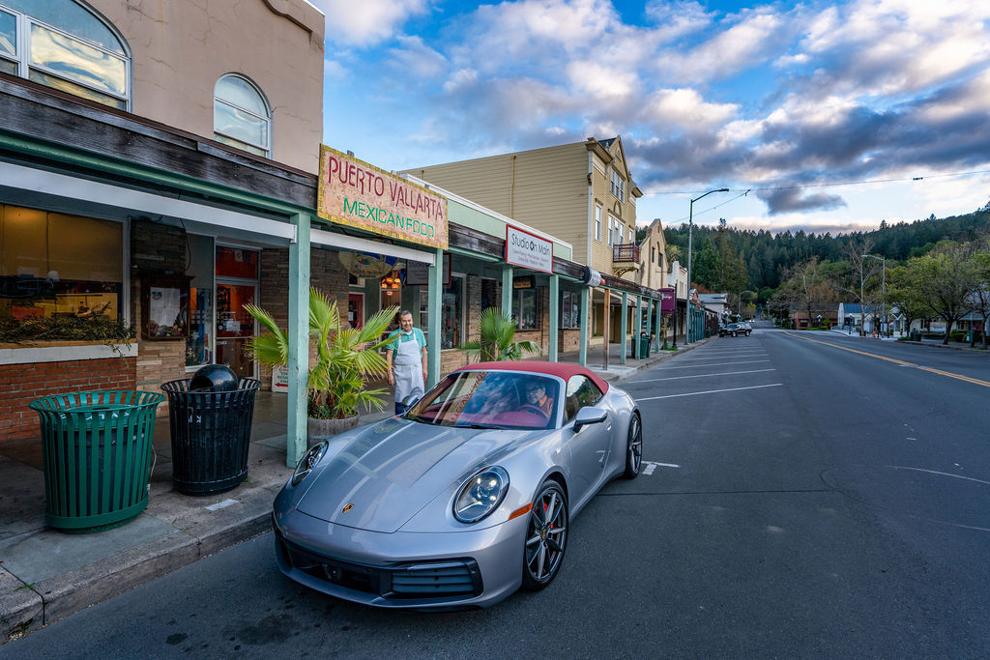 Calistoga Thai Kitchen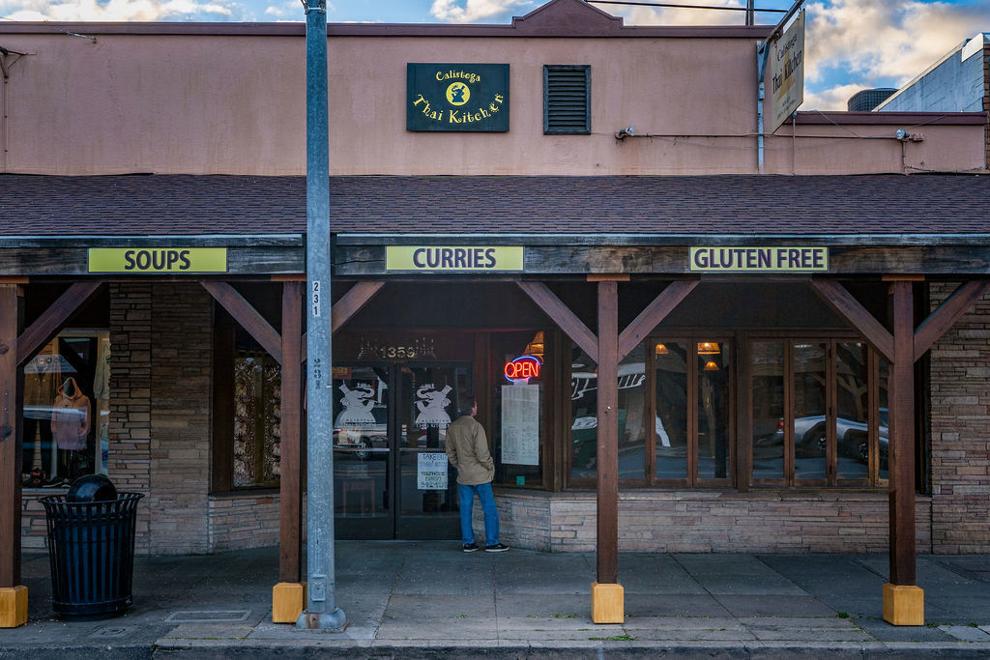 Theorem Vineyard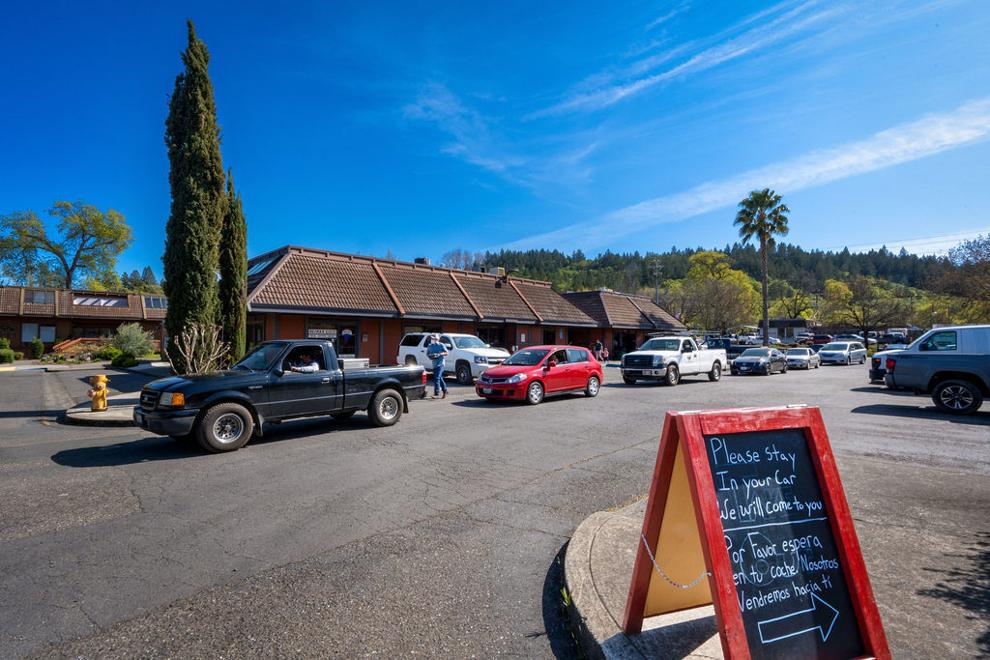 Evangeline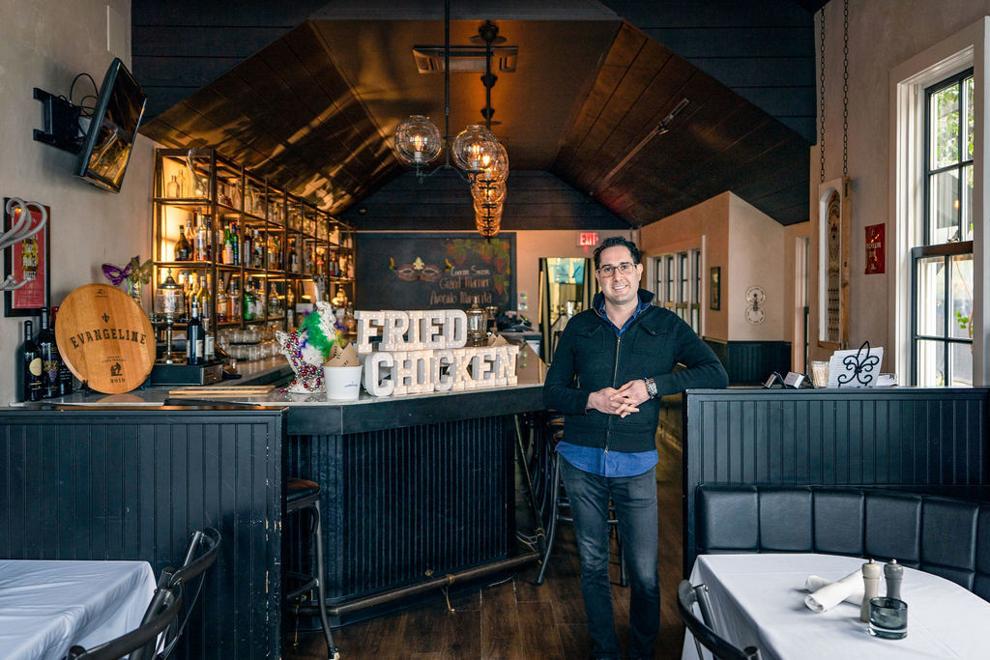 Napa Whole Foods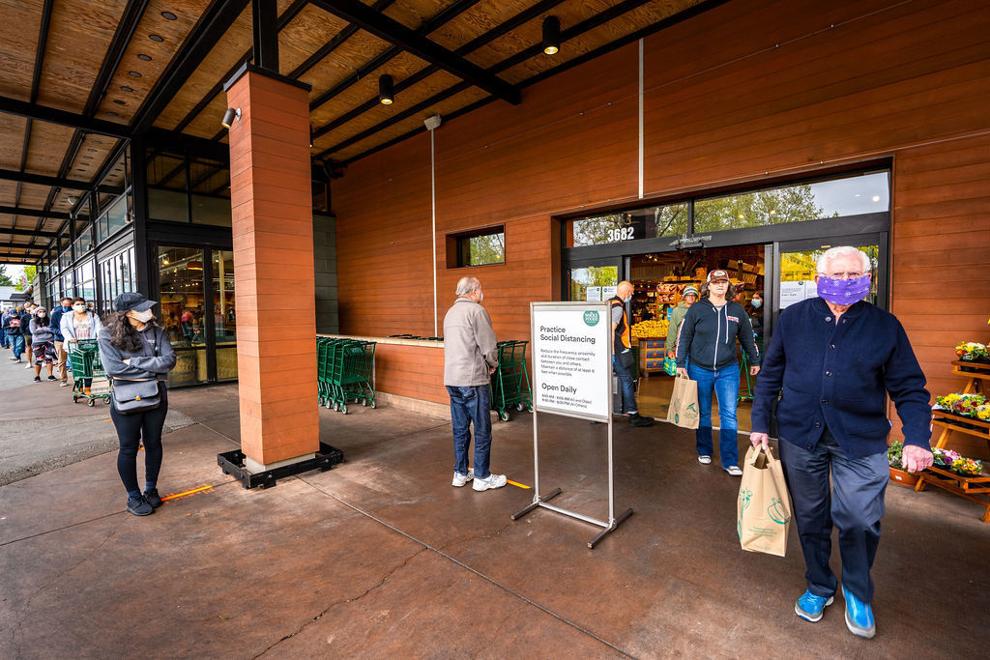 St. Helena Gott's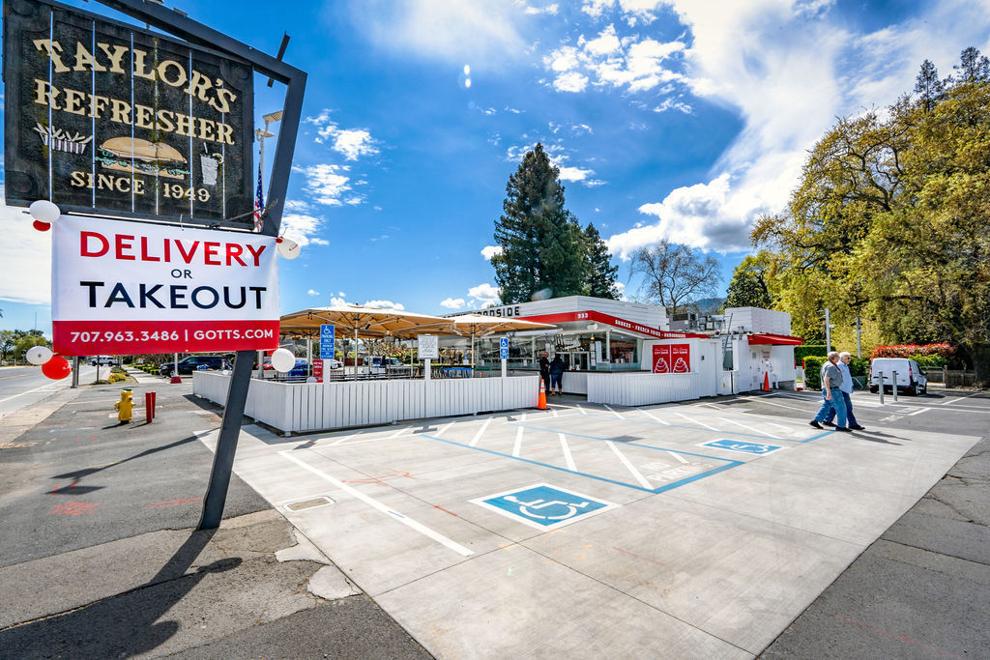 Press in St. Helena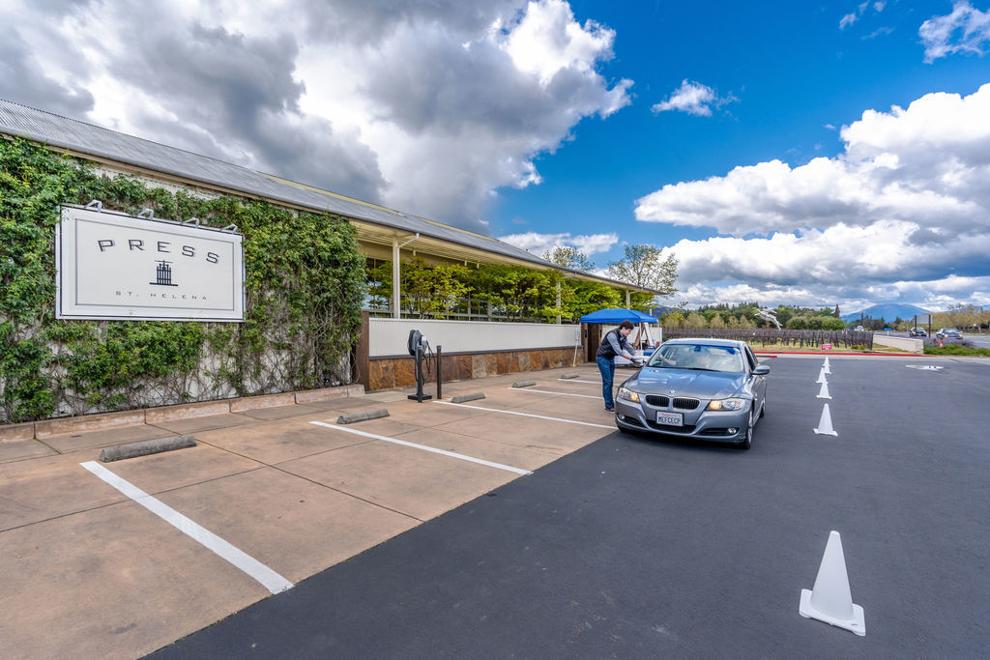 Tra Vigne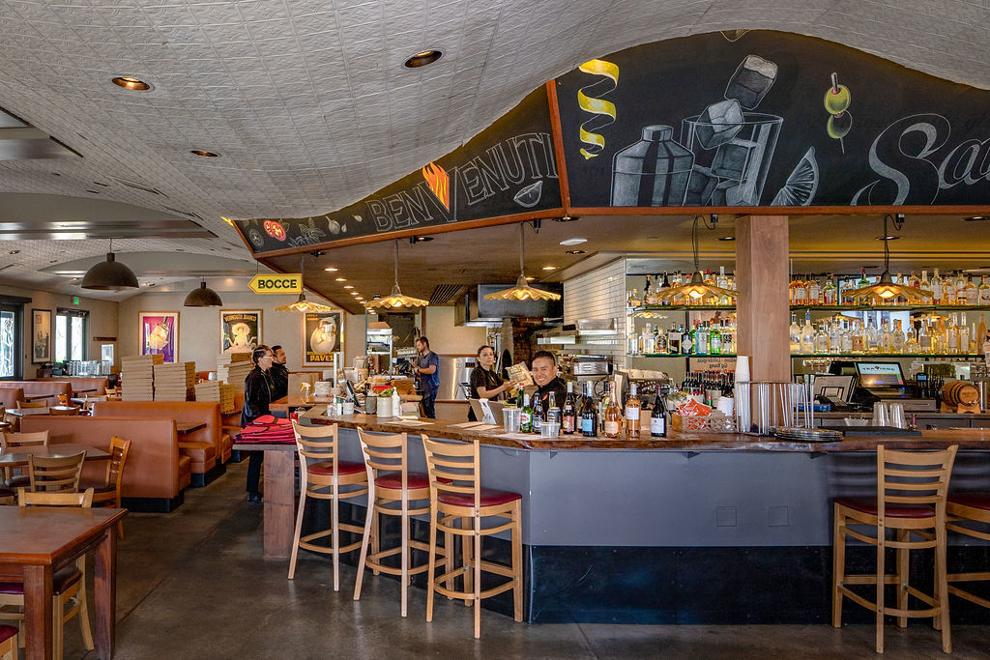 Napa Whole Foods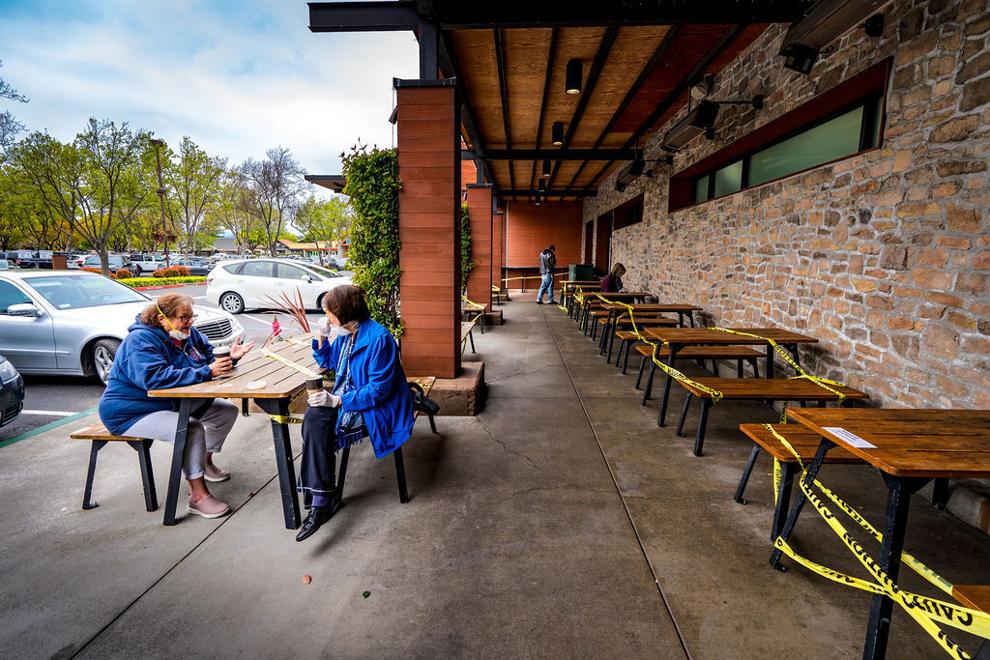 An empty street in Calistoga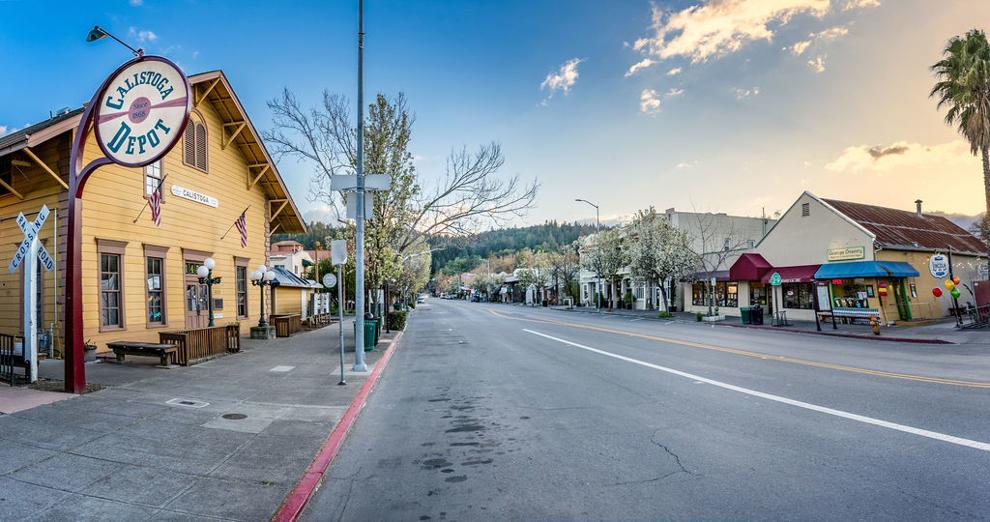 An empty Calistoga street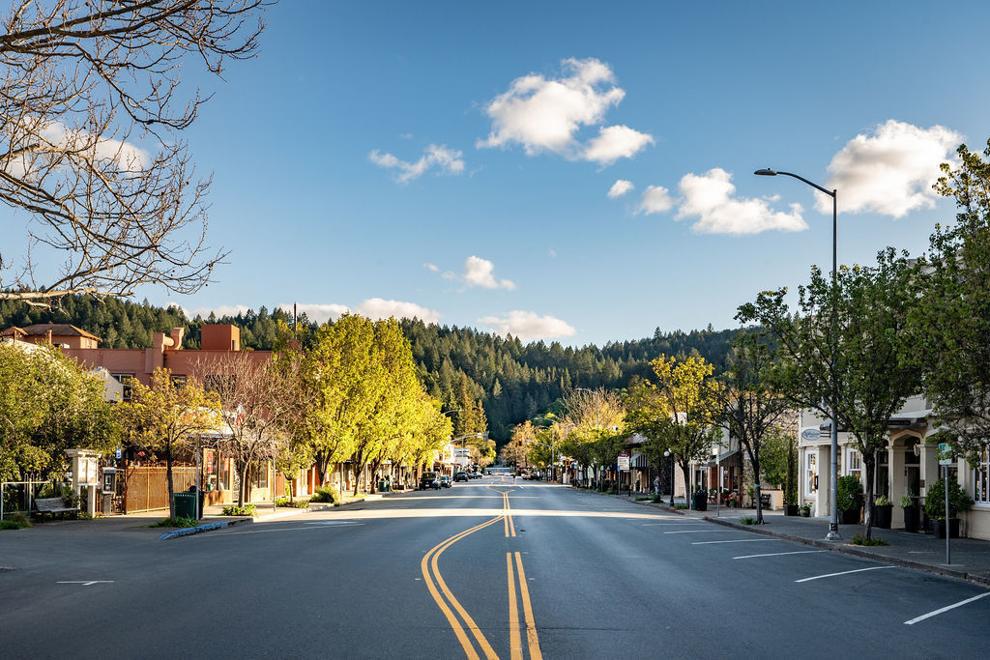 Ace Hardware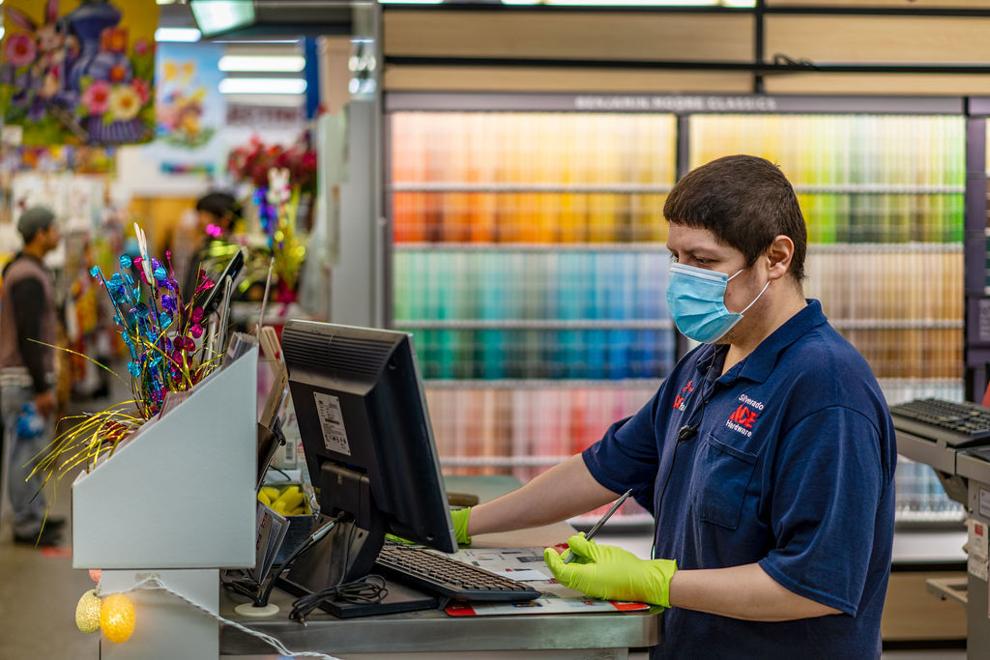 Ace Hardware in Calistoga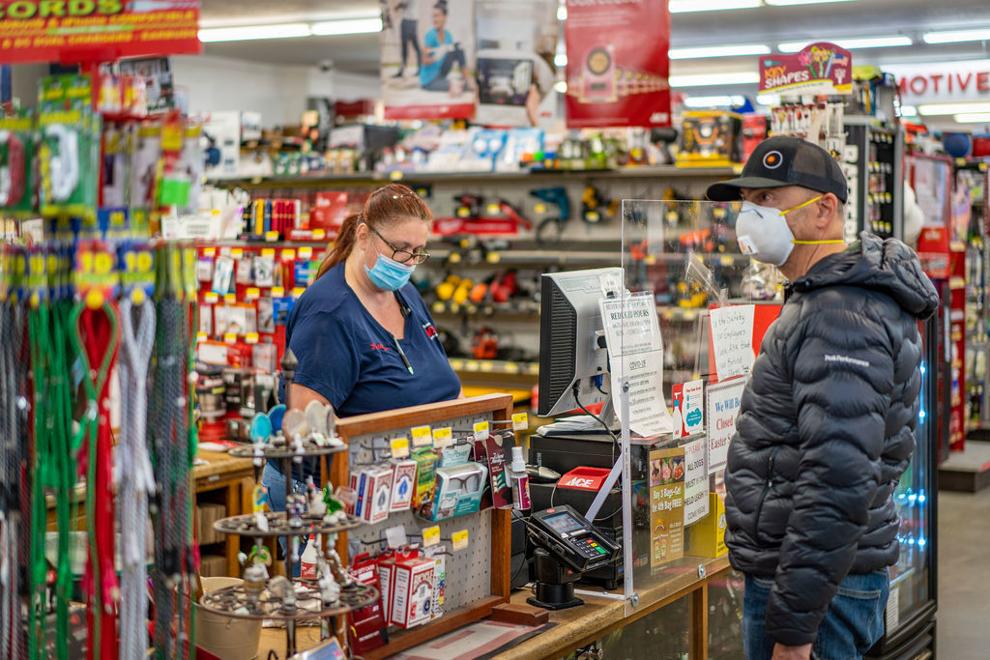 Calistoga CalMart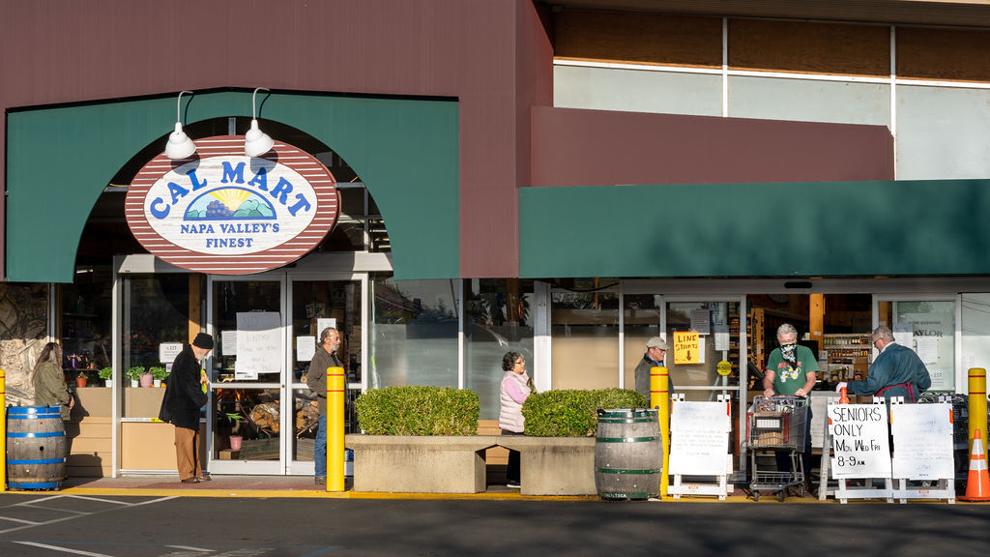 Calistoga Farmers Market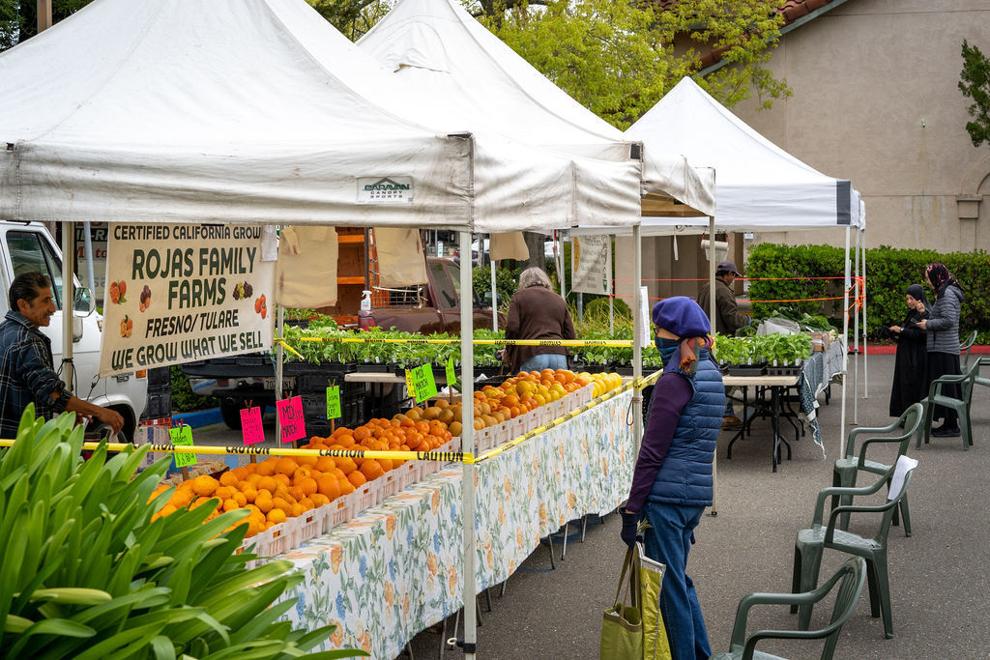 Calistoga Farmers Market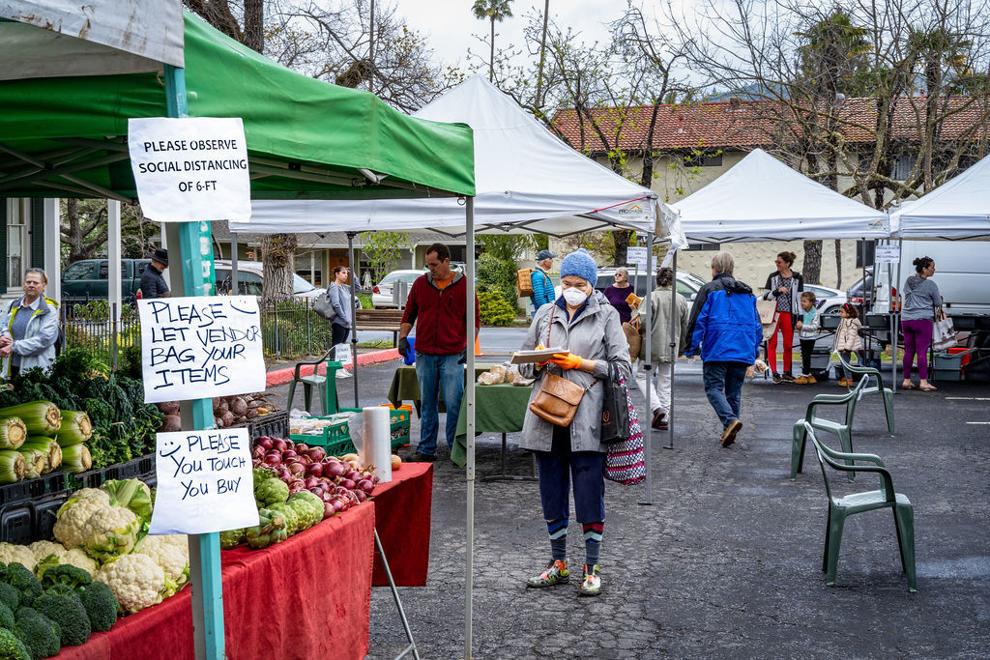 Calistoga Farmers Market
Calistoga Farmers Market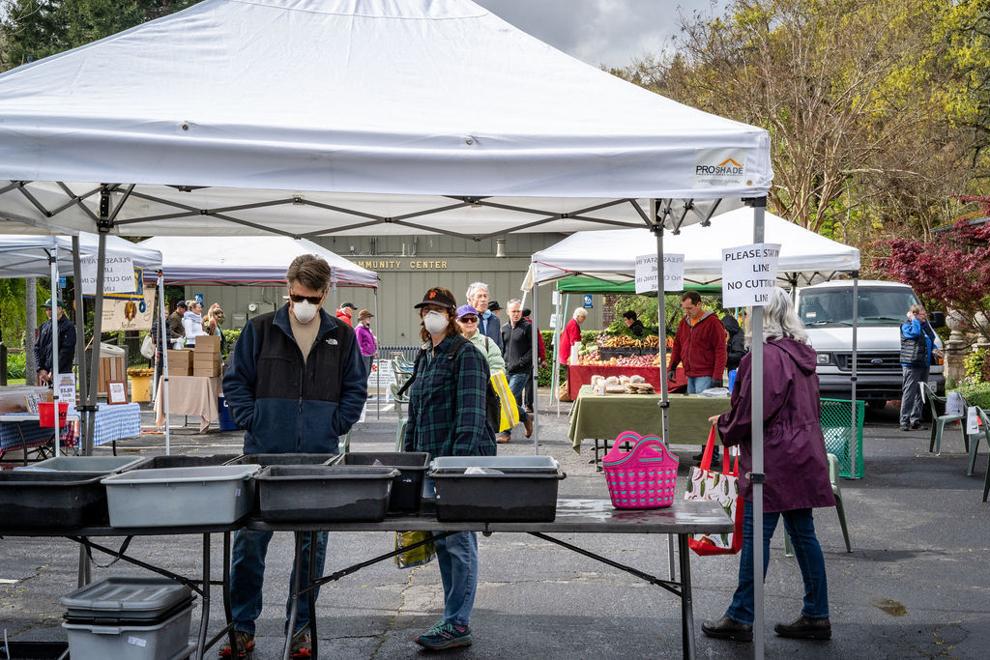 Calistoga Farmers Market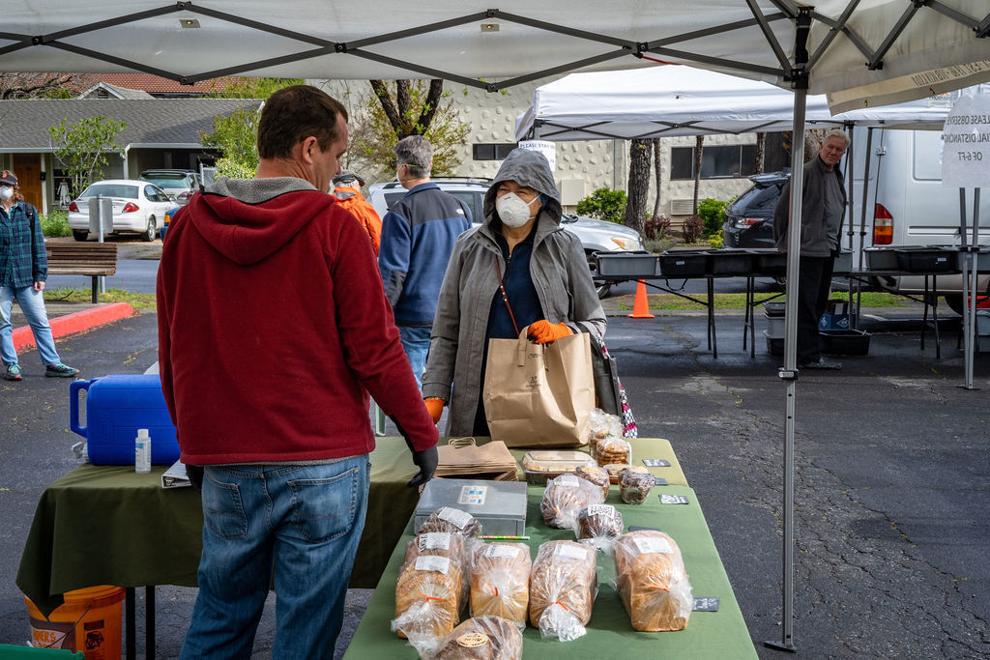 Calistoga Farmers Market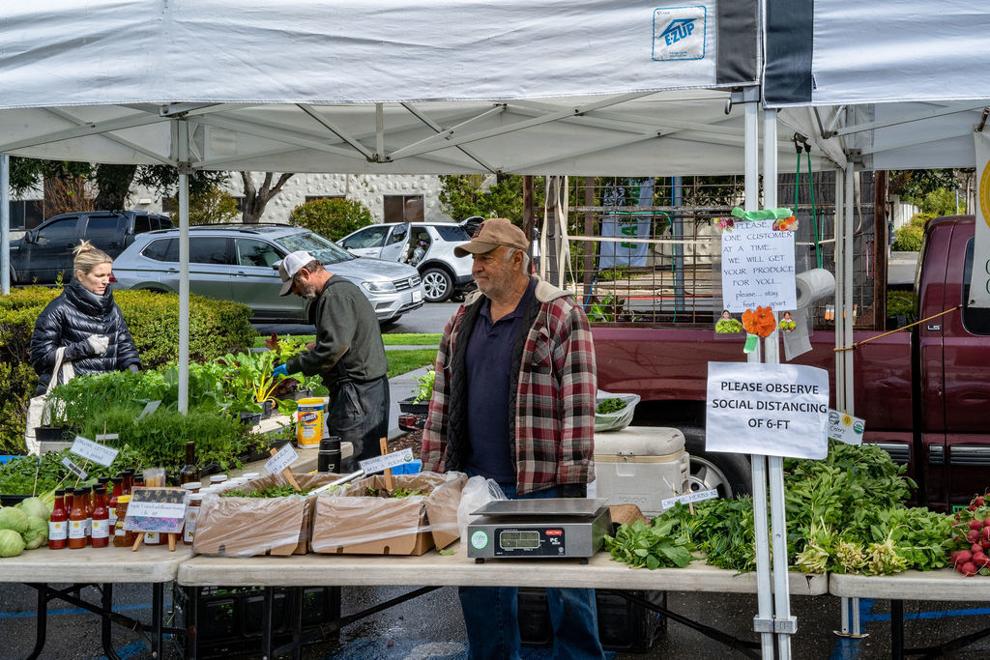 Calistoga Farmers Market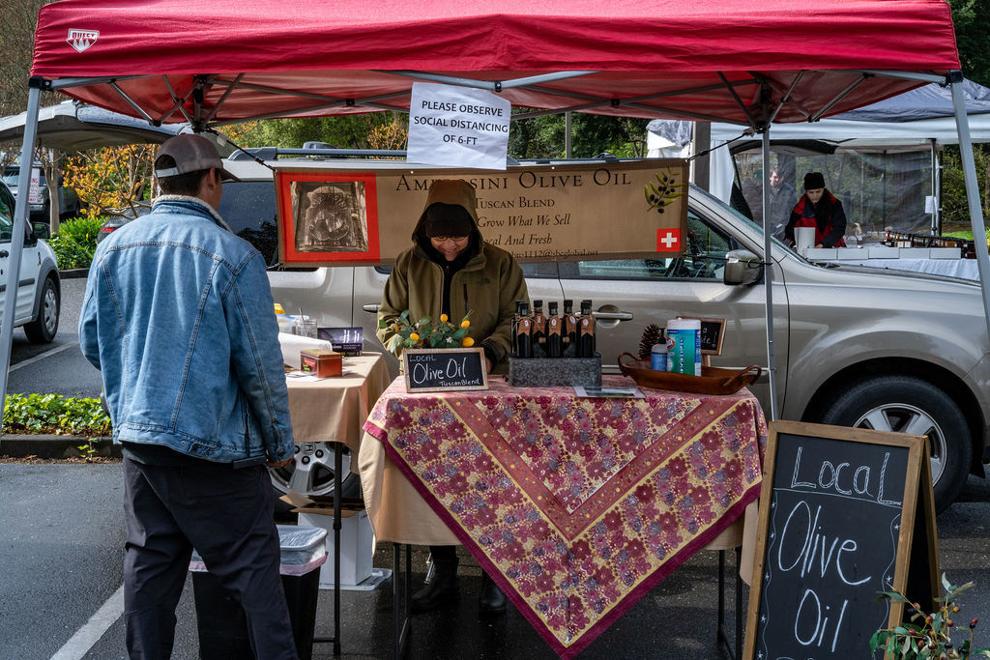 Calistoga Farmers' Market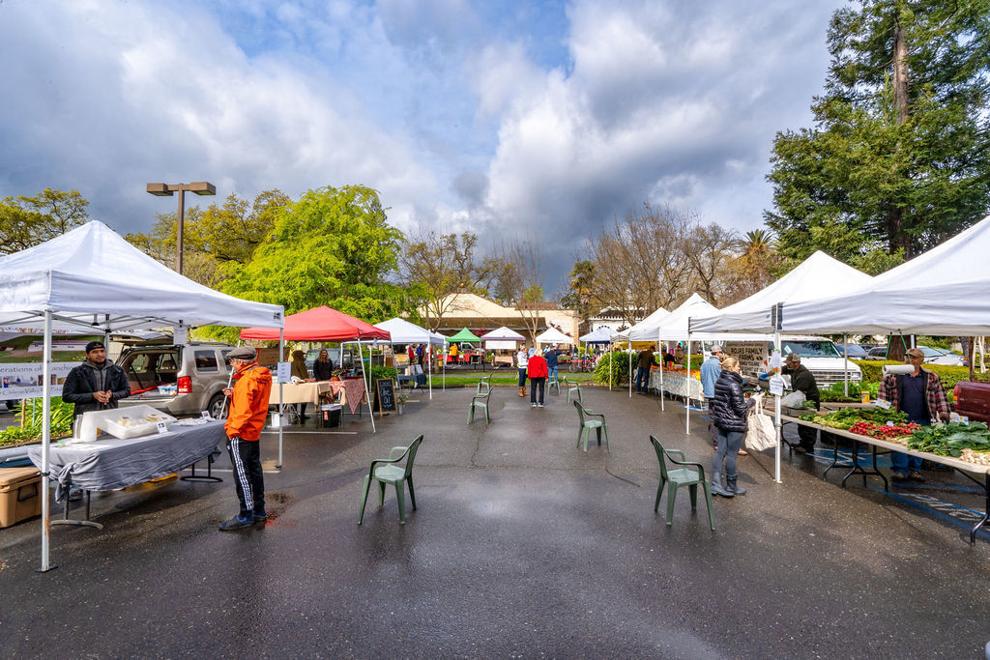 Easter Bunny tours Napa neighborhoods
Whole Foods line, April 11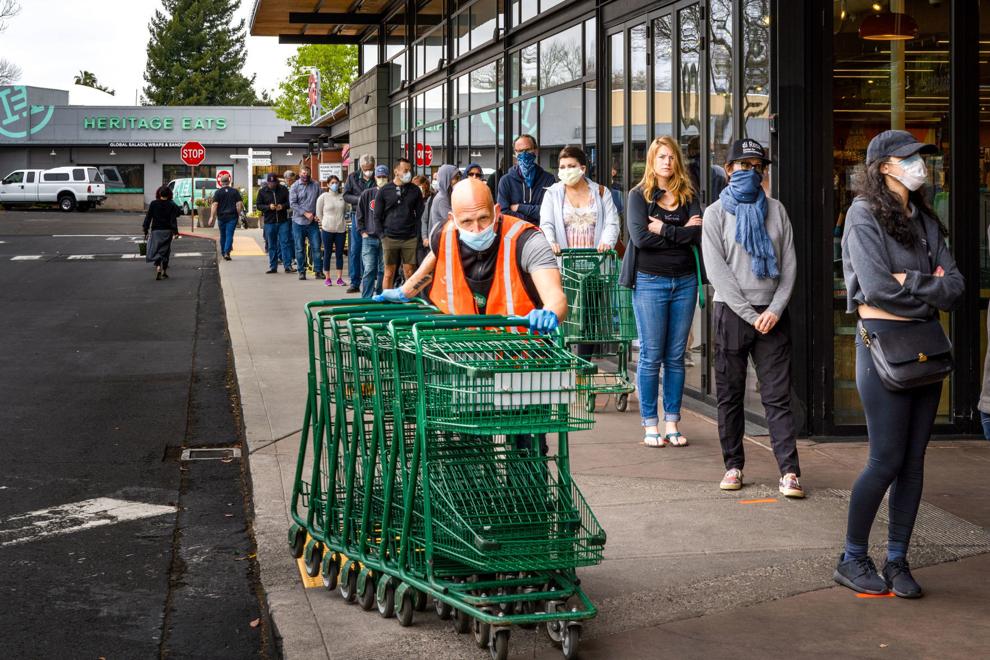 Grab-and-go school lunches in Napa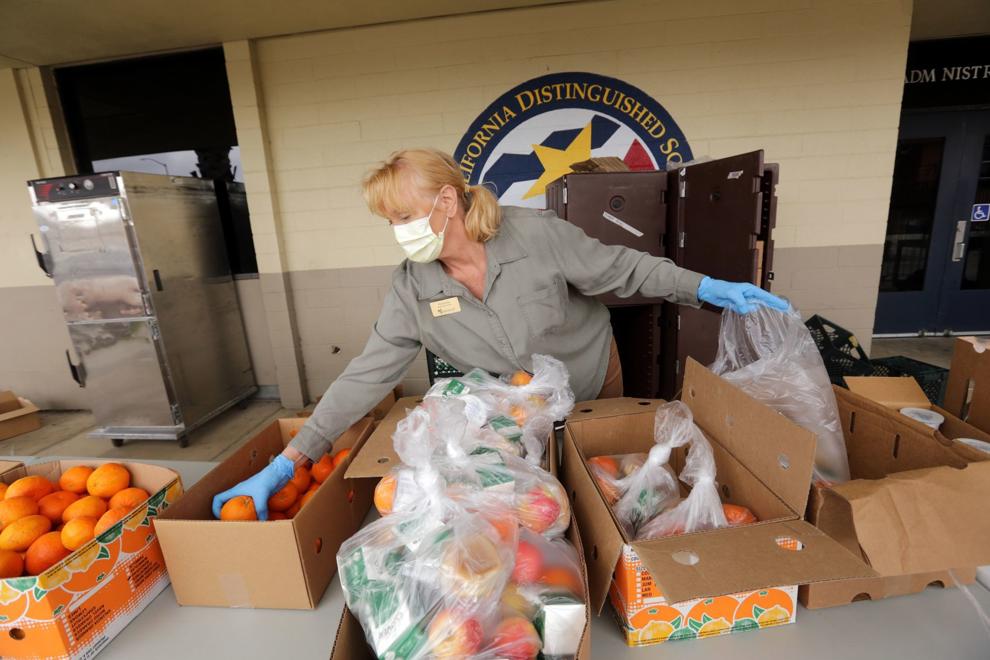 Grab-and-go school lunches in Napa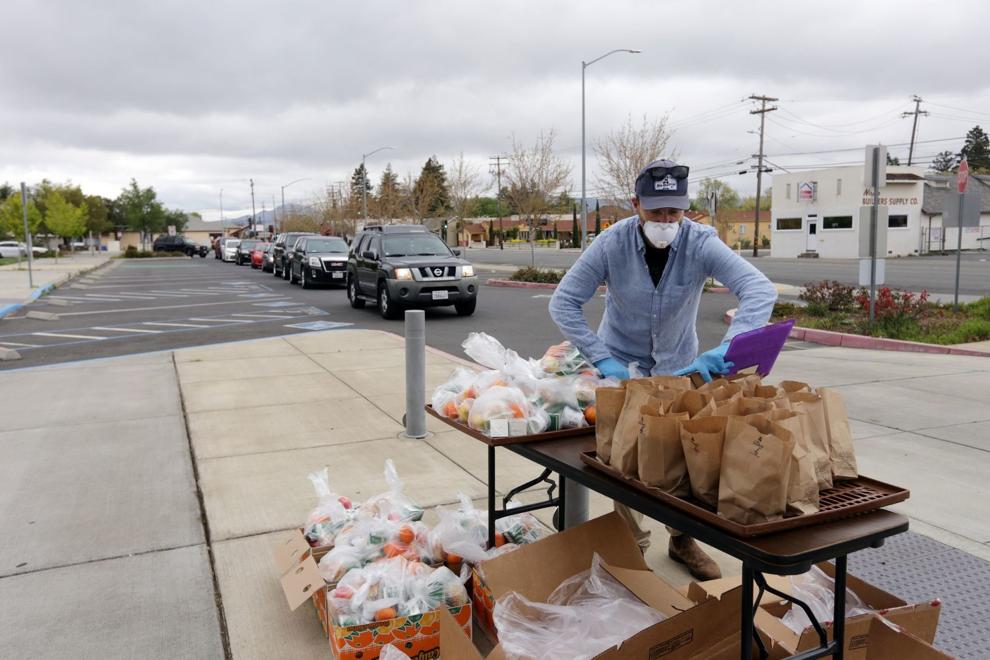 Grab-and-go school lunches in Napa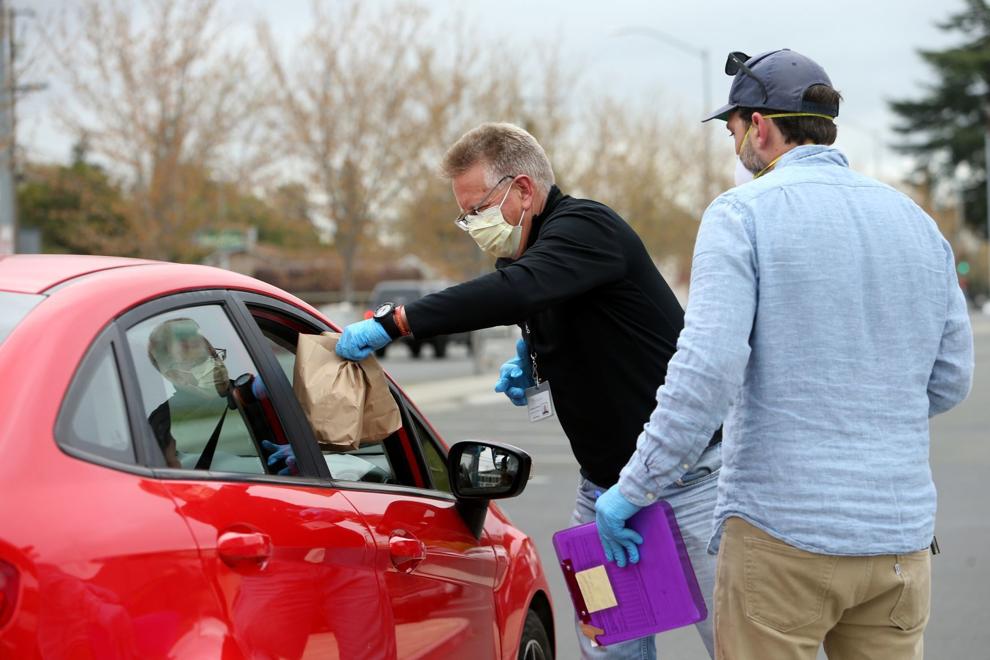 Grab-and-go school lunches in Napa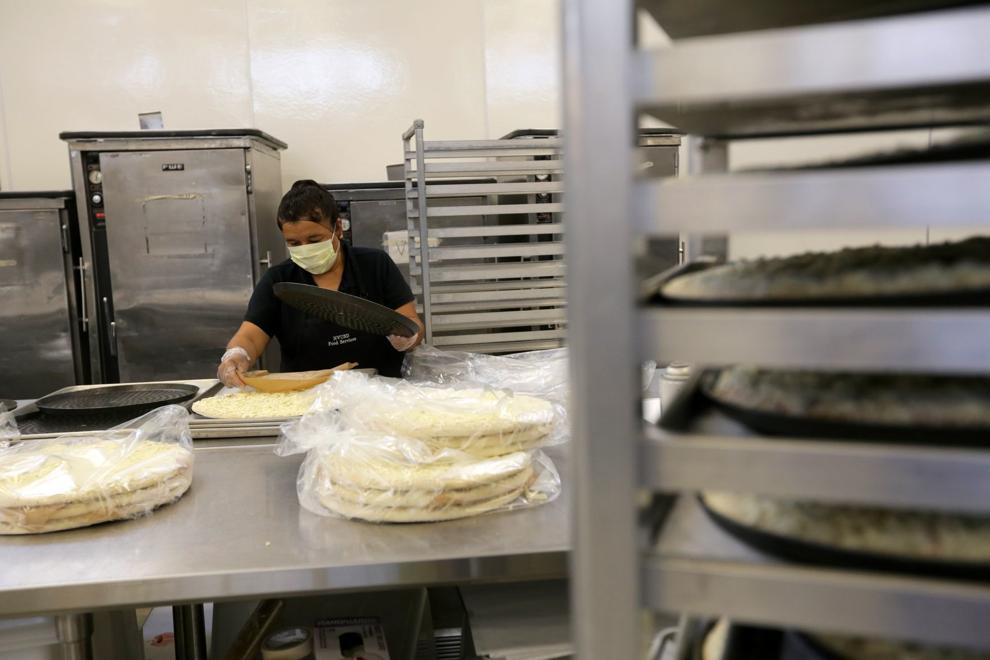 Grab-and-go school lunches in Napa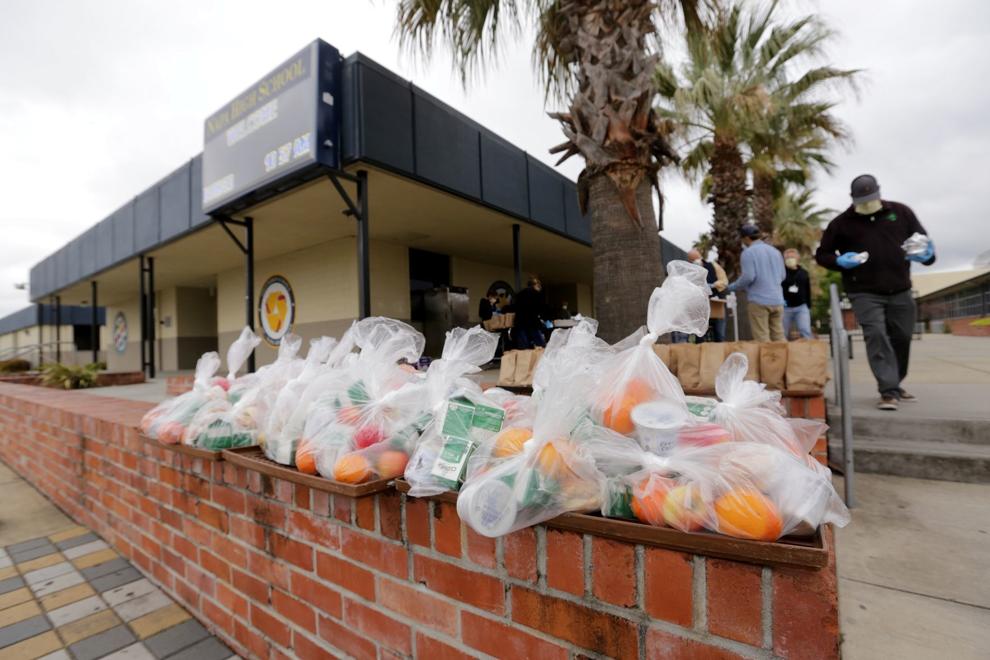 Sign of the times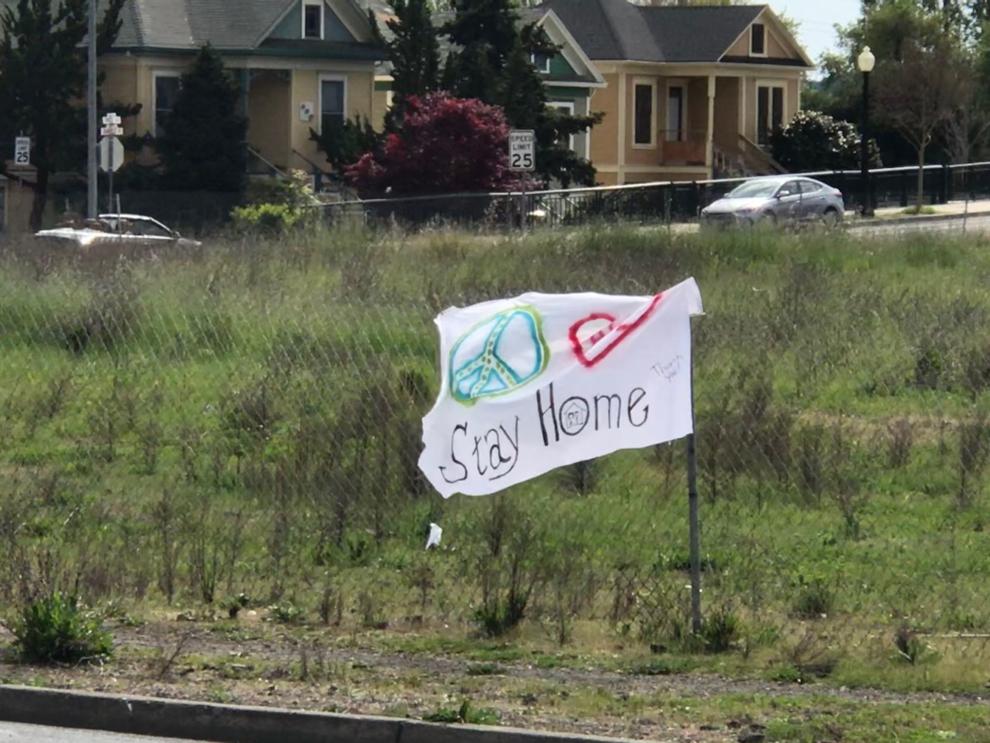 Sign of the times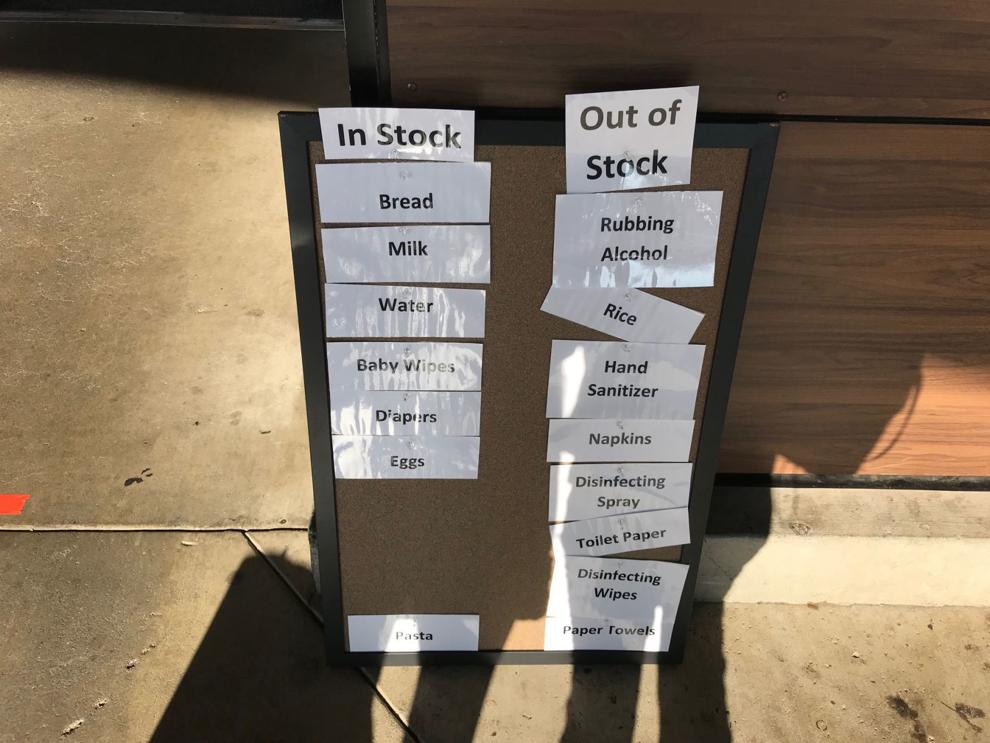 Napa's drive up clinic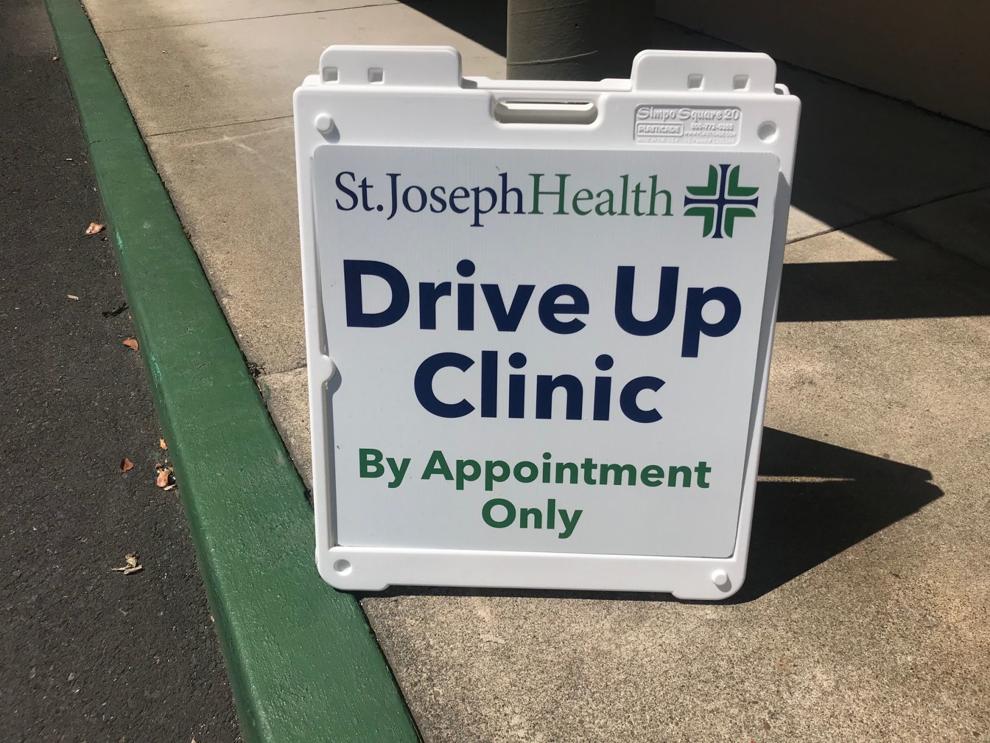 Taking a sample
Nicole Landis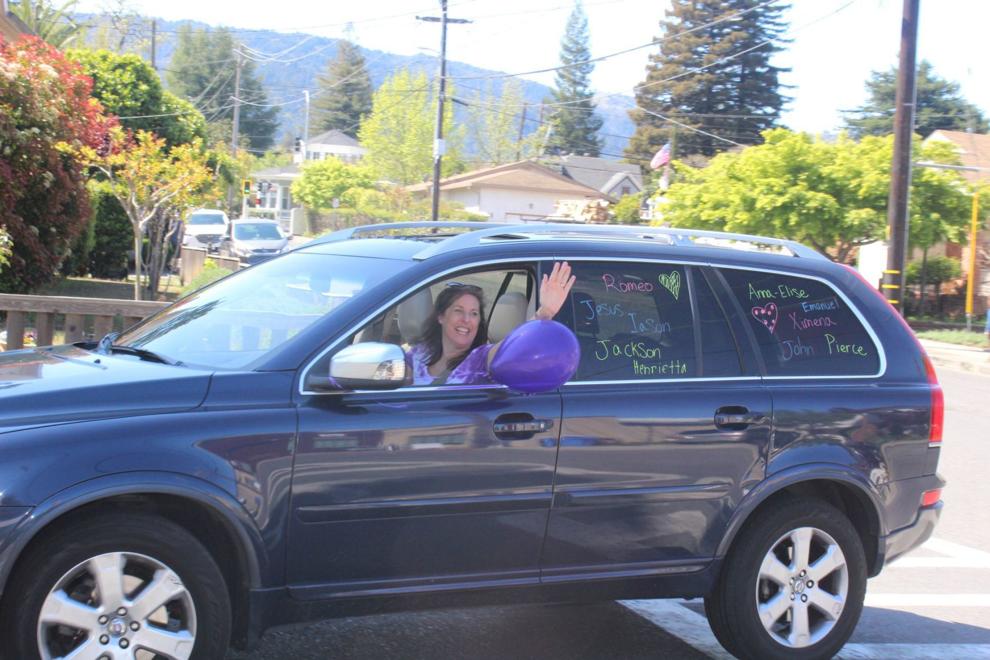 Napa Premium Outlets during the coronavirus epidemic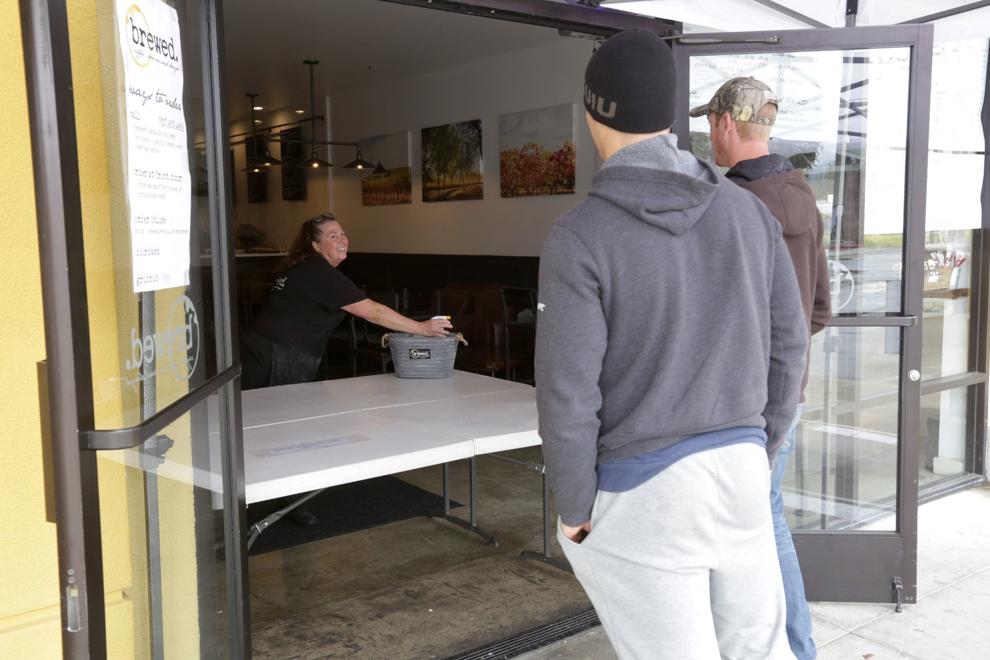 Making face shields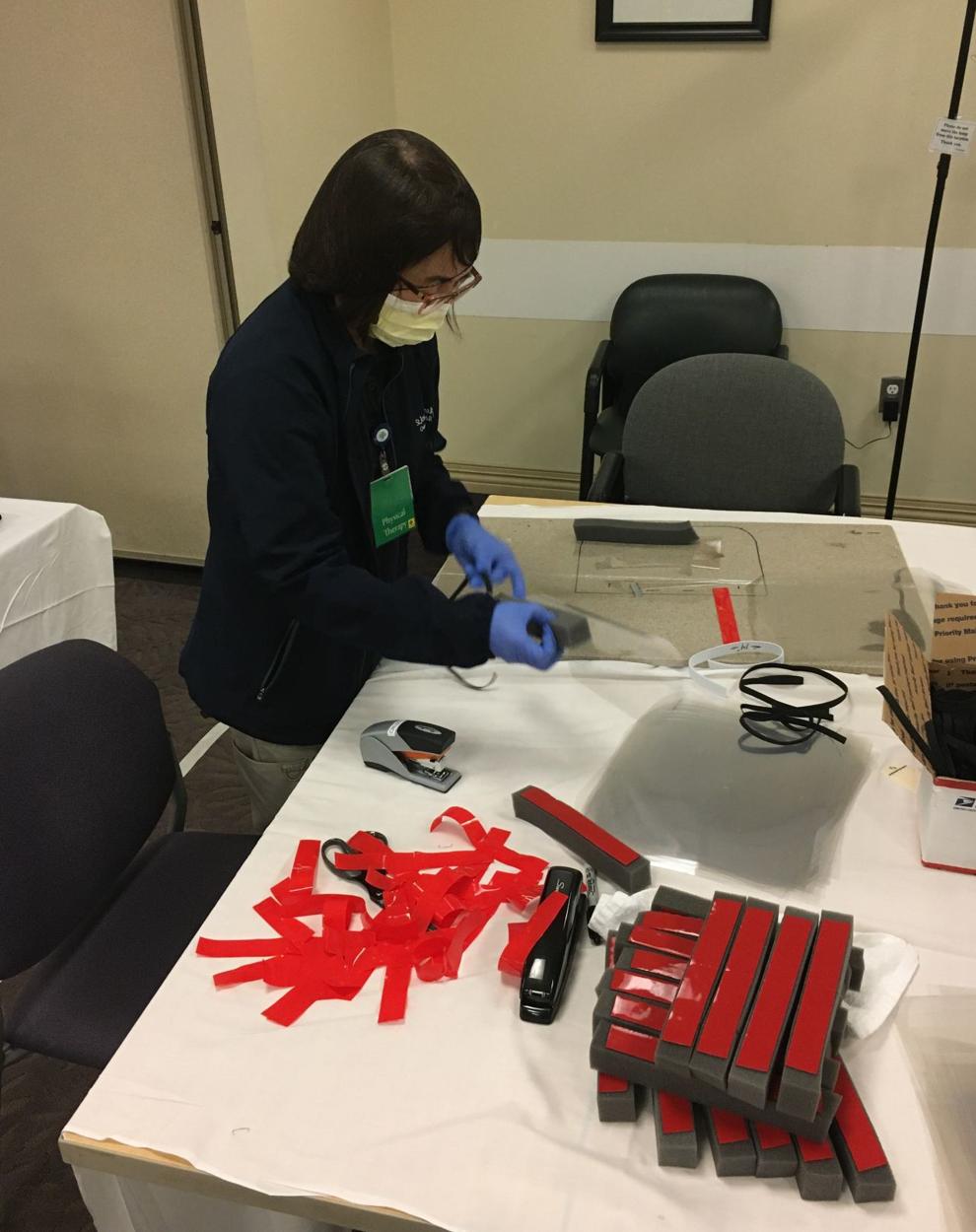 Face shields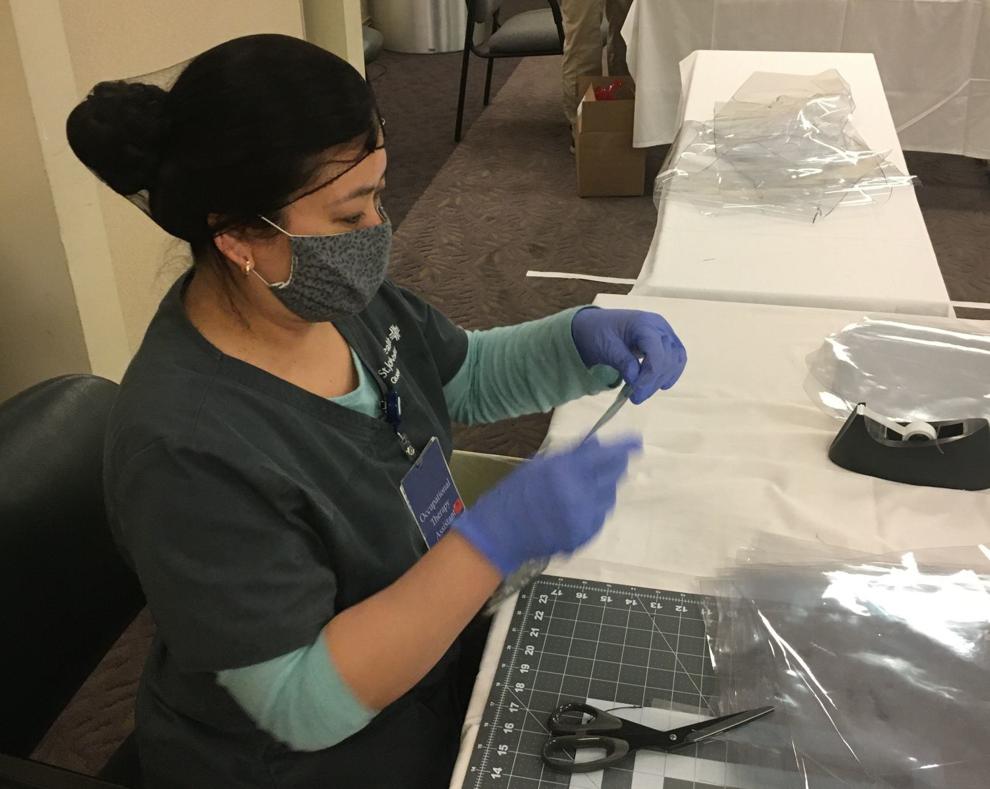 Free Meal Friday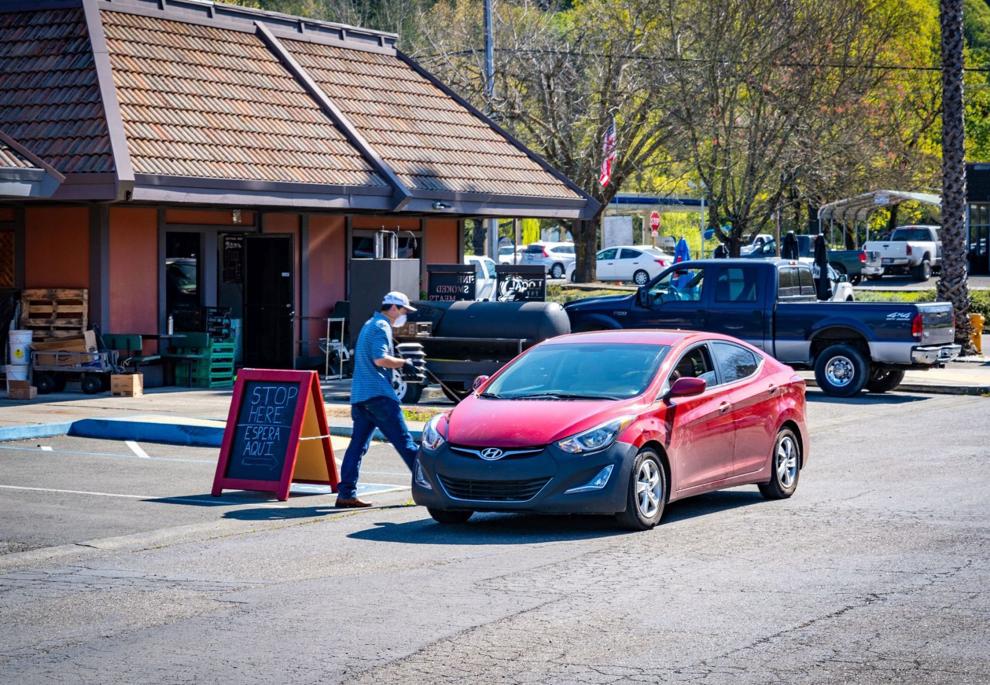 Free Meal Friday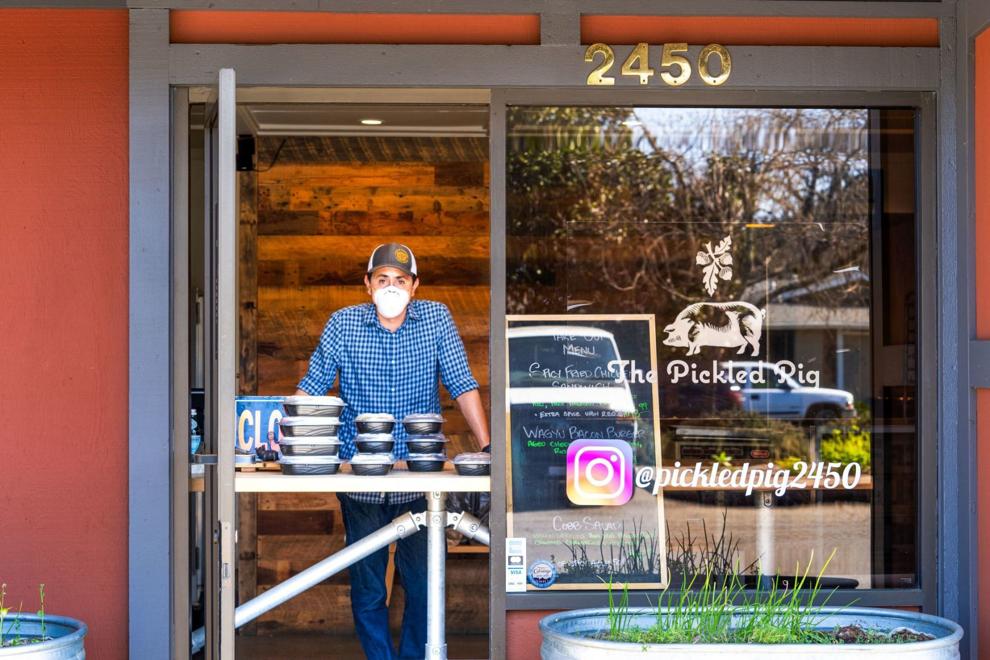 Social distancing signs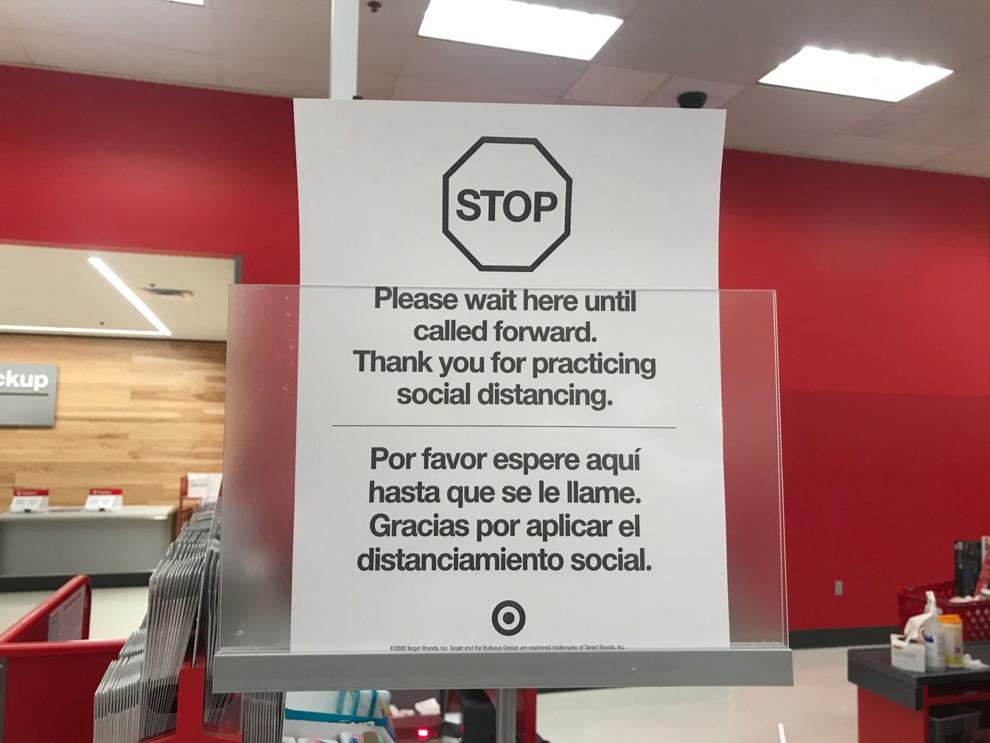 Social distancing signs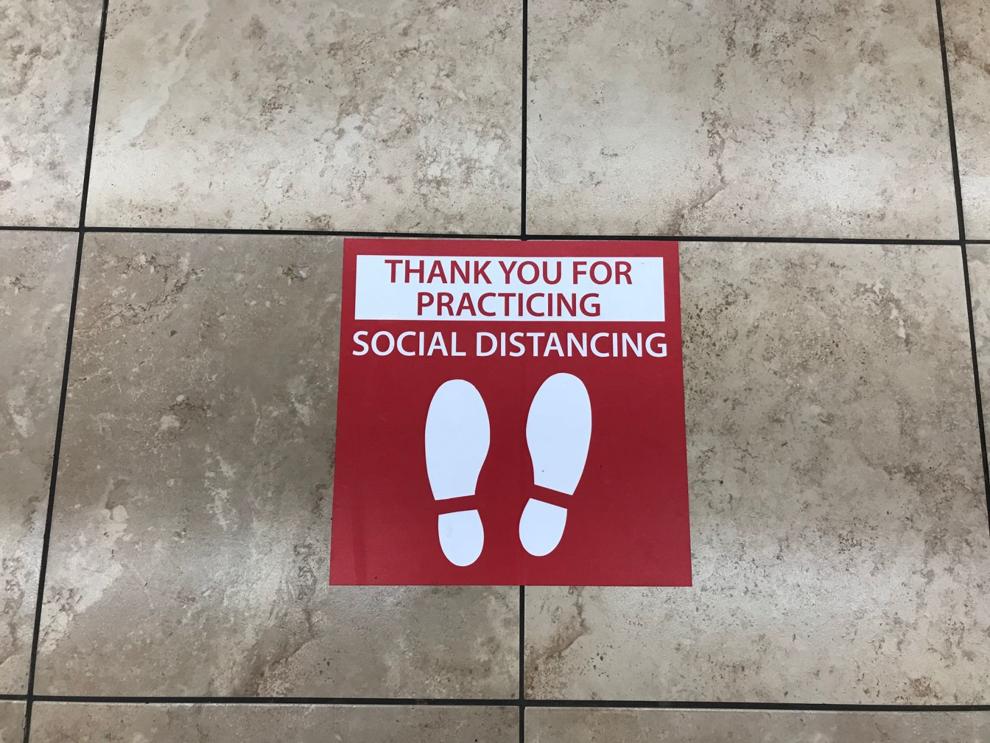 Bread delivery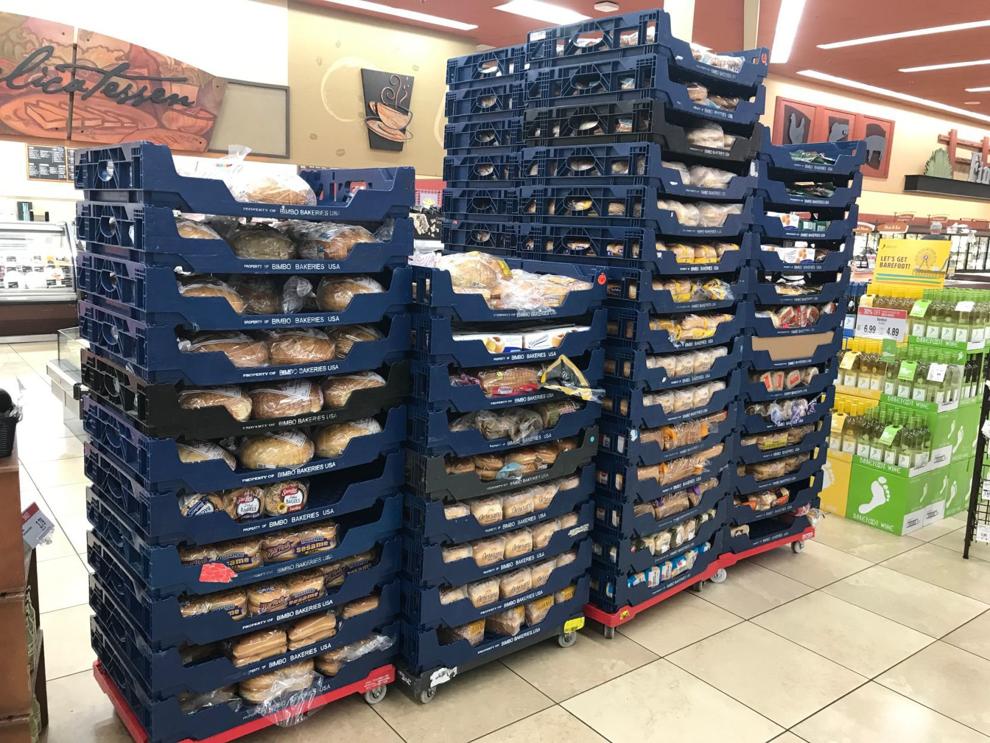 Dr. Manjappa at Queen of the Valley Medical Center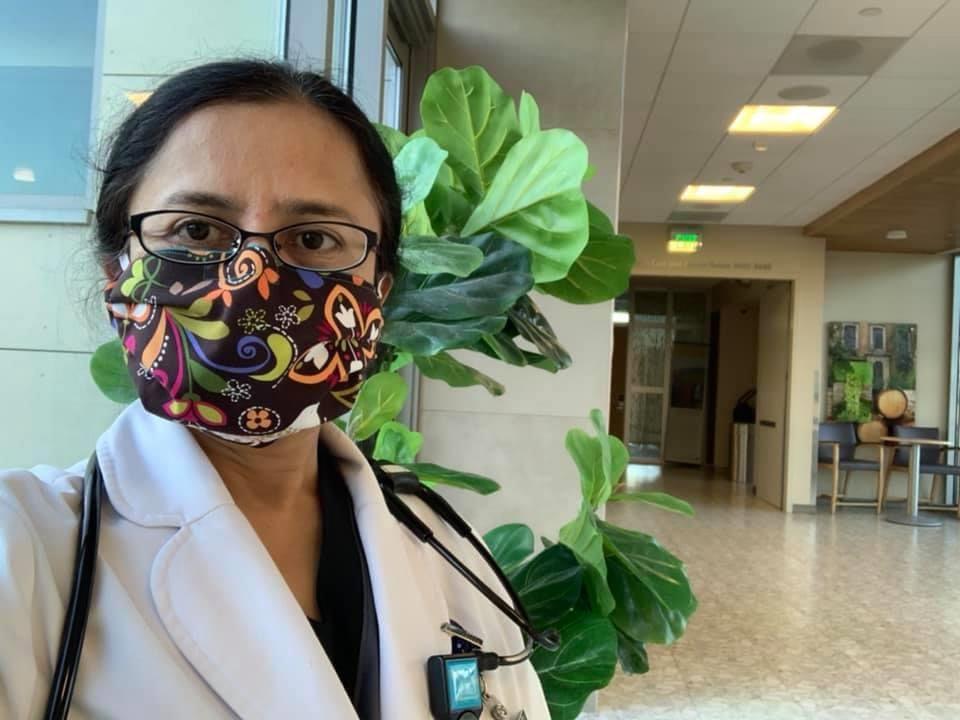 Bear on fence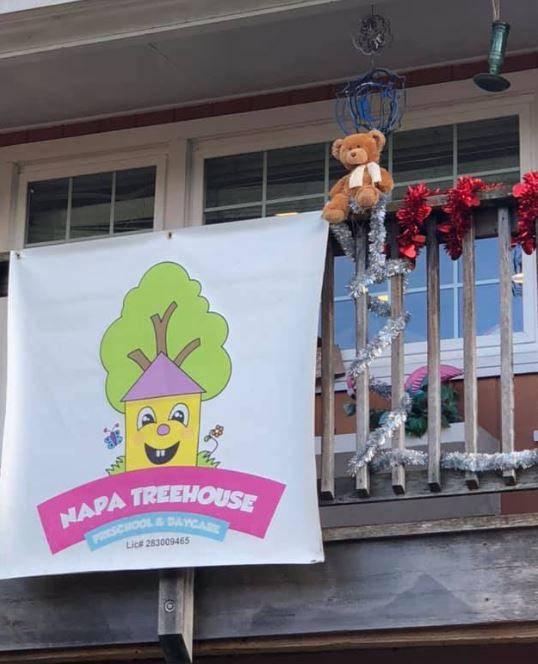 Bear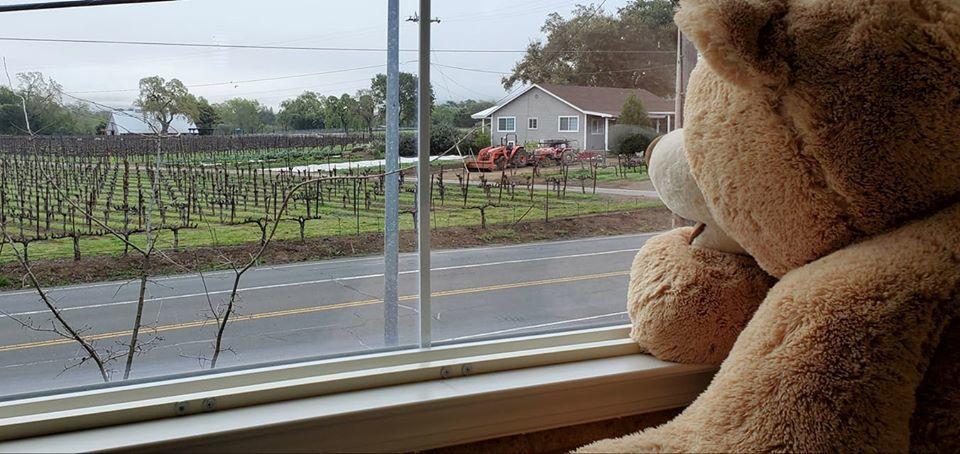 Dr. Adhye and Janice Peters RN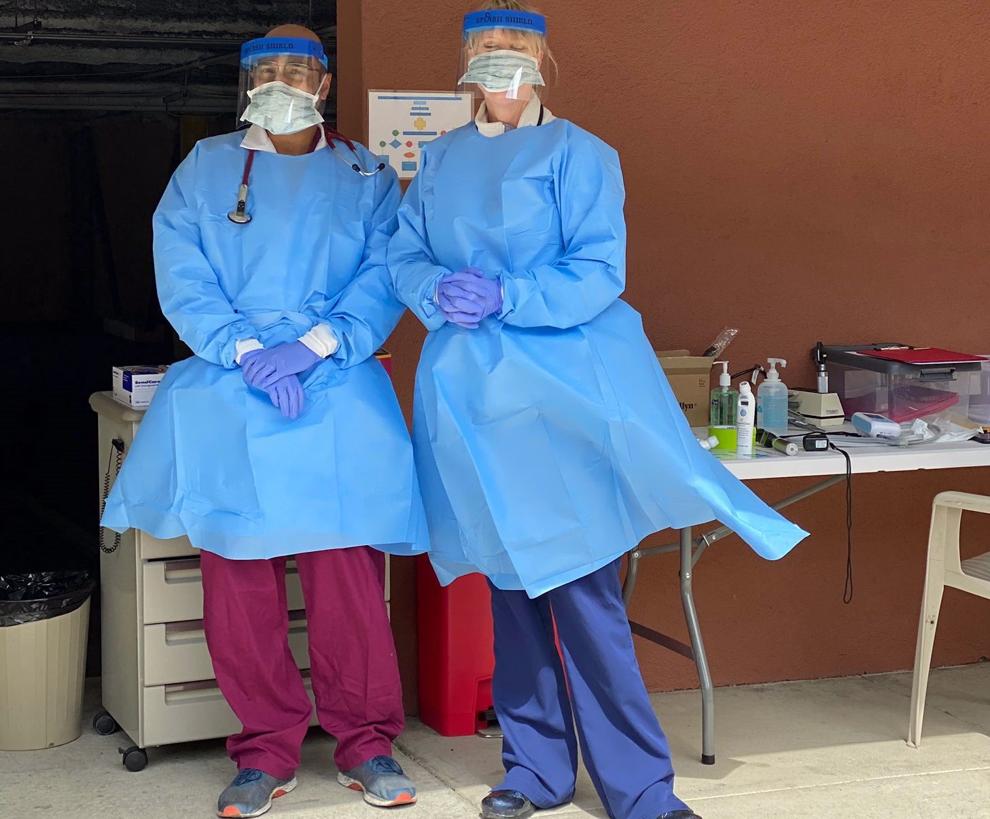 Napa police department employees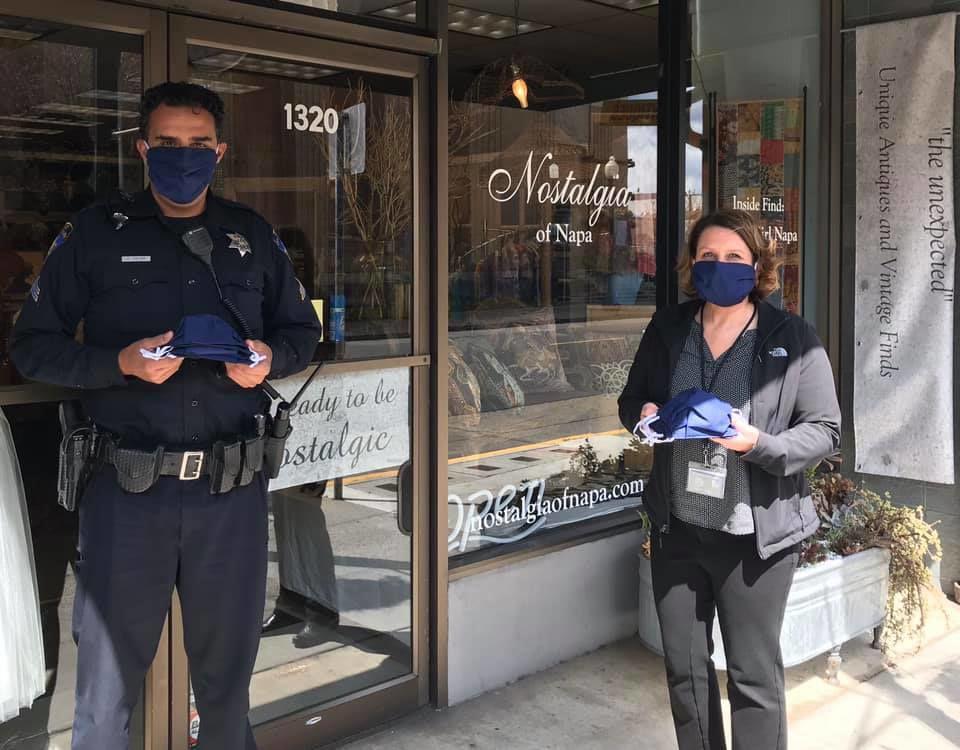 Andrea D. Hoogendoorn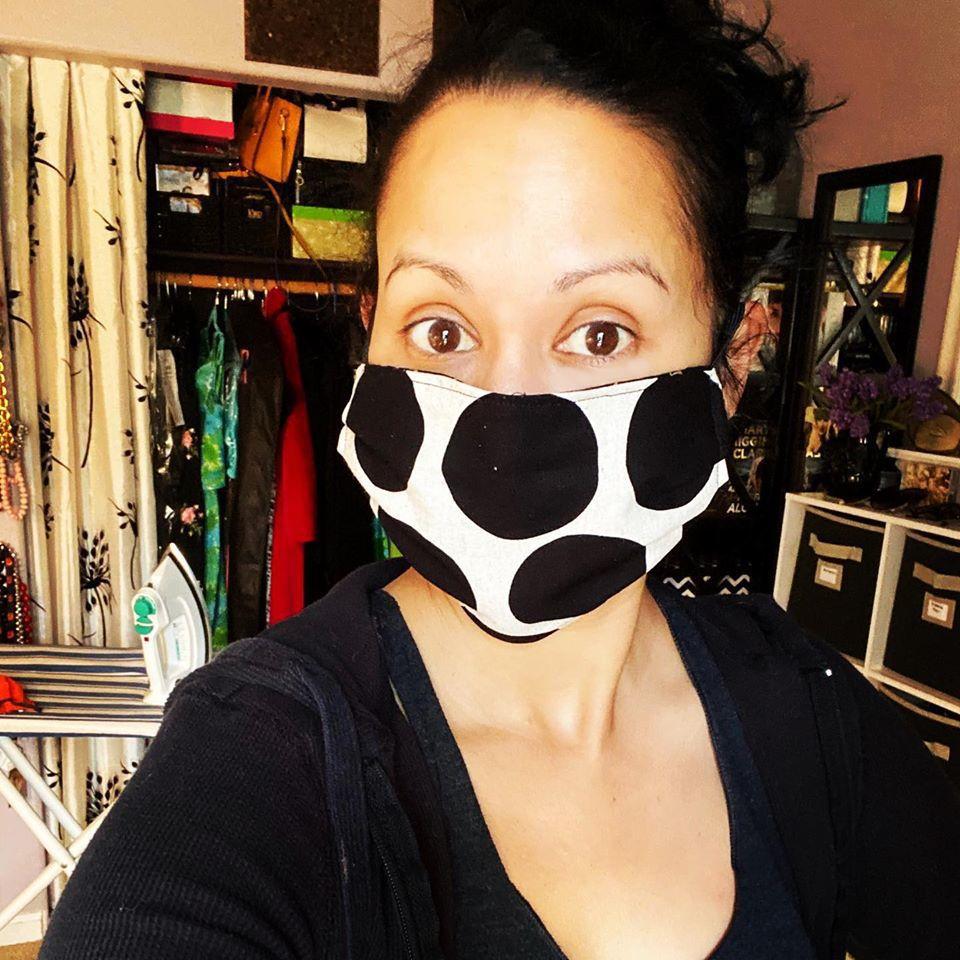 Hanh Ho Egan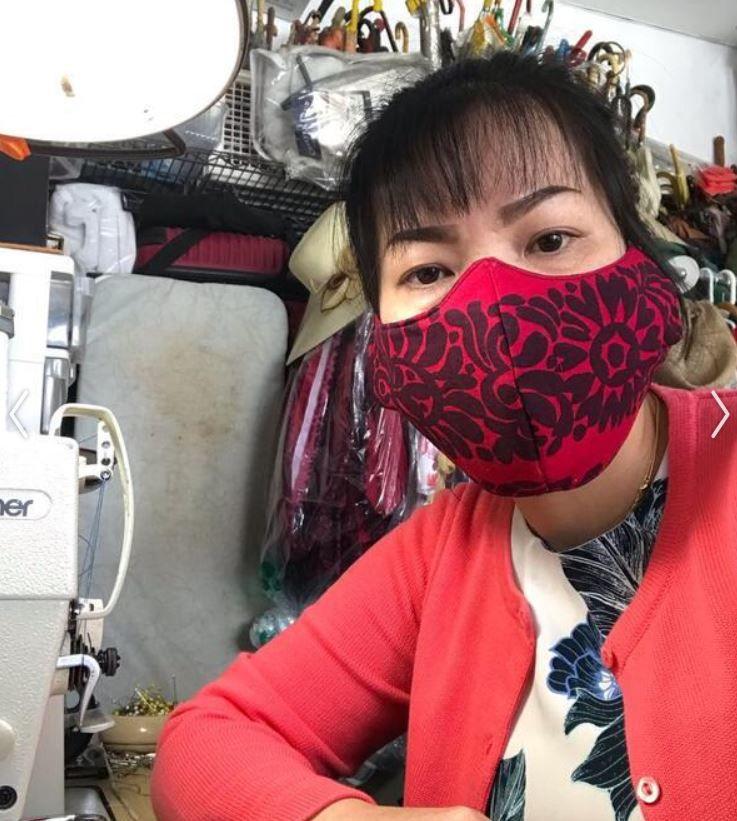 Matthew Blach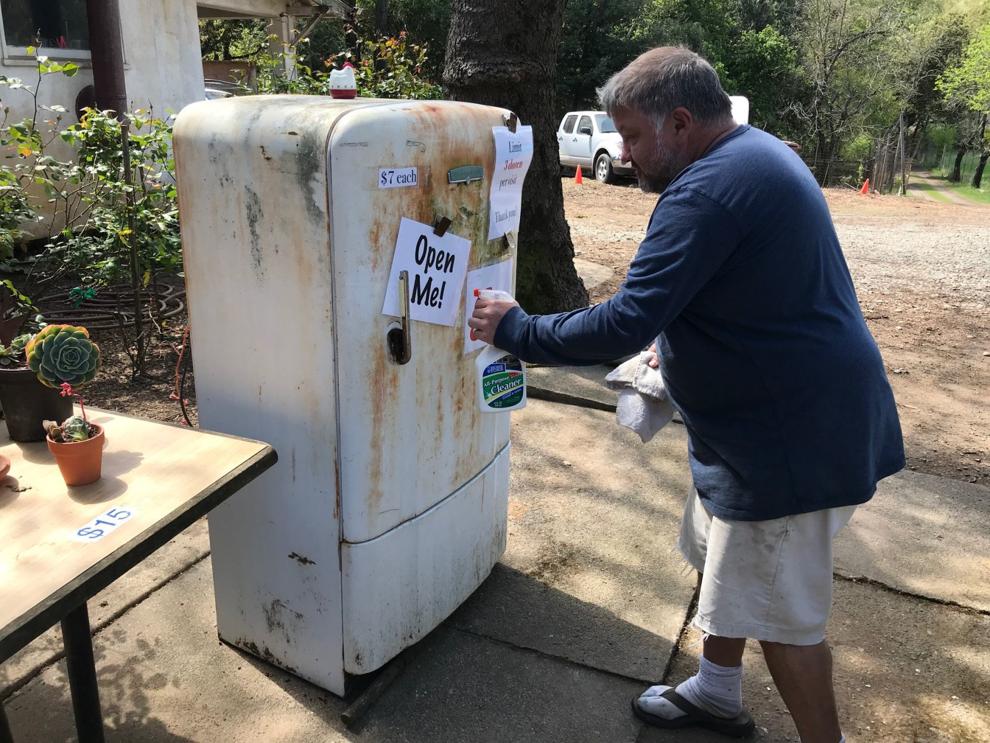 American Canyon park sign, social distancing