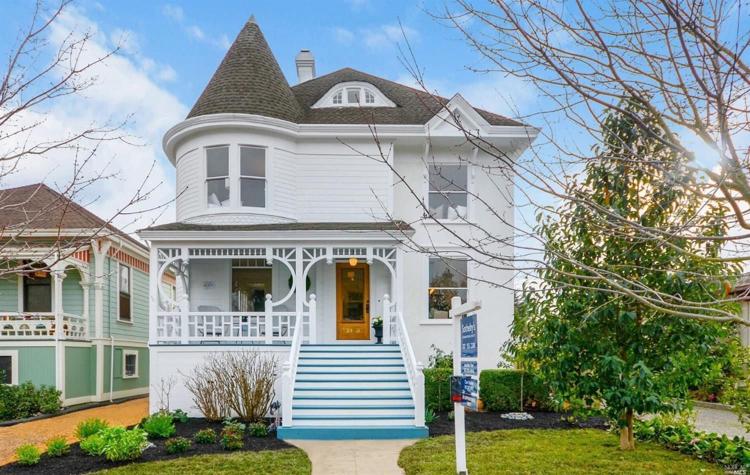 Magalli Yoho doesn't mess around when it comes to flipping a house, even a historic downtown home that's 126 years old.
Yoho, who has previously lived in Napa, is a real estate investor and renovator.
Back in October this house hunter bought the Ingalls house at 2133 First St., near the entrance to downtown Napa.
The home was originally built in 1892 for one of Napa's earliest business owners, Wilfred Ingalls. For the past 27 years it had been home to then-city council member Juliana Inman and her family.
Yoho bought the home from Inman for $802,000. Today, after just 10 weeks of work, it's listed for sale for $1.24 million.
"I love everything about the house," said Yoho. "It's got a good floor plan, lots of great lighting. I love the high ceilings."
Yoho said the Queen Anne Tower House caught her eye when it was first listed for sale in 2017.
Yoho said she wasn't sure if she could take it on. "The house needed a little more than a bit of love and tender care," she said. But, "I saw the beauty of it and everything else could be fixed."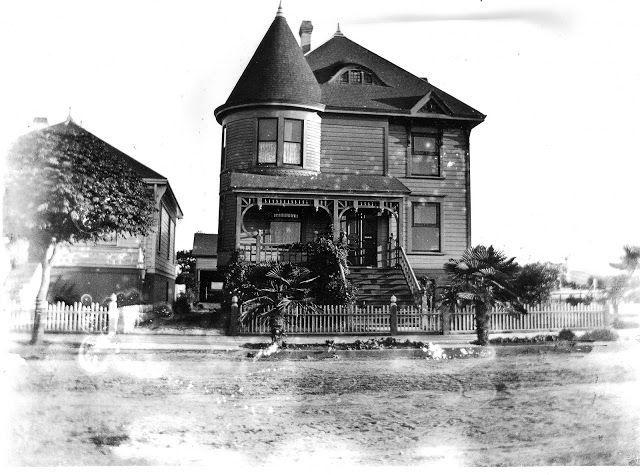 In less than three months, Yoho had the Ingalls house completely rehabbed, from top to bottom.
For example, the entire house was re-plastered and repainted, inside and out. A former attic space was finished to become a legal fourth bedroom. The basement also received a makeover, with new electrical and a permitted space for office, laundry, bonus room and storage space.
Central heat and air was installed. One bathroom was remodeled.
The kitchen got a cosmetic makeover. The floors in the home were refinished, and all lighting fixtures were updated. A French drain system was installed outside. The front and back yards were re-landscaped.
Two crews worked on the house each day, she noted. The second crew would work inside the house until 11 p.m., each night, she said.
Yoho temporarily moved back to Napa to be on site, working 19-hour days. "It was intense."
The plan was to turn the home into a vacation rental, but when Yoho realized she couldn't immediately get the proper vacation rental permit, she decided to resell, or flip, the home.
"I can't afford to keep it just so I can be there on the weekends. I'm a single mom with four kids," she added.
Yoho declined to say how much she spent on the renovations, only that it was "a significant amount." The new listing price covers those costs, plus some profit.
So far, the house has gotten very good reaction, said Yoho. More than 75 people visited the property at an open house on Super Bowl Sunday. As of Tuesday night, Yoho said she had two potential buyers who seemed particularly interested.
The 2,336-square-foot house, with four bedrooms and two bathrooms, is co-listed by Cheri Stanley and Jennifer Parr of Sotheby's International Realty.
When Yoho purchased the Ingalls home it was a "diamond in the rough," said Stanley.
Stanley said that other potential buyers may have been intimidated by the cosmetic and other upgrades that the home required. But "property rehab is her passion," Stanley said of Yoho.
You have free articles remaining.
Her client "transformed" the home. "Boy does it look different now."
Stanley said the only downside to the house is that it is located on a busy stretch of the one-way section of First Street. But, "It is what it is."
This is the eighth house that Yoho has bought and rehabbed in the Bay Area, but it is her first true "flip," Yoho said. She's held onto the majority of the other properties she's worked on.
In 2010, a project that Yoho hoped to work on in Woodside made the news.
At the time, Yoho and her then-husband Jason tried to convince Steve Jobs of Apple Computer to let them deconstruct a historic but decrepit property he owned in Woodside called the Jackling house. The Yohos wanted to save the Jackling house and rebuild it at a property about two miles away.
Ultimately, the Yohos were not successful in their request. The house was demolished in 2011.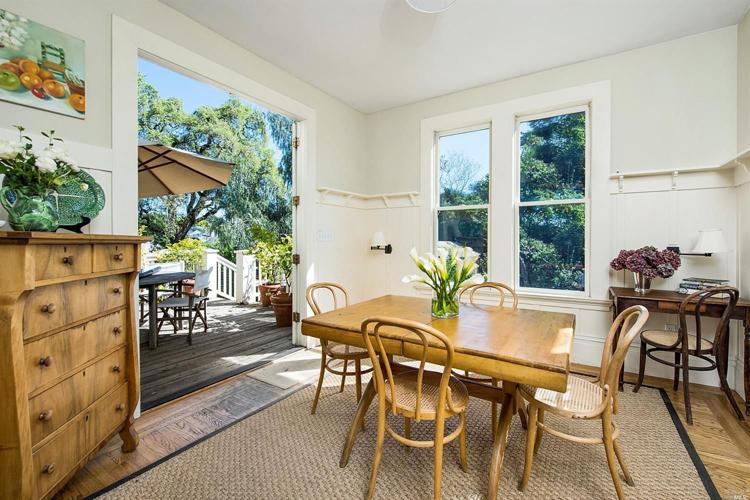 Inman, who also used to own the house next to the Ingalls house, said she bought the First Street home 27 years ago for about $187,000. Even back then, it was a significant price to pay for a house that "was a complete mess," she said.
Inman and her family spent some 10 years renovating the home, including foundation, exterior, interior, wiring and plumbing repairs, earthquake retrofitting and more.
"It was a real bootstrap operation," she said.
Naturally, by 2017, some parts of the home needed updating yet again, Inman said.
However, "I was at a point where I was not willing or able to go in and do another round" of such work, she said.
To make matters worse, around this same time, Inman ruptured her Achilles tendon. By then, "I was so done," she said.
The family sold the house to Yoho and moved as planned to Salem, Oregon.
Inman said she had an idea that Yoho might flip the home, so she wasn't completely surprised to hear it was for sale again.
"If you want to flip something you want to move quickly," said Inman.
As for the $446,000 increase in the asking price — just months after she sold the home — Inman said the Napa real estate market will determine the price it will ultimately sell for.
"I just don't know if the market is going to support that much of an increase," said Inman. "But I think she'll get her money back and probably make money and everyone will be happy."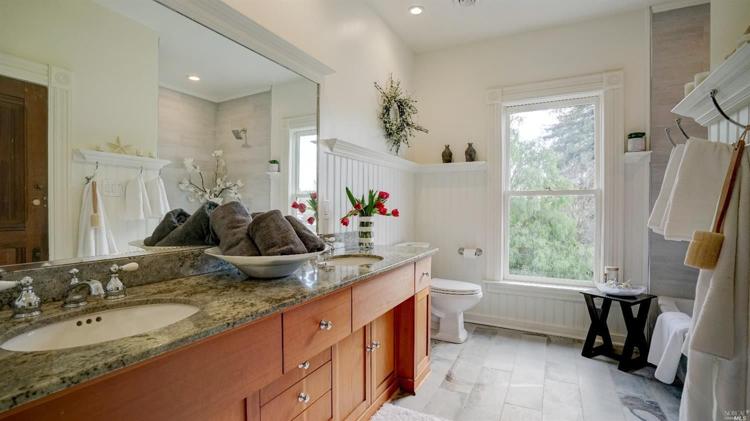 After viewing photos of the home as listed today, Inman noted it has been staged in a different aesthetic than when she owned the house, but that doesn't bother her. It's what real estate agents do.
Inman said her wish for the next owner is that a family "will enjoy living in there as much as my family did," said Inman. "My children were raised there. It was a great place for them to grow up."
Even though Yoho will have owned it for just a brief period of time in its 126-year lifespan, she seemed proud to help preserve a piece of Napa history.
"If I didn't buy this house and didn't have the imagination to see it fixed, maybe it would not have lasted another 20 years," she said.
"For me, that house is like a piece of art," said Yoho. "It's so beautiful. It's ready for somebody else that appreciates the beautiful architecture to enjoy it.
Ingalls Inman house front before.jpg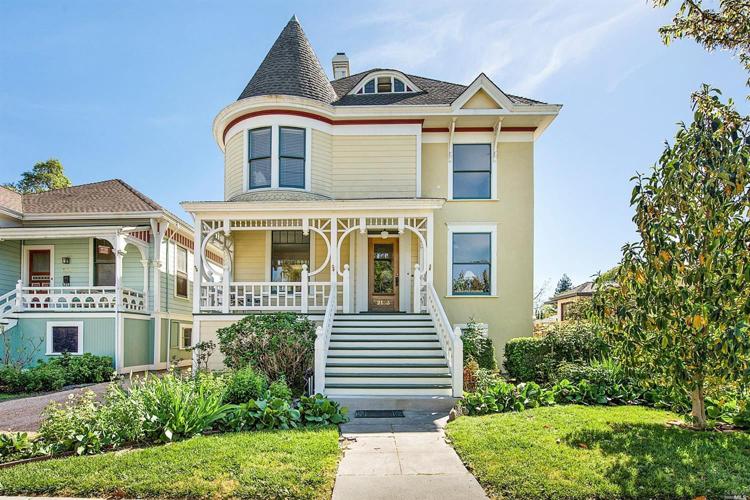 Ingalls Inman house front after.jpg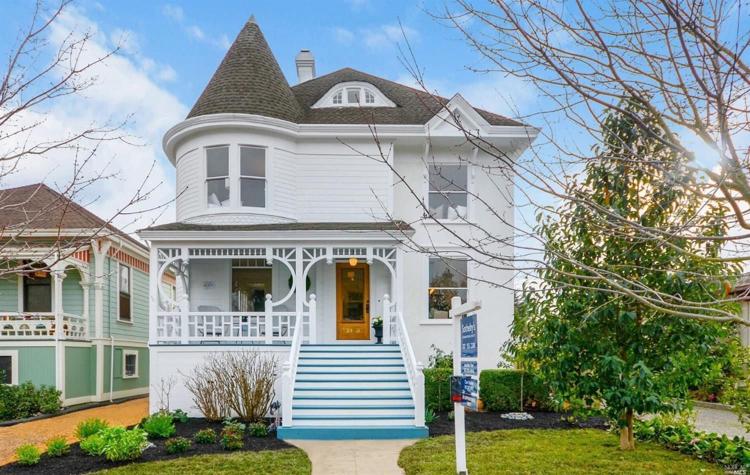 Ingalls Inman house bathroom before.jpg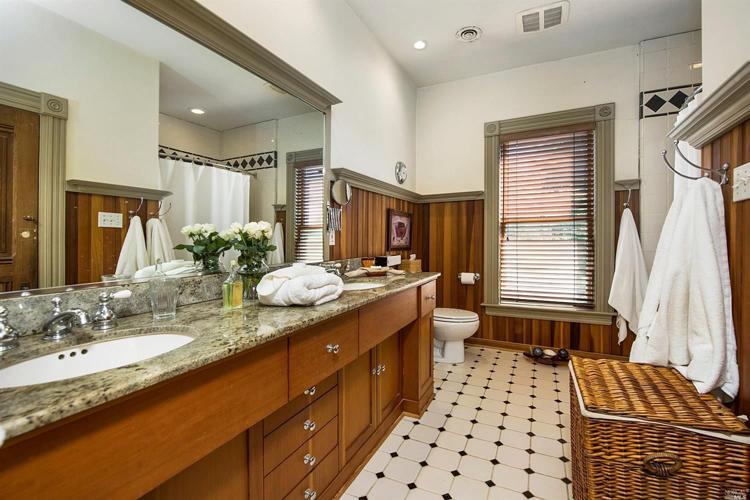 Ingalls Inman house bathroom after.jpg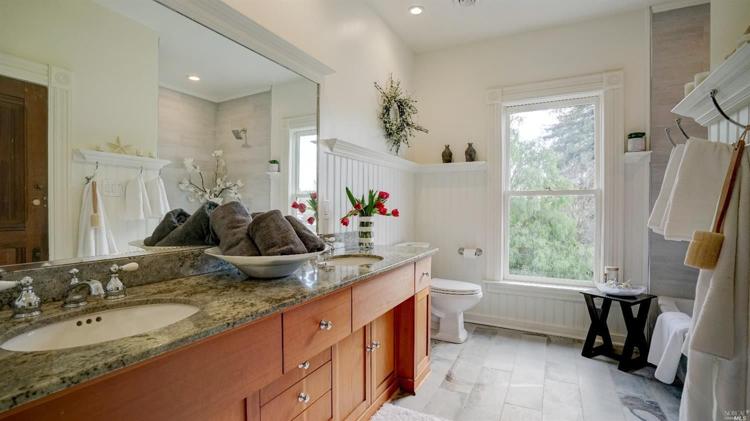 Ingalls Inman house kitchen dining area before.jpg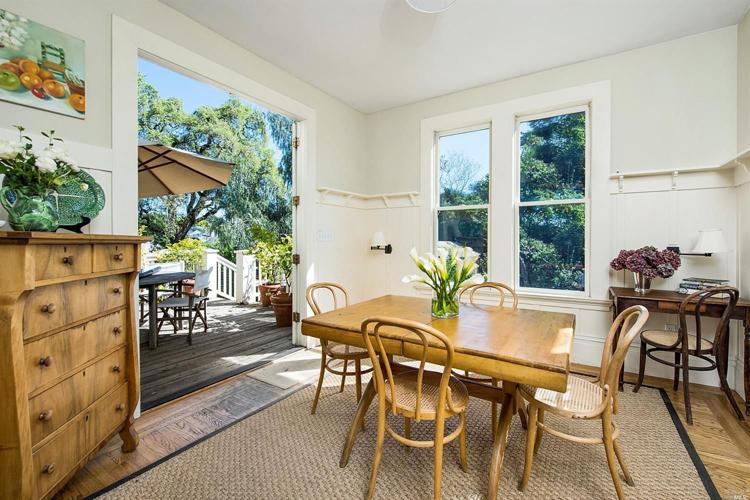 Ingalls Inman house kitchen dining area after.jpg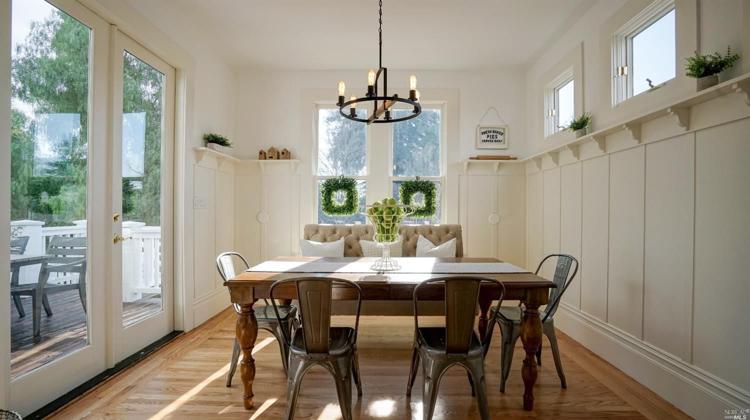 Ingalls Inman house kitchen before.jpg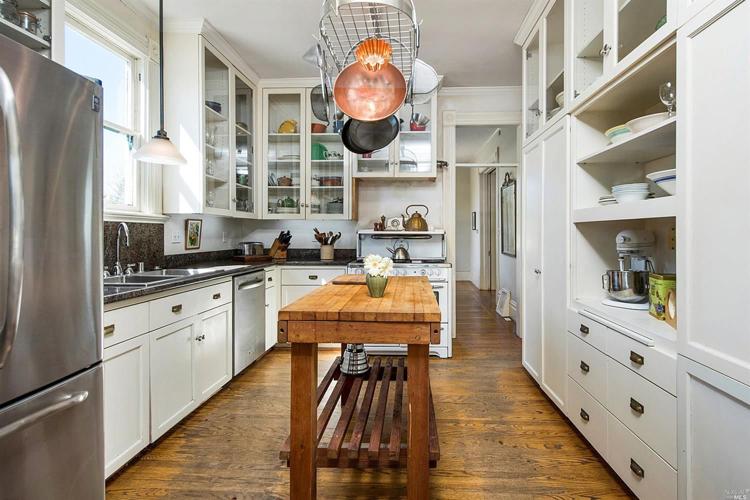 Ingalls Inman house kitchen after.jpg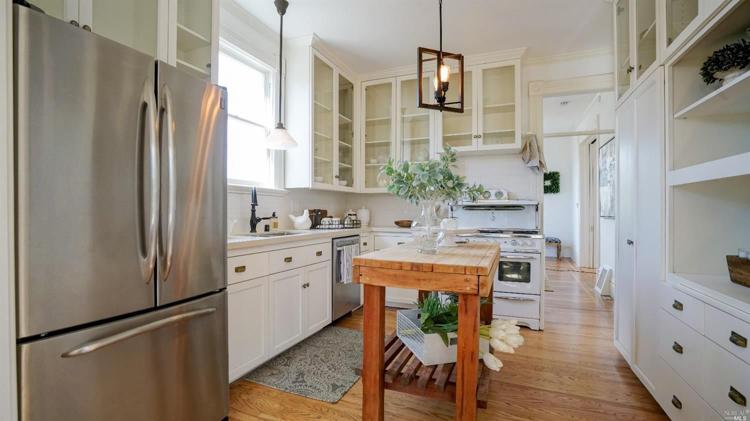 Ingalls Inman house dining room before.jpg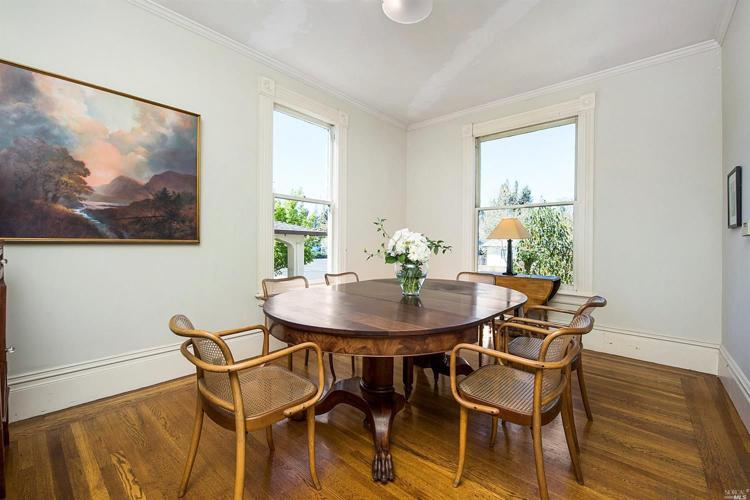 Ingalls Inman house dining room after.jpg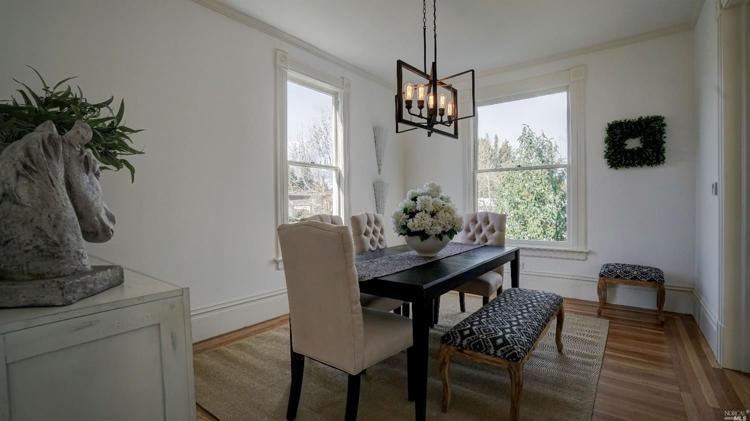 Ingalls Inman house front room before.jpg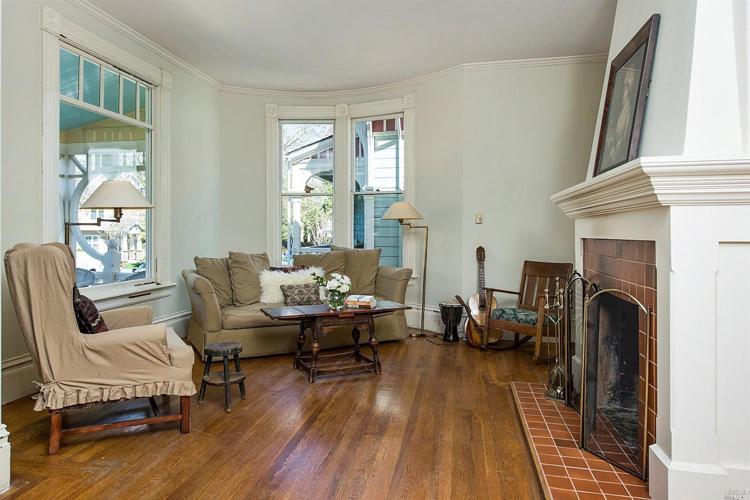 Ingalls Inman house front room after.jpg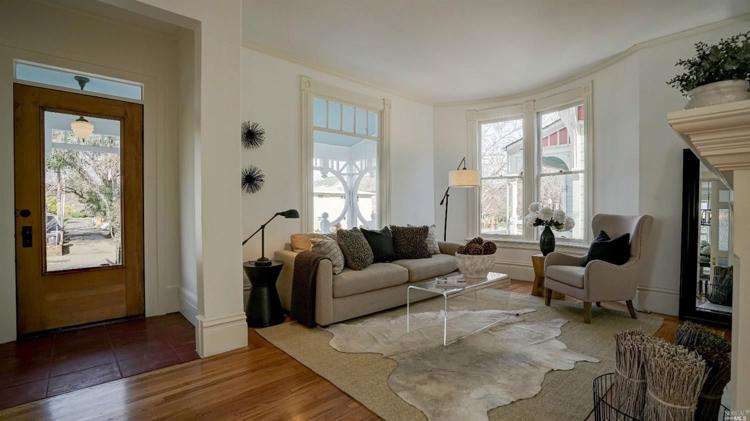 Ingalls then Inman house 1895 photo.jpg