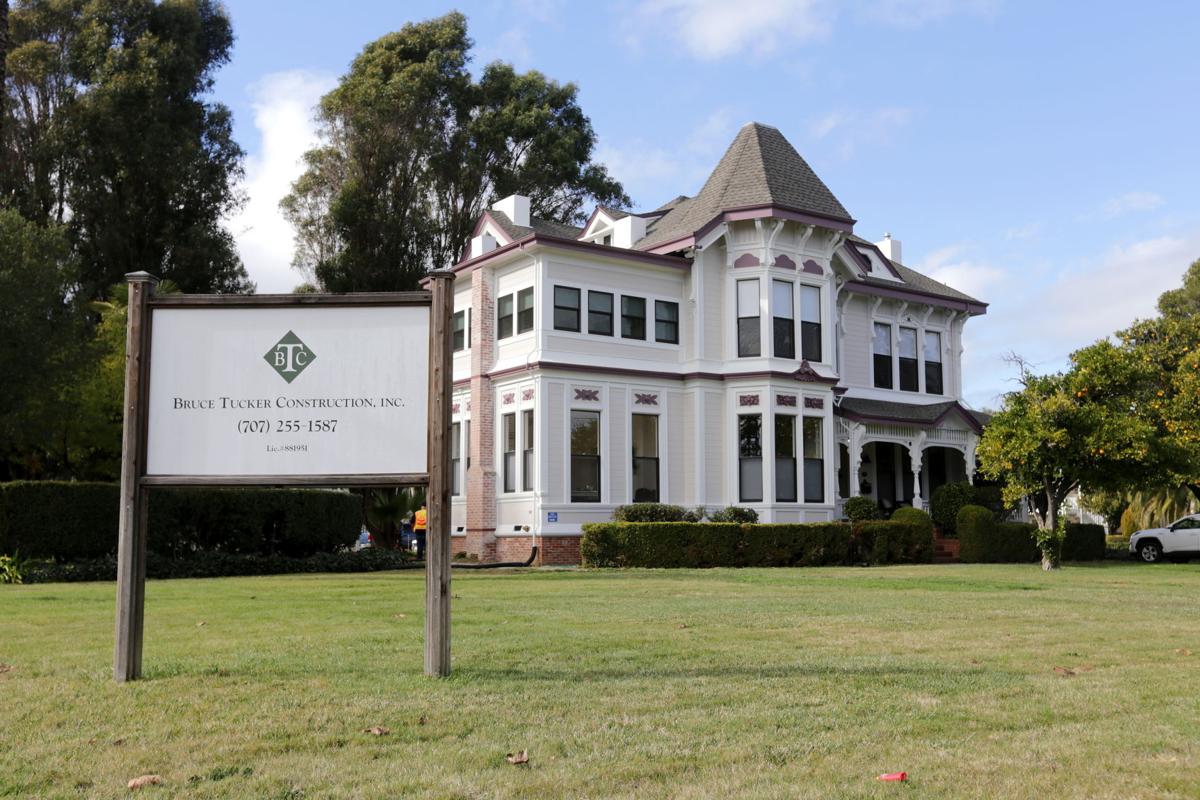 A historic Napa mansion from the 1880s is within months of starting an unexpected second act as a group home for recently released prisoners with clinical mental illnesses to transition back into society.
The Eliza G. Yount House on 423 Seminary St., built in 1884 in Napa's Old Town district and listed on the National Register of Historic Places, is being renovated for its new role as the Gray Haven Health & Wellness center, according to founder Patricia Gray, a former judge in Sonoma County Superior Court. The residence's opening, originally planned for the end of 2020, has been delayed to at least April to allow time for its staff to receive the coronavirus vaccine, Gray said Wednesday.
Gray Haven will be an inpatient program that initially will host six clients, with later additions to the property allowing for more, according to Gray. Residents will enter a "supportive living" environment that will include an outpatient behavioral health clinic as well as on-site therapy and various social and recreational activities, with stays lasting as long as two years, she said.
"You have a population of people with mental illness in the jails or in the shelters who aren't getting the care that they need," said Gray.
Support local news coverage and the people who report it by subscribing to the Napa Valley Register.
A two-page brochure posted to the agency's website grayhavennapa.org lists expansion plans starting this summer, including an increase to 10-bed capacity in the mansion and up to five two-bedroom bungalows for a final capacity of 20.
Plans for a therapy home mark a sharp break from a past proposal from the Yount mansion's previous owners to convert the landmark into a 25-room bed-and-breakfast inn. Then-owner Jim Keller announced the B&B plan in 2013, a year before the South Napa earthquake damaged the mansion, which had been placed on the National Register in 1992.
The property was sold for $3 million in March 2019 to Luis Nieves, according to Gray and online real estate records. Nieves was the founder and former chief executive of the Napa-based AUL Corp. automobile service contract insurance company before selling it in 2017, and is on Gray Haven's board of directors.
Gray Haven would operate in a part of Old Town only steps away from apartment buildings and single-family houses, and within a block of Fuller Park to the north and Shearer Elementary School in the east. Its nearness to numerous families with children was a red flag to some neighbors interviewed by the Register this week – two of whom said they knew nothing about the change of plans from B&B to therapy home before being contacted by a reporter.
"Is this really the right use next to an elementary school and multiple apartment buildings?" neighborhood resident Kevin Alfaro wrote in a letter to the Register. "Should not the community have been informed and allowed to provide input? Why the secrecy for so many years?"
Besides the risk of having former inmates with mental issues living nearby, Alfaro objected to what he called the lack of candor and disclosure by Gray Haven directors about their plans for the Yount house.
"I was trying to tell her, 'You don't have the entitlements, you're only hoping to get entitlements," he said in a Wednesday interview. "You'd think you could do better PR by talking to the neighbors to get a consensus. OK, you won't get everyone on the same page, but at least you can let them know what you're doing."
On Wednesday, Gray predicted the Gray Haven home would be a good neighbor in Old Town while filling an unmet need in the care of the mentally ill – counseling and training in the day-to-day skills needed to lead productive lives and manage their conditions, in a community with some of the costliest housing in the nation.
"No neighborhood is free from crime or vandalism, and I think our presence there will be a positive influence," she said, adding Gray Haven will include 24-hour-a-day staffing on the premises and a set of security cameras.
Describing Gray Haven as "a launch pad and not a crash pad," Gray outlined the program that will be offered to its residents.
The selection process of recently released inmates would start with recommendations from Napa County, then progress to meetings with prospective clients and a review of their personal histories, according to Gray. Sex offenders and those with no diagnosed mental condition will not be accepted.
After receiving a physical examination and drug testing, a new resident would be introduced to other residents over 10 days to acclimate to the group home's environment, and then would start attending classes and meet with a case manager to determine what type of work the person might pursue during and after treatment.
Residents would receive meals, medical and psychological care, and the use of bicycles, and each shift would include licensed mental health professionals and "recovery coaches," said Gray. During their stays, clients would gradually progress toward more independent living – in apartments on site or nearby – before moving into the community.
"A typical day includes meals, medication, meetings, outdoor activity, chores, free time, art/music activity, evidence-based individual and group therapy, games, and television or (a) movie," Gray Haven's online pamphlet states. "These activities provide consistent and supported opportunities to learn and practice mental health management and social skills in a safe, home-like environment."
The program also will include different kinds of job-skill training, according to Gray, such as cooking classes led by former Culinary Institute of America chefs.
Residents will receive random drug tests while at Gray Haven, according to Gray, who emphasized the home will not serve as a drug rehabilitation clinic but will ensure that clients stay on any prescribed medication.
"We have two hats we wear: to advocate for the success of our clients, and make sure we are keeping the community safe," she said this week. "If they treat it like a crash pad, we'll deliver people back to the probation officer. If they refuse to take their meds, we have a meeting with them. The idea is that you treat not taking your medication as a symptom of something going wrong, and figure out why they're not taking their medication."
Gray estimated the home will need about $1.2 million a year to treat 10 residents. All current funding is in the form of private donations, but certification by Medi-Cal would unlock funding from Napa County to help cover care and treatment costs, she said. (A message to Sarah O'Malley, deputy director of Napa County Mental Health, was not returned by press time Thursday evening.)
However, Gray Haven's aspirations for setting clients on the straight path fell flat with some local residents who feared for the safety of their neighborhood – as well as children and others walking to school and Fuller Park.
"I feel for them, but the fact that they've been incarcerated tells me these are people who have boundary issues," said Tamera Frediani, who lives near the Yount mansion with her husband Dean Alm. "As my gut reaction to this, I wouldn't want to raise my kids across the street from that. … Would you want your kids living across the street from that?
"There are plenty of other places to do this other than downtown by Fuller Park. I have grandkids who go to Fuller almost daily, and I am not comfortable about that."
Others contacted by the Register were caught by surprise at the prospect of a group home within sight of their properties.
"Why would they even consider it?" said Russell Quinell, who has owned the Bali Hai Apartments on Pine Street south of the Yount mansion for 52 years. "That doesn't seem very appropriate, does it? Wow. Wow, that's really unbelievable."
"To have something like this across the street – no. No, I'm really going to be upset about that," said Lil Witten, who lives with her husband Ted in an 1895 house his family has owned for three generations. "We need more information about that. … I don't think that's fair to any of us; all we saw was they were doing work inside and out and we just assumed it was going to be for the B&B. We should have been told about this from the beginning.
"I know its going to be a NIMBY kind of thing and we have to have (treatment) facilities, but I don't think they should choose a place like that. It doesn't fit our neighborhood and why they're doing that, I don't know."
What level of city permitting Gray Haven will require to open this spring was not fully clear as of Thursday afternoon.
California law allows group care homes with six or fewer beds to operate without the use permits normally required for commercial uses. However, Gray said the Gray Haven home – registered last year with the state as Gray Haven Inc. – will seek use permits before it planned upgrades to host more clients, both in the main home and in two-bedroom bungalows to be created later.
"State law requires that cities allow small-scale care homes (six or fewer) by right, so I don't see a way to oppose the project if it serves a small number of patients," Napa City Planning Manager Erin Morris said in a text message Thursday evening.
Gray Haven Inc. has received a business license from the city of Napa, but records list it as an "outpatient mental health clinic" with no mention of living quarters.
The Gray Haven website describes the program as a federally registered 501©3 nonprofit, but the Internal Revenue Service's online directory of nonprofits did not list Gray Haven as of Thursday. (A disclaimer on the IRS website noted that the Form 990 financial statements required of tax-exempt groups are not yet available online for forms filed after March 2020.) The organization incorporated in California as a domestic nonprofit May 19, 2020, according to California secretary of state's online directory.
Gray acknowledged the opposition her project will likely face due to the double stigmas of imprisonment and mental illness among those it will serve, but said the home would move forward.
"We have a moral imperative to help this population," she said. "We can't just push them into the bushes. We're going to take people off the streets who would potentially be on the streets because there's no other housing for them, and help them to re-integrate into our own communities."
This story has been modified since the original posting to update the ownership of AUL Corp. and detail Luis Nieves' position as a board member for Gray Haven.
WATCH NOW: CDC SAYS FULLY VACCINATED PEOPLE CON'T NEED TO QUARANTINE IF EXPOSED TO COVID-19
PHOTOS: LIFE AT NAPA'S BROWNS VALLEY ELEMENTARY SCHOOL DURING COVID-19
Photos: Life at Napa's Browns Valley Elementary School during COVID-19
Students at Browns Valley Elementary School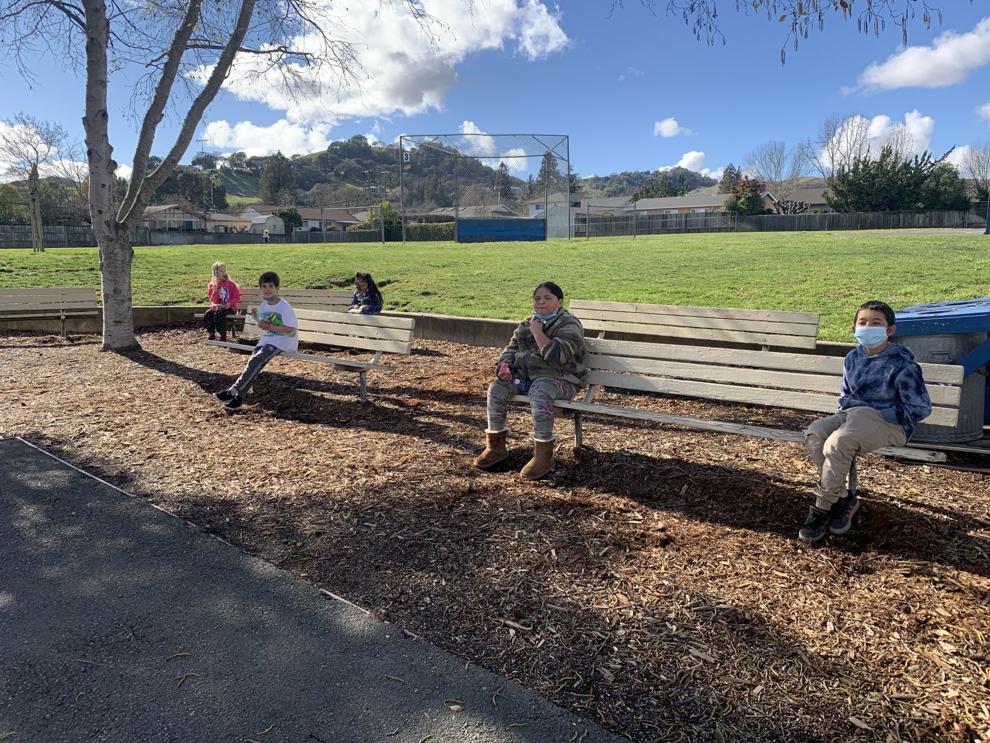 Browns Valley Elementary School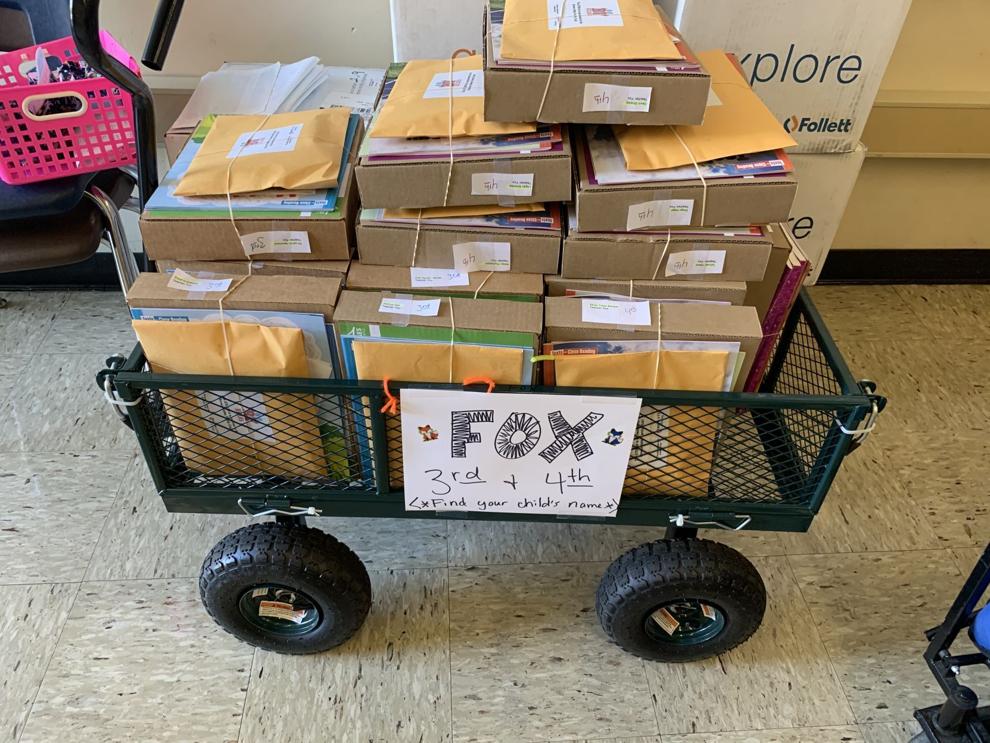 Browns Valley Elementary School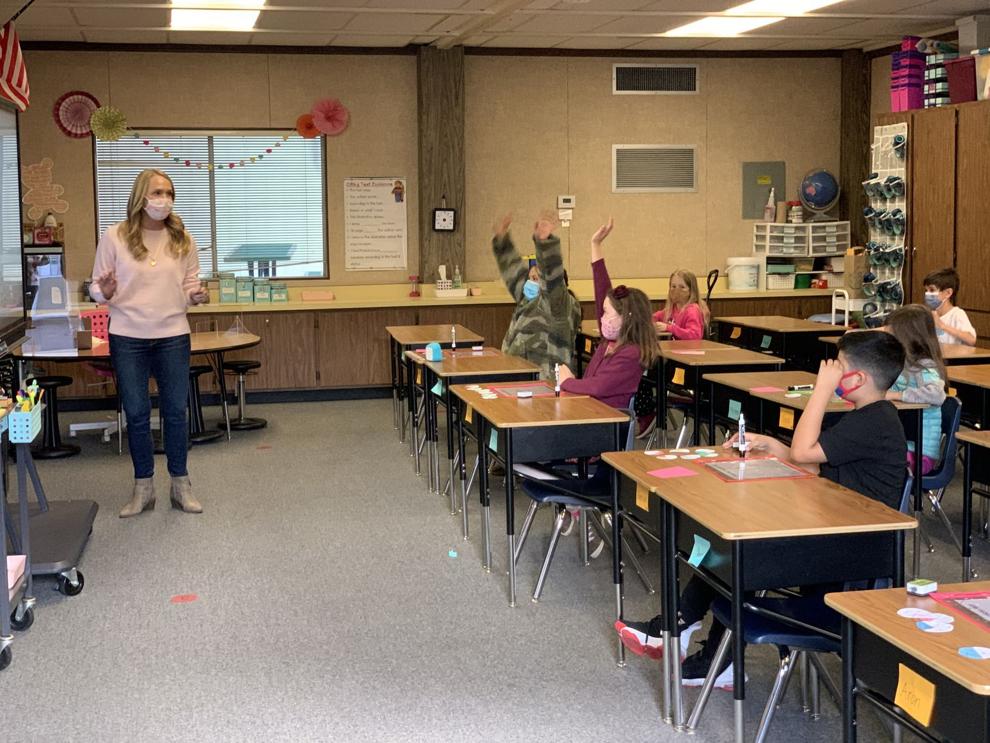 Browns Valley Elementary School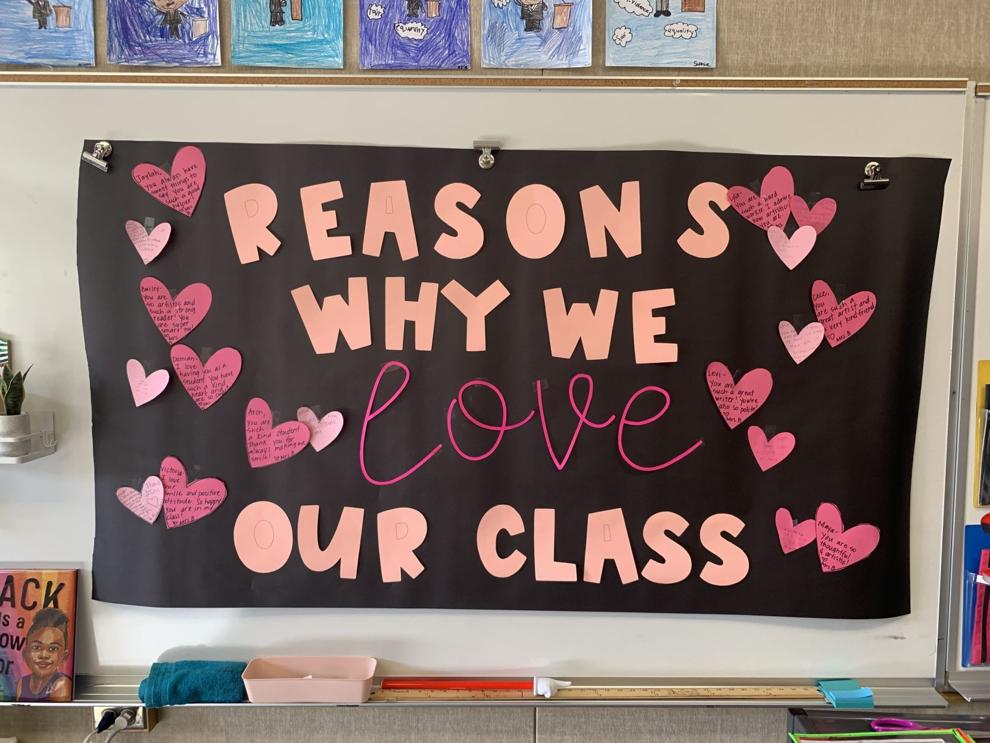 Browns Valley Elementary School
Frank Silva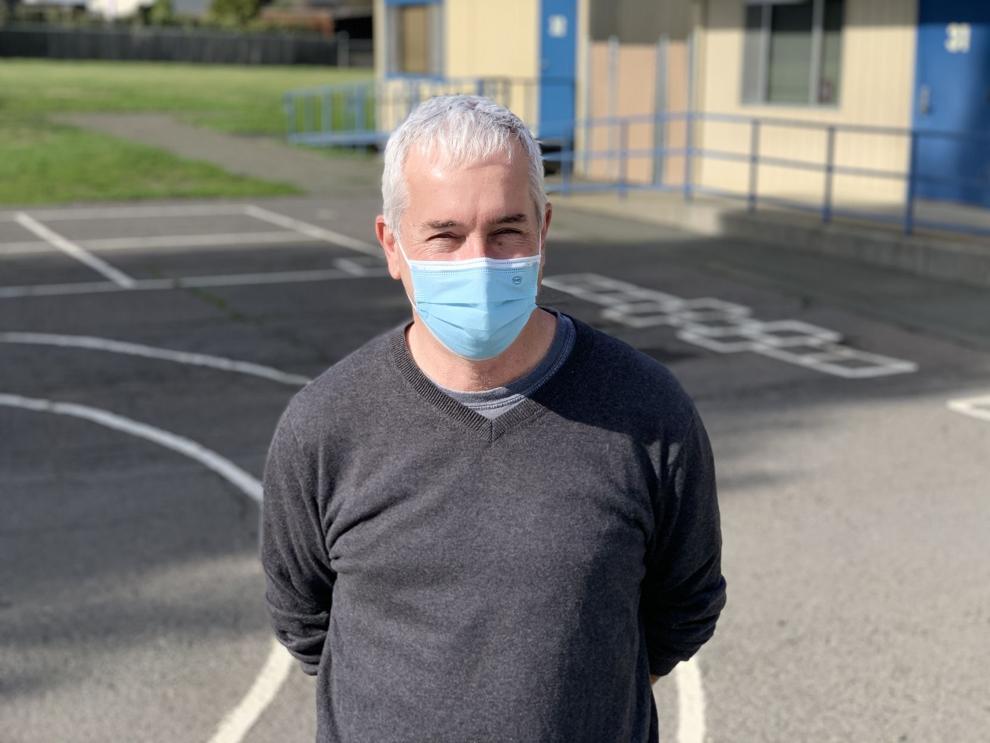 Browns Valley Elementary School
Browns Valley Elementary School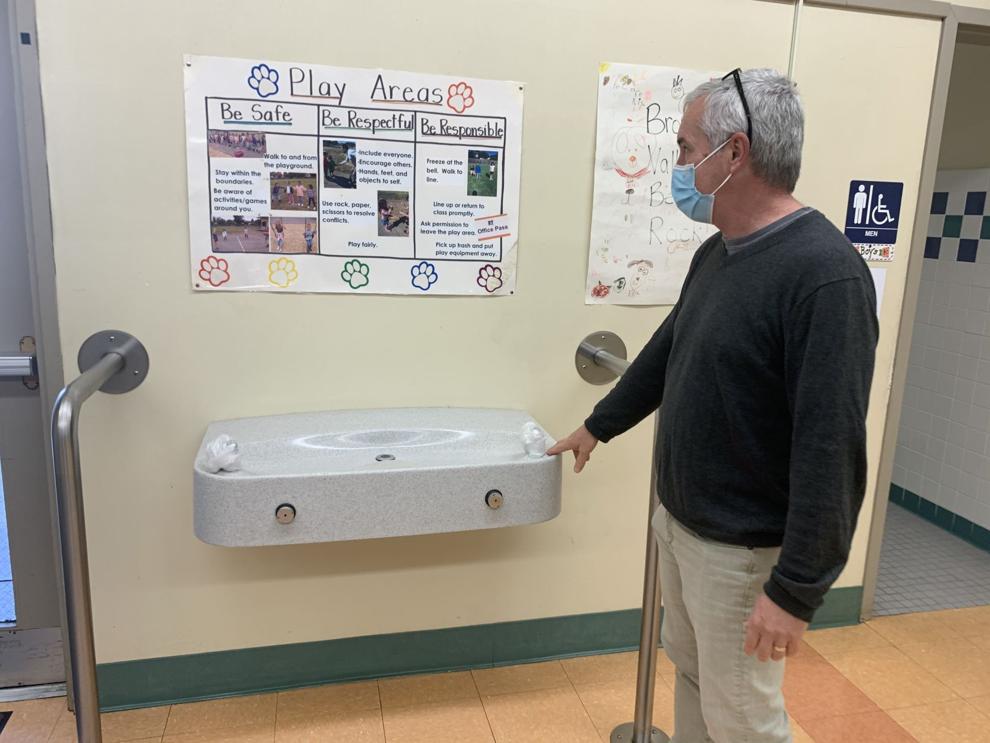 Browns Valley Elementary School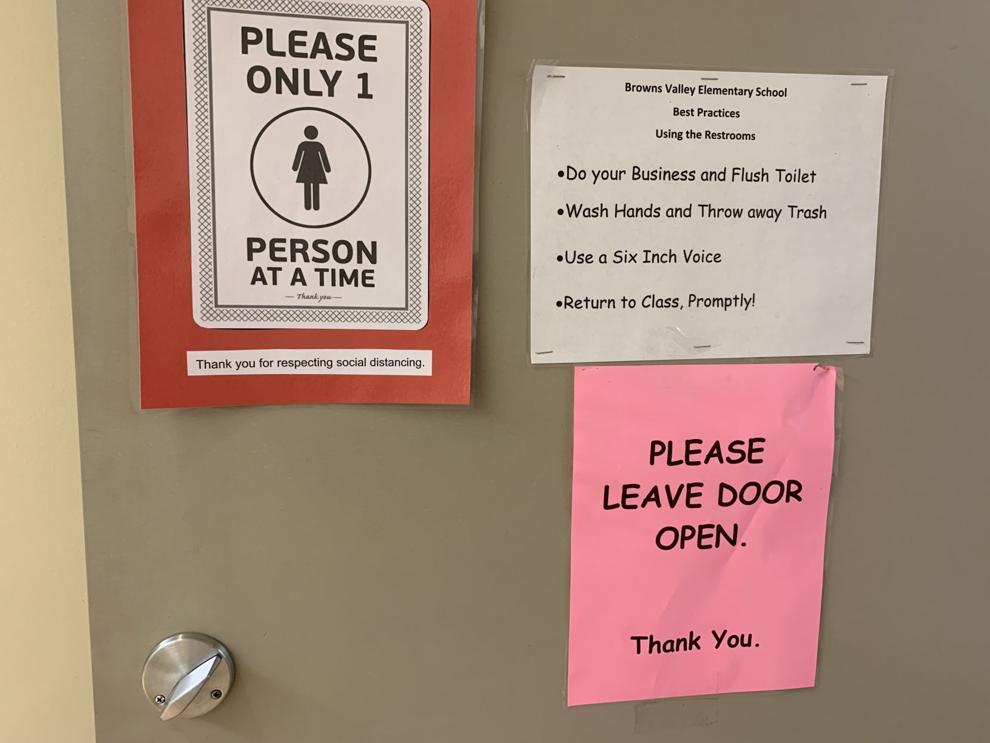 Browns Valley Elementary School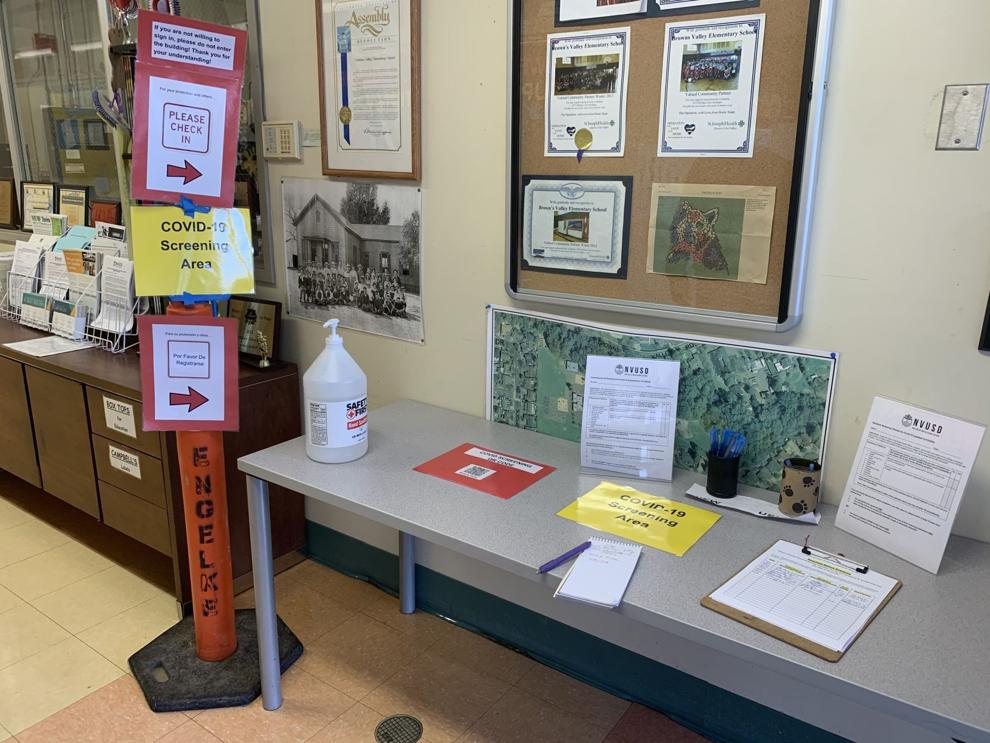 Browns Valley Elementary School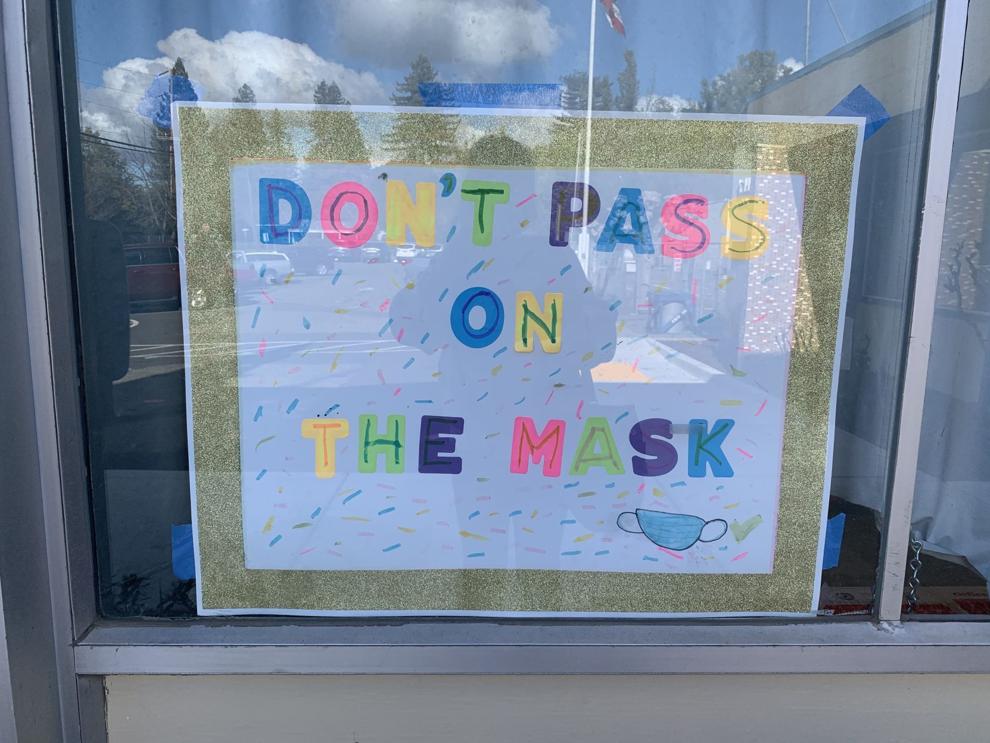 Browns Valley Elementary School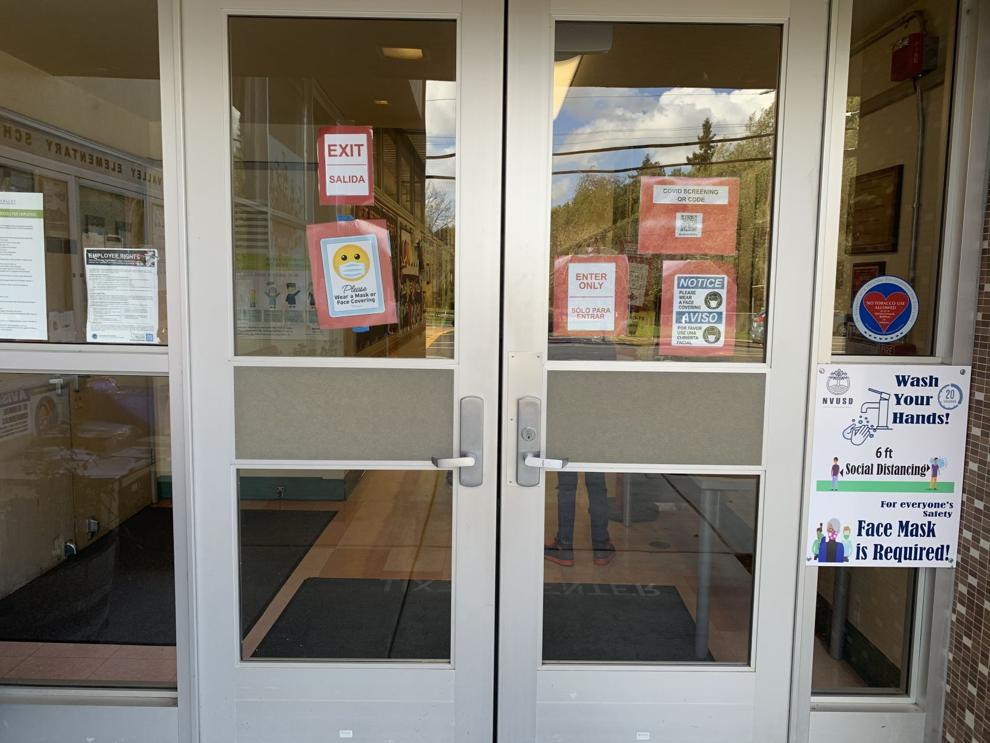 Browns Valley Elementary School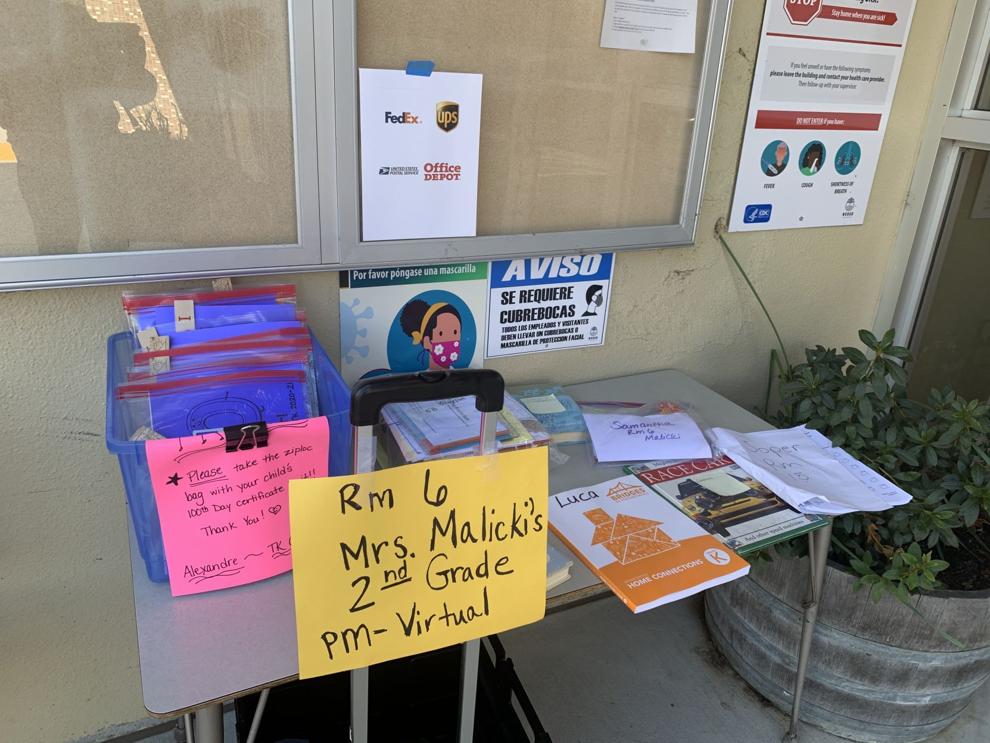 Browns Valley Elementary School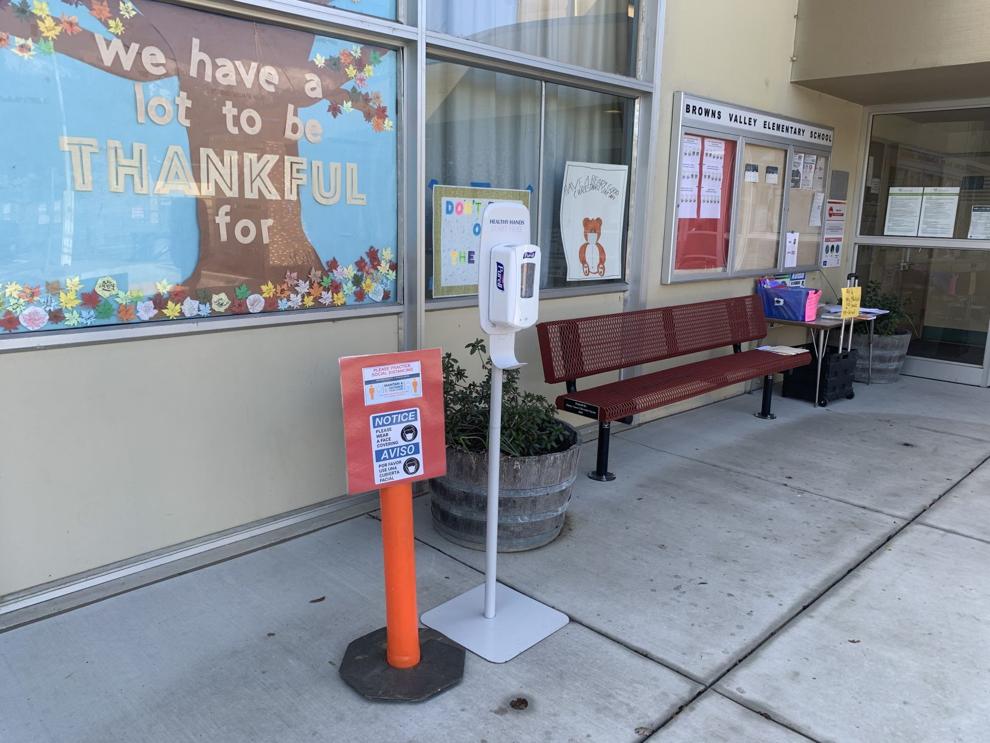 Browns Valley Elementary School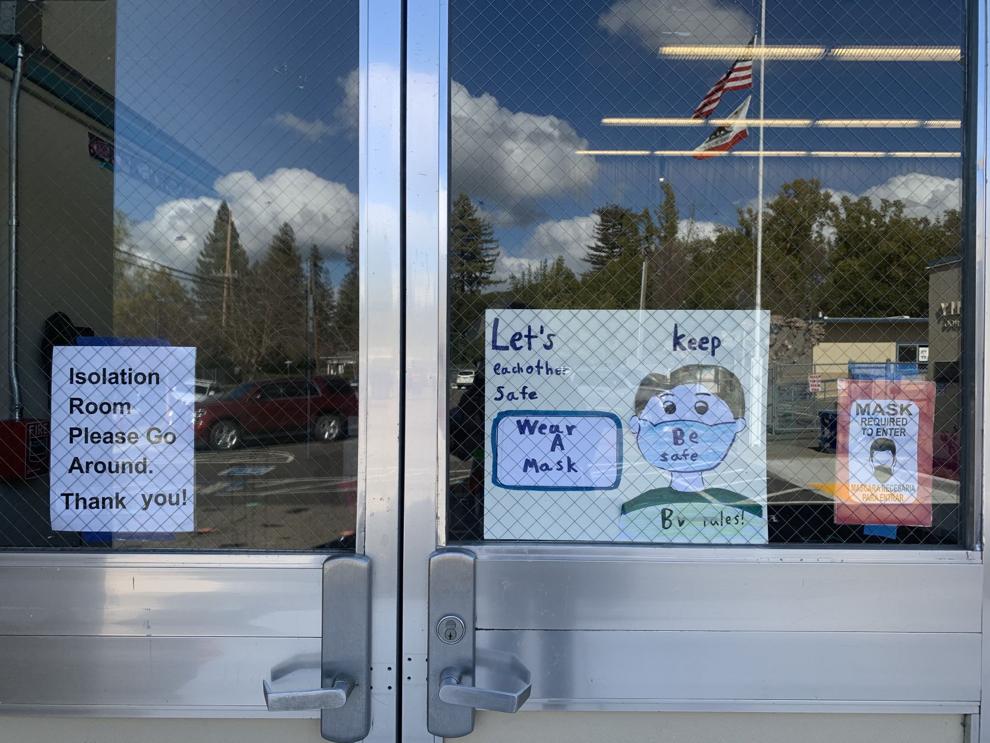 Catch up on Napa County's top news stories