This being the season of Oktoberfests, it seems only appropriate to feature a local German brewmaster as the subject of this column.
His name was George Blaufuss, Sr. He immigrated to the U.S. in 1905 to ply his highly sought-after trade and expertise as a certified brewmaster.
Support local news coverage and the people who report it by subscribing to the Napa Valley Register. Special offer: $1 for your first 6 months!
Although this ambition ultimately lead Blaufuss to Napa and great success, his interesting journey to Napa further defined and honed his character and professional skills.
When he left Germany, Blaufuss was 30 years old and well known for his professional skills and talents. But, the lure of America's promise of new and wonderful opportunities enticed Blaufuss to buy passage aboard a New York City-bound ship for $75.
In addition to purchasing his ticket to depart Bremerhaven, Germany for America, Blaufuss had the $35 in cash required of all immigrants by the U.S. government. That American currency was for whatever ground transportation was needed by the immigrants to reach their desired final destination in this country. Apparently, too many immigrants arrived penniless and were stranded in America's port cities, especially New York City, Boston and Philadelphia.
After disembarking and passing the scrutiny of the Ellis Island immigration agents, Blaufuss made transportation arrangements to California through the Travelers' Aide Office. However, while at that governmental office, Blaufuss was asked to escort two young German travelers to their families. Having agreed, Blaufuss and his two young charges headed for the train station to board their westward-bound train.
The first of his two wards was reunited with her family in Milwaukee, while the second was delivered to his family in San Francisco. Having completed his obligations and journey, Blaufuss quickly secured a brewery job and housing in San Francisco.
All was going well until one December night in 1905. Blaufuss was mugged while walking home. Distressed by that experience as well as disillusioned with San Francisco, he left for a hopefully friendlier community. That quest lead him to Goldfield, Nevada.
While settling into the boomtown of about 3,000 inhabitants, and much to his delight, Blaufuss made the acquaintance of a fellow German, Otto Schroder, the town's baker and bakery owner. Schroder candidly informed Blaufuss about shortages in quality commodities needed to produce foods and beverages. According to the baker, these shortages inspired some very creative substitutions or what he called "American Ingenuity."
Schroder provided Blaufuss with an example: An Irish woman who ran a Goldfield boarding house was famous for her chicken and dumpling stew. This fame was not due to its quality but for its adaptations. Apparently, her recipe "stretched" the chicken with extra dumplings to the point of no chicken and all dumplings.
Schroder continued with his own "American ingenuity." He was never able to obtain whole wheat flour for the much-requested rye and whole-grain breads. In an attempt to pacify his customers, Schroder made a dark colored and hearty flavored bread like that of rye bread by adding soot to the bread dough.
Despite the challenge of securing quality ingredients, Blaufuss enjoyed living and making beer in Goldfield until one unsettling telegram arrived on April 18, 1906. Its news of the terror and destruction of the San Francisco earthquake and fire petrified Goldfield and its residents. Most of the town's populace were men who worked in the mines but had families in San Francisco. Within a few days, Goldfield was nearly deserted. Seeing the inevitable demise of that boomtown, Blaufuss once again set out to find a new hometown. That path lead him to Napa.
Upon his arrival in Napa, Blaufuss found work as the brewmaster of the California Brewing Association once located along Soscol Avenue near Third Street. (Currently, a park occupies this East Napa riverfront site.) Owned by the Bank of Napa, the brewery proprietor was the bank's president, Edward W. Churchill.
The brewery's product brand name was Blue Ribbon Beer. Soon after hiring Blaufuss, the company, brewmaster and their beer became well-known successes. Churchill was so impressed with Blaufuss and his talents, he compensated Blaufuss very handsomely for the times - $150 per month.
The two main patrons of Blue Ribbon Beer were literally just down the Napa River. Both Mare Island and the Benicia Arsenal ordered countless kegs of Blaufuss's amber-colored libation. The Blue Ribbon Beer was part of a long-standing Navy tradition, the 5 p.m. "Rum Break." Every evening the officers, Navy personnel and civilian employees gathered to salute one of their own, each other or whatever "reason" they could devise to down a shot of rum followed by a beer.
But that tradition and California Brewing Association's largest customer base came to an abrupt end in 1913. That year, President Woodrow Wilson appointed a temperance advocate as his Secretary of the Navy who mandated "drying out" the Navy and its affiliated facilities.
The Secretary also mandated the "host" counties of all Navy installations also "go dry" if they wanted to keep their Navy facilities. In response, Solano county and its two Navy installations "went dry."
This decision adversely affected the California Brewing Association causing Churchill to close the business. Before razing the plant, Churchill offered Blaufuss any and everything he wanted from the brewery. Blaufuss readily accepted Churchill's generous offer.
The next step for Blaufuss was to find a location for that equipment and his own brewery. With little effort, he found the perfect site consisting of five city lots located at Soscol Avenue and Eighth Street. While a couple of buildings already occupied a portion of those parcels, the perfection of the site was its natural artesian well.
Blaufuss was ecstatic to have had the great fortune of discovering a source of exceptionally pure water as he knew the quality of the water determines the greatness of the beer. With that discovery, Blaufuss purchased the five lots for $1,500 in cash.
Within a few months, Blaufuss began operations of his own facilities, which he had named Saxon Brewery. There, he skillfully combined the equipment from Churchill, the pure artesian well water and the essential and high-quality raw ingredients needed to create an exceptional beer. Blaufuss continued producing his award-winning beer until the onset of Prohibition.
In response to Prohibition, Blaufuss converted his brewery into the Saxon Apple Cider and Juice Company. In the 1930s, he invented a solution to a constant problem facing his industry with his Blaufuss Continuous Self-Cleaning Filter. He kept its patent for over 10 years before selling it to a larger company.
As time passed, Blaufuss handed over more and more of the Saxon Company's management to his trusted assistant, his son George Blaufuss, Jr., the only child born to he and his lifelong and loving UK-born wife. Eventually, the business passed to Blaufuss, Jr.
The Saxon Apple Cider and Juice Company continued to thrive for many years. Then in 1968, all the apples needed by the company had to be sourced from throughout the West as the local apple orchards were disappearing as rapidly as housing developments sprung up.
Two years later, the business name was sold to another company. But for many years to follow, the late George Blaufuss, Jr. continued to own the Soscol Avenue property, the place where his father followed and fulfilled his sudsy dream.
Catch up on Napa County's top news stories
Get unlimited digital access to the Napa Valley Register for just $1 for your first 6 months! Enjoy every article without restrictions and find tons of subscriber-only perks, such as access to our daily eEdition. Click here for details!
Photos: Napan becomes caretaker of prized button collection
A prized button collection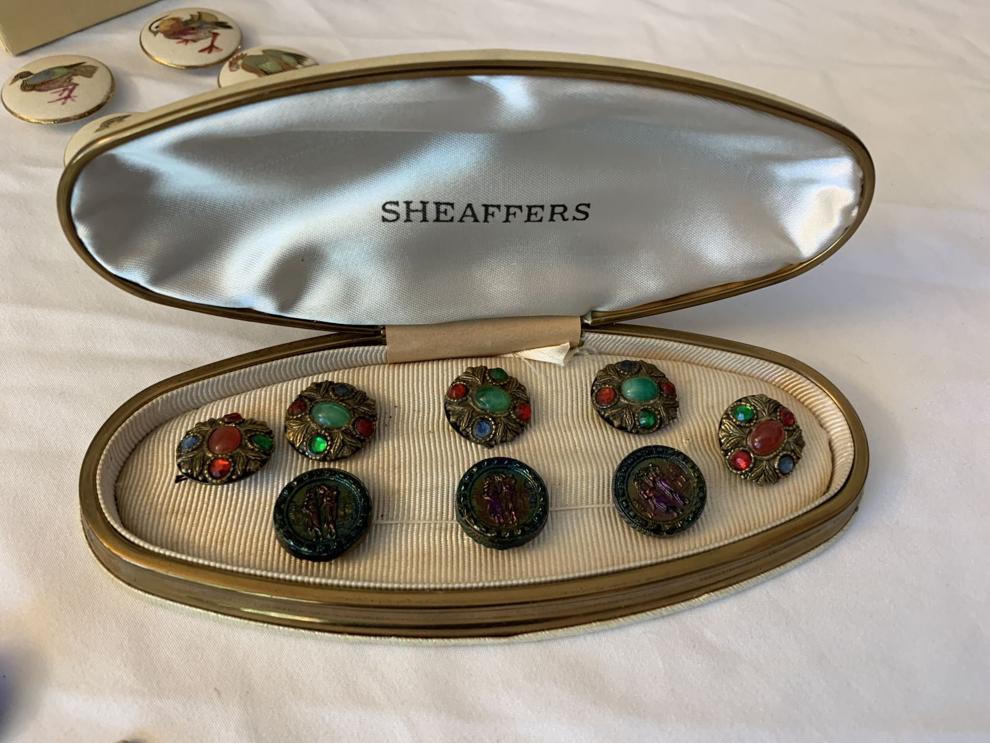 A prized button collection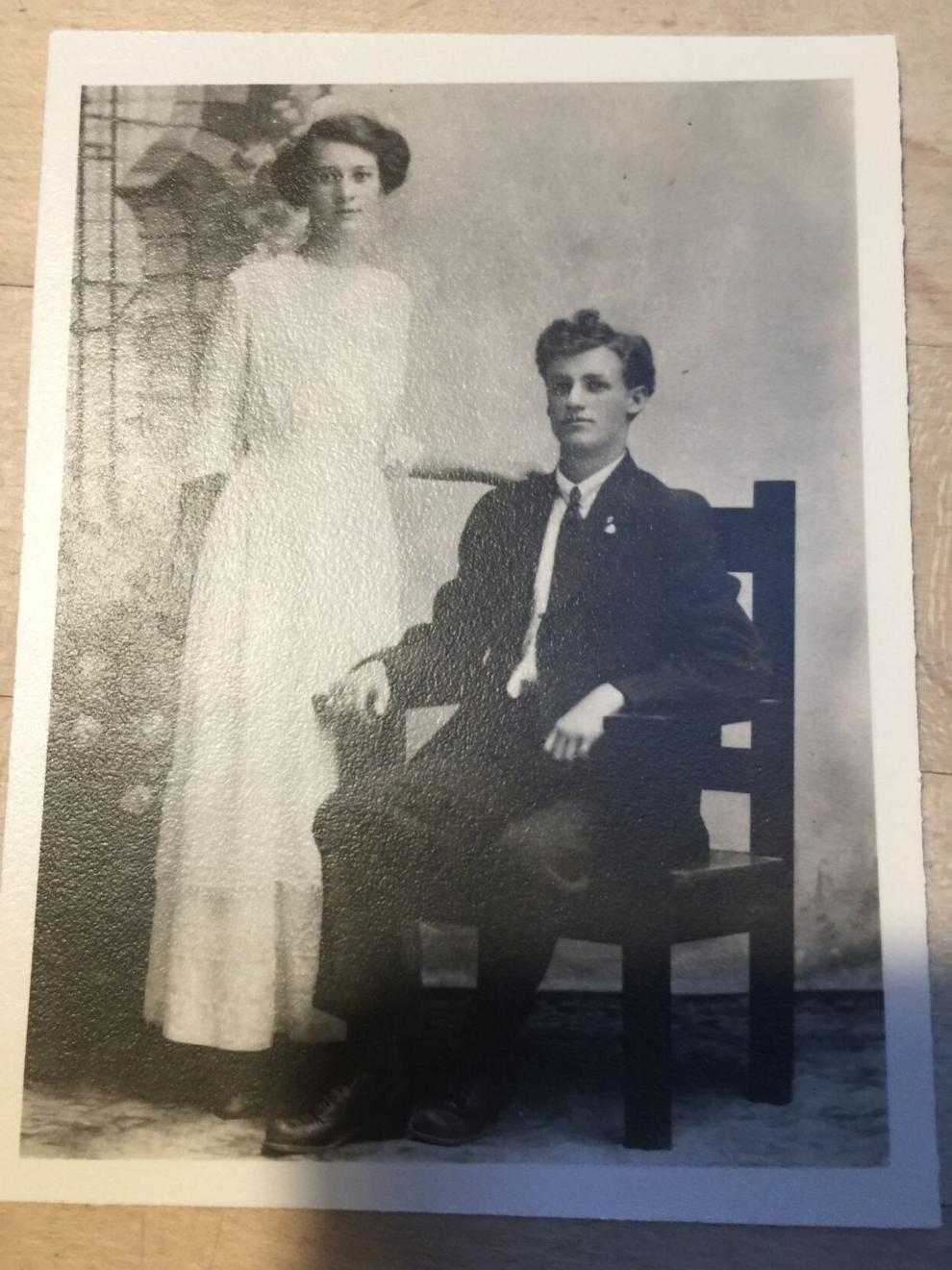 A prized button collection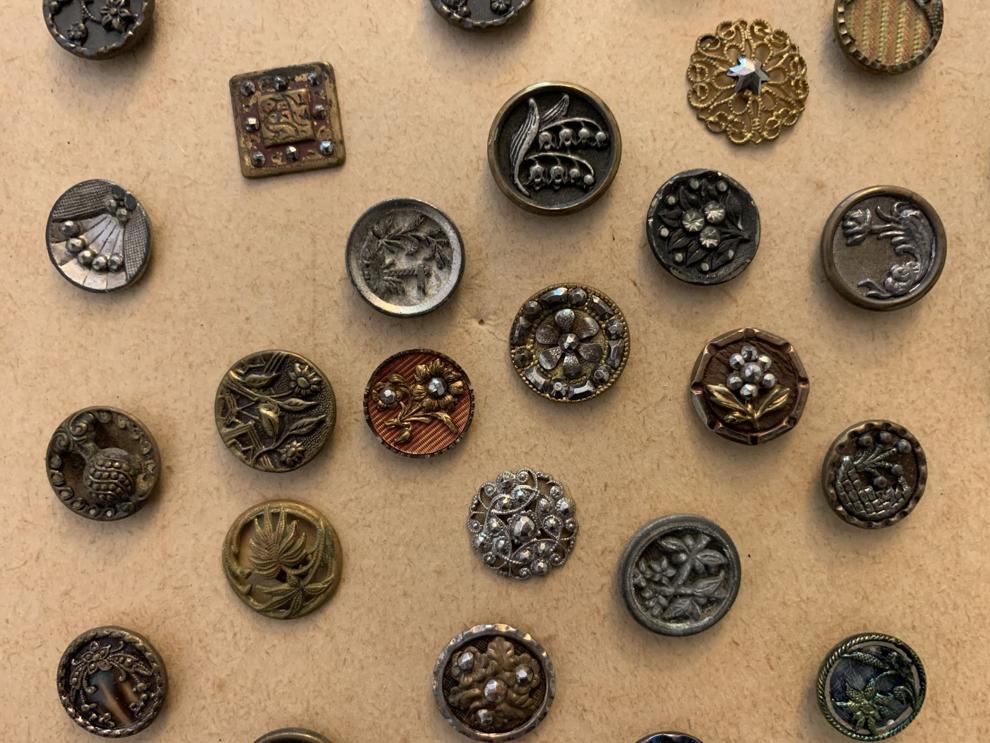 A prized button collection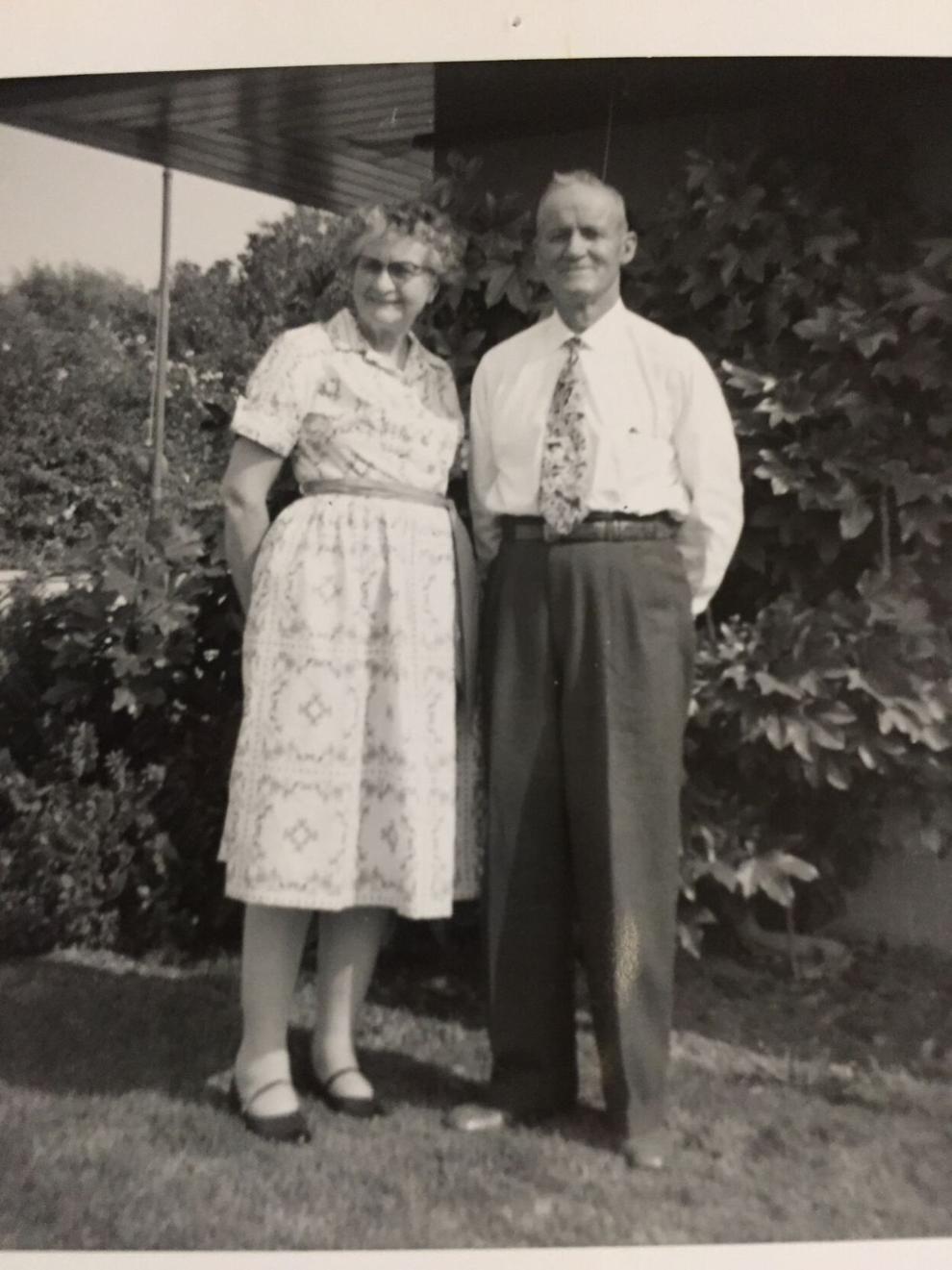 A prized button collection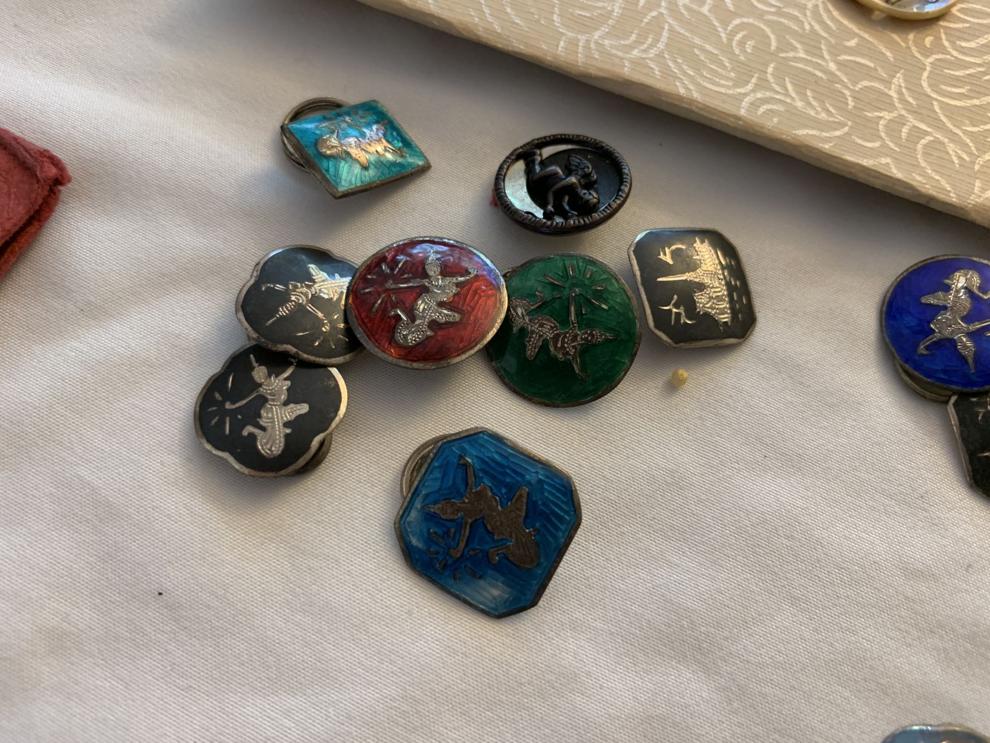 A prized button collection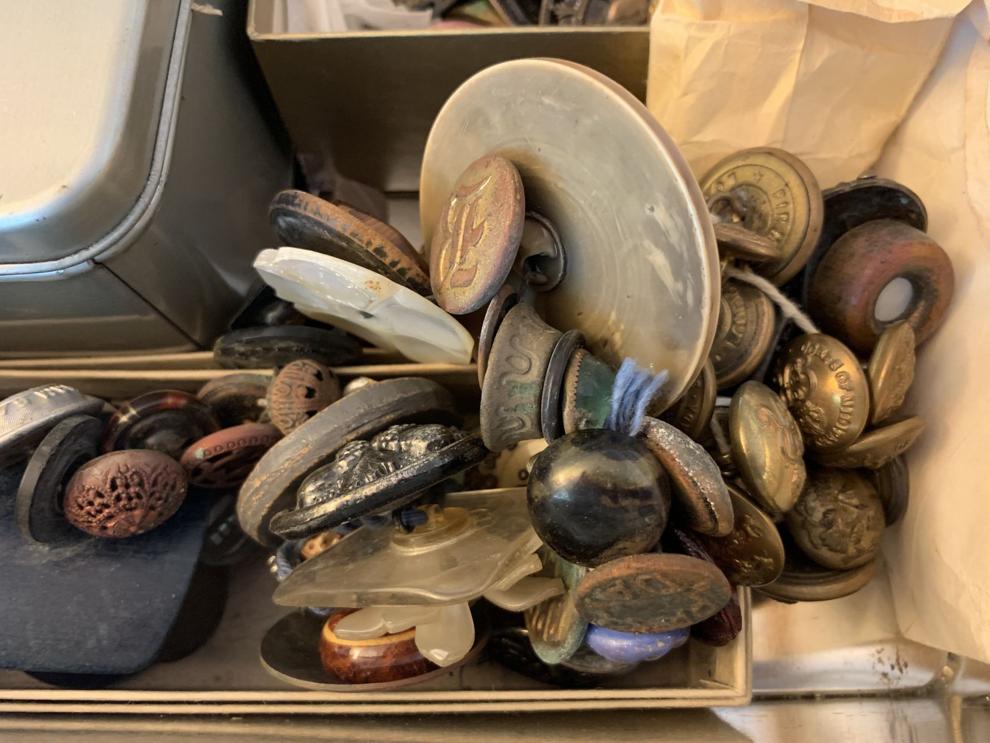 A prized button collection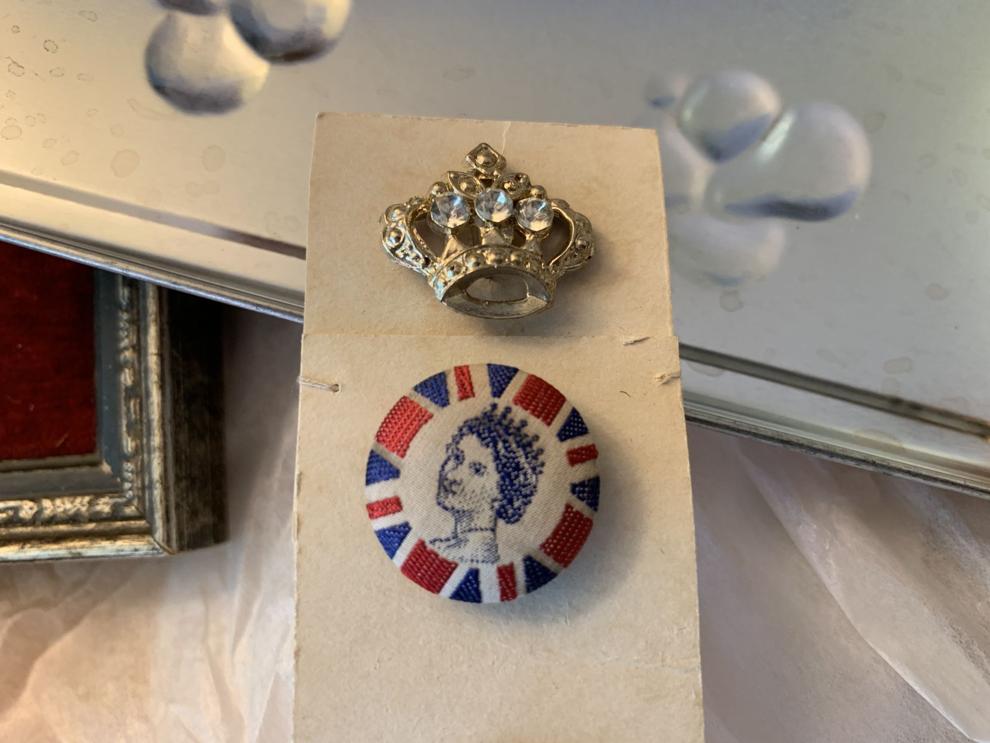 A prized button collection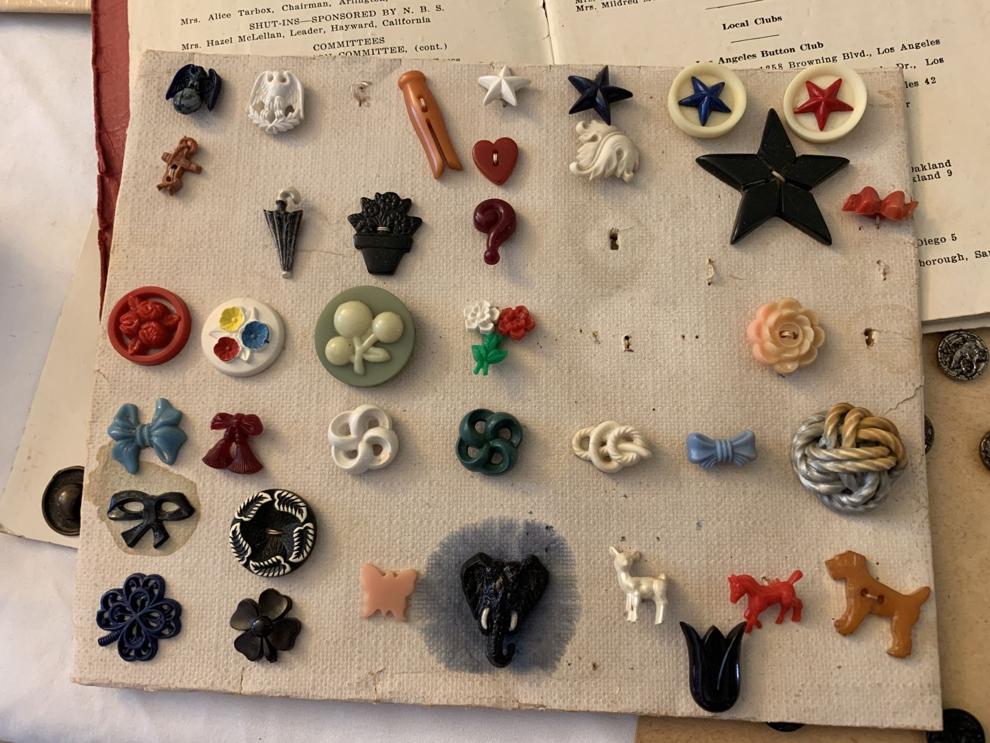 A prized button collection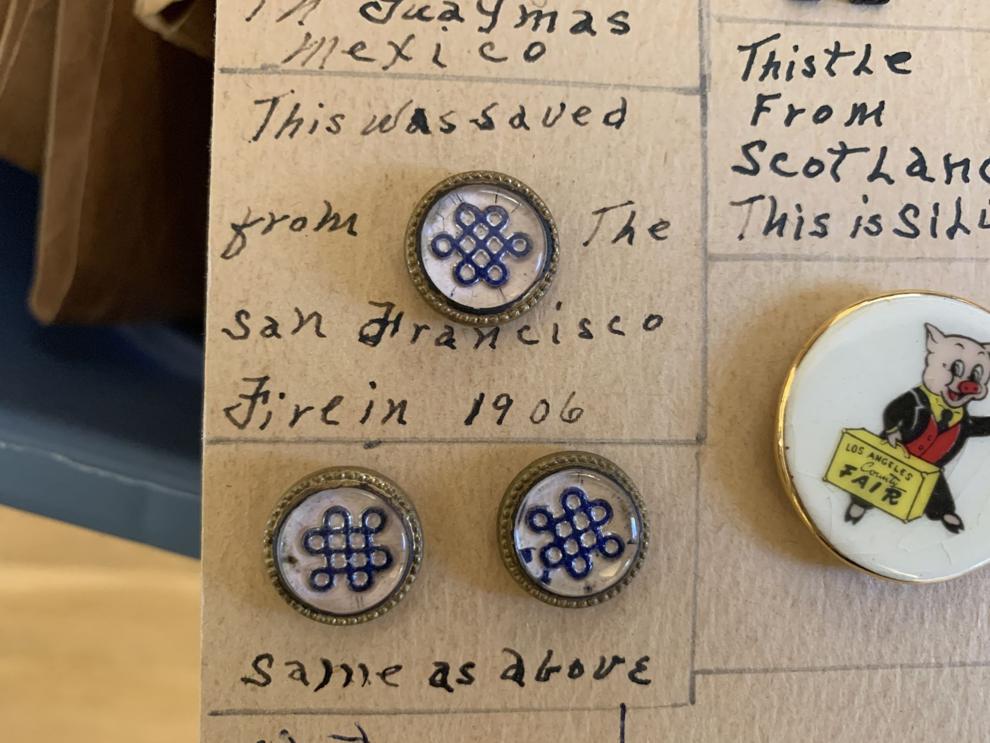 A prized button collection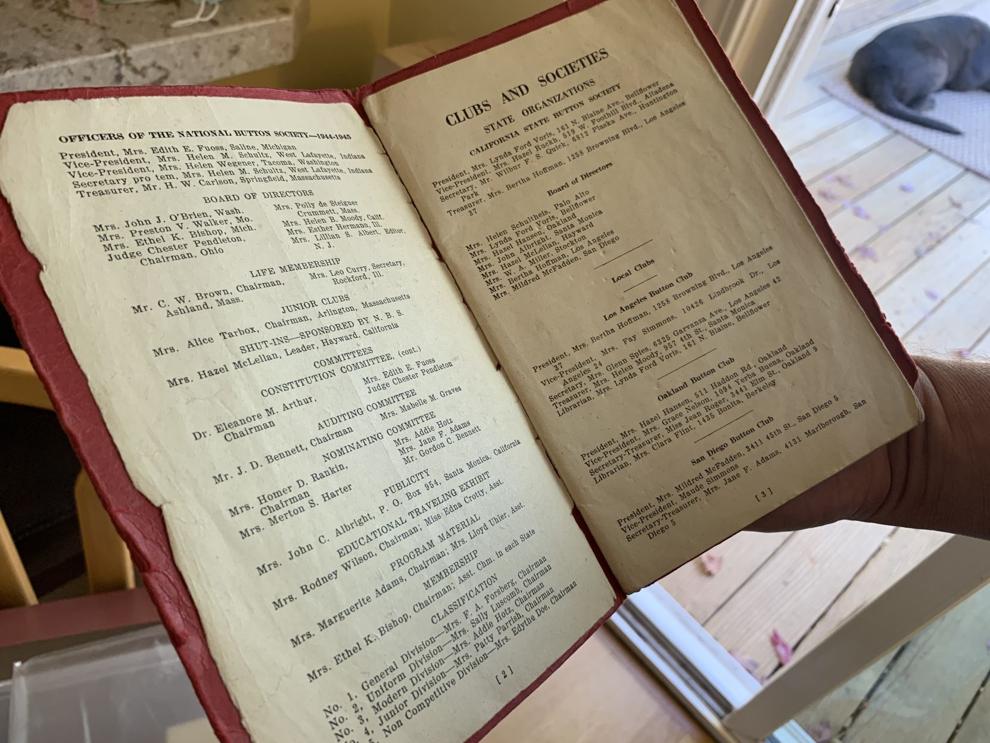 A prized button collection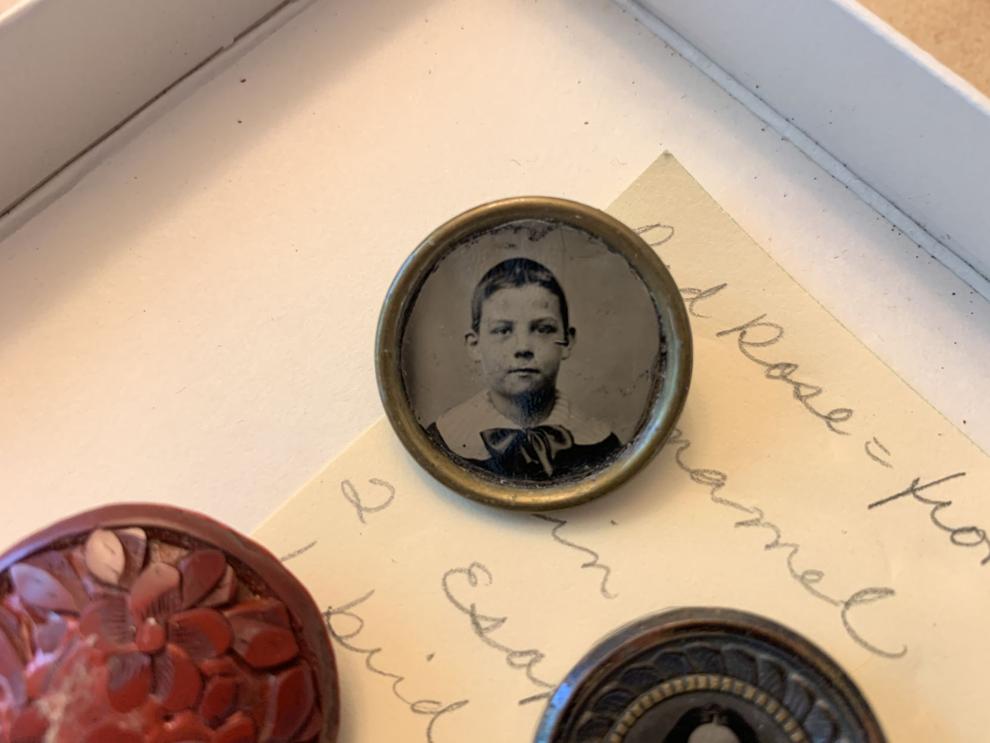 A prized button collection
A prized button collection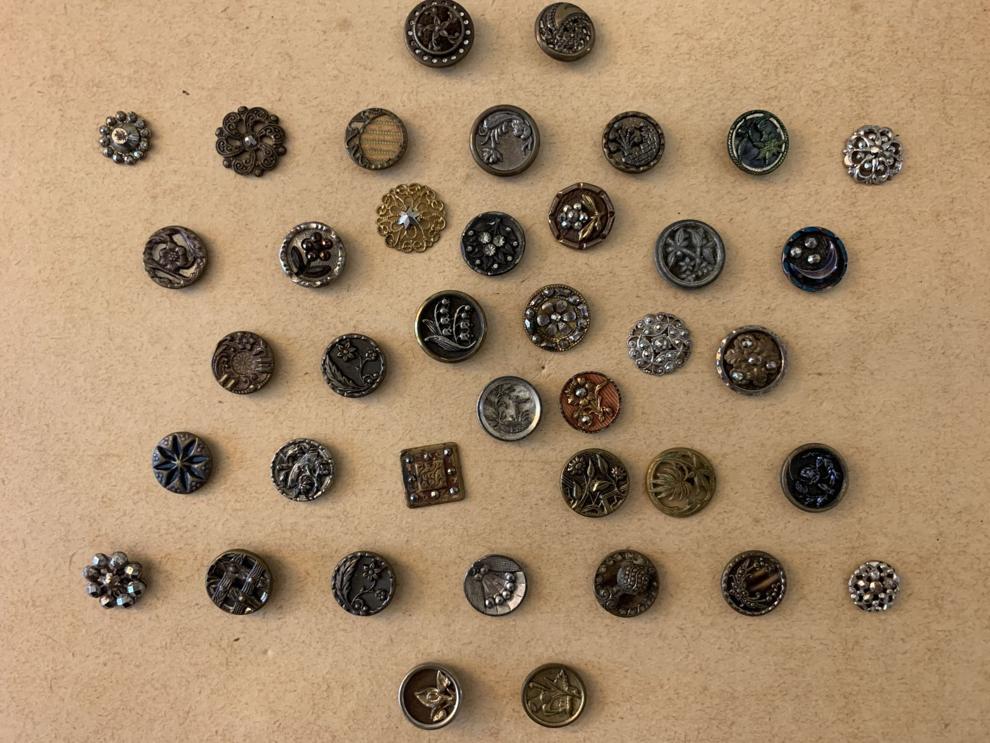 A prized button collection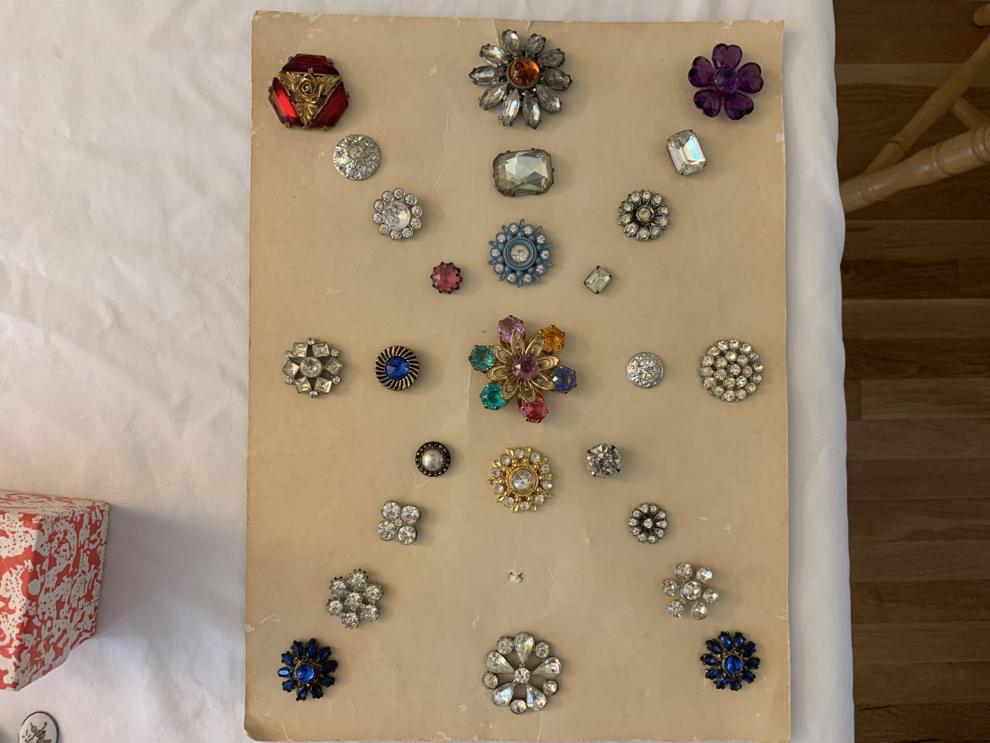 A prized button collection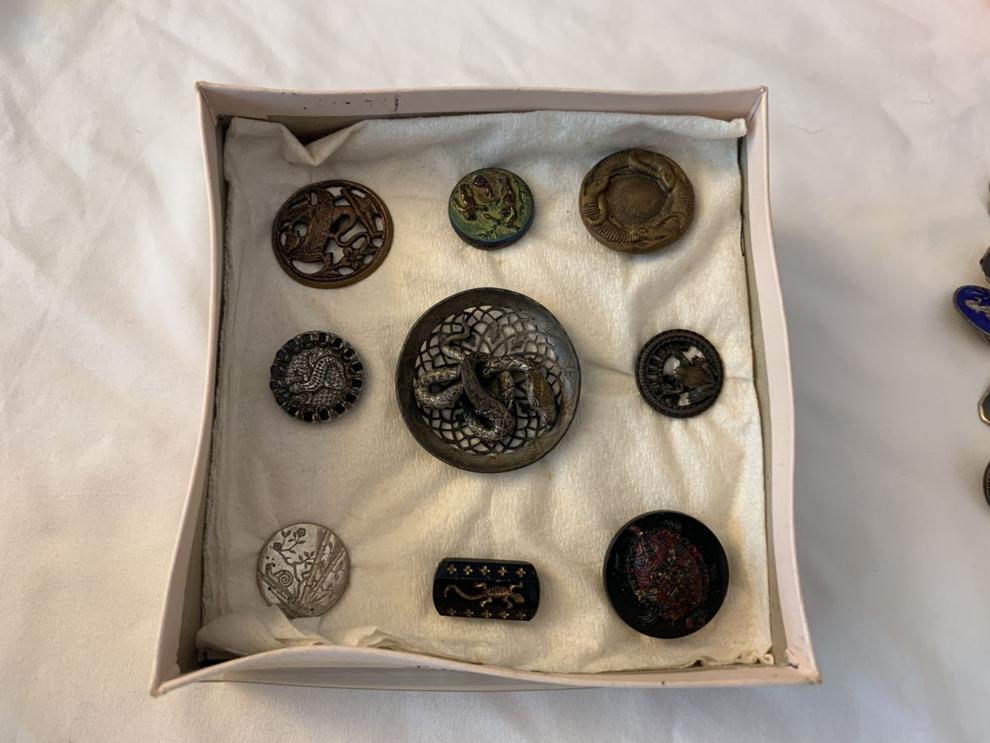 A prized button collection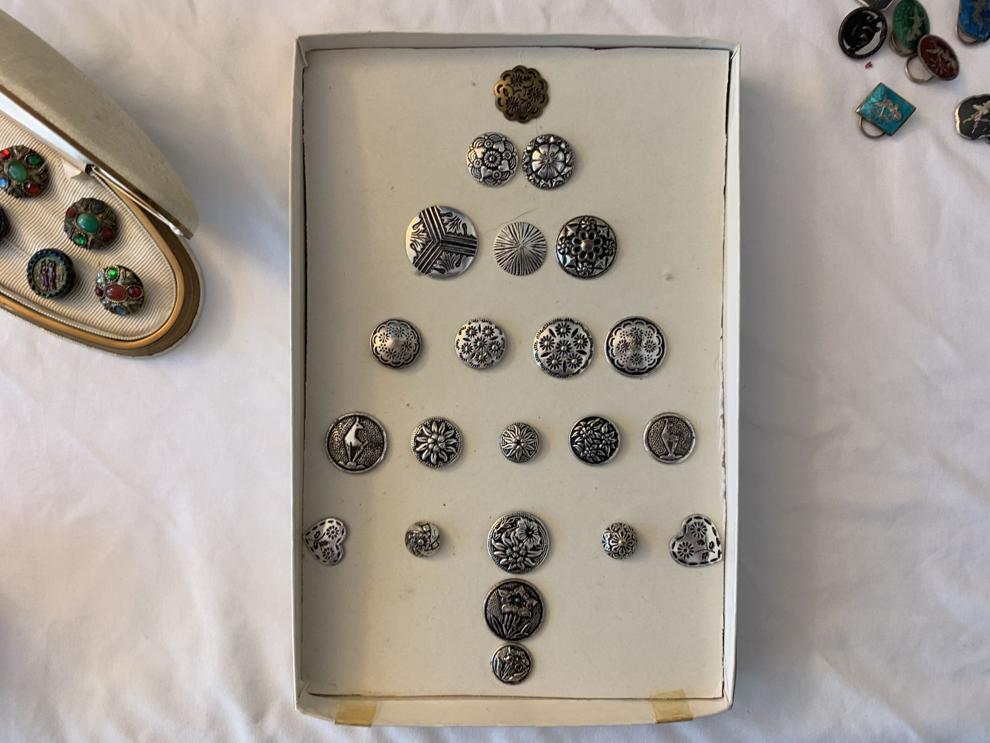 A prized button collection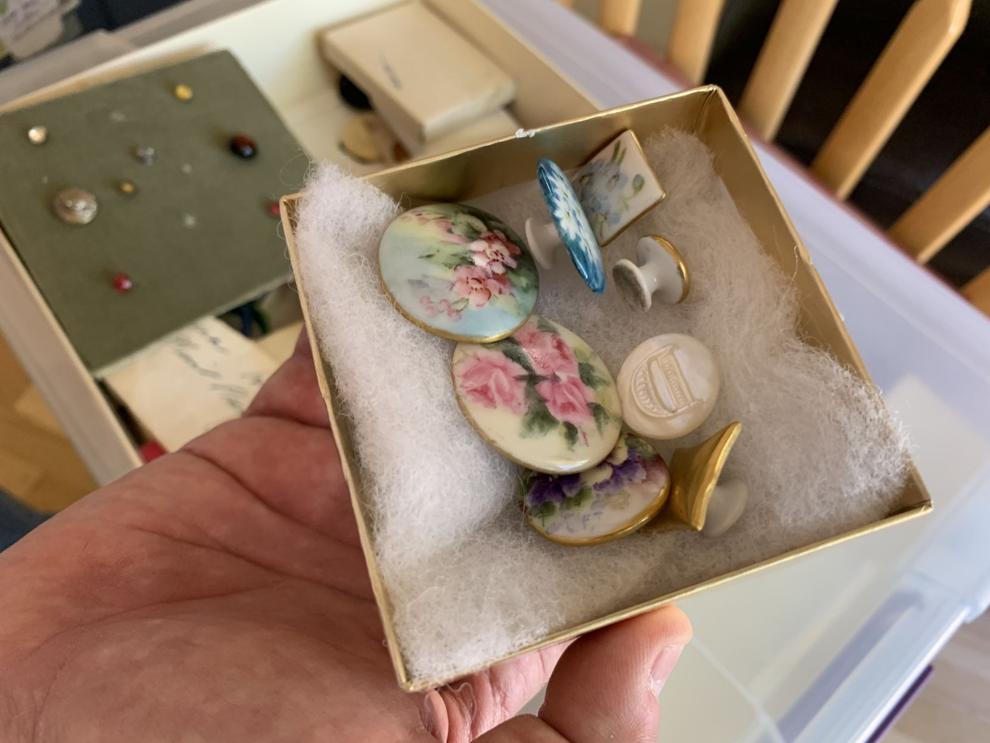 A prized button collection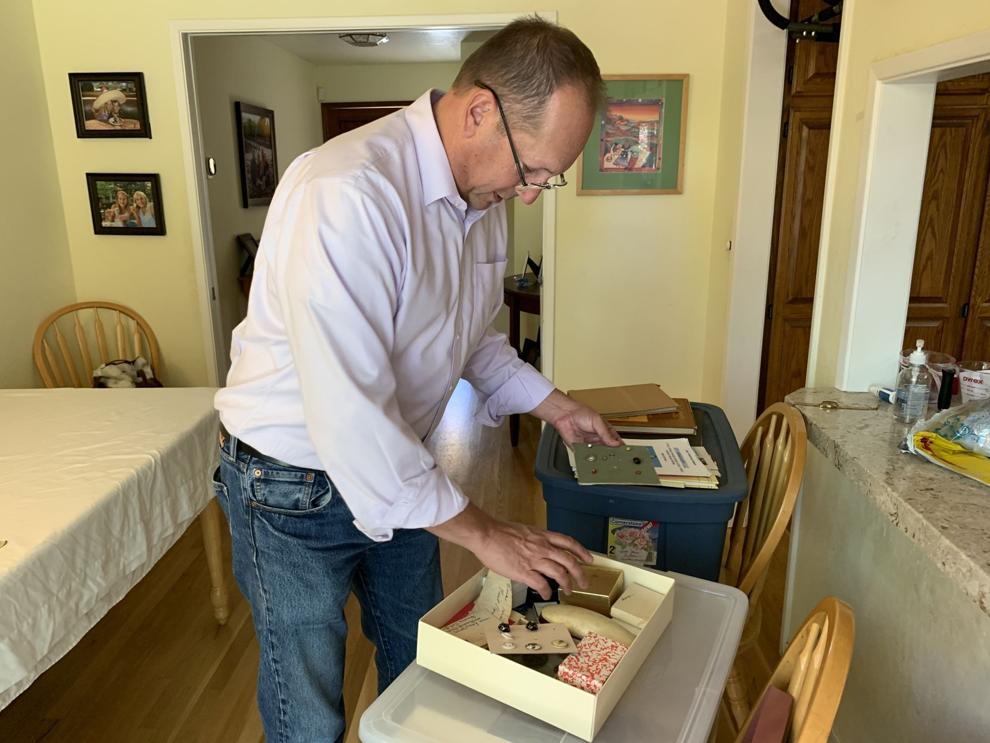 A prized button collection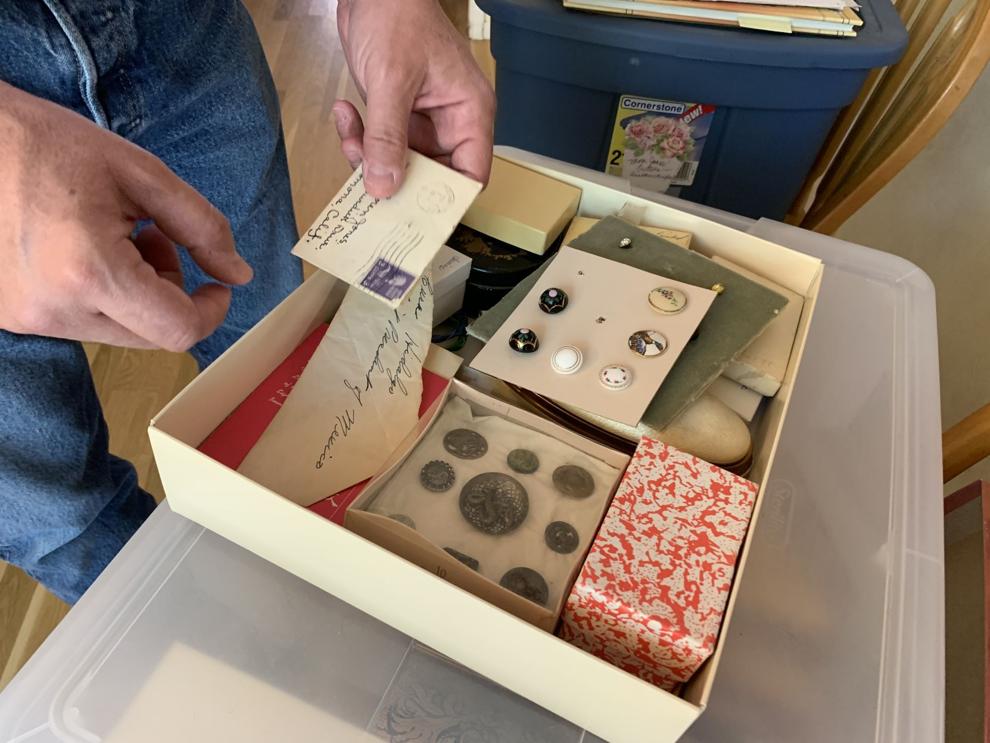 A prized button collection