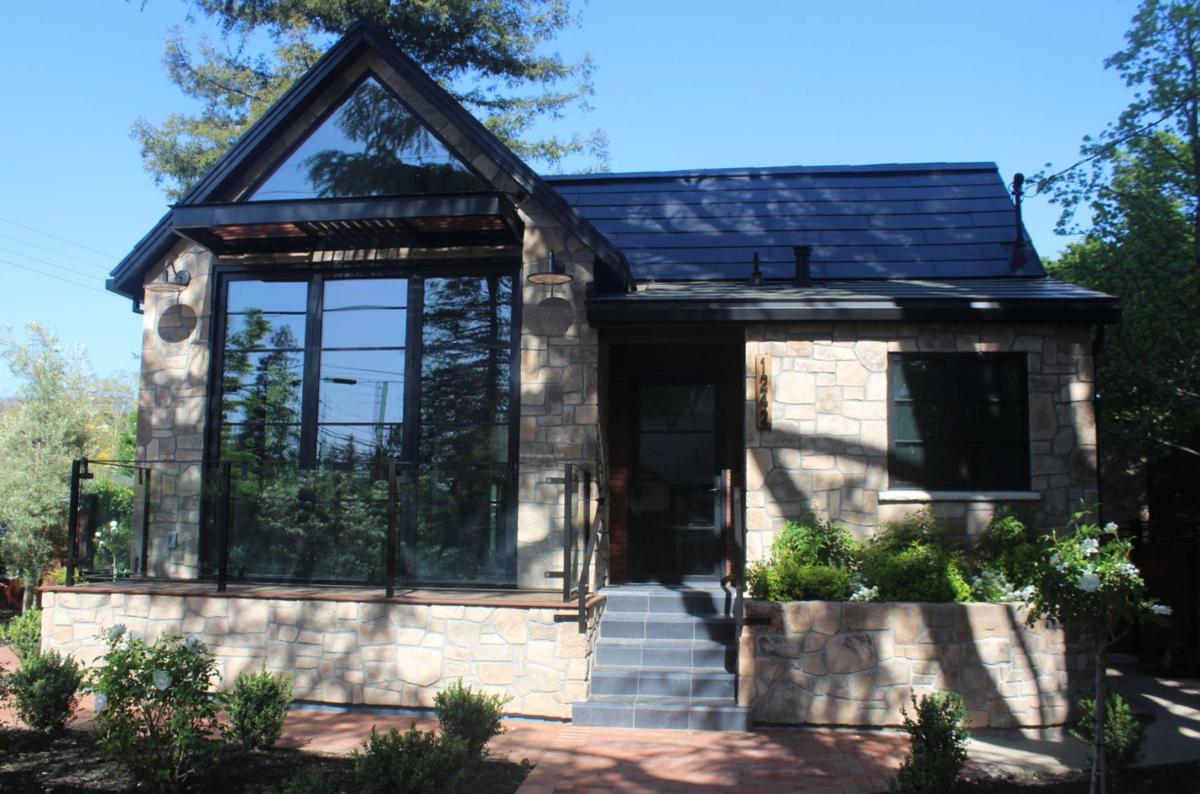 ST. HELENA — A company that specializes in the co-ownership of second homes by multiple parties sued the city of St. Helena last week amid a dispute over whether the arrangement amounts to a timeshare.
The federal lawsuit, filed April 6 in the U.S. District Court for the Northern District of California, seeks "to guarantee the legally-protected rights of (Pacaso's) homeowners to enjoy the benefits of owning property in the beautiful surrounds of St. Helena."
The complaint requests a judgment declaring that St. Helena's timeshare prohibition does not apply to Pacaso and an injunction barring the city from interfering with Pacaso's economic interests.
Pacaso creates a limited liability company to hold the title for each home and allows up to eight co-owners to buy an interest in the LLC. At closing, the co-owners take full ownership of the house and Pacaso stays on as property manager. According to the complaint, Pacaso owns or manages five homes in St. Helena.
Support local news coverage and the people who report it by subscribing to the Napa Valley Register.
The city has accused Pacaso of operating timeshares, which are banned by a city ordinance. The Municipal Code defines a timeshare as "an ownership or leasehold estate in property devoted to a time-share fee (tenants in common, time span ownership, interval ownership) or a time-share lease."
"Based on the evidence that the City has received of the nature of Pacaso's and its buyers' intended use of residential properties in St. Helena, Pacaso appears to be operating, facilitating, and selling timeshares under state law and the City's code," City Attorney Ethan Walsh warned Pacaso in a Feb. 10 letter. "Simply calling them co-ownership arrangements does not change that fact."
Pacaso's lawsuit claims that under the "false pretense" of enforcing the timeshare ordinance, "Defendants have sought to preclude Pacaso and its homeowners from enjoying the benefits of secondary home ownership in St. Helena — a privilege that they have sought to reserve only for those in the upper echelon of financial status."
The suit calls the city's enforcement efforts "the latest chapter in a long history of improper attempts by the City to exclude outsiders from the community."
The suit names the City of St. Helena, Planning Director Maya DeRosa, Mayor Geoff Ellsworth and City Attorney Ethan Walsh as defendants.
The City Council discussed the matter in a closed session on Tuesday and directed staff to defend the city from the lawsuit.
"Due to the lawsuit that was filed I cannot comment on the Pacaso matter," Ellsworth said. "However I believe it is important to say that St. Helena welcomes people of all backgrounds and ethnicities to live and visit here and we are committed to forward movement on issues of racial and social equity in St. Helena, in Napa County and beyond."
The other city officials named in the suit didn't respond to a request for comment, but Pacaso's attorneys issued a statement saying the city is enforcing a law that's meant to regulate "large commercial timeshare developments, not co-owned single-family homes."
"Co-ownership of property via an LLC is common practice in St. Helena and throughout Napa Valley where 36% of second homes are owned by an LLC or a similar vehicle," the statement reads in part. "As such, this campaign targeted specifically against Pacaso is unfounded. As Americans, we have a constitutional right to privacy and to choose whom we own real estate with. Selectively enforcing against Pacaso and LLC co-ownership is unjust, and a very slippery slope."
'A new pathway'
The Pacaso website offers 1/8 ownership stakes in houses on Hillview Place ($418,000) and Madrona Avenue ($525,000), as well as listings in Napa and other tourist destinations like Lake Tahoe; Breckenridge, Colorado; Hilton Head Island, South Carolina; Park City, Utah; and Scottsdale, Arizona.
In a video on the company's website, co-founder and CEO Austin Allison describes Pacaso as "a marketplace where you can buy, sell and own a share of a second home and enjoy true ownership benefit for less cost and no hassle."
Pacaso "has introduced a new pathway for second ownership" that eliminates barriers to owning a second home and makes the market accessible to a more diverse set of buyers, the lawsuit states.
Established in 2020 and formerly known as Niner Homes, Pacaso first drew the attention of city officials and residents last May, when the city warned the company that a home it managed on Valley View Street had been used as an illegal short-term rental.
Allison assured the city that short-term rentals would no longer be allowed under the new co-ownership model.
The city ultimately took no action. Then-City Attorney Kara Ueda told the council in July that changing the city's zoning codes to regulate residential co-ownership would be difficult because regulations must focus on the use of the land, not the owner's identity or where they permanently reside.
City steps up pressure
Walsh, who became city attorney last September after Ueda was appointed as a judge, struck a different tone in his Feb. 10 letter.
"A timeshare by any other name is still a timeshare," Walsh wrote, threatening legal action unless Pacaso showed evidence that its homes were not timeshares.
On Jan. 25, DeRosa wrote to one local real estate agent who had four listings under contract to a company affiliated with Pacaso. The letter summarized city ordinances banning timeshares and short-term rentals and asked for copies to be forwarded to the buyer and its agent "to ensure that no zoning violations occur following these transactions."
Meanwhile, Walsh sent a letter to local real estate agents on March 16 stating that the city's prohibition on timeshares also applies to co-ownership.
Pacaso's lawsuit claims that the city's letters "have scared real estate agents and chilled their efforts to buy and sell ownership interest in Pacaso properties."
"Defendants' recent challenge to Pacaso was launched less than a year after they first attempted to regulate Pacaso, but were forced to accept that co-ownership structures like Pacaso's are lawful and not subject to (the timeshare ordinance)," the lawsuit states, referencing Ueda's report from last July.
A blessing or a curse?
Representatives of Our Town St. Helena, a nonprofit devoted to affordable housing, wrote a letter to the editor in March listing the disadvantages of second homes ownership, including less investment in the community and less support for local businesses. The same neighborhood nuisances associated with vacation rentals can occur with fractional ownership, Steve Goldfarb and Jennifer La Liberte said.
Pacaso's LLC method "circumvents the city's timeshare and vacation rental laws and avoids payment of Transient Occupancy Tax, yet it imparts the same potential negative impacts on our community," they wrote.
In his own letter, Allison defended Pacaso as "an excellent complement to local affordable housing efforts and a source of sustained support for local businesses."
He said Pacaso allows second homes to be occupied year-round and reduces competition by allowing multiple second-home buyers to own the same house.
"Just one Pacaso can remove up to eight buyers from local competition," he wrote.
Photos: Check out Napa's most expensive home sold in March: 405 Jefferson St.
Napa's most expensive home sold March 2021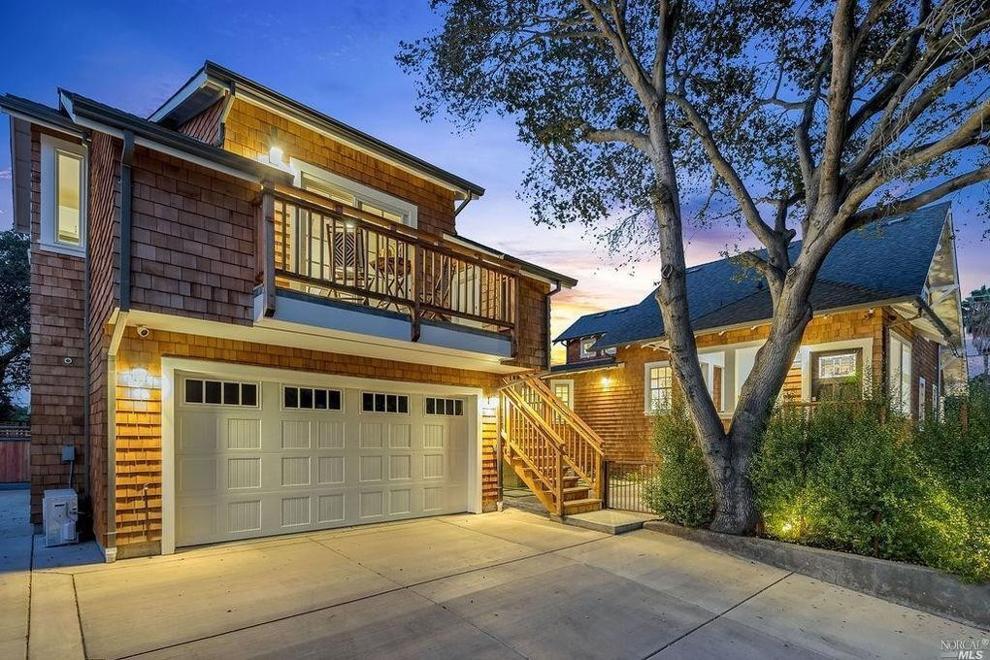 Napa's most expensive home sold March 2021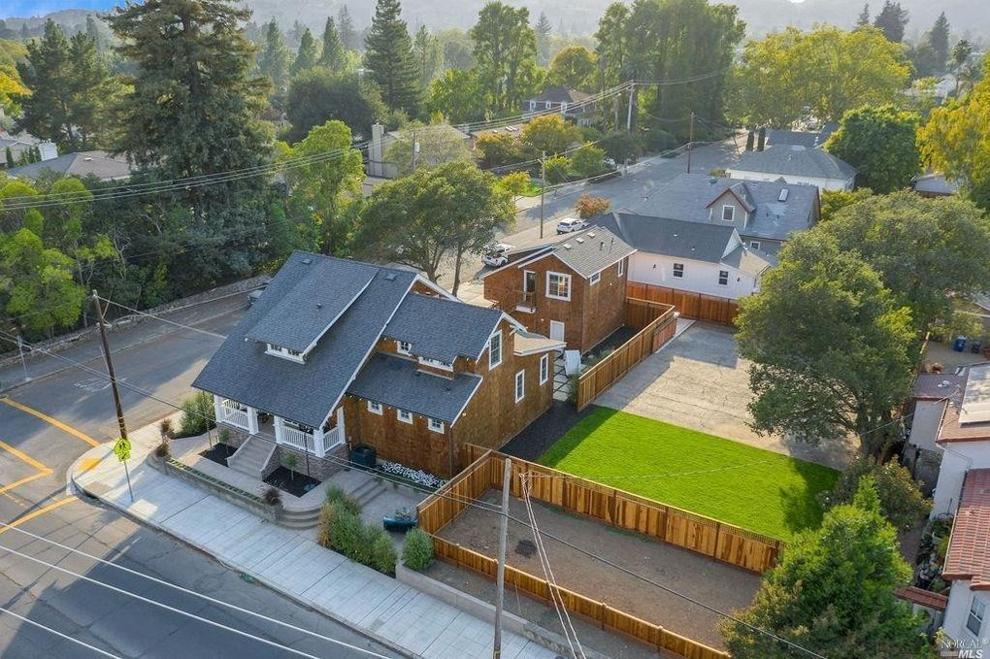 Napa's most expensive home sold March 2021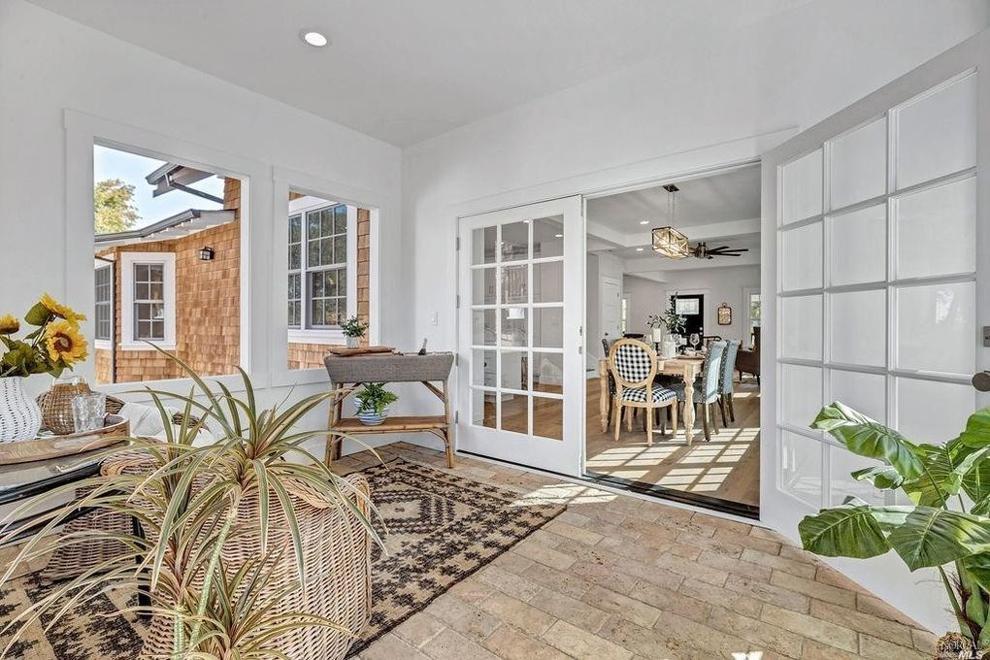 Napa's most expensive home sold March 2021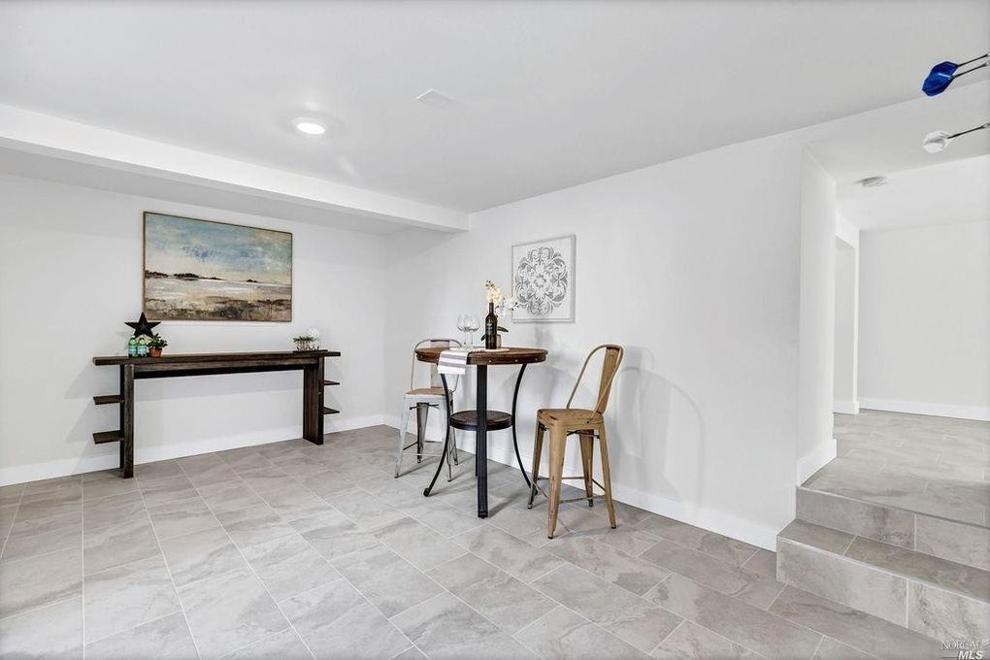 Napa's most expensive home sold March 2021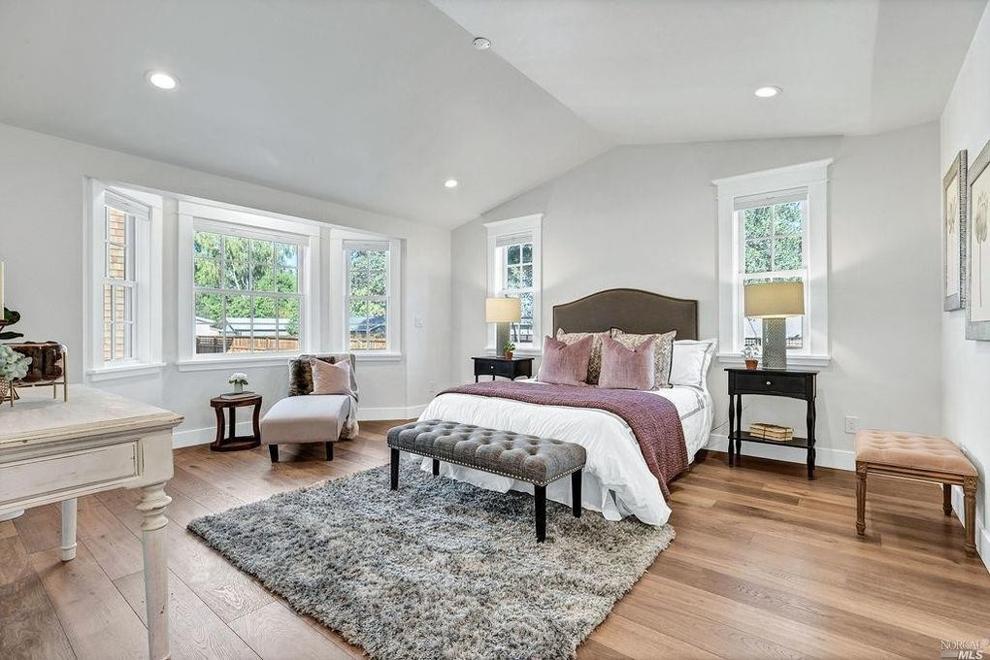 Napa's most expensive home sold March 2021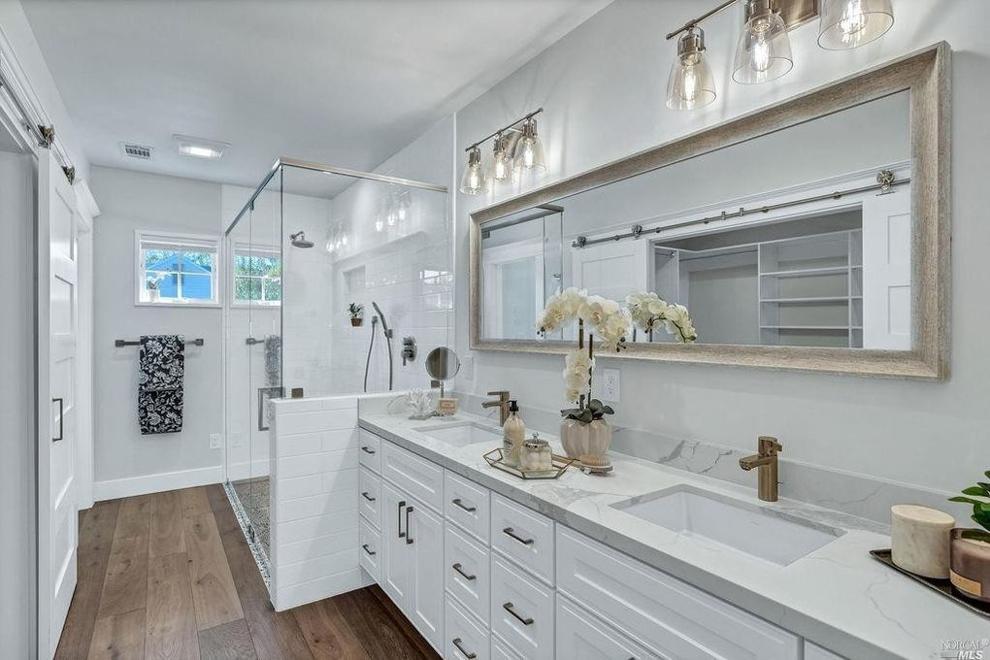 Napa's most expensive home sold March 2021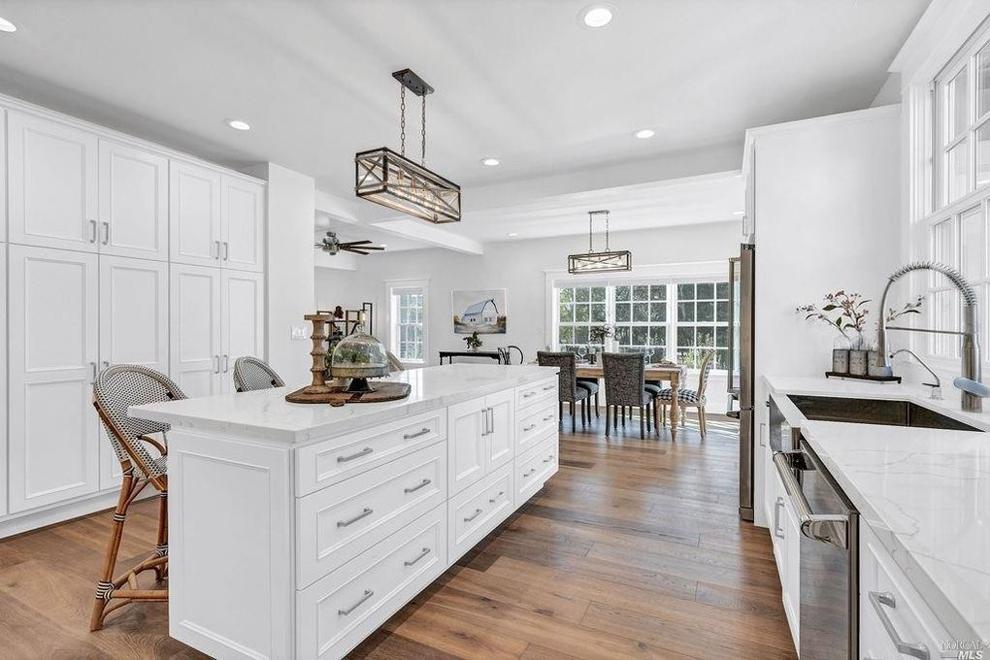 Napa's most expensive home sold March 2021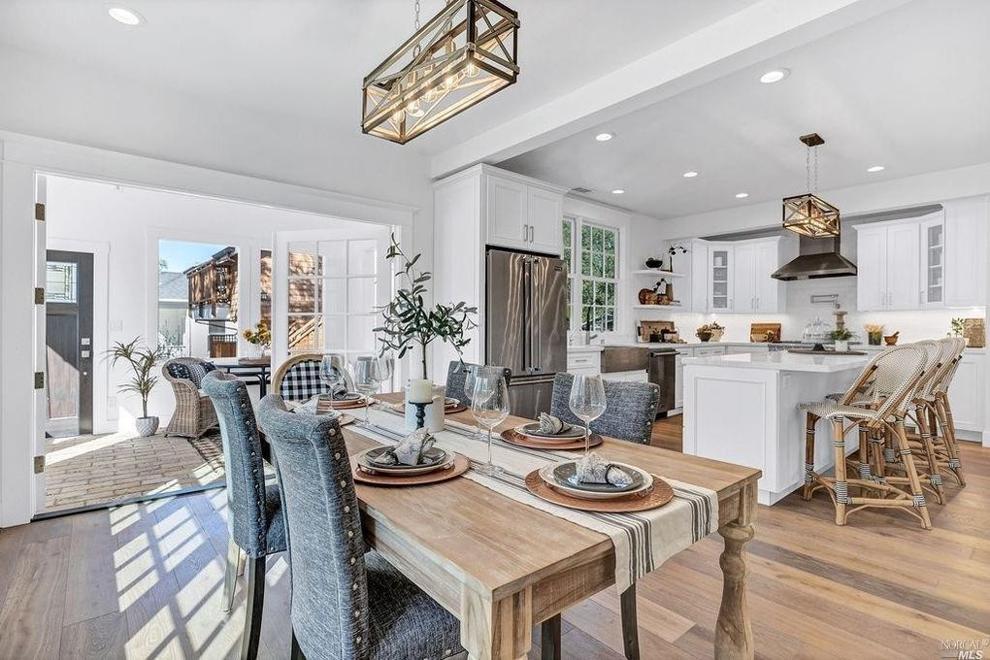 Napa's most expensive home sold March 2021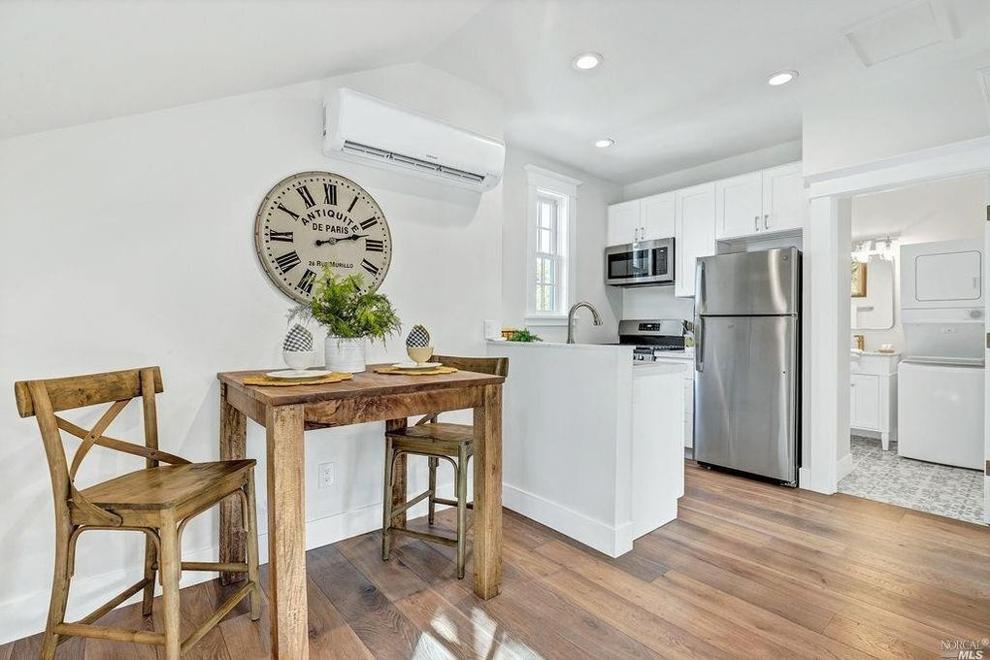 Napa's most expensive home sold March 2021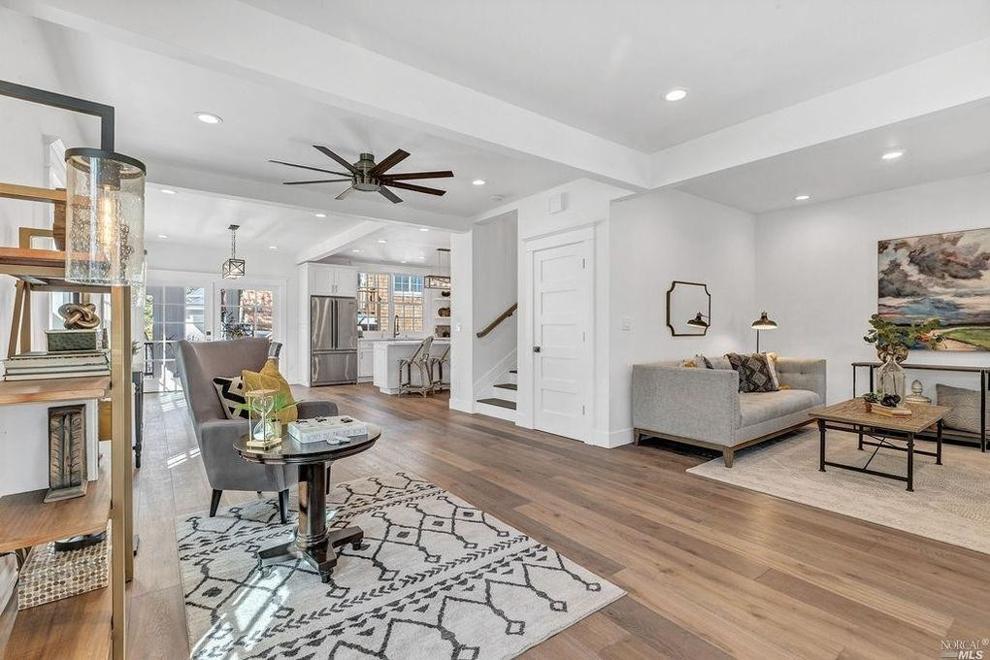 Napa's most expensive home sold March 2021