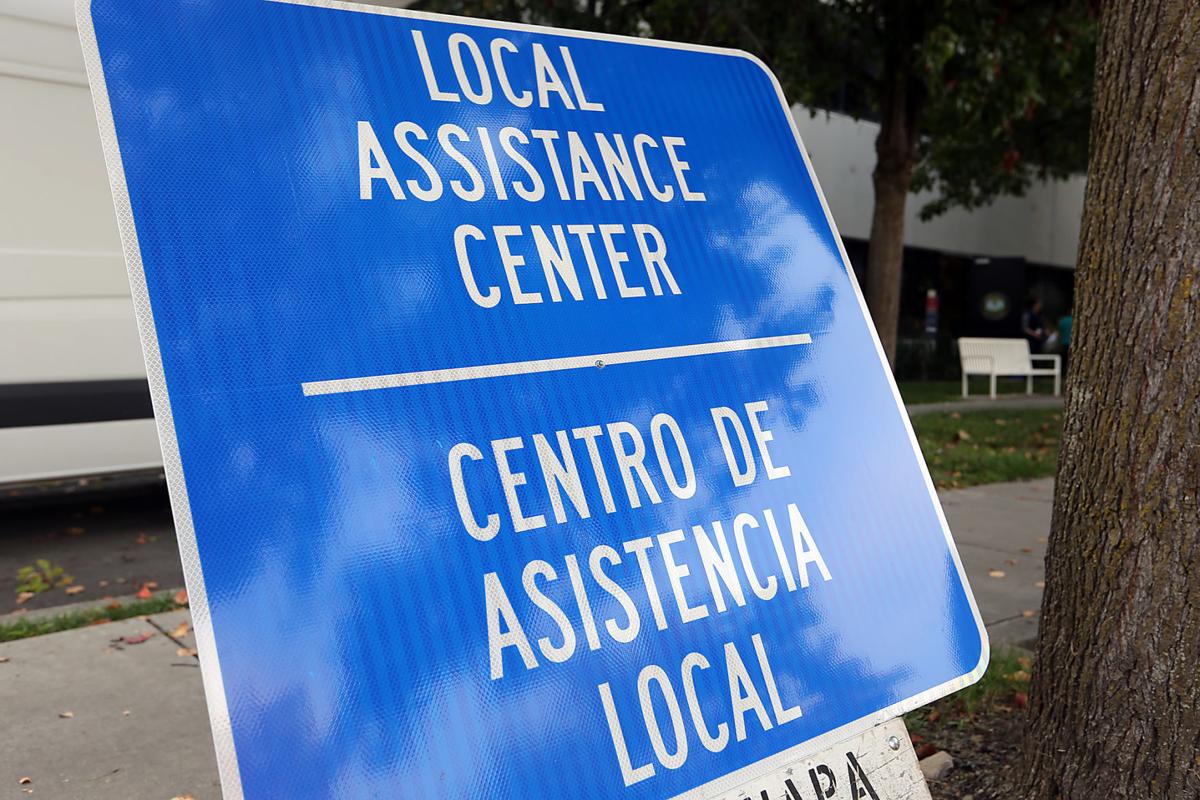 Cell service was null and power in some places was completely out as wildfires raged in three areas of Napa County the night of Oct. 8. County leaders immediately began to talk to the community through various media outlets and turned to Nixle to begin issuing alerts about evacuations, road closures and updates on the status of the fires.
The only problem: It was all in English.
"I haven't felt this hurt about something in a long time," said Roxana Damas, owner of Diversity RD Global and Translation in Vallejo, which specializes in translation services. The fact that messages were not initially distributed in both English and Spanish just showcases how the Hispanic community is not part of the mainstream community, Damas said. "At this day and age, it needs to change."
Although more than 30 percent of the population in Napa County identifies as Hispanic or Latino, according to the U.S. Census, it took receiving community "feedback" for local leaders to start issuing messages in Spanish.
Once they realized their error, messages started being relayed in Spanish as well as English.
"We became aware that there were voids and we filled them," Board of Supervisors Chairwoman Belia Ramos said Friday. Ramos, whose first language is Spanish, took the lead in addressing the language gaps along with Supervisor Alfredo Pedroza. The two began doing dozens of interviews in Spanish for Bay Area television and radio stations in addition to streaming information using Facebook Live, Ramos said.
"I can tell you that probably most of the Spanish radio stations have my cellphone (number)," she said. "Anyone that would carry our message in English or Spanish, we put ourselves out there."
Community meetings were also held separately in both English and Spanish.
Technically, officials say, messages were always being sent out in both languages. Subscribers of Nixle have always been able to receive messages in Spanish, they just have to opt in to the service online or via text. Those translations, though, aren't always reliable.
"We had a problem with the transcription service," admitted Napa County Sheriff John Robertson. For example, he said, if the alert in English read "We're closing Pine Street," the Spanish alert might read "We're closing Tree Street."
"Some of the translations into Spanish were not accurate and could cause confusion to somebody reading it in Spanish," said Jenny Ocón, executive director for UpValley Family Centers.
By Day 3, local organizations came together to assist the county in translating emergency messages.
Staff with On The Move, UpValley Family Centers, and Cope Family Center volunteered to take shifts so that someone would be available to translate 24/7, said Alissa Abdo, executive director of On The Move.
"We just saw that there was an issue and reached out," Abdo said. "Nobody can deny that there was an issue," she said, but instead of trying to find someone to blame, it's time for community organizations and leaders to come together, talk about what they learned from the experience and better prepare for next time."
"In any disaster, we're always going to have improvements to be made," Ramos said, but the county listened to the community and adjusted as needed. "We all learned from this scenario."
Damas, who was critical of the way many of the areas affected by the wildfires communicated with the Spanish-speaking community, commended Napa County's response to complaints.
"There were some really good examples out there," she said. "I love what Napa did. They were able to come together when they realized things weren't working well."
Napa Valley Community Organizations Active in Disaster (COAD), a coalition of local organizations set up after the earthquake, has establish a special Latino outreach subcommittee to ensure that translations for all public health and resources information reach the community when a disaster hits. Abdo said that the subcommittee will have soon have recommendations to give to local government.
"I really think the most important thing right now is that both government and nonprofits work together" to learn and develop shared systems, Abdo said.
The ferocity of the wildfires, which burned tens of thousands of acres, killed seven people in Napa County and dozens more across the North Bay, exceeded expectations, Ramos said, requiring local leaders to act quickly, learning from mistakes along the way.
"Having those community partnerships really, really helped us to be able to push (messages out)," Ramos said. "Getting that information out there is a layered process. One method of communication isn't going to work for all and we recognize that."
County leaders are still encouraging Napa County residents to sign up for Nixle, which was a main source of information during the wildfires. Residents can sign up for Nixle by texting their ZIP code to 888777. Reply with "Esp" to receive alerts in Spanish.
There are about 170,000 local Nixle subscribers, 5,090 of whom receive Nixle alerts in Spanish via text, and 169 who receive alerts in Spanish via email, Ramos said.
"Certainly we believe that that number has gone up (since the fires)," Ramos said. There is no way to go back and look to see what those numbers were before the fire, she said.
As of last February, 25,000 people were registered to receive text and/or emails from Napa County Office of Emergency Services, but even more were signed up to receive alerts from the Sheriff's Office, according to previous Register reports.