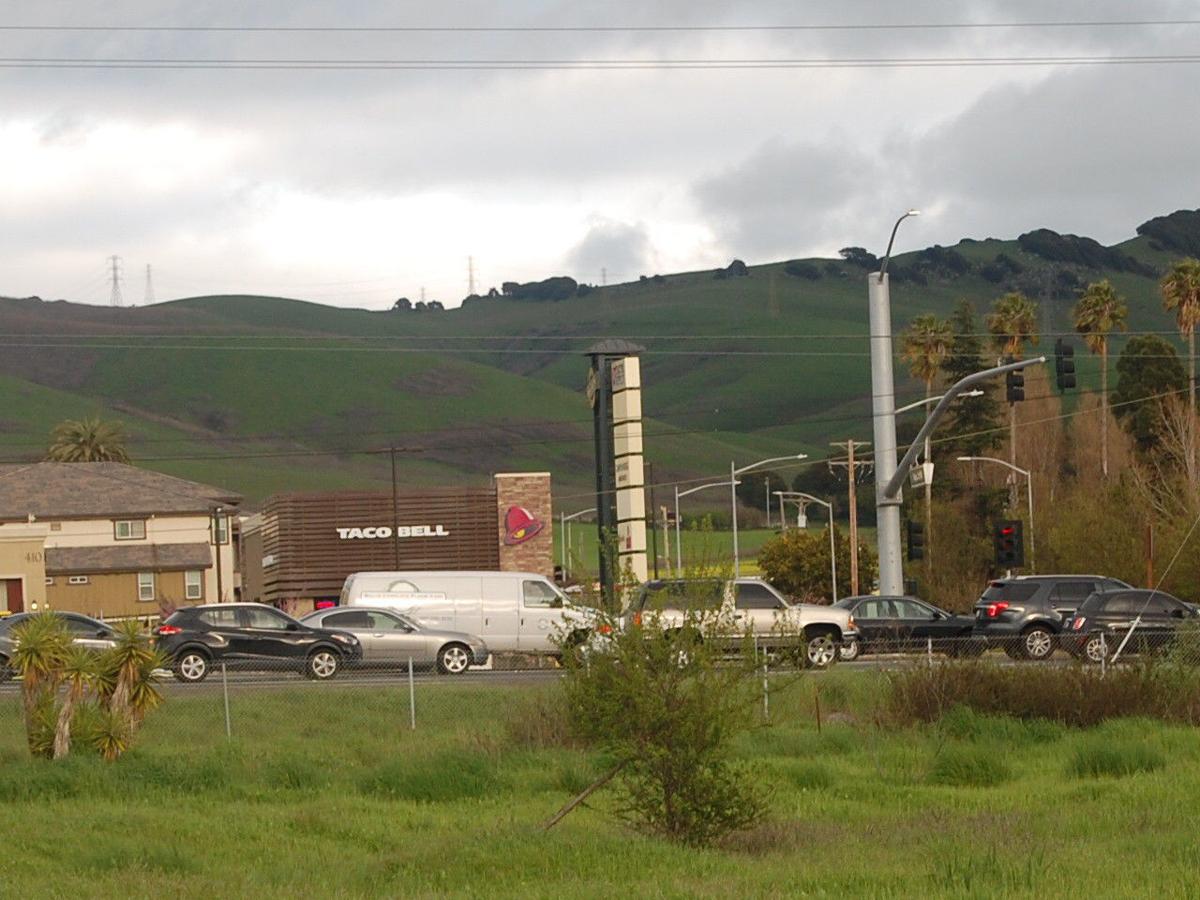 Napa County's second-largest city – American Canyon – is ready to craft a vision for the coming 20 years, including asking whether to be a bedroom community or more of a full-service community.
"I just think that needs to be the first question we resolve," City Councilmember Mark Joseph said.
American Canyon is poised to launch a comprehensive update of the 1994 general plan completed soon after the city's birth. The expected endeavor of more than two years will soon begin in earnest, with committees to be formed and a consultant to be hired. The city will pay an estimated $1.25 million to complete a General Plan update by summer 2022.
Napa County's newest, southernmost city is split by Highway 29 and sits next to North Bay wetlands. Since 1994, it has grown from 8,300 residents to 21,000 residents and has annexed 3 square miles, according to statistics.
"It's good to have a check-in and take a look at everything, kind of like a physical you get once every 20 years," Community Development Director Brent Cooper said.
California requires all cities and counties to have a general plan to address growth and development goals. Where future subdivisions, parks, schools, shopping centers, roads and other development goes must be consistent with that plan.
City officials want to hear from residents on topics ranging from traffic circulation to parks to land use to utilities. The American Canyon City Council and Planning Commission got the conversation started during a joint meeting last week.
There's that big-picture question of whether to be a suburban bedroom community or grow into something more.
"Personally, it's a full-service community to me," City Councilmember David Oro said. "It's one of those things, I want to be able to do everything in this town and not outside of this town."
Mayor Leon Garcia referred to the map. American Canyon has the agriculture of Napa Valley to the north, Bay Area cities to the south and Sacramento to the east. It's near to highways and freeways.
"We've got the elements that make us a commuter community," Garcia said. "That's a fact of life we have to accept."
But American Canyon may also have something else.
"We're neither/nor right now," City Councilmember Kenneth Leary said. "We're not totally a bedroom community. We have services. How do we balance these two to work toward the quality of life that we want?"
Resident Chris James told leaders the city won't stop residents from commuting to such places as Silicon Valley unless it adds high-tech and diverse jobs.
Joseph wants a city that is sustainable as a community. Tourism may offer easy money, but at some point it affects the sense of community and student enrollment because people can't afford to live there, he said.
Planning Commissioner Eric Altman as a parent talked about a general plan with a "youth focus."
"I think at all levels parents hear kids are looking for more to do," he said. "As they get older and more mature, they end up leaving because there's not enough to do locally."
Commissioner Tyrone Navarro called for a mix of urban and suburban life. He described a vision that blends elements of the past with autonomous vehicles and predicted elements of the future – a kind of Tesla version of an El Camino, he said.
"We keep that old feeling, but we upgrade it and we do it in a smart, cool, fast, efficient way," Navarro said.
One topic to be tackled is the where to locate the "west-side connector" south of the Green Island industrial area. This road is to provide a north-south route parallel to congested Highway 29. Some residents fear it might pass through their neighborhoods.
Beth Marcus, an area resident since 1979, invited the residents who complain about American Canyon on social media to become involved with the general plan update.
"This is your time now to come here and say what you want to see the city become," she said during public comments, "because we are a fantastic city."
Fran Lemos, an area resident for about 70 years, took part in formulating the original general plan and called it an education. She urged residents to become involved with the update to learn more about their community.
American Canyon is near to Interstate 80 and Highway 37. It has the Napa River, the nearby Napa County airport and railroad tracks that hold potential for passenger rail service, she said.
"We really are a jewel," Lemos said. "We have all these things here. The best thing we have is all these new people who really love it here."
City Councilmembers and Planning Commissioners also talked of getting residents involved with the general plan update. The city at https://bit.ly/31xum0V has a web page on the endeavor.
"I'd like to see kind of a buzz created around this," Leary said.
The two-year General Plan update is to include such undertakings as an environmental impact report. Plan sections—called "elements"—are land use, circulation, housing, conservation, open space, safety, education, recreation and utilities.