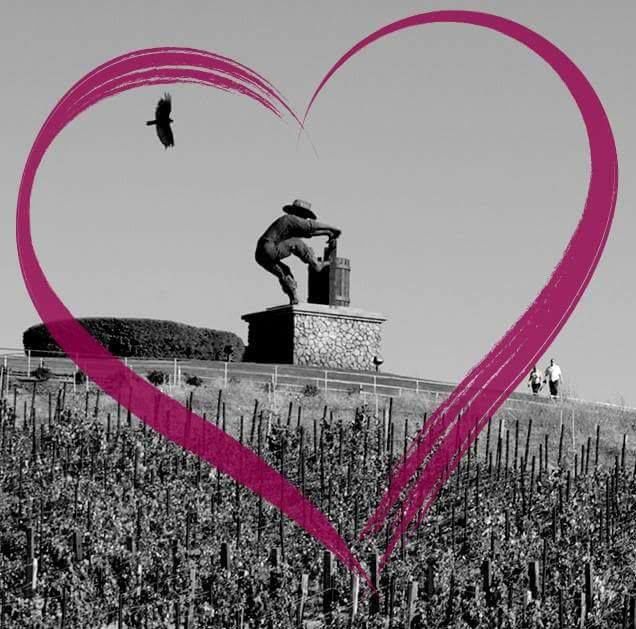 Submitted fundraisers will be curated into a list that will be posted online and updated daily. For additional details, email online editor Samie Hartley at shartley@napanews.com.
Save the Date
Tuesday, Nov. 7: Mary's Pizza Shack hosts a company-wide fundraiser to benefit North Bay Fire Relief. The company says 15 percent of the sales at all Mary's Pizza Shack locations will be donated to the North Bay Fire Relief Fund at Redwood Credit Union. Napa's pizzeria is located at 3085 Jefferson St.
Wednesday, Nov. 8: American Canyon Dunkin' Donuts, 410 Napa Junction Road, host a fundraiser  from 5 a.m. to 10 p.m. Fifty percent of the proceeds will be donated to those in need. 
Friday, Nov. 10: Lucky Penny Productions hosts the Lucky Penny Local Bands Night Fire Relief Benefit at 7 p.m. Tickets are $10. Proceeds will be donated to the Napa Valley Community Foundation Disaster Relief Fund. Lucky Penny Community Arts Center is located at 1758 Industrial Way, Napa. 
Saturday, Nov. 11: Napa Ballroom Dancers invites guests to its "Spirit of Giving" dance at the Napa Senior Activity Center, 1500 Jefferson St., Napa, at 7 p.m. Proceeds benefit Napa Valley Community Disaster Relief Fund. The evening will start with a foxtrot lesson by Jenifer and Dennis Goss from 7-7:45 p.m. The Jack Pollard Party of Four will follow with their great variety of ballroom, swing, Latin, nightclub, and rhythm and blues until 10 p.m. We will feature several dance instructors who have volunteered to be "dance partners" for the evening. You may donate to be on their "dance cards". Tickets are $15. Info, mark.stevenson1@att.net.
Sunday, Nov. 19: United Methodist Church, 1310 Adams St., St. Helena, presents a musical potpourri followed by an English High Tea at 3 p.m.  The Napa Valley Duo, cellist Jeffrey McFarland Johnson and pianist Terry Winn, sopranos Katie Sculatti and Cynthia Ermshar, and a bluegrass quartet featuring Ron and Esther Brunswick,  Dewitt and Shanti Garlock round out this afternoon of entertainment. Proceeds benefit the California/Nevada Fire Disaster Fund. 
Sunday, Nov. 19: Chef Michael Chiarello's restaurant, COQUETA, Pier 5 The Embarcadero, San Francisco, is hosting a fundraising dinner from 4-8 p.m. Tickets are $150 (tax & gratuity not included). Proceeds will be donated to the Napa Valley Community Foundation Disaster Relief Fund. Dinner includes complementary cocktails and wines, and a Tapas Buffet of Paella and Roasted Pig from Olivier Butchery. Tickets: $150 Purchase tickets through Resy: https://resy.com/cities/8/coqueta.
Friday, Dec. 1: Eagle Vines Vineyards & Golf Club, 580 South Kelly Road, American Canyon, hosts #NapaStrong Golf Day. All proceeds, including food and beverages at Eagle Vines, will be donated to the Napa Valley Community Foundation. Book a tee time now and help us support our family, friends, and neighbors. $79 per player when booked on or before November 14th. $99 per player when booked after Nov. 14. Info, eaglevinesgolfclub.com; 257-4470.
Sunday, Dec. 3: Yountville-based Project KIKS hosts a Napa Valley Fire Relief concert at the Lincoln Theatre, 100 California Drive, Yountville, from 3-8 p.m. Info, 944-9900; lincolntheatre.com.
Ongoing Fundraisers
Herb Lamb Vineyards and Two Old Dogs in St. Helena is donating 10% of all wine sales now until the end of November to Rebuild Wine Country, who - in association with Habitat for Humanity - will give 100% of their donations to rebuilding the fire-devastated Wine Country. Info, herblambvineyards.com
Sustainable Growing Solutions, LLC, is offering fire-area affected growers 50% off of its earthworm compost tea, MetaGrow ST. Interested growers may call 916-284-9706 or email dolson@ag-recon.com. In addition to the deeply discounted materials to restore affected plantings, Sustainable Growing Solutions is contributing 15% of all product sales between now and the end of the year to CAWineStrong.
NakedWines.com is donating 100% of profits from its 6-bottle Fire Relief package to Napa and Sonoma charities offering fire relief aid. Buyers will receive 6 bottles of wine when they're ready on or around April 2018. Package costs $60, shipping included. Info, us.nakedwines.com/cellar-crew-preorder.
Michael-Scott Wines, LTD, 2993 Brookwood Drive, Napa, will donated 15% of all sales to benefit Napa fire victims through Dec. 25. Info, mq@michaelscottwines.net; 707-226-1622.
Cosmetic Dentistry of Napa, 3434 Villa Lane, Suite 120, Napa, will donated 100 percent of sales from custom tray whitening to the Redwood Credit Union North Bay Fire Relief Fund. This includes cost of trays and all types of Opalescence whitening gel. This offer extends to new and existing patients. This offer will run through Dec. 31. Info, cosmeticdentistryofnapa.com.