As the number of COVID-19 cases continues to rise, so too does the number of individuals without jobs, and some say the damage to the workforce is only just beginning.
"We're still right in the throes of this thing. The emergency is still occurring," said Bruce Wilson, executive director of Workforce Alliance North Bay, an organization that funds and orchestrates job training, career development and job placement.
As a measure of the hit to Napa Valley tourism, Visit Napa Valley announced Thursday that it is temporarily closing its Welcome Center in downtown Napa, while implementing reduced staff hours and salaries as well as layoffs.
Local hotel occupancy is forecast to be 10% or less in coming weeks, and possibly months, which will shrink the revenue paid by hotels to fund Visit Napa Valley, the organization said in a news release.
In normal times, visitors would be expected to annually spend $2.2 billion locally, and generate more than $85 million in tax revenue for local services, Visit Napa Valley said.
Until COVID-19 hit, the Workforce Alliance North Bay had described Napa County as the "star of the Bay Area" in its 2017 indicators report. It projected continued job growth into 2020 and a steadily dwindling unemployment rate, which was at 2.9% before the onset of the COVID-19 crisis, according to county statistics.
That project has been upended by the pandemic, with Wilson now saying he has "no idea what the actual numbers will end up looking like."
Already, the number of unemployment insurance claims are skyrocketing as individuals scramble to figure out how they'll pay the most basic expenses. On average, just over 106,000 applications for insurance are being submitted daily, according to Gov. Gavin Newsom at his Monday press conference. That's up from the 2,500 daily average in ordinary times.
The massive influx has led to delays in deploying the unemployment insurance benefits – which can be anywhere from $50 to $450 weekly – even though the Employment Development Department has waived the normal one-week waiting period. A report from the Legislative Analyst's Office said applicants should expect to wait more than the usual 21 days.
Wilson says individuals who have been laid off or who have had their hours cut should nonetheless continue to submit claims, wait time aside.
On Friday afternoon, President Donald Trump signed a $2 trillion federal economic stimulus package that is designed to enhance unemployment benefits. Unemployed workers would get an additional 13 weeks of benefits and four months of enhanced benefits, with freelancers and gig workers qualifying for the first time.
Napa County is working to centralize resources so residents can more easily navigate the application process and secure financial aid quickly for unemployment insurance, emergency healthcare or food stamp assistance and immediate housing help, for example.
Napa County launched its Virtual Local Assistance Center on Thursday to provide a one-stop-shop online for individuals impacted by coronavirus. It will gather a comprehensive list of resources available to those in need of extra financial help, enhanced social services or general support during these times.
A similar in-person facility was created in the wake of the October 2017 fires.
Keep people in the workforce
The preference is to keep folks from exiting the workforce altogether, Wilson said, adding that people tend to stay out of the labor market longer once they lose a job and stop looking for a new one.
"What that means is that they have to have some income during this time, kind of like a bridge, so that we can recover as an economy much more quickly," he said. "If you can know that your employees will be fine and then can lay low and hire them back once we flatten the curve, so to speak, it's that much more efficient."
Napa's Small Business Development Center is working in tandem with Workforce Alliance and the appropriate bodies at the state and federal levels to provide local companies with enough money to survive. These loans may not keep the doors open during this "shelter-in-place" period, but it may allow owners to keep employees on the payroll.
Some businesses have opted for a different approach, furloughing workers rather than laying them off. Furlough generally functions like an unpaid leave of absence. Employees don't receive any income, but they're provided with continued health benefits and the tacit promise of a job when things return to normal, assuming the business is solvent enough to continue operations.
Much of the sunny forecast predicted by Workforce Alliance was due to "an expanded visitor industry" that made Napa "a global destination for food and wine."
The very industry that drives Napa's economy, could be hit the hardest as people stay home under "shelter in place" mandates. Losing weeks — and maybe months'-worth of revenue — means many businesses are hemorrhaging money, and being forced to make tough decisions about staffing, services and expenses.
"In Napa, the hospitality sector has been severely impacted, but I believe this will have an impact on a lot of businesses, including retail," Lynn Perez, the director of Napa's self-sufficiency services division, said.
The tourism industry is Napa County's second largest employer, accounting for 15,782 people and a $492 million payroll in 2018, according to a Visit Napa Valley report.
Job loss and closures have riddled Napa's wine industry, which employs about 44,000 people, according to Napa Valley Vintners. Virtually all Napa County tasting rooms have closed.
Napa Palisades Saloon closed last Monday, laying off the entirety of its roughly 30-person staff.
"It was a really hard decision to make to let all of our staff go, but we told them we'd be applying for unemployment just like they are. There was a feeling that this is affecting all of us," co-owner Charlie Crebs said. He added that the group of co-owners have applied for a small business loan, encouraged staff apply for unemployment insurance and have "every intention" of re-opening and hiring back all their workers.
Though Napa's no stranger to disaster response, homegrown businesses like Napa Palisades Saloon have historically been a stalwart of community leadership and collectivism during times of crisis.
"The saloon for us is a local restaurant and bar, and customers are our family and friends. That kind of gathering is what we've done to help the community survive the fires and the earthquake. We were there for our locals. For us not to be able to do that is still very tough," Crebs said.
Some sectors for now remain insulated from the economic blowback of coronavirus. Big box retailers that provide "essential" goods like grocery, hardware and home goods stores as well as some food delivery services remain open, and they're even ramping up hiring to keep up with the spike in demand as families prepare personal bunkers for what could be weeks, if not months, under stay-at-home conditions.
Editor's note: Because of the health implications of the COVID-19 virus, this article is being made available free to all online readers. If you'd like to join us in supporting the mission of local journalism, please visit napavalleyregister.com/members/join/.
Photos: A look at Napa County under the coronavirus shelter-at-home mandate
Zuzu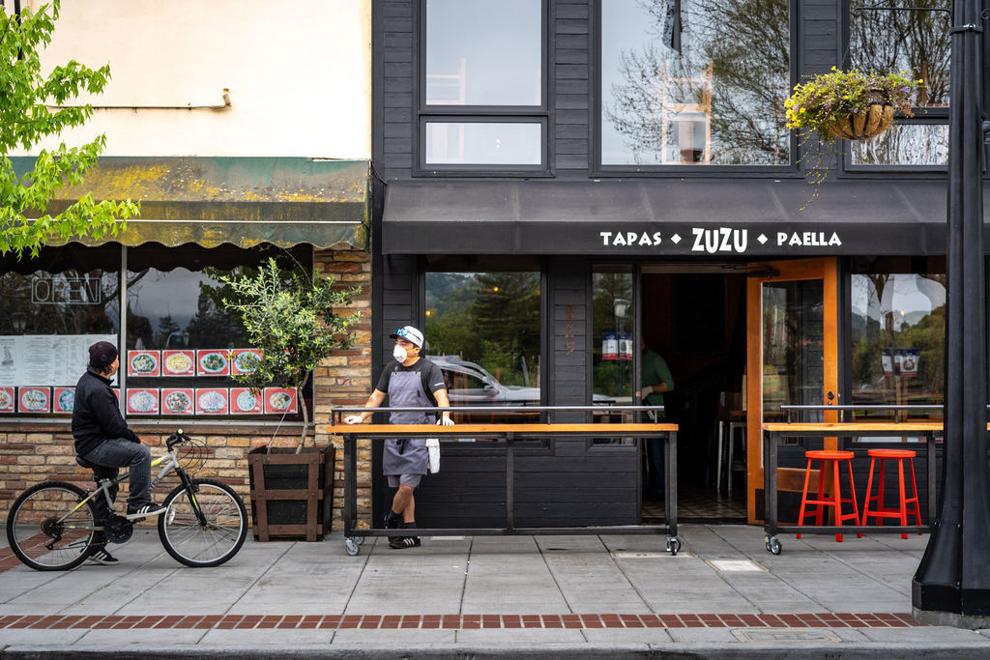 Lovina
Calistoga Playground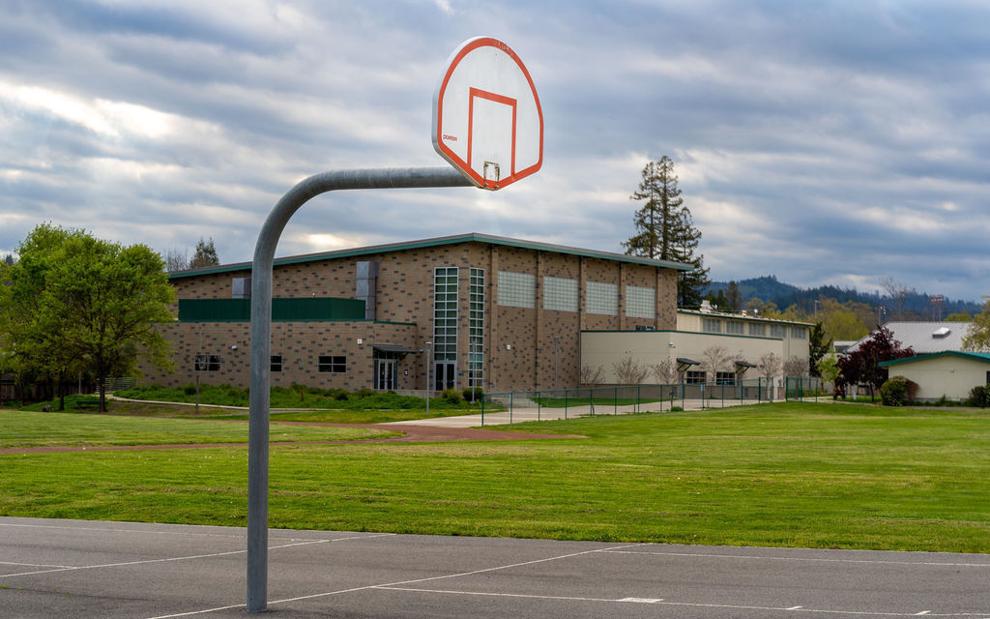 Hydro Grill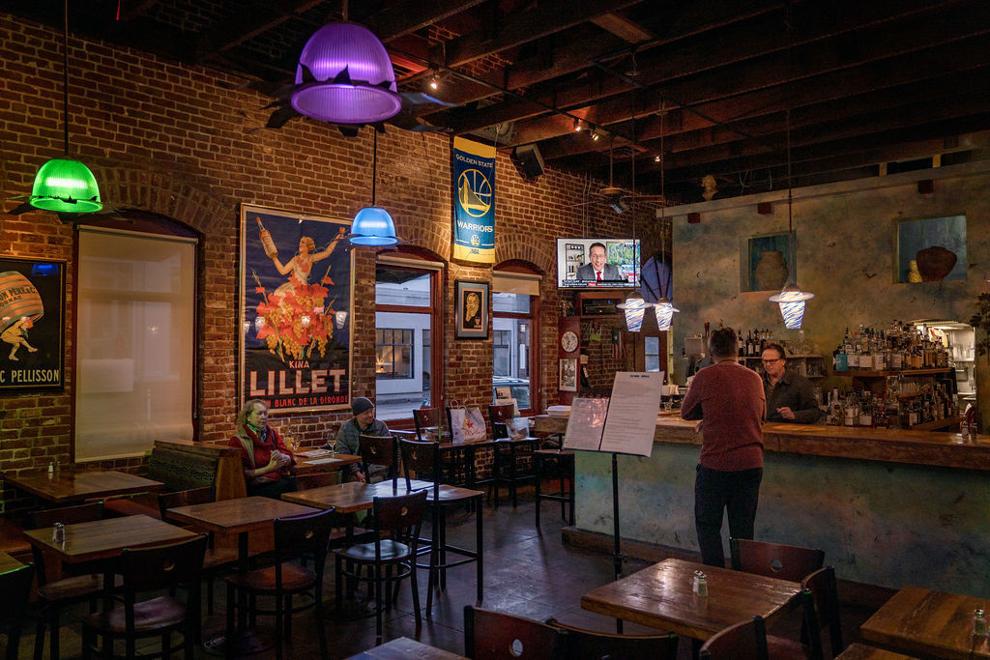 Johnnys
Puerto Valarta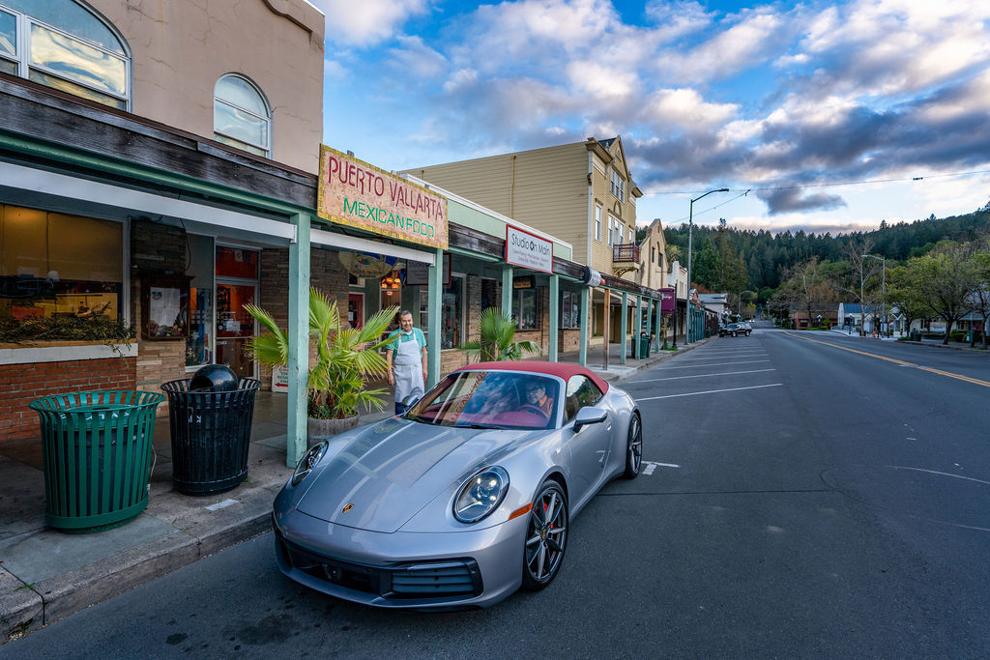 Calistoga Thai Kitchen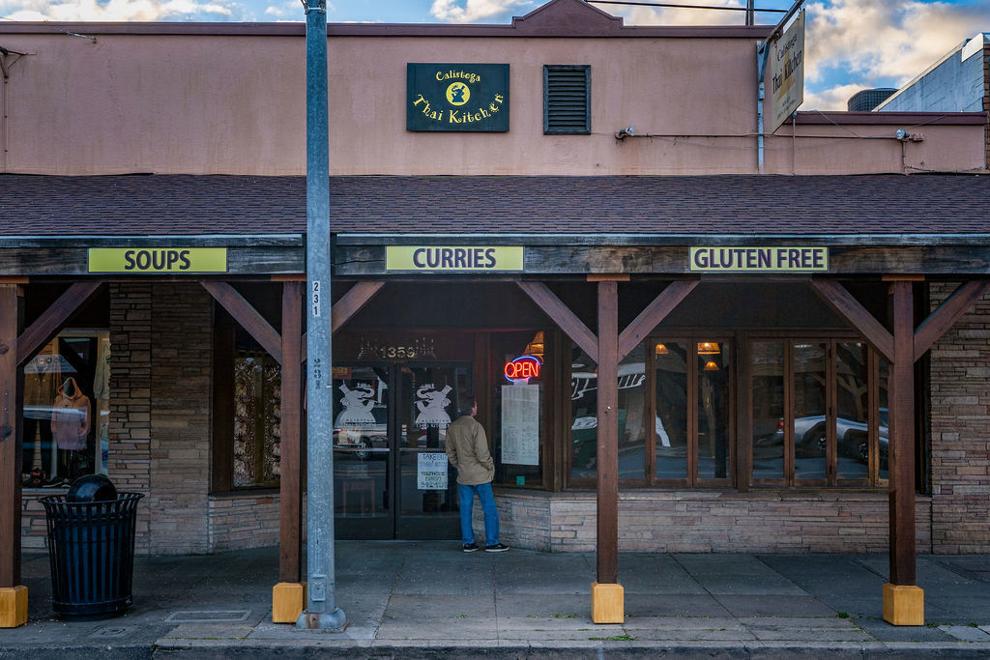 Theorem Vineyard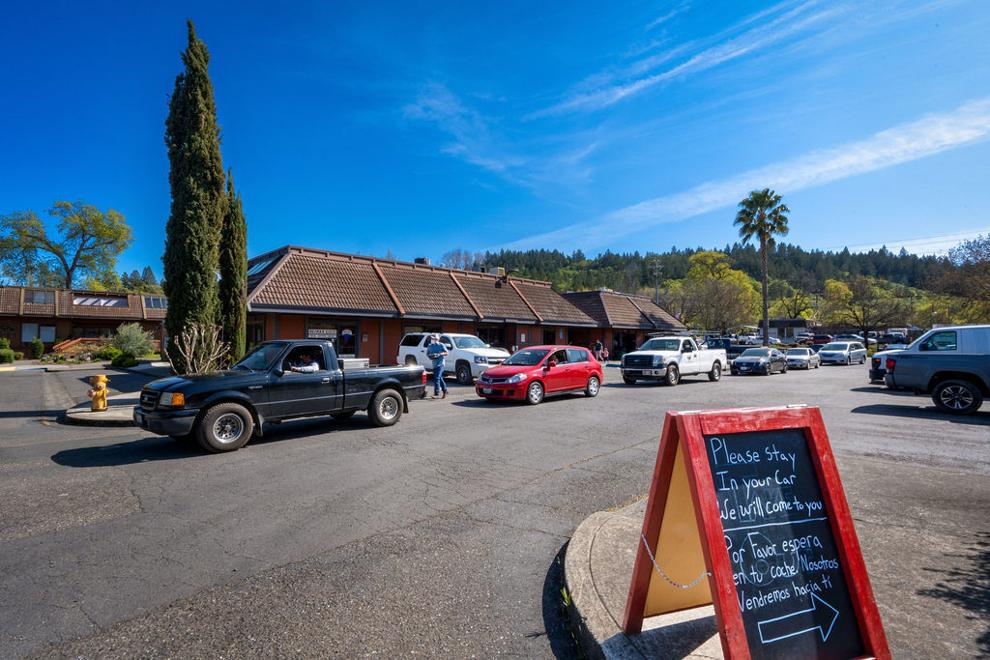 Evangeline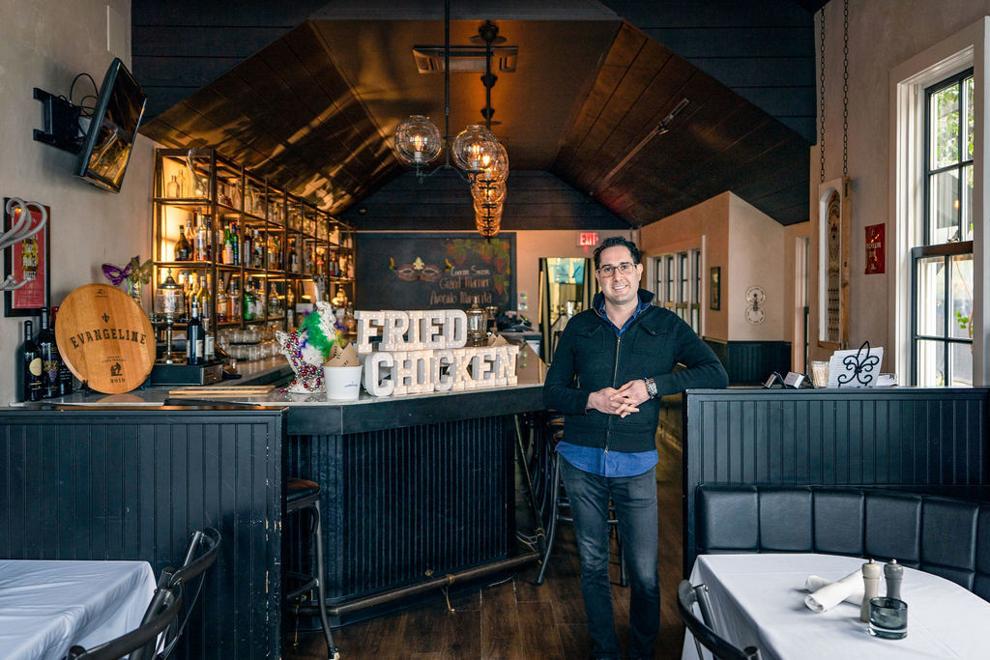 Napa Whole Foods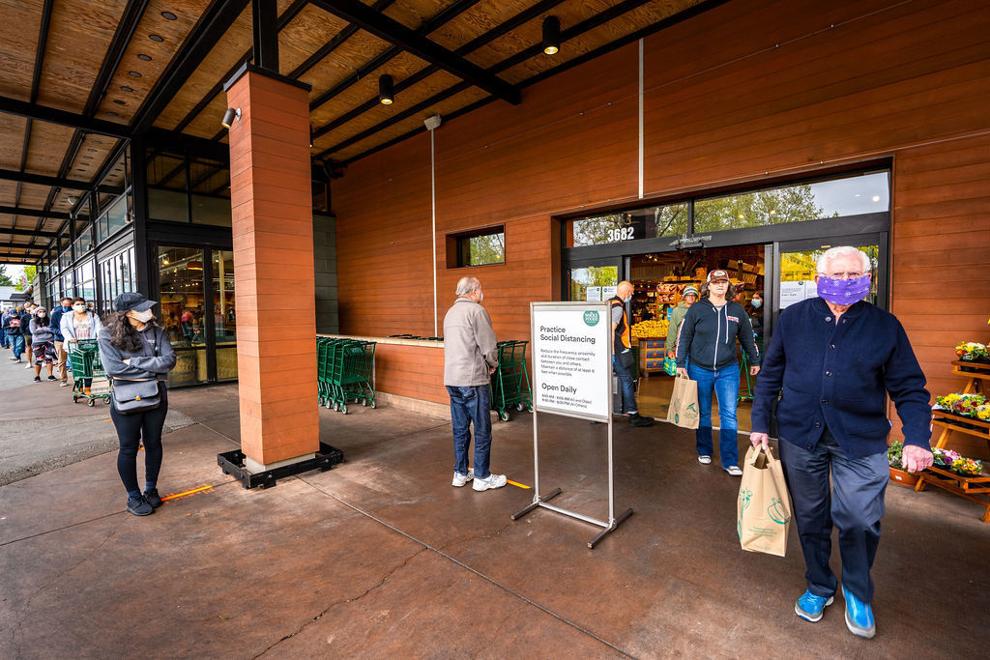 St. Helena Gott's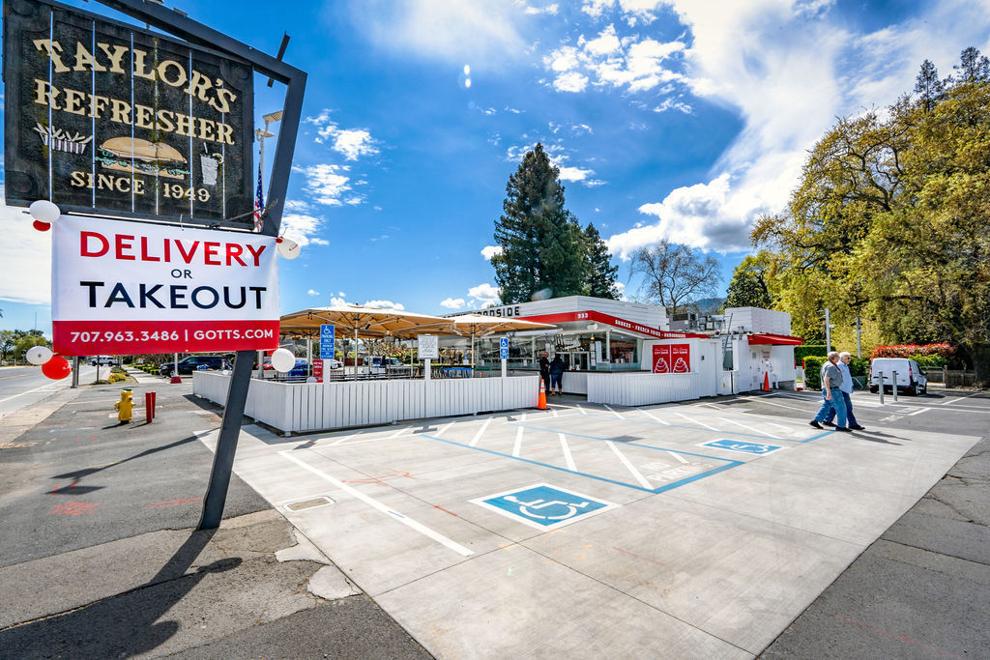 Press in St. Helena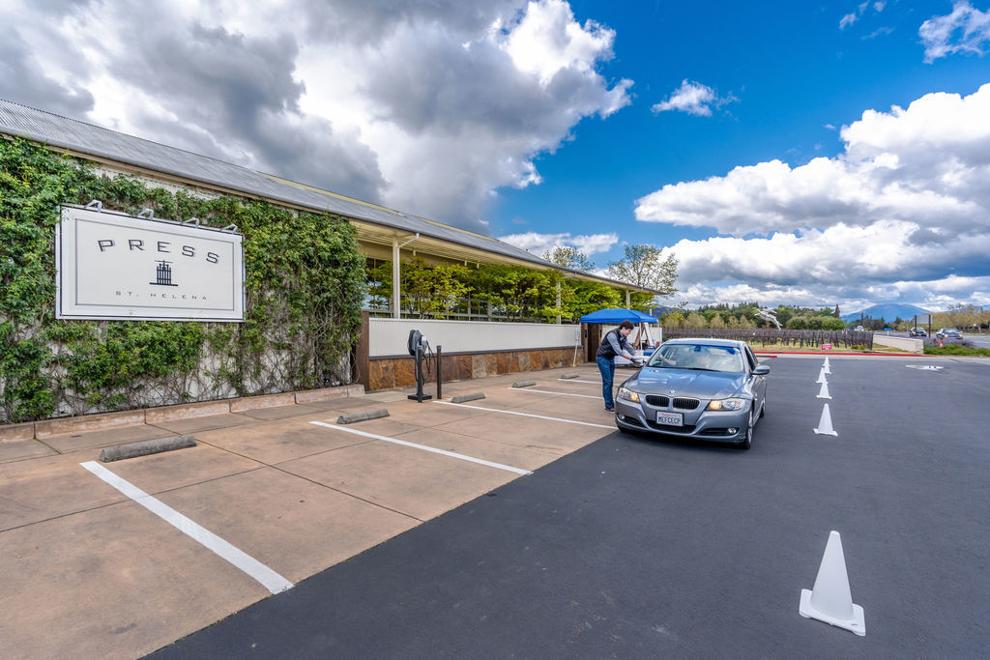 Tra Vigne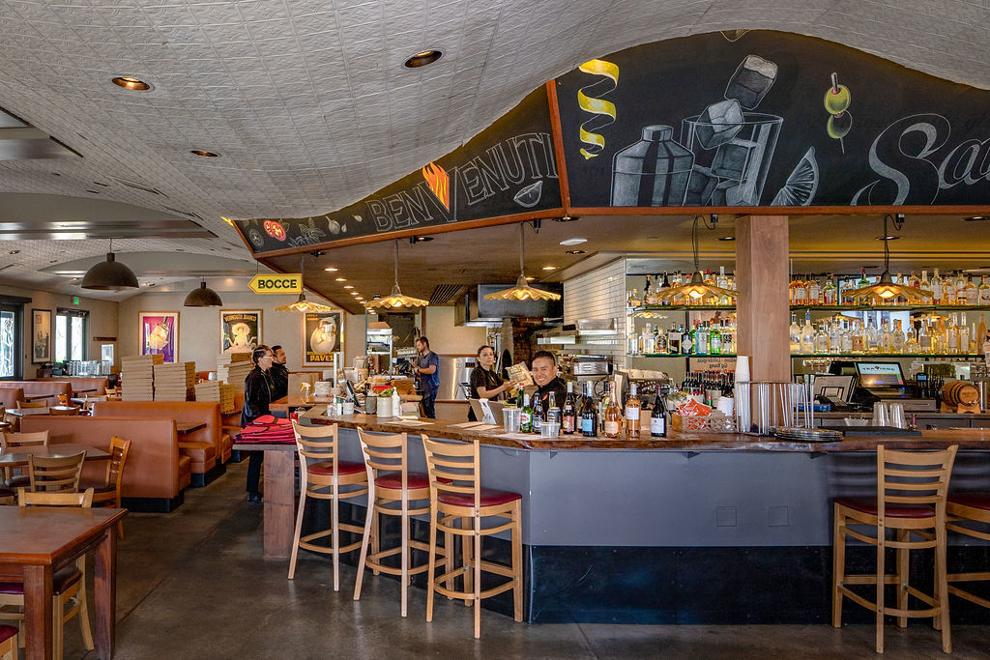 Napa Whole Foods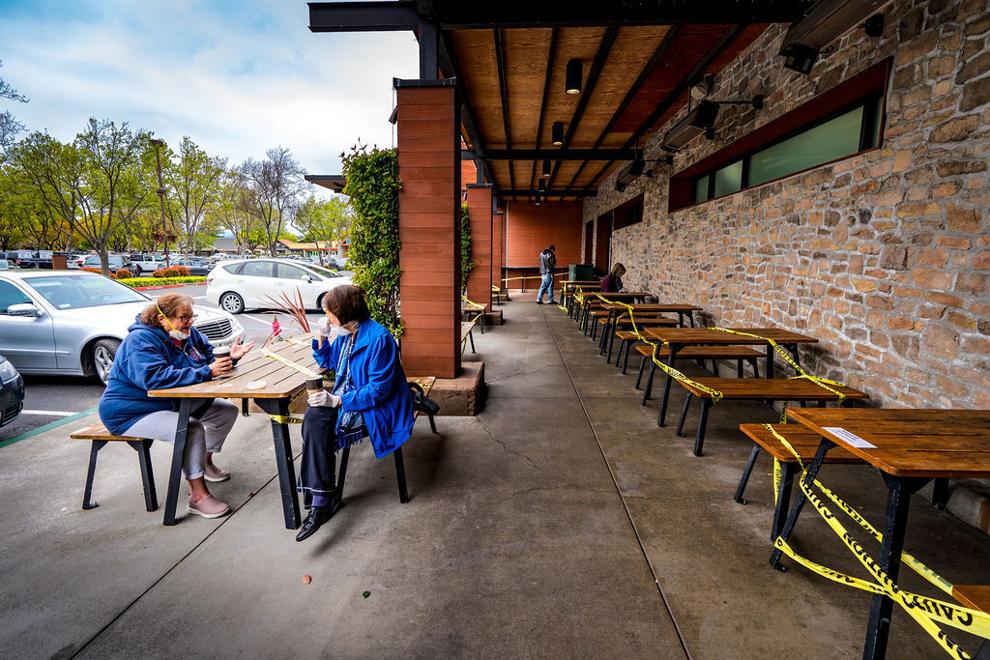 An empty street in Calistoga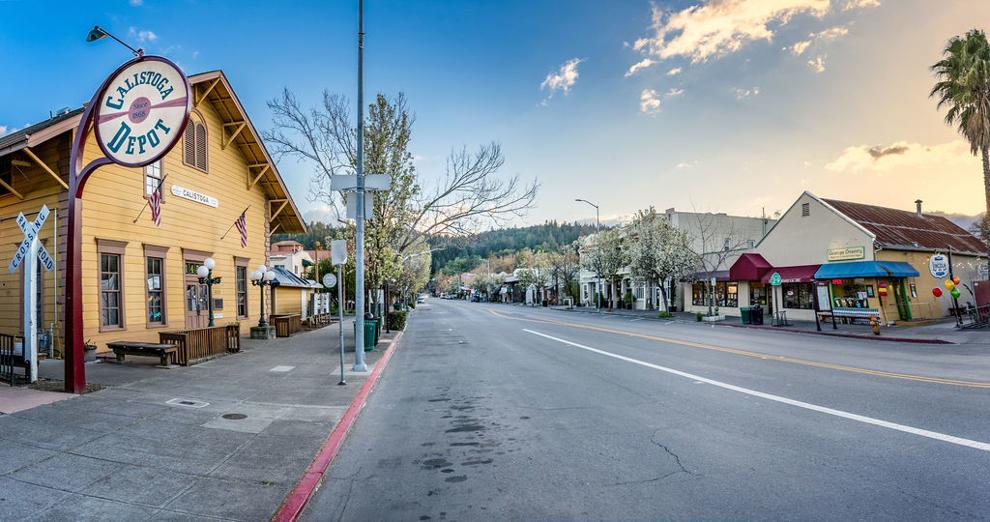 An empty Calistoga street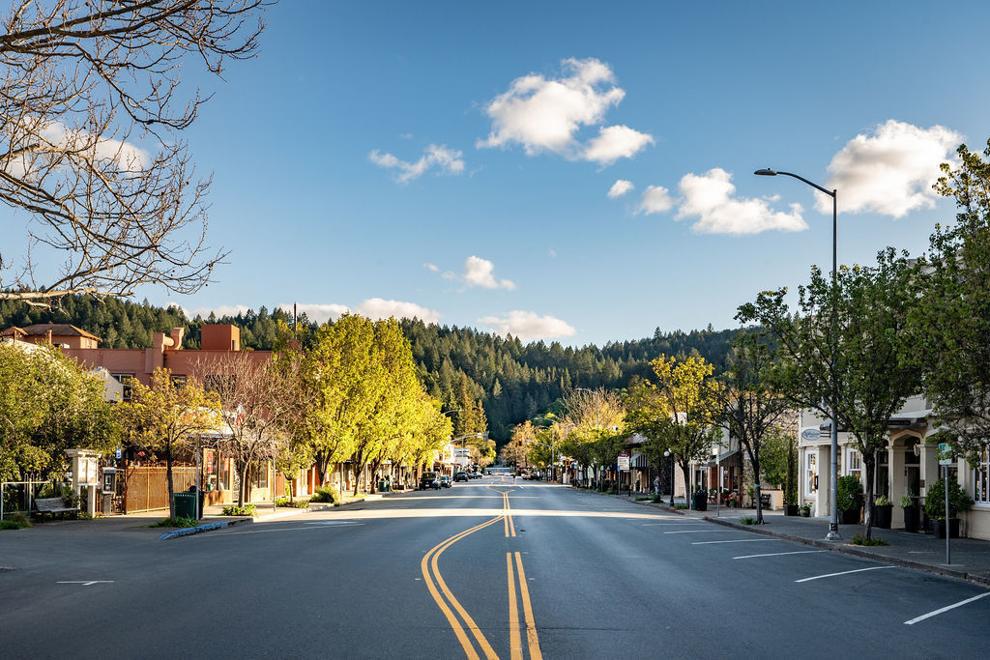 Ace Hardware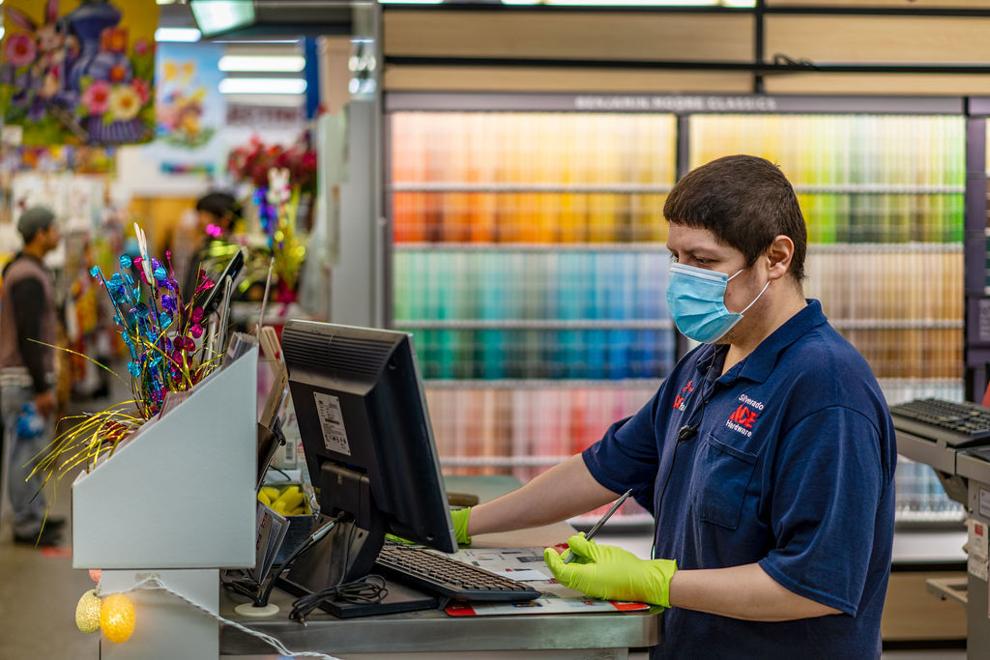 Ace Hardware in Calistoga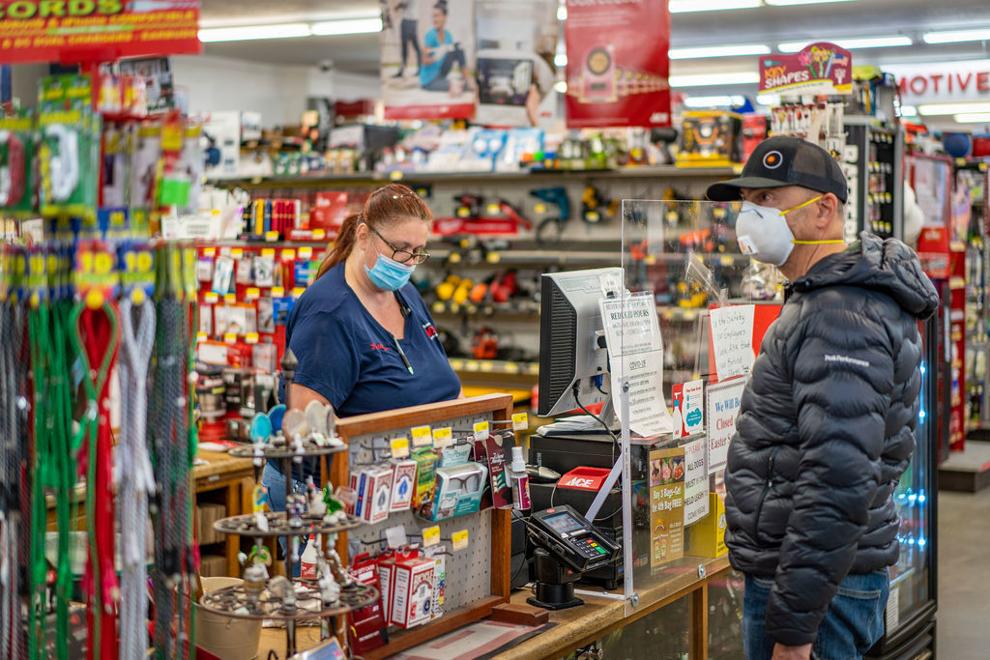 Calistoga CalMart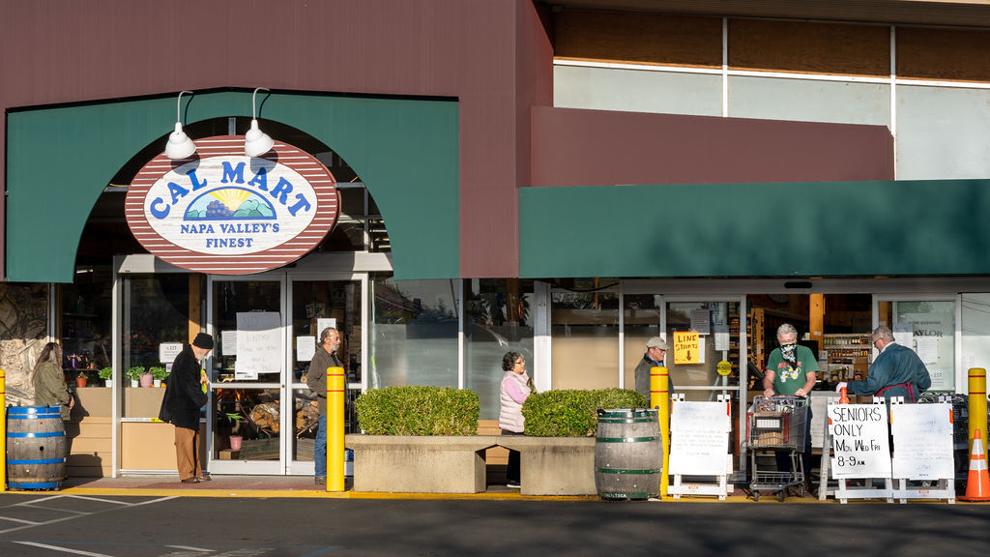 Calistoga Farmers Market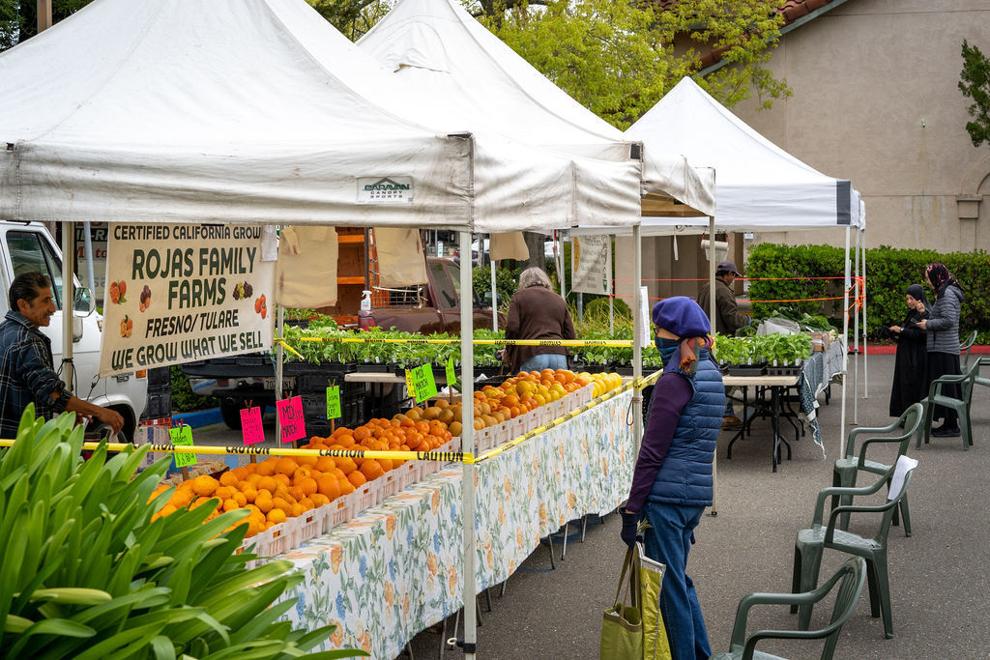 Calistoga Farmers Market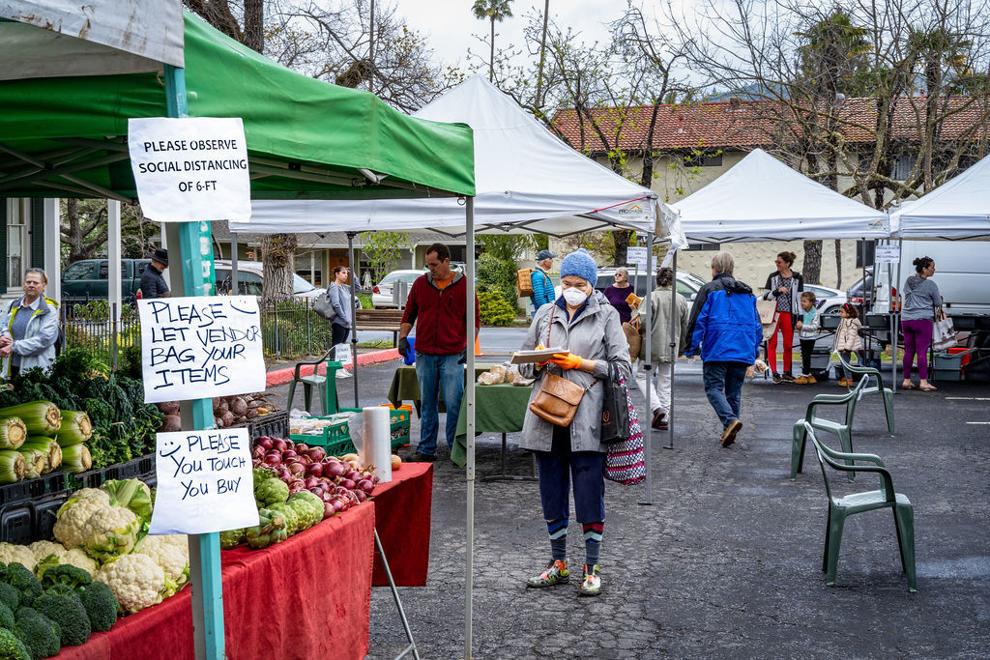 Calistoga Farmers Market
Calistoga Farmers Market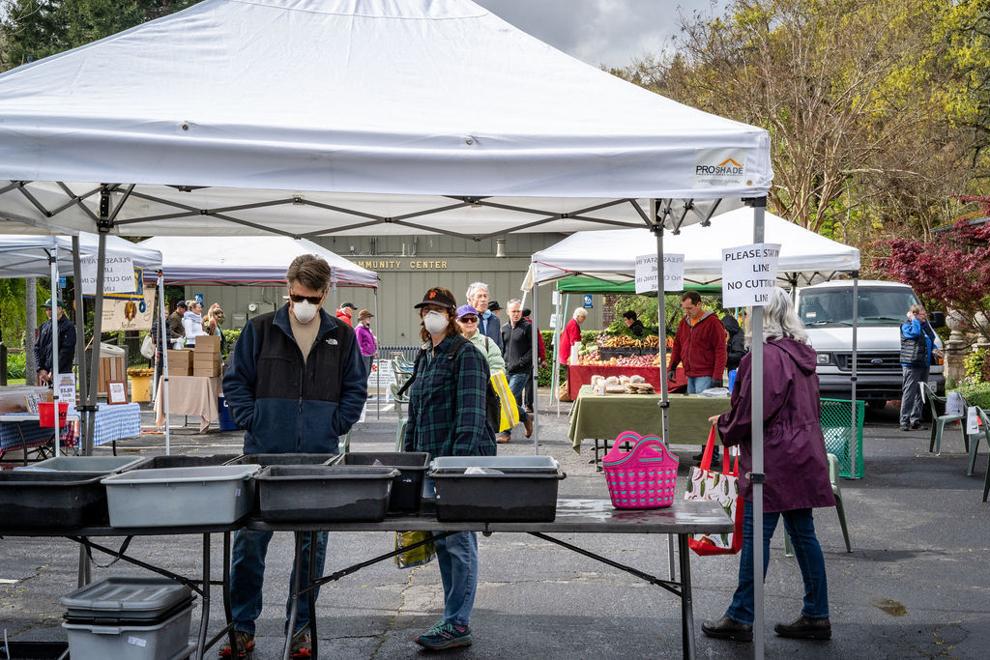 Calistoga Farmers Market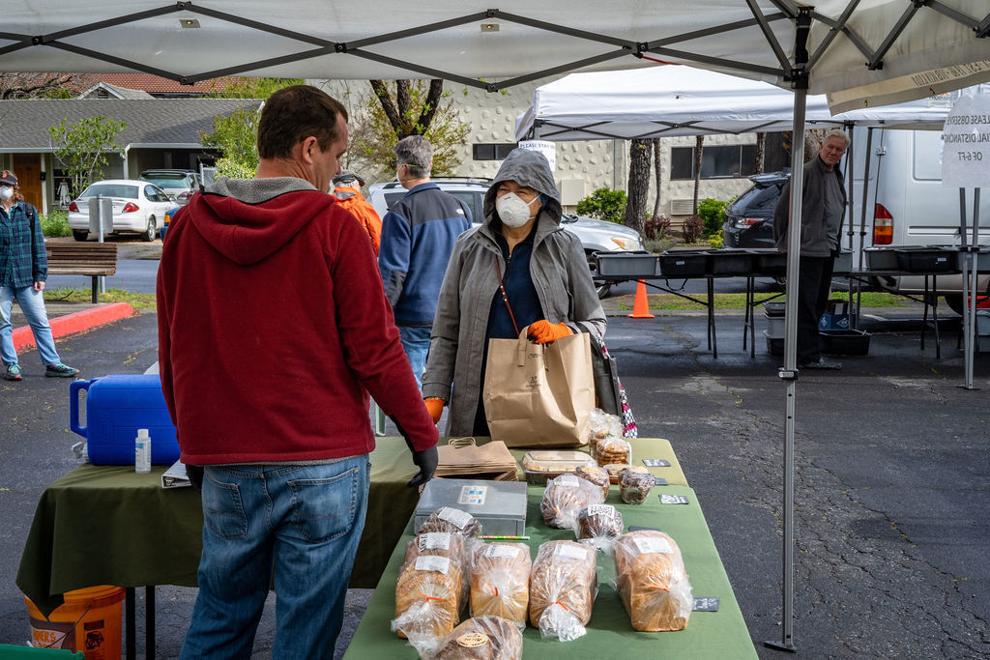 Calistoga Farmers Market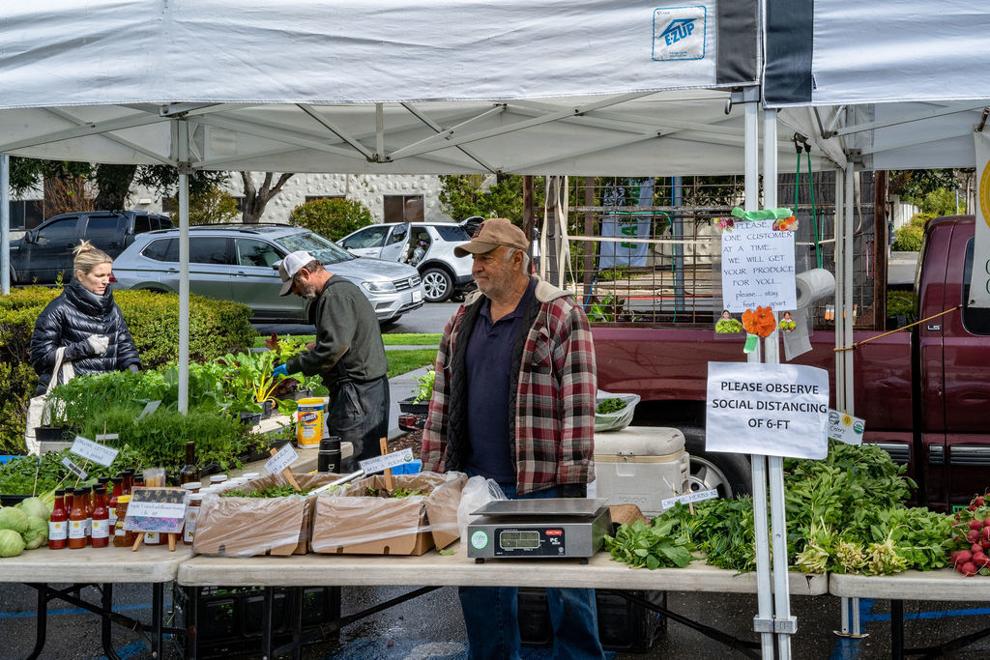 Calistoga Farmers Market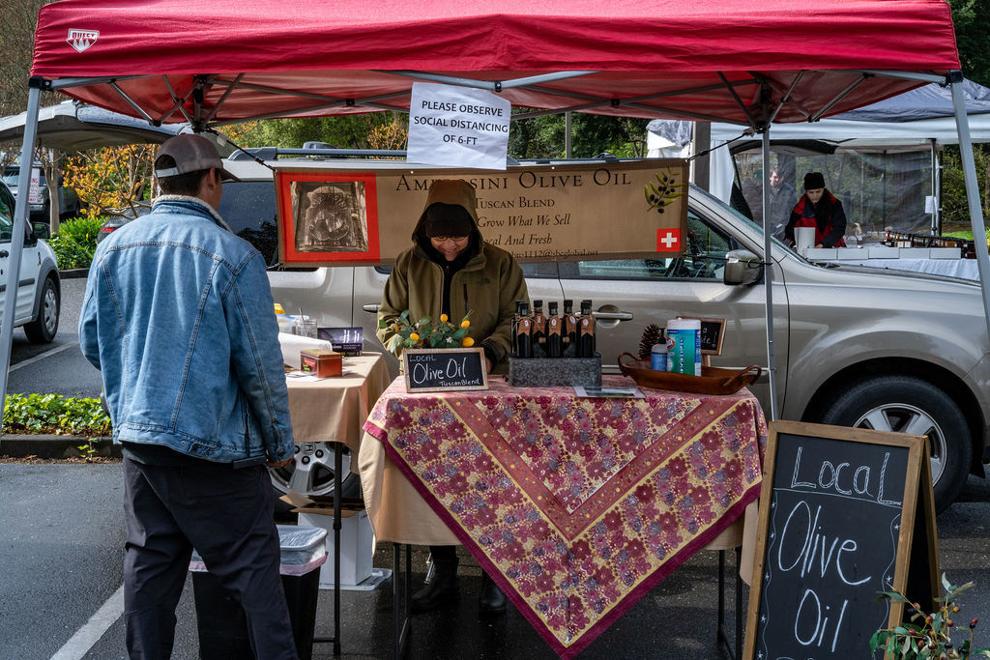 Calistoga Farmers' Market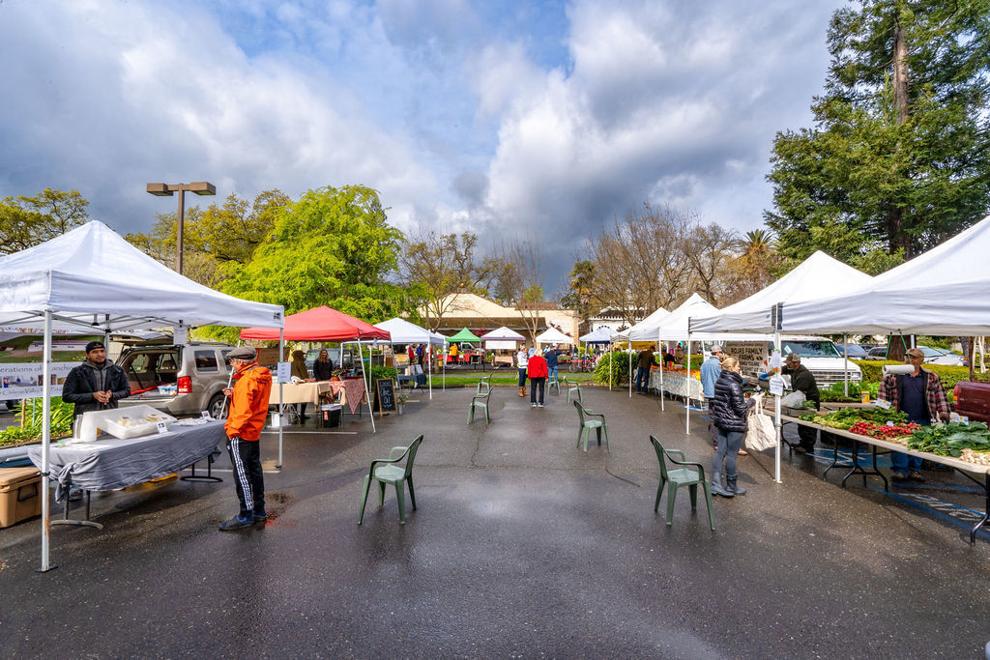 Easter Bunny tours Napa neighborhoods
Whole Foods line, April 11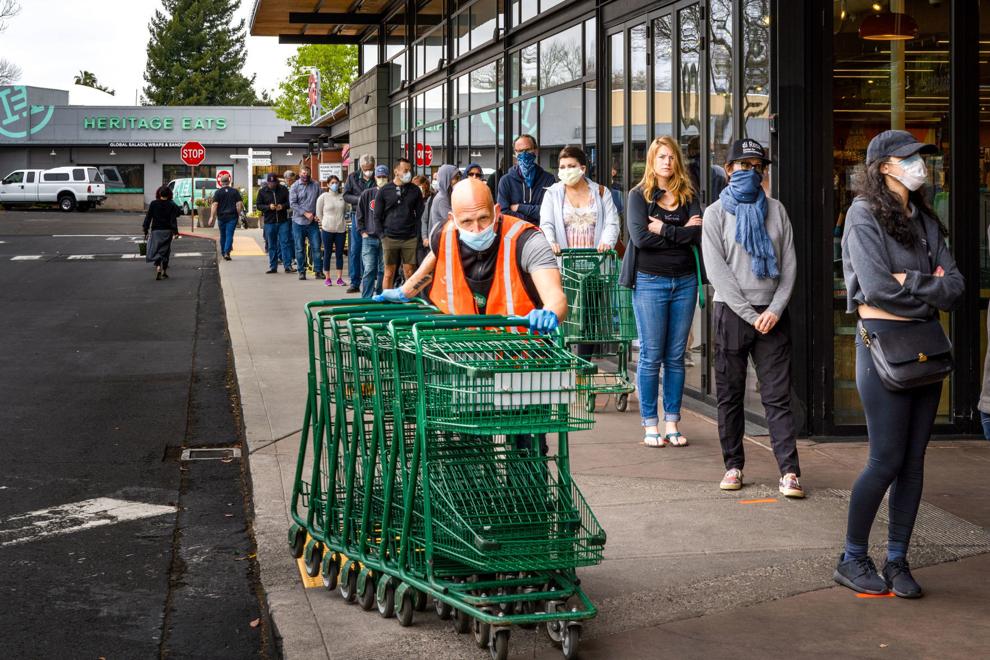 Grab-and-go school lunches in Napa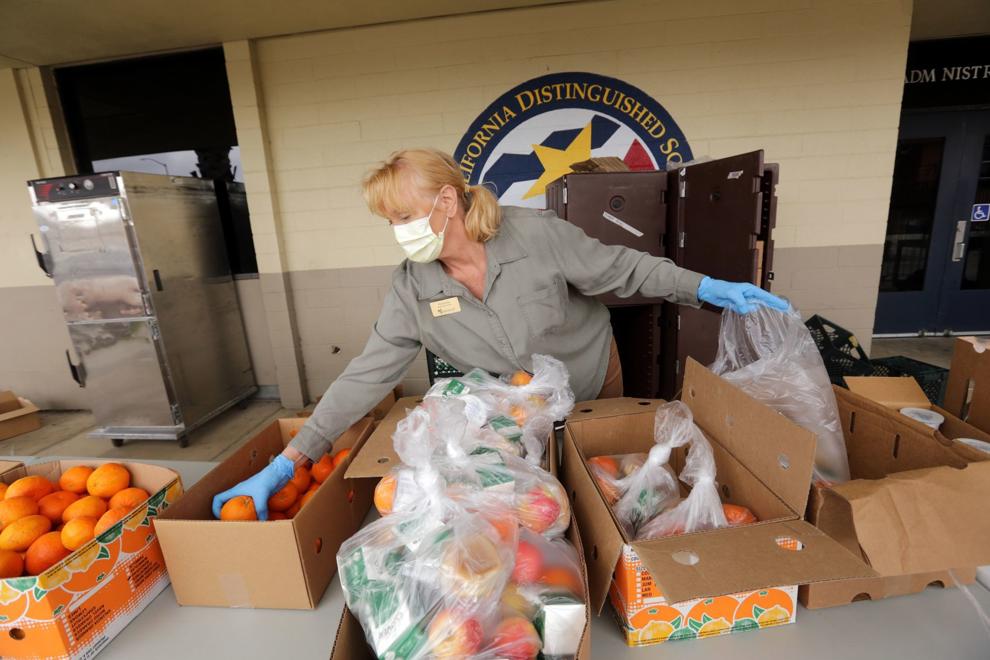 Grab-and-go school lunches in Napa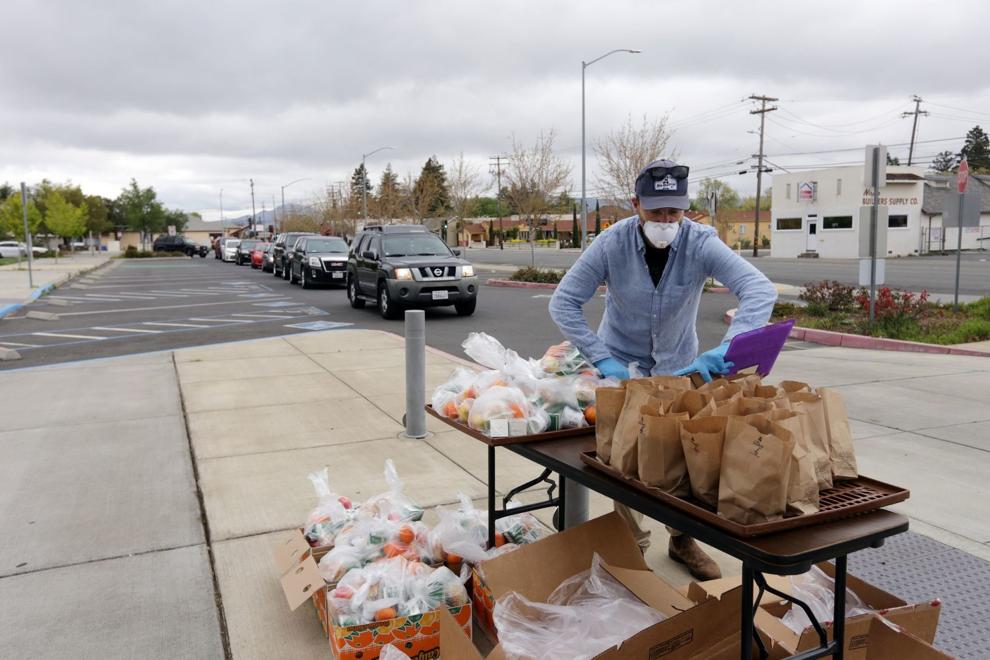 Grab-and-go school lunches in Napa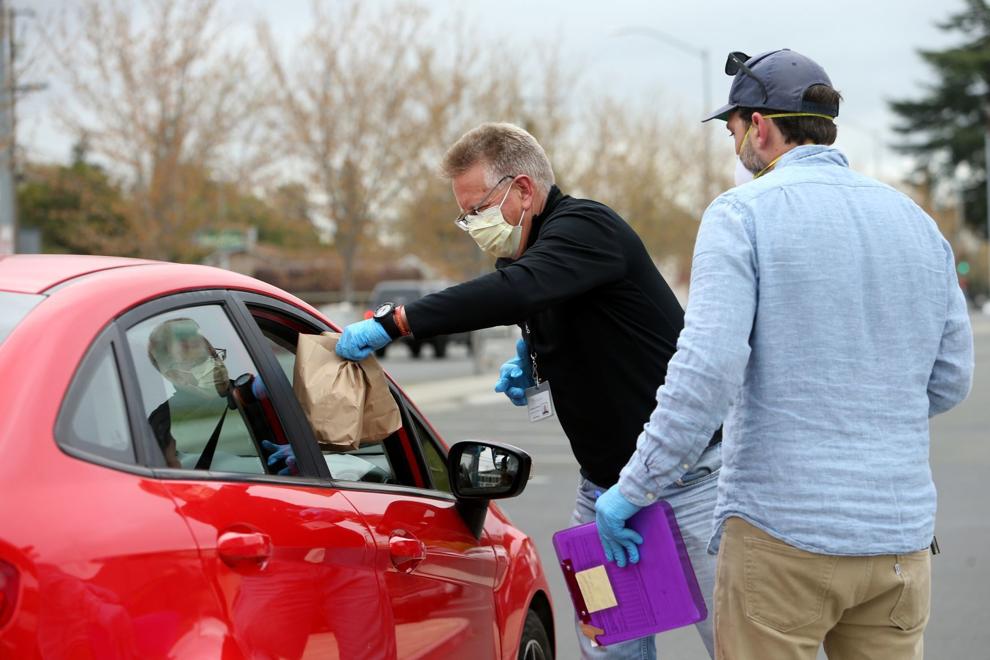 Grab-and-go school lunches in Napa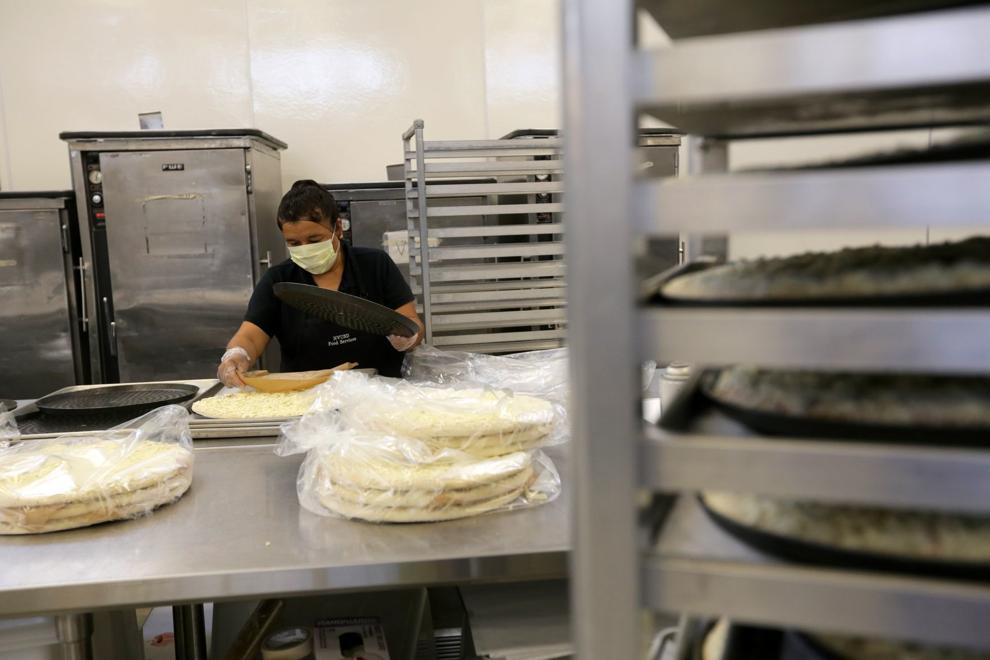 Grab-and-go school lunches in Napa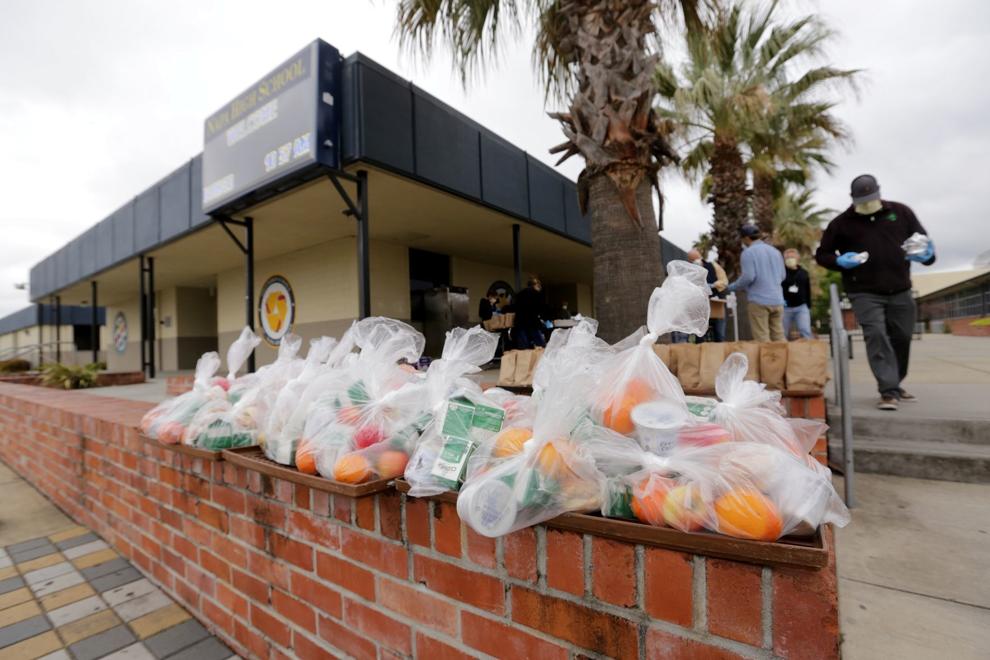 Sign of the times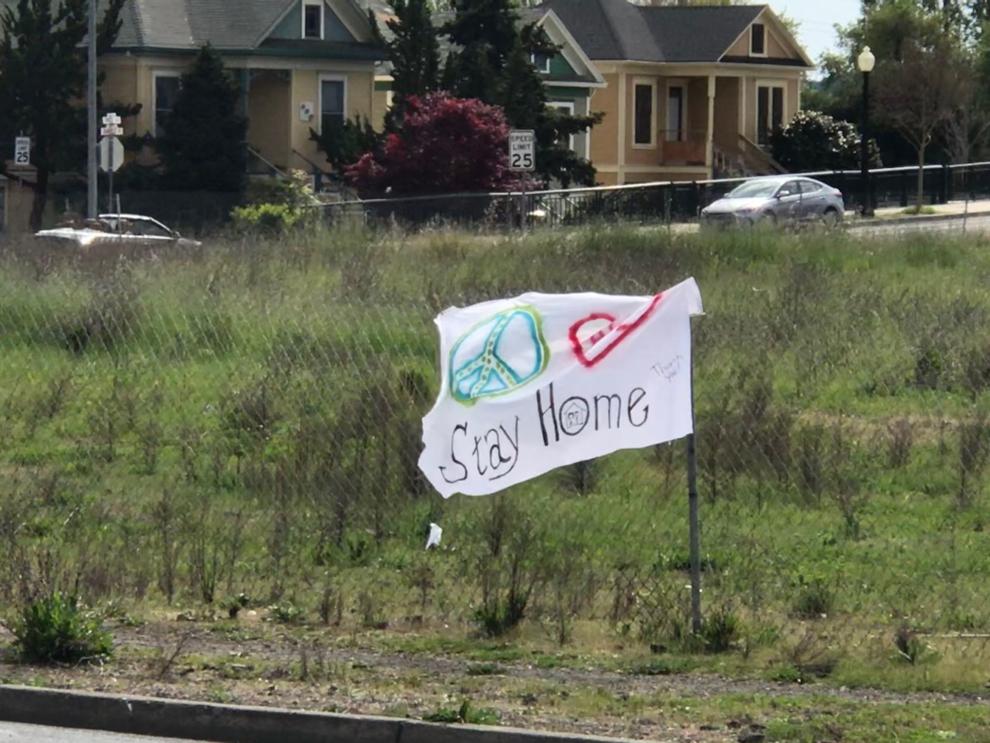 Sign of the times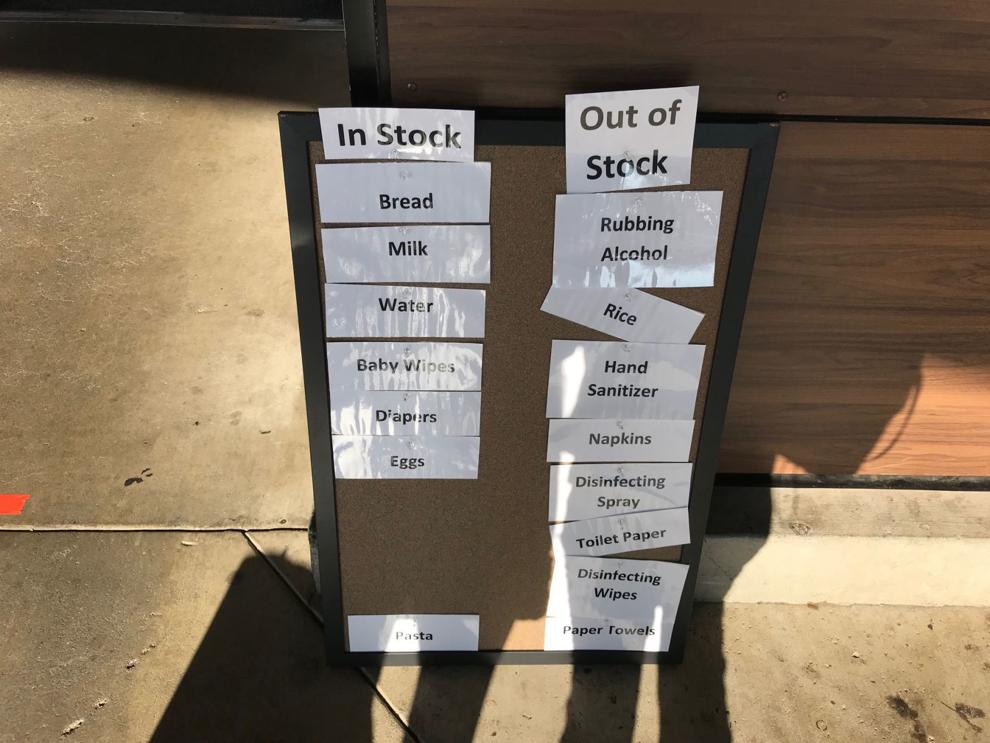 Napa's drive up clinic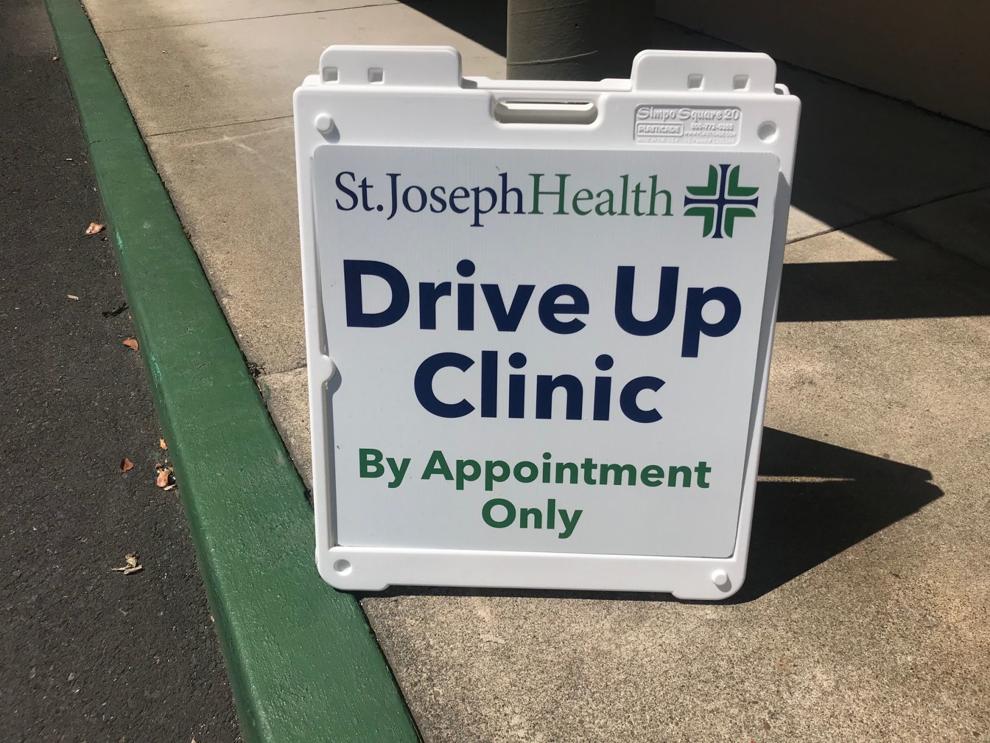 Taking a sample
Nicole Landis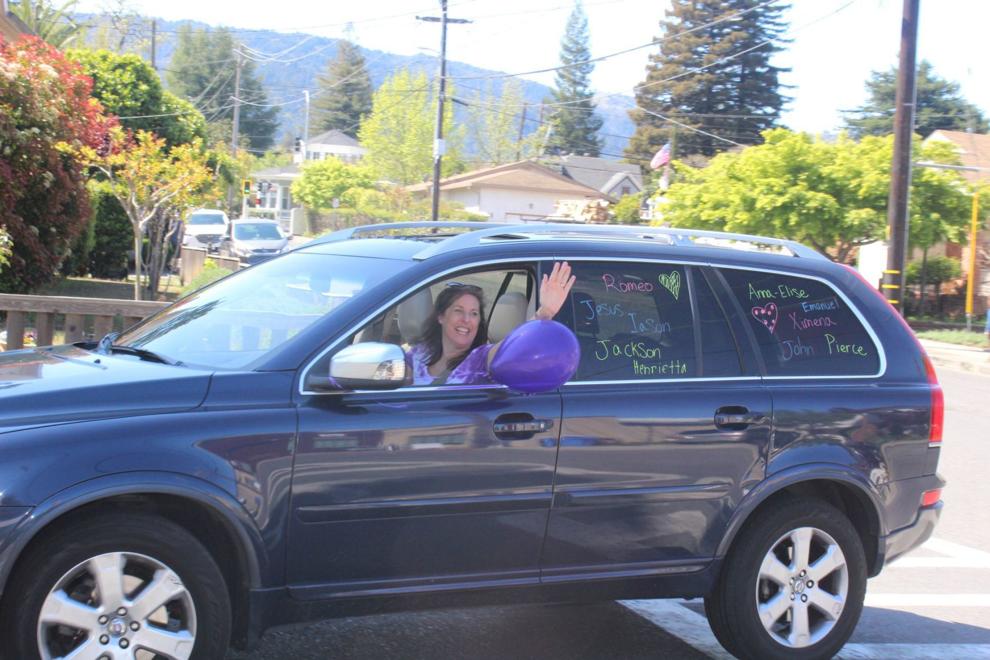 Napa Premium Outlets during the coronavirus epidemic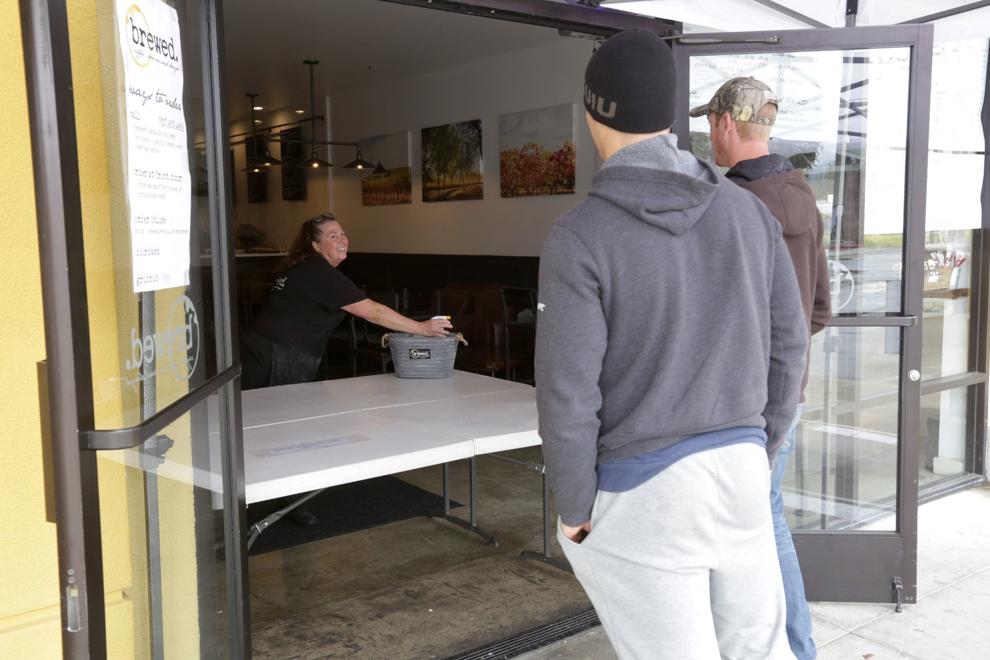 Making face shields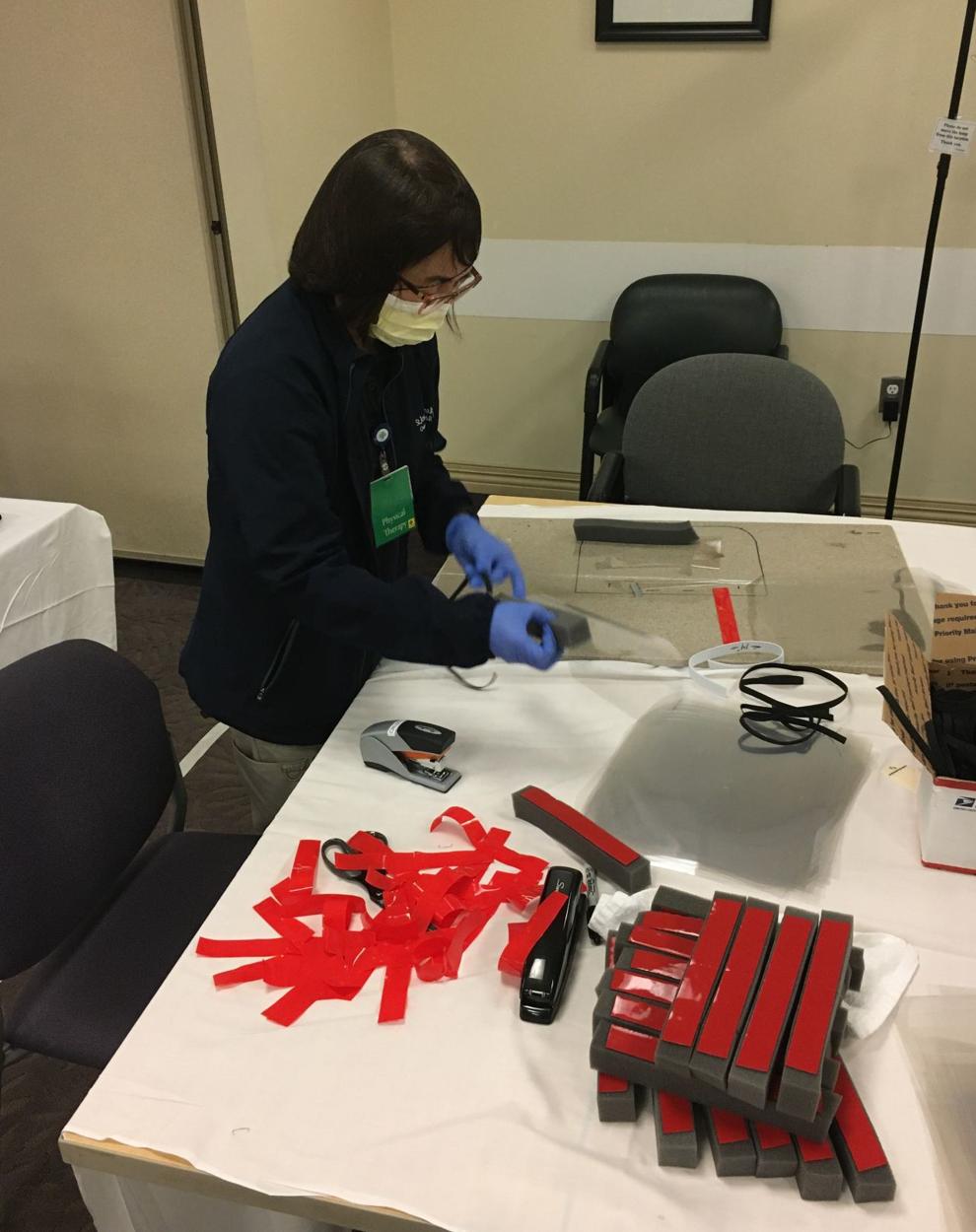 Face shields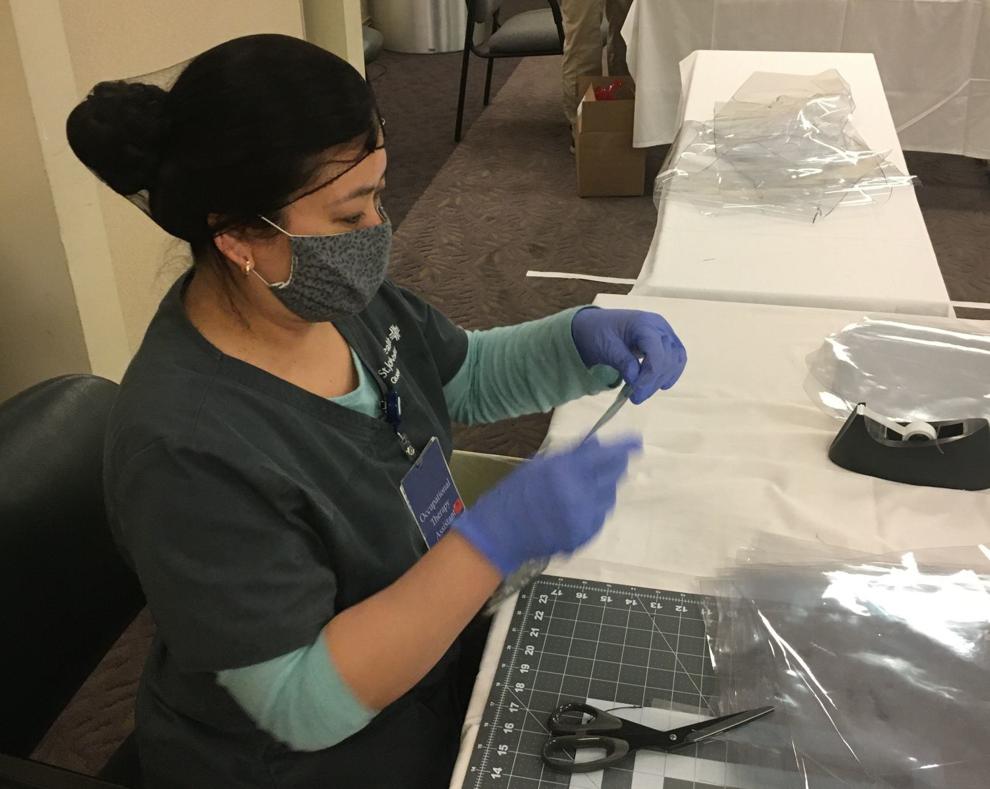 Free Meal Friday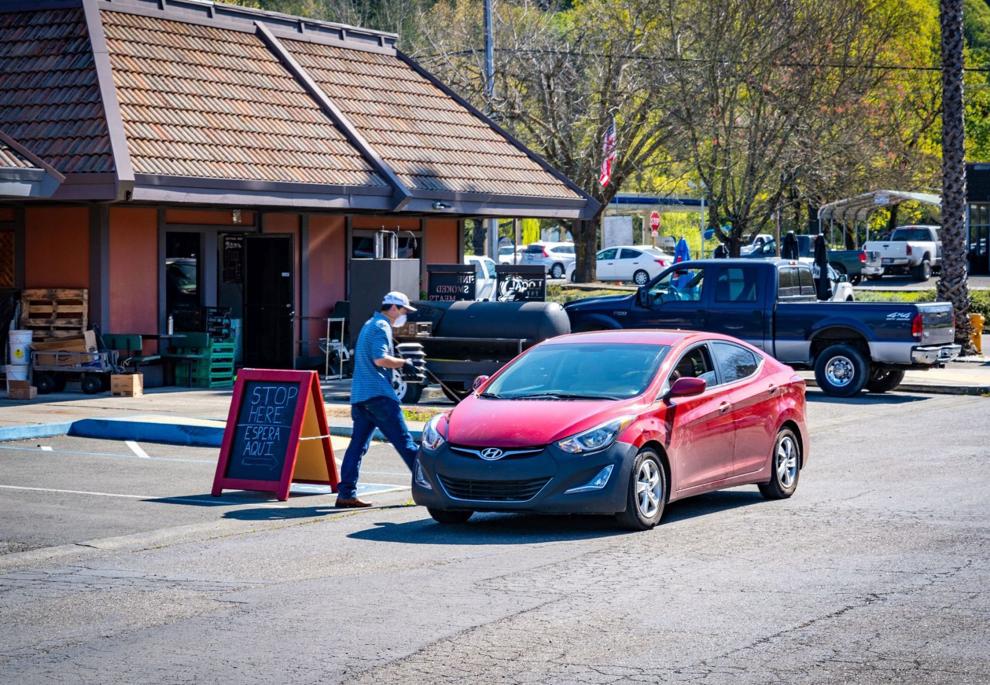 Free Meal Friday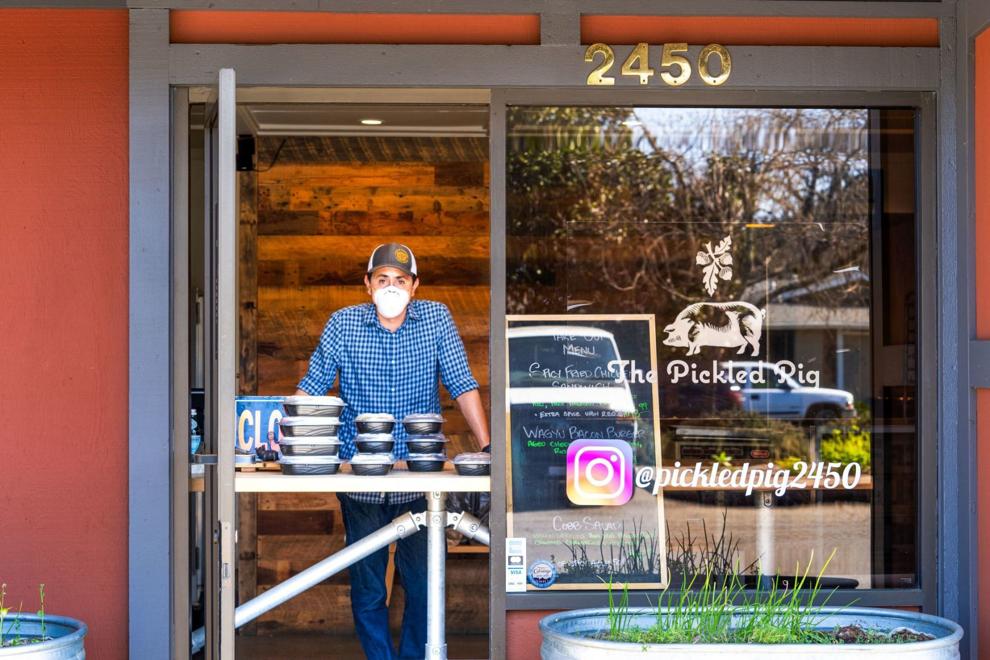 Social distancing signs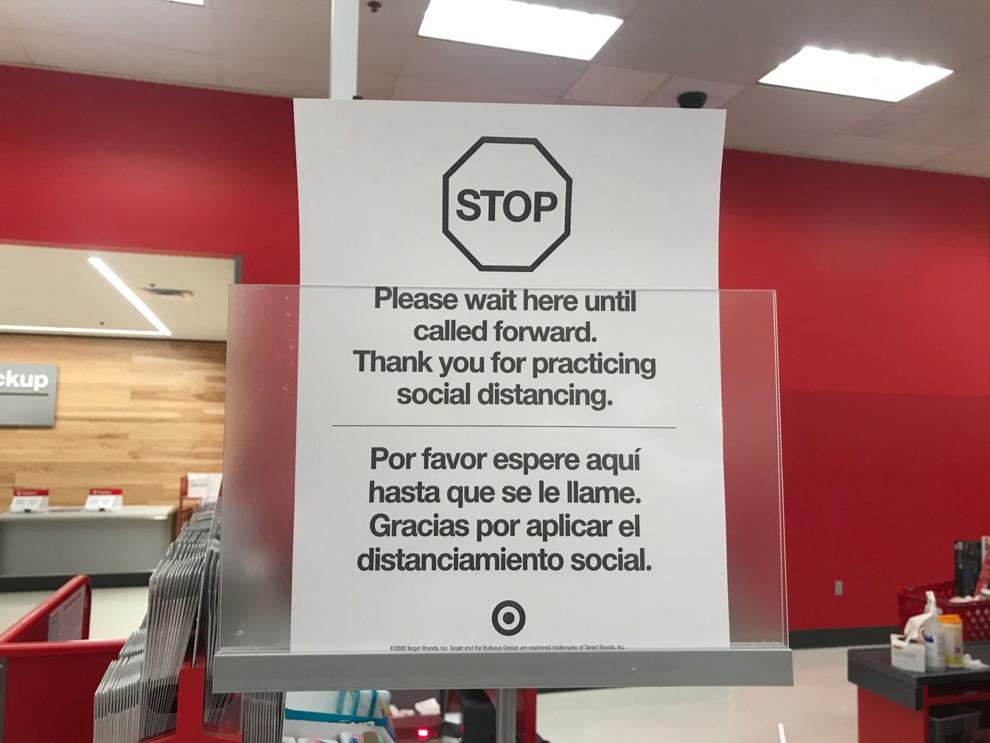 Social distancing signs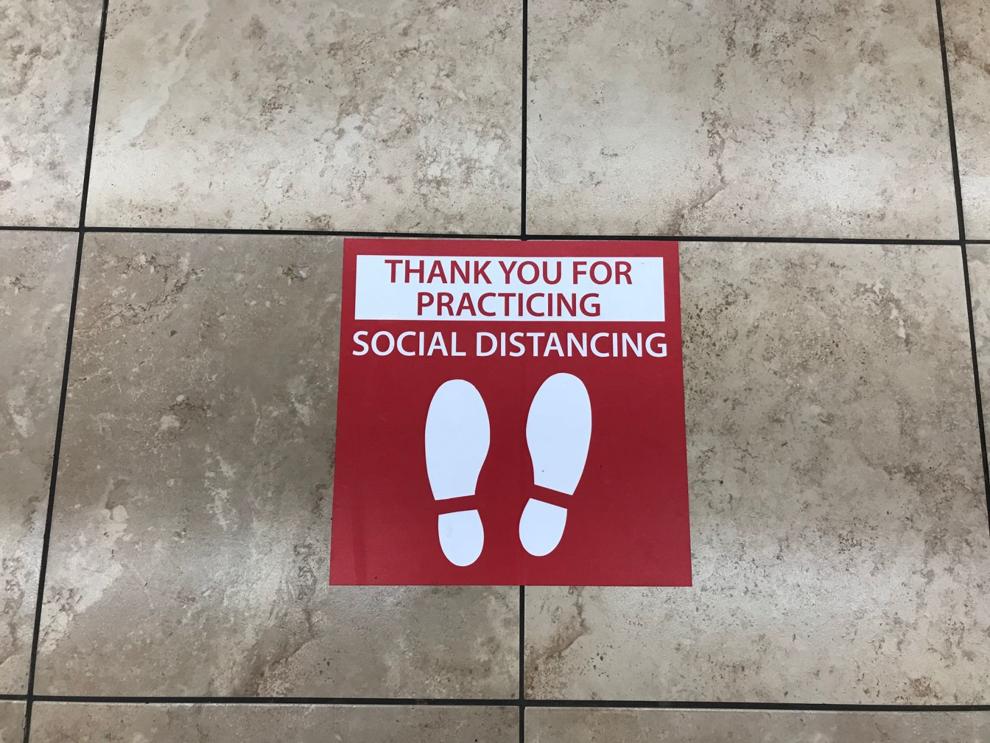 Bread delivery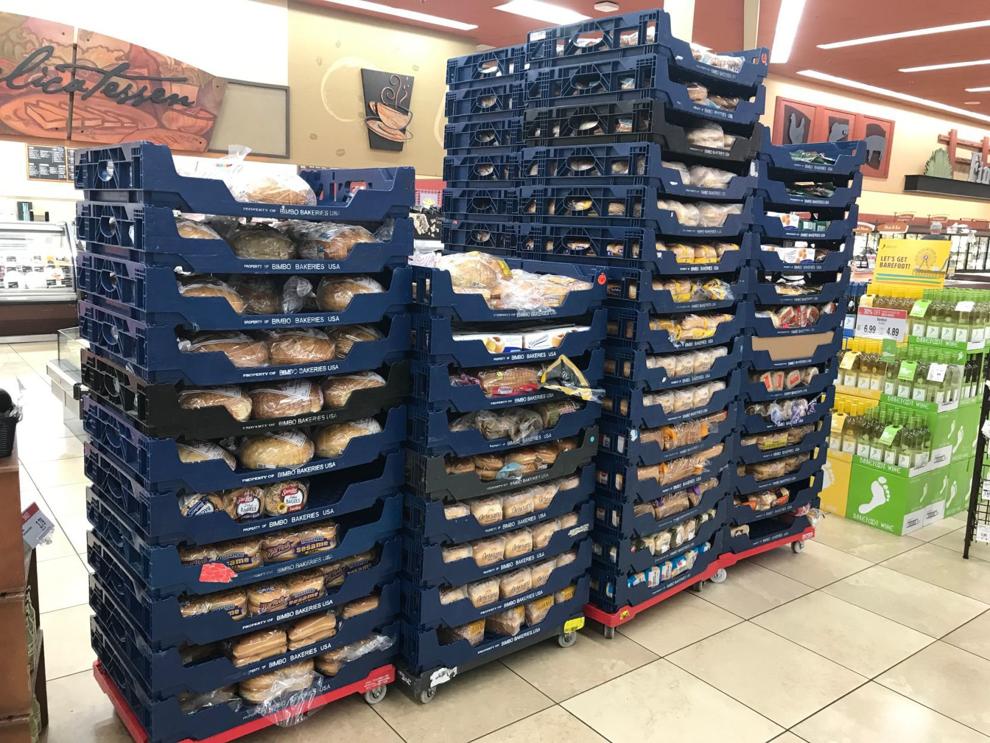 Dr. Manjappa at Queen of the Valley Medical Center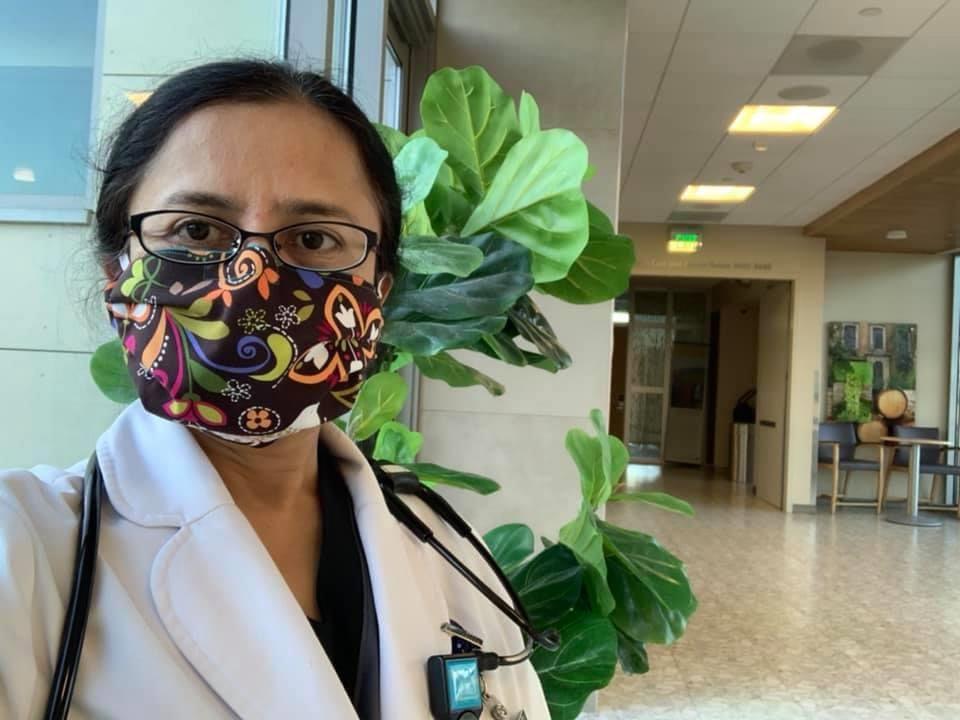 Bear on fence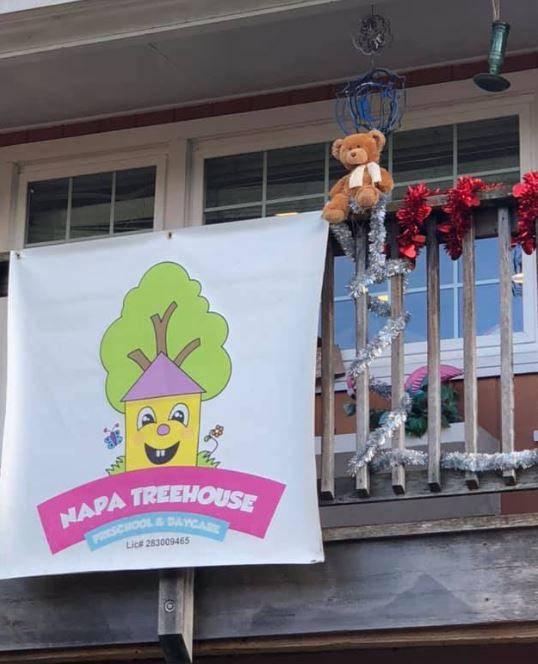 Bear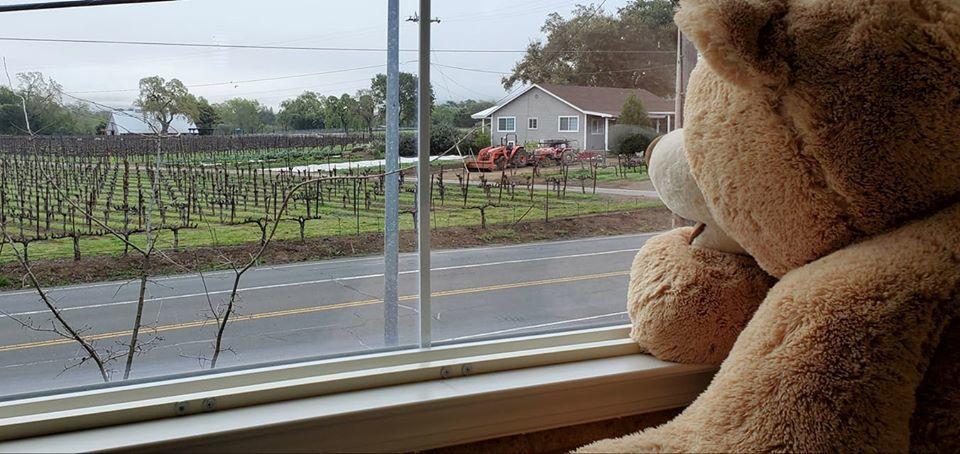 Dr. Adhye and Janice Peters RN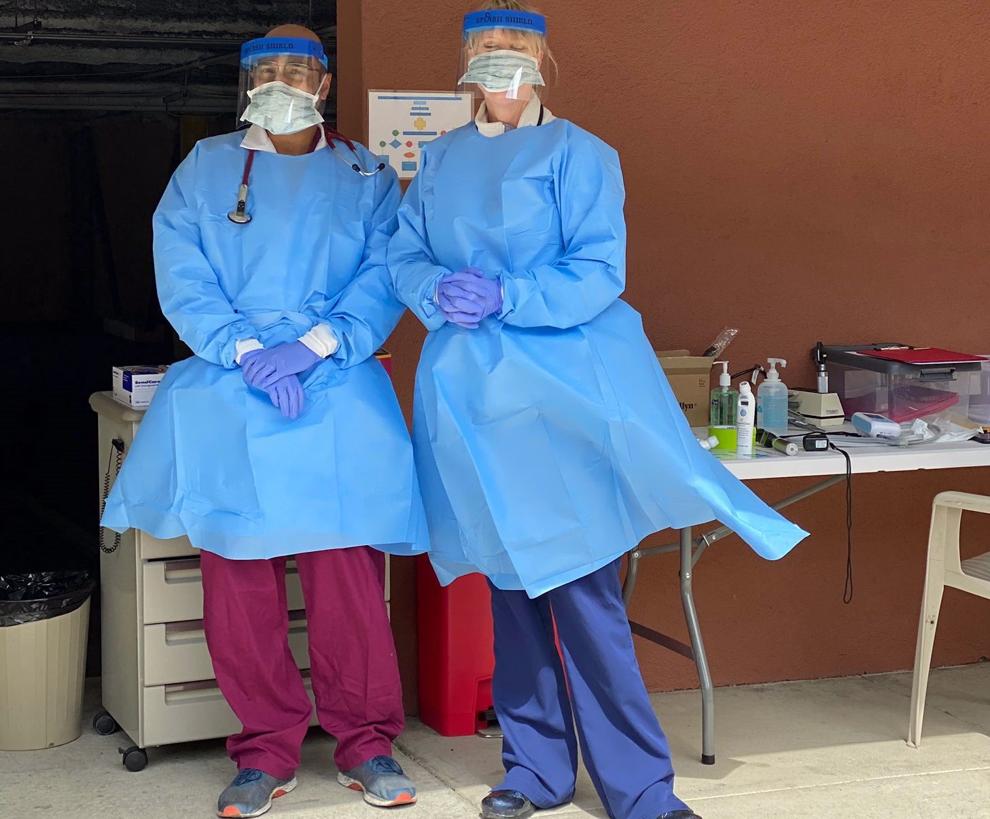 Napa police department employees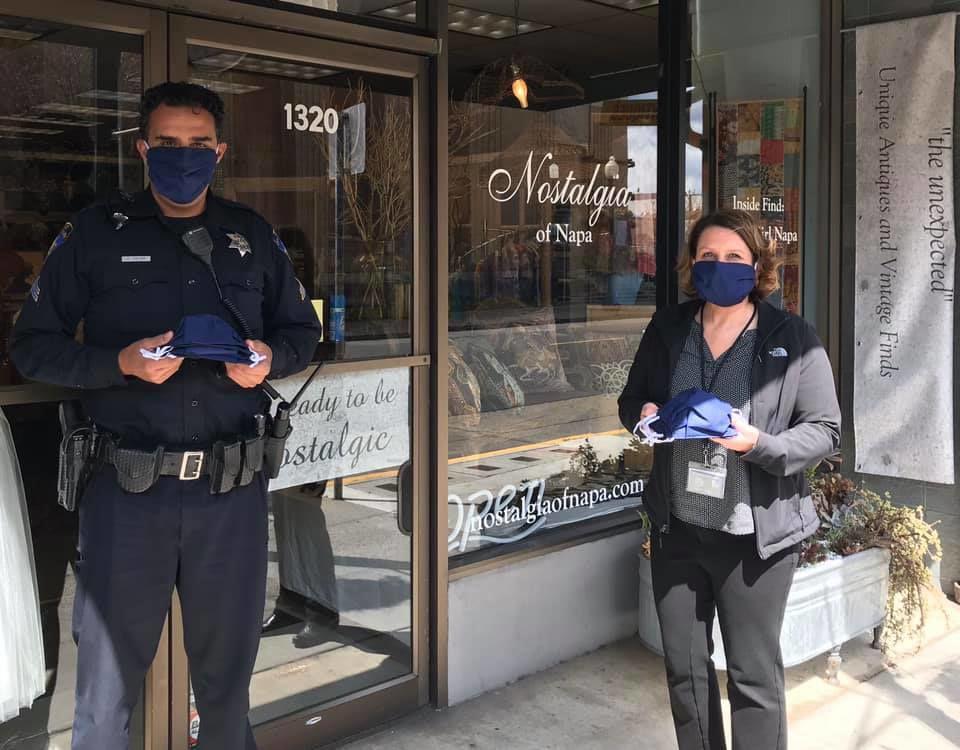 Andrea D. Hoogendoorn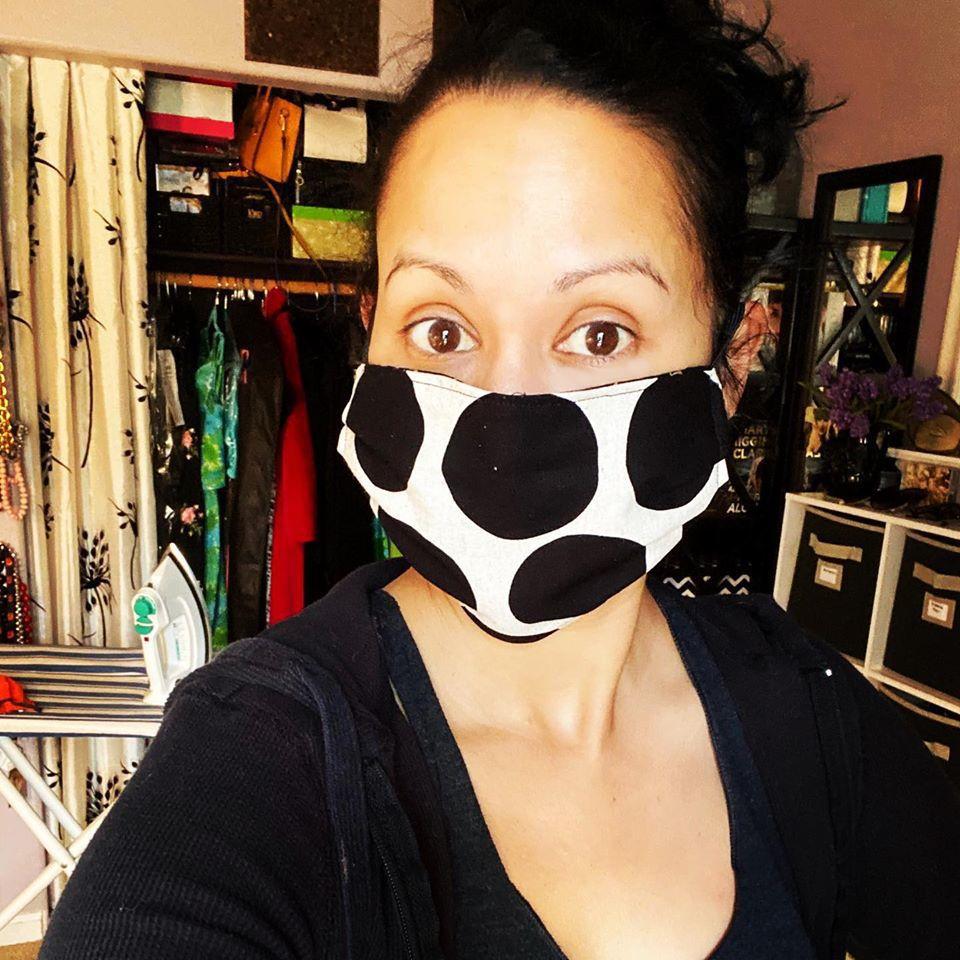 Hanh Ho Egan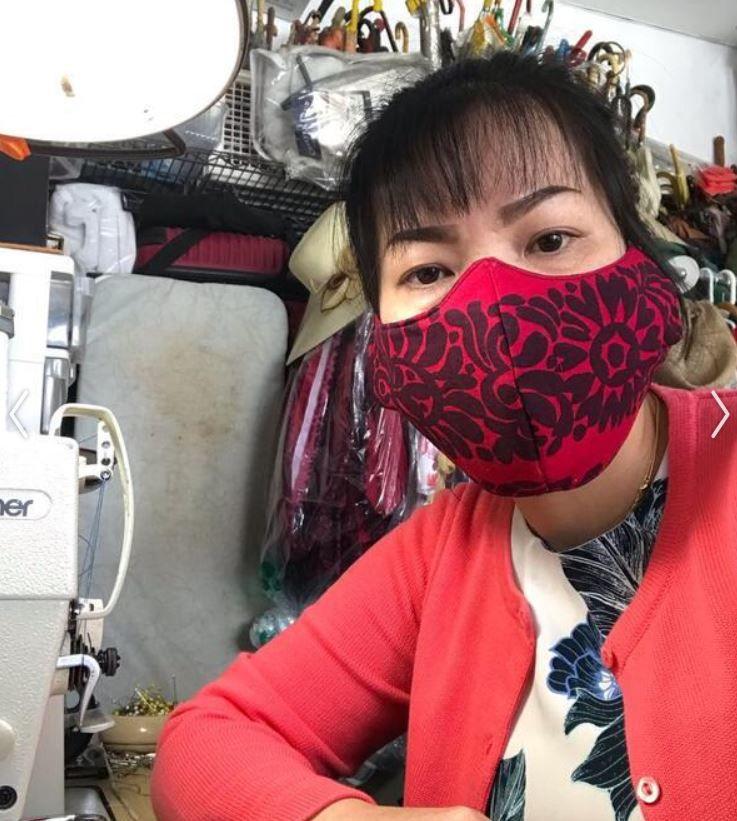 Matthew Blach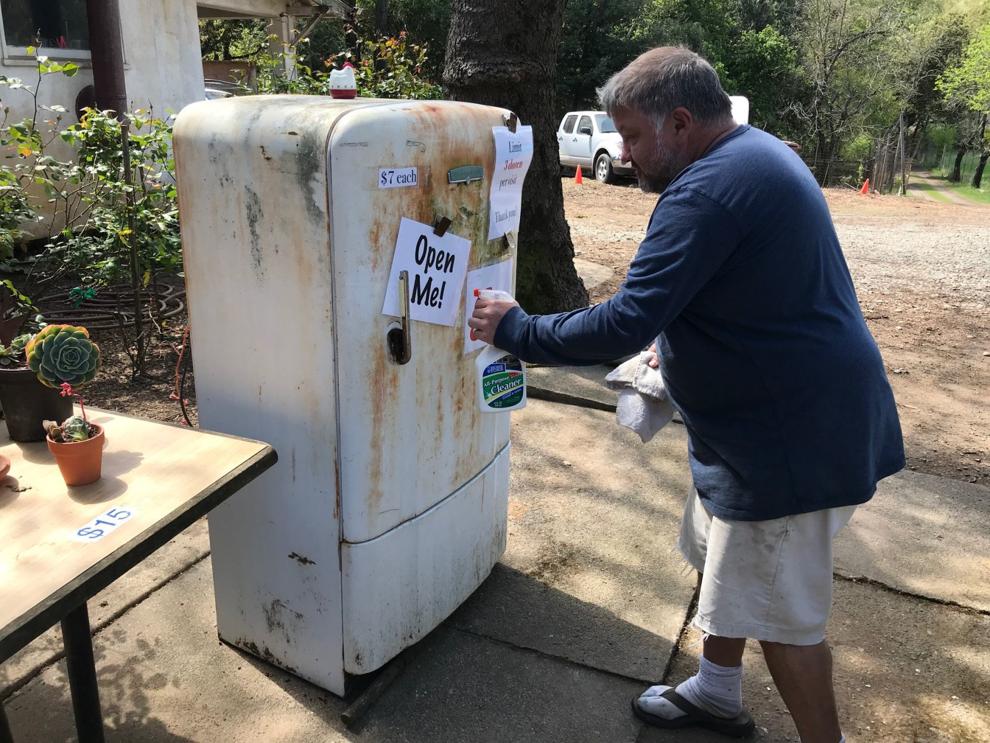 American Canyon park sign, social distancing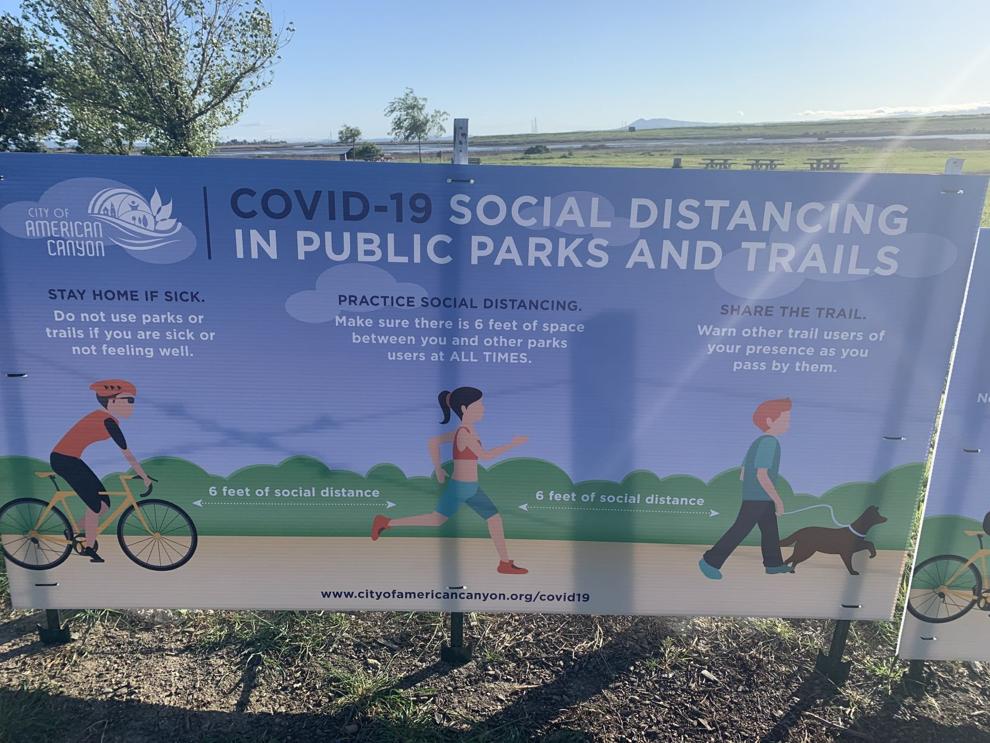 Cal Mart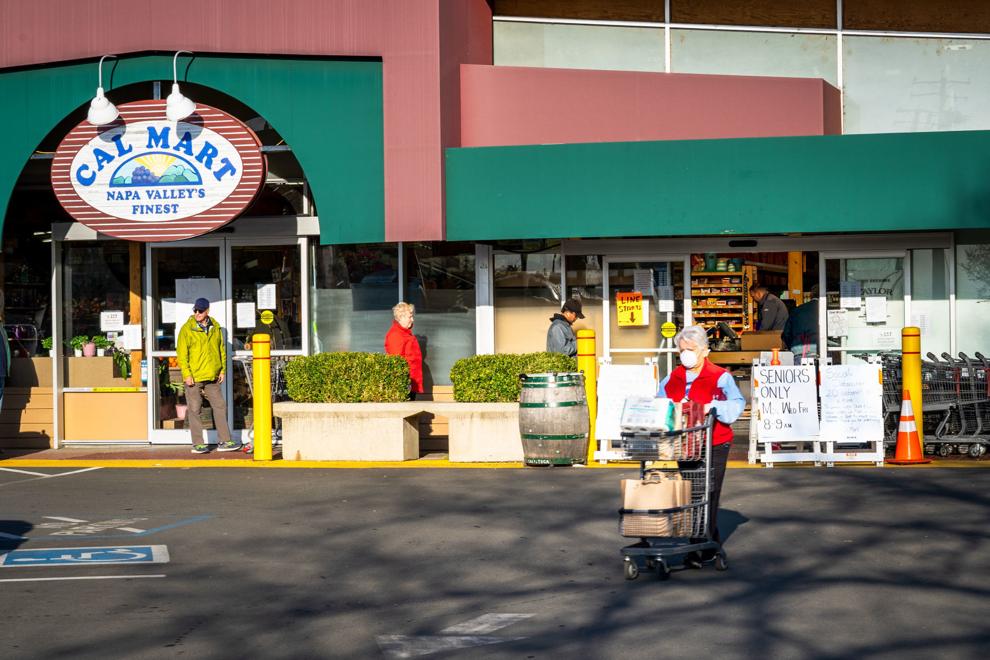 Calistoga take-out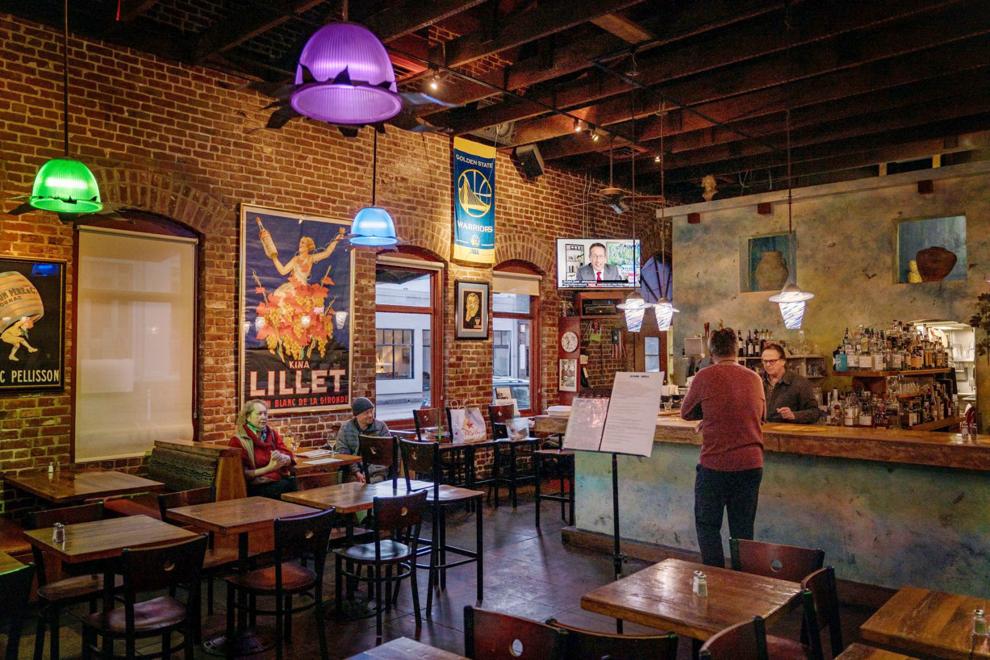 Calistoga take-out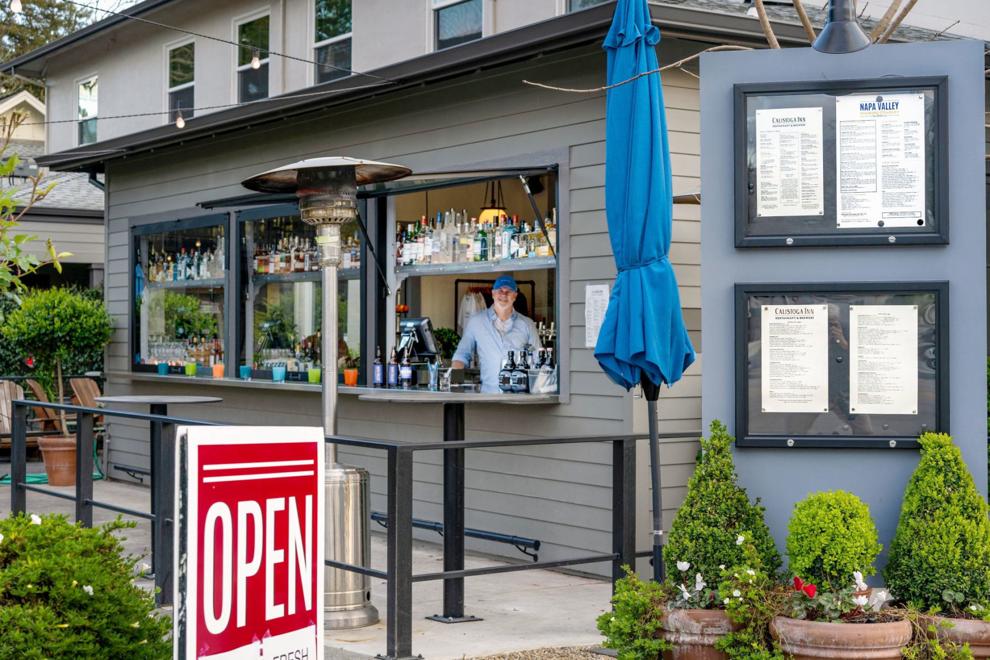 Calistoga take-out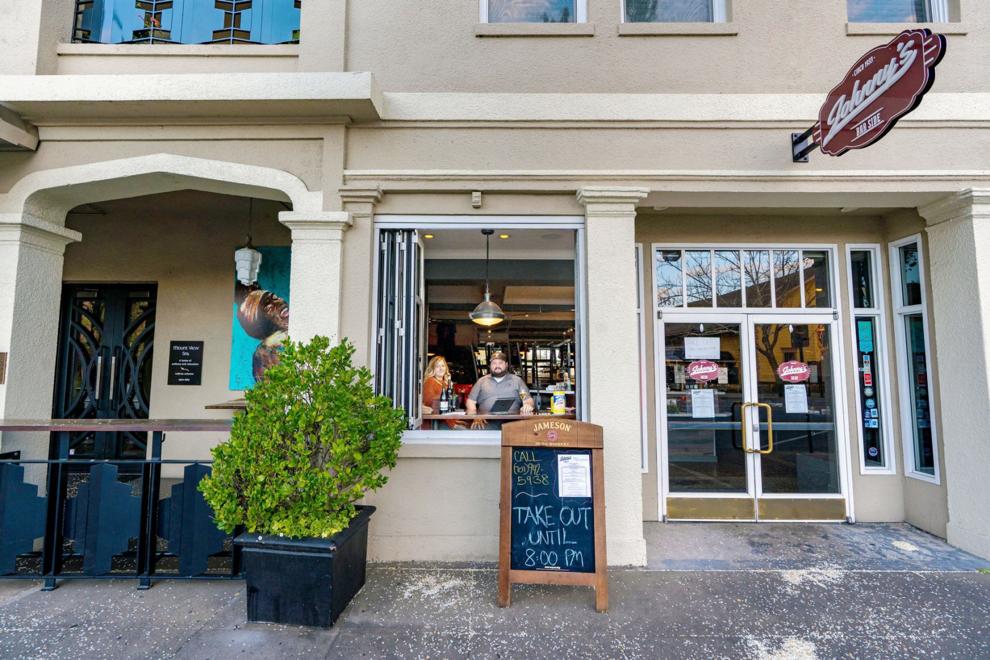 Calistoga take-out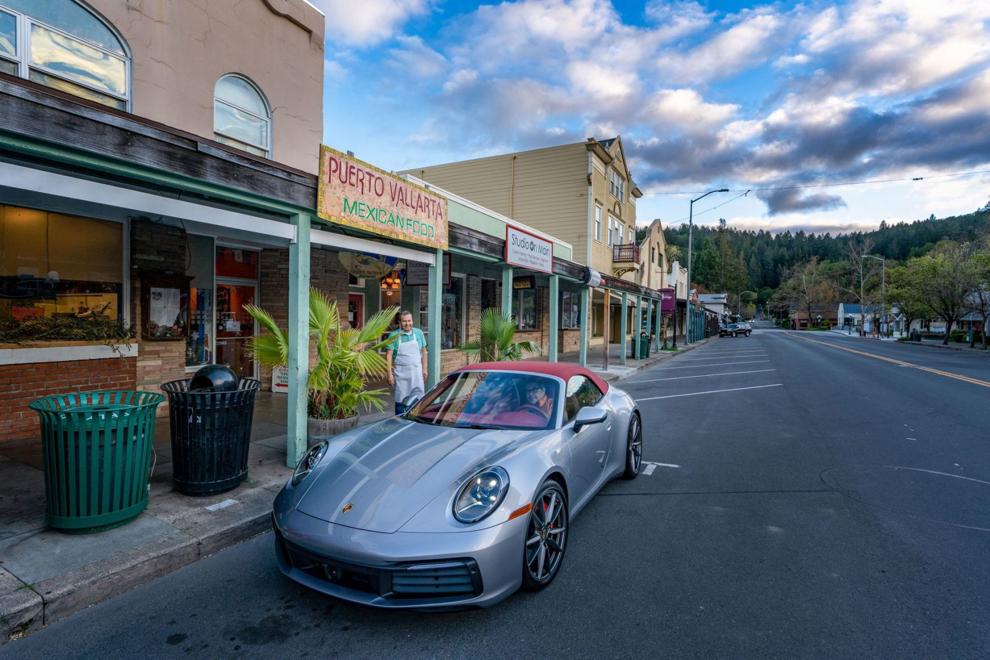 Calistoga take-out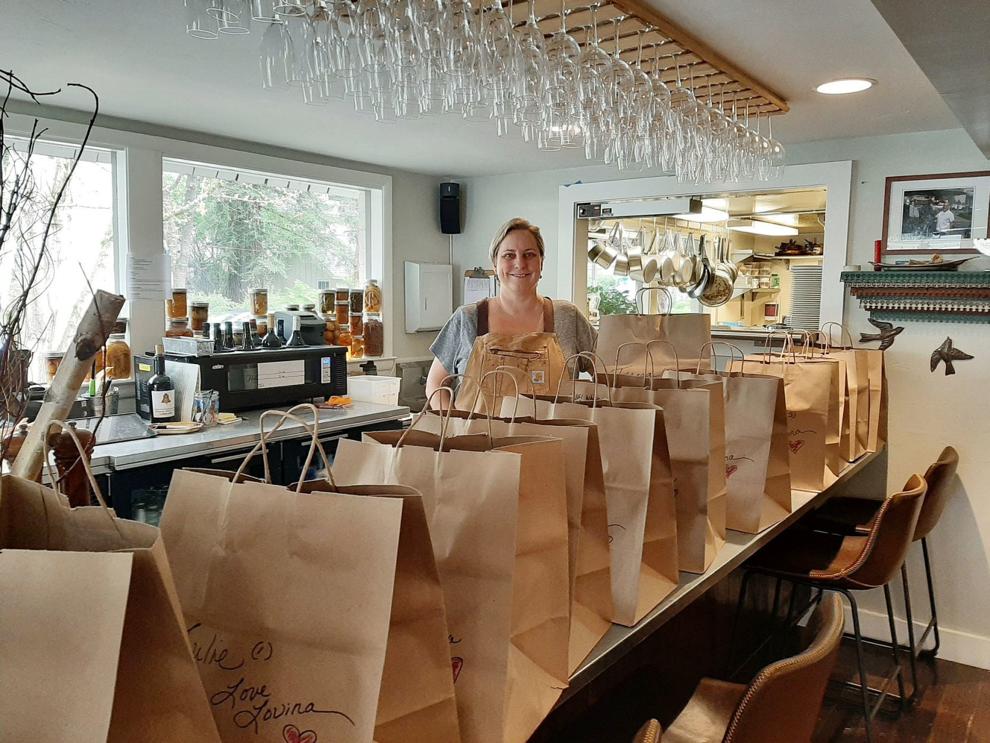 Food pick up signs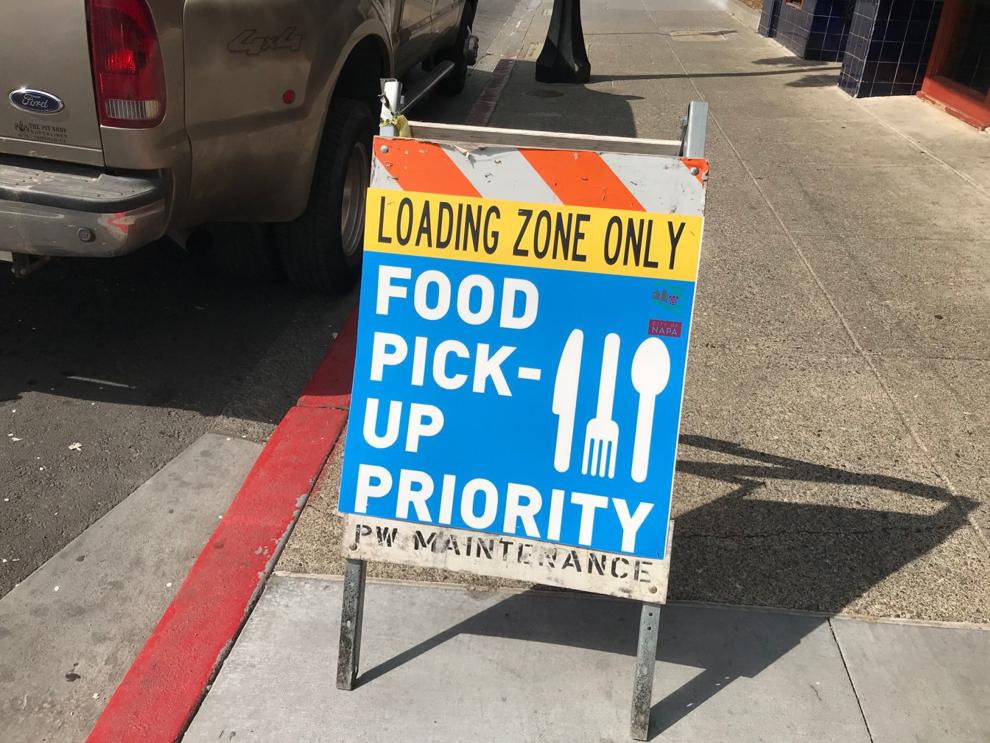 VNV welcome center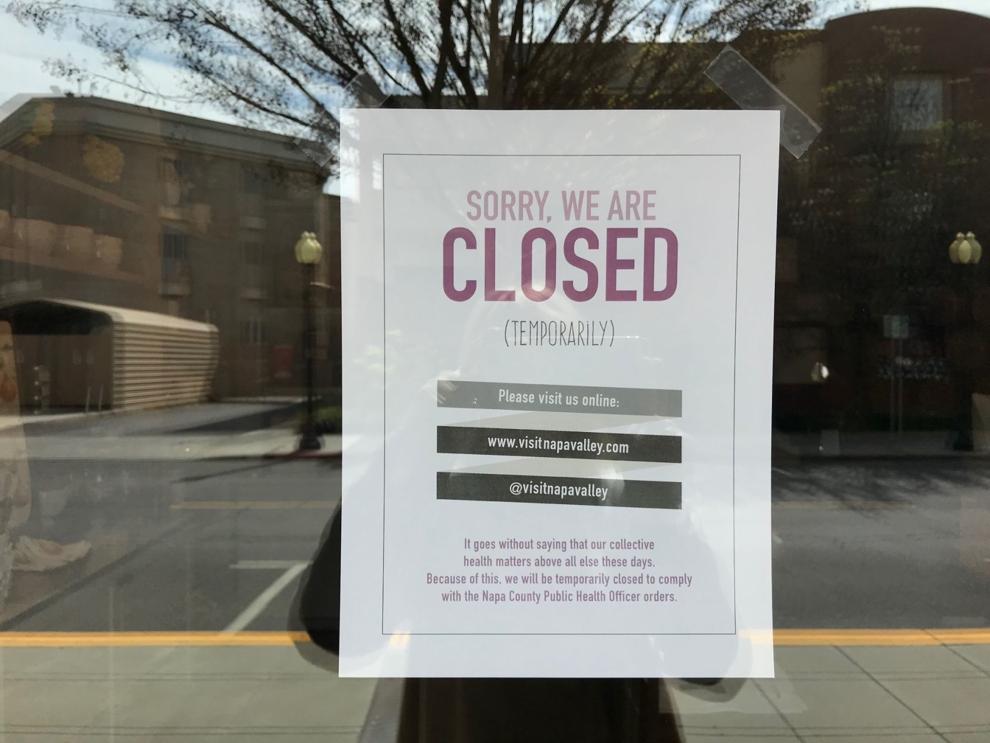 Main Street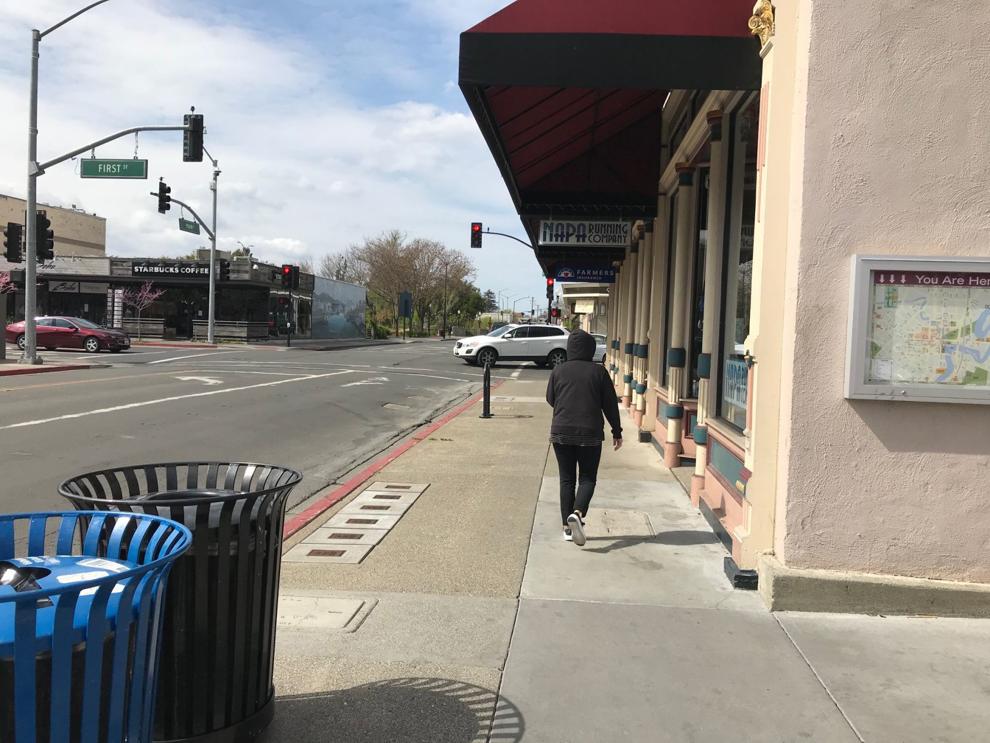 Empty Kohl's parking lot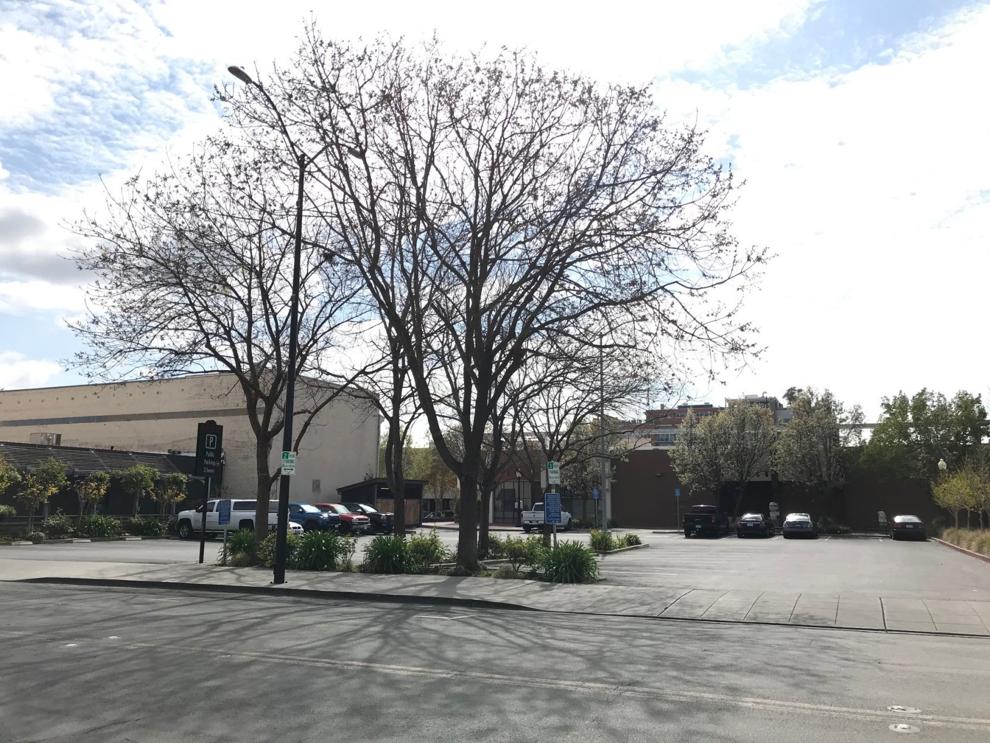 Napa Running Co.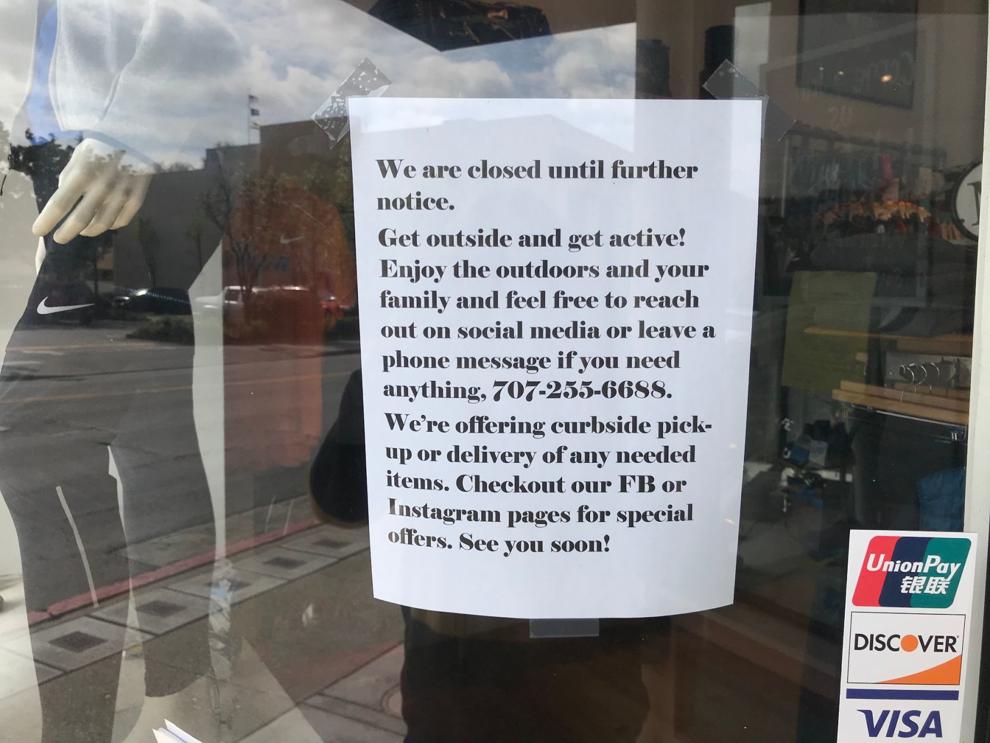 Bread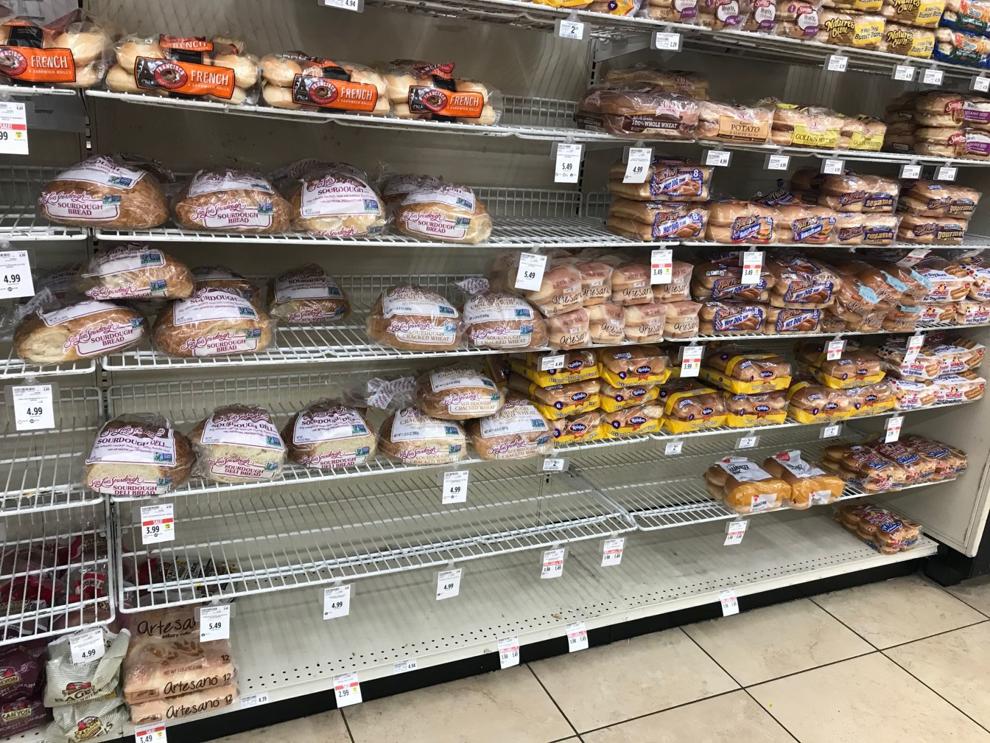 Cleaning at the check out station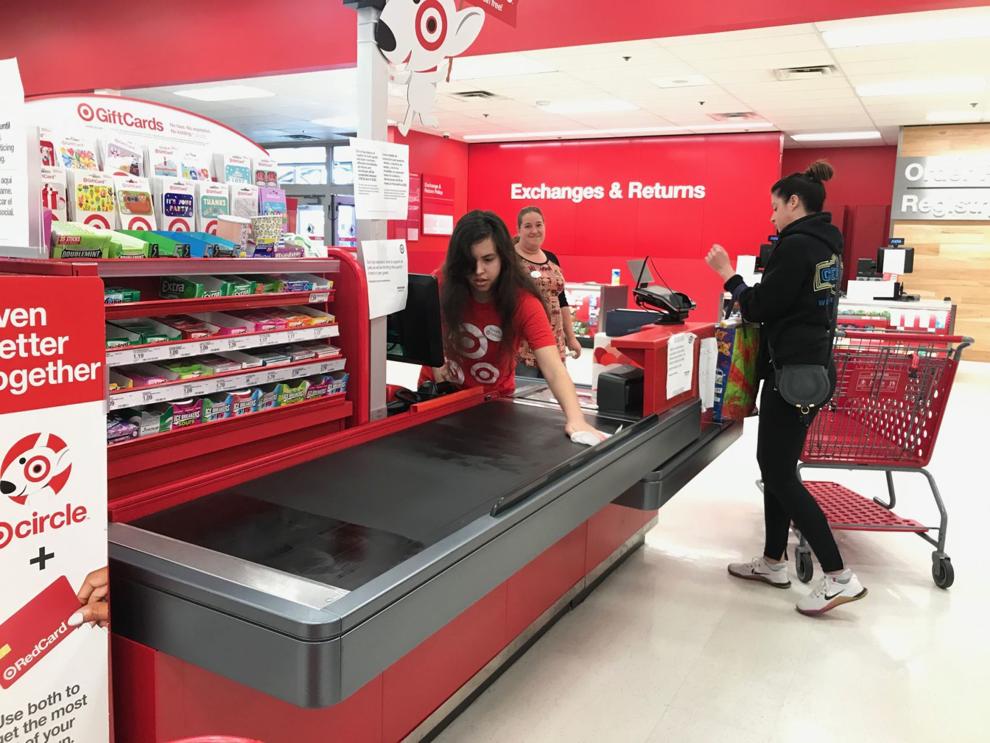 Restocking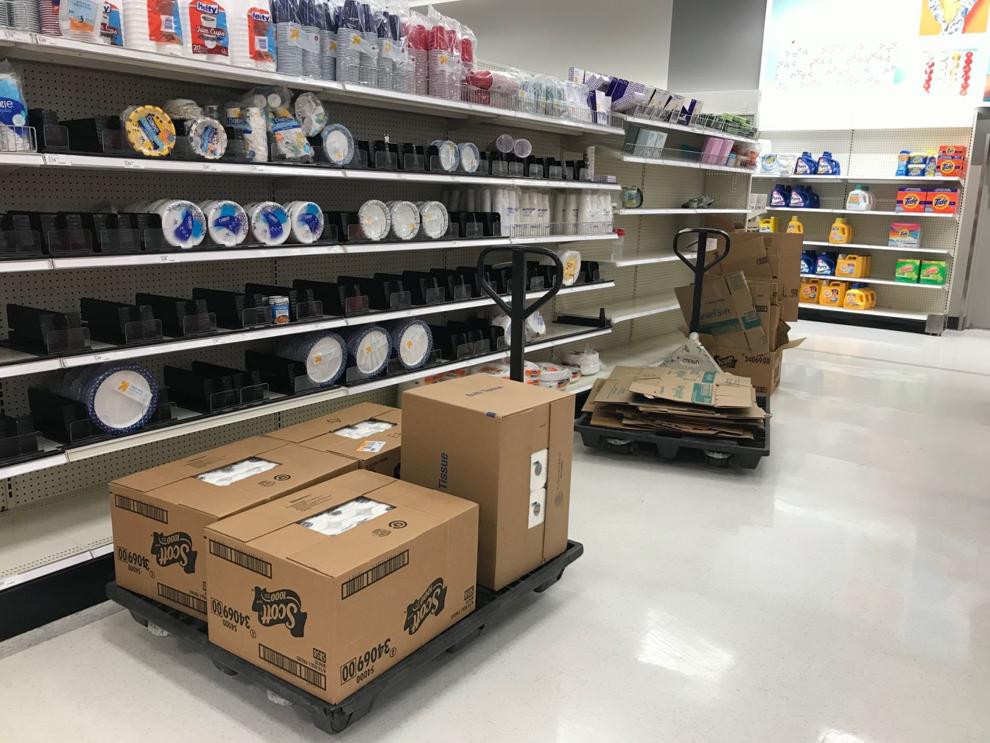 Toilet paper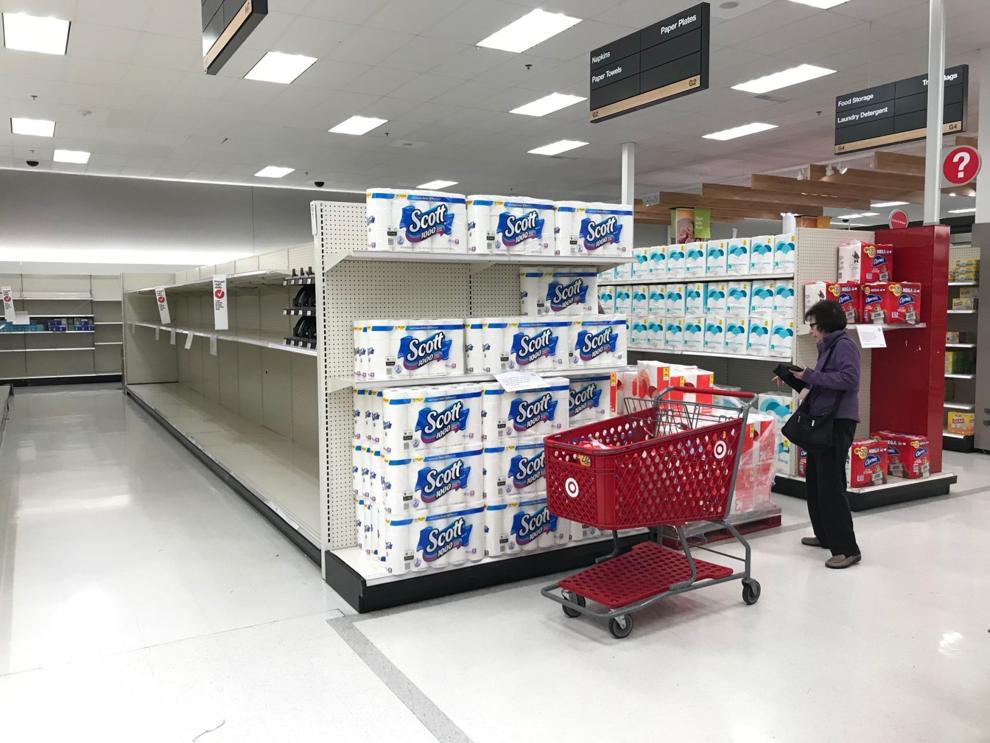 Toilet paper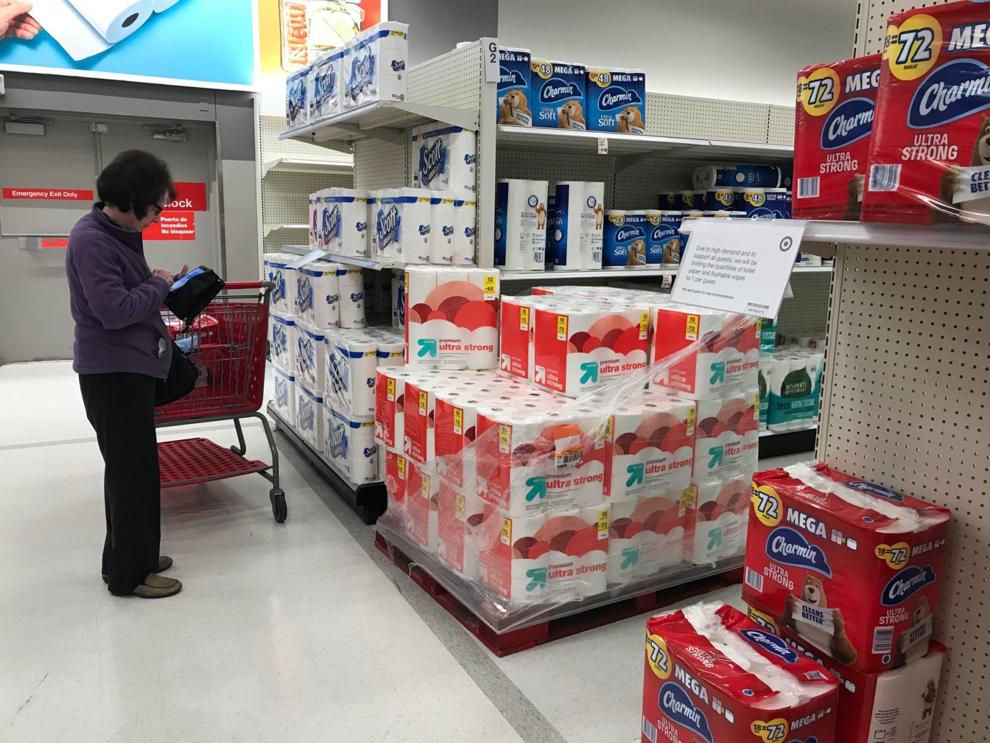 More wipes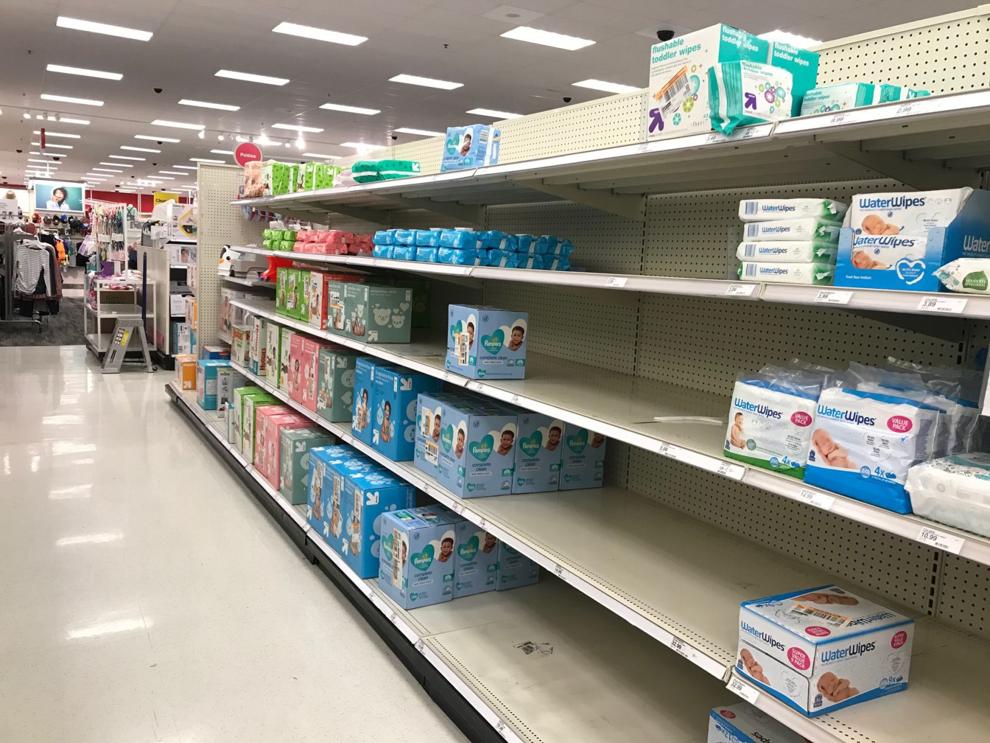 Restocking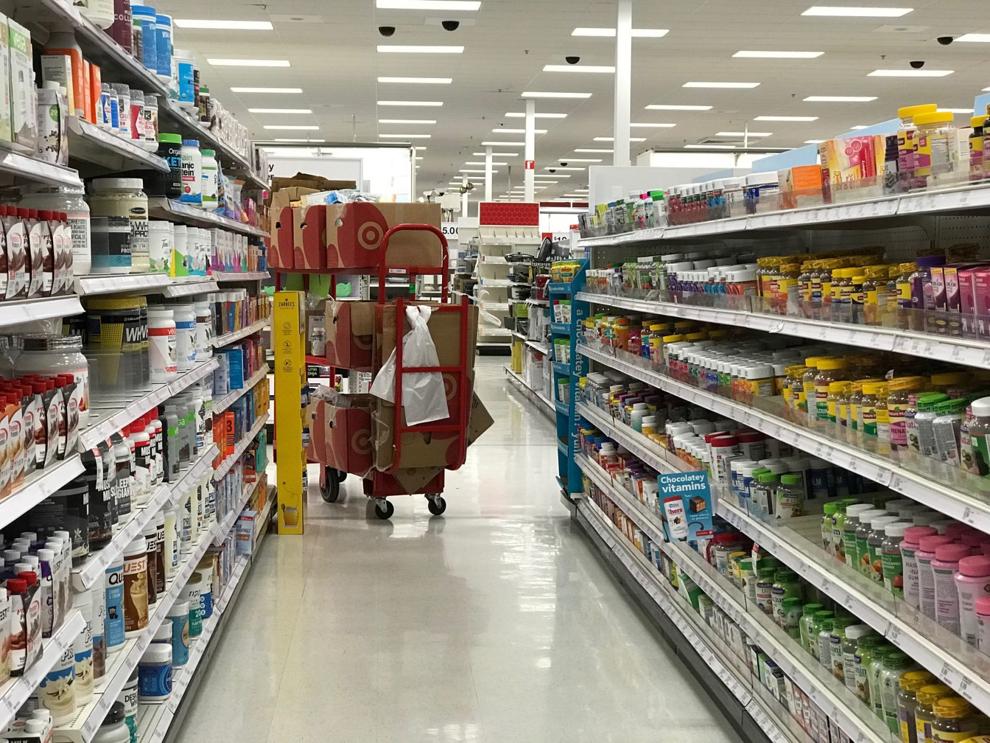 Disinfectant wipes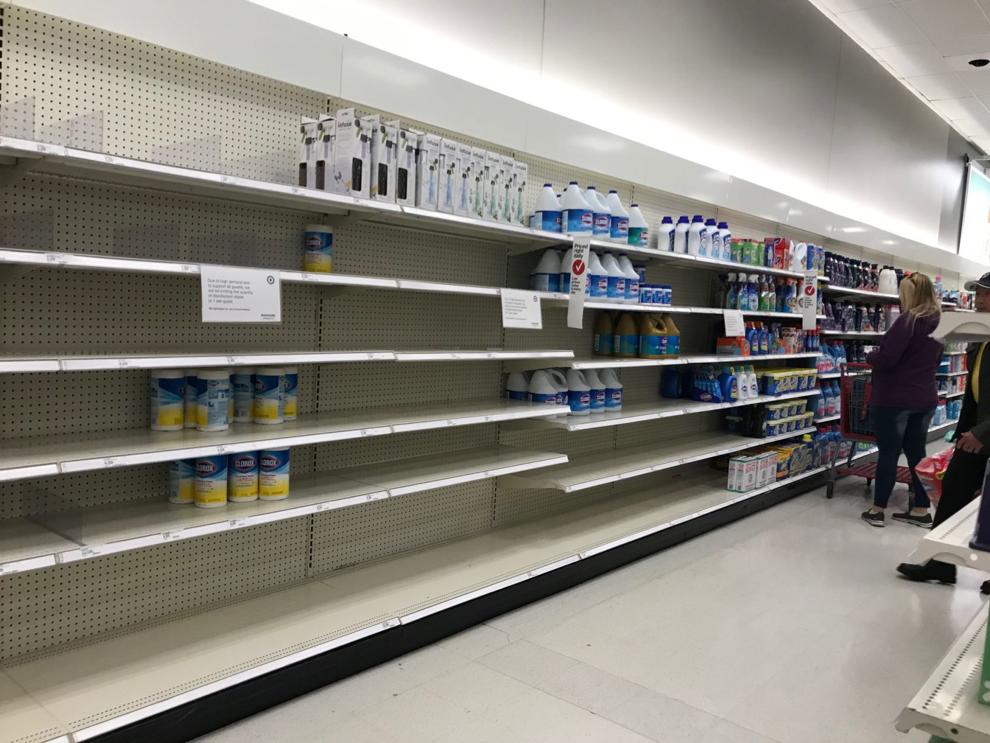 Raley's eggs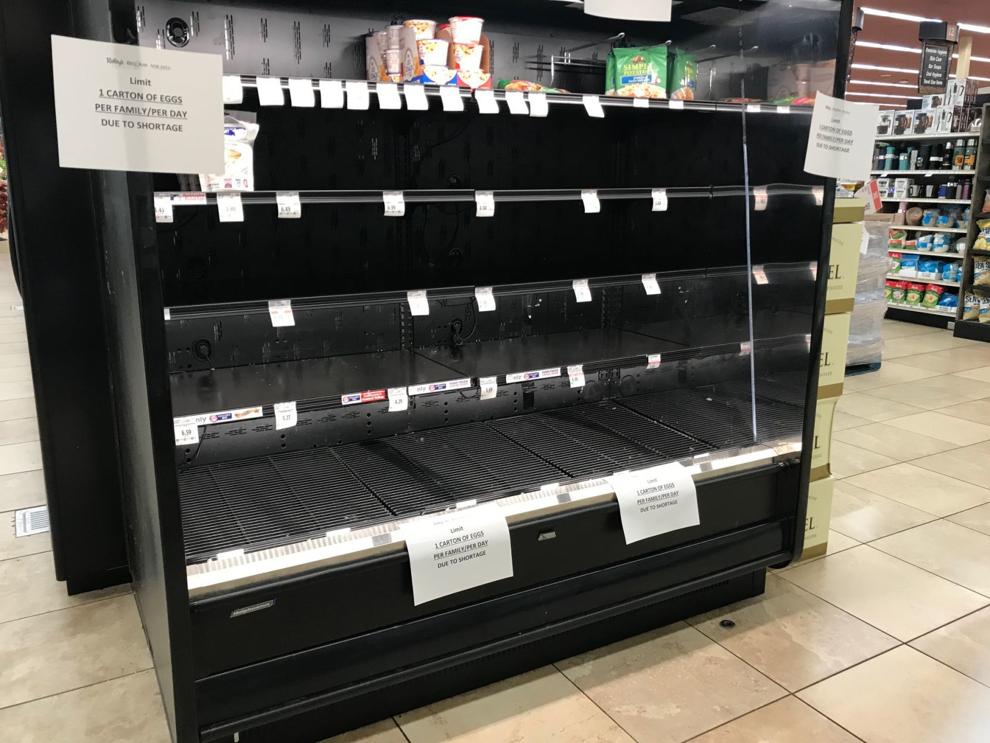 Produce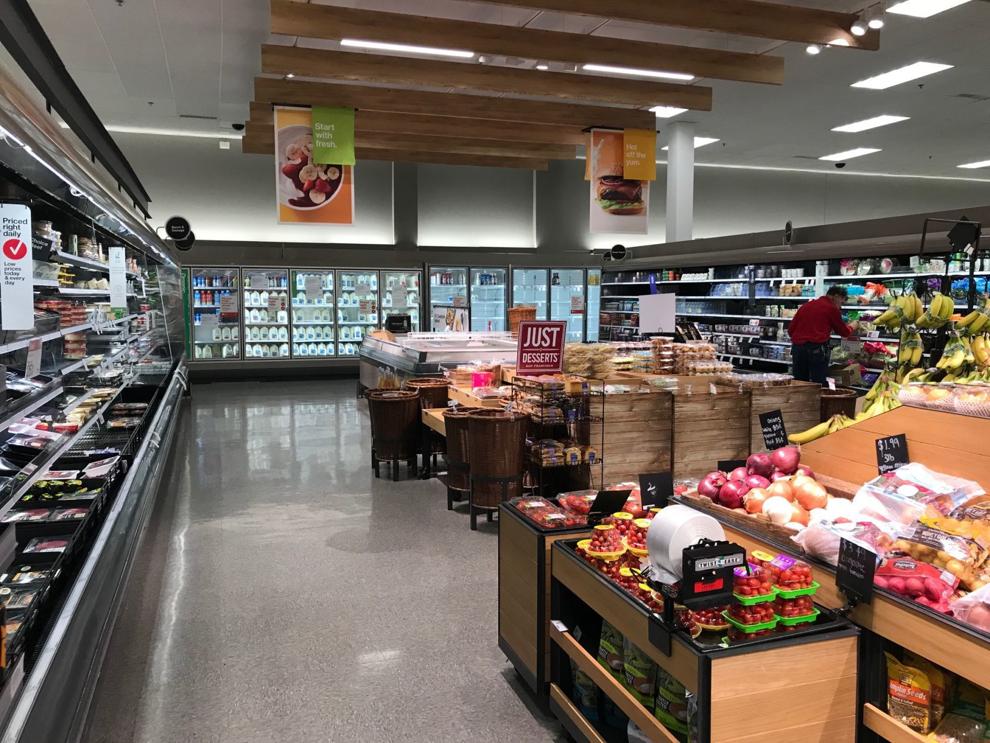 Restocking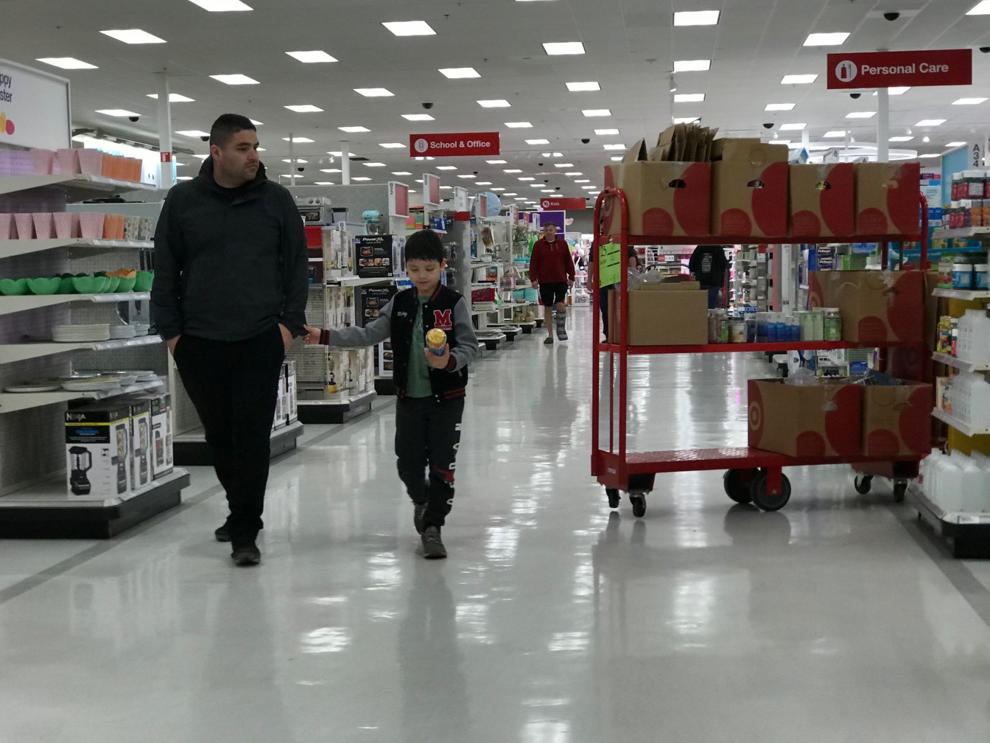 Raley's barriers
Raley's bulk foods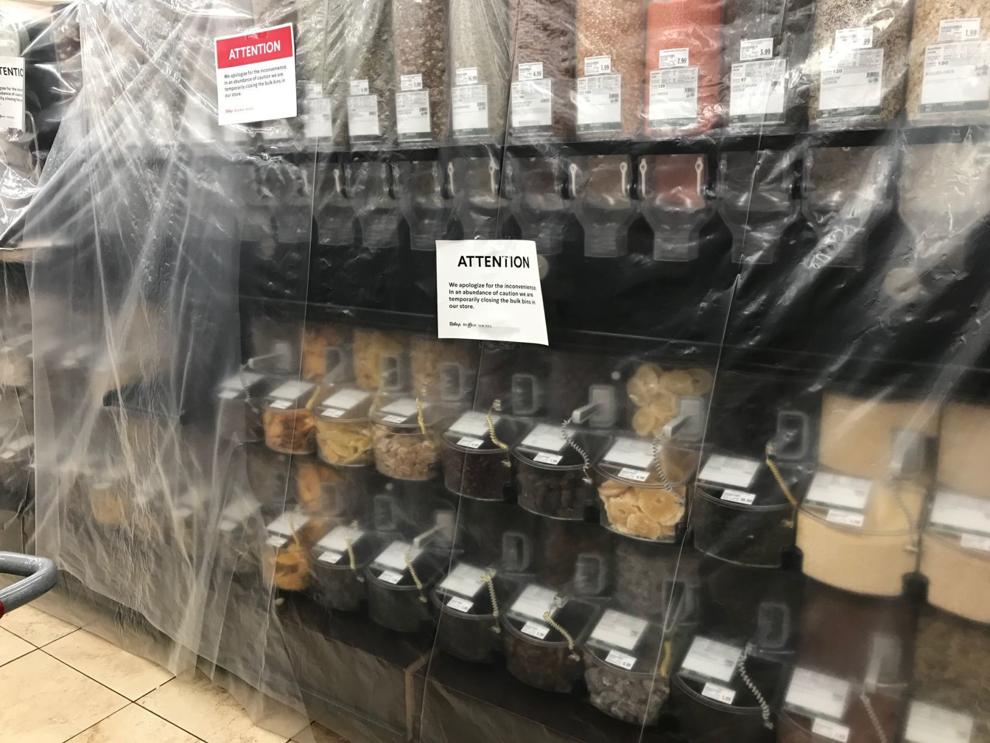 Water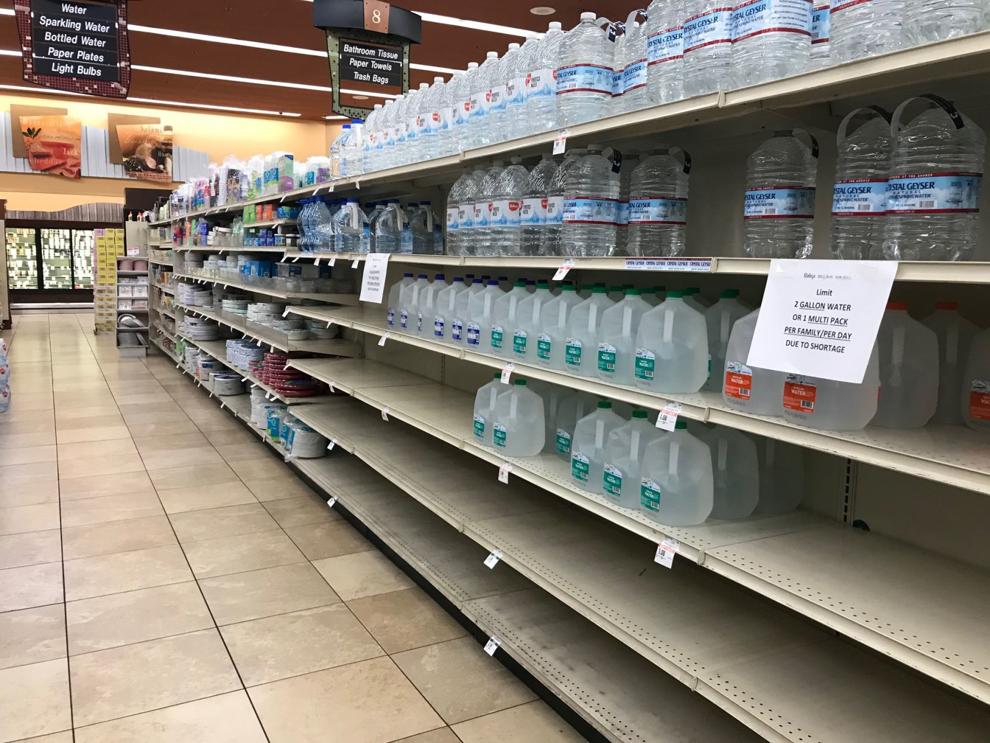 Raley's check out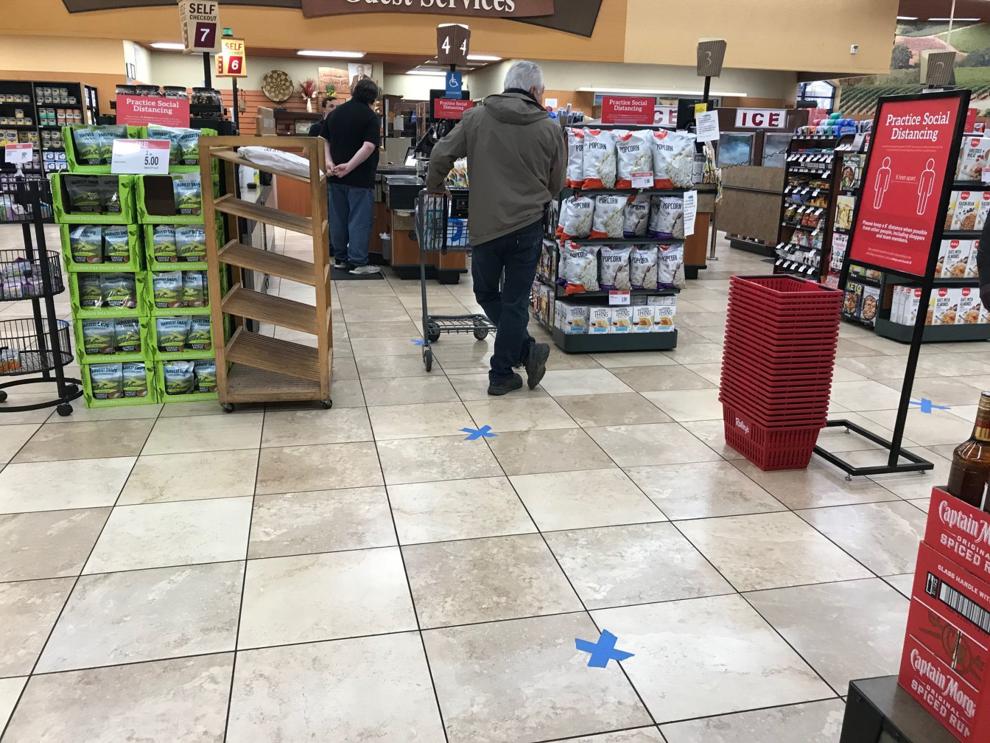 Raley's signs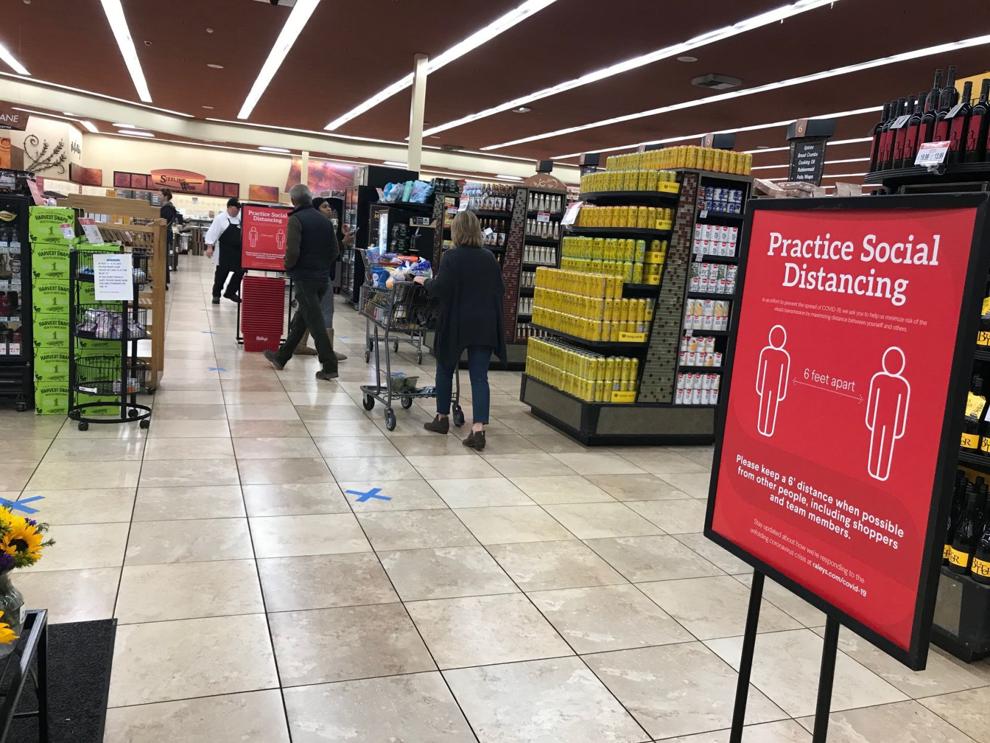 Squeeze Inn Hamburgers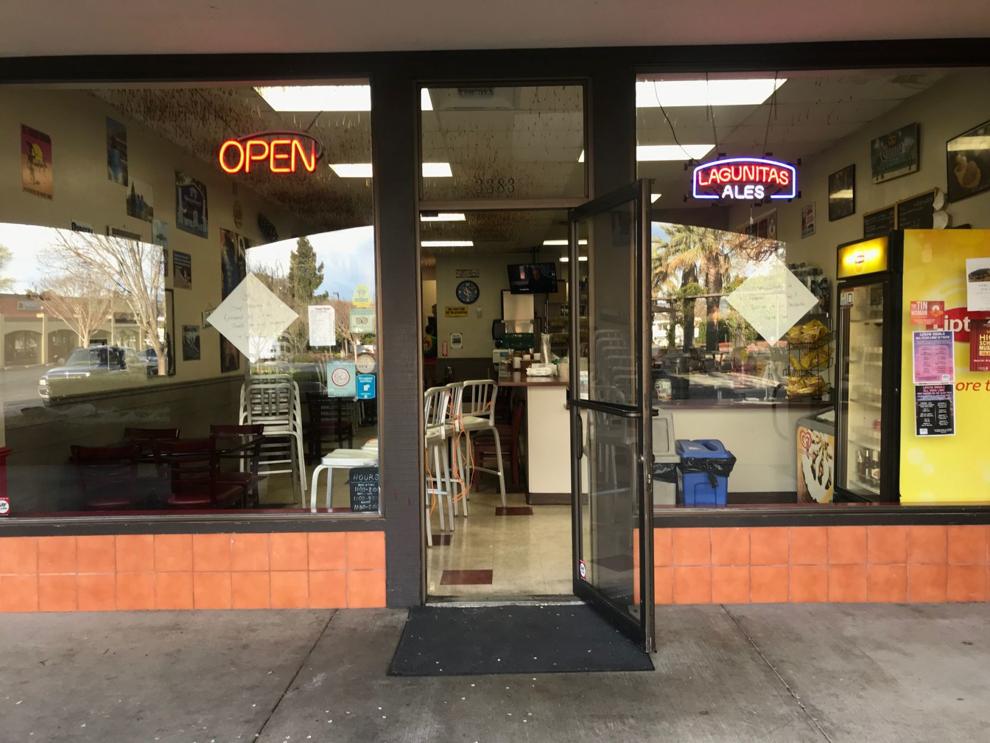 The parking lot at Redwood Plaza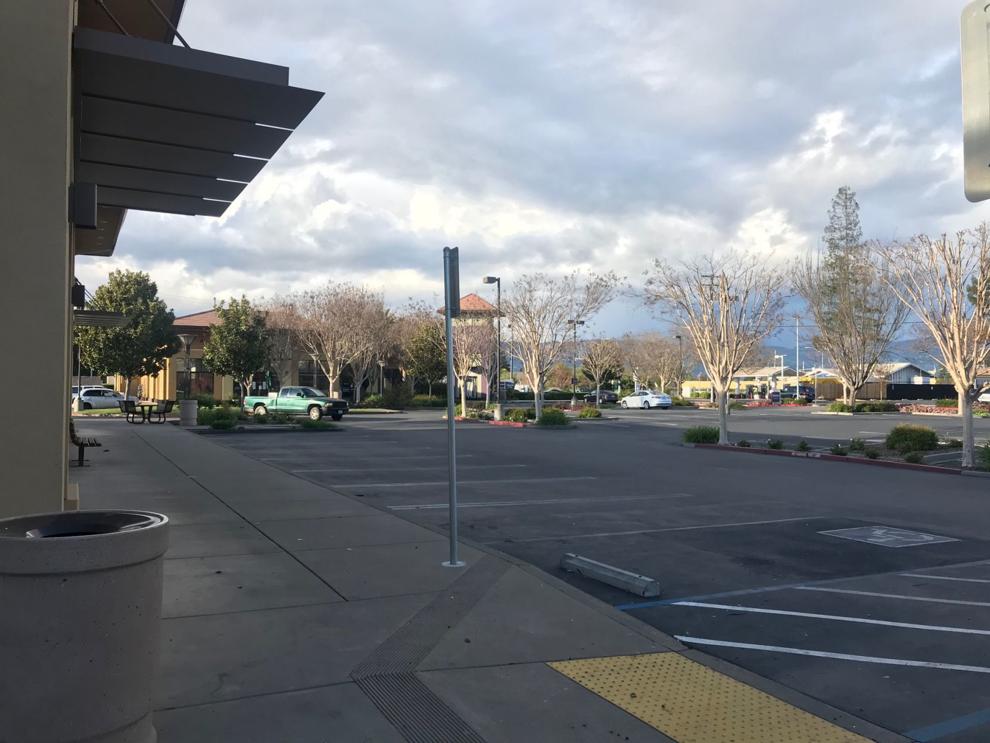 Demand increases for Napa food relief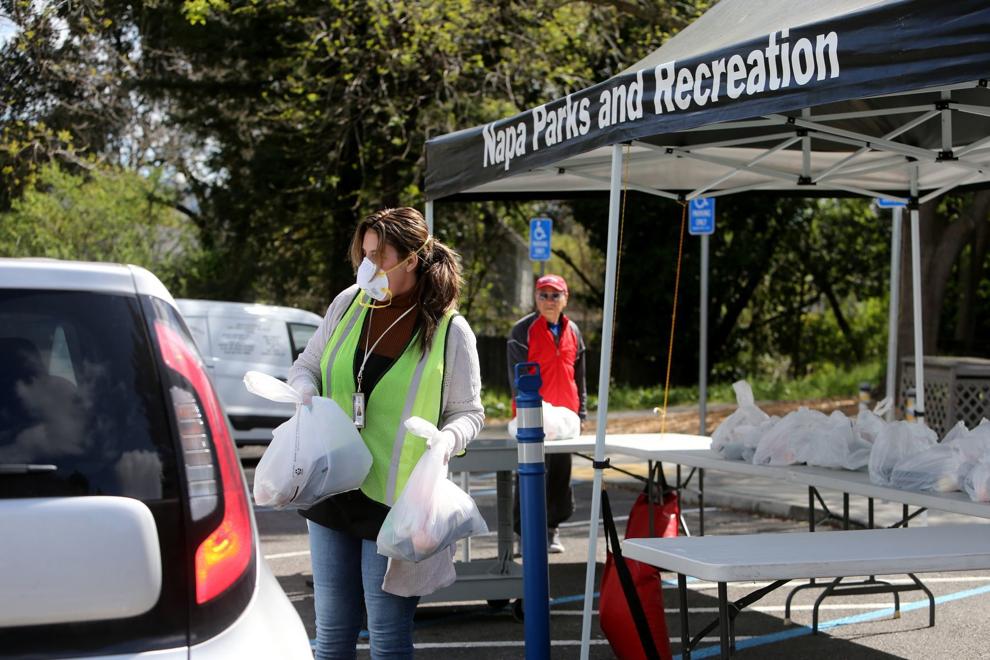 St. Helena Safeway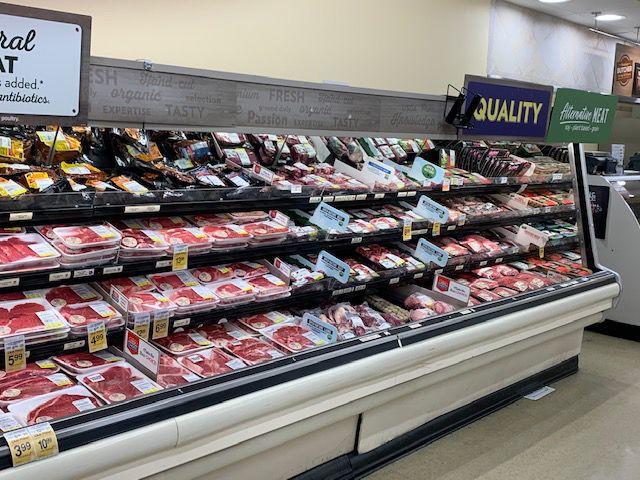 St. Helena Safeway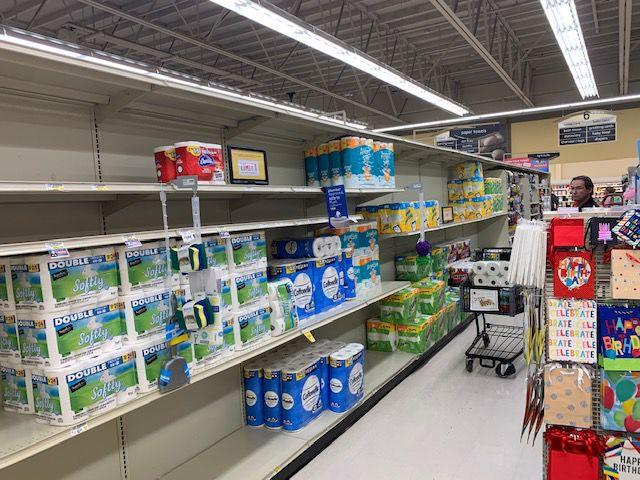 Napa Target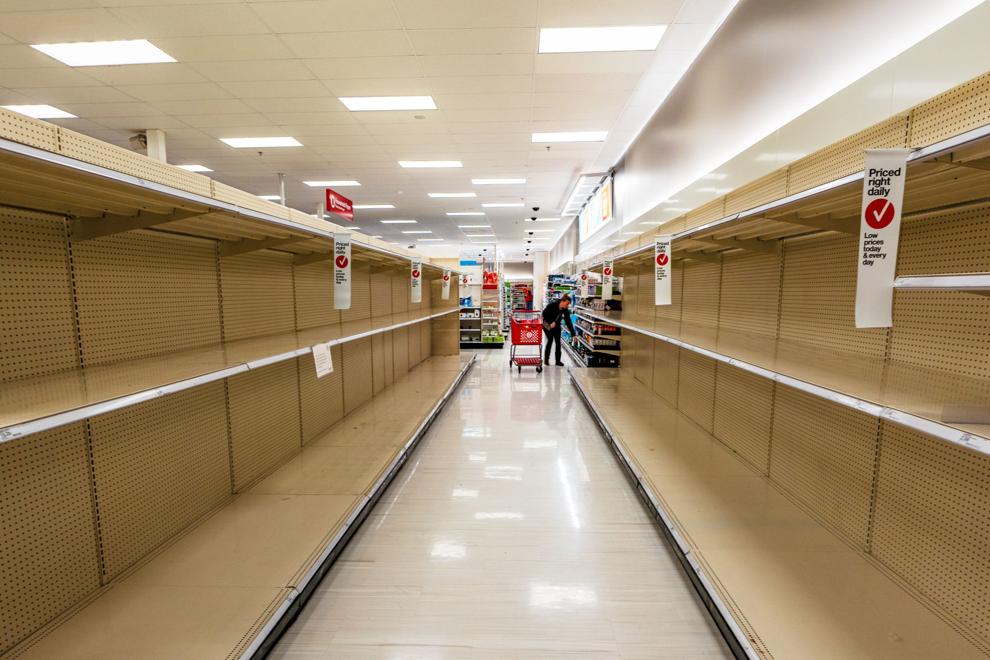 Ciccio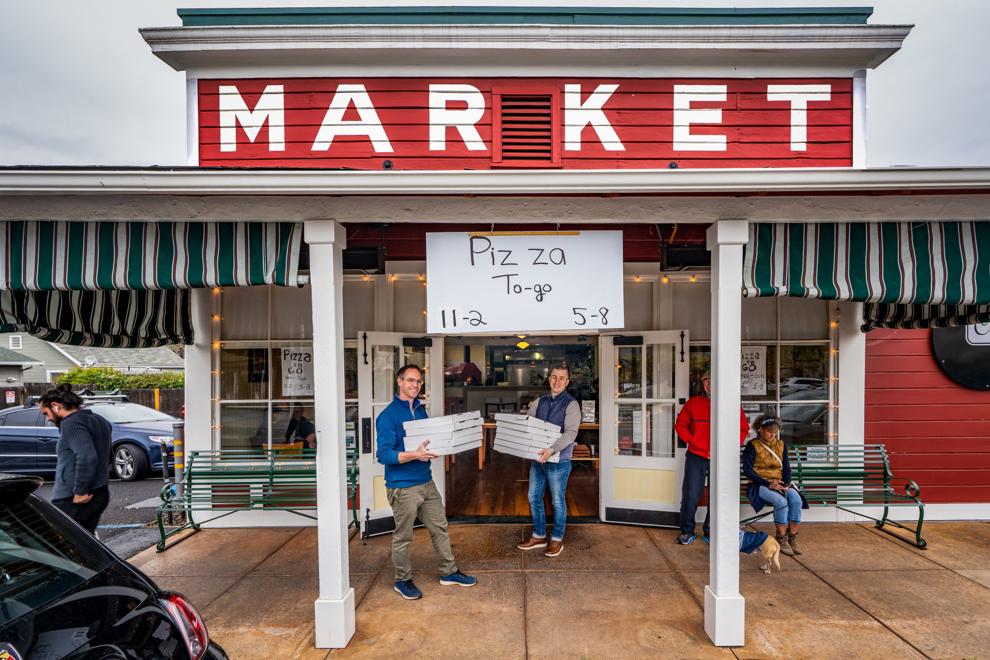 Safeway in St. Helena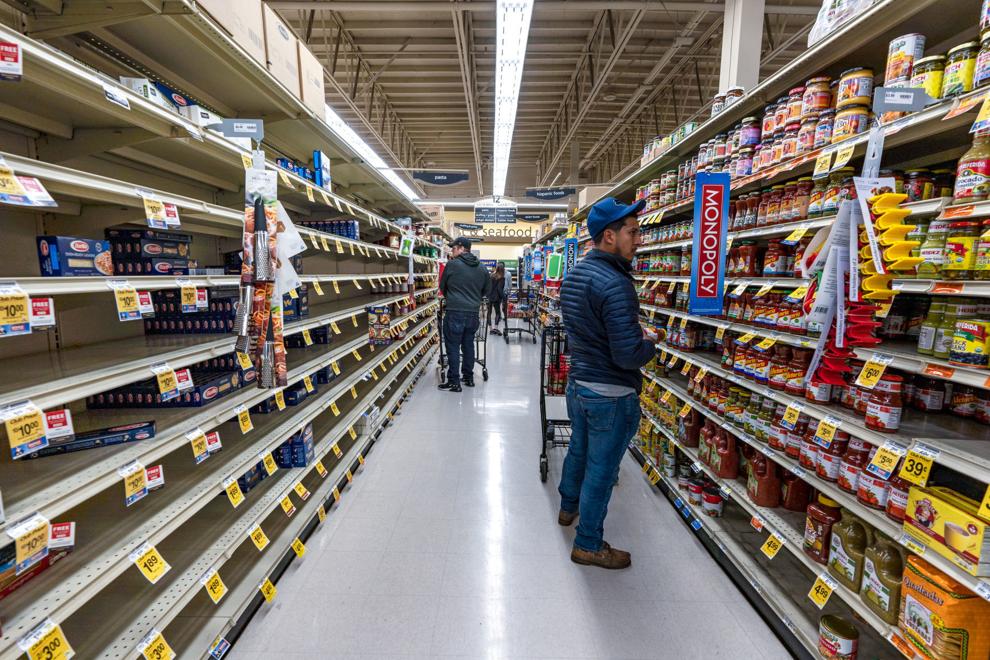 Milk at Raley's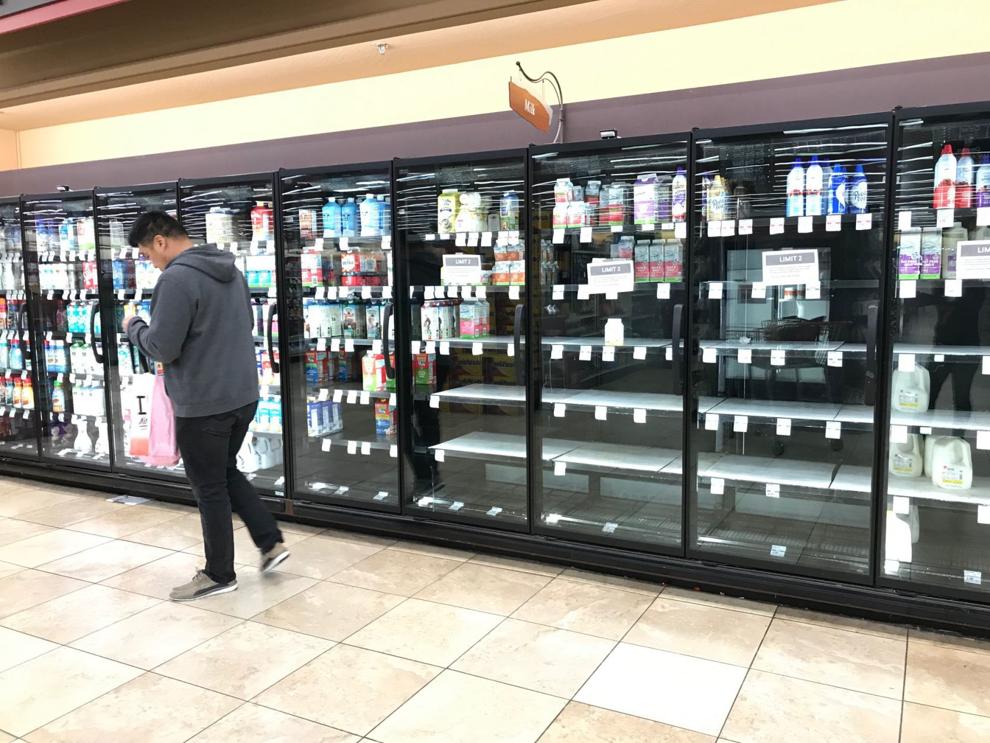 Umpqua bank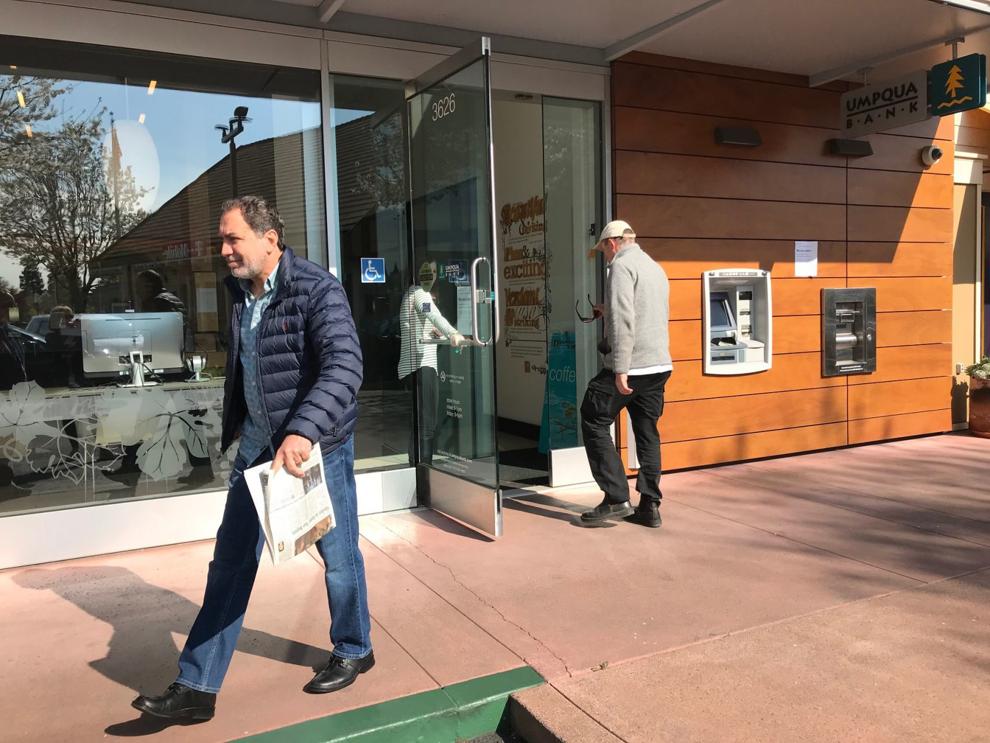 Target toilet paper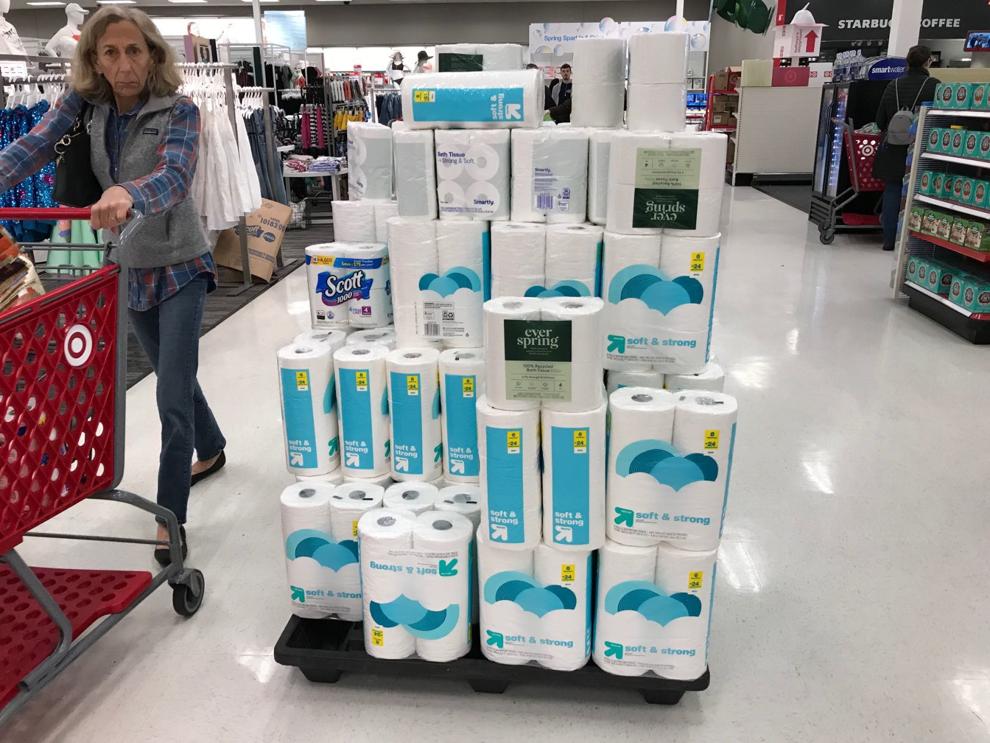 Bel Aire shoppers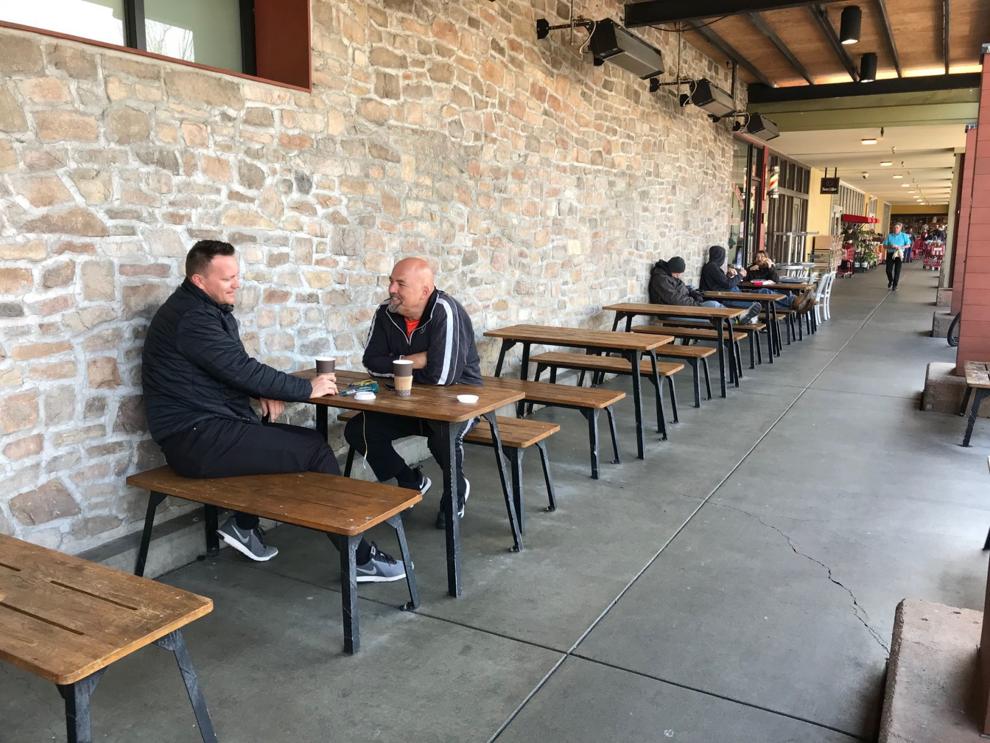 South Napa Target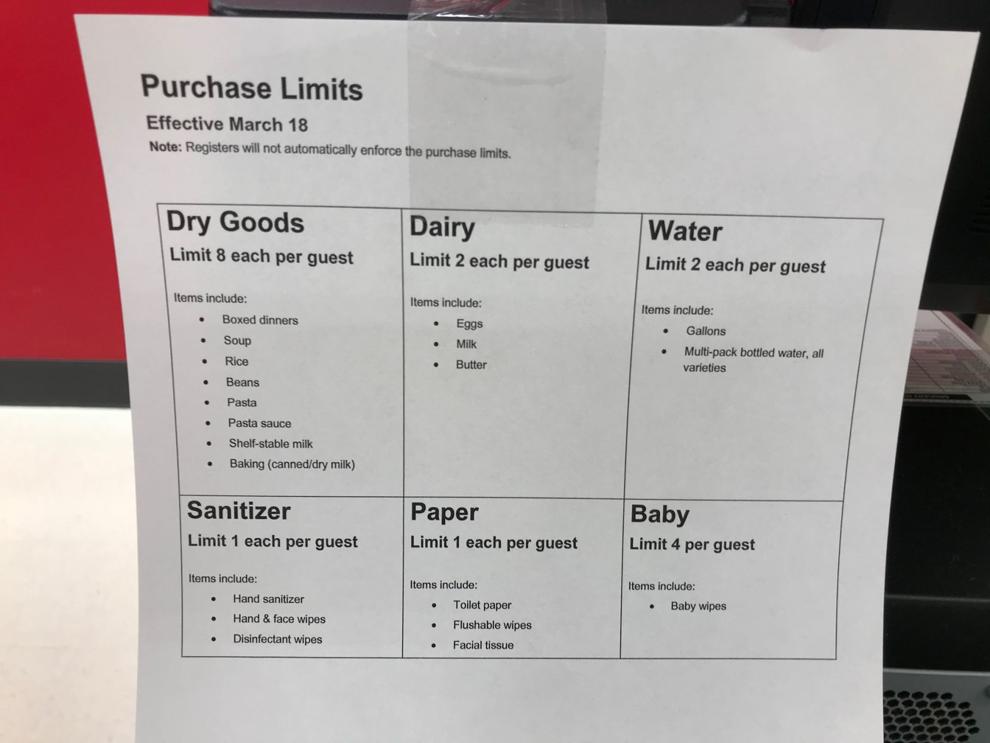 World Market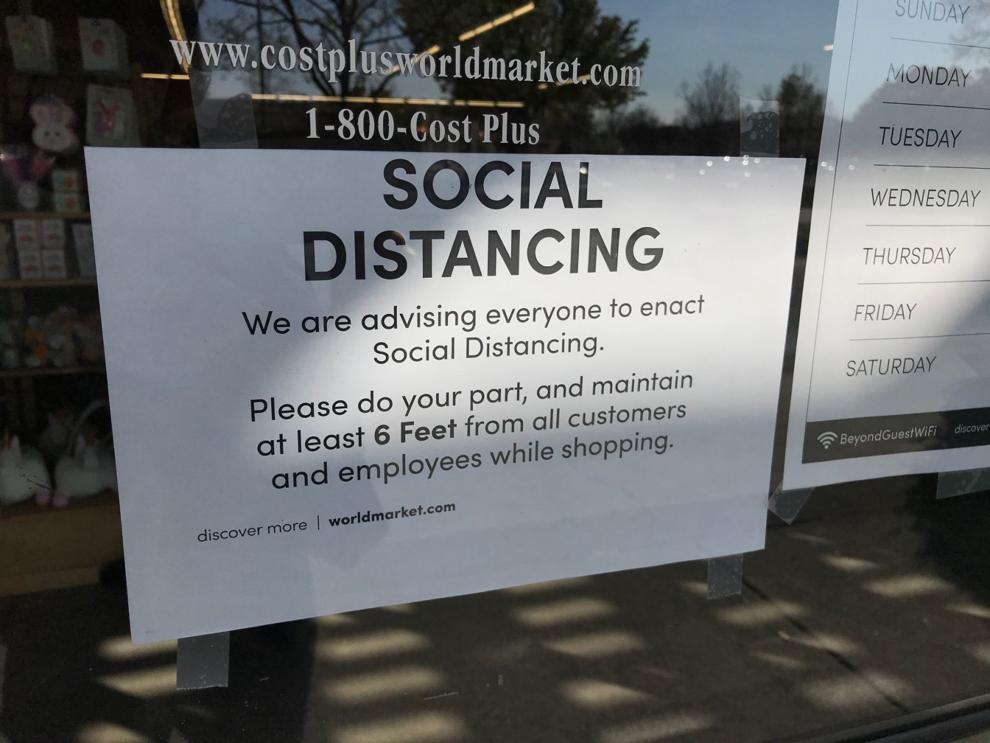 Napa Target shoppers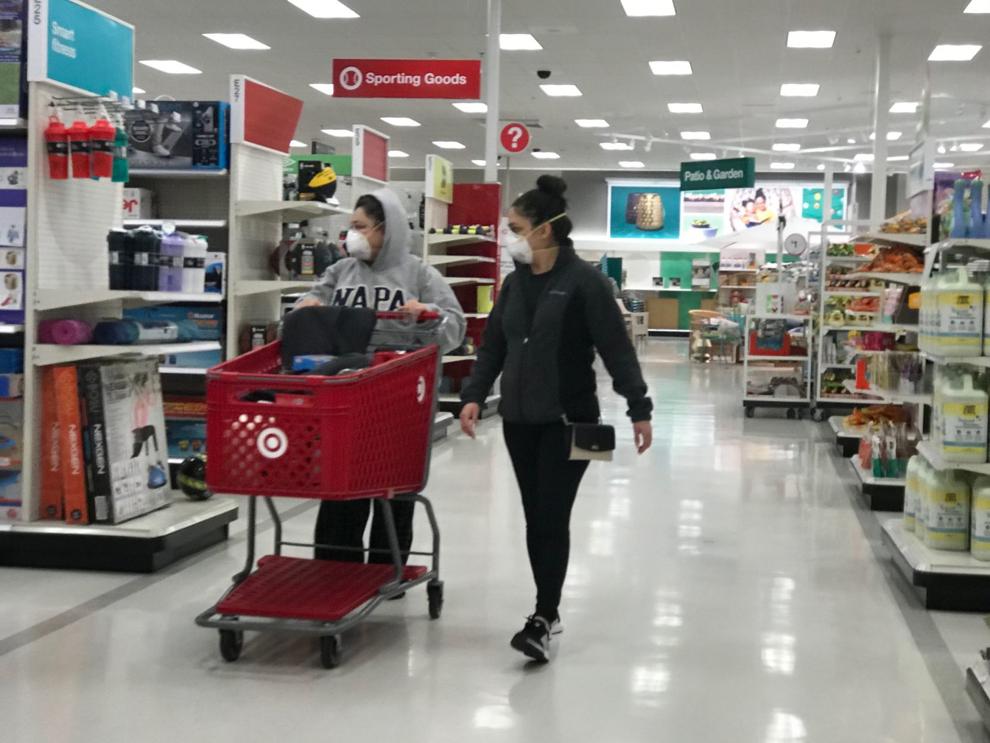 Trader Joe's line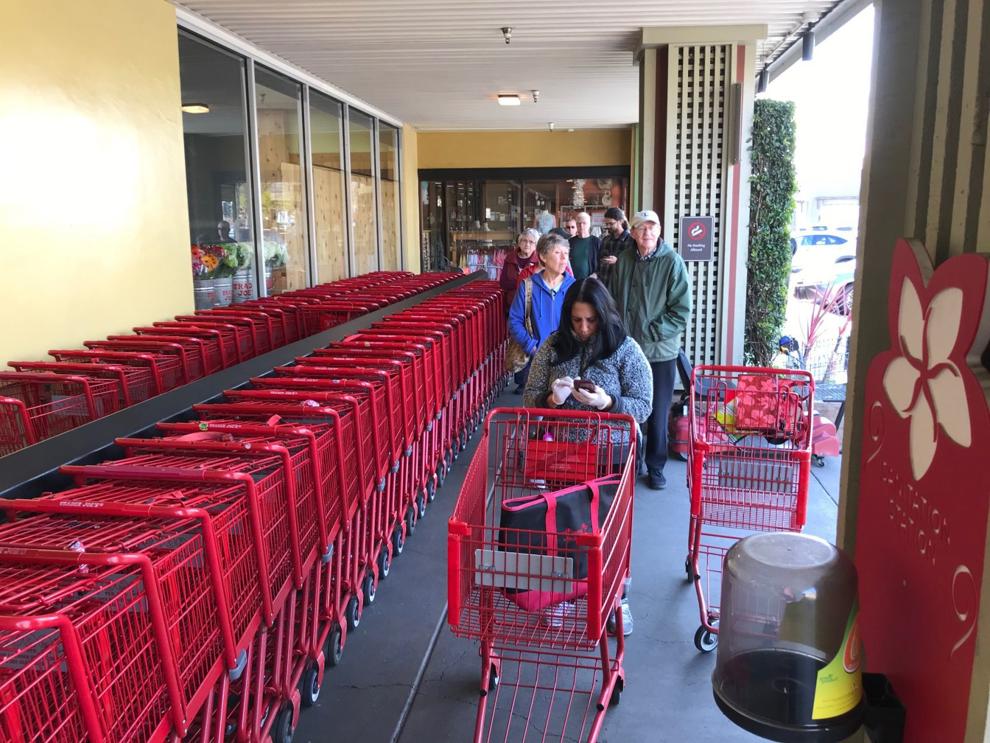 Bel Aire Plaza parking lot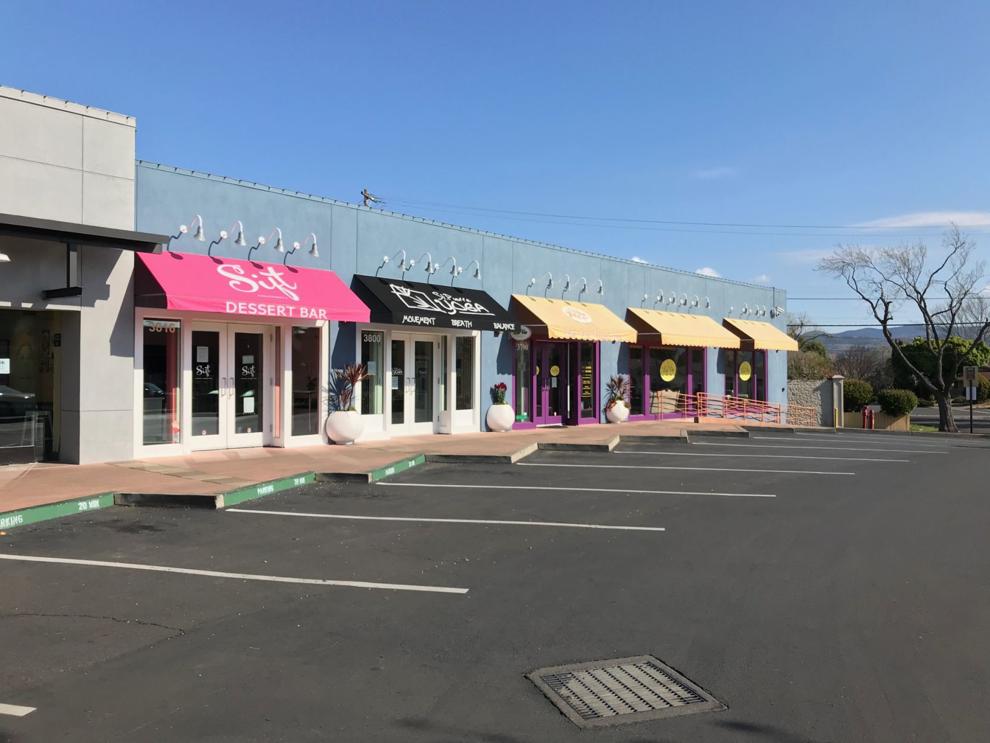 CalMart in Calistoga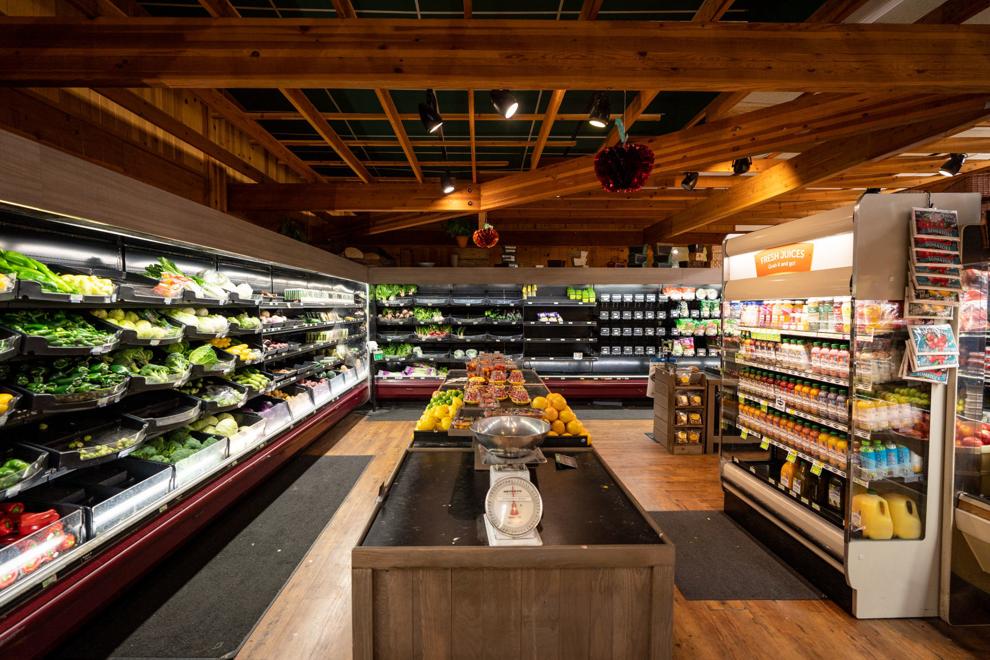 CalMart in Calistoga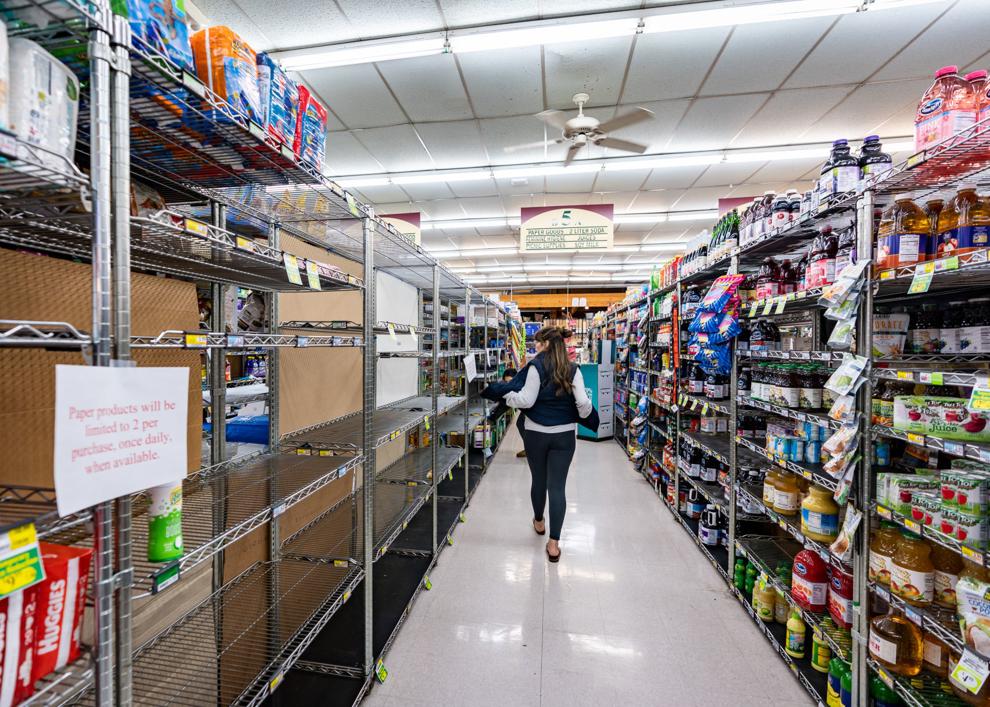 Whole Foods Napa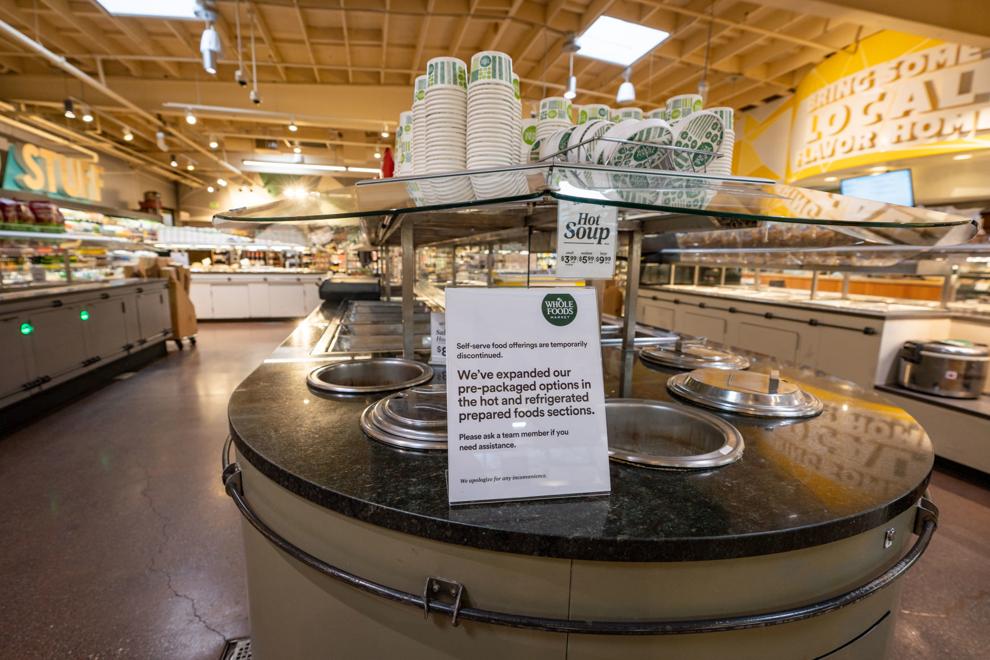 Outside Oxbow Public Market
Inside the Oxbow Public Market on Wed. March 18.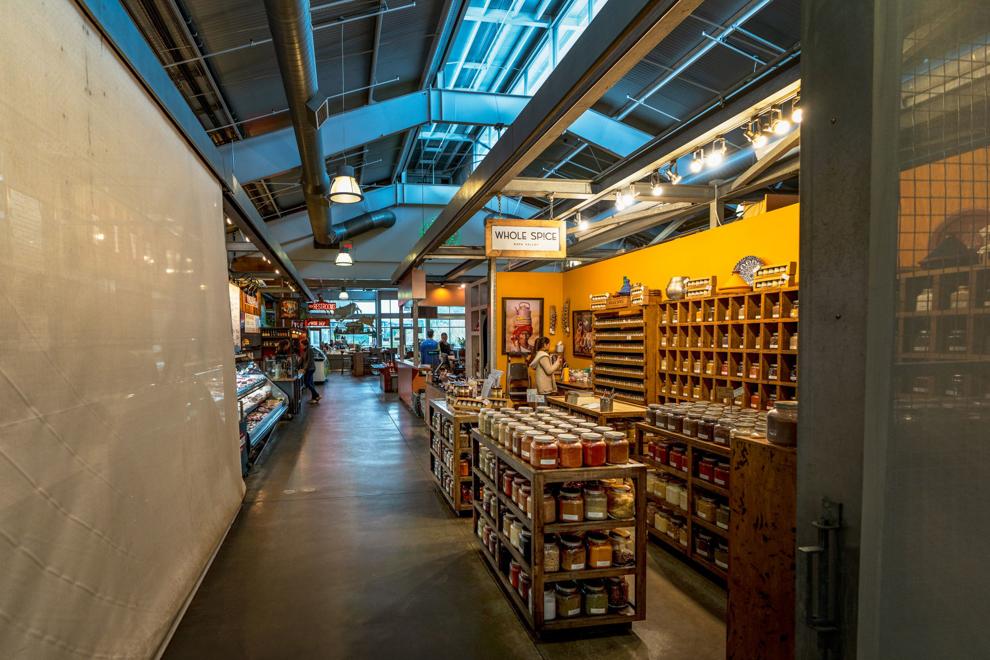 Inside the Oxbow Public Market on Wed. March 18.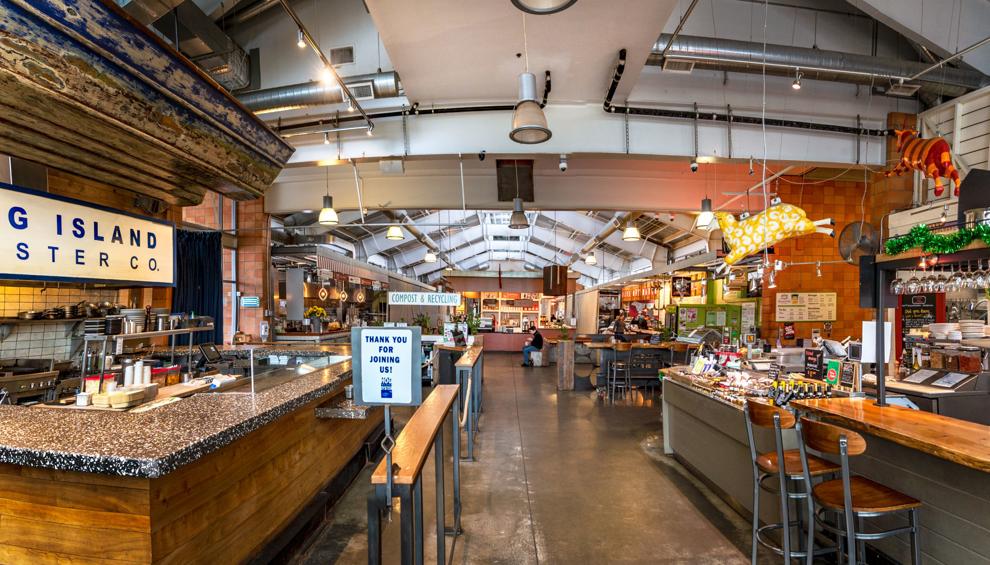 Lululemon
Oxbow Public Market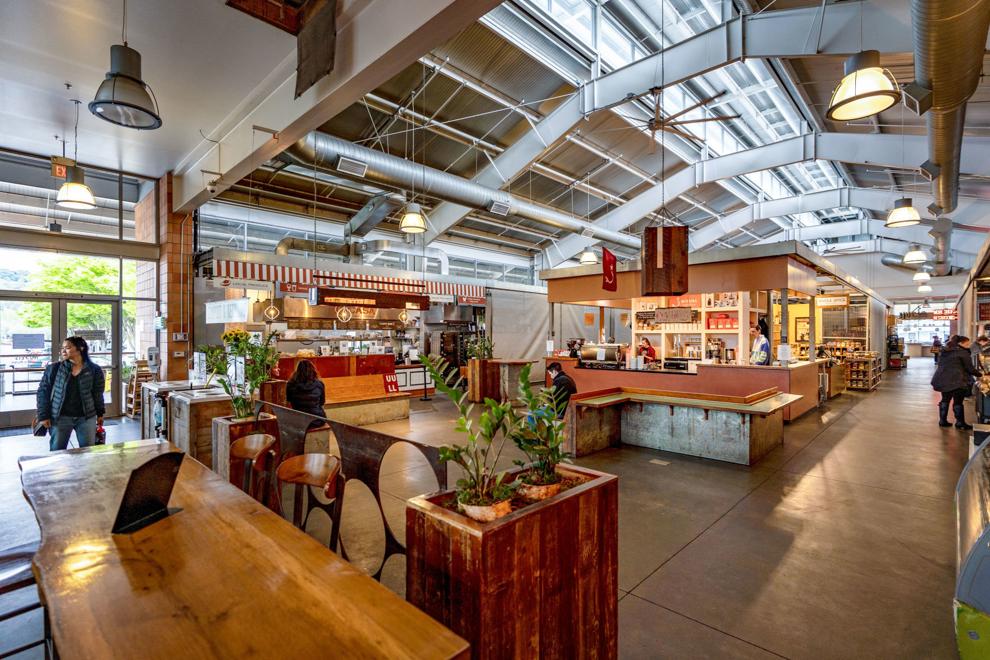 Peet's without customers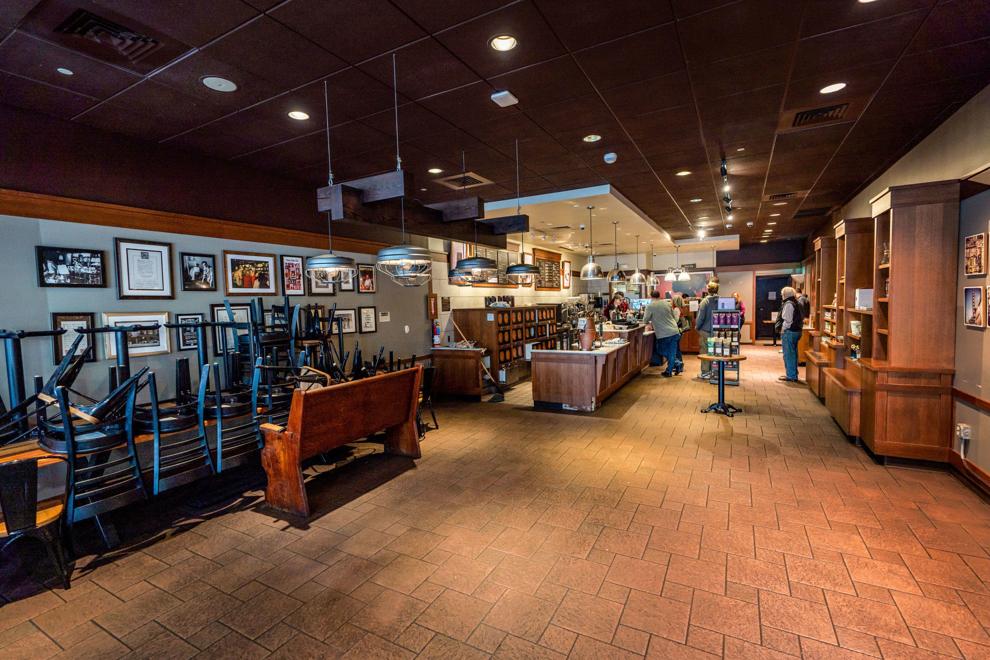 Archer Hotel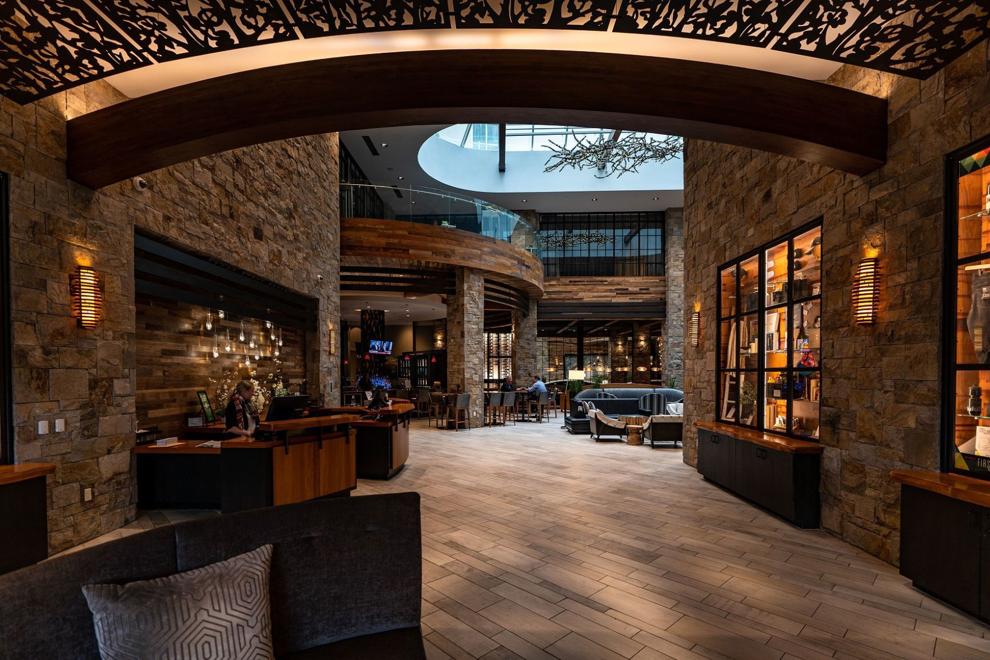 Napa Premium Outlets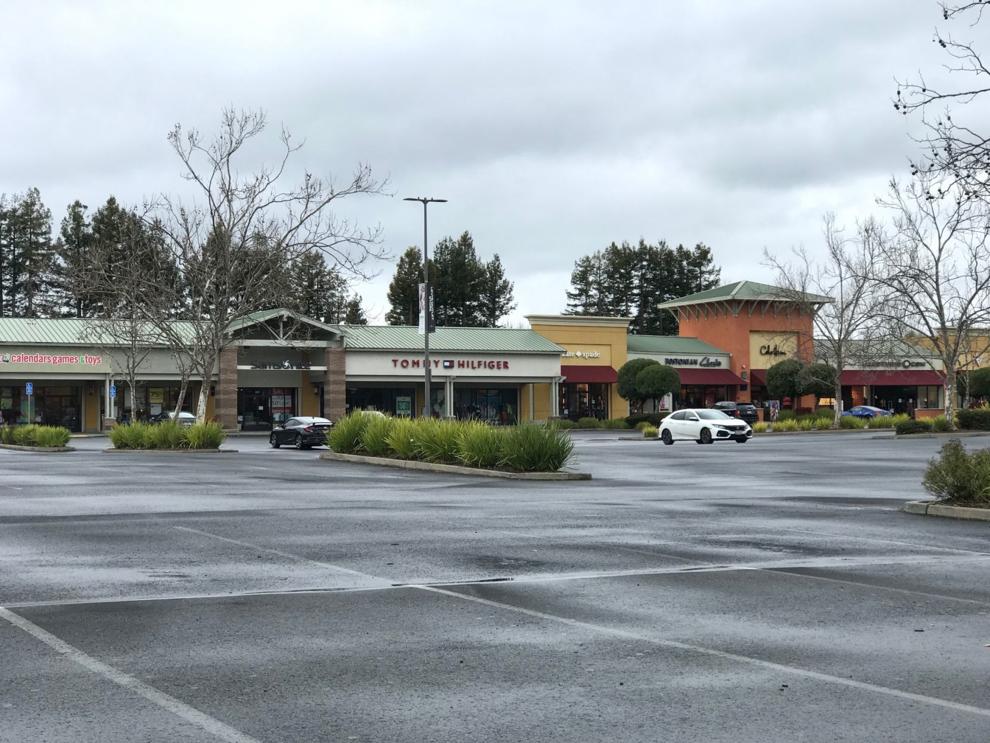 Calistoga school lunch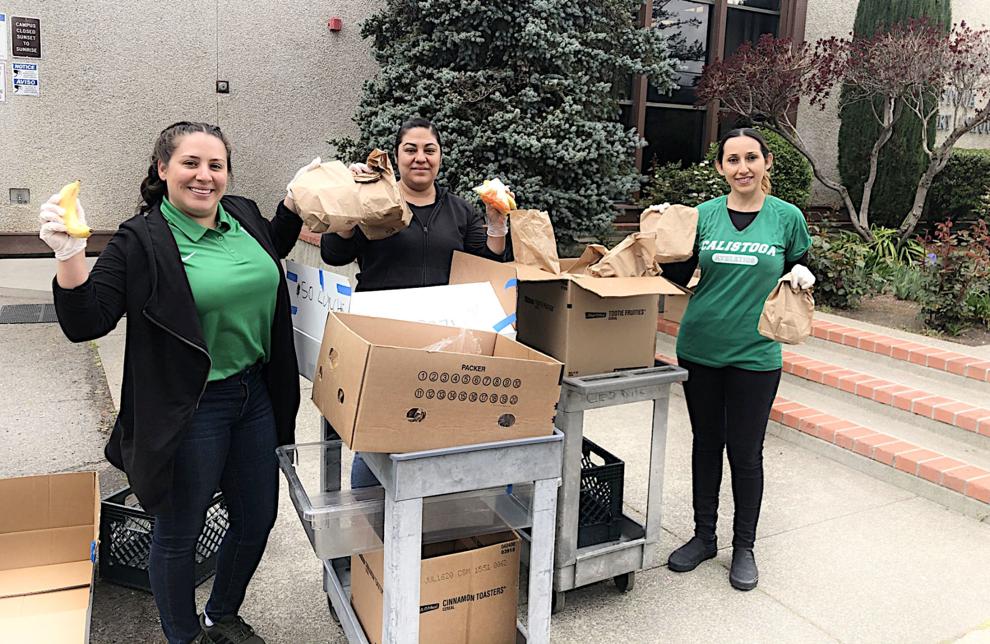 School offers free meals for kids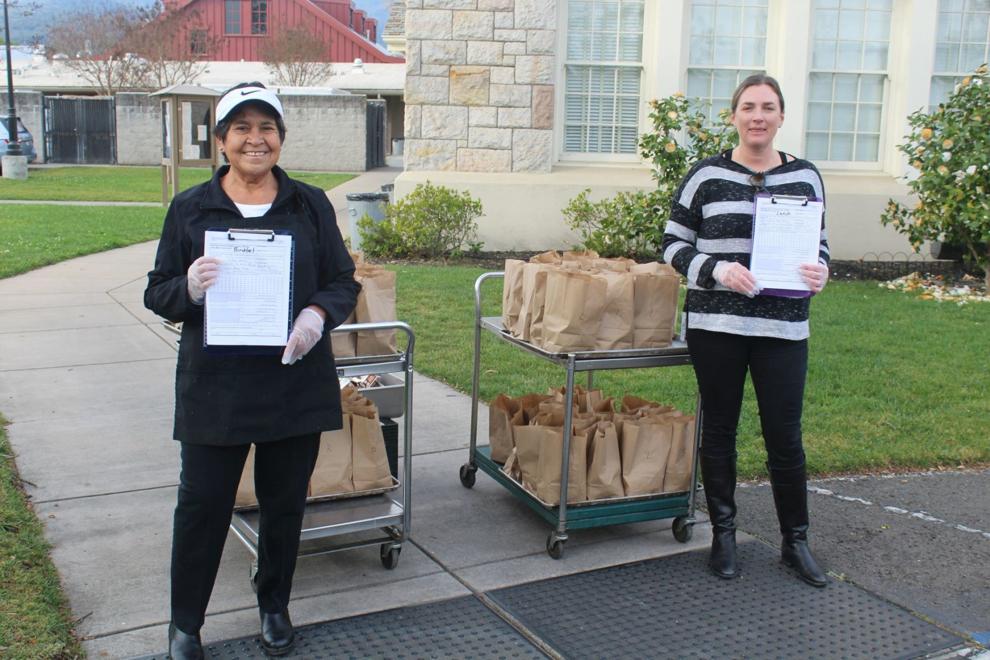 La Morenita lunch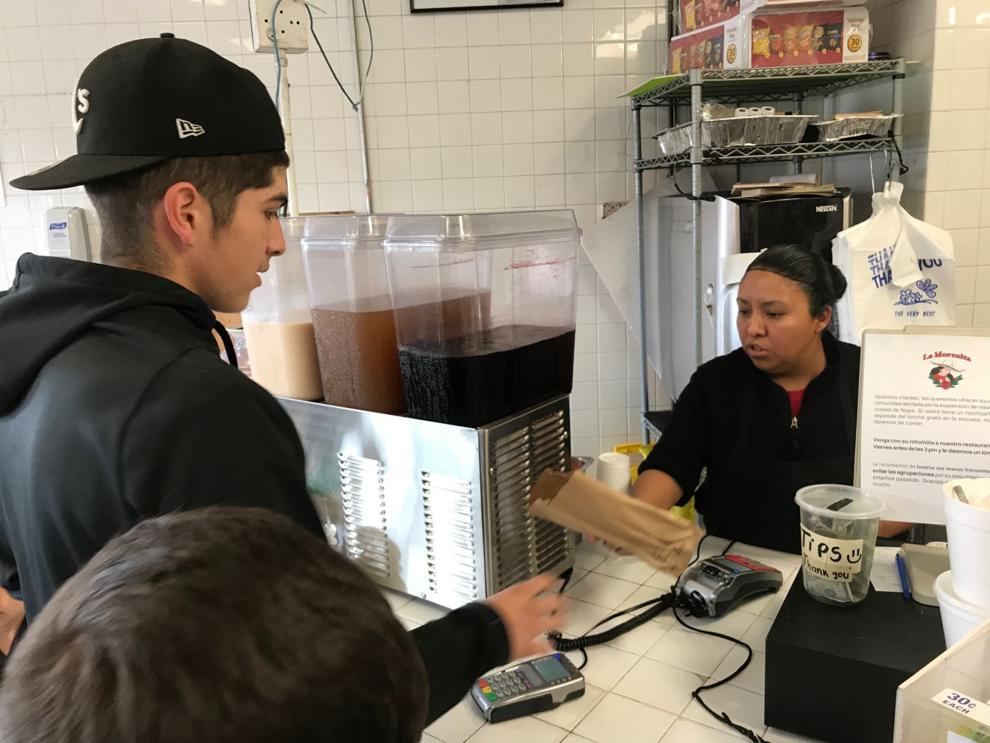 Coronavirus precautions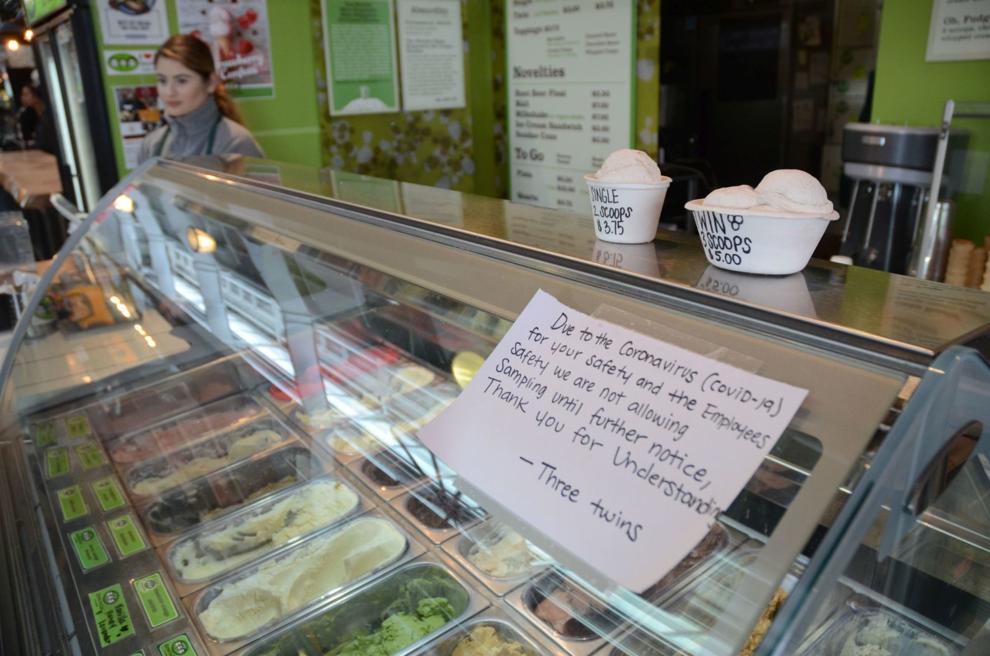 Coronavirus Precautions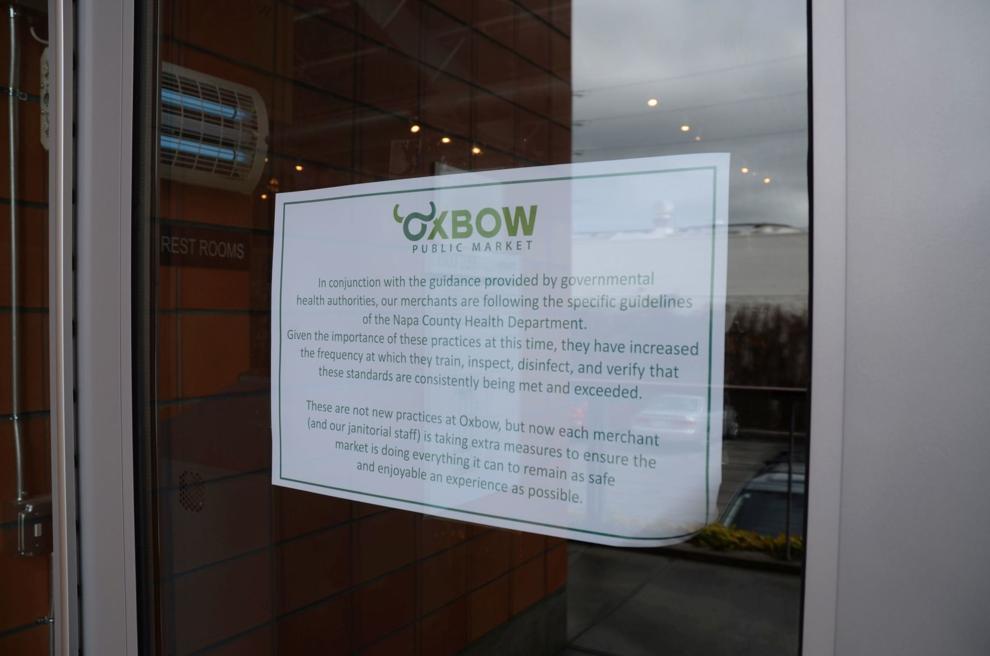 Coronavirus precautions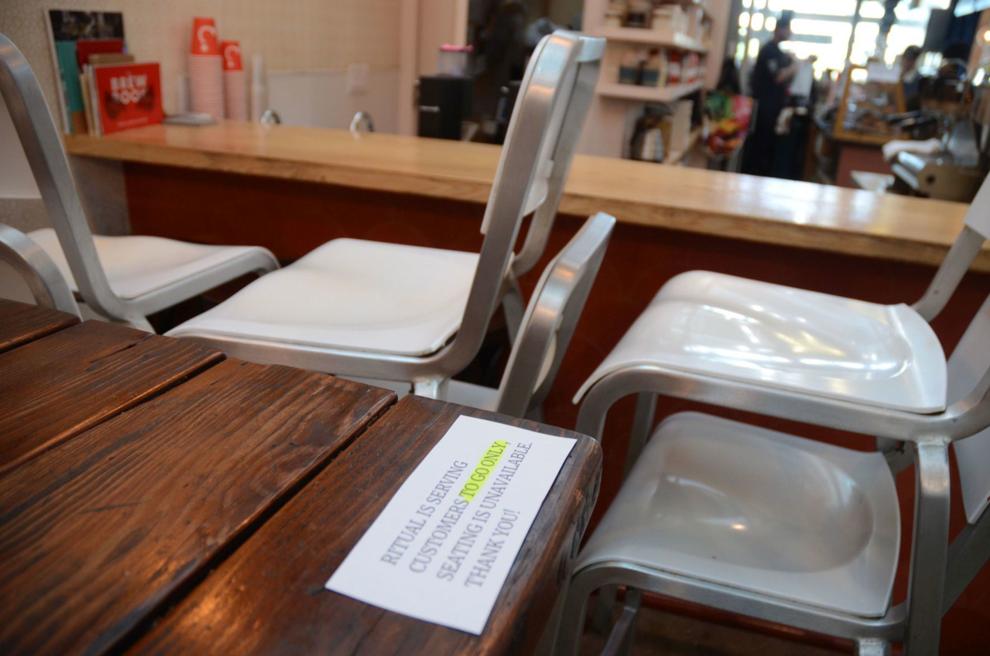 Beringer closed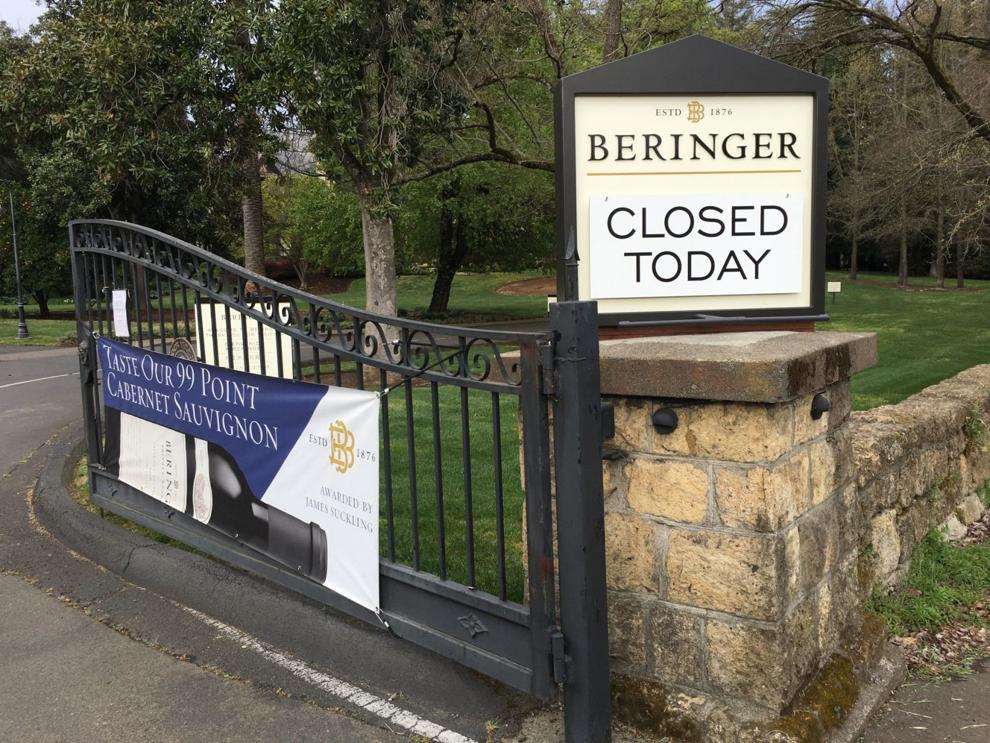 Calistoga Farmers' Market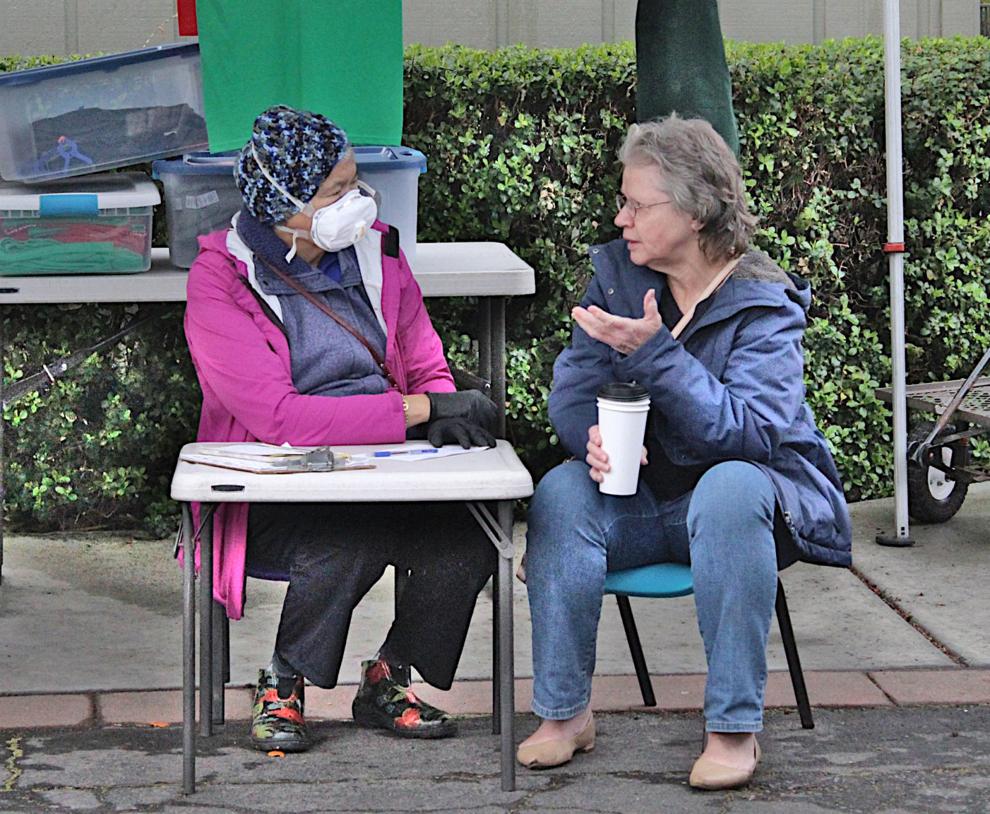 Trader Joe's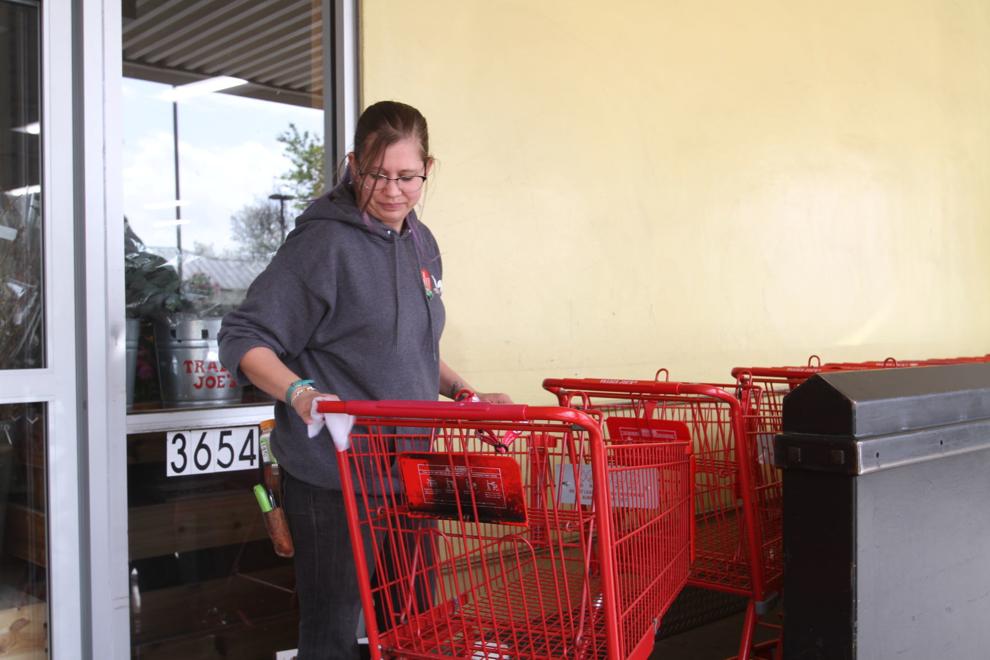 Coronavirus -- Hand sanitizer sold out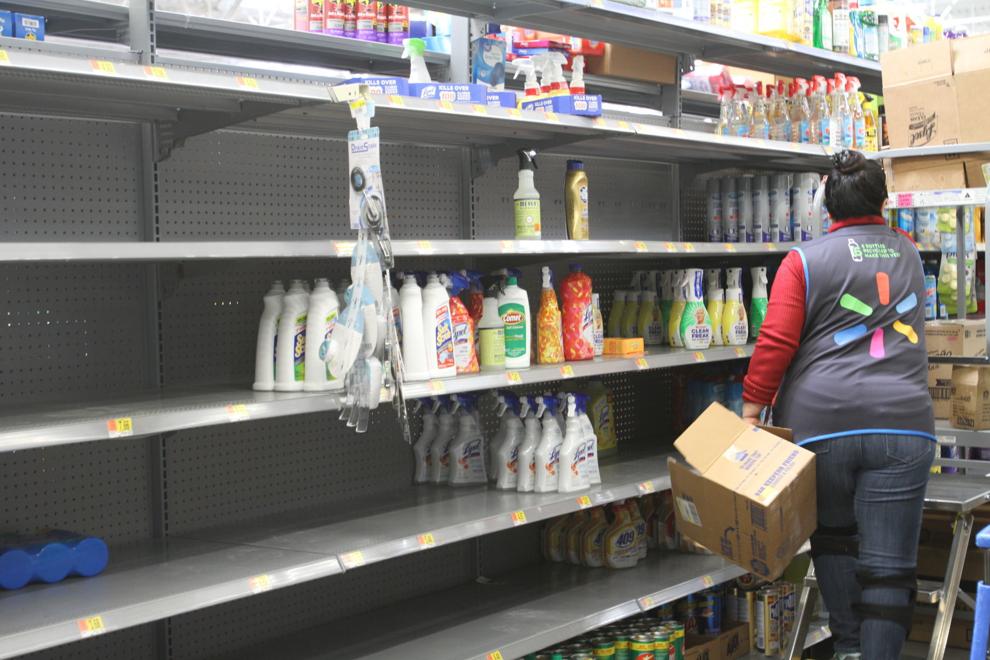 Carol Shour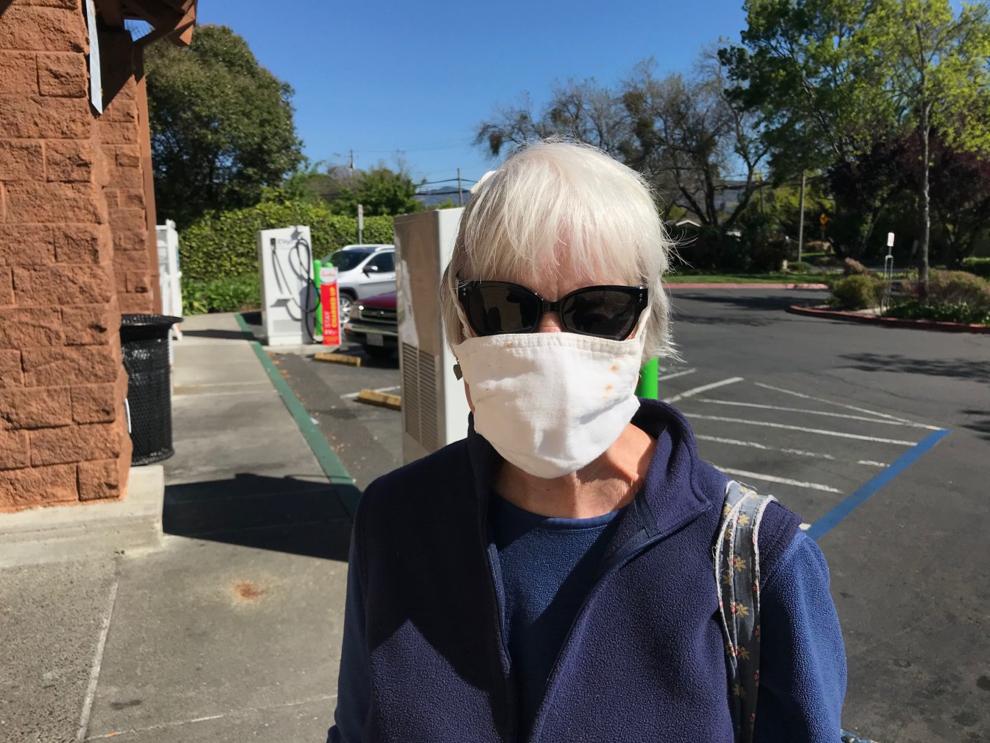 Safeway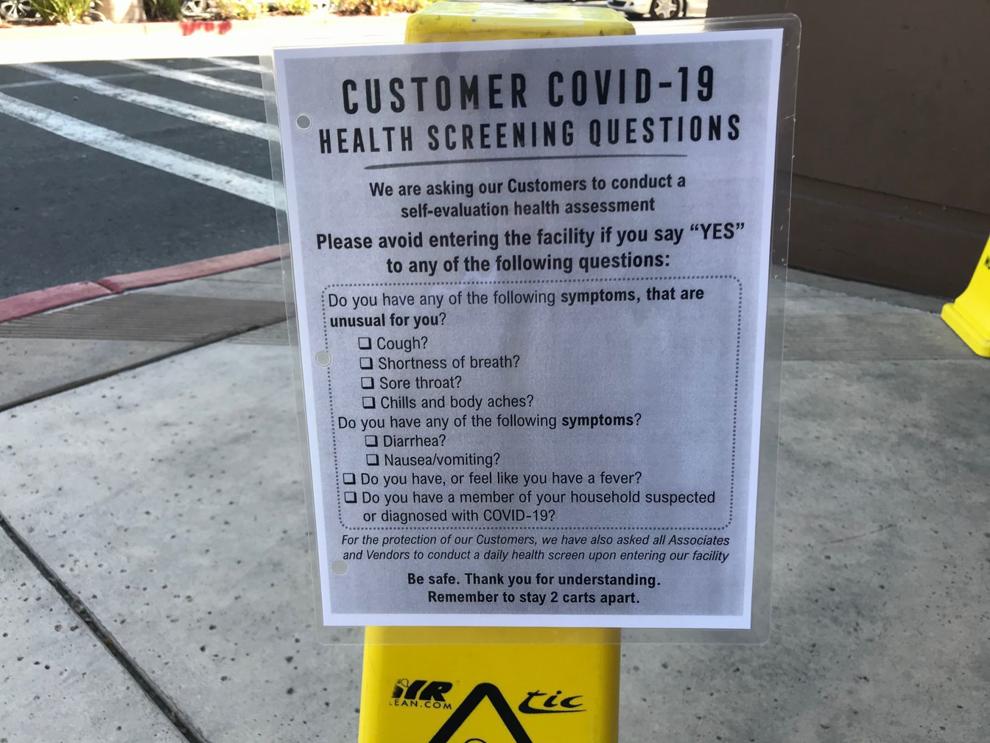 Safeway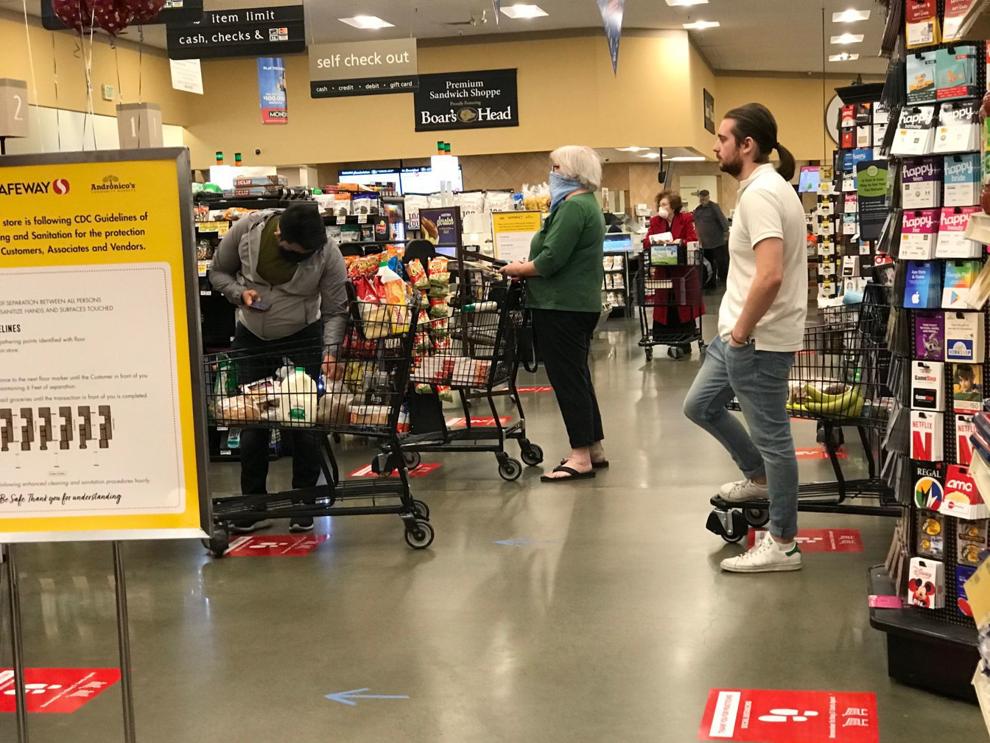 Safeway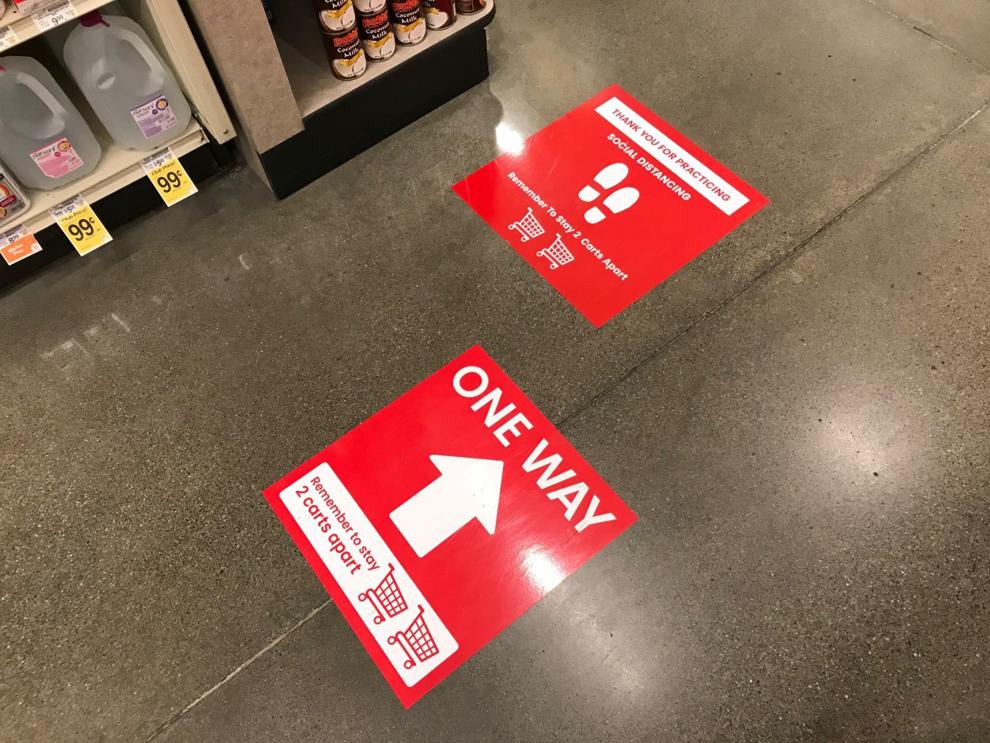 Safeway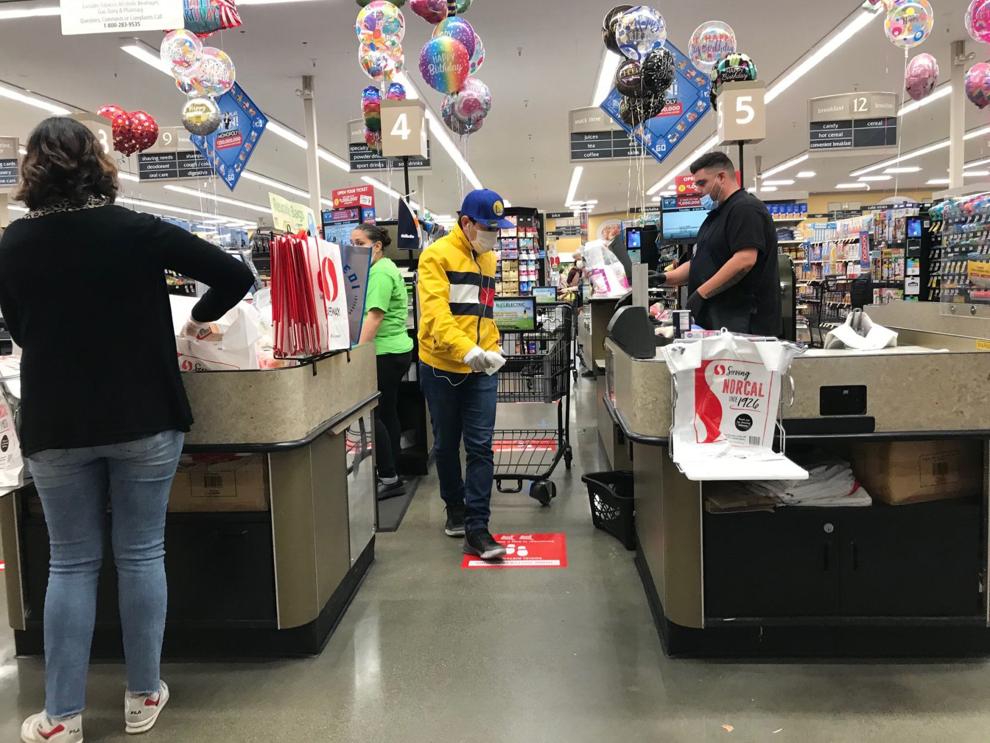 Lucky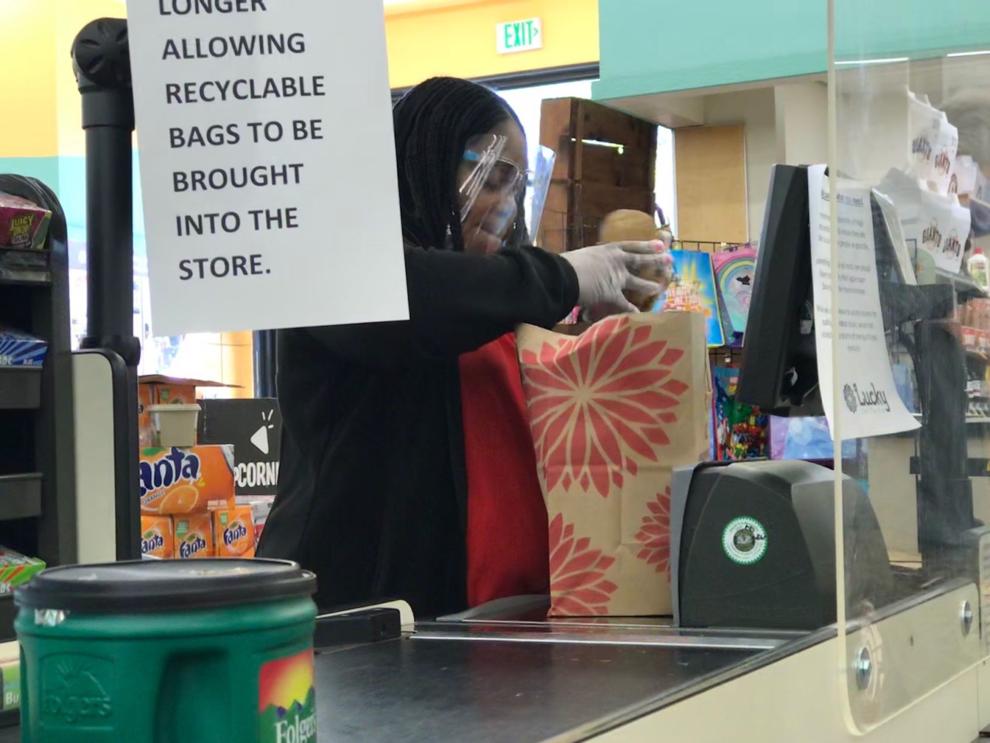 Trader Joe's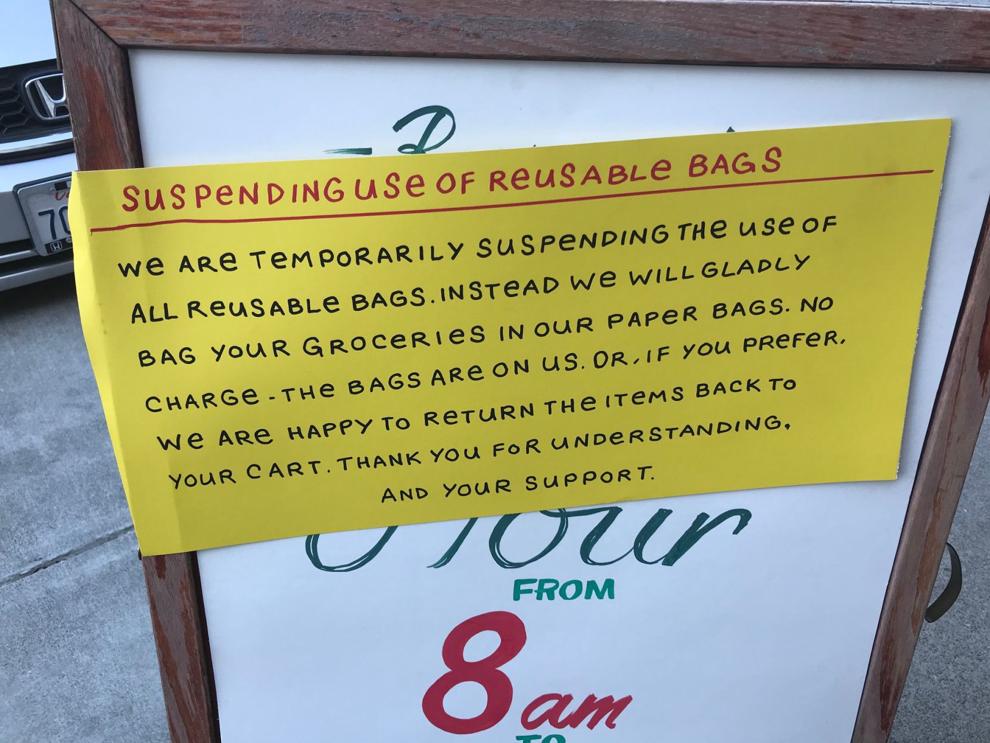 Whole Foods benches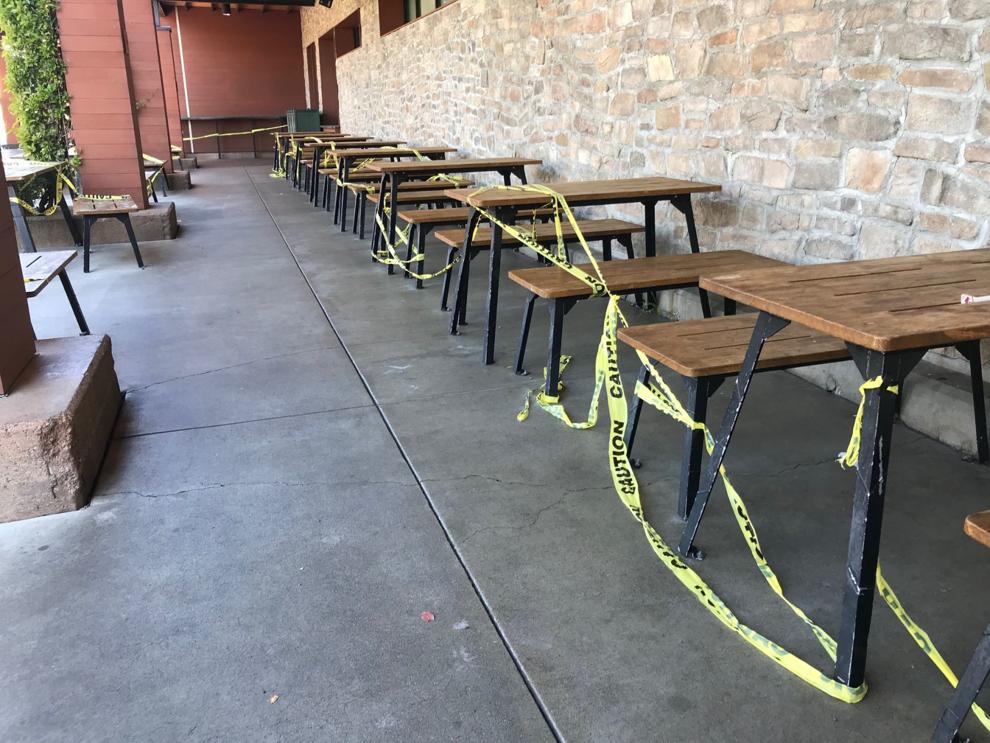 Trader Joe's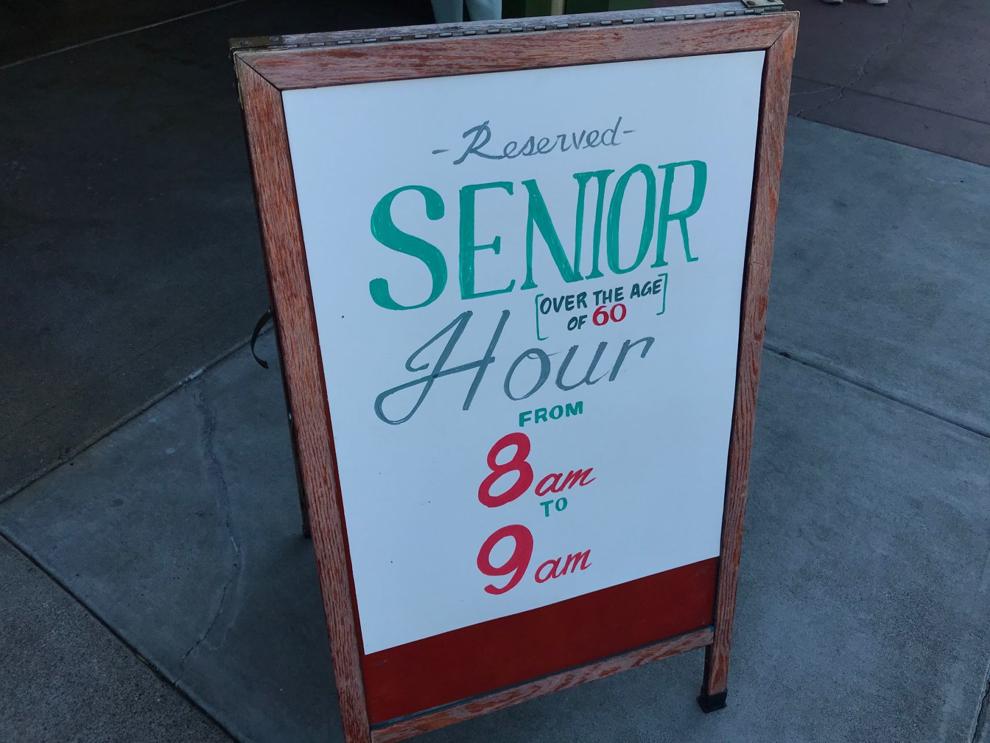 Whole Foods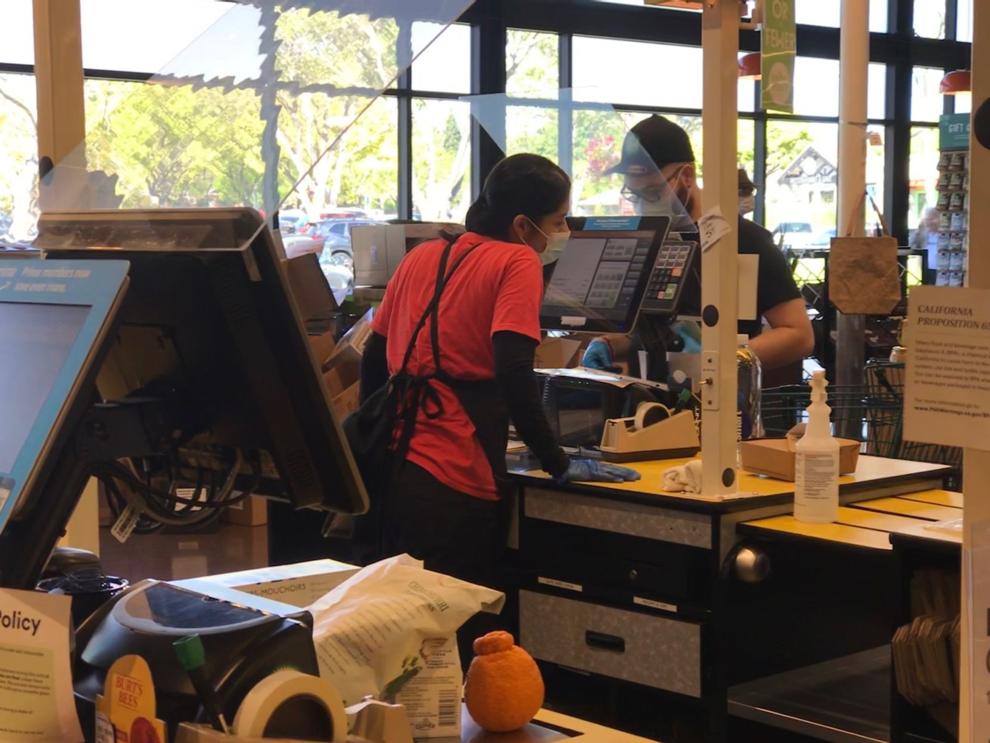 Whole Foods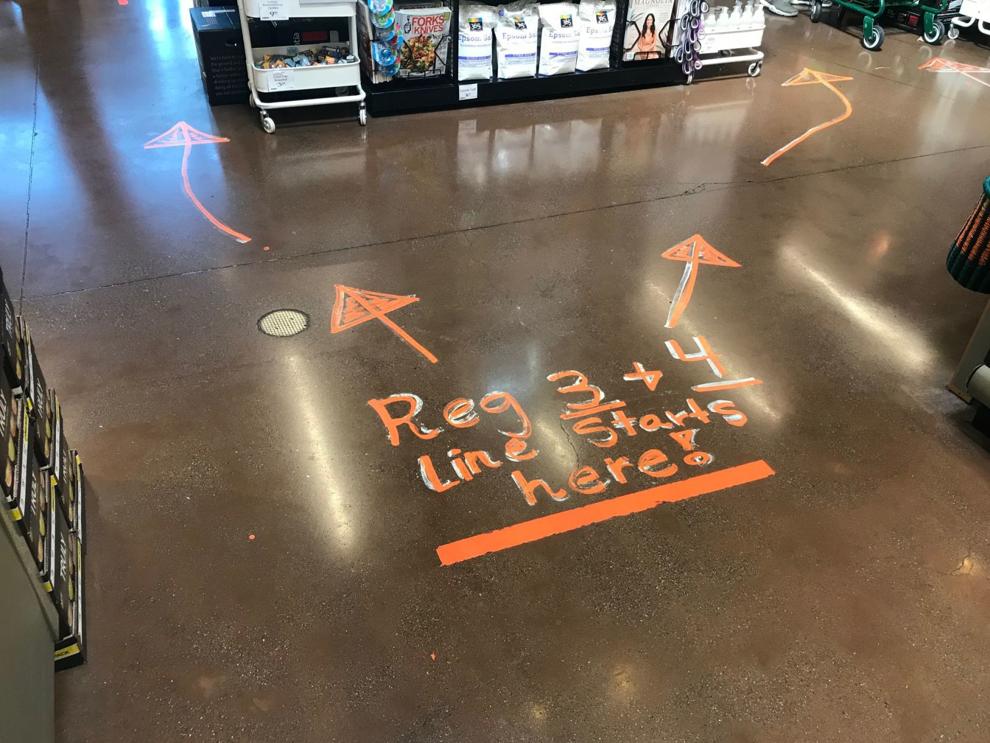 Whole Foods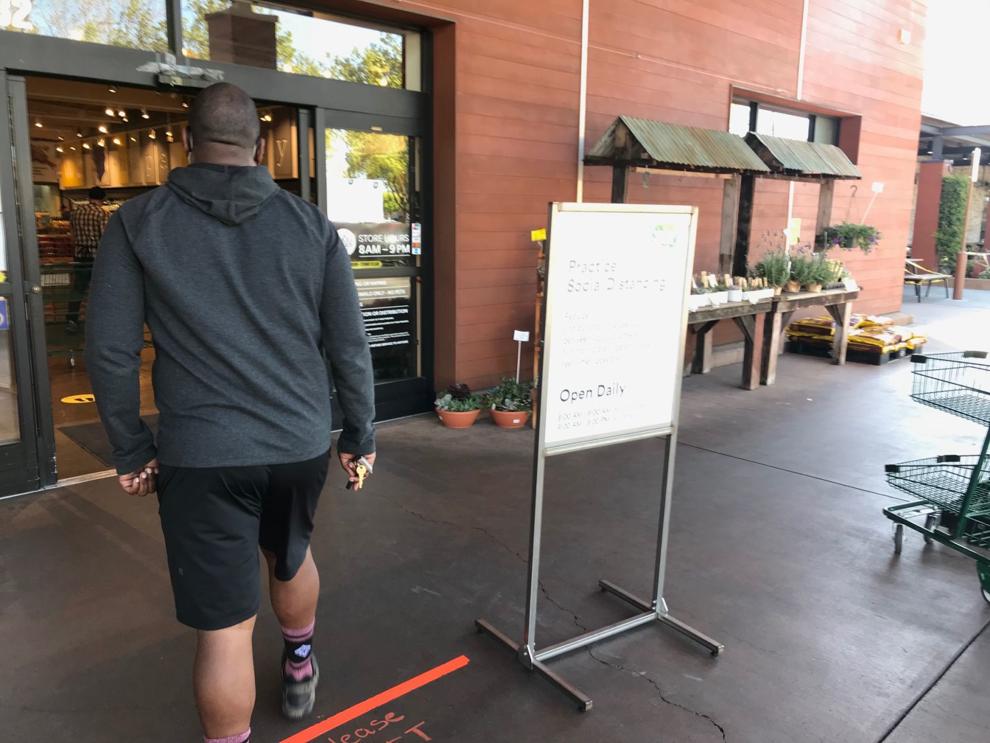 Whole Foods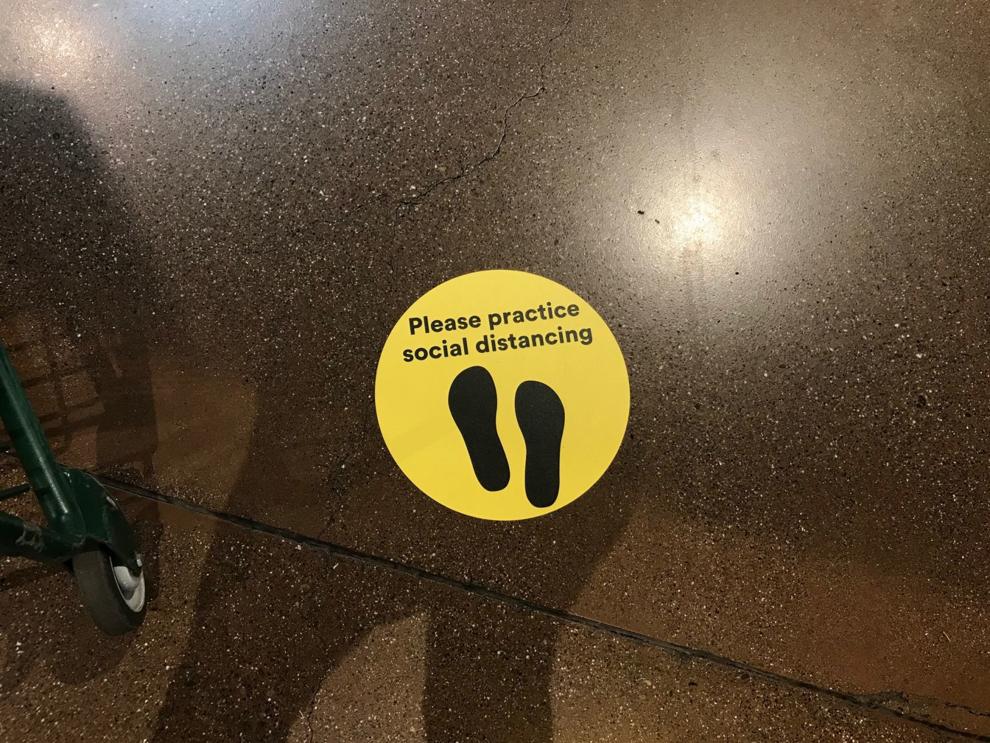 Whole Foods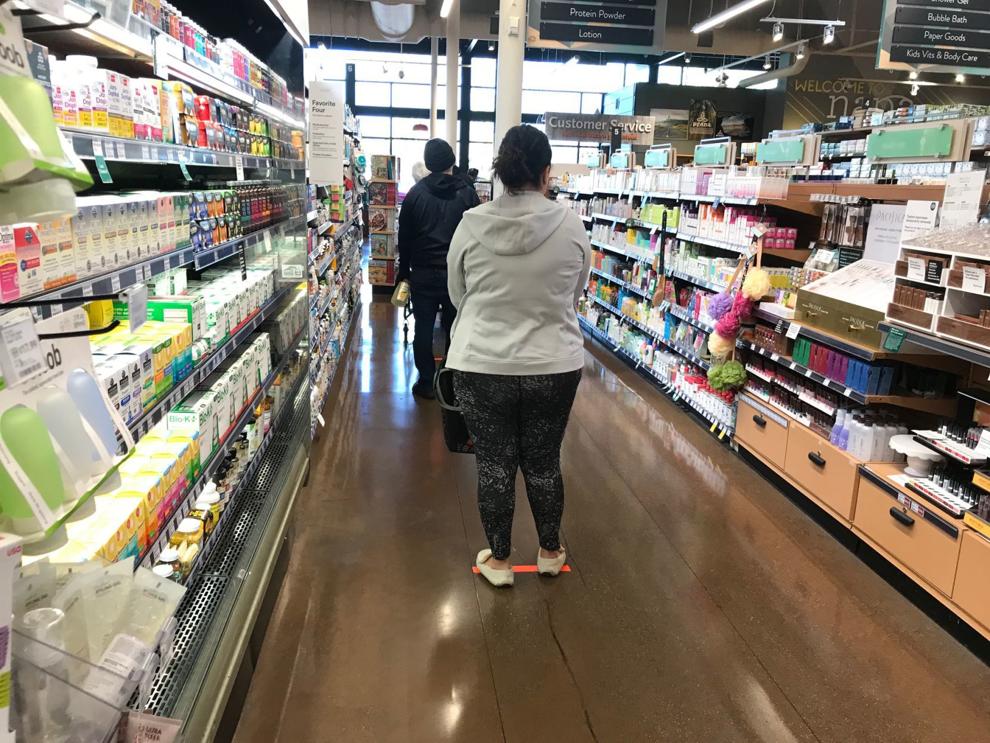 Grocery Outlet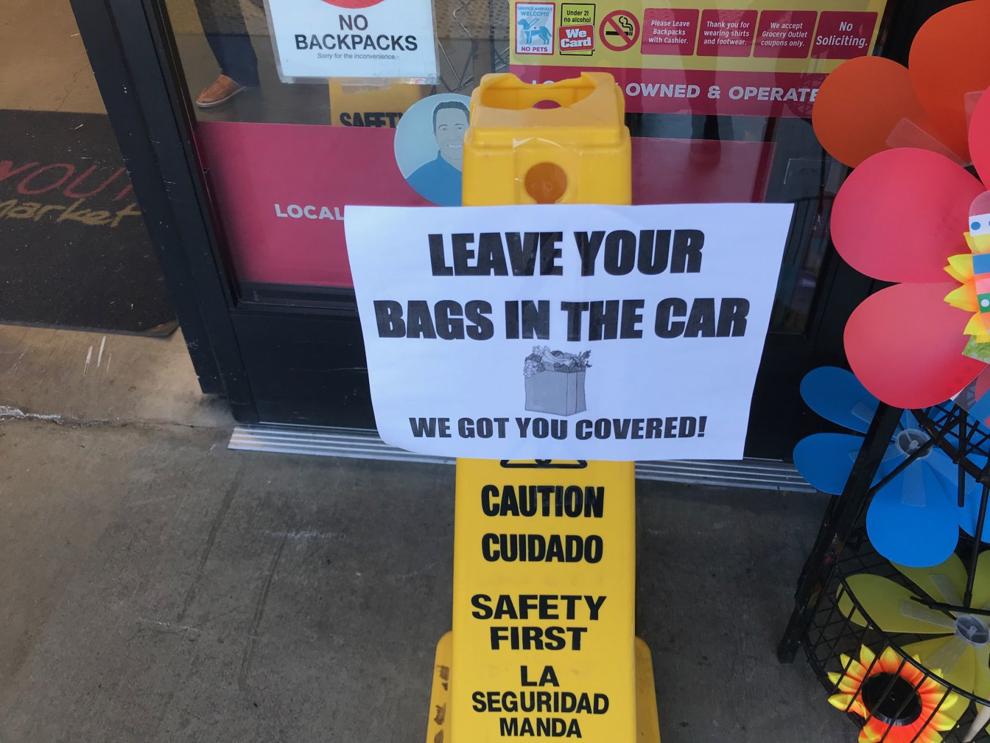 Grocery Outlet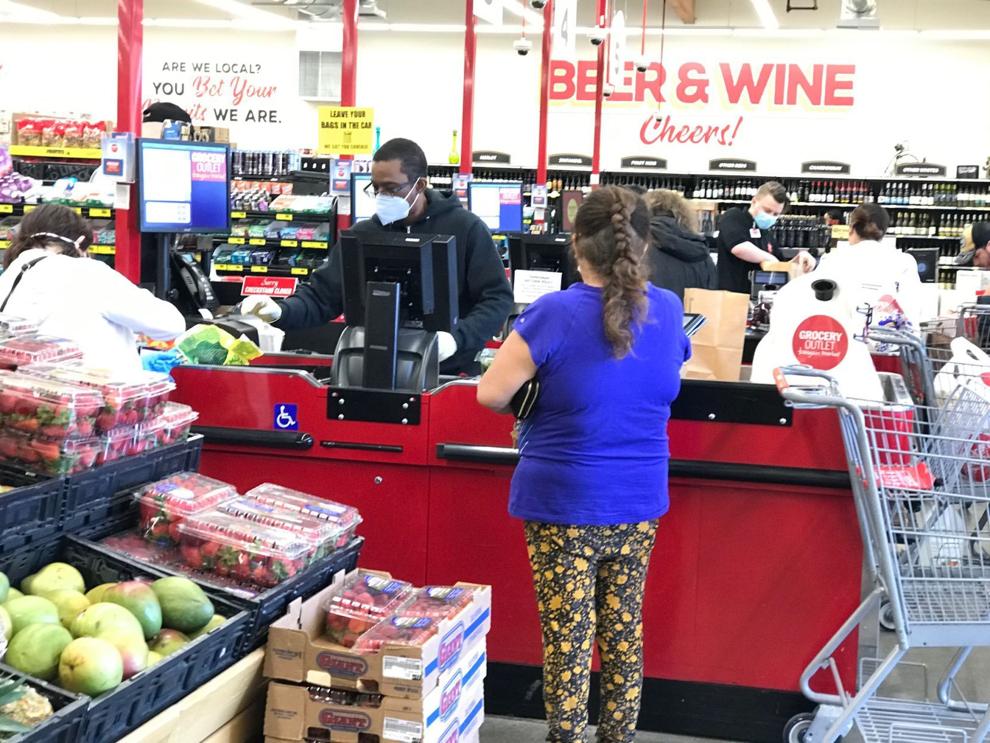 Grocery Outlet