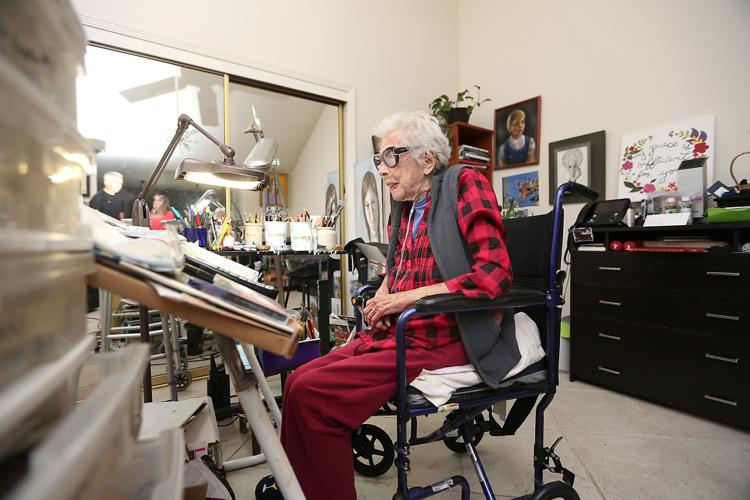 This is the second in a series of stories profiling a Napa woman, Margaret Keane, and her experience with aging and hospice care. To read the first story, visit napavalleyregister.com.
Margaret Keane may be 91 years old and wheelchair-bound, but according to Keane "I feel stronger every day."
Keane has congestive heart failure. She's also faced a number of health issues including pneumonia, circulation problems and various infections.
Earlier this year, her primary care doctor convinced Keane to accept hospice care services from Collabria Care in Napa.
Hospice care is designed to serve those facing transitions of aging, Alzheimer's disease and other serious illness or the end of life.
After becoming a hospice patient, Collabria Care hospice providers visit Keane, providing medical care, emotional and psychological support and other services. They include doctor house calls at her Napa home, an oxygen tank to help her breathe and regular pain medication.
In an interview for a story about Keane in the Napa Valley Register on Sept. 29, her son-in-law, Don Swigert, said that hospice care has made a big difference.
"It worked out great," said Swigert, who is married to Keane's daughter, Jane. "Frankly, I think her health has improved on hospice."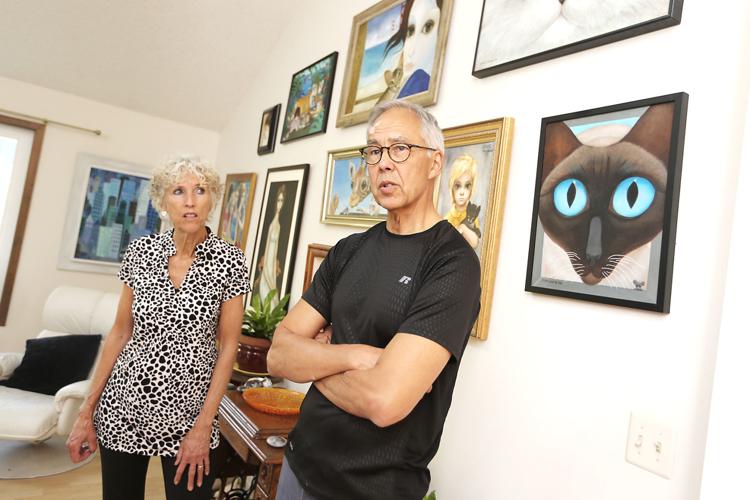 Yet Keane recently faced a few bumps in the road. In early and mid-October, Jane and Don Swigert said Margaret, who lives with them, seemed to be declining. Mentally, she seemed to be a little out of it, they said. She had some digestion problems and suffered from nosebleeds.
"We were concerned," said Don Swigert.
After consulting with hospice doctors, adjusting her pain medication and other changes, Keane recovered.
"She's the bounce-back queen," said Don Swigert.
"I am just feeling great," said Keane, during a visit at her Napa home on Nov. 5. "I have more time to do my Bible reading and painting."
Her art and her faith are both important to Keane.
The painter is best known for creating the renowned Big Eyes paintings. In 2014, her story was made into a feature film called "Big Eyes," starring Amy Adams and Christoph Waltz.
She's also a devote Jehovah's Witness.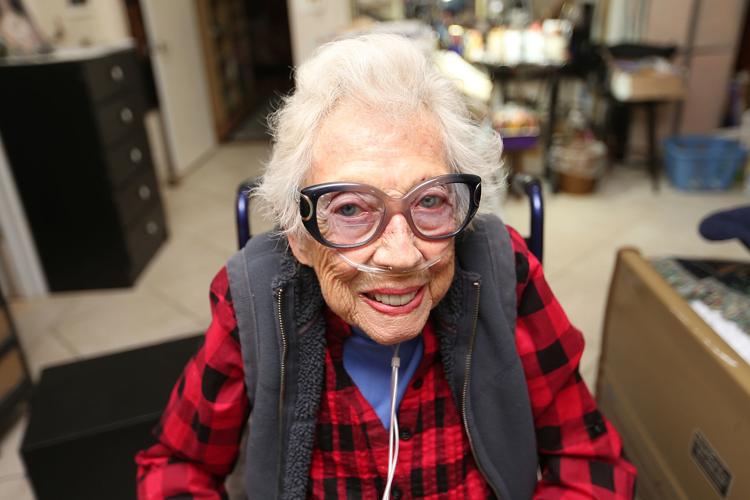 Besides her daughter and son-in-law and hospice staff, a significant portion of Keane's care comes from a paid caregiver.
Two of her most recent attendants have been women from the island of Fiji, in the South Pacific. Her current caregiver is Ina Vosaicake.
Vosaicake came to the United States several years ago via an immigrant visa. Before that, "I worked at a hotel back at home and met American people," Vosaicake said in a soft voice.
It was her first time to visit the U.S., she said. Compared to how large America is, Fiji is just "a dot on the map."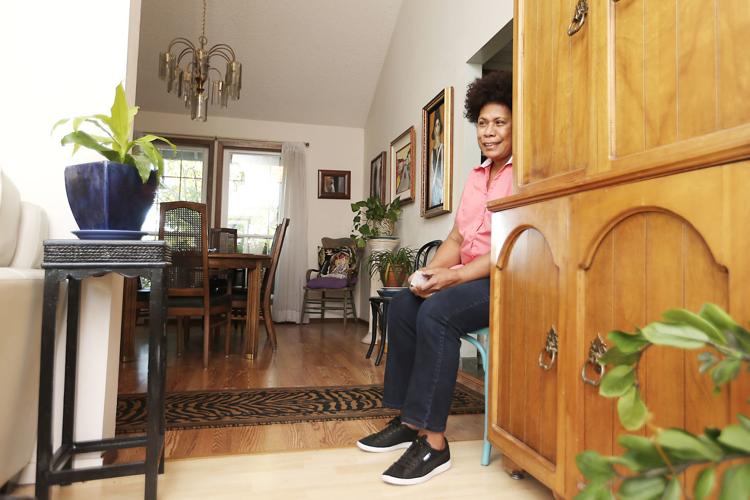 Vosaicake also has friends and a niece who live in the Bay Area and provide in-home care services, she said.
In the Fijian culture it is common for family members to care for elders, said Vosaicake.
"That's the way we live," she said. "We love people. Back home we stay with our parents" as they age, she said.
Vosaicake said she's happy to be living in California — especially Northern California. "I love it," she said.
The people in Napa "are beautiful and friendly," she said.
She joked about one Napa drawback – unlike from her home in Fiji, she can't see the ocean. "I don't like it," she said with a smile.
Vosaicake had only been Keane's caregiver for about three weeks but the two seemed to have already bonded.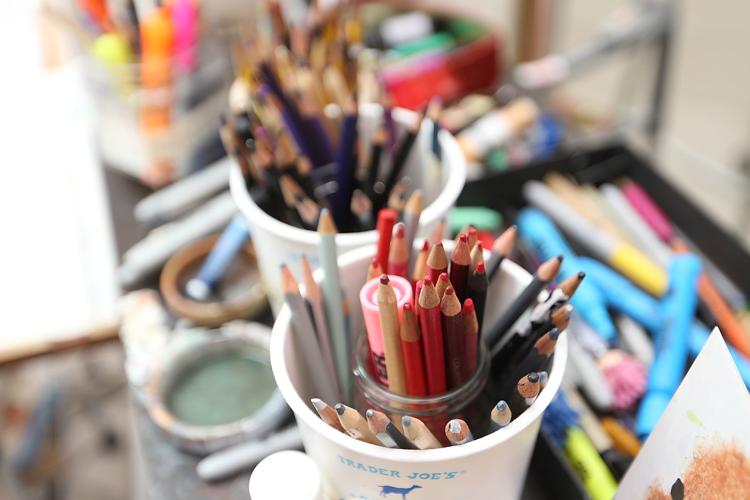 Vosaicake is teaching Keane Fijian words like "hello," "thank you," "the food is good," "beautiful," and "please."
The caregiver attends to many of Keane's needs including toileting, sponge baths, eating and taking her medicine. She helps wheel Keane around the house in her wheelchair, making sure the long oxygen cords attached to a central tank don't get tangled up.
Between baths and meals and other daily tasks, "We have a lot of laughs," said Keane.
Vosaicake also reads scriptures to Keane. The two live in Keane's large artist studio, which is an addition to the Swigert home.
The studio includes a small kitchen, large bathroom, painting table and room for a hospital bed for Keane and bed nearby for Vosaicake.
Vosaicake said before she met Keane had no idea she was a famous painter.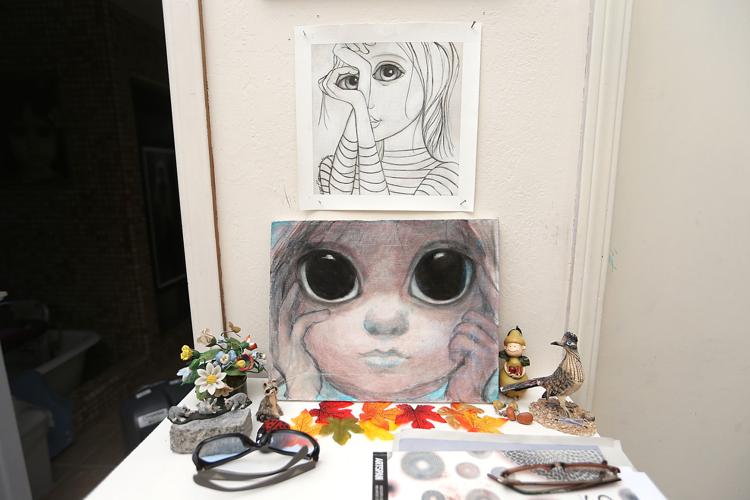 The artist said she's encouraged Vosaicake to draw along with her. Vosaicake showed a painting she did of a dolphins and fish in the sea. "I used to love to draw when I was a little girl," she said.
On her days off Vosaicake said she likes to walk and use an exercise bike on the patio. "I love to sing hymns," she said. Vosaicake is Methodist.
Keane said the first thing she does when she wakes up each morning is "I thank Jehovah I made it through the night."
"Then, she goes right to her table" to paint, Vosaicake said of Keane.
For breakfast, Vosaicake will make Keane her favorite soft-boiled eggs. Don Swigert brings her favorite cold-brewed coffee.
During the day she enjoys a snack of popcorn with some lime juice sprinkled on it.
Keane said she doesn't experience much pain "unless I try to lie down" flat. "Then I can't breathe and I get panicky," she said. At night, she sleeps with her head elevated.
"She sleeps well," Vosaicake said of Keane.
She takes pain medication every four hours. Vosaicake keeps a notebook noting each dose and time.
Jane Swigert said lately her mother has taken to telling stories of her family from long ago. Those memories are particularly vivid, she said.
"My whole family was peculiar," said Keane.
Get local news delivered to your inbox!
Subscribe to our Daily Headlines newsletter.