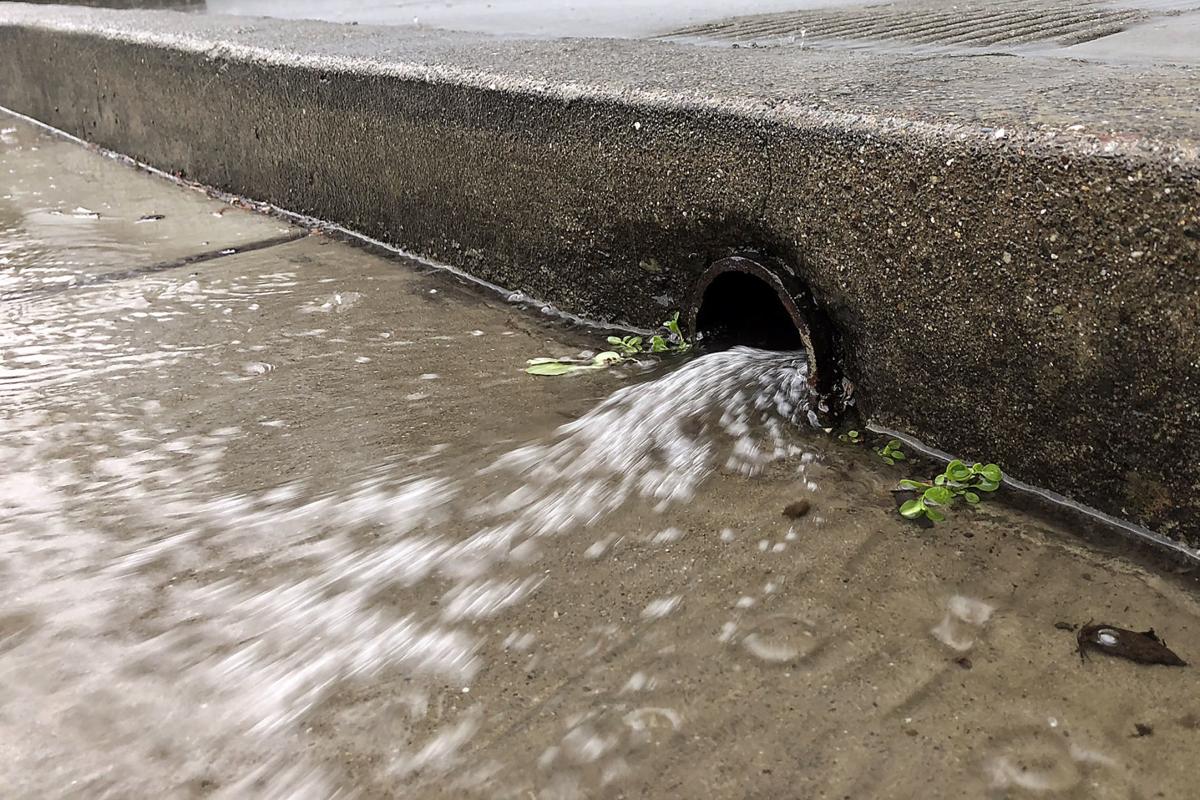 Here comes January, which usually is one of the coldest, rainiest months of the year.
That's just what Napa County needs. The county is coming off a subpar 2017-18 water year. The latest U.S. Drought Monitor shows the southernmost county as having "abnormally dry" conditions and the rest as having "moderate drought" conditions.
A wild, wet January would be just the thing to wash away drought fears. But in recent years, some Januarys have been so dry that the rainfall wouldn't fill a thimble.
This January could be the key to having a normal-to-wet rain season that would fill local reservoirs and push back the worst of fire season. Napa State Hospital since Oct. 1 has received 7.72 inches of rain, 77 percent of normal for this point of the water year.
"Guarded optimism," said Mike Pechner of Fairfield-based Golden West Meteorology. "It does not look real bleak."
For one thing, the storm-repelling mass of high pressure that was a hallmark of the 2012-2016 California drought is not in place. Pechner said the ridge this rain season shows signs that Pacific storms can break through.
In addition, El Nino conditions seem to be strengthening in a way that could improve rainfall not only in January, but February as well, Pechner said.
"Some of the atmospheric conditions needed for more rain are in place," he said.
Rain could return to the area as soon as Sunday for the first time since Christmas Eve. The storm door could crack open a little so more storms could follow, Pechner said on Monday.
Still, he's not counting his rainfall before it falls in the rain gauge. Pechner said climate change is a caveat that might lead to a drier El Nino outcome.
The National Weather Service on Wednesday morning moved the predicted arrival of rain up to Saturday. Strong winds could accompany the storm, depending on the strength and track of the low, an area forecast discussion report said.
Napa State Hospital on average receives 5.13 inches of rain in January, according to the National Weather Service. That statistic is based on the 30-year period from 1981 to 2010.
Rain totals in California vary wildly to reach an average. Napa State Hospital in January 2015 received what is assuredly close to the record low since the Romans invented the month in 700 B.C., given almost no rain fell.
In contrast, Napa State Hospital in January 2017 received 13.28 inches, the fourth-highest total in a century.
Below-average rainfall doesn't necessarily mean a bad year for grape growers. During the last water year, Napa State Hospital received 19.22 inches, well below the average of 27.71 inches.
Even so, one grower during an October panel on the Napa County harvest called 2018 "a winegrower's dream." Rain came at favorable times and summer heat spikes weren't an issue, panelists agreed.
Whether or not rainfall pans out, January 2019 is starting out with seasonable temperatures, though the nights are chilly. Daytime highs this week are expected to be in the mid-to-high 50s and nighttime lows in the low-to-high 30s. The average January high temperature at Napa State Hospital is 57 degrees and low is 39.4 degrees, statistics show.
Get local news delivered to your inbox!
Subscribe to our Daily Headlines newsletter.