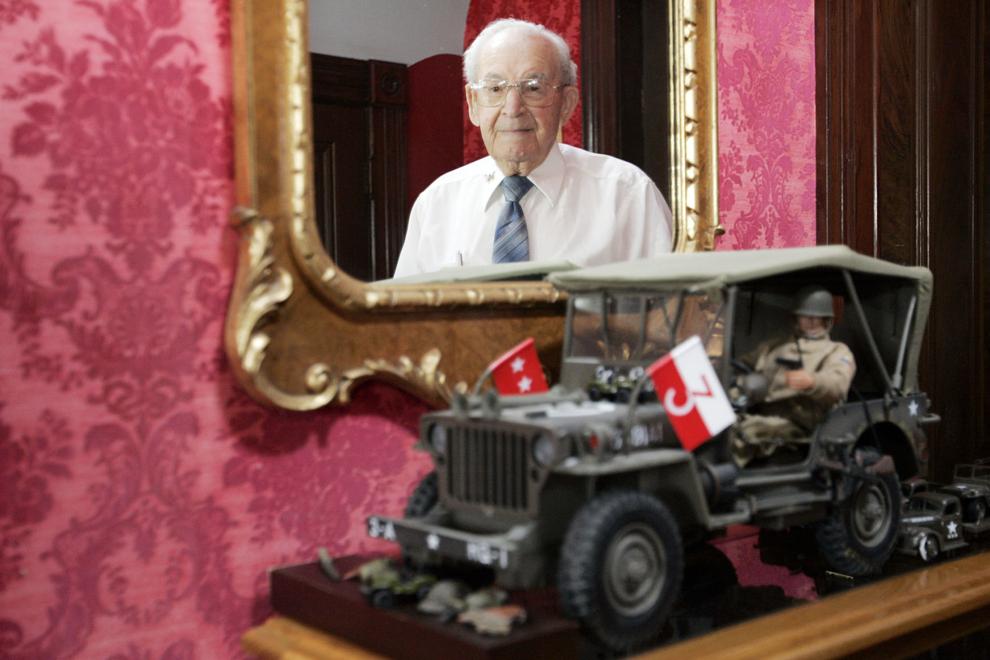 Francis J. "Jeep" Sanza, who had lasting fame as Gen. George Patton's driver in World War II, died early Tuesday morning at his Napa home. He had celebrated his 99th birthday in October.
Sanza, who acquired his nickname in 1941 while in the U.S. Army. He signed his checks "Jeep Sanza." He had a second moniker, Napa's "milkman," his daughter, Lavon Sanza Fagan, said Tuesday.
Sanza worked for Clover Stornetta Farms for 38 years, at first driving commercial and home delivery routes, and later as the dairy's representative at the Napa Town & Country Fair where he would hand out free ice cream cones.
Sanza, who died at the family's Victorian home on Third Street, gave many newspaper interviews over the years about driving a Jeep for General Patton during the closing months of World War II in France and Belgium.
Patton was one of the war's legendary figures, inspiring fear and respect among his troops as he led the U.S. Third Army's march across Nazi-occupied western Europe.
Even in old age, Sanza would regularly get letters from World War II buffs who wanted him to autograph photos and newspaper clippings of Patton. He was a rare living link to one of the war's major personalities.
Sanza had a trove of Patton stories from the final months of the war. He drove a Jeep with three stars on the sides, with Patton always riding up front next to him.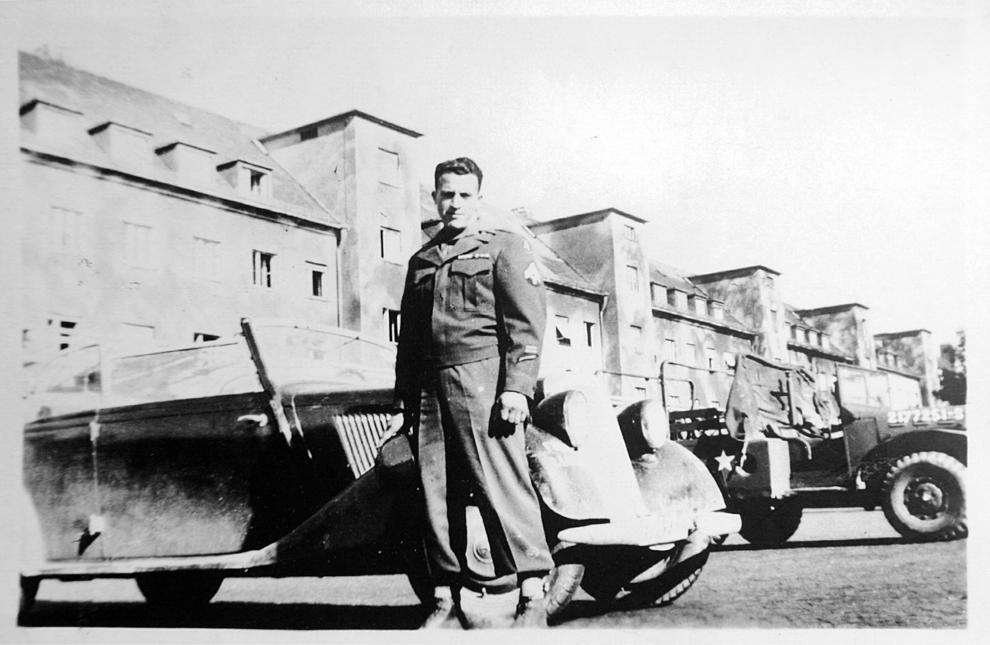 The general usually knelt in silent prayer before entering the vehicle, only to let loose with swearing during the conversations on the road, he said. When Patton was agitated, he would hit the windshield with his riding crop.
Patton, who nearly derailed his career in 1943 by twice slapping soldiers diagnosed with battle fatigue whom he accused of malingering, devoted many hours to visiting wounded American soldiers in field hospitals and handing out Purple Hearts, Sanza would recall.
After the war, Sanza returned to Napa and took a job in the ammunition department at Mare Island Naval Shipyard. Then, after a stint as a beer distributor, he joined Clover Stornetta.
He was born in Forestville, Pennsylvania in 1918. During World War II, he was stationed briefly in the Browns Valley area of Napa, where he met Evelyn Kramer and they were married.
Oliver North published a series on Sanza during the Patton section of "War Stories" and he had been to Washington, D.C. several times to speak at the Veterans National Convention.
Sanza helped out with school lunches at Justin-Siena High School and was active with the Italian Catholic Federation. He supported scholarships for the Catholic Schools in the Napa Valley.
He was the last surviving child of Nicola and Lucia Sanza (Sansonetti) who came to the U.S. from the Abruzzo Region of Italy.
He is survived by his wife Evelyn and their four children: Lavon Sanza Fagan and Nick Sanza of Napa, Christine Sanza McCall of Grass Valley and Frank Sanza of Sherman, Texas.
Funeral arrangements are pending at Claffey and Rota Funeral Home in Napa.