Craig Sultan is so determined to find new employees for his Napa optometry business that he's come up with a novel recruiting idea.
"I'm going to stand on street corners with a poster board on me saying 'Need Help,'" he said.
Sultan was only half-joking. The owner of The Eye Works Optometry, Sultan said he was recently able to hire a new optometrist, but he still needs at least two or three more employees for admin work and other duties.
He's even offered on-the-job training for workers new to the eye care field, "but even those people don't respond," to online job ads or postings.
"It's like your potential employees crossing a desert, but they don't make it all the way."
Support local news coverage and the people who report it by subscribing to the Napa Valley Register. Special offer: $1 for your first 6 months!
According to the California Employment Development Department (EDD), the number of jobs ads in Napa County has almost doubled from July 2019 to July 2021. Two years ago, the EDD counted 2,693 Napa County job ads. This July there were 5,232.
While still higher than before the pandemic began, Napa County's unemployment rate continues to fall. At 5.8%, the Napa County rate is now the 11th lowest in the state.
"It's a horrible labor shortage," said Joanne Sanders, CEO of Bolt Staffing in American Canyon. "It's affecting every industry."
David C. Carroll of Napa River Pet Hospital and Napa West Pet Hospital said that he's run an ad for veterinary workers on one online job source for six months without a single applicant.
"I've been looking for a receptionist, assistants," and more he said. "If I could find four good people, I'd hire them tomorrow."
Carroll said at one point he was able to hire two new staffers, but they didn't last. One new employee never showed up for her first day of work and the second worked a day and a half, "left at lunch and never came back," he said.
"It's been very difficult," said Carroll.
He wonders if people collecting extra unemployment due to COVID have less incentive to come back to work. Or parents who don't have childcare due to the pandemic.
Through advocacy with organizations like North Bay Jobs with Justice, Napa and Sonoma Valley agricultural workers have a voice and avenue to discuss their concerns in hopes of a safer, more just workplace.
"I think some of it, too, people are afraid to go back to work and be exposed to the public."
Trying another tactic, Carroll offers his employees bonuses of $500 to $2,000 for every new employee they can successfully recruit.
He's already increased wages, said Carroll. "Nobody is working at minimum wage anymore," said the veterinarian. "We've bumped up existing staff," from $15 an hour to closer to $20.
"We raised that level because we want to keep the staff we had."
He can't raise it dramatically higher, said the vet. "You have to make it sustainable for the business. It's a balancing act."
The restaurant industry is also particularly hard hit.
Tom Finch, the owner of Filippi's Pizza Grotto, said he's always looking for new hires.
"We're short-handed every day," said Finch. "The market is scarce right now," said Finch.
He thinks a lot of people have left the industry to do something other than food and beverage, "because of the exposure to COVID."
Some of his employees have left California all together, said Finch. "We lost them to other states, Idaho, Chicago, Indianapolis. All over."
Right now, he's hiring for every role at his restaurant. And it's not just Filippi's.
"You can go up and down the street in Napa, and they will all say the same thing," he said. "We're all working short-handed."
That also means he's had to raise wages. "A lot," said Finch.
"To get staff in we're paying well over what we used to pay. Substantially more for the workers."
Lauri Berean, the assistant store manager at Outdoor Supply Hardware said she was able to hire five new people in the past month, but some of those came from other OSH stores.
In many cases, "That's like the only way," to find new staffers, she said.
"And to get them you have to give them a little more," in wages, she said. For example, the company has raised some hourly wages by more than $1 an hour, she said.
Even with that, "It's still challenging," said Berean. "I could definitely use six more people right now."
She's trying everything, said Berean. They hung a big hiring banner outside. They're asking employees to promote jobs on social media.
She can be flexible with schedules, but the personality also has to fit, especially for cashier jobs.
"I look for bubbly, outgoing people," said Bereans. "They are the last person the customer sees. I want someone outgoing and energetic, who doesn't want to sit on a stool."
After all, "this all going to come to an end someday," she said of the one-sided job market. And when that happens, "You want to be the one with a job and your foot in the door."
Louis Zandvliet, executive vice-president of Ameridia Innovative Solutions in Napa, is facing the same problems.
"We were looking for technicians and warehouse employees and a sales manager," said Zandvliet. After a long search, he was able to hire the sales manager, but he's still looking to fill the other jobs.
"First of all, even if you place an ad, you don't have anybody answering," he said. "I have absolutely no clue why. Apparently it's a COVID-related thing," but people still need to work, he said.
"What you have to do is really be more flexible with a lot of things, like benefits," said Zandvliet. "That makes a difference," he said. According to Zandvliet, the company covers the monthly insurance premiums for workers.
To some extent, he can raise wages. "But we have our limits. Your company needs to be profitable." If wages are too high, "it becomes really complicated to break even."
Knocking on doors
Joanne Sanders said that Bolt Staffing has a variety of strategies they share with their clients who are looking to fill jobs.
It depends on the industry, but "we are asking them to evaluate their pay rates. We are advising them to make sure they have their COVID protocols in place in order to ensure people feel safe while they are working, and we are asking them to be creative and flexible with schedules," and how they review resumes and experience.
"We're asking them to adjust their expectations based on the last 18 months of our lives," said Sanders.
Career paths, longevity and education — the traditional benchmarks used to evaluate fit for positions — have changed, she said.
With enhanced unemployment wage benefits adding up to the equivalent of around $17 per hour for many workers, "that's the new rate that employers are competing with to attract talent," said Sanders.
The recruiting professional said her firm is trying to find new employees any way they can, "including going door to door and meeting people where they are."
"We say there are many companies that could really use help right now, would you like to know what jobs are open, what the jobs are paying. Would you consider going to work?"
She's never seen such an uneven job market, said Sanders. "It's a crisis but time and patience will get us through this."
Sonoma State University professor of economics Rob Eyler said Napa County isn't alone in its search for workers. "It's a very dynamic and complex topic," affecting California and the nation, as a whole, he said.
A number of key reasons are causing the problem.
First, due to the pandemic, for safety reasons "there is some worker reticence to go back to their old jobs," he said.
Some workers will go through an interview process and even receive a job offer, yet decide not to take the job because they still don't have adequate childcare and can't return to work.
For other workers, the amount of enhanced unemployment benefits they're receiving is another deterrent. For example, the unemployment benefits may not be as much as they'd make working full time but because at the same time they don't have childcare expenses, there's less incentive to return to work.
However, those "extra" unemployment benefits won't last forever, Eyler noted.
Other workers are taking advantage of their unemployment to train for new jobs or return to school. They may never return to the jobs they left.
Job seekers should be cautious, said Eyler. The longer employers struggle to find workers, the larger incentive they have to do more with less, noted Eyler. Employers will find ways to squeeze out every extra bit of productivity from staffers.
"Workers should not assume the jobs that are being offered are going to remain in play … forever."
Eyler's ideas of how employers can entice job seekers include offering a cash payment upfront or signing bonus, a childcare subsidy, and COVID-19 safety assurances.
And yes, employers can always raise wages. However, "once you've increased those wages, it's very tough to reel it back," Eyler noted.
Photos: One the job at Napa West Pet Hospital
Napa employers seek workers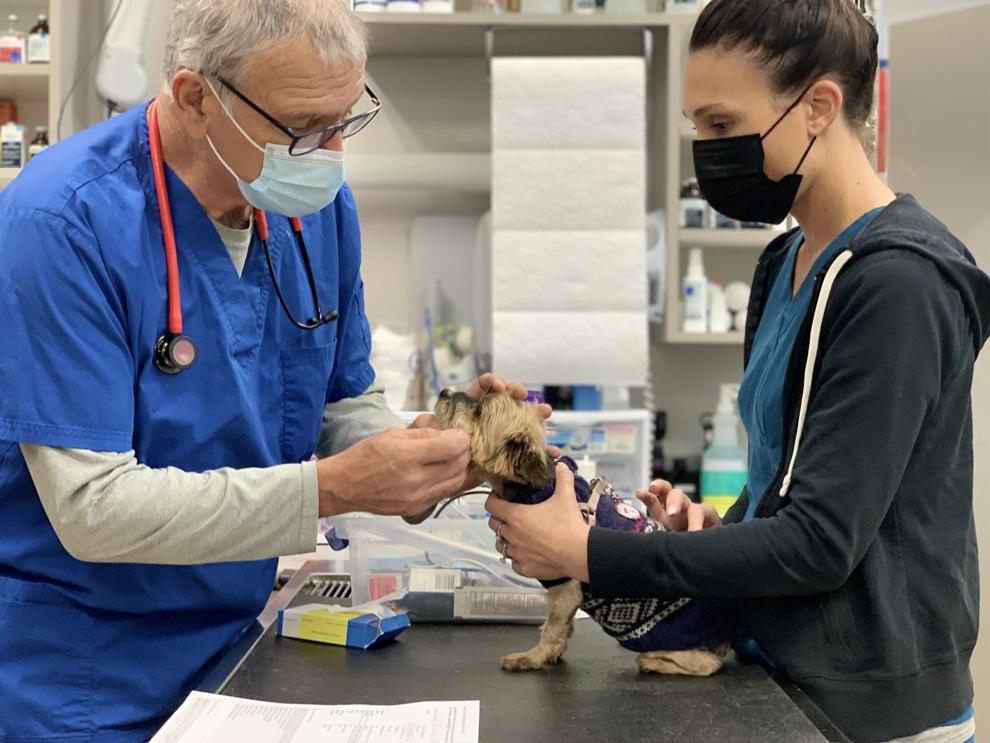 Napa employers seek workers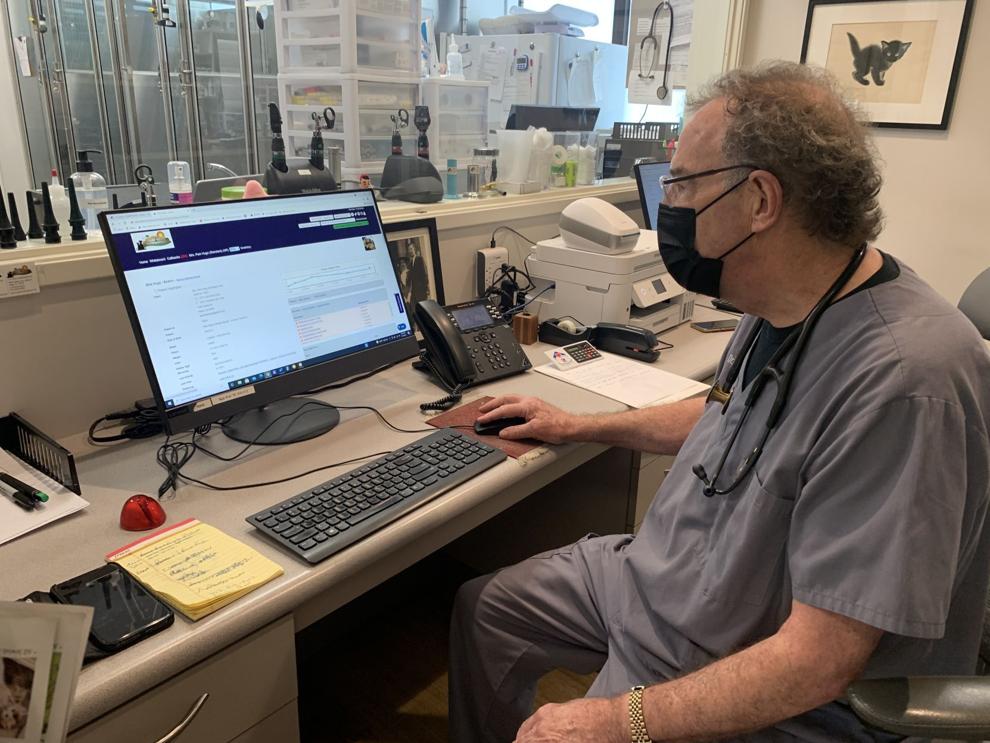 Napa employers seek workers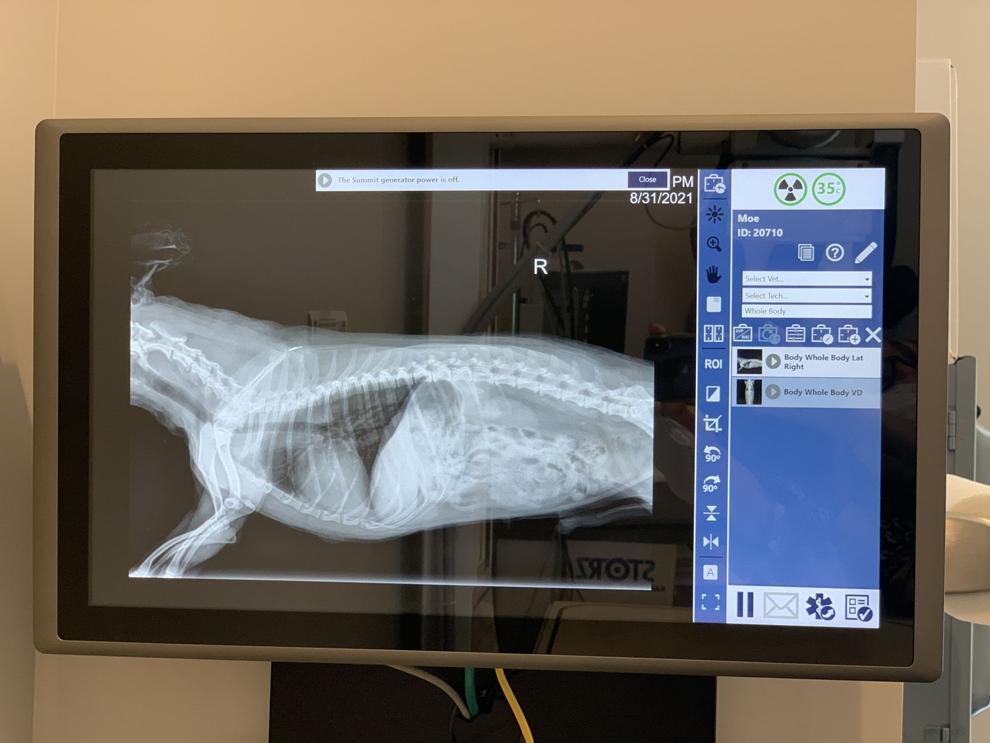 Napa employers seek workers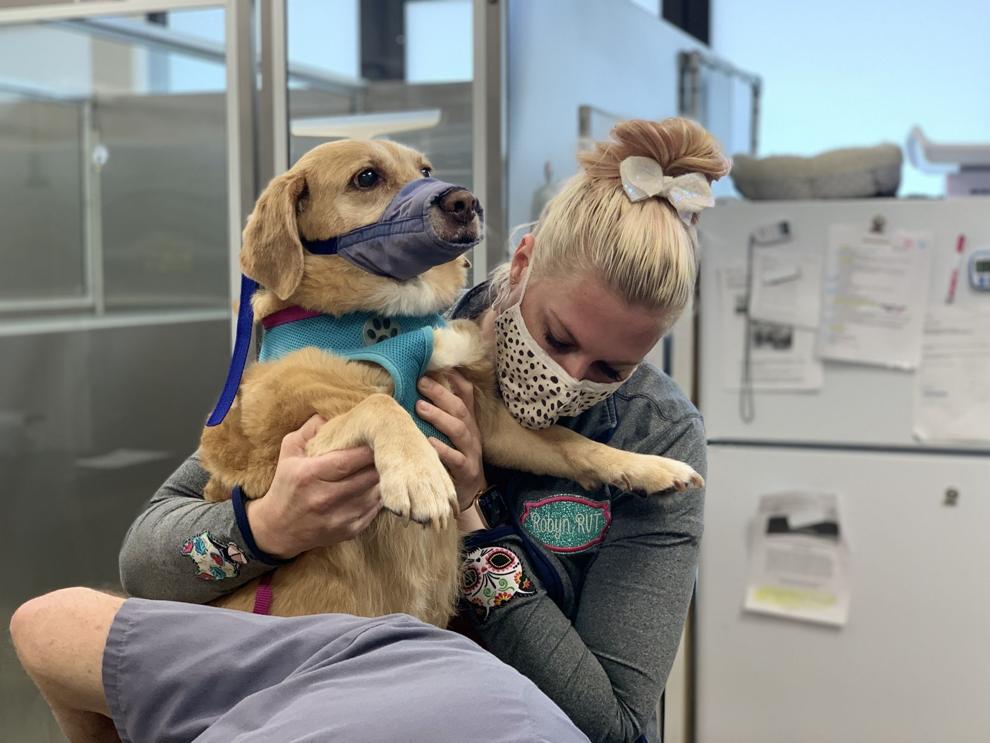 Eye Works Optometry in Napa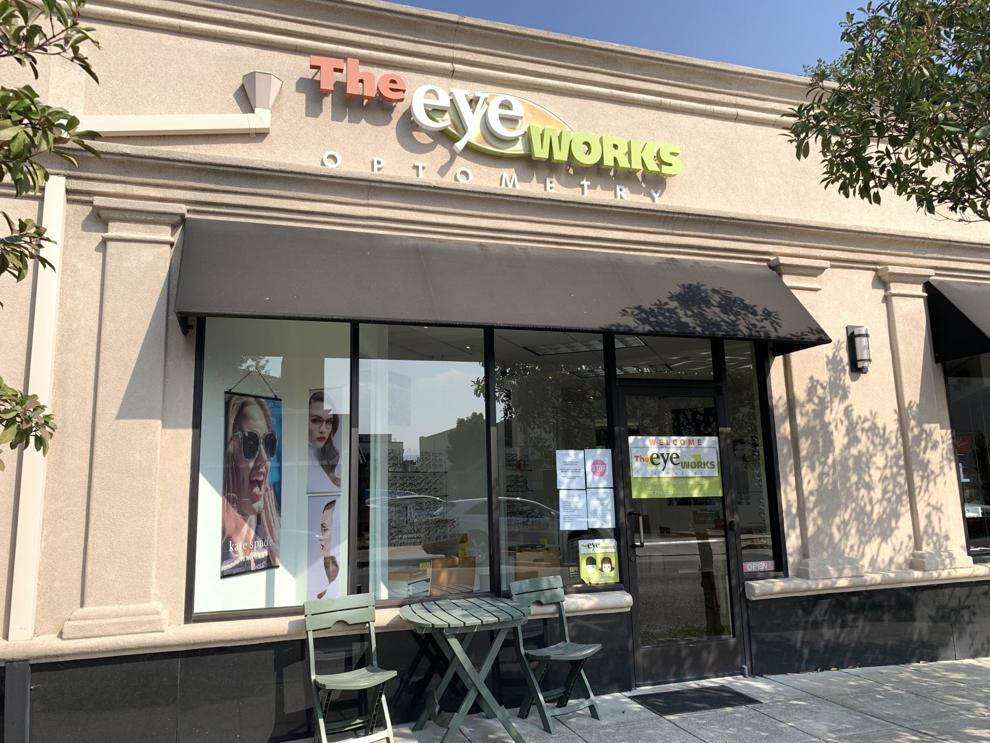 Napa employers seek workers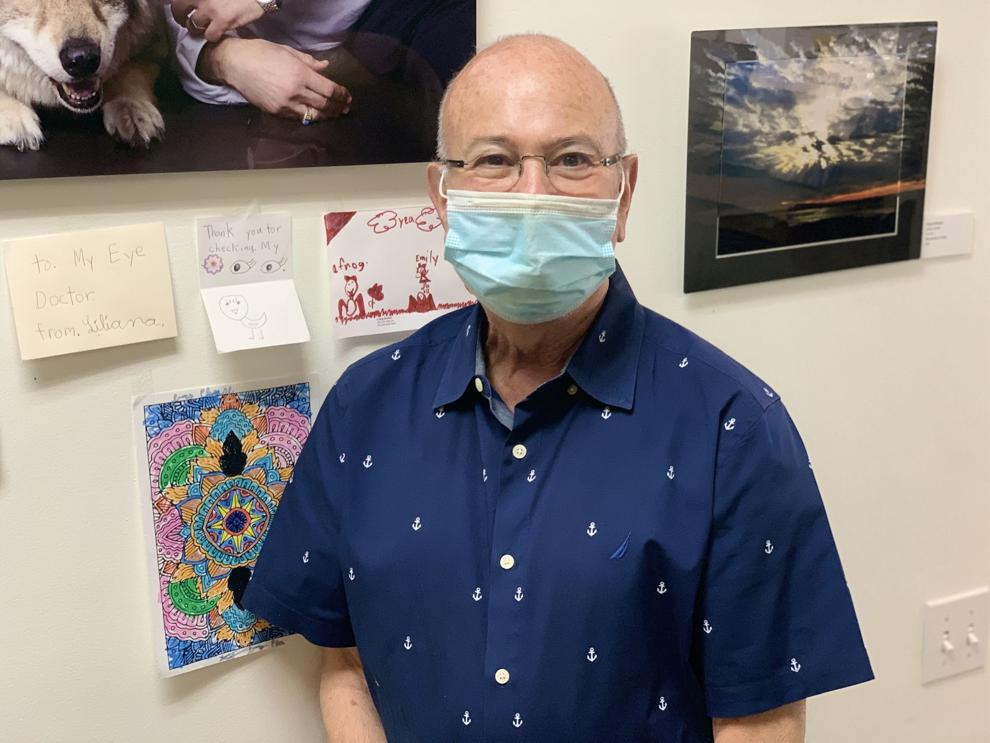 Napa employers seek workers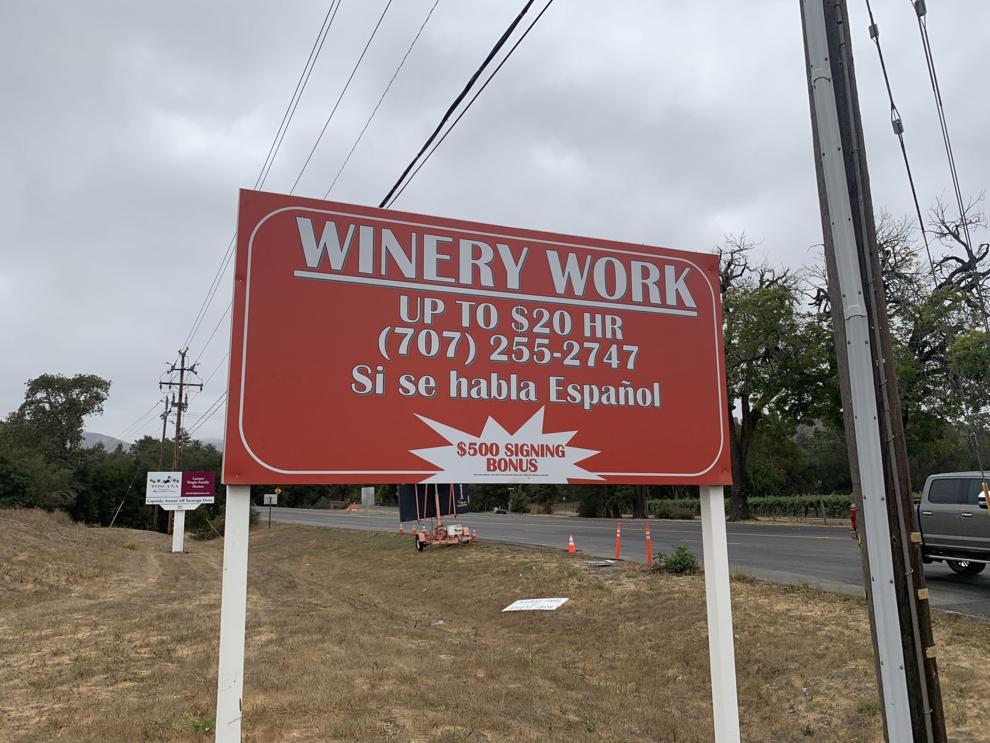 Napa employers seek workers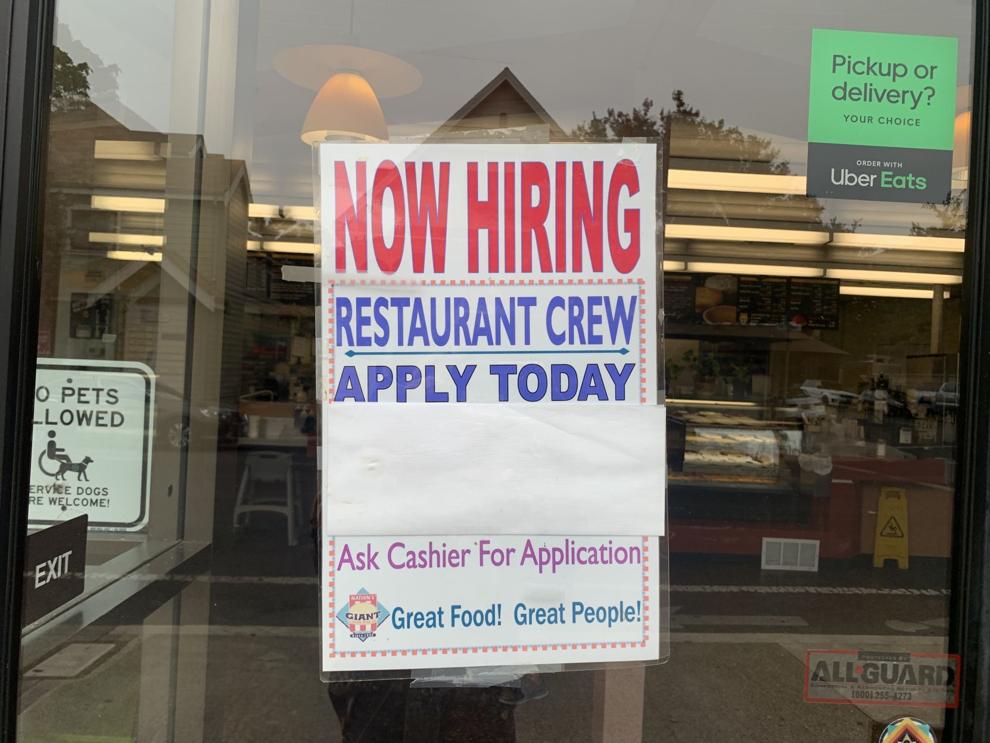 Napa employers seek workers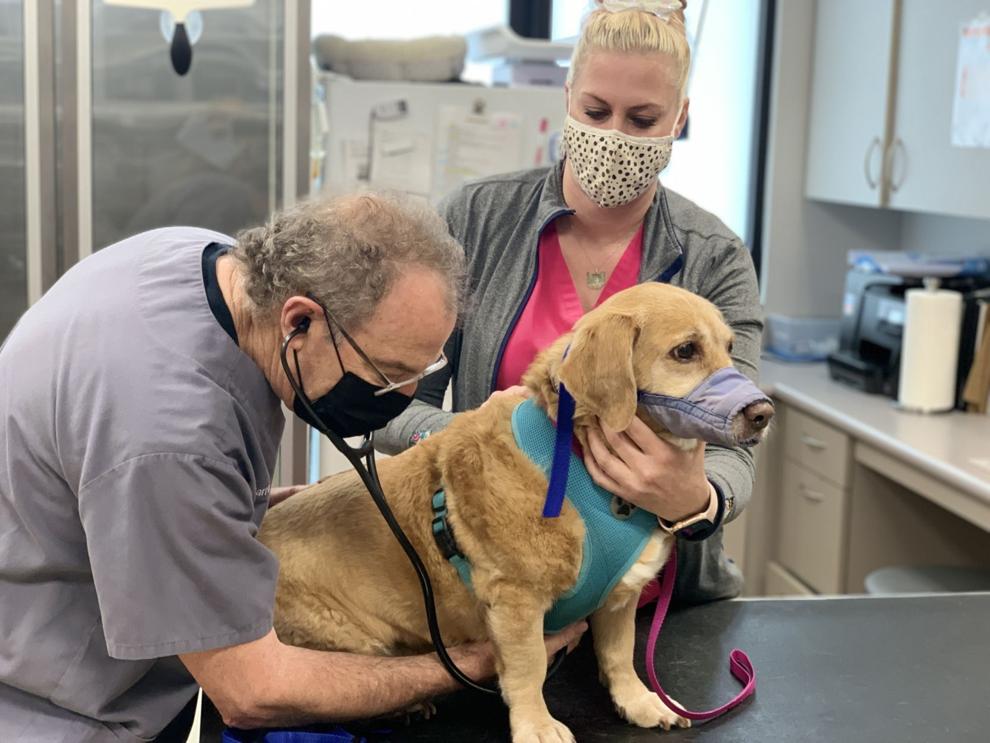 Napa employers seek workers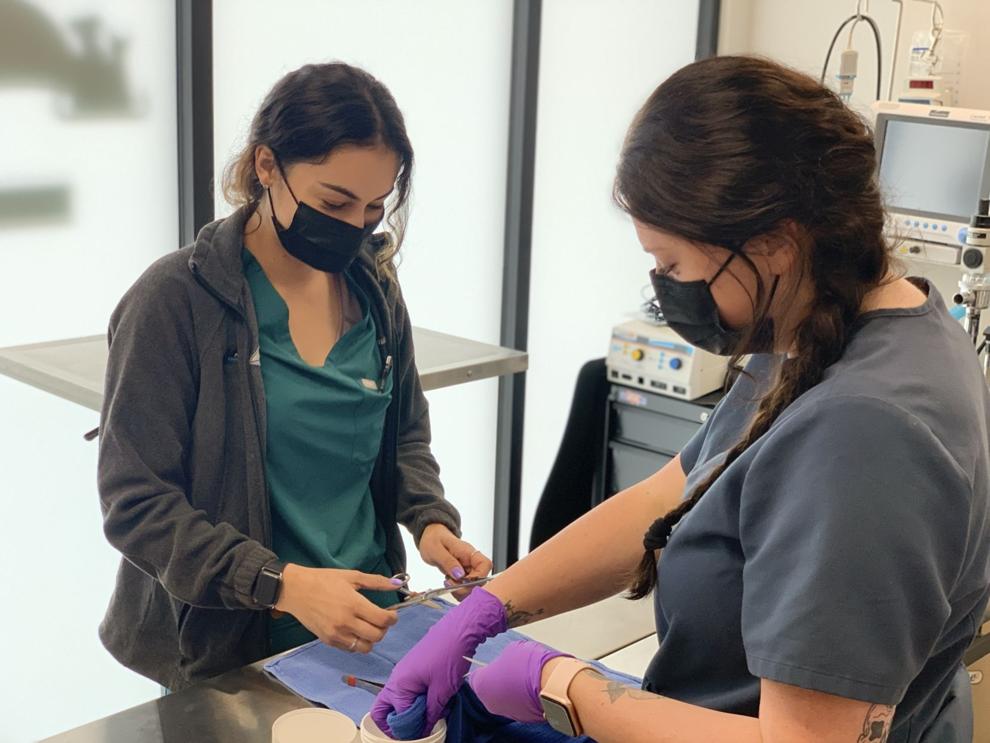 Napa employers seek workers
Dr. David Carroll at Napa West Pet Hospital.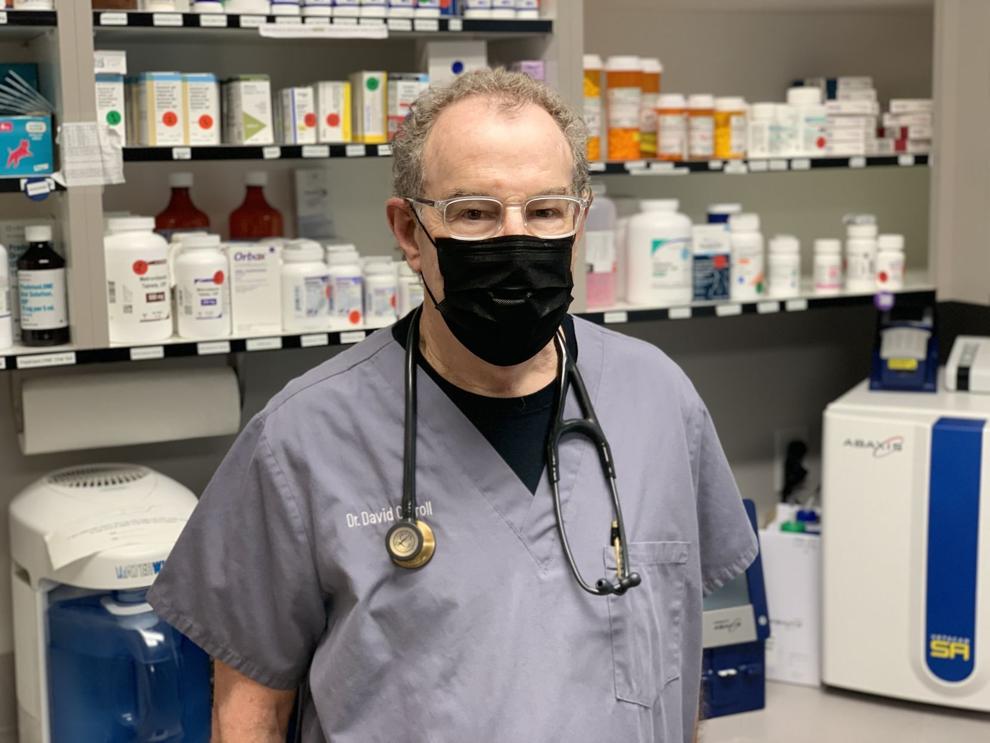 Napa employers seek workers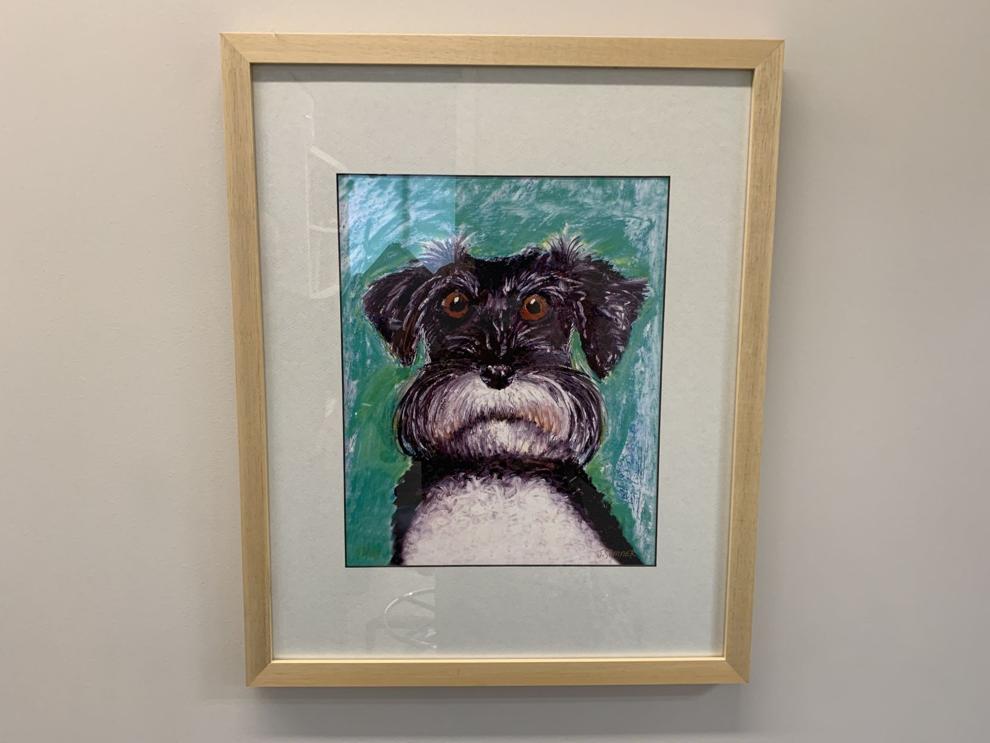 Dr. David Carroll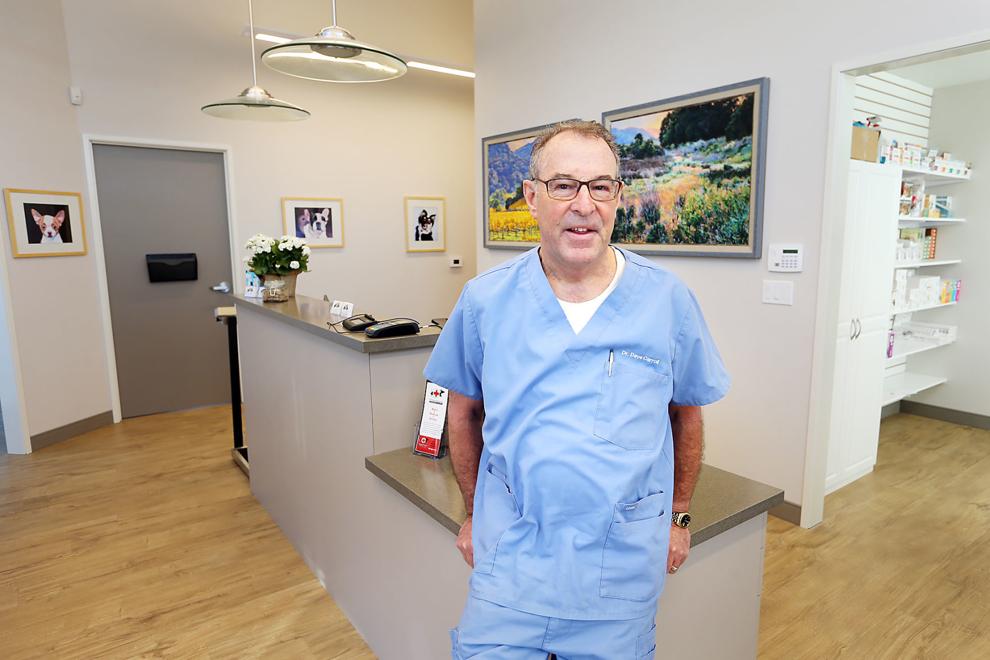 Dr. David Carroll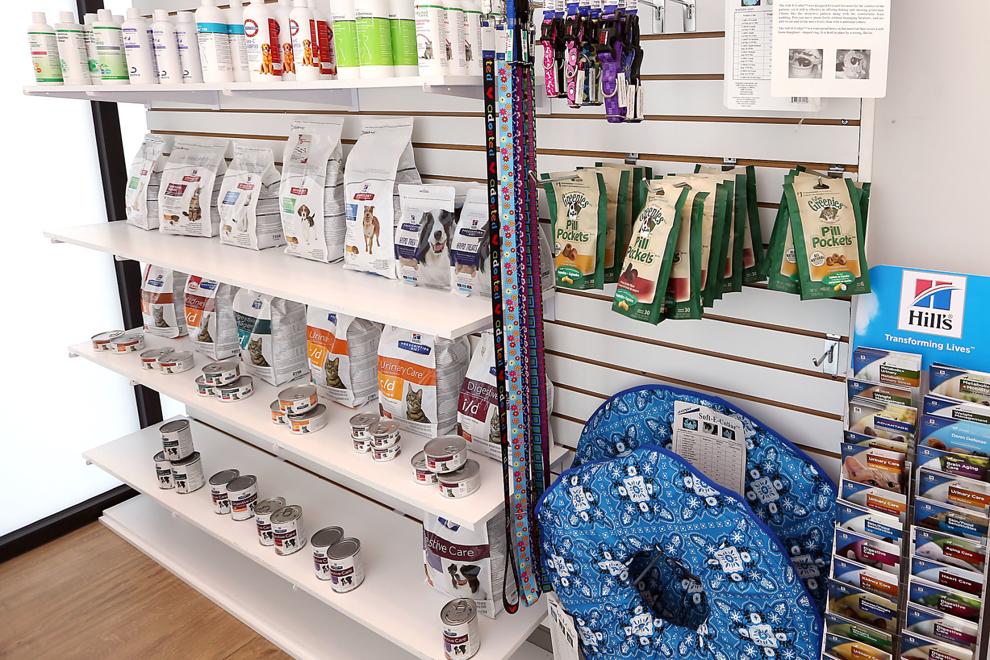 Catch up on Napa County's top news stories
Get unlimited digital access to the Napa Valley Register for just $1 for your first 6 months! Enjoy every article without restrictions and find tons of subscriber-only perks, such as access to our daily eEdition. Click here for details!