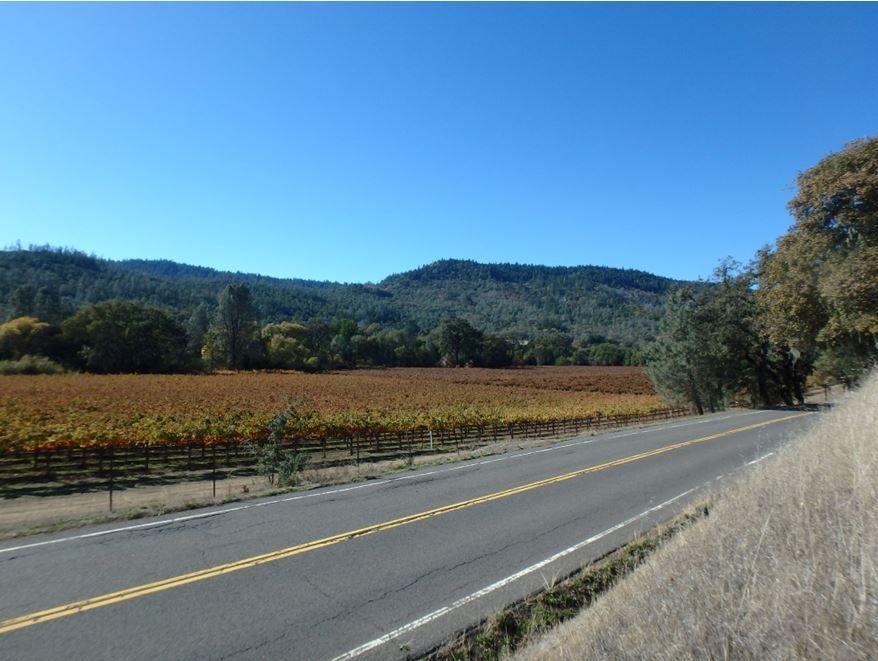 A 110-acre hilly area with oaks, gray pines and serpentine chaparral near Chiles Valley has been presented to the Land Trust of Napa County as a gift.
The Okin family — Bob Okin and his children Laura and Justin — is the donor. The nonprofit Land Trust is the new owner and protector of property that has an estimated 95-percent coverage of native plant habitats.
"It's an area we already knew was important," Land Trust CEO Doug Parker said.
His family members loved the land from the moment they walked on it, Okin said in a Land Trust news release.
"We were thrilled by its diversity, its roughness, its untouched, unspoiled beauty and, in certain places, the feeling it gave us of being on top of the world as we looked across multiple valleys to successive ridges and mountains," he said. "The overriding reason we bought the land was because we couldn't bear to have it developed."
Parker said its unclear whether the Land Trust will open the land to the public. The property could function simply as a preserve.
"It's all happened pretty quickly," he said. "We really haven't thought out our long-term plans."
Parker did not know the worth of the Okin donation, as the Land Trust has not had the property appraised.
The Okin land rises from near the Chiles Valley floor to the east and extends to the 800-acre Las Posadas State Forest to the west. It is located in an area where Sonoma volcanics, Central Valley alluvials and serpentine soils intersect, making it a potential biodiversity hot spot for plants.
"It's very undisturbed," Parker said. "We haven't done a full survey of it to look for rare species. We know there's a lot of rare species on Las Posadas, so we expect we will find some there as well."
Among the rare plants found at Las Posadas are the serpentine collomia and Napa false indigo.
In addition, the Okin donation becomes part of a bigger puzzle in the quest to create a wildlife corridor from the Howell Mountain plateau at Angwin east to Lake Berryessa. It fits in with such nearby properties as Las Posadas, 1,024 acres of private Chiles Valley land protected from development by the Land Trust and the Land Trust's 730-acre Wantrup Preserve in Pope Valley.
"There's a lot of evidence you can't just protect small pieces of property and believe you've protected all the biodiversity, if they eventually get surrounded by developed properties," Parker said.
The California Department of Forestry and Fire Protection manages Las Posadas State Forest. The Land Trust plans to work with Cal Fire to coordinate management activities across Las Posadas and the Okin property.
The Land Trust of Napa County has protected about 55,000 acres of Napa County's 504,000 acres of land. More than 22,000 acres is through conservation easements that leave land in private hands while curtailing development on it. Another 25,000 acres is through land transferred from the Land Trust to the state and other agencies and 8,000 acres is land owned by the group.
More land protection could be coming soon. The Napa County Board of Supervisors voted Tuesday to support the Land Trust's bid for a state grant to help it buy conservation easements on land east of Lake Berryessa to keep it in grazing.
Get local news delivered to your inbox!
Subscribe to our Daily Headlines newsletter.