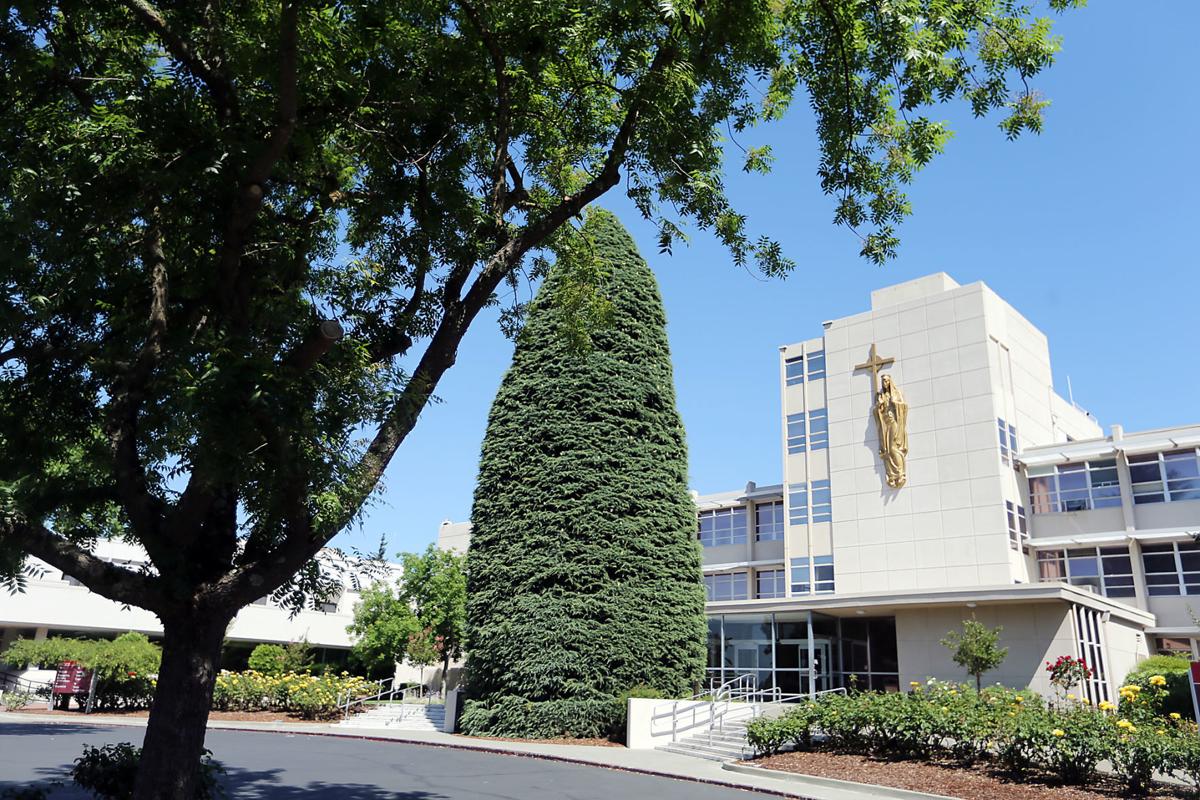 As of Monday afternoon, neither patient remains at the Napa hospital, the hospital reported.
"Both patients, who were being monitored at the hospital for the coronavirus, have been treated and transferred" in coordination with the Centers for Disease Control and Prevention, said a statement from the hospital.
The two patients had arrived in Napa on Feb. 17 after being transferred from Travis Air Force Base in Fairfield.
Both of the Queen's coronavirus patients had been under quarantine for two weeks aboard the Diamond Princess cruise ship in Japan before being evacuated with other Americans to West Coast facilities.
The second patient left Napa sometime on Monday. That patient, who ultimately tested negative for coronavirus, was sent by ambulance back to Travis Air Force base to complete quarantine, Pauley said.
"The second patient was cleared for transfer back to Travis Air Force Base to complete their quarantine and does not pose a risk to the public's health," said Napa County's public health officer Dr. Karen Relucio.
Neither was identified by name by the CDC or the Queen. But according to a Seattle Times story, Marianne Obenchain of Olympia, Washington, was one of the Napa patients.
In an interview with a Seattle TV station, KING5, Obenchain, 59, said, "When I found out, I just thought back, 'Well, you know I haven't shown any symptoms yet, so I'm still doing good,' so I'm not going to complain.'"
The news that coronavirus patients had suddenly landed in their community had sparked concern from some local residents, prompting public health officials to issue reassurances.
"I want to allay fears in the community," Dr. Amy Herold, the Queen's chief medical officer, said in an interview Friday. The hospital is equipped and trained to handle such treatment, she said.
"The safety of our patients and caregivers is our top priority, and we are following contact and airborne isolation precautions that all our caregivers have been trained on," Herold said earlier.
"The risk to the Napa County community is very low," Jason McDonald, spokesman for the CDC in Atlanta, told the Register last week.
On Monday morning, before the announcement that the last coronavirus patient had left the Queen, Pauley had said a total of 18 coronavirus patients were being treated or monitored in Napa, Solano, Contra Costa and San Francisco counties.
For patient privacy reasons, he would not name those hospitals or the number of patients in each county.
"They are all in isolation," said Pauley. "These people are being treated with the upmost caution and care."
"There are some that have symptoms (and) there are some that are asymptomatic but have tested positive," said Pauley. "For safety's sake, we're treating everybody the same."
Other than those details, "we are not giving clinical updates."
Just because both patients have left Napa doesn't mean more might not arrive at the hospital in the future, noted the Queen's news release.
"We will continue to provide care for anyone who comes to us in need because that is the job we are here to do," said Christina Harris, Queen spokesperson.
"We are a designated and qualified facility and we are equipped. Our caregivers are well prepared; they have received training and have practiced for these scenarios," she said.
If the Queen receives other coronavirus patients, Harris said the hospital would continue to follow established infection prevention protocols and precautions standard for contact and airborne illnesses on which caregivers have been trained.
"The safety of our patients, caregivers and community is our number one priority," Harris said.