In December, Monte Martin received word — he'd been laid off. Again.
It was the second time in 10 months that Martin, 43, had been let go from a job in the North Bay's service industry. He'd been brought at mid-year to manage The Deck, the restaurant planned at the new Ace & Vine card room in downtown Napa, but the job ended when news of the looming, comprehensive shutdown broke in December.
"Your anxiety levels are through the roof, your stress levels are through the roof," Martin said about how volatility in the restaurant industry has impacted his well-being.
After being let go from a job at a hotel in neighboring Yolo County in the spring, he was never successfully able to get in touch with California's Employment Development Department (EDD), which disperses unemployment insurance checks.
For four months, Martin pulled carefully from his savings, took odd jobs and deferred credit card payments. He's been paying only partial rent.
"There have been a lot of sleepless nights," he added.
The American economy lost 140,000 jobs in December, according to the jobs report released by the U.S. Department of Labor Friday morning. This is in part due to a new wave of lockdowns prompted by rising COVID case rates, hospitalizations and deaths nationwide.
In California, which is experiencing its third and by far most severe wave of the virus, four of the state's five regions are under lockdowns similar to the kind enacted at the pandemic's onset in March. Tougher restrictions were placed on the Bay Area, which includes Napa County, in mid-December after regional intensive care unit (ICU) capacity dipped below 15%.
Under the new order, Napa's restaurants must now operate on a to-go basis only — a regression from the spring and summer, when the valley's restaurants were for a time permitted to host guests indoors at 50% capacity. That dramatic fluctuation has resulted in dramatic job losses for workers in the service industry, many for the second time.
For Joshua Homer, who moved to Napa to begin work as a sous chef at Carneros Spa and Resort's FARM restaurant, the closures were expected, but devastating nonetheless.
"When we first got shut down, it was like — how long is this one going to last? How long will I be out of work? What am I going to do?" said Homer. In the spring, he'd been furloughed from a job as a sous chef at Cotogna in San Francisco, said.
"There was definitely a week and a half of just moping around where I didn't know what to do. I was asking myself — do I need to go back to school and find a different industry to get into?"
Homer, whose father was also a chef, has pushed off his exit from the industry for now: he's begun a fresh pasta business, dubbed Pastaria Il Sogno, out of his home, and is offering deliveries in Napa County Fridays and Saturdays. The limited income he's made from that has helped supplement the unemployment checks he is receiving, Homer explained. Even so, things are tight.
Some in the region's hospitality or service industries, like lifelong Napa resident Alana Pontecore, have avoided a second layoff only because they have not been able to find work since the first. Pontecore, who ran guest services at a hotel in St. Helena, said she began applying for new jobs after her return to work kept getting pushed back.
"I started looking at other options — just any kind of jobs that would get me into the workforce until the hotel reopened," said Pontecore, who is expecting her second child in February. "I applied for numerous positions in administrative or service work, sales work and I wouldn't even get a call back."
Though Pontecore and her husband — a member of the restaurant industry who has also been in and out of work — have been receiving financial assistance from family, they're still triaging bills and making minimum payments, she said. But by far the most stressful part of the last 10 months has been the loss of her employer-based health insurance, she said.
"I was basically in this bracket of people who didn't qualify for any government-issued assistance you could possibly have," she said. Her pre-pandemic income made her ineligible, even though she has not made any money since March.
Ultimately, the pair joined a plan Pontecore's husband's employer, the restaurant at SingleThread Farms in Healdsburg, has continued to offer its employees even through the closures. It's costlier than the plan Pontecore was offered through her work, she said, but far more doable than private insurance — and with a new baby on the way, time was running out.
Martin, who finally began receiving his unemployment checks a few weeks ago only to have them frozen again as the department investigates fraudulent claims, voiced his frustration with the rationale behind the shutdowns.
"I can stand elbow to elbow with strangers in Walmart and Costco for 30 minutes, but I can't go to NapaSport or Angele and sit down to have a burger six feet away from everyone else with a mask on," he said. "I'd really like to see better data as to how (restaurants) are contributing to the spread of the virus."
A study published by Stanford and Northwestern researchers in the journal Nature in November correlated businesses, including full-service restaurants, gyms, hotels and cafes, to so-called 'superspreader' events. Reopening restaurants "has the largest predicted impact on infections due to the large number of restaurants as well as their high visit densities and long dwell times," according to the study, which looked at the 10 largest US metro areas.
But its models suggest precautions like wearing masks, social distancing and reducing indoor capacity "may be more effective" than widespread lockdowns at less cost to the economy.
Martin says his frustration is partly rooted in concern not just for himself, but for the culinary landscape in Napa and nationwide. Mom and pop restaurants are struggling, including businesses owned by friends and colleagues here, he knows.
"It's heartbreaking," he said.
Homer, the sous chef, described his pre-pandemic affinity for supporting restaurants. Going out to eat is no longer something he can afford.
"It's not only important to me — now it's important to them, to have that support from our community," he said of dining out. "But I'm struggling so much now that I can't help these struggling restaurants. And I want to help so they survive, so I have somewhere to go back to work, but that's now almost impossible for me to do."
Watch Now: Almost 30,000 jobs lost in the restaurant and dining sector in 2020 bloodbath
Photos: Napa's ABC Bakery through the years
Photos: Napa's ABC Bakery through the years
ABC 1990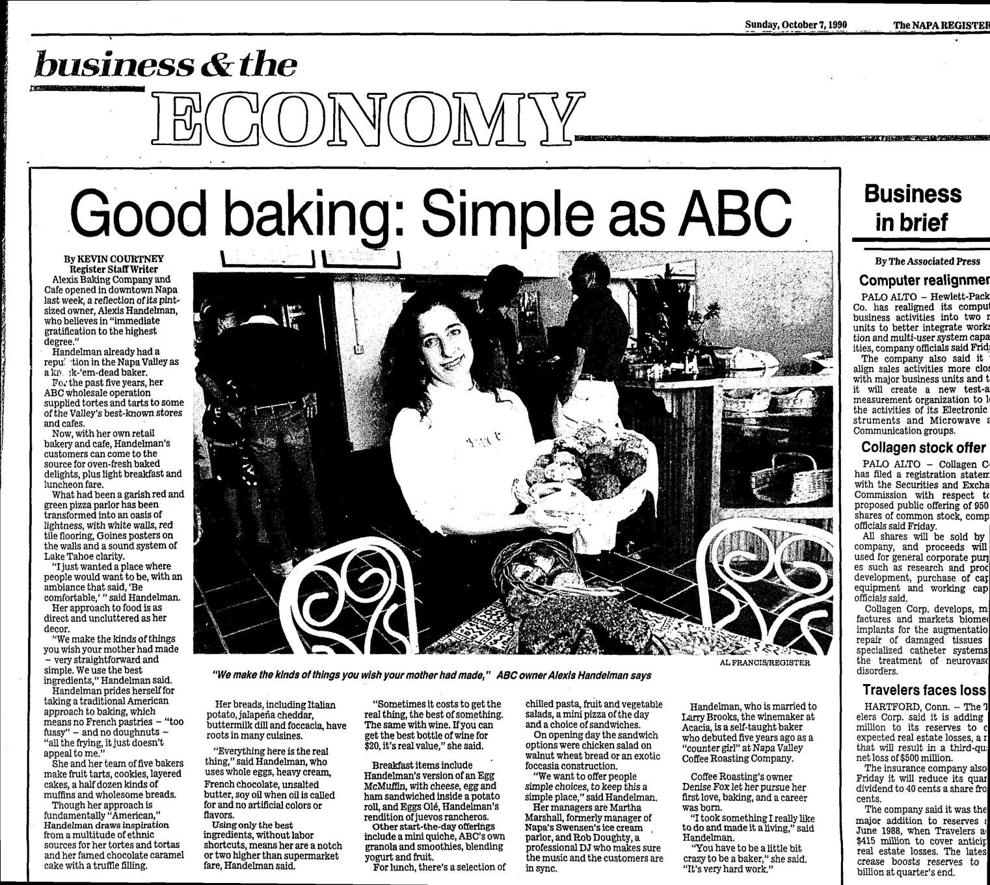 Alexis Handelman of Alexis Baking Company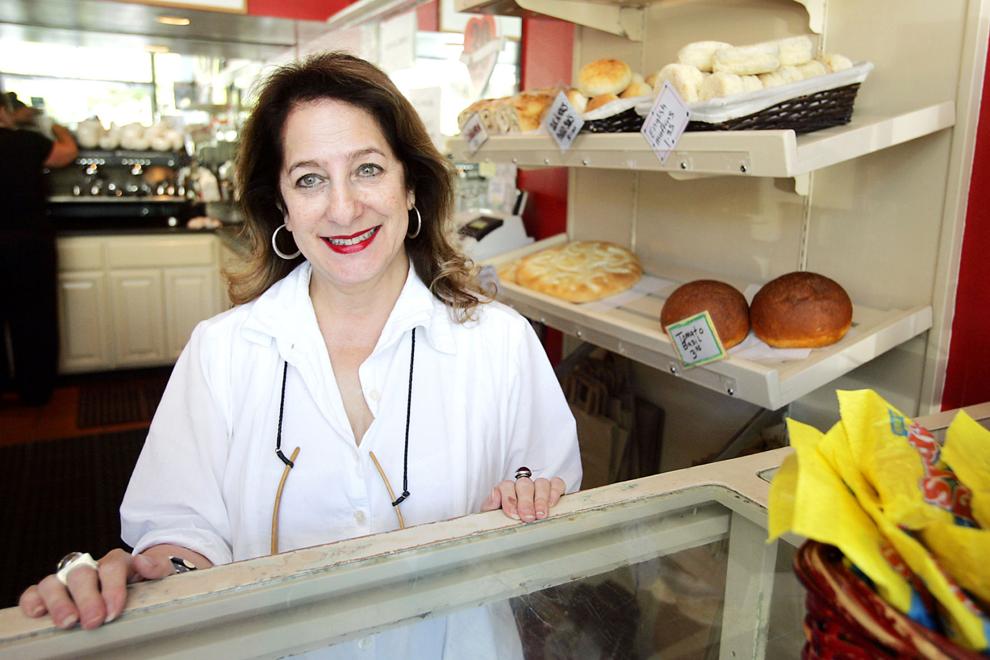 Alexis Handelman of ABC Bakery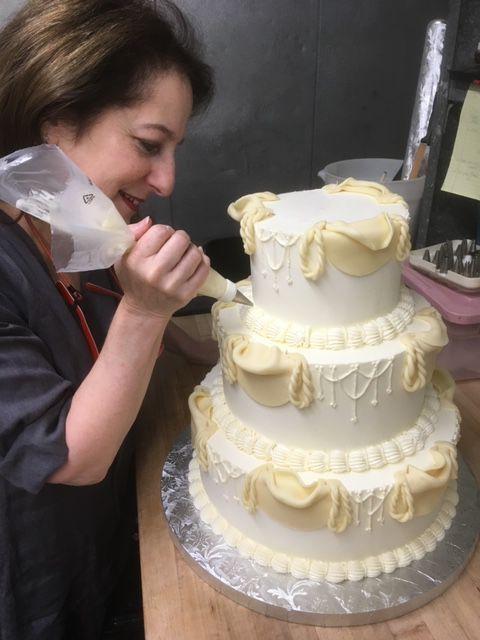 ABC Bakery: small business of the year 2017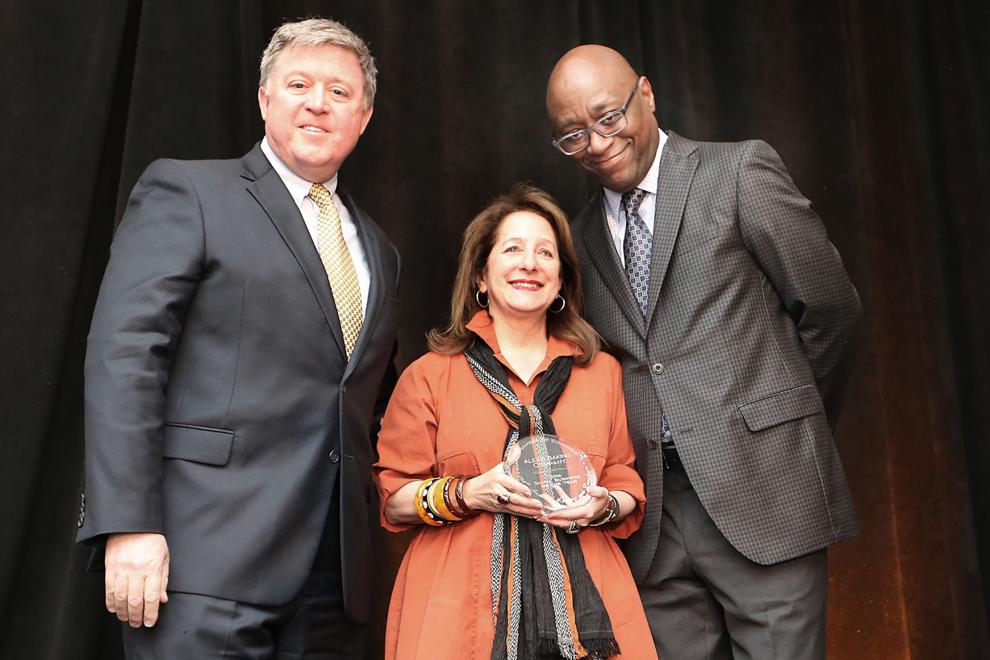 Easter Egg Dyeing at ABC Bakery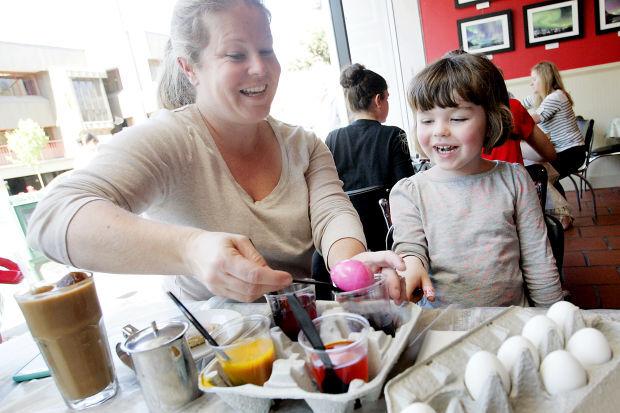 Easter Egg Dyeing at ABC Bakery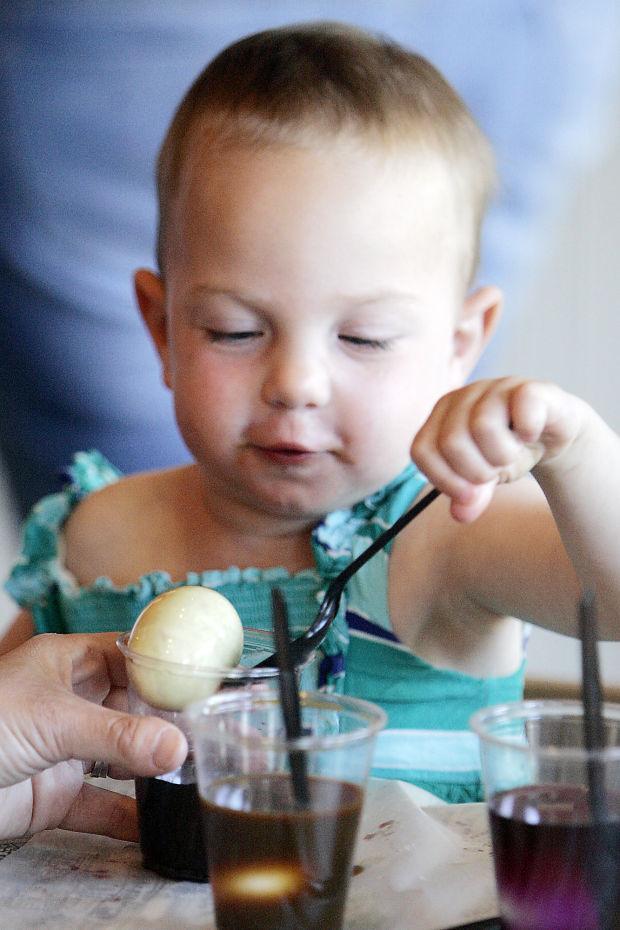 ABC 2004 story
ABC Bakery celebrates first anniversary, Oct. 1991, page 1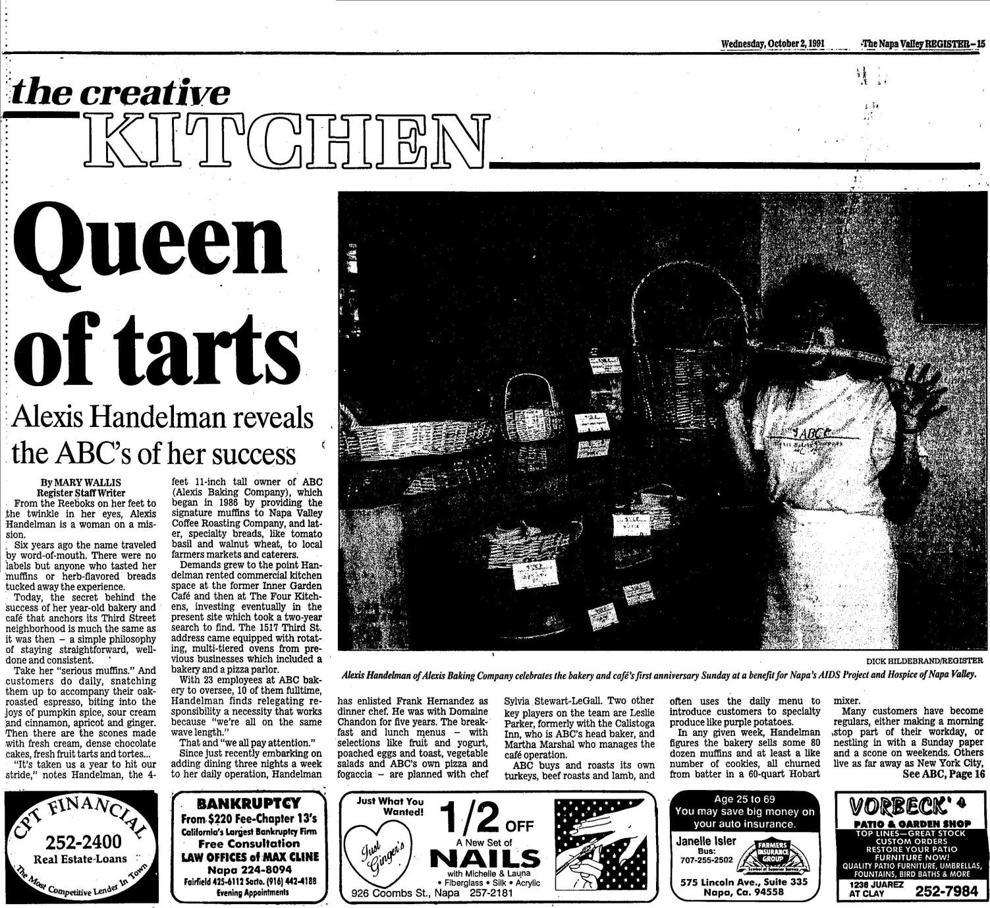 ABC Bakery, Oct. 1991, page 2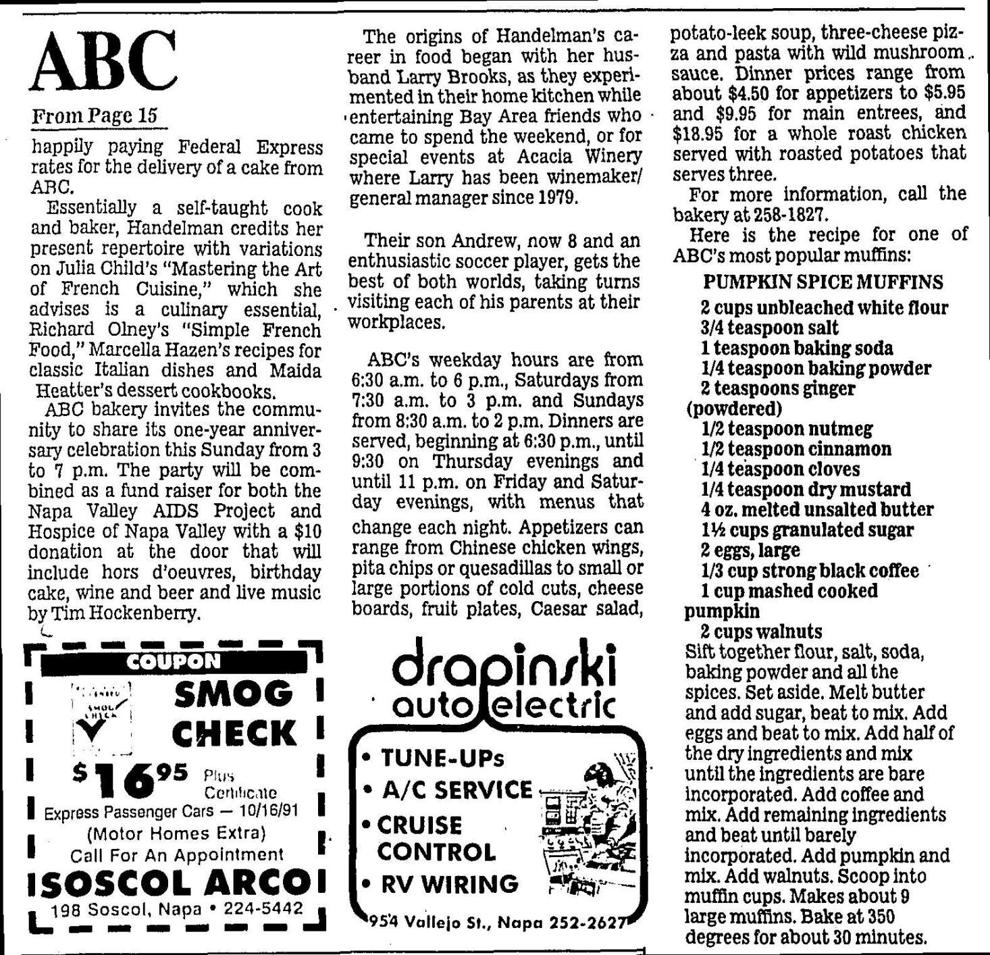 Catch up on Napa County's top news stories
Catch up on Napa County's top news stories