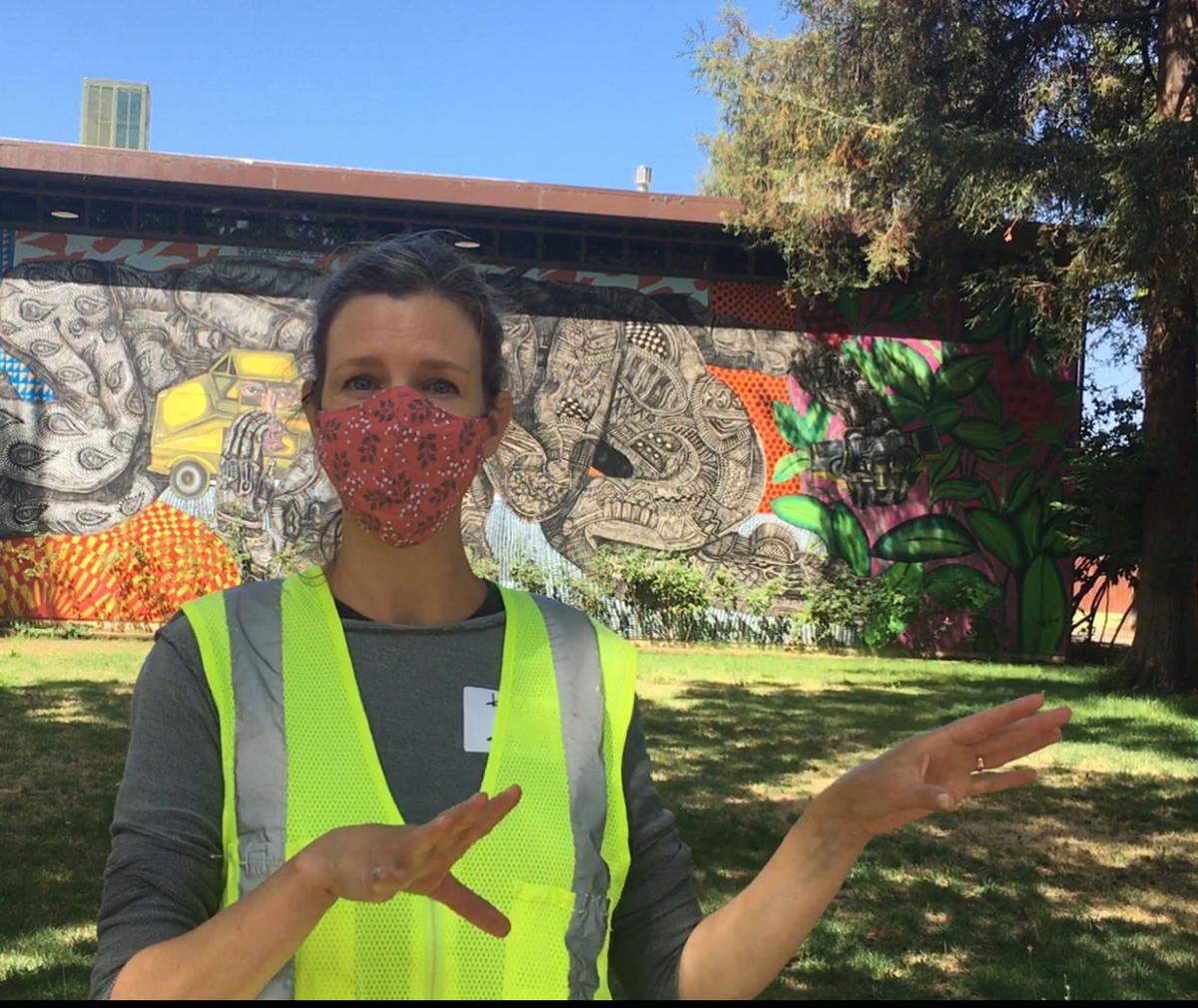 Napa County remains a "red" county under the state's COVID-19 color code system that governs business reopenings, with further drops in cases needed to make the jump to orange.
California on Tuesday announced the latest ratings for counties. Colors range from a worst of purple to red to orange to a best of yellow — green is when the pandemic is over. About half of the state's 58 counties are in purple.
At Tuesday's county Board of Supervisors meeting, Michelle Benvenuto of Winegrowers of Napa County asked when wineries will be able to have guests indoors, instead of outdoors only.
When the county goes into the orange, Dr. Karen Relucio, county public health officer, said during her almost-weekly coronavirus update.
A Napa County in the orange could allow wineries to reopen indoors at 25% percent capacity or 100 people, whichever is fewer. It could also allow increased capacity for businesses and activities already allowed indoors, such as restaurants, retail stores, churches and fitness centers.
"As the weather continues to change, we're going to face more pressures. And we've heard from speakers talk about the desire for more indoor activities," county Supervisor Alfredo Pedroza said.
Key for Napa County going from red to orange is lowering its state-reported rate of 5.2 daily cases per 100,000 people averaged over seven days. The rate must fall to between 1 and 4 to qualify for orange.
Napa County's positive testing rate of 2.6% over seven days already qualifies for orange, but both positivity rate and reported cases per 100,000 must meet the state standard.
One speaker by phone during public comments called on the county to lift its COVID-19 emergency declaration. Almost everything reported about the disease has been a fraud, she said.
"We have endured this abuse for more six months and today we demand you put a stop to this pathetic charade being perpetrated on the fine people of this county," she said.
The Placer County Board of Supervisors last week rescinded the COVID-19 health emergency for that county. The Board said California's new, color-coded framework mischaracterizes the state of the disease there and harms the community's economic, mental and social well-being. Placer, like Napa, is rated red.
A Placer County news release said that residents still needed to practice safety measures recommended by the Centers for Disease Control and Prevention and remember that California's emergency and orders remain in effect.
Napa County supervisors on Tuesday showed no inclination to follow Placer County's lead. Pedroza said the state's new, color-coded system is better than the previous method.
"I like where this is going," he said. "I think this is the step in the right direction. It's a criteria that is more reflective of local conditions, which we have been advocating for at the local level … I think this bodes very well for Napa County."
Some residents have questioned whether Napa County is really in the red. These number crunchers worry that the daily case rate average reported by the state, even taking into account adjustments done to reflect testing levels, undercounts what is actually happening.
Relucio said that about 10 out-of-state laboratories used by local health care and community partners are not reporting local COVID-19 results to the state. The county is working with the state on the matter.
During a meeting break, Board of Supervisors chairperson Diane Dillon was asked whether Napa County is a bogus red in danger of being yanked back to purple. Dillon said she thinks the county is legitimately in the red and the situation should be resolved quickly to eliminate doubts.
Relucio talked about county plans to make flu vaccinations available by mid-October to help prevent a "twindemic." Flu vaccinations will be delivered in different fashion during the COVID-19 era, with drive-through vaccinations at test sites and at walk-in clinics with no-contact registration.
But that's not the only vaccine on her mind.
State and federal officials have said limited doses of a COVID-19 vaccine might be available in early November, with the supply substantially increasing in 2021, Relucio said. Two doses would be needed 21 to 28 days apart.
Populations would be prioritized to receive the vaccine. Among those given priority would be residents and staff of congregate living facilities, she said.
Relucio also addressed local COVID-19 testing.
Napa County has plenty of capacity at test sites at Napa Valley Expo and Napa Valley College Upper Valley Campus at St. Helena, Relucio said. A site will be restarted at the Napa County Fairgrounds in Calistoga when the fire camp there shuts down.
Test results in July were taking as long as 10 days to be reported. Relucio said the turnaround time is now mostly two to three days.
Much local testing is done by a partnership of the state, the healthcare company Verily, the nonprofit disaster response group CORE and the county. County officials had previously expressed concern that the contract would expire in September, though the state extended the contract into mid-November.
Just in case the state discontinues testing at some point, the county has released a request for proposals for vendors to run up to 400 local tests daily.
"It's always good to have a back-pocket plan," Relucio said.



Watch now: St. Helena Hospital mobile unit COVID swabbing