Sporting goods stores, clothing stores and florists are among the Napa County retail businesses that could reopen as soon as Friday—with such social distancing steps as curbside pick-up.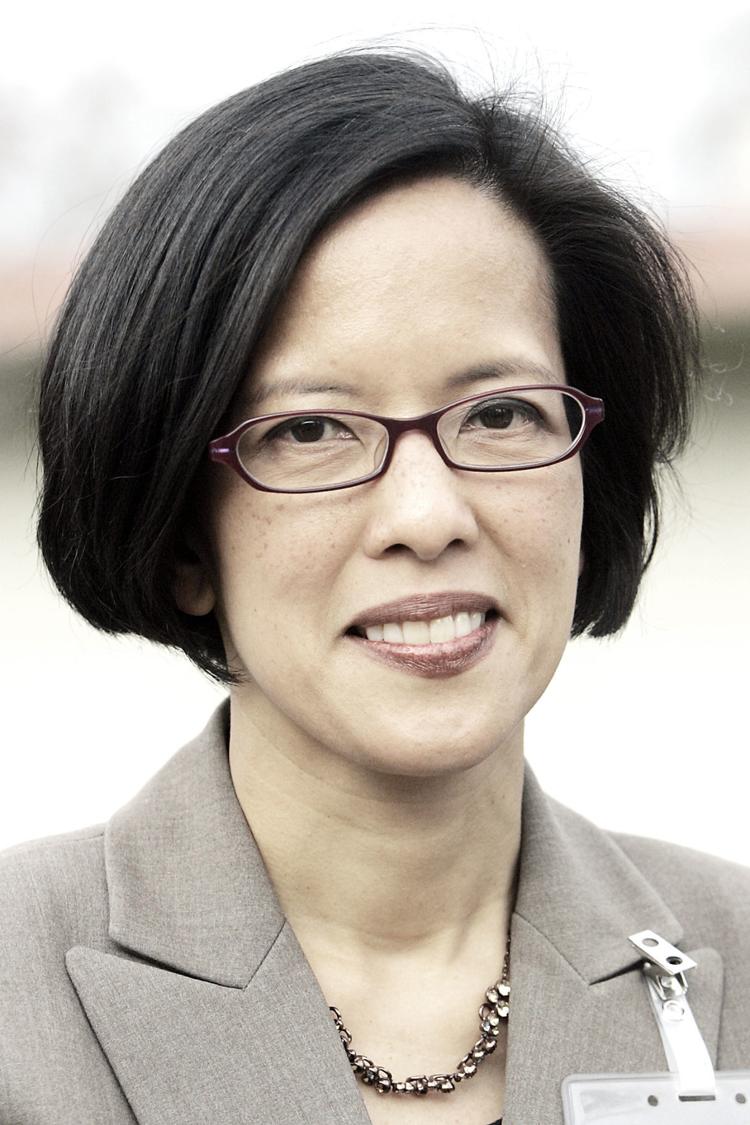 Napa County officials announced at Tuesday's Board of Supervisors meeting that the county plans to slightly relax its shelter-at-home order in tandem with the state. County Public Health Officer Karen Relucio called this a "soft opening" to further, possible relaxations in coming weeks and months.
The reopening of certain retail stores won't be a return to pre-COVID-19 shopping. Customers will pick up orders outside the store. Only retail considered to be "lower-risk" will be eligible.
Details as of Tuesday had yet to emerge. Gov. Gavin Newsom said during a Monday press conference that the state would allow counties to reopen "lower-risk" retail and associated logistics and manufacturing, if they choose. The businesses must comply with state guidelines to come out Thursday, he said.
Newsom gave stores selling toys, clothing, music, sporting goods and books as examples of lower-risk retail. He mentioned "florists with Mother's Day coming up."
Napa County also released its COVID-19 "Roadmap to Recovery" describing a journey into uncharted territory. The eight-page document outlines a four-stage return to normalcy.
The Napa County road map mirrors a similar, four-stage reopening plan released by the state.
Napa County is still in Stage 1. That allows for businesses deemed essential, such as grocery and hardware stores and restaurants with pickup or delivery, but not sit-down service. It also allows for such outdoor activities as hiking, biking and golfing.
Some businesses are challenging the restrictions. On Monday, Quent Cordair Fine Art gallery opened in downtown Napa without waiting for county approval, saying it would implement safety protocols inside the business. Fume restaurant in north Napa also said it was opening for table service Monday night.
Stage 2 allows "lower-risk" businesses and activities to return. That includes retail stores, offices and manufacturing and schools and childcare facilities. Newsom also mentioned sit-down restaurants as being part of the state's Stage 2 plan.
But the county on Friday will be taking only a step into Stage 2 by allowing curbside pick-ups for some retail stores. Other Stage 2 activities will come at a later time.
Newsom during his press conference said counties wanting to go further into Stage 2 must create protection plans endorsed by boards of supervisors. Plans must look at such things as testing, contact tracing, social distancing, sanitation and protecting vulnerable residents.
"It has to be done in a very thoughtful and judicious way. It's a health-first focus," Newsom said at Monday's press conference.
Stage 3 allows the return of "higher-risk" businesses, such as nail and hair salons, gyms and movie theaters, as well as activities such as churches and sports without live audiences. Again, adaptations such as the size of gathering limits will be required.
In some cases, a higher-risk business or activity might be able to make changes that move it to the lower-risk category, a county report said.
Finally comes Stage 4, that longed-for day when statewide and county shelter-at-home orders are lifted. Then "high-risk" mass gatherings can return, such as concerts and sports with live audiences.
Where winery tasting rooms—a key Napa County business—fit in is unclear. Relucio said after the meeting that they could come in Stage 2. But tasting rooms attract visitors from other areas to wineries and Relucio said travel between counties for such things is part of Stage 3.
Further state guidance could clarify the matter.
As Napa County gradually works toward Stage 4, steps to try to stop the spread of COVID-19 will remain. Ideas mentioned in the county's recovery plan include curbside or home delivery for retail, staggered work shifts, increased physical space between employees and having employees wear cloth face masks.
"The county anticipates various industries and business sectors will be part of creating, designing and operationalizing such adaptations," the document stated.
Michael Murray of the Napa Chamber of Commerce said the chamber and other local chambers have formed a task force. The goal is to work with the county on rules and guidance for the business sector reopening and economic recovery.
"Our ultimate goal is to maintain the safety and health of employees and customers that use local businesses," Murray said to supervisors by phone during public comments.
Editor's Note: Because of the health implications of the COVID-19 virus, this article is being made available free to subscribers and non-subscribers alike. If you'd like to join us in supporting the mission of local journalism, please visit napavalleyregister.com/members/join/.
Zuzu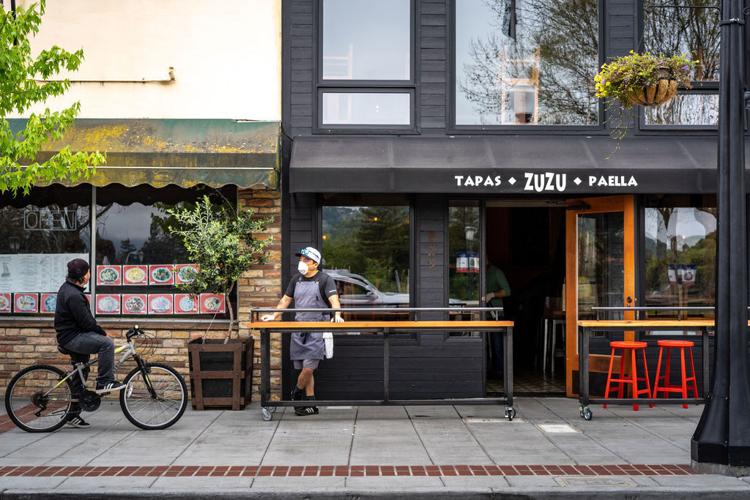 Lovina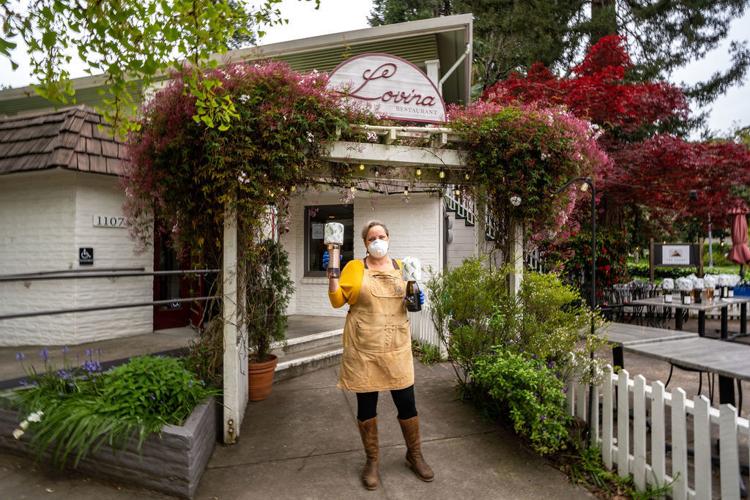 Calistoga Playground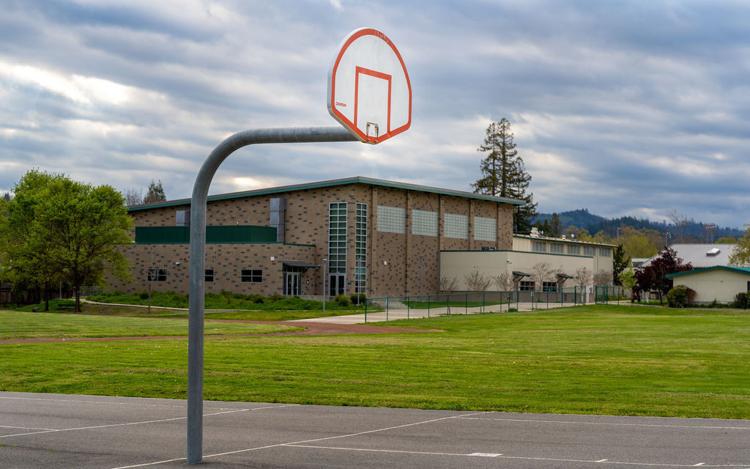 Hydro Grill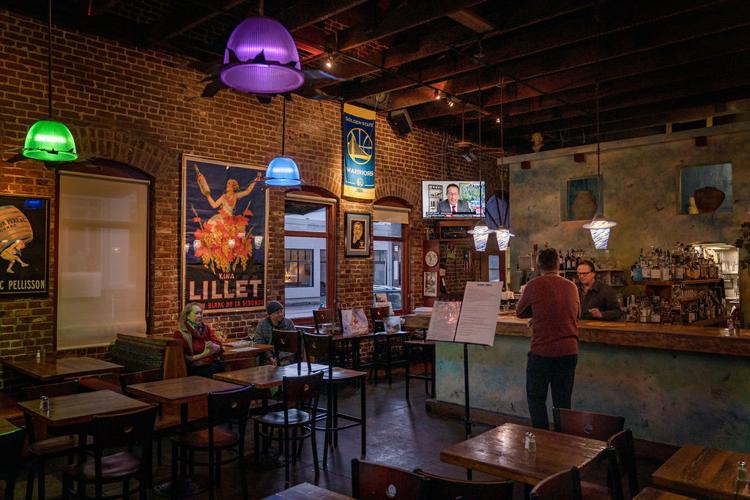 Johnnys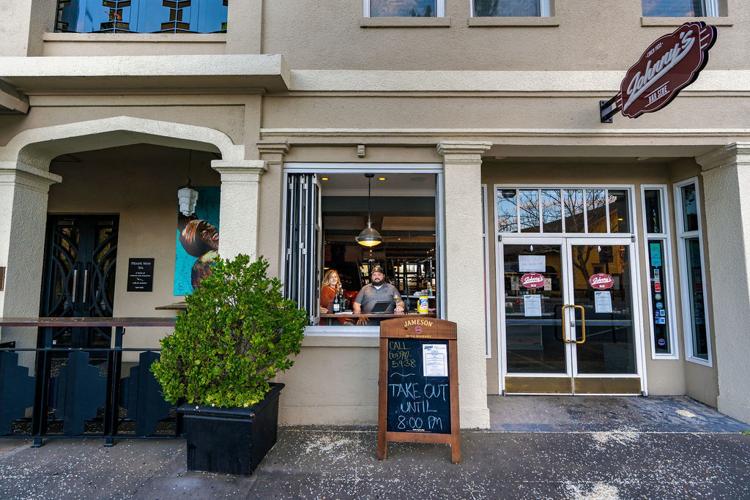 Puerto Valarta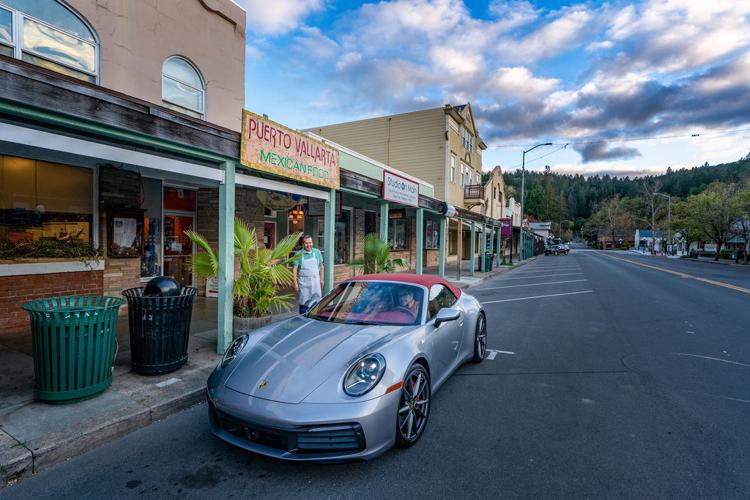 Calistoga Thai Kitchen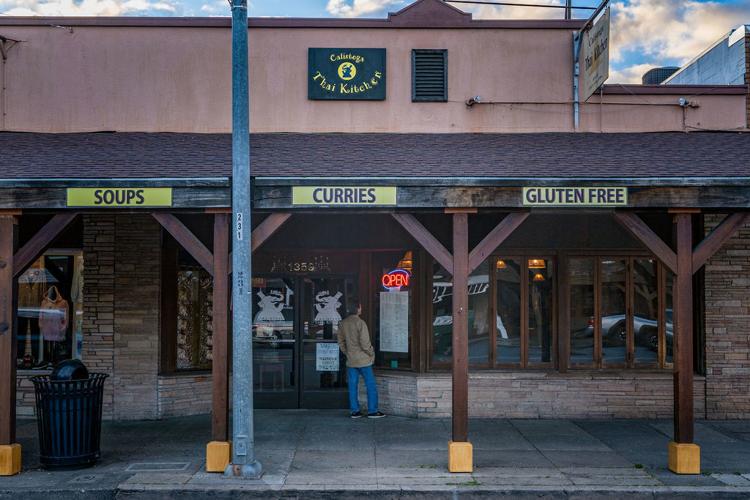 Theorem Vineyard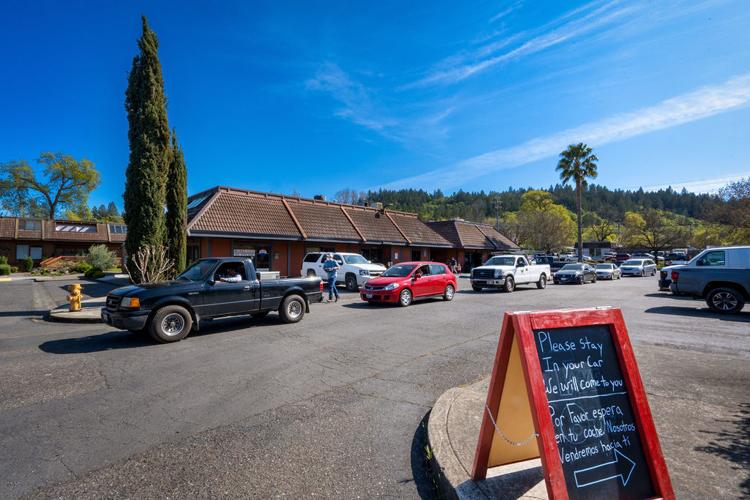 Evangeline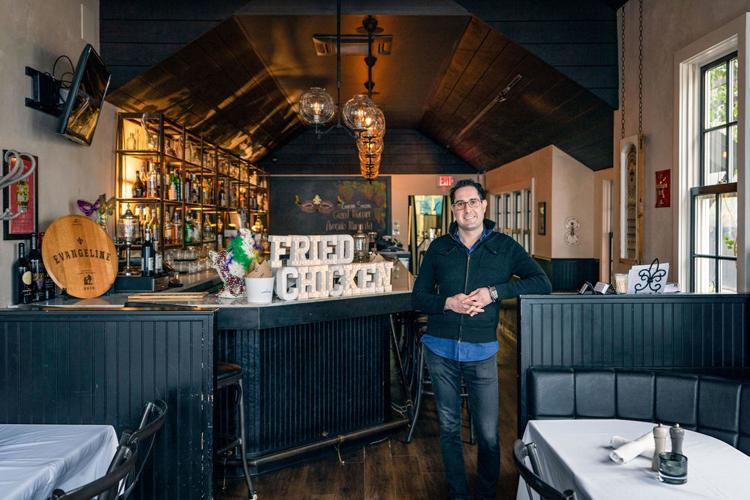 Napa Whole Foods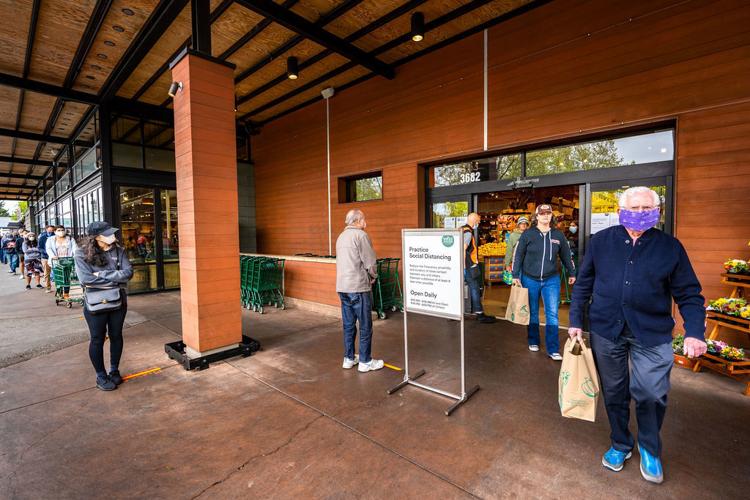 St. Helena Gott's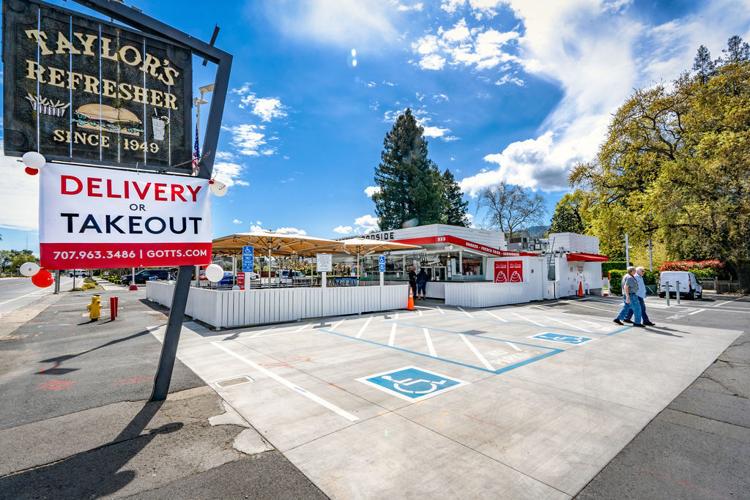 Press in St. Helena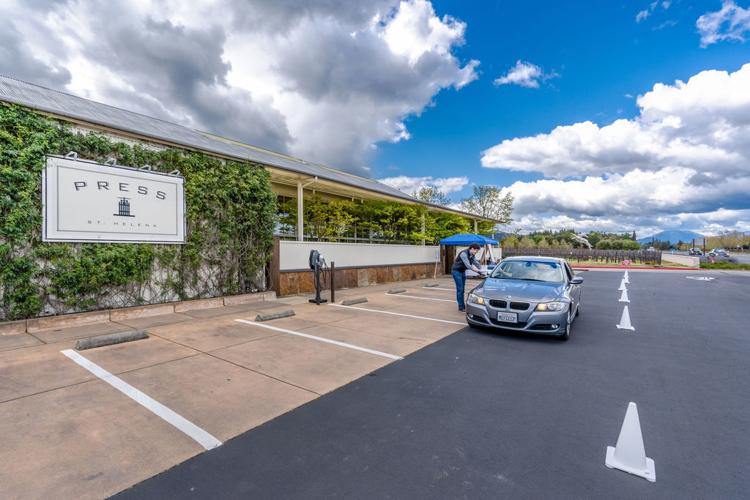 Tra Vigne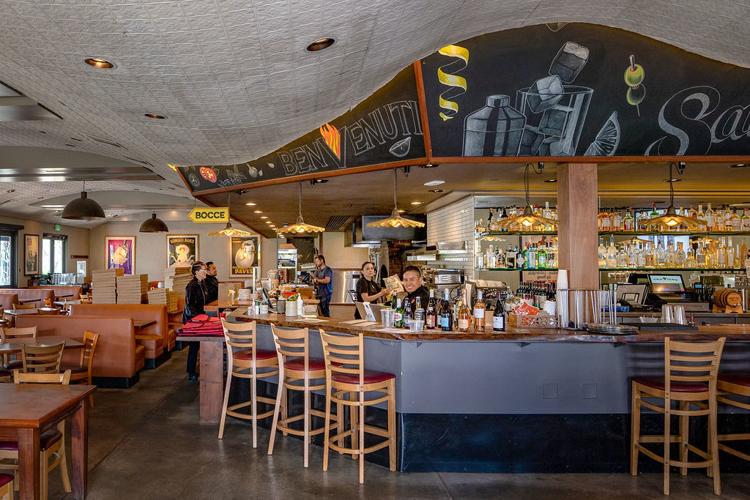 Napa Whole Foods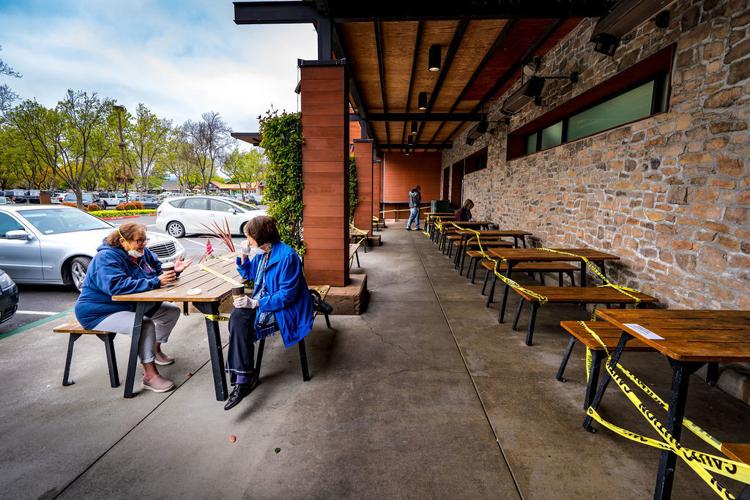 An empty street in Calistoga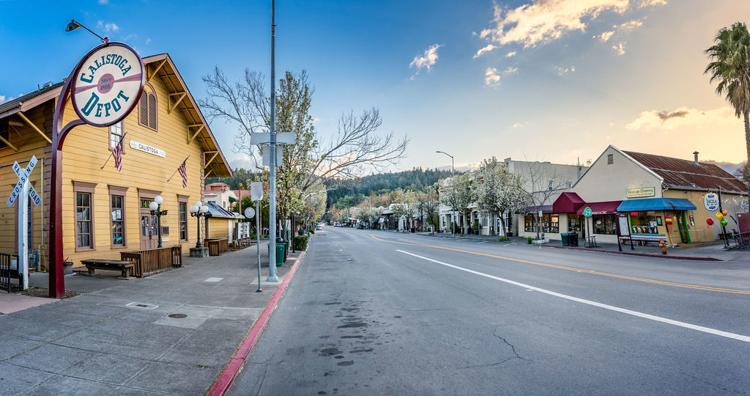 An empty Calistoga street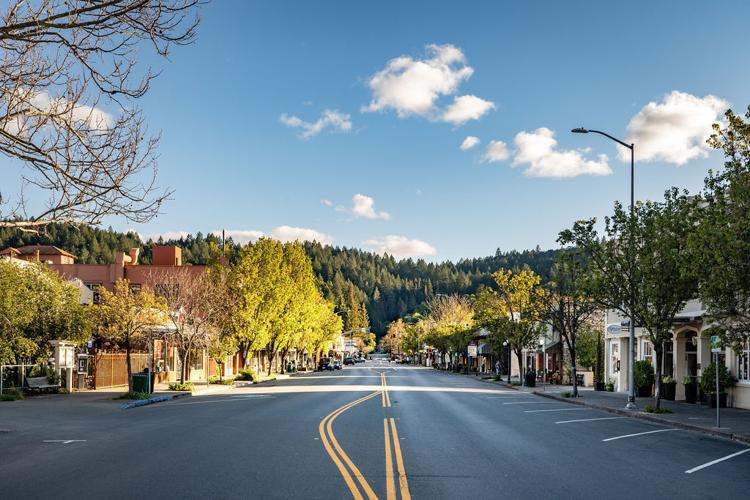 Ace Hardware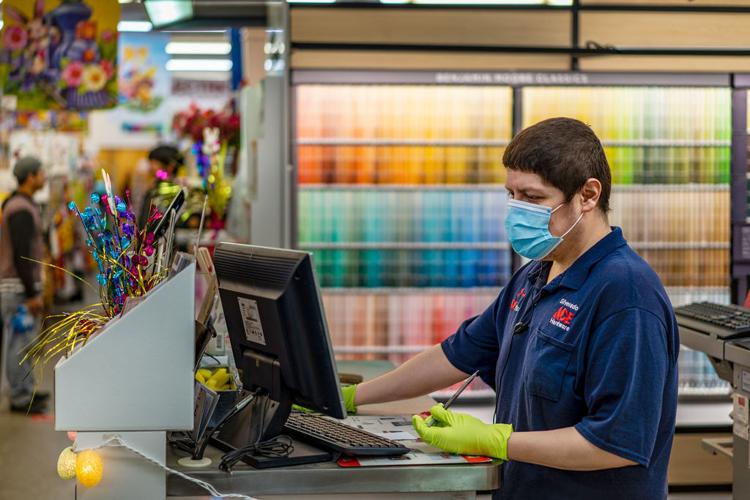 Ace Hardware in Calistoga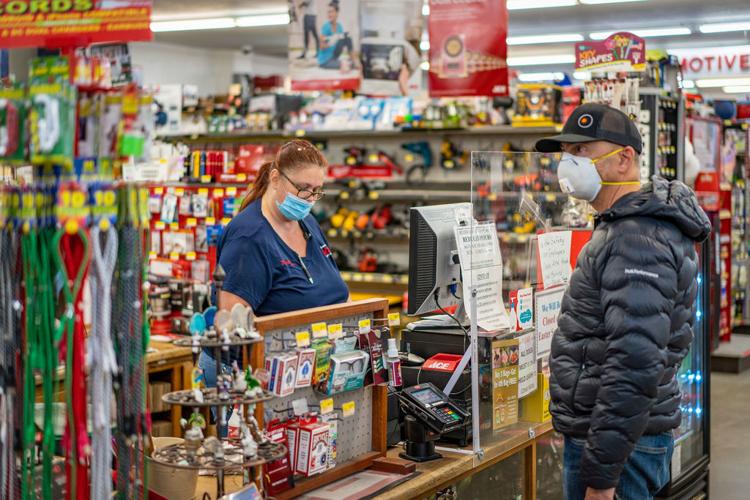 Calistoga CalMart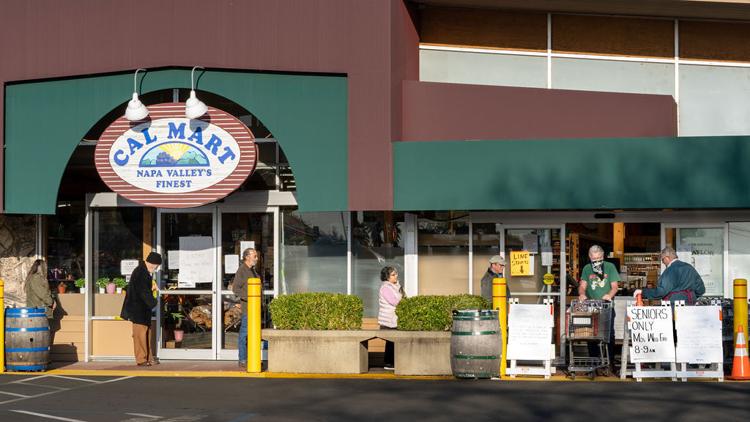 Calistoga Farmers Market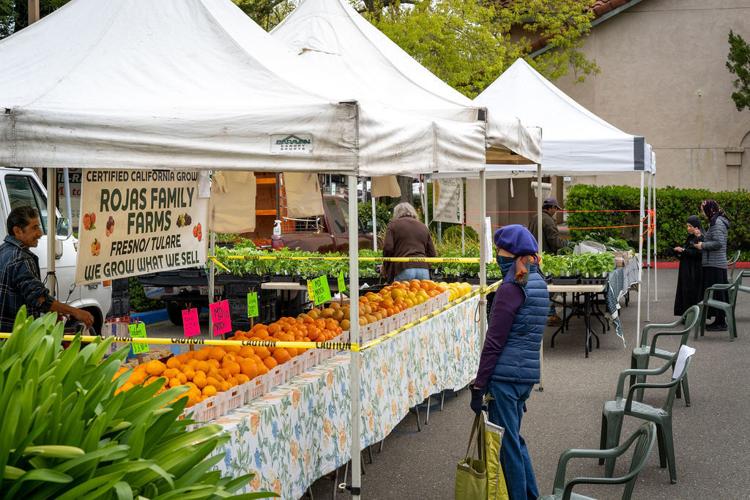 Calistoga Farmers Market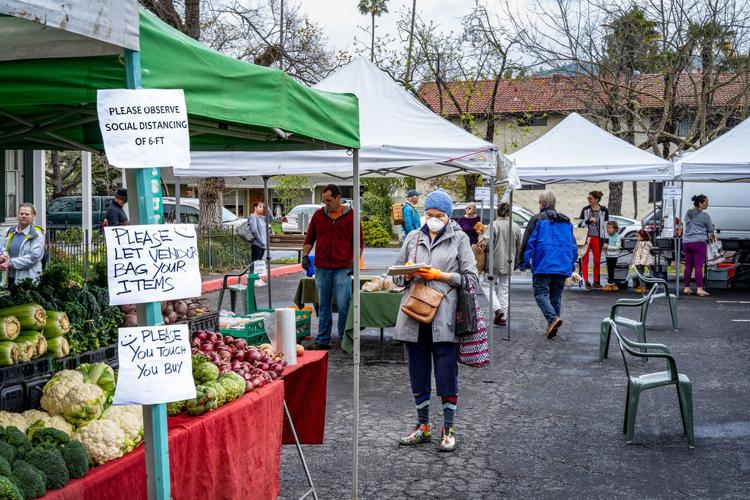 Calistoga Farmers Market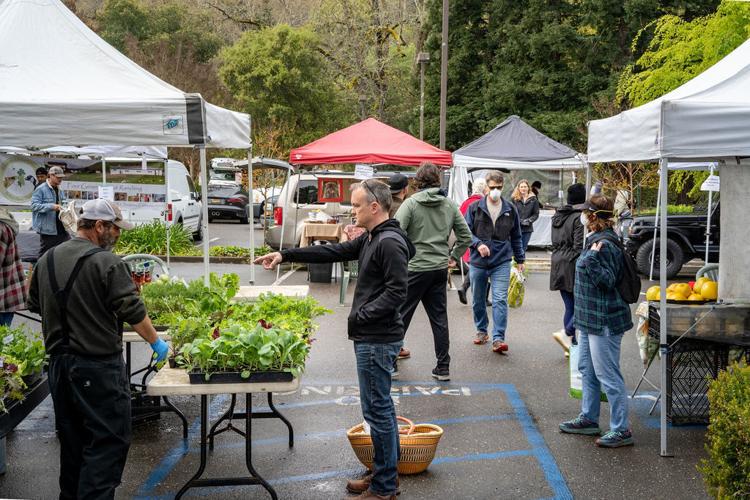 Calistoga Farmers Market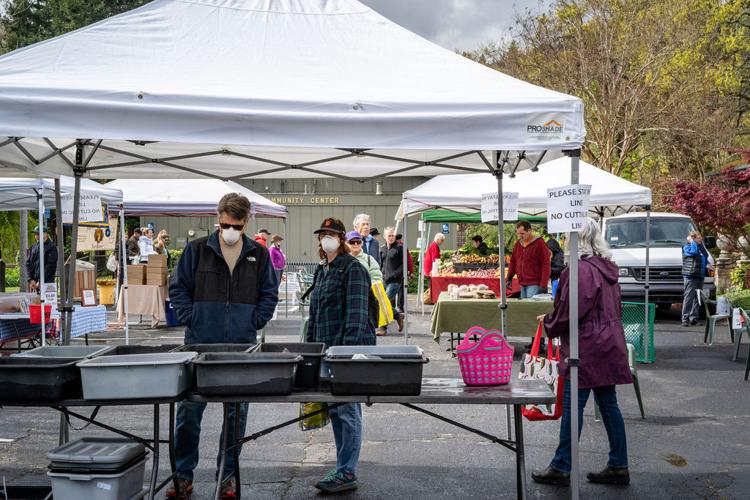 Calistoga Farmers Market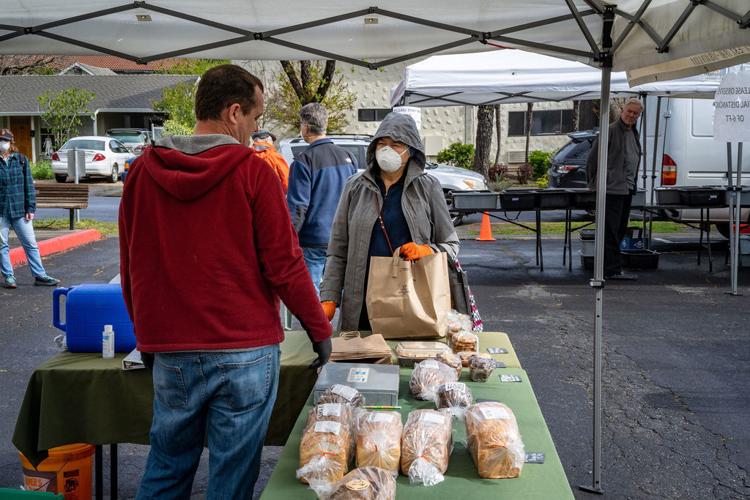 Calistoga Farmers Market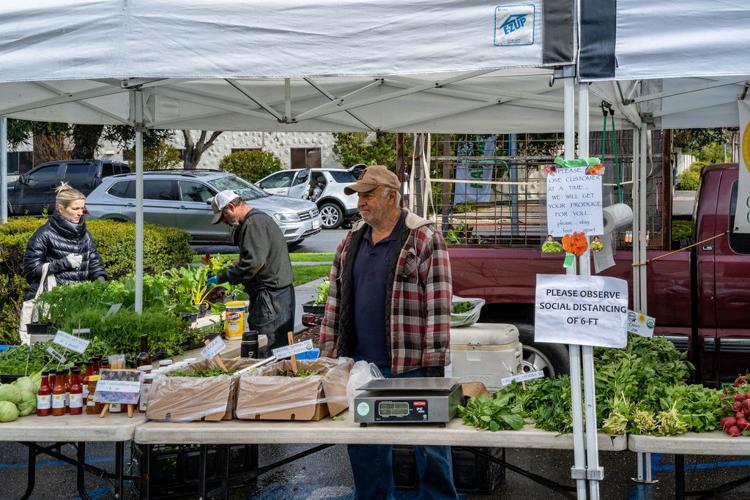 Calistoga Farmers Market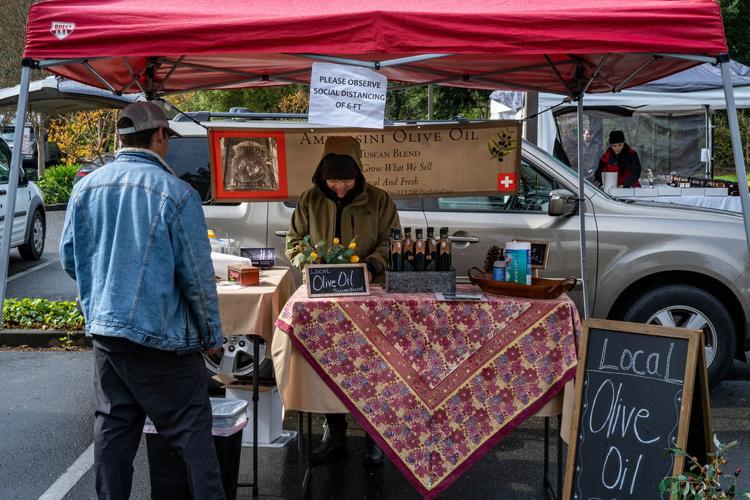 Calistoga Farmers Market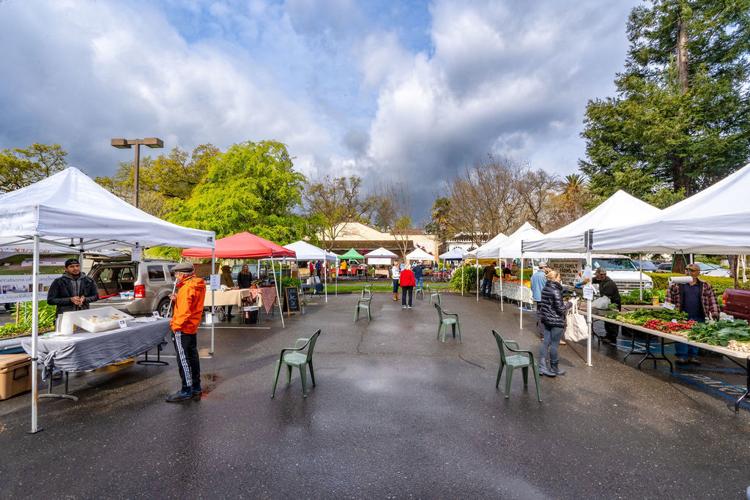 Easter Bunny tours Napa neighborhoods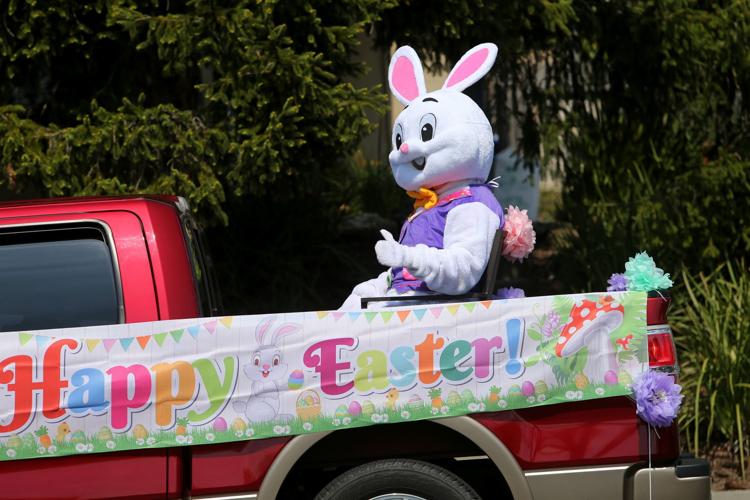 Whole Foods line, April 11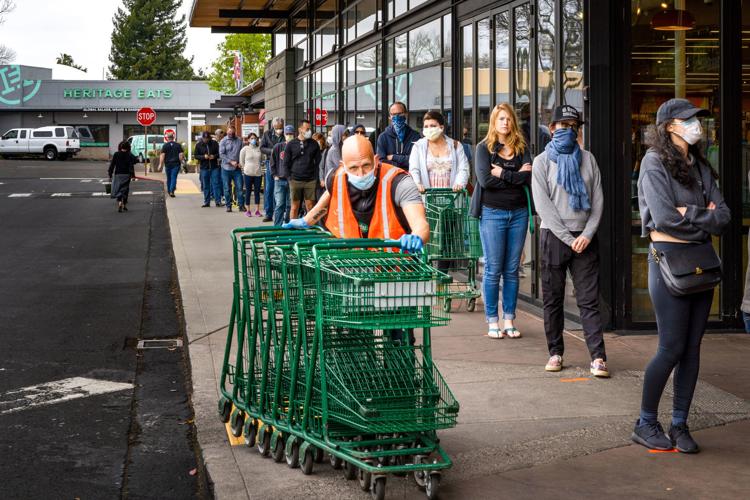 Grab-and-go school lunches in Napa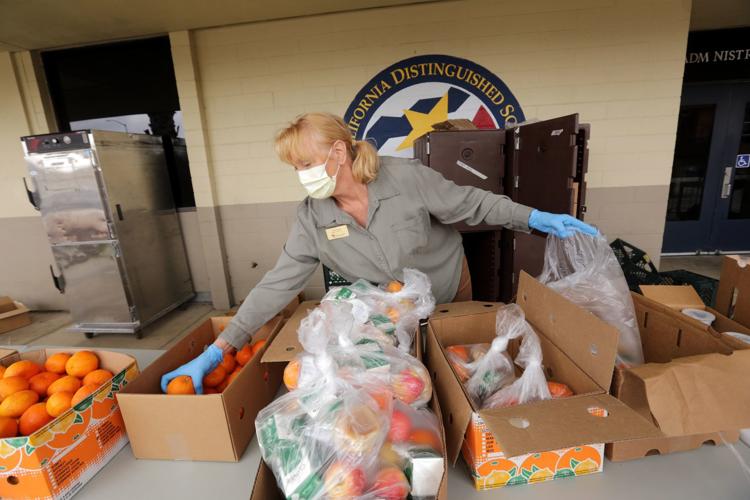 Grab-and-go school lunches in Napa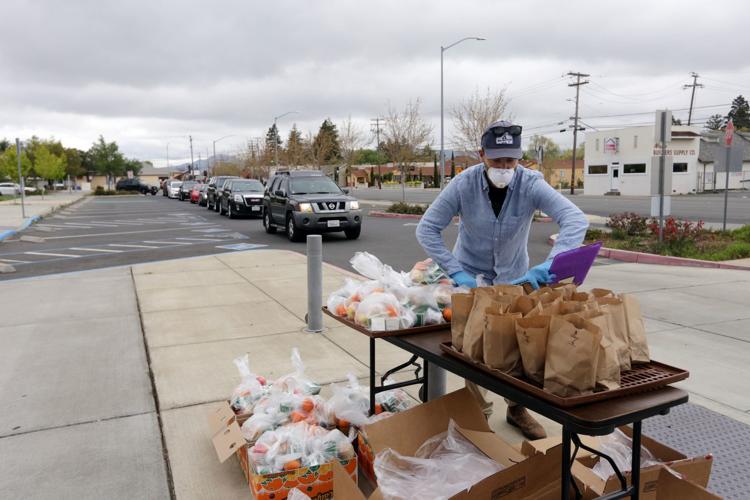 Grab-and-go school lunches in Napa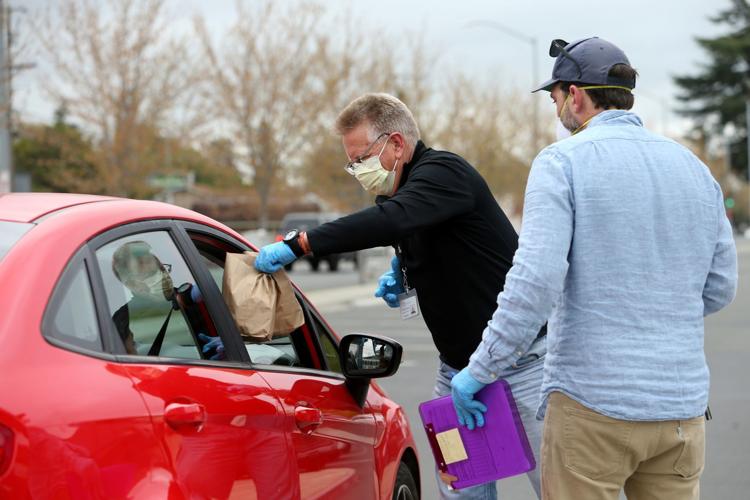 Grab-and-go school lunches in Napa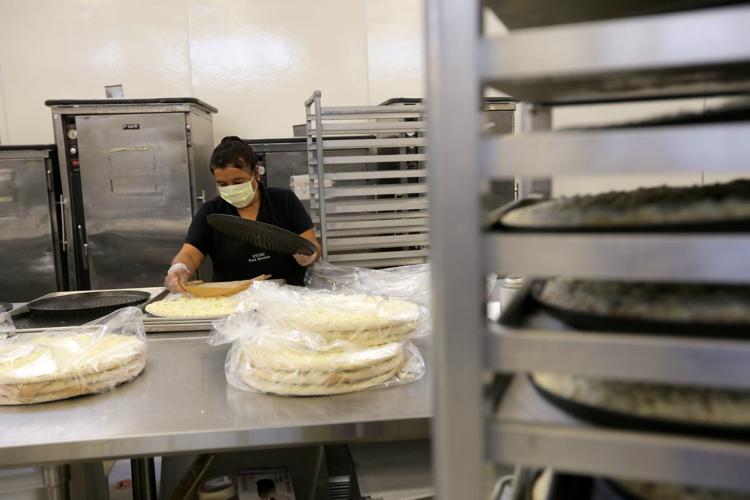 Grab-and-go school lunches in Napa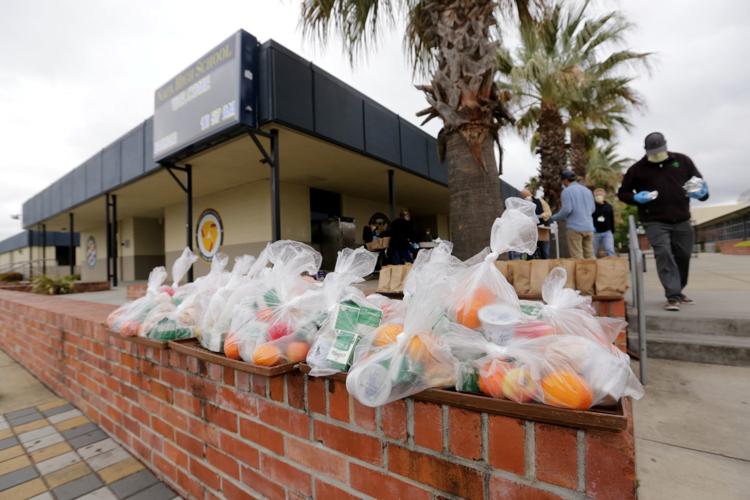 Sign of the times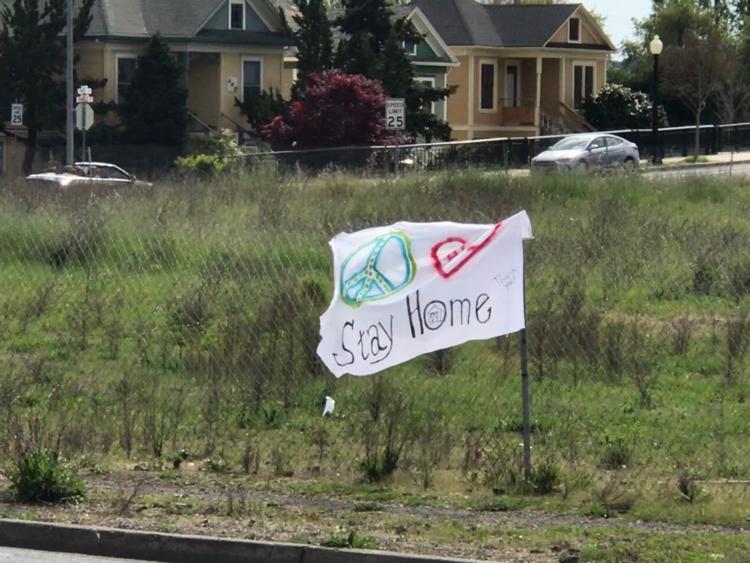 Sign of the times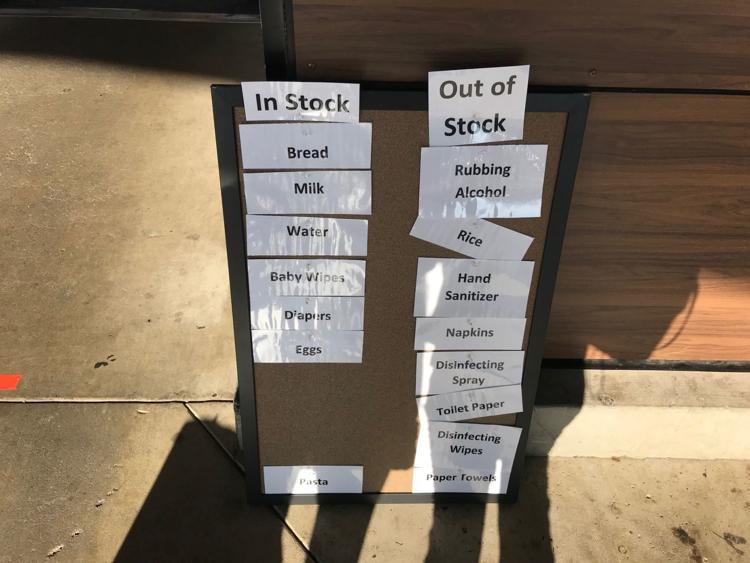 Napa's drive up clinic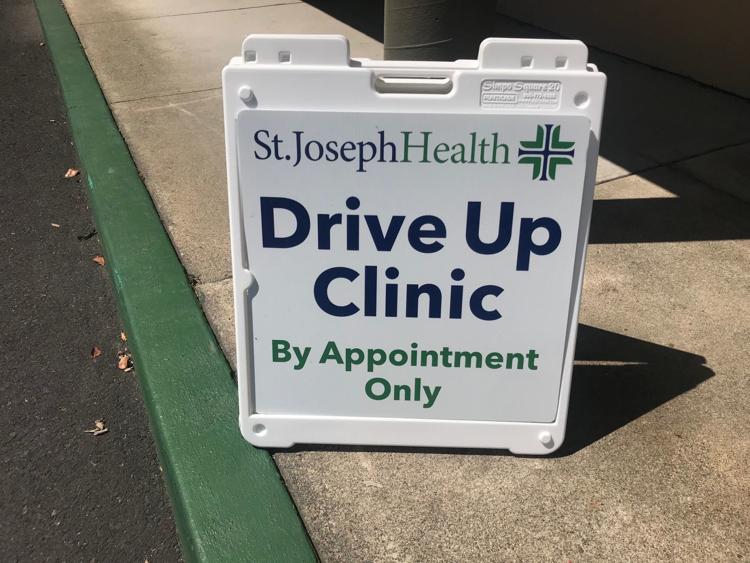 Taking a sample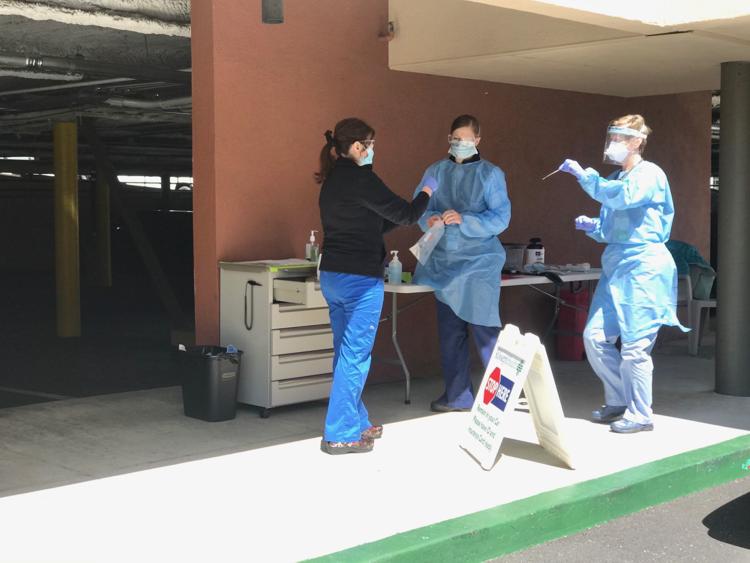 Nicole Landis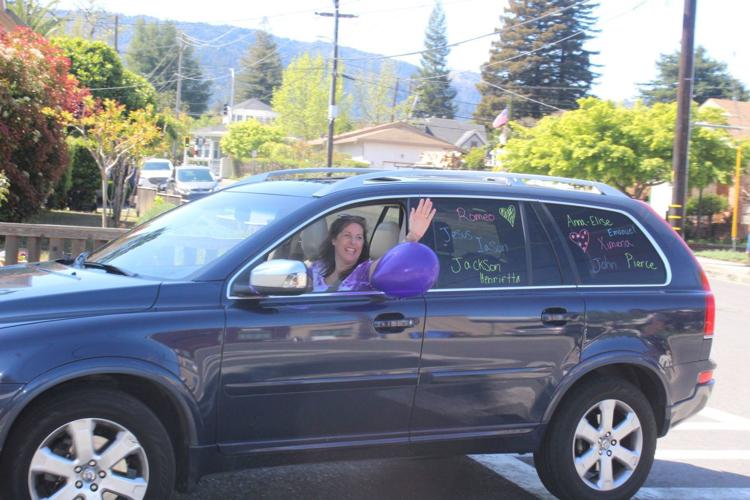 Napa Premium Outlets during the coronavirus epidemic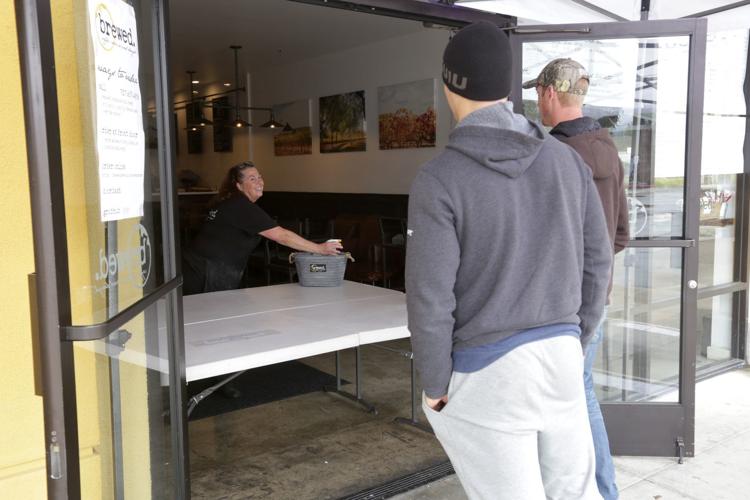 Making face shields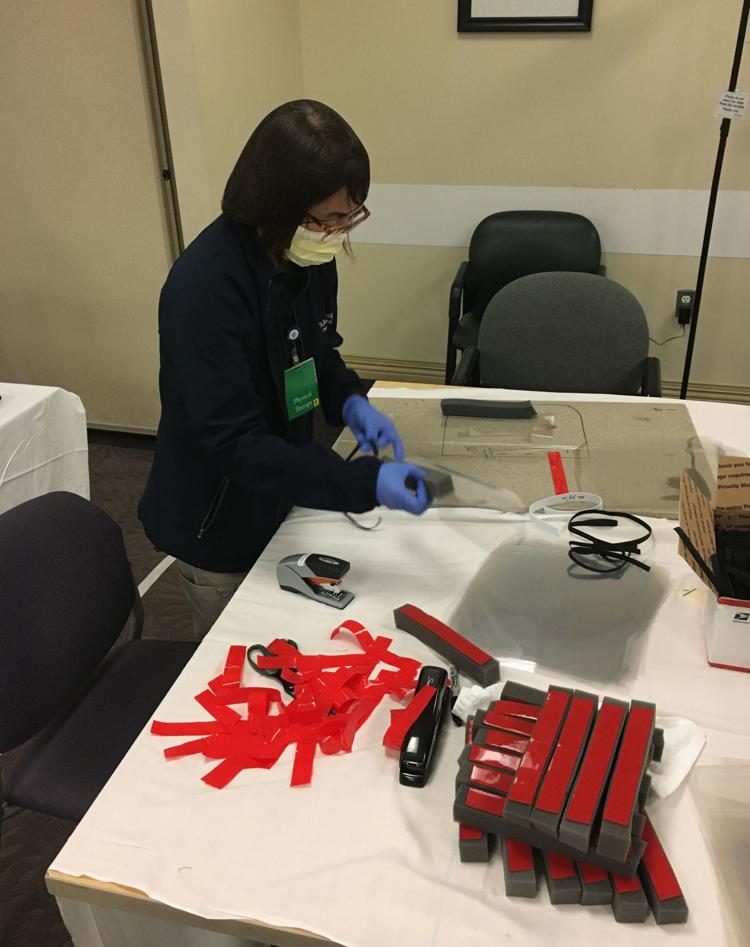 Face shields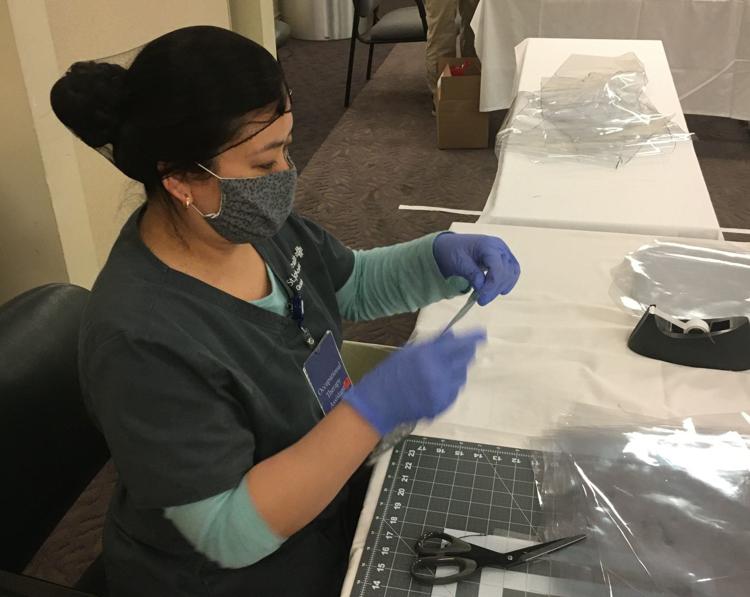 Free Meal Friday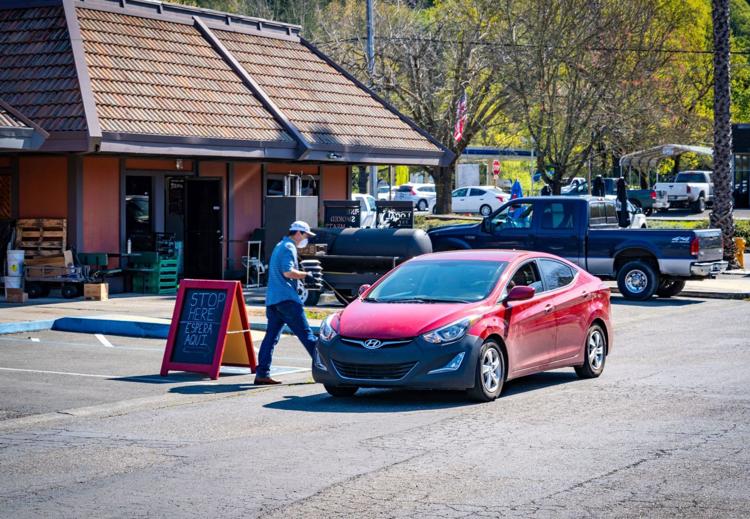 Free Meal Friday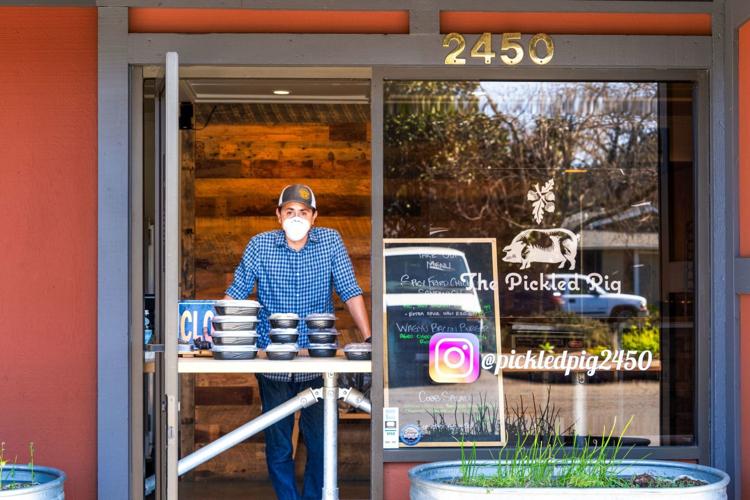 Social distancing signs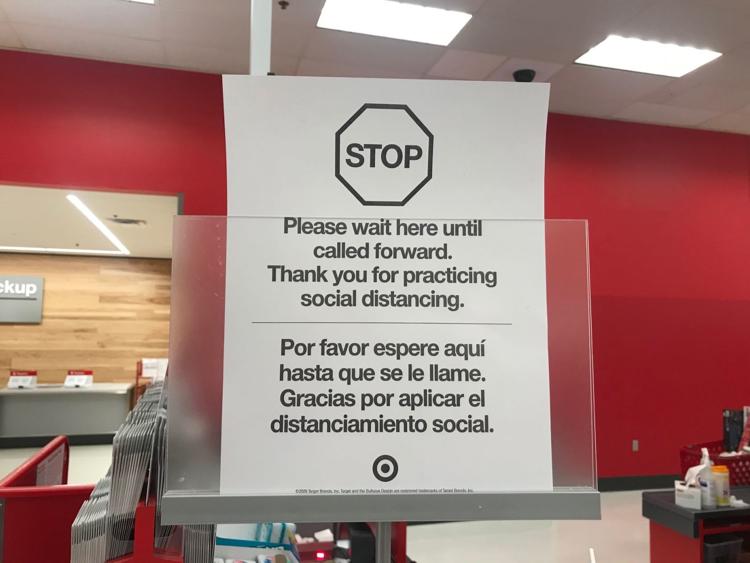 Social distancing signs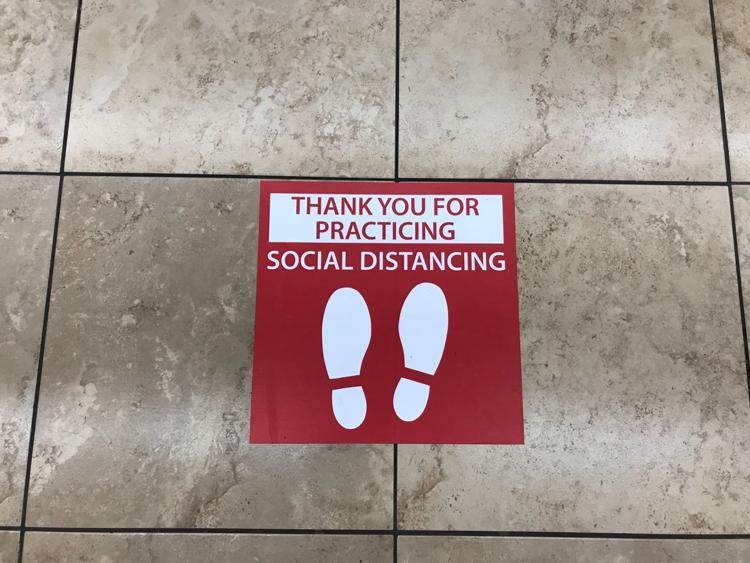 Bread delivery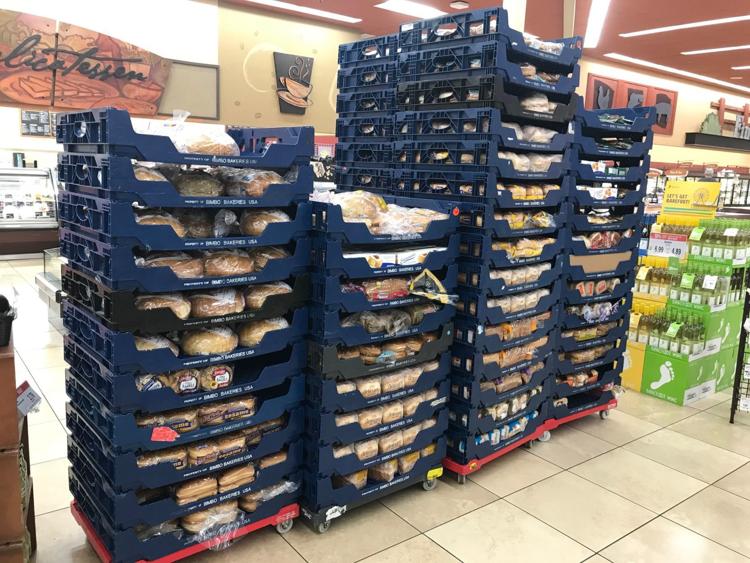 Dr. Manjappa at Queen of the Valley Medical Center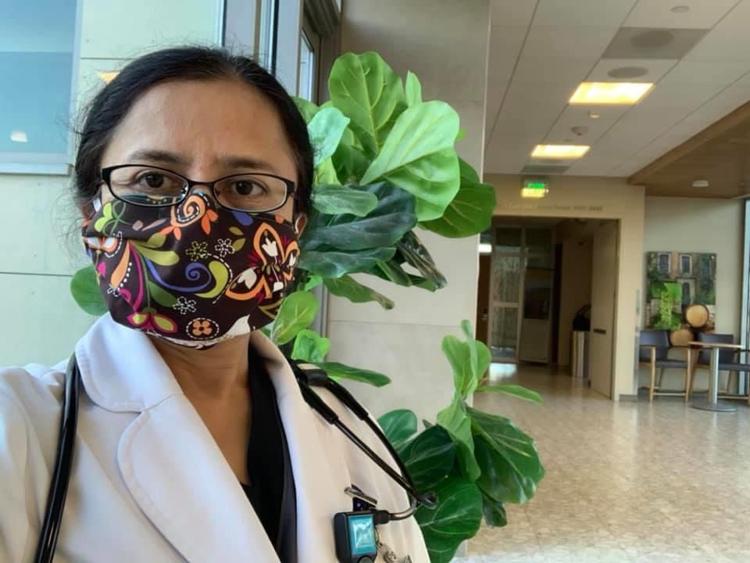 Bear on fence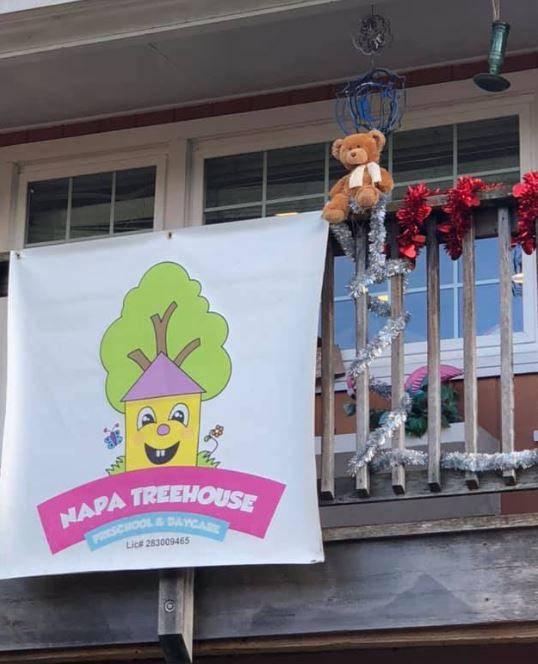 Bear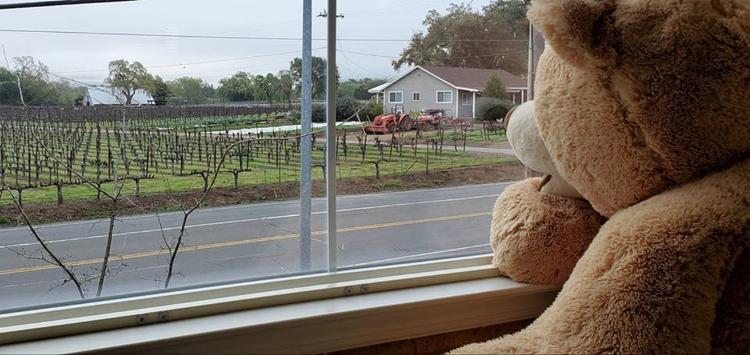 Dr. Adhye and Janice Peters RN
Napa police department employees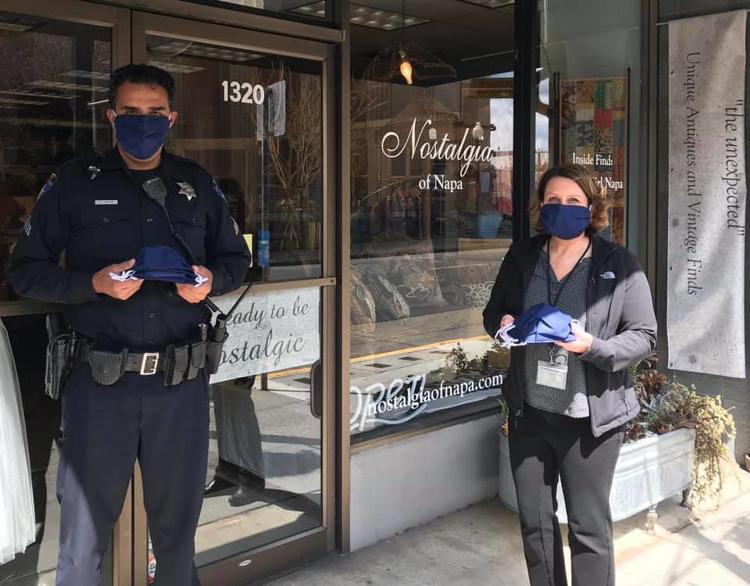 Andrea D. Hoogendoorn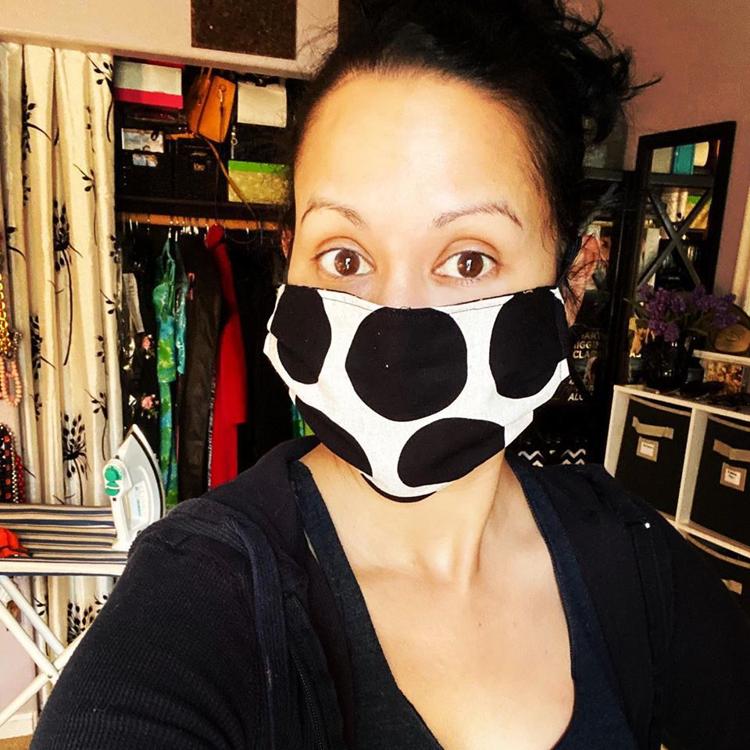 Hanh Ho Egan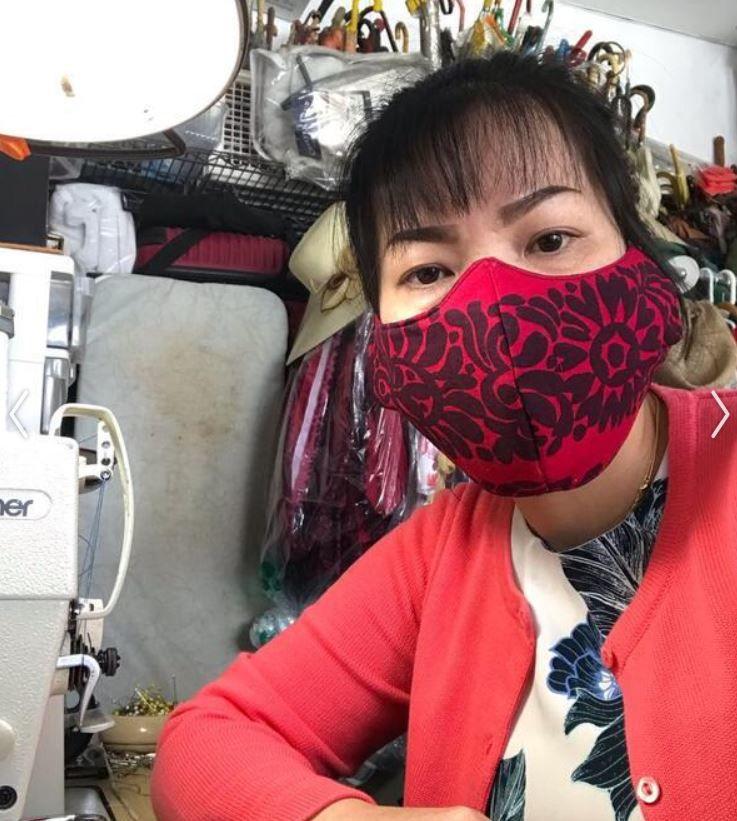 Matthew Blach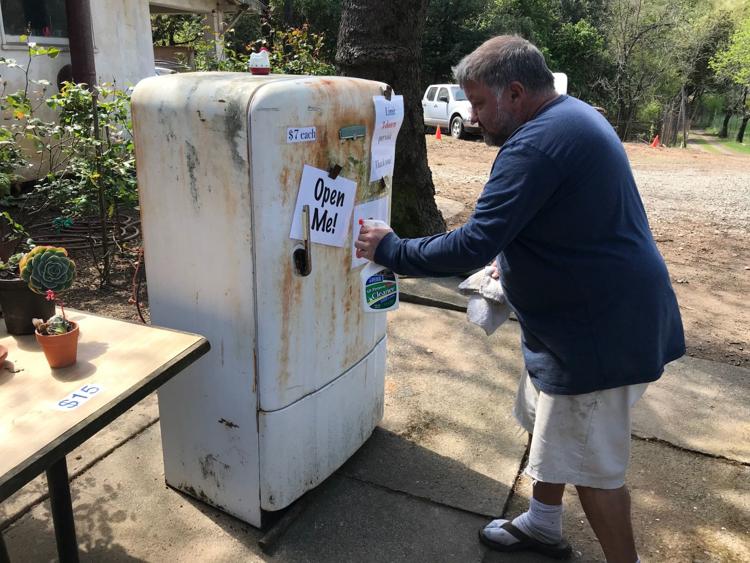 American Canyon park sign, social distancing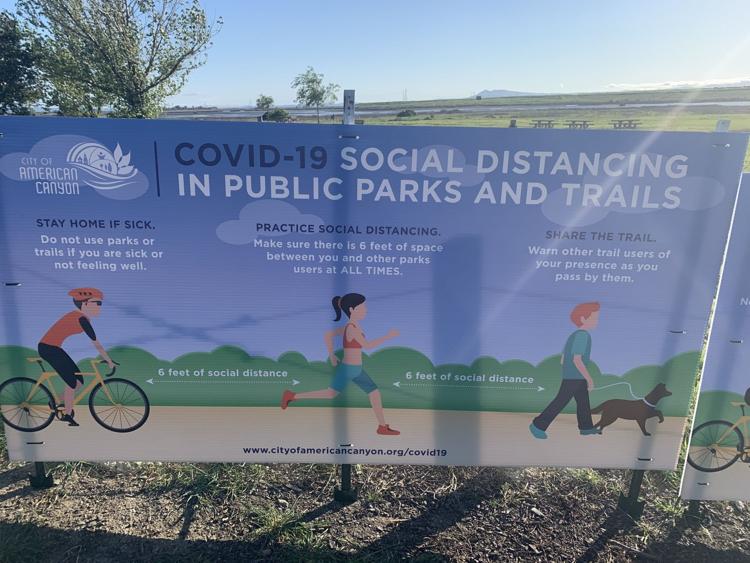 Cal Mart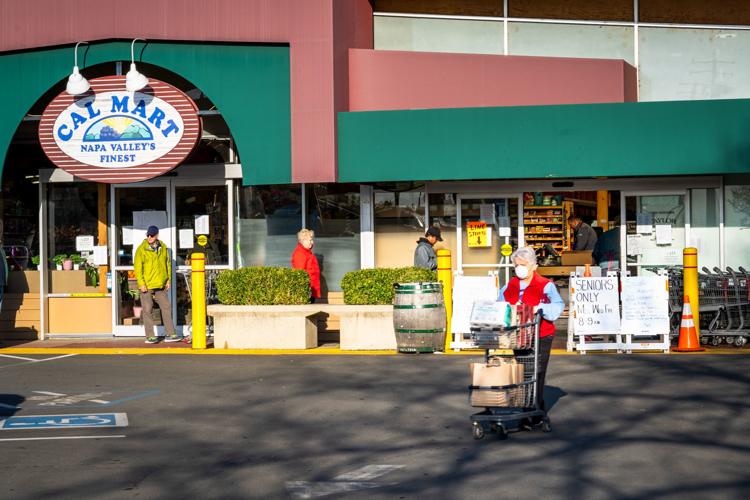 Calistoga take-out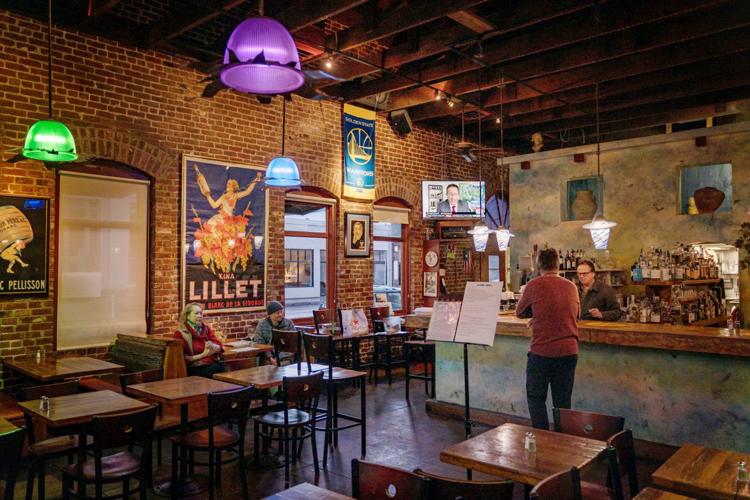 Calistoga take-out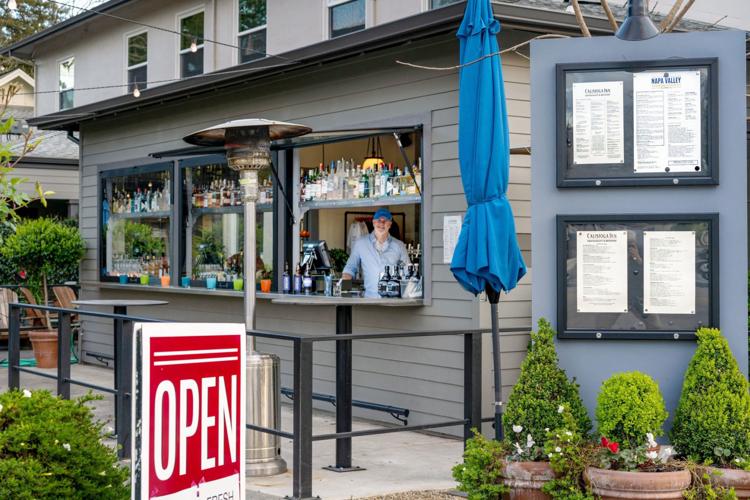 Calistoga take-out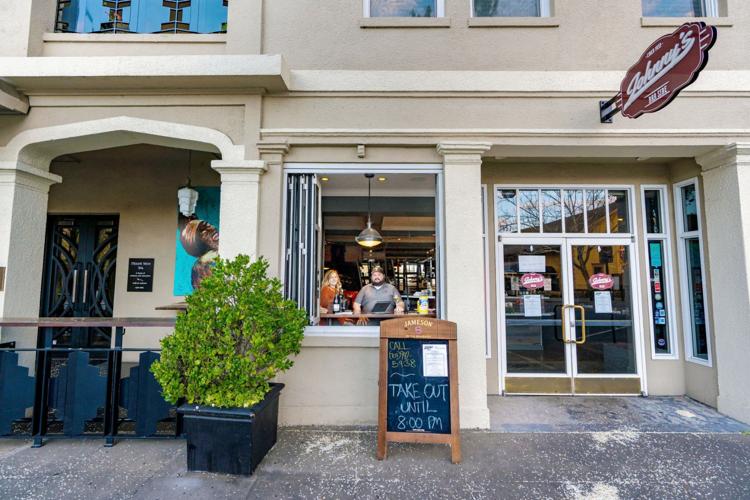 Calistoga take-out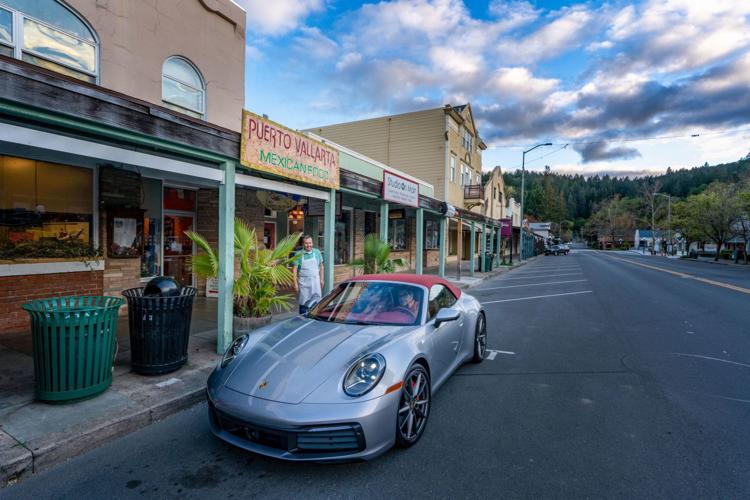 Calistoga take-out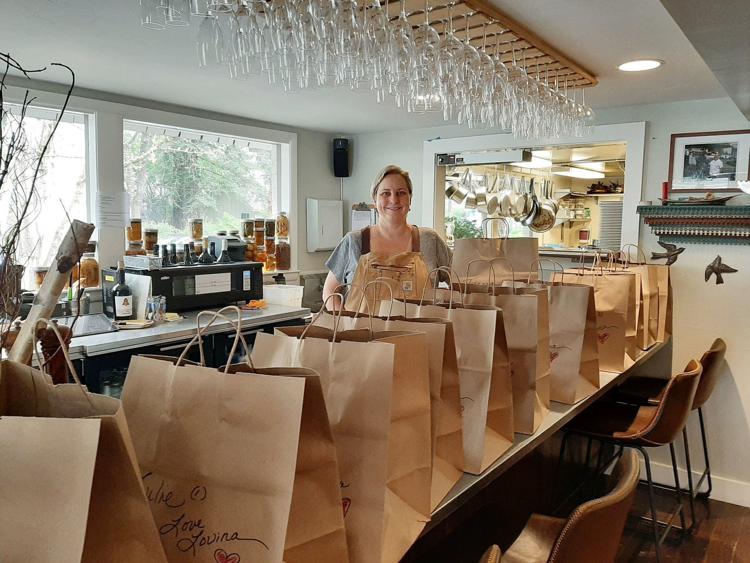 Food pick up signs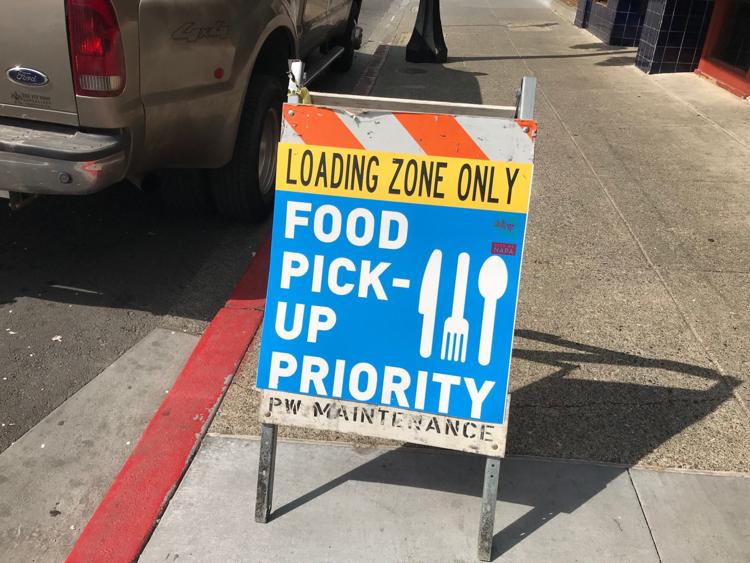 VNV welcome center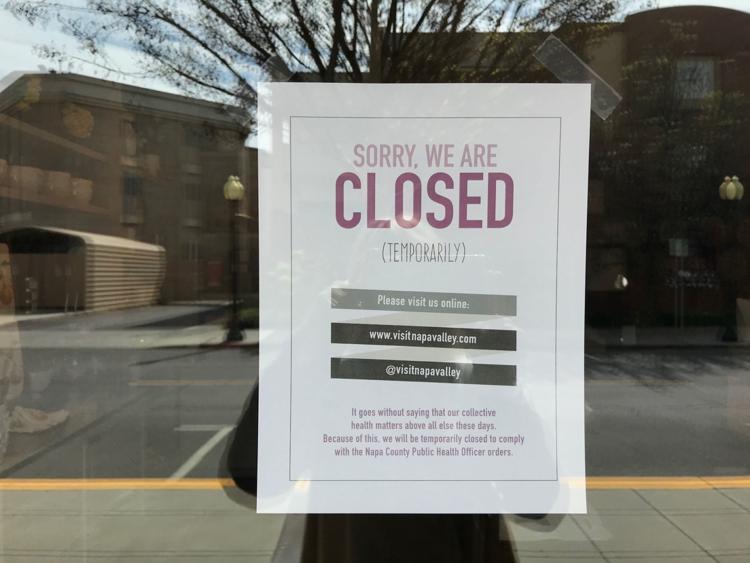 Main Street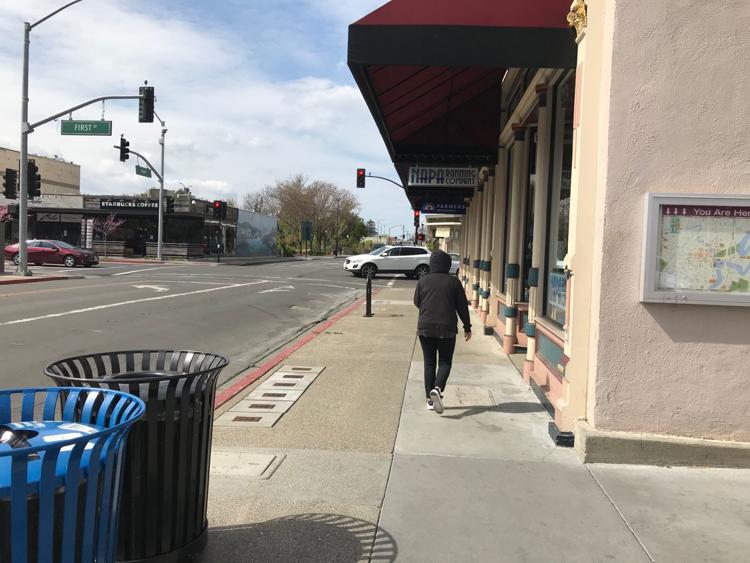 Empty Kohl's parking lot
Napa Running Co.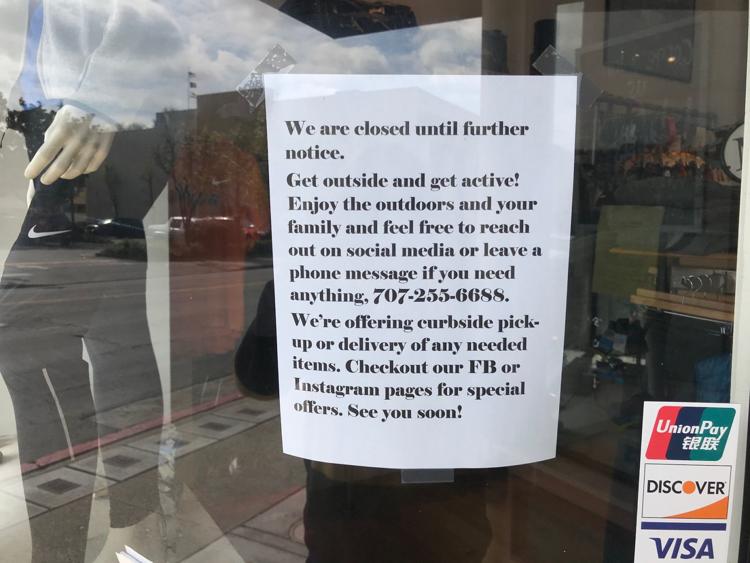 Bread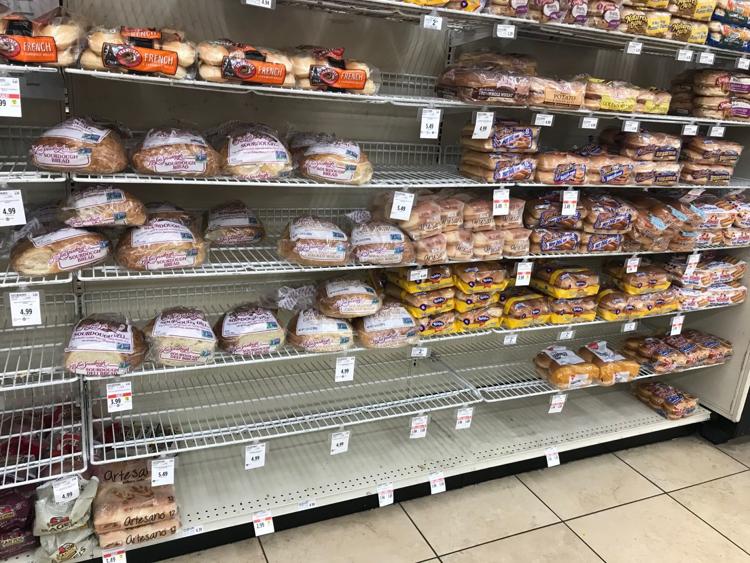 Cleaning at the check out station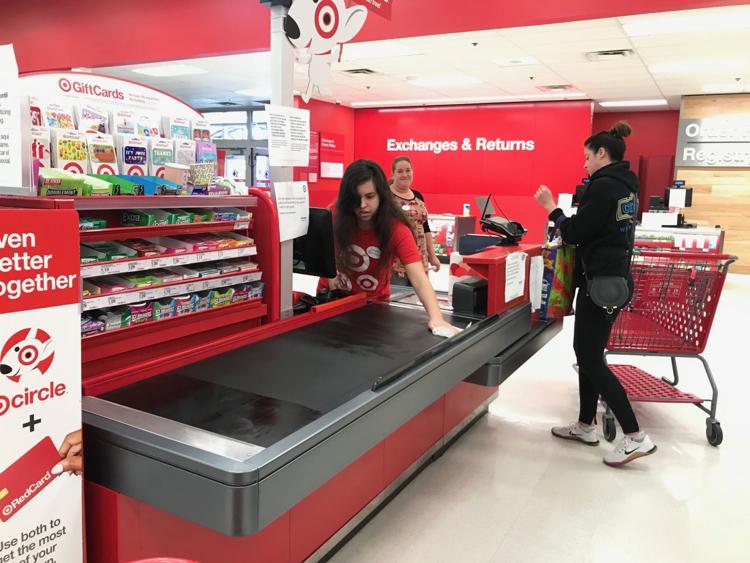 Restocking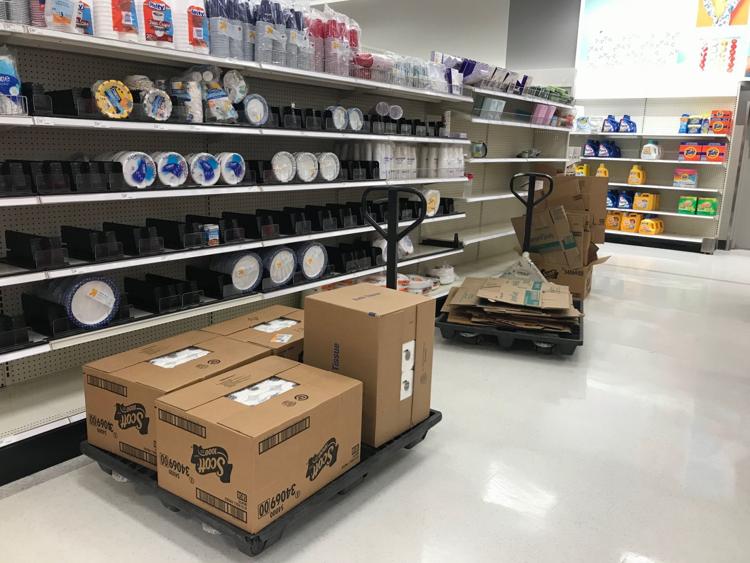 Toilet paper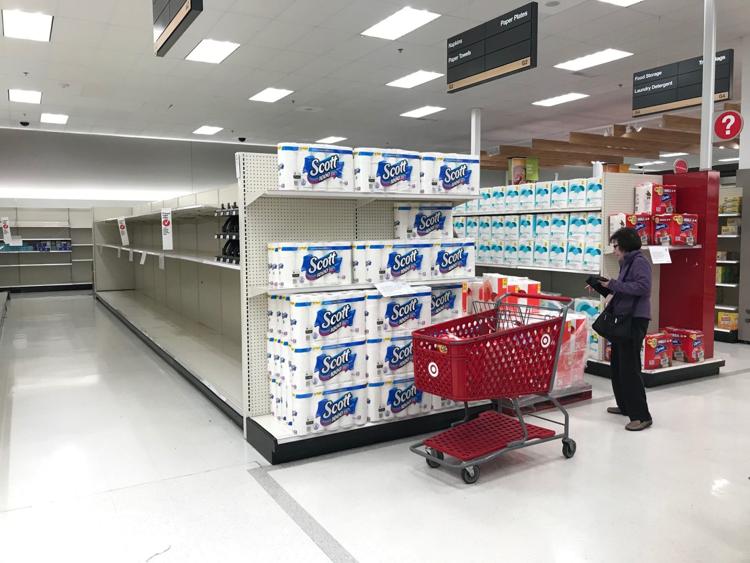 Toilet paper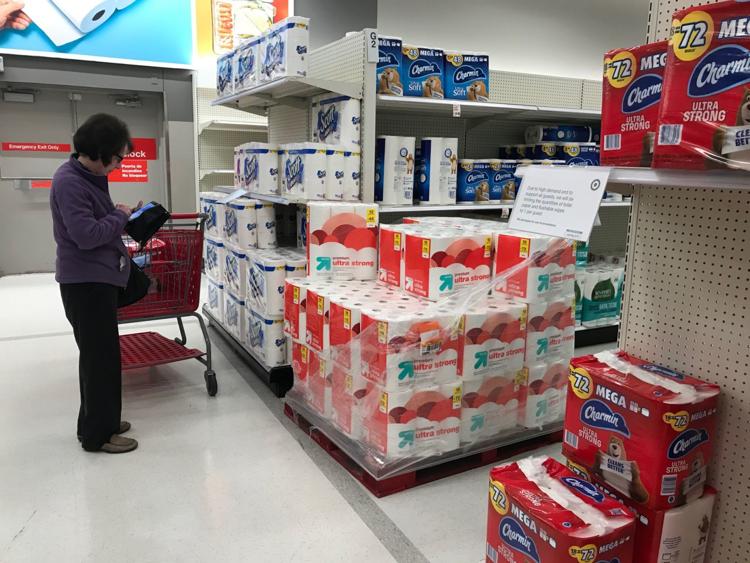 More wipes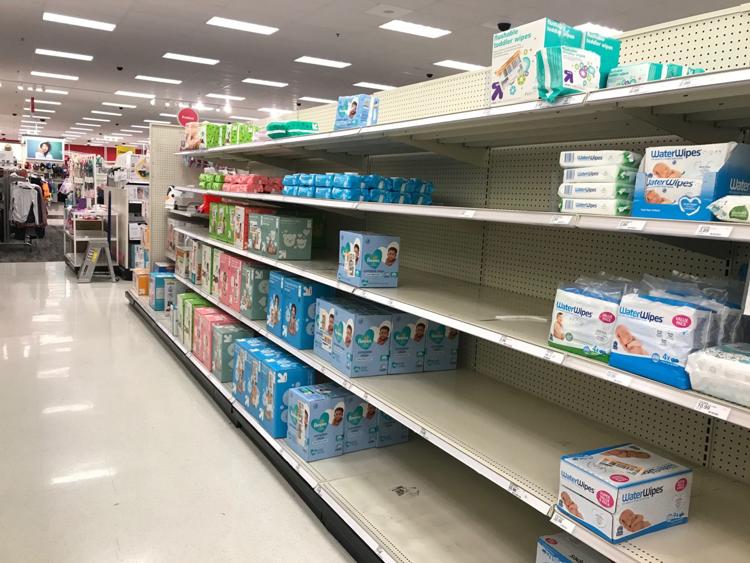 Restocking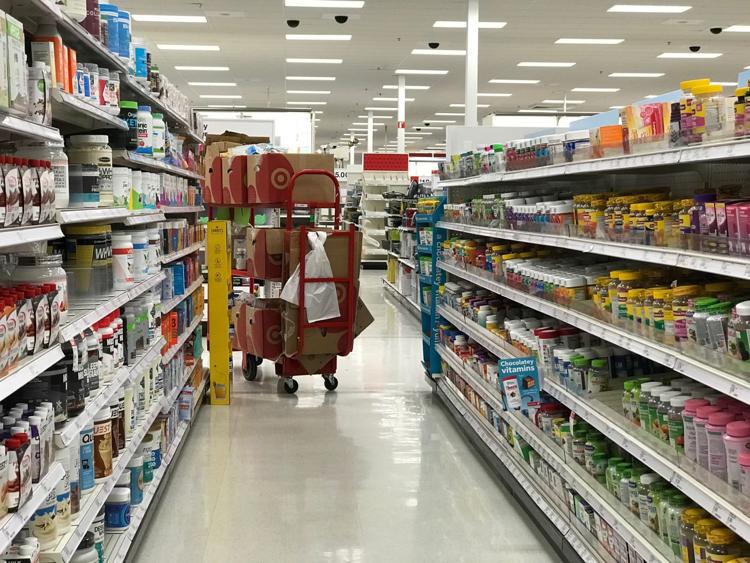 Disinfectant wipes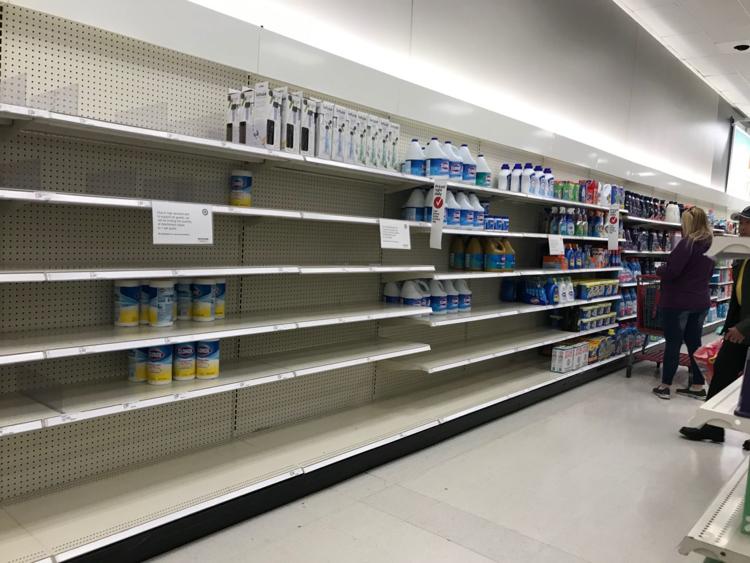 Raley's eggs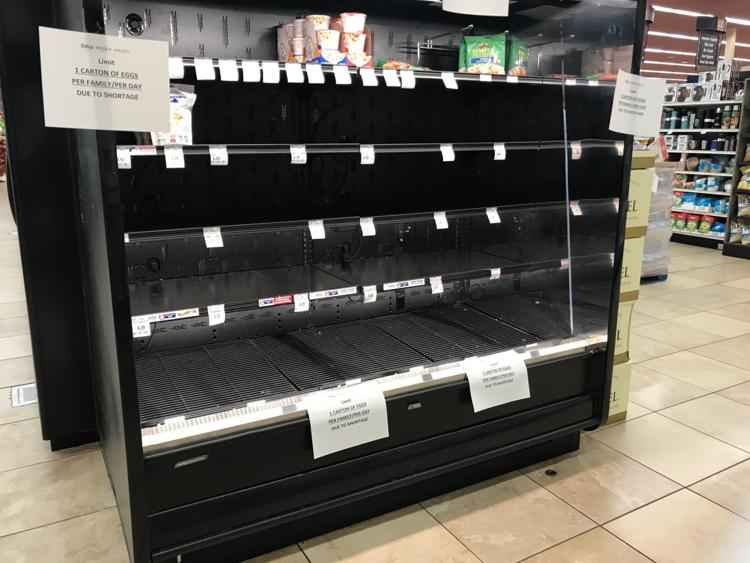 Produce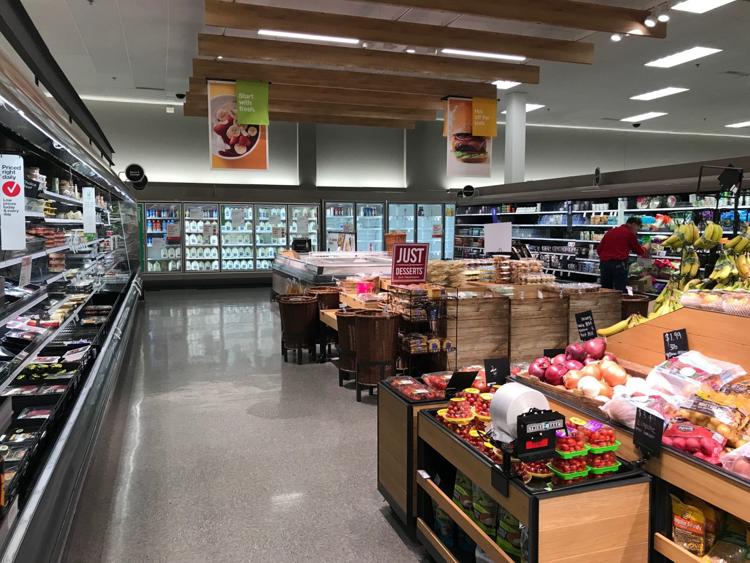 Restocking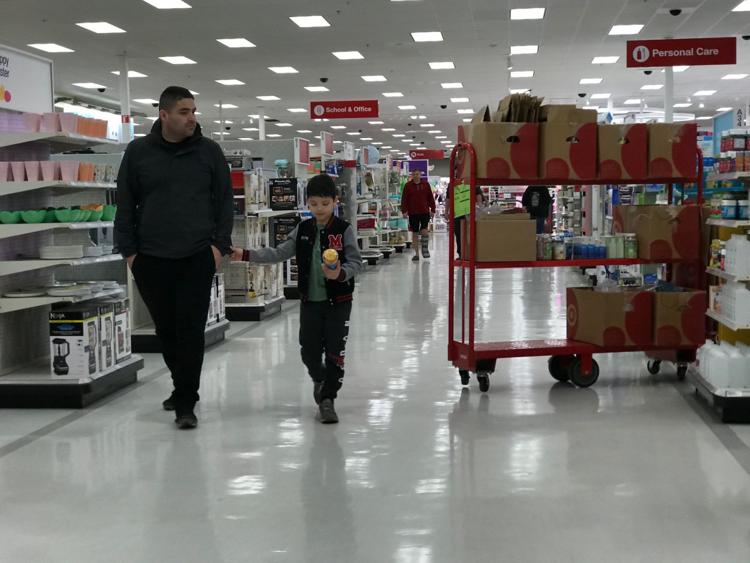 Raley's barriers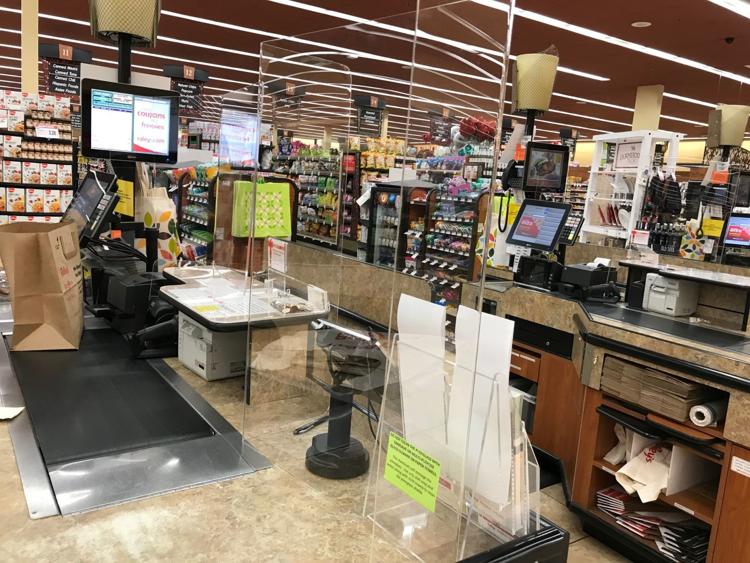 Raley's bulk foods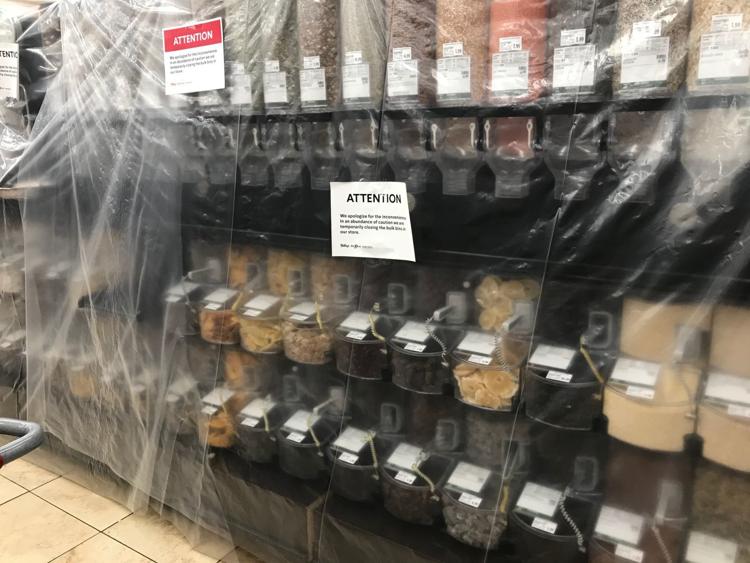 Water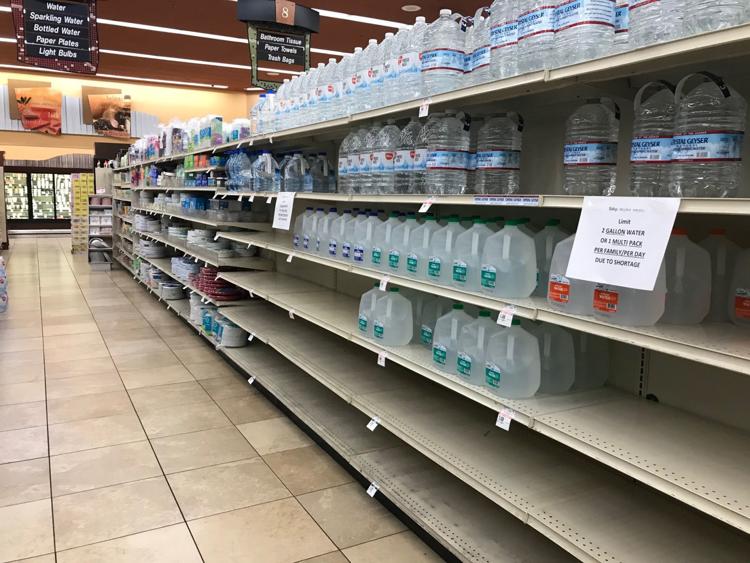 Raley's check out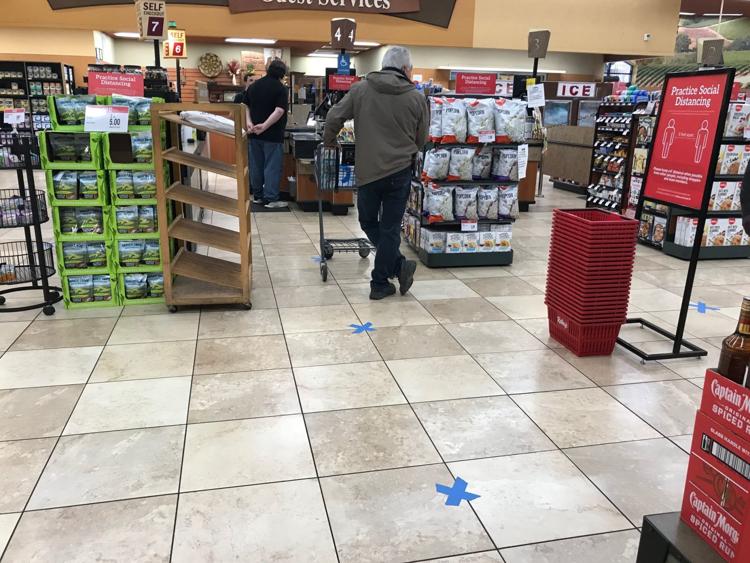 Raley's signs
Squeeze Inn Hamburgers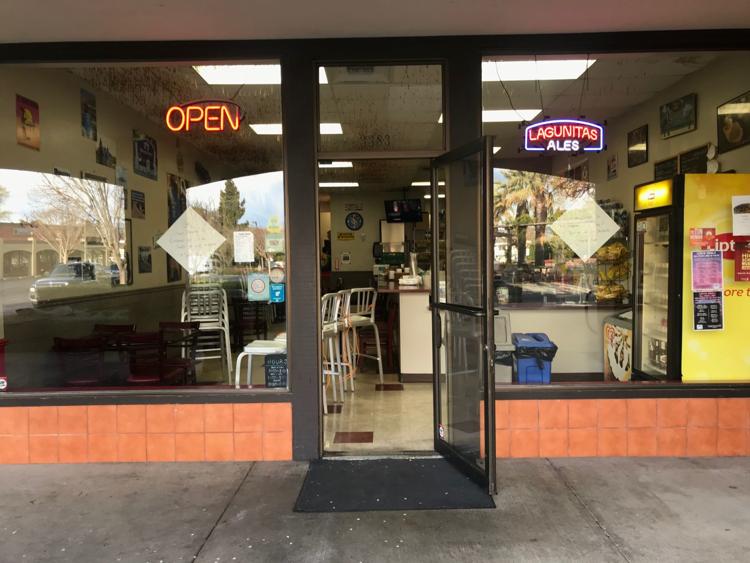 The parking lot at Redwood Plaza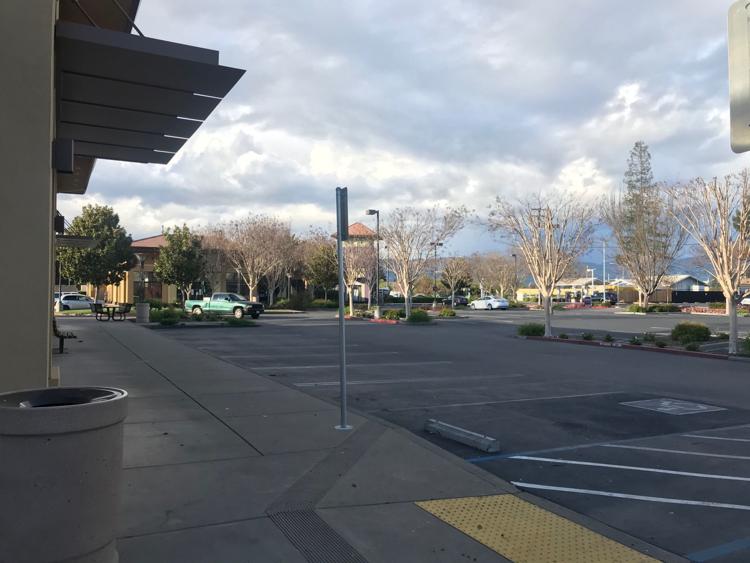 Demand increases for Napa food relief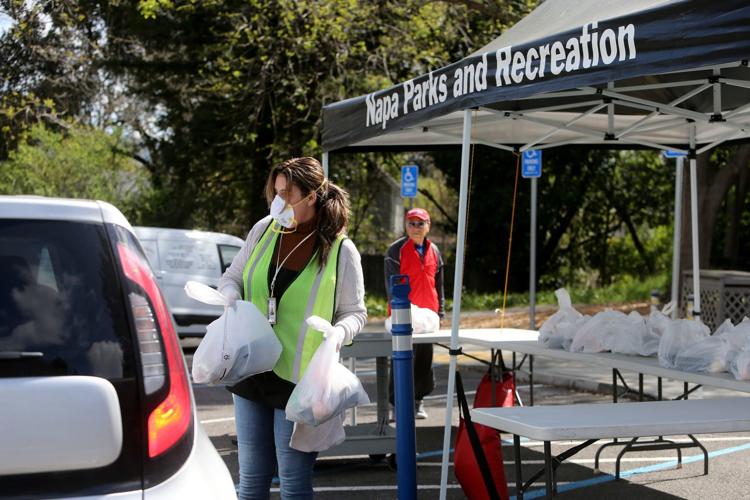 St. Helena Safeway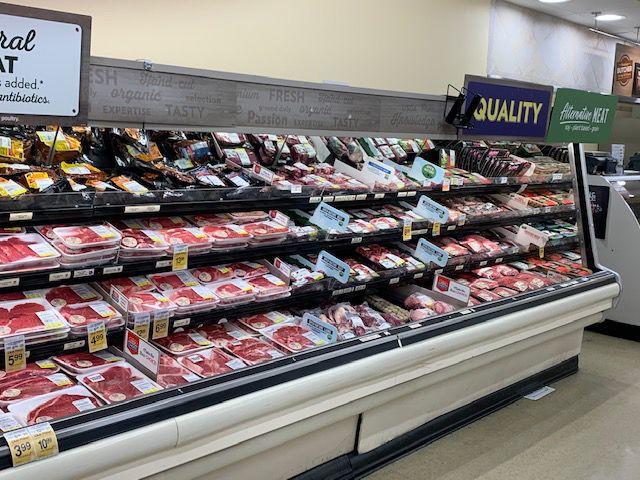 St. Helena Safeway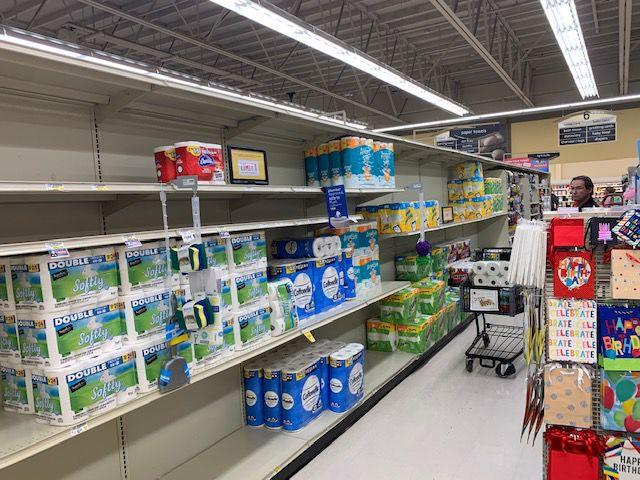 Napa Target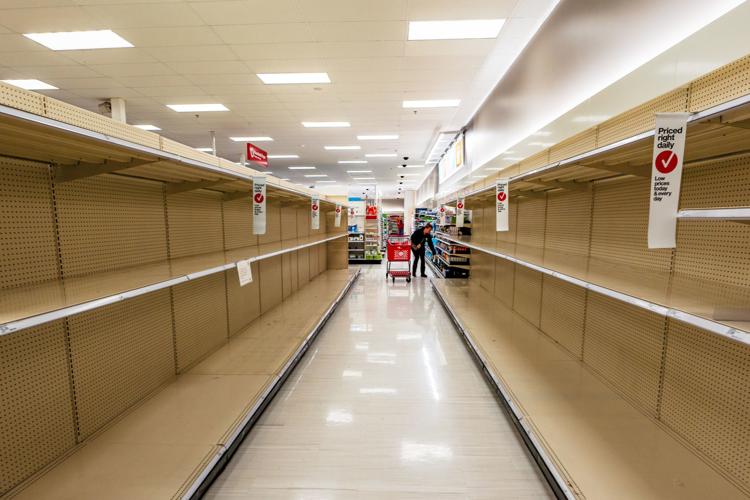 Ciccio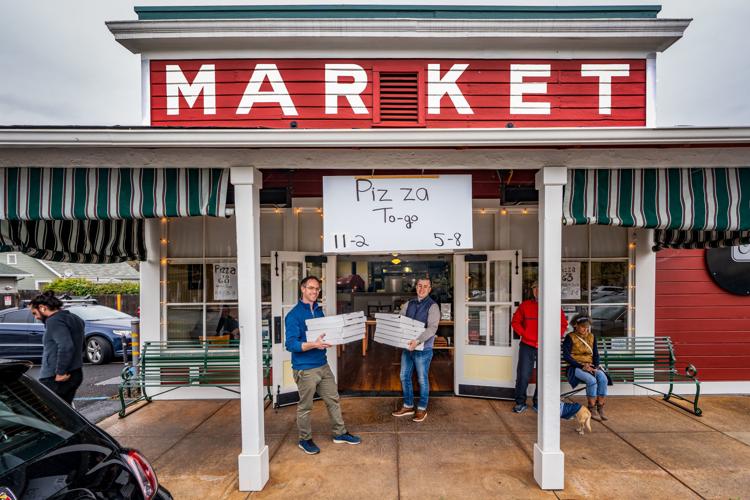 Safeway in St. Helena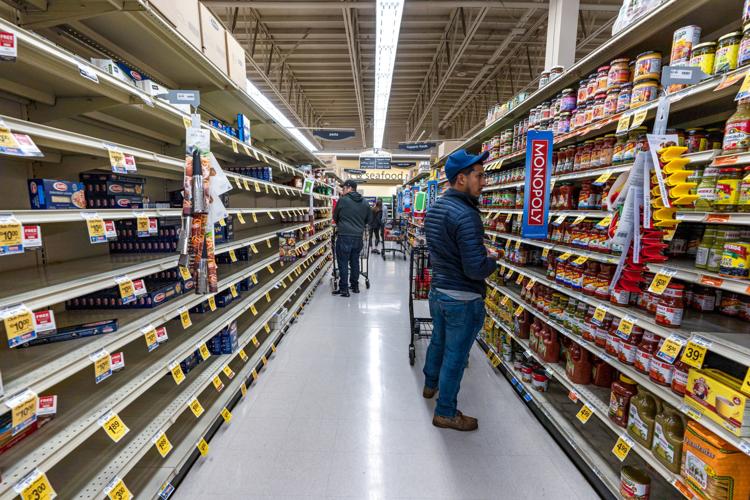 Milk at Raley's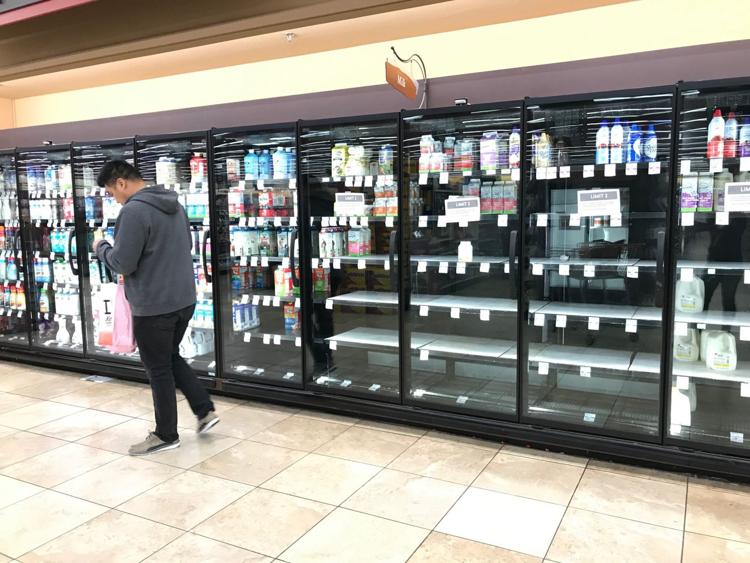 Umpqua bank
Target toilet paper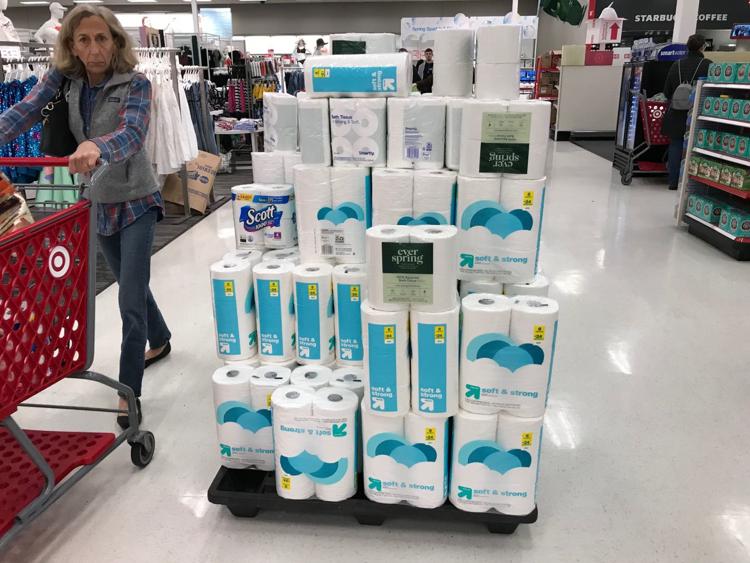 Bel Aire shoppers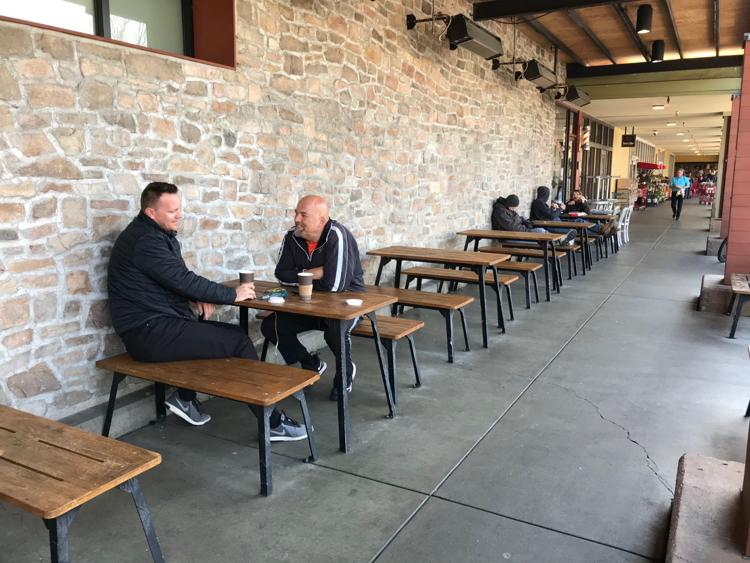 South Napa Target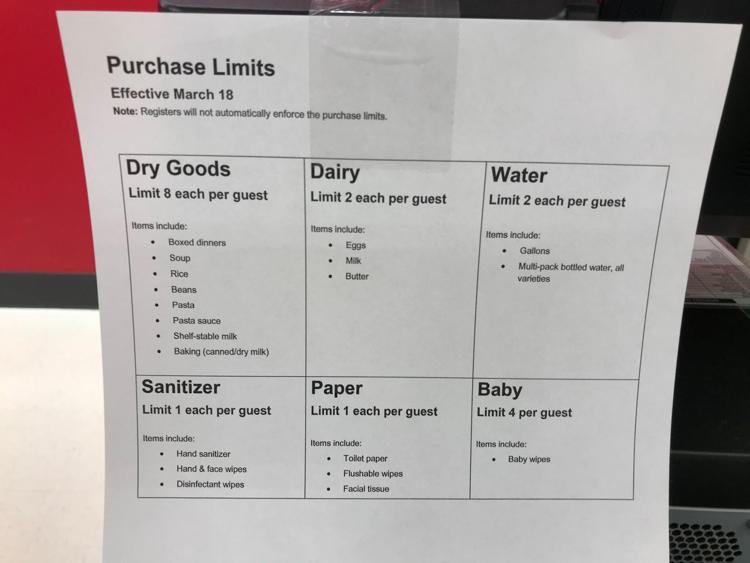 World Market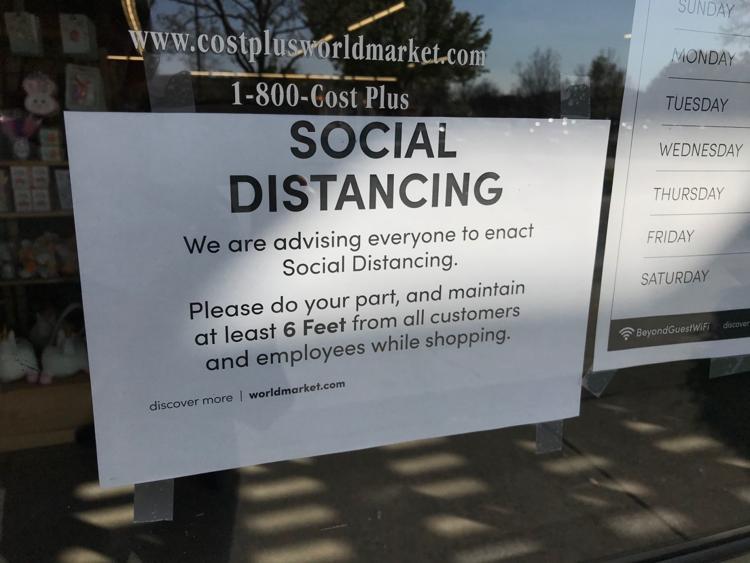 Napa Target shoppers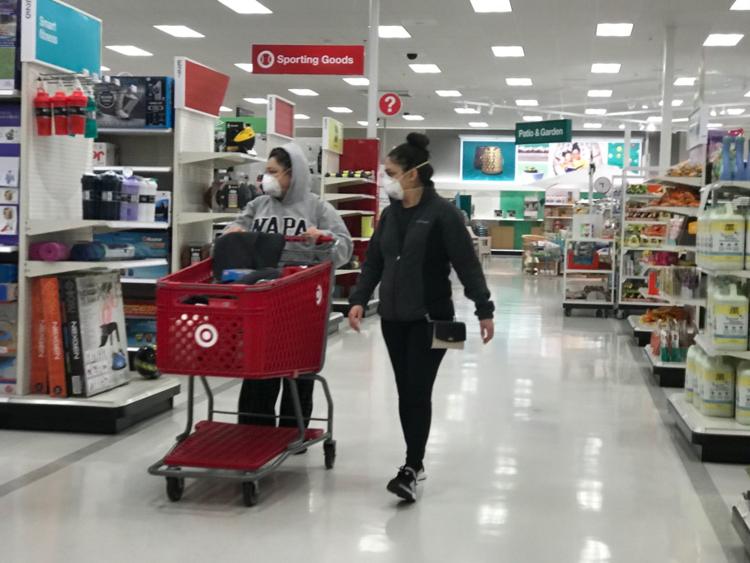 Trader Joe's line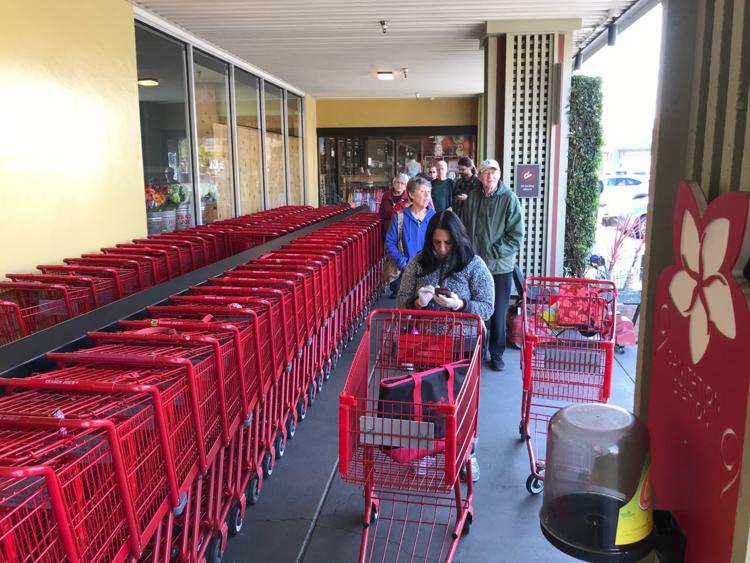 Bel Aire Plaza parking lot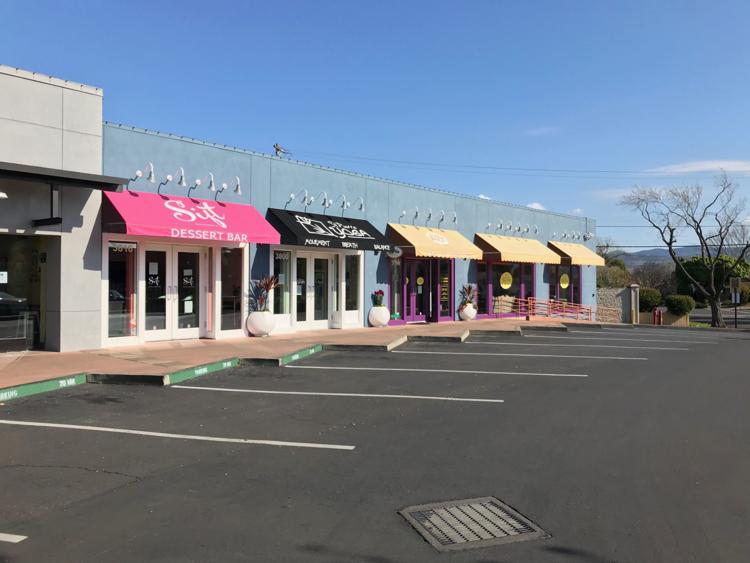 CalMart in Calistoga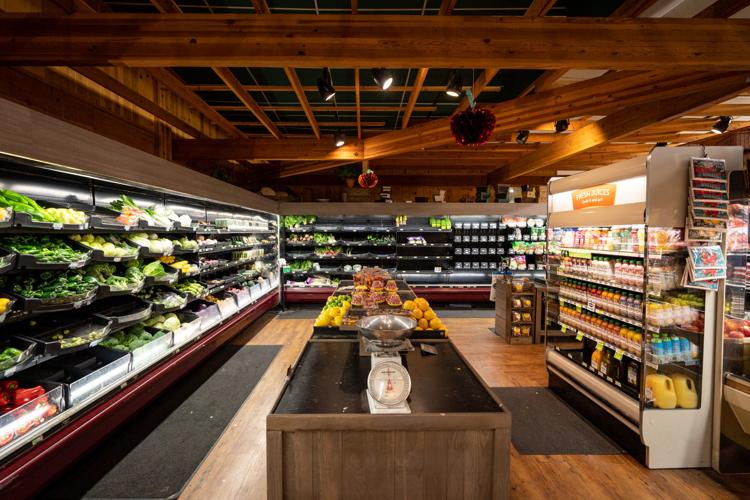 CalMart in Calistoga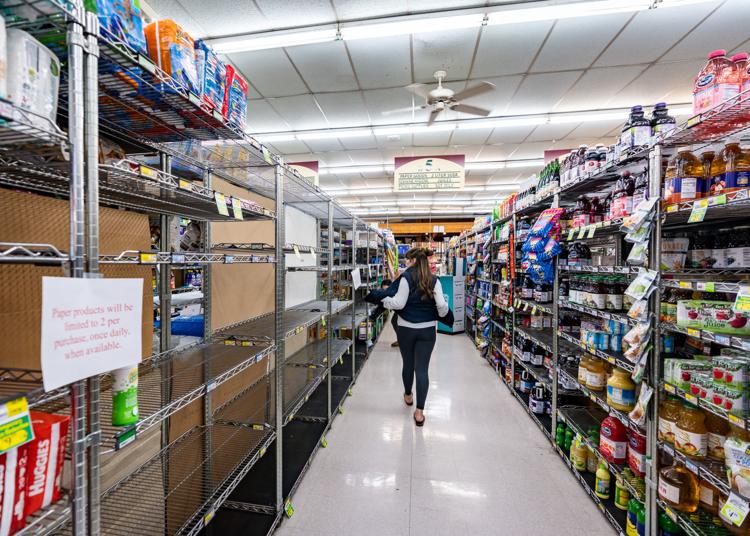 Whole Foods Napa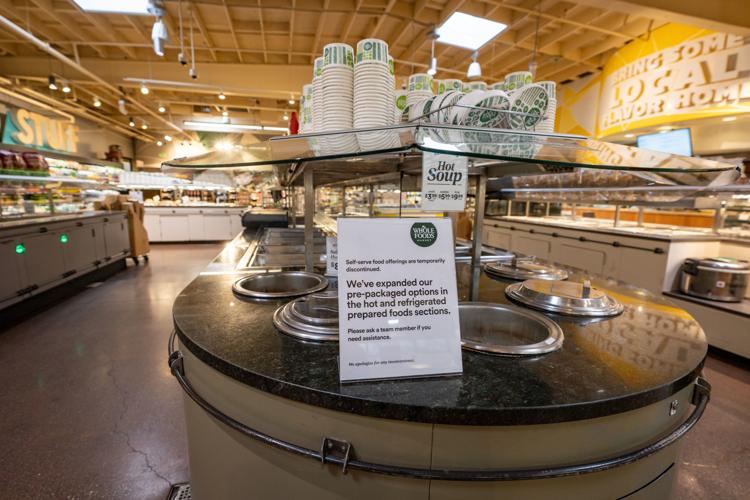 Outside Oxbow Public Market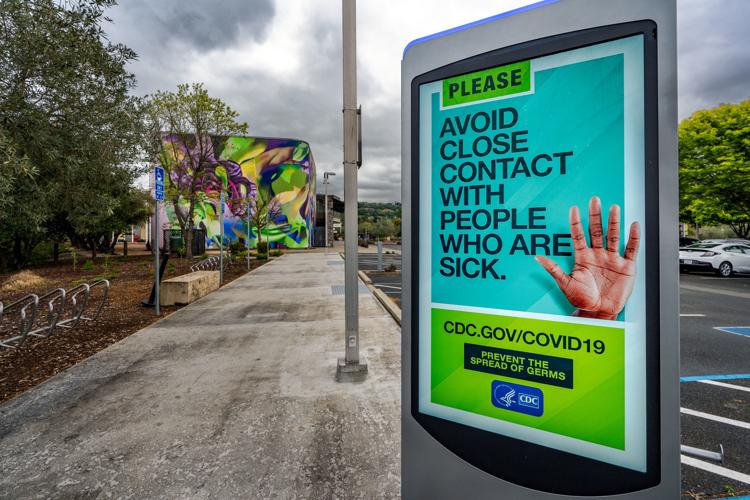 Inside the Oxbow Public Market on Wed. March 18.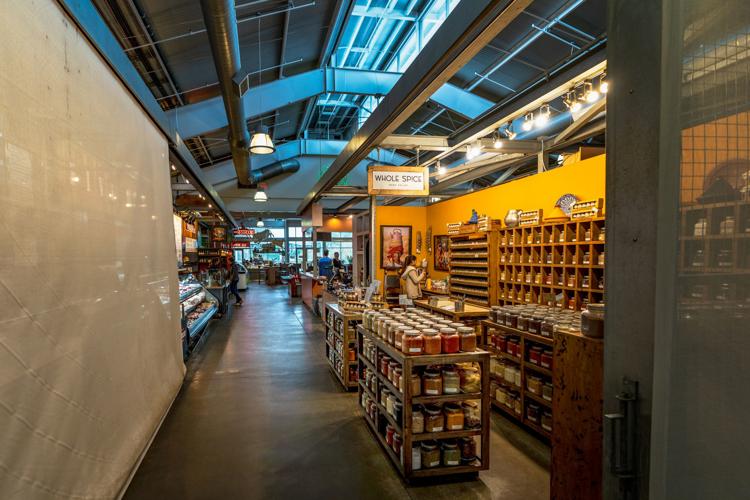 Inside the Oxbow Public Market on Wed. March 18.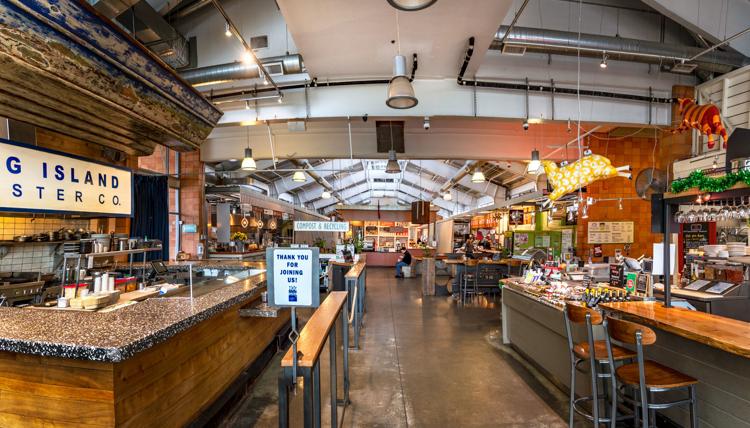 Lululemon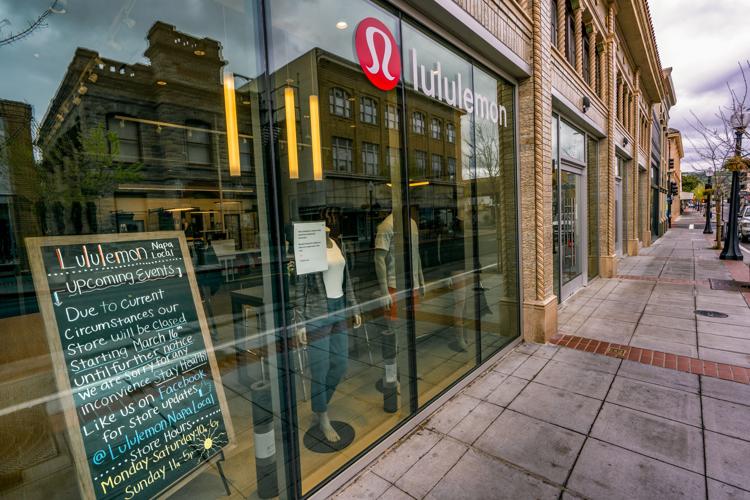 Oxbow Public Market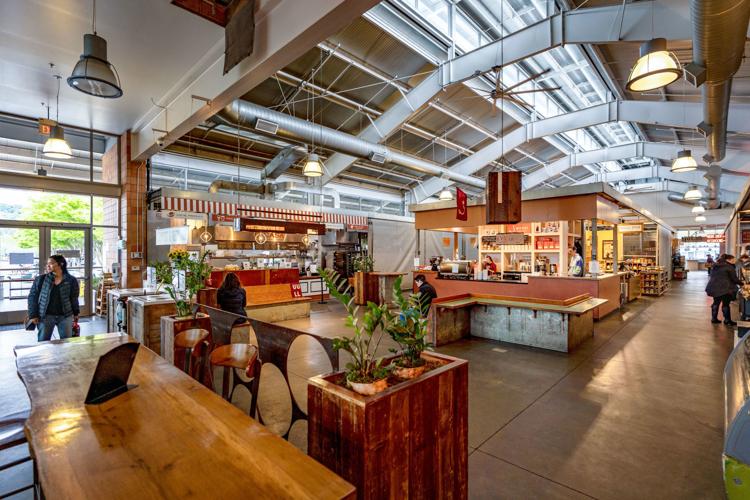 Peet's without customers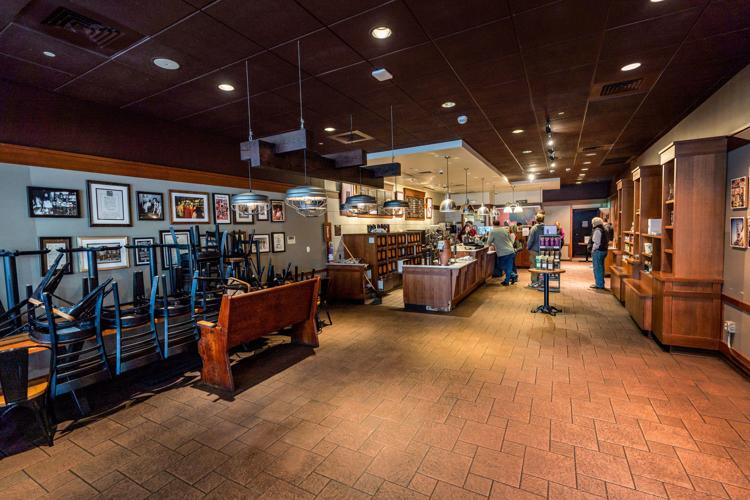 Archer Hotel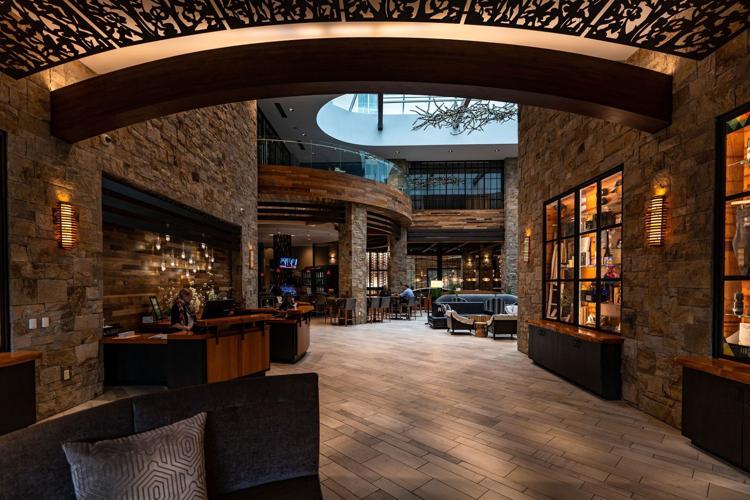 Napa Premium Outlets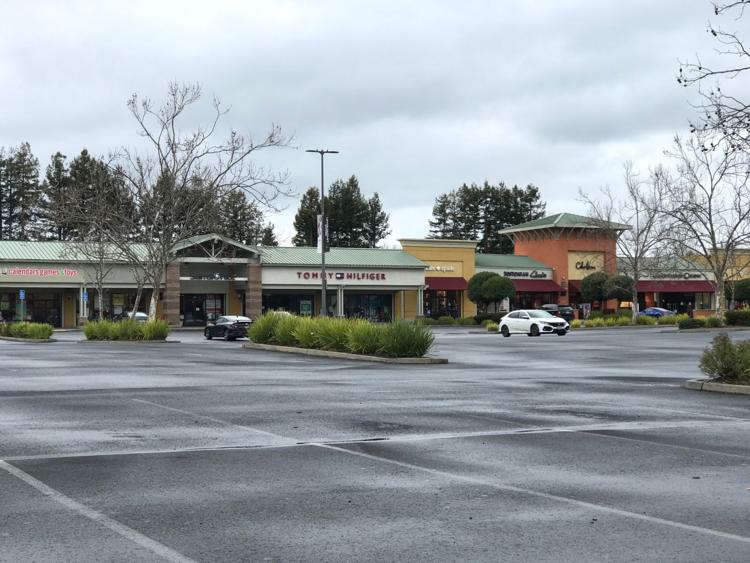 Calistoga school lunch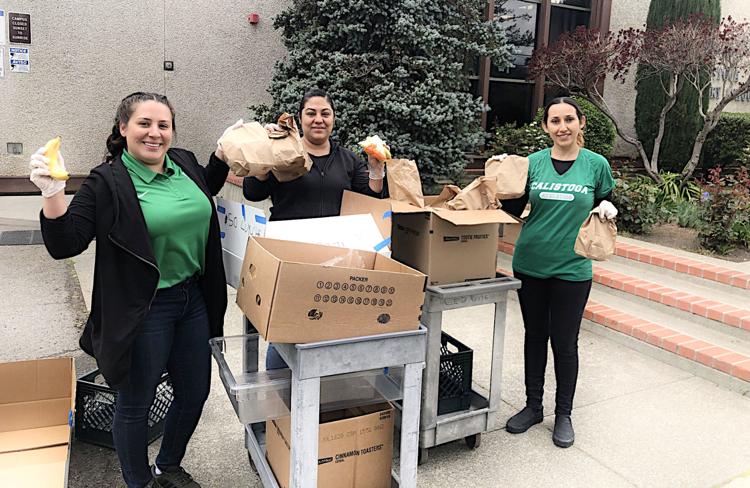 School offers free meals for kids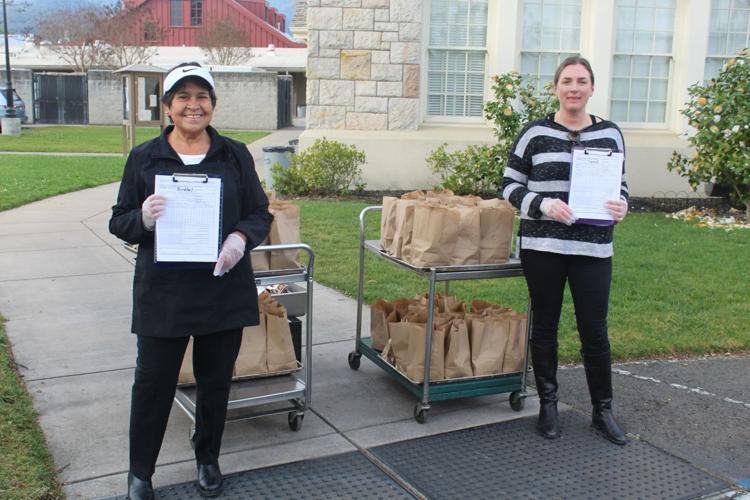 La Morenita lunch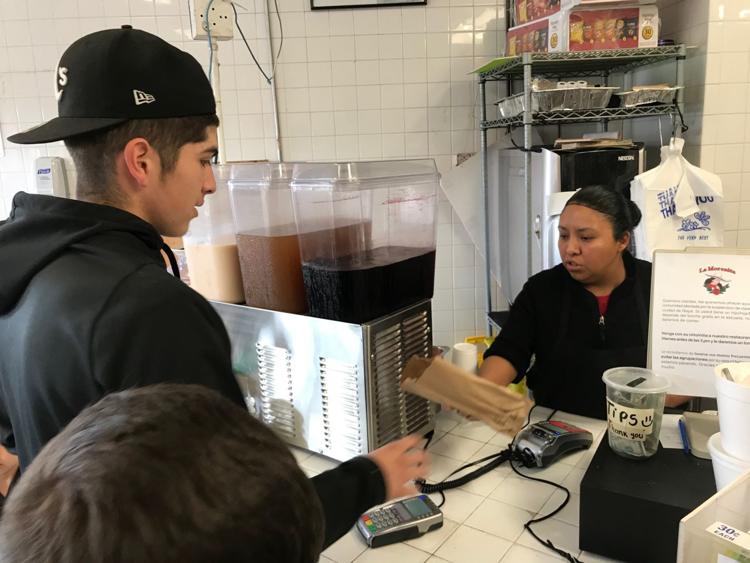 Coronavirus precautions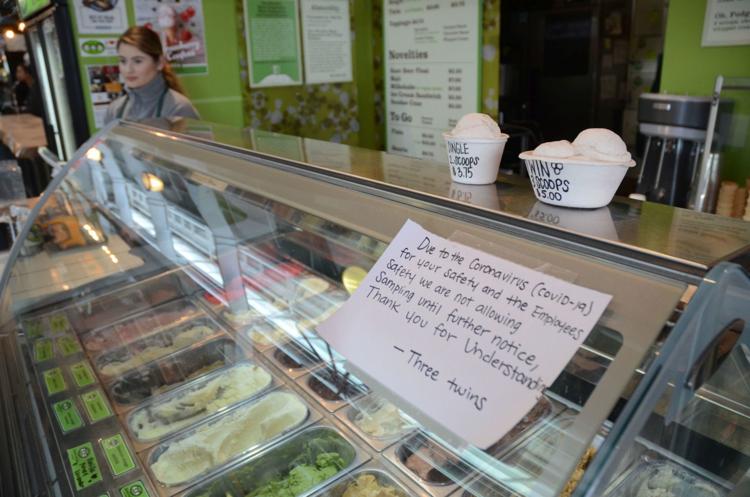 Coronavirus Precautions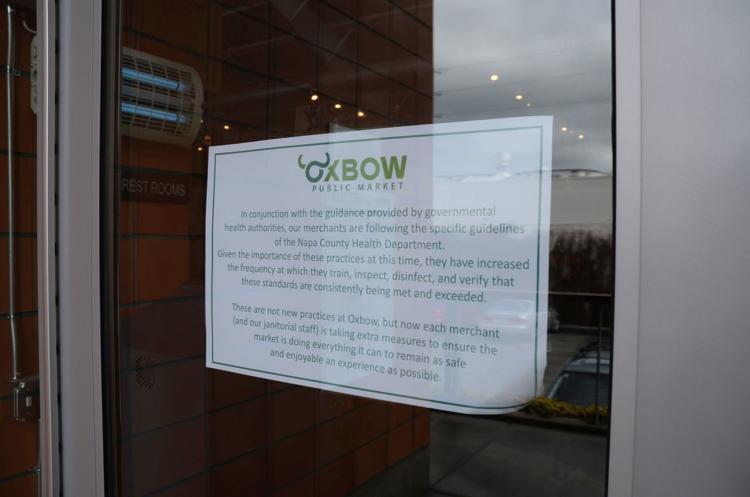 Coronavirus precautions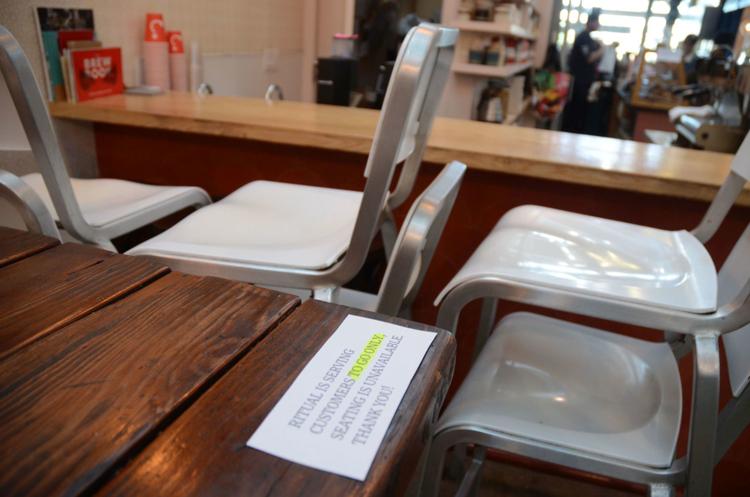 Beringer closed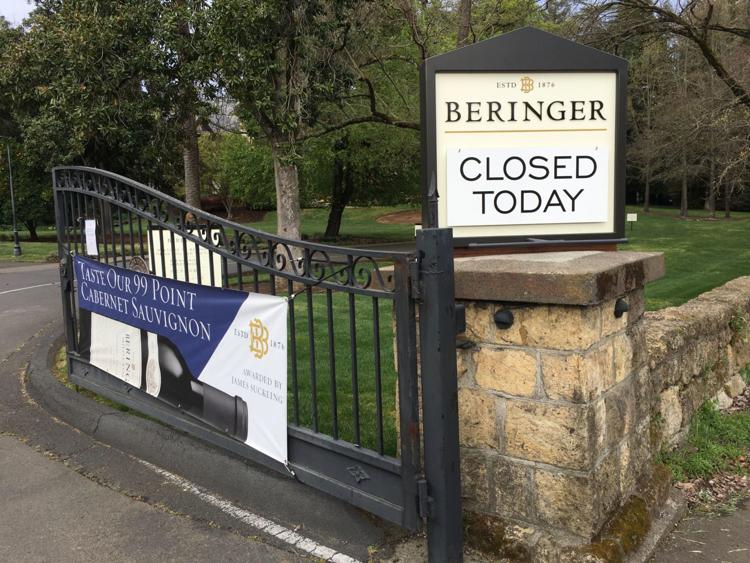 Calistoga Farmers' Market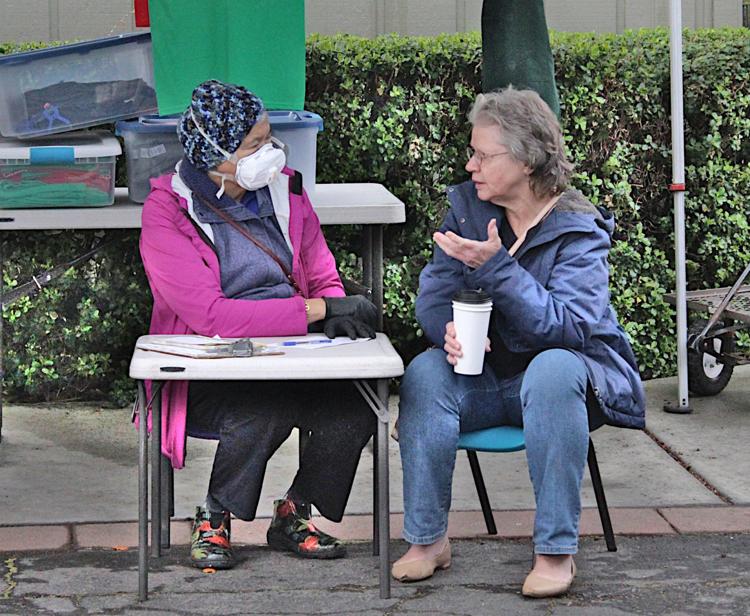 Trader Joe's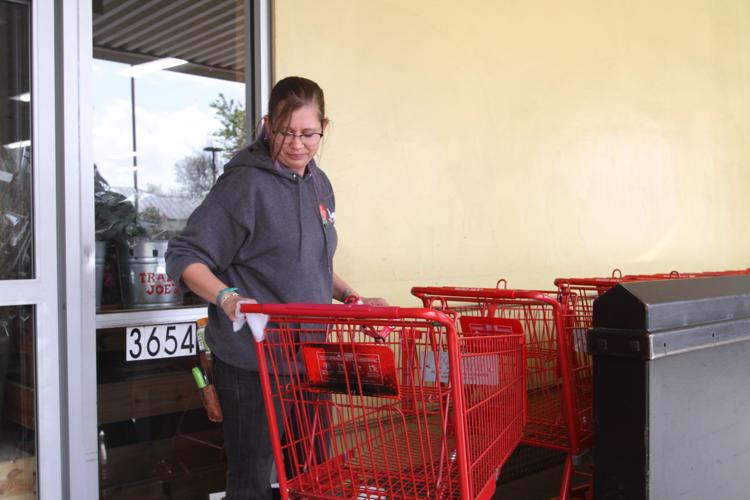 Coronavirus -- Hand sanitizer sold out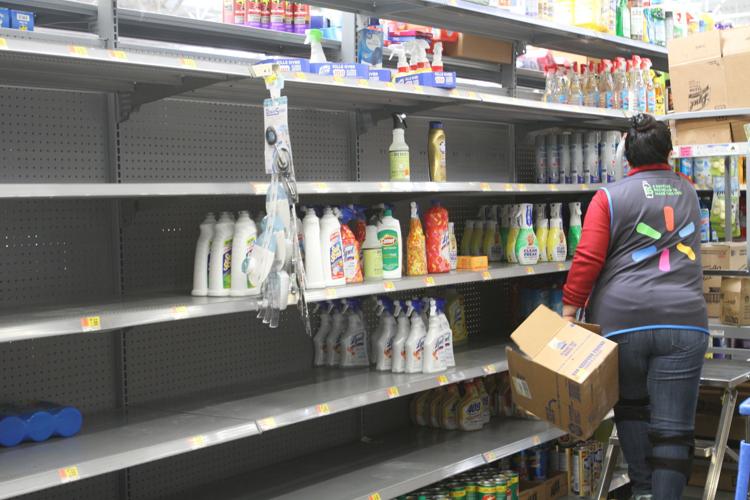 Carol Shour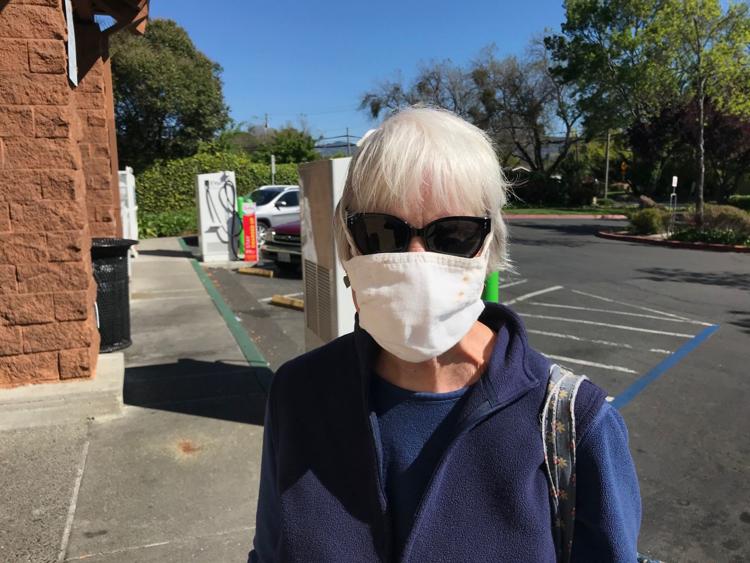 Safeway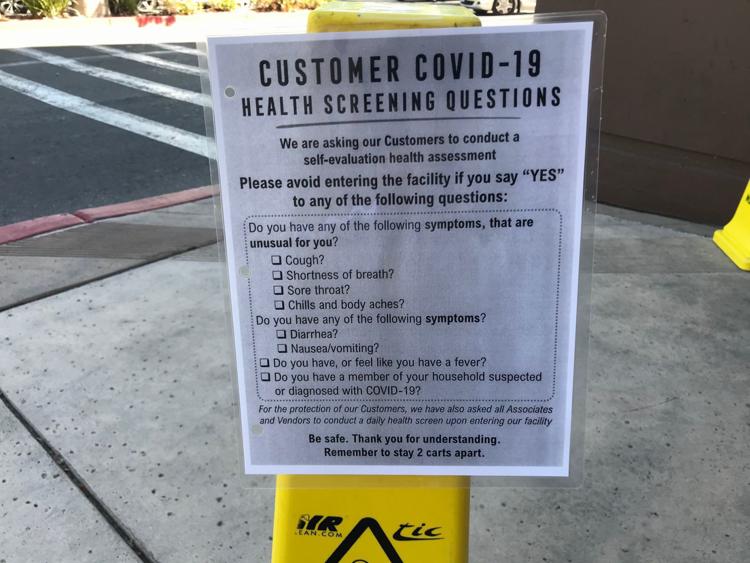 Safeway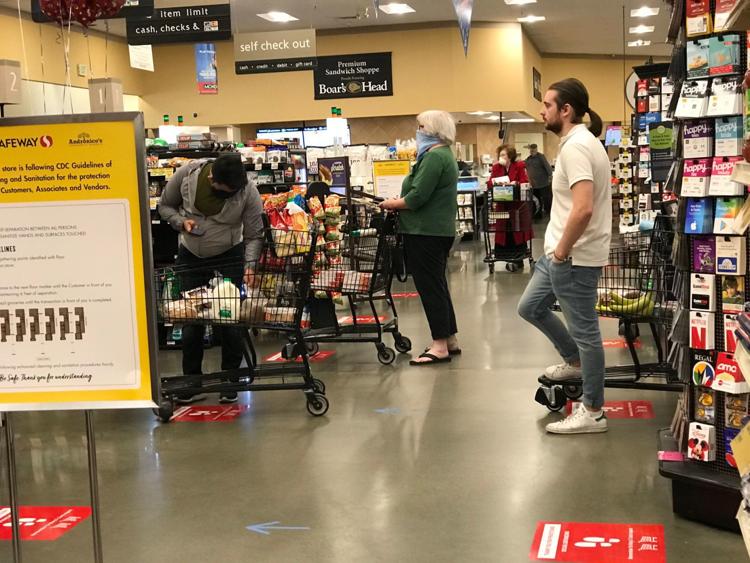 Safeway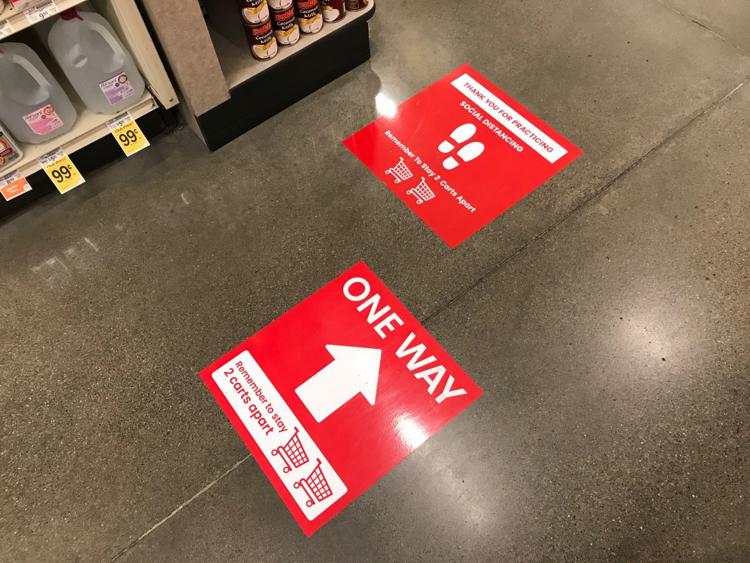 Safeway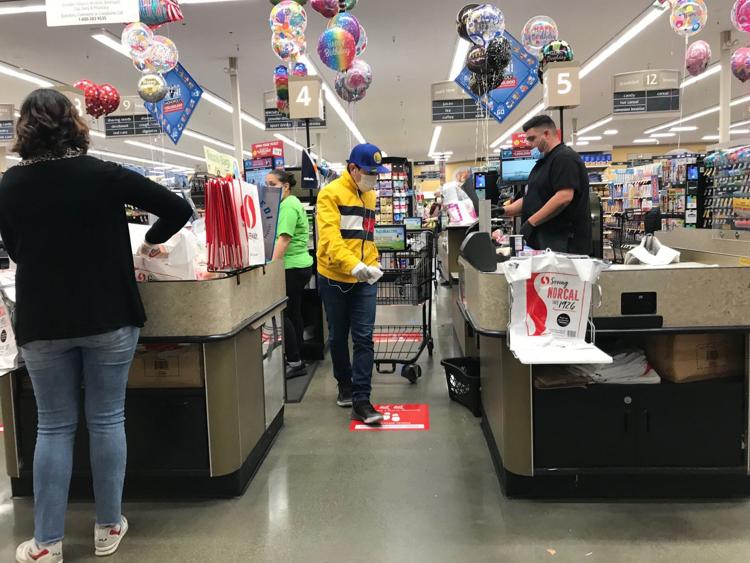 Lucky
Trader Joe's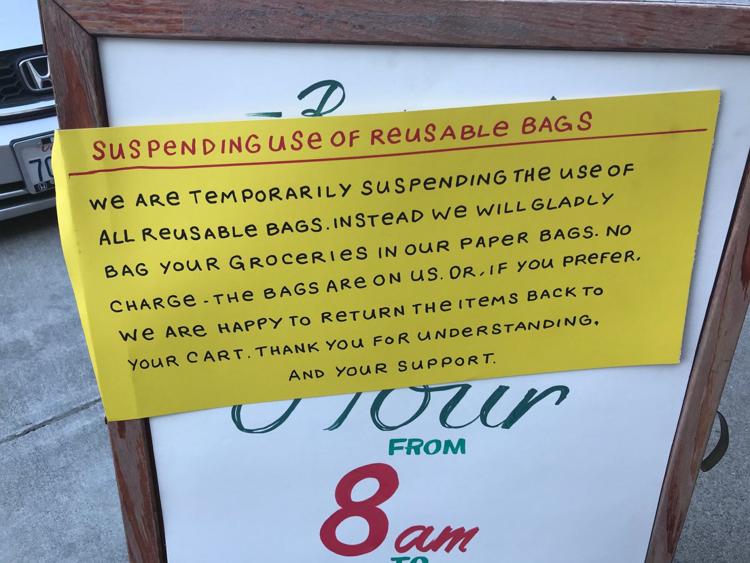 Whole Foods benches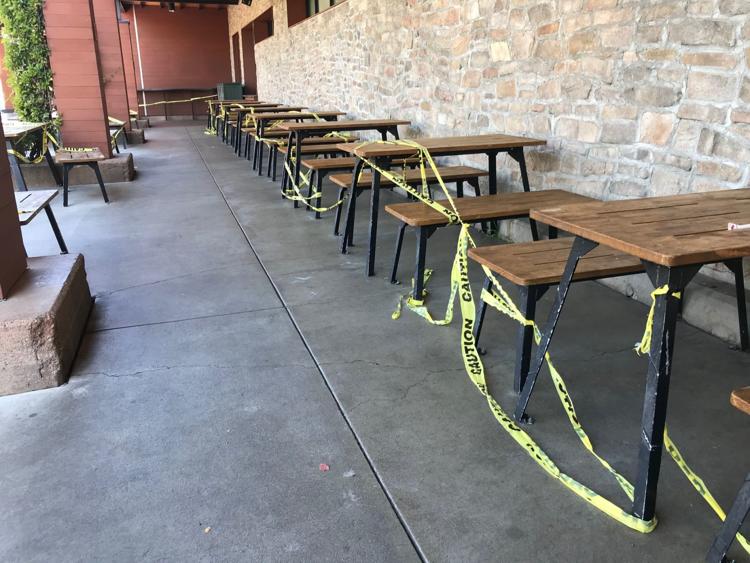 Trader Joe's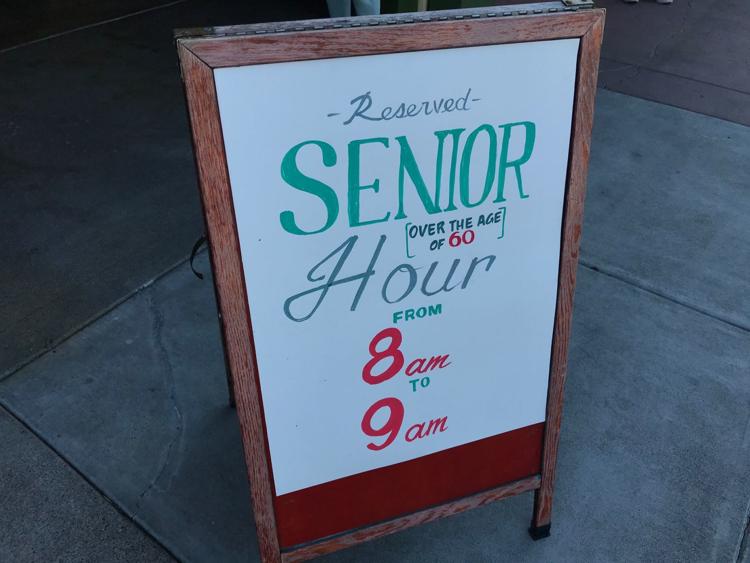 Whole Foods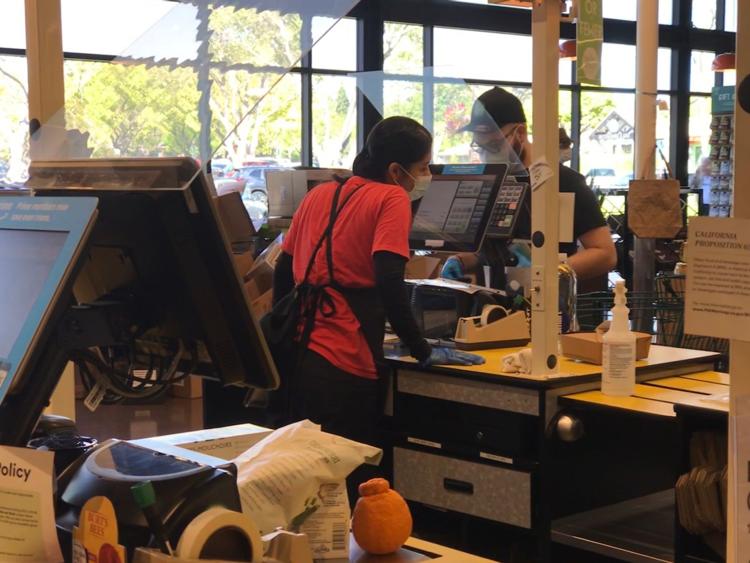 Whole Foods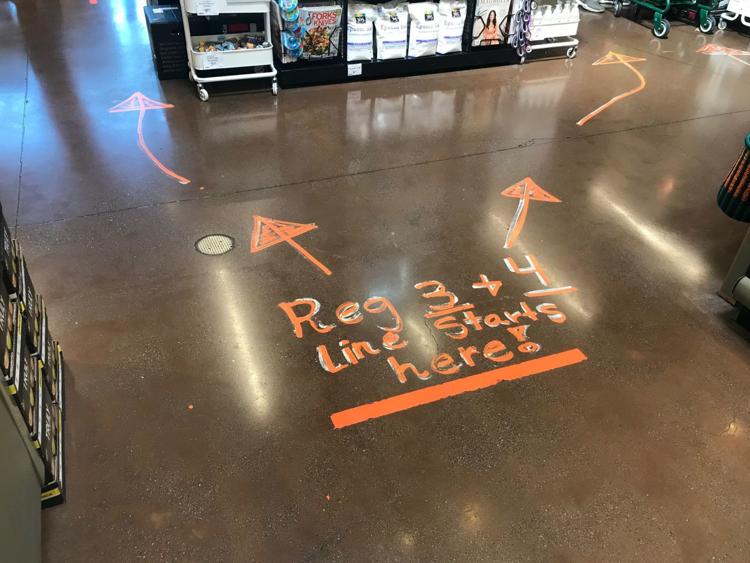 Whole Foods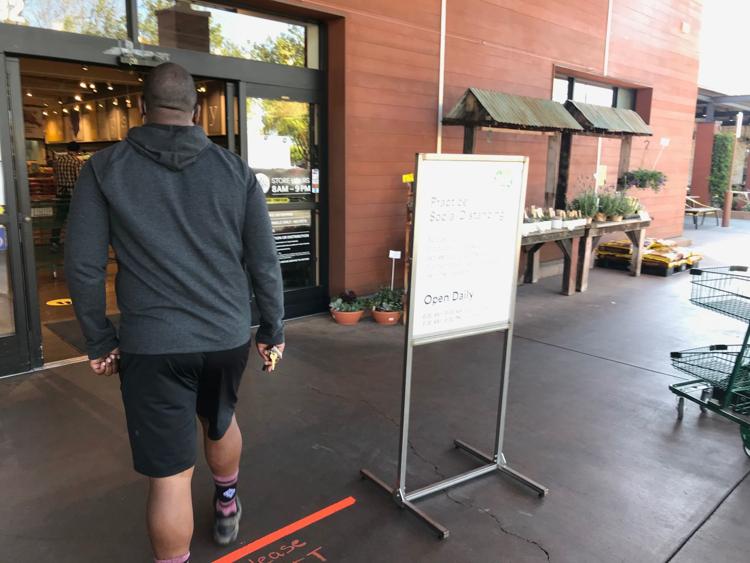 Whole Foods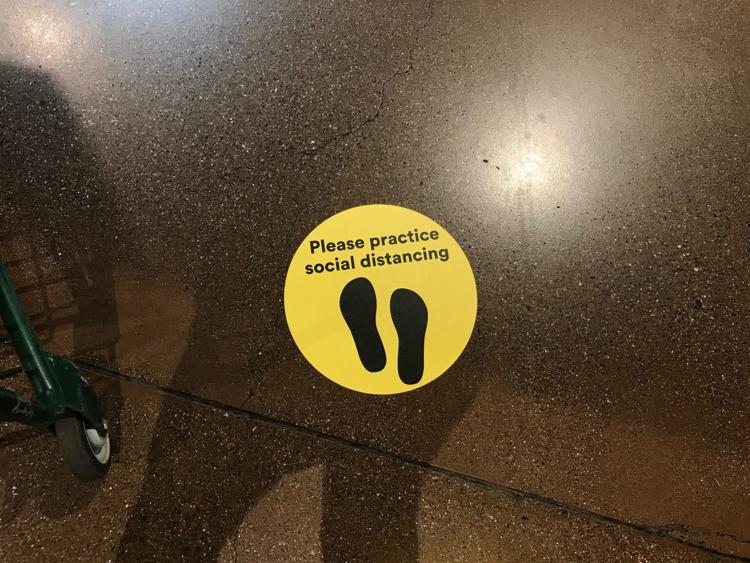 Whole Foods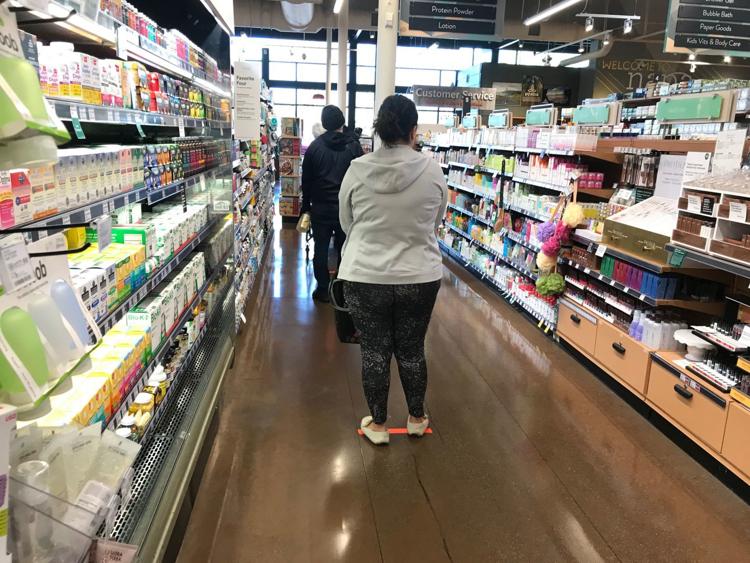 Grocery Outlet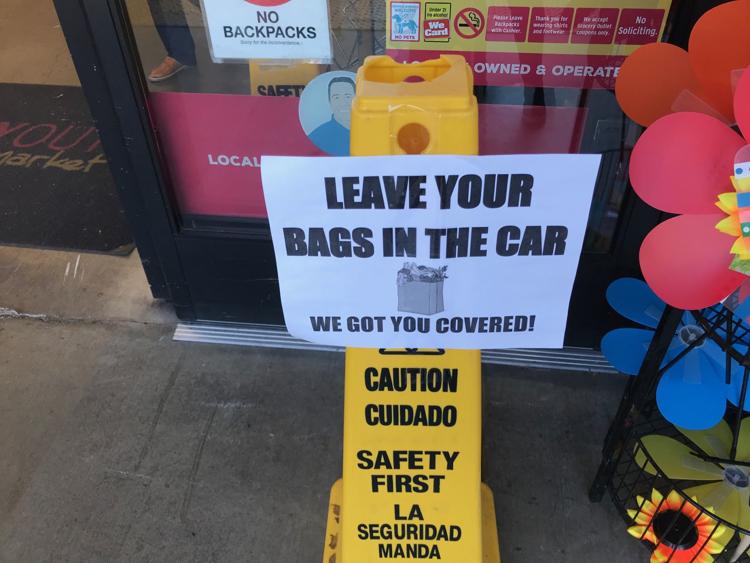 Grocery Outlet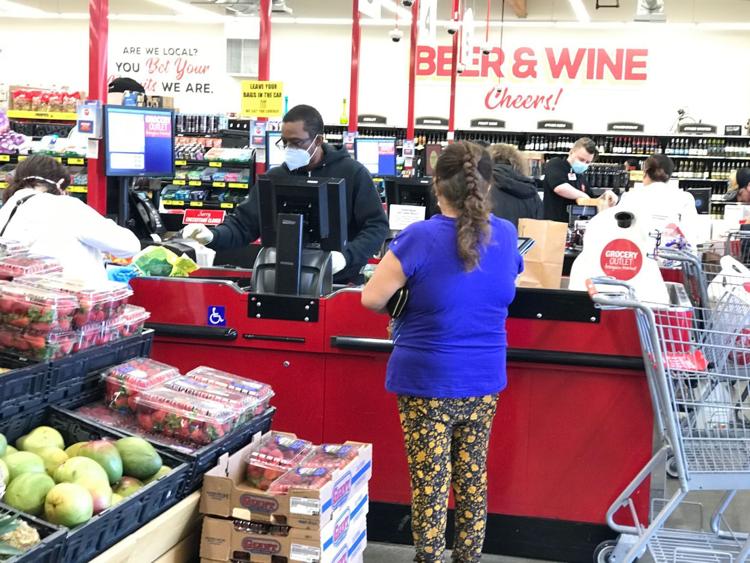 Grocery Outlet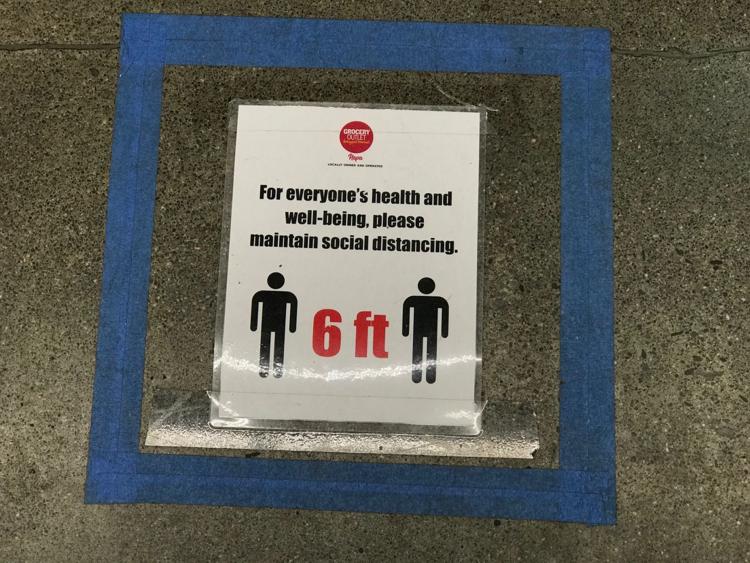 Get local news delivered to your inbox!
Subscribe to our Daily Headlines newsletter.