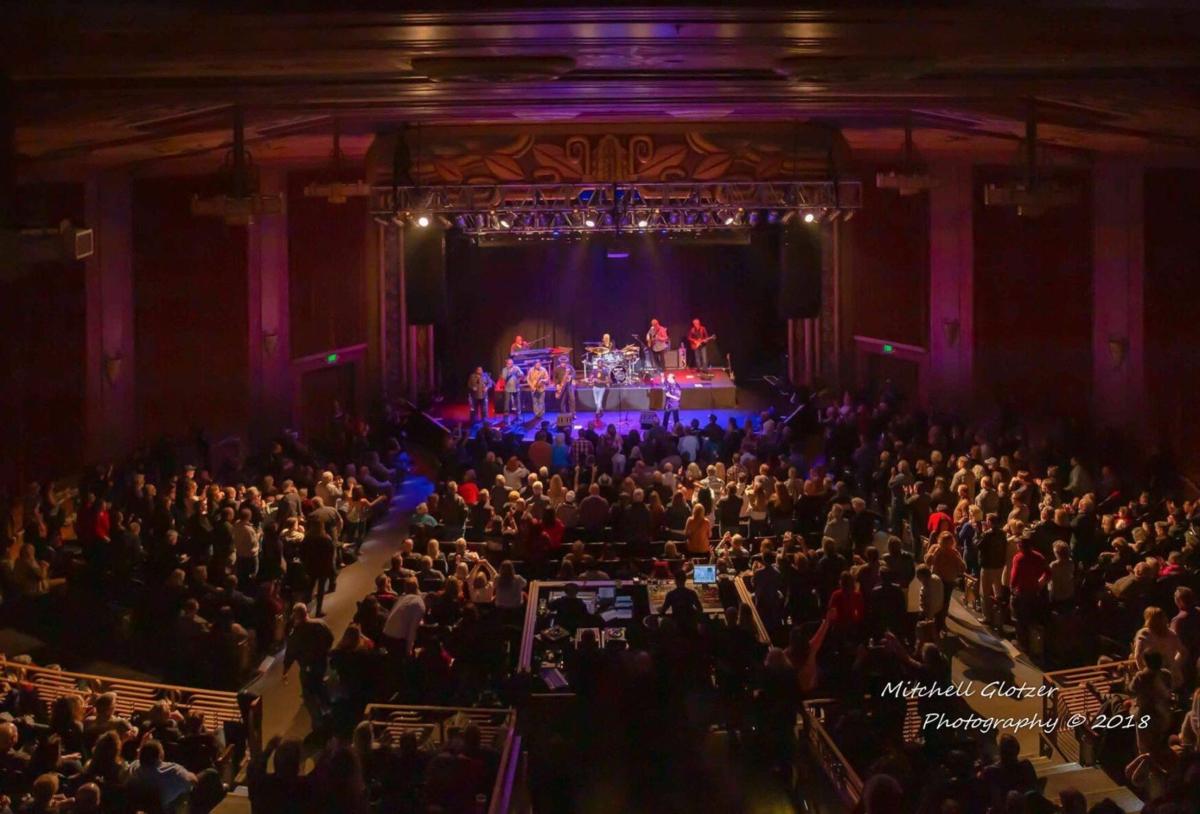 With a path to reopening now clear to them, Napa's live music venues have begun allowing themselves to imagine the day they'll welcome performers and patrons back.
At the Blue Note Napa, a downtown hall known for showcasing jazz musicians, Managing Director Ken Tesler even has a date in mind: Oct. 24, which will also mark the club's fifth year in business. That date is contingent on local and state permission as well as logistics and community appetite, Tesler said. 
"Now we at least have somewhat of a roadmap," Tesler said, referring to Gov. Gavin Newsom's late-March release of tier-by-tier guidance for live musical performances and other large in-person events. Newsom announced in early April he expected the state to "move beyond" its reopening blueprint and fully reopen its economy by June 15, a date Tesler and his music industry peers are now eyeing with interest.
Support local news coverage and the people who report it by subscribing to the Napa Valley Register.
Live, indoor musical performances have been permitted in California counties in the red, orange or yellow tiers since April 15 — the first time the state has given such events any kind of green light to resume since the pandemic began. In Napa County, currently in the orange tier, venues with a capacity of up to 1,500 can host guests at 15% or up to 200 people; capacity increases to 35% if all guests can produce a negative COVID test or prove they have been fully vaccinated, according to guidance from the California Department of Public Health. 
But operating between 15% and 35% capacity is simply not feasible for the 864-seat Uptown Theatre, according to Executive Director Erica Simpson.
"It really doesn't make sense for us — the margins in this business are pretty small," she said. "Twenty-five percent is completely out of the question. Once in a while we'll do a show at 50% capacity, but … that's mostly because we're counting on big bar business, and it's yet to be determined how bar sales can happen with masks or protocols."
There are a number of guidelines for indoor events that the state has yet to clarify, according to Simpson, who said the Uptown does not plan to reopen until it can host events at full capacity.
There's "a lot of gray," the Blue Note's Tesler said, adding he'd been on calls with state and county officials hoping to "get a real handle on what they're going to look for from venues" in terms of things like validating that guests at larger events have been vaccinated. Whatever the state decides, the Blue Note, which has an indoor capacity of 140 will comply, Tesler said. In the meantime, it is hosting outdoor performances at Charles Krug Winery beginning May 21.
"We're going to be able to do (outdoor performances) Friday, Saturday, Sunday, and the occasional Thursday — every weekend through the end of September," Tesler said. "Now, we could open up the building that during time, but … honestly, I want to give it … time, I want the comfort level of the patrons to be there. So I think reopening the building in October is the right thing to do regardless of whether I can open it in a restricted manner earlier."
The fate of large musical events, including Napa's BottleRock, which has previously welcomed some 30,000 people daily, and San Francisco's Outside Lands, which hosts around 200,000 over a weekend, has not been explicitly foretold by state guidance.
"BottleRock Napa Valley remains scheduled for Labor Day Weekend," a BottleRock spokesperson wrote in an email, declining to answer questions on the topic. "Additional details, including the full 2021 lineup, will be announced soon."
Tesler, who previously worked in the festival industry before coming to the Blue Note, said he believed it was possible festivals would receive permission from the state at some point in the near future.
"But (it's hard to say) whether that's in a week or a month or six weeks," he said of larger festivals. "The science has to speak to that. Do I think festivals are in the not-too-distant future, from a layman's standpoint? I think so. I think the rate at which people are getting vaccinated is pretty exciting."
Guidance and gray area aside, there is an appetite to come back to live music, the Uptown's Simpson said.
"I think we'll all find our way back eventually — I know I have tickets to a ... show that's been postponed," she said. "I feel like the pandemic will be over when I'm sitting in a full arena watching Pearl Jam. That's my measurement stick."