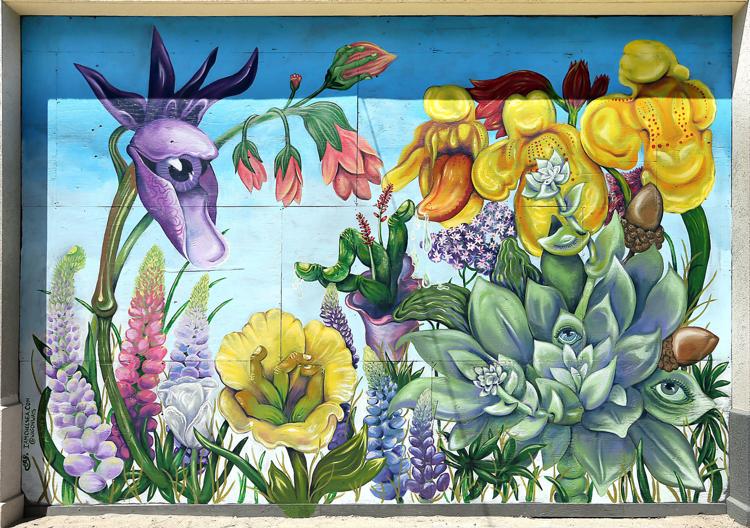 For the next few months, instead of empty shop windows, visitors strolling through the First Street Napa complex will see large art installations by local artists.
Much of the large retail complex that surrounds Charlie Palmer Steak and the Archer Hotel on the 1200 block of First Street has been sitting empty while tenants and their design plans are secured and approved. That meant that people headed to the shops that are there – including Compline Wine Bar – would pass by empty windows. To make the view more interesting and bring exposure to local artists, developers decided to have the artists fill the spaces, creating an "Artist Alley."
"We're always gonna want a reason for people to come to First Street Napa," said Todd Zapolski, managing partner of Zapolski Real Estate. The art installations make the area more fun and engaging, he said. "While we're waiting, let's make it a fun experience while we have the space."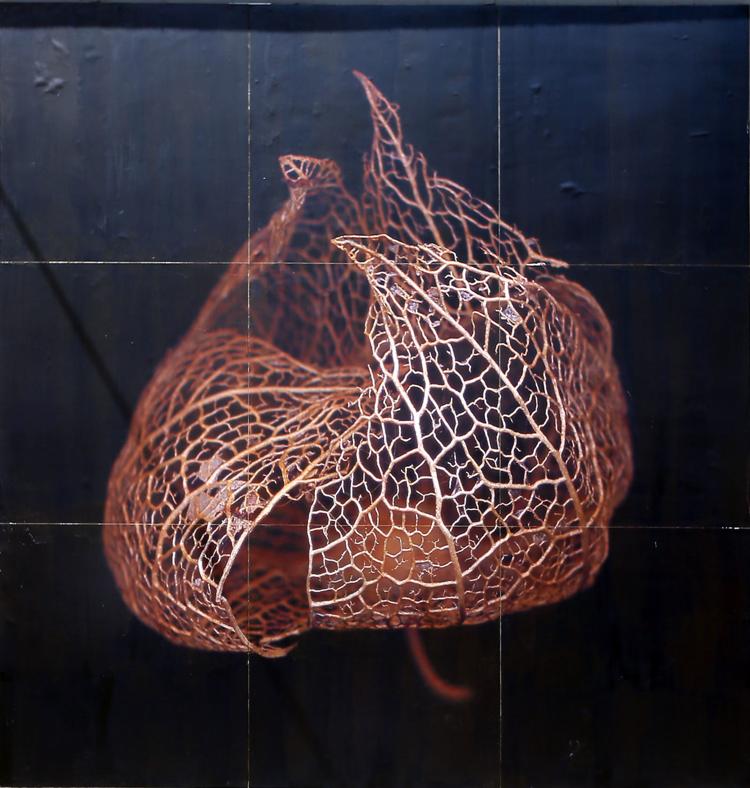 The Artist Alley features works by Napa and Bay Area artists including Miro Salazar, Chelsea Ritter-Soronen, Israel Valencia, Mikey Kelly, Kerry Lee, Thailan When, Will Durkee, and Vincent Connors.
There was a kickoff event showcasing the artwork earlier this month during Napa Valley's Arts in April.
"It was good for me as an artist because I was able to showcase my work in a public setting," Connors said Saturday. Connors, an abstract painter, chose a design that was influenced by Napa Valley's natural landscape – its rolling hills, vineyard groves, and barns. He said he views the painting as a "modern impression of the landscape."
You have free articles remaining.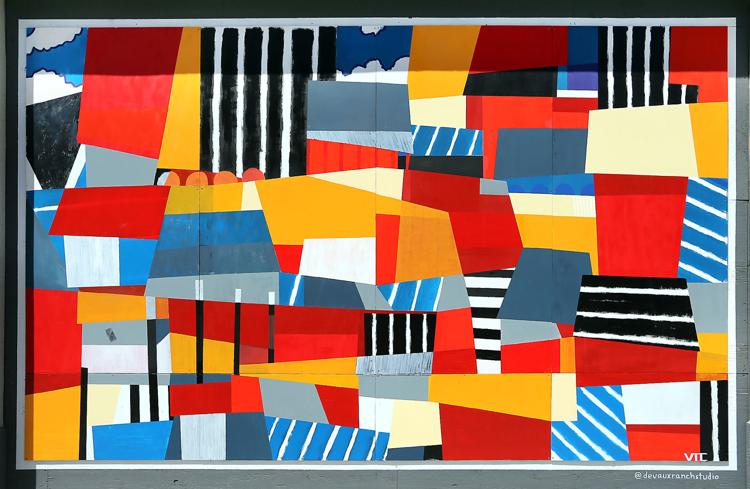 "It's important for me to have work up here (in Napa) since I live here and work here," Connors said.
All of the work in the Artist Alley brightens up the space, he said, and gives people something to look at and enjoy as they stroll through.
While it's at the First Street Napa complex, the artwork is approachable and free to the public. People can take photos with the murals, talk about the art and even try to figure out the poem hidden inside Kelly's piece.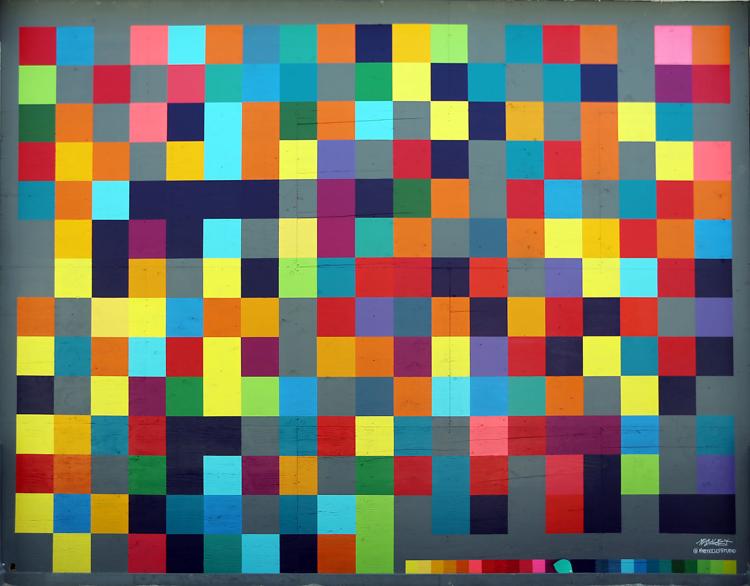 Kelly translated a poem he wrote into color and each color stands for a letter of the alphabet, said Olivia Dodd, president and CEO of Arts Council Napa Valley. So, someone viewing the piece could decode the poem, she said, if they can figure out which color corresponds to which letter.
"Anytime you have a really publicly accessible … property with large scale art pieces, it makes a statement," Dodd said. "It really was meant to bring the community in."