With names like Bounder, Safari Trek and Tahoe Deluxe, the recreational vehicles parked in the Safeway parking lot in north Napa evoke images of vacation getaways and travel fun.
Unfortunately, these RVs are going nowhere. Right now, they are the only homes for a small community of people who have taken up residence on the blacktop because they have nowhere else to go.
During a visit on Monday afternoon, a dozen RVs and a smaller collection of automobiles were seen parked at Napa's Jefferson Square Shopping Center.
One cluster is behind the BevMo! building, close to Claremont Way.
A second camp is closer to Jefferson Street, south of See's Candies.
A third group is north of Ross Dress For Less, closer to Trancas Street.
We're offering our best deal ever with this Editor's Special. Support local news coverage by subscribing to the Napa Valley Register.
The RVs appear to be older and some in better condition than others. Most RV doors and windows were shut tight, with curtains drawn and windows covered. Not every license plate had current tags.
A Sam's Club sticker was seen on one RV, an AAA diamond plate on another.
"Have a Nice Day," reads one license plate frame. "Lodi Geweke Ford RV" reads another.
A few seemed abandoned, like the RV with a back door swinging open to reveal a toilet and portable air conditioner. A second RV was almost gutted inside, with windows and doors left open. Trash was seen piled inside and graffiti drawn on the walls.
A former AT&T work truck next to it had a side hatch open, displaying spools of wire and other repair supplies.
A wheeled cart nearby was stacked with carpet, wood, a ladder and chairs.
On the other side of the parking lot a Mitsubishi Montero SUV was parked. Torn black plastic covered broken windows. The seats were torn and part of the ignition tampered with. A pack of Marlboro cigarettes and Swisher Sweets cigars lay on the floorboard.
Two RVs on the Ross side of the parking lot were parked side-by-side with only a narrow space in between. The doors of the RVs faced each other, perhaps for protection or to discourage visitors. Plastic storage tubs closed with duct tape were stacked on top of one RV.
A woman named Millie who is in her 50s said she was living in a minivan in the parking lot.
"This is just temporary," said Millie. "I have a job," but she was laid off, she explained. She'd just bought the used van and now her transmission isn't working. It would cost her more than $2,000 to fix it.
"I don't want to stay at the shelter," said Millie, when asked about the south Napa homeless shelter. "People steal from other people" at the shelter, she said. Plus, "I like my freedom."
Millie hasn't always been homeless, she said. For a time she lived at a mobile home park on Pueblo Avenue, she said. But after her fiancé passed away "I couldn't afford the rent by myself."
She's not responsible for the garbage, said Millie. In fact, she picks it up.
"I keep my area clean," she said. "I'm quiet. I don't do drugs" or drink alcohol, she said. "I smoke cigarettes, that's it."
No, it's not comfortable to be living in the minivan, said Millie. "But it's better than nothing."
She knows that some shoppers look down on or wonder about the homeless in the parking lot, said Millie. "I want people to know we're not bad people," she said. "We're good people."
"I'm not trying to disrespect anybody," she said. "I'm trying to be discreet."
Millie's friend, Cassandra, said that she was also living in one of the parked vehicles. She came back to her car on Monday afternoon after taking a friend to the Queen's emergency room for an infected arm.
She doesn't want pity, Cassandra said.
"I don't want to be a victim," she said. In fact, someone offered her money the other day and she did not accept it.
"You didn't?" said Millie.
No, said Cassandra. She didn't need it right then.
The trash is not from her car, said Cassandra. She also picks up other peoples' garbage around the parking lot. The problem is that there aren't any unlocked dumpsters where they can leave the garbage, and she doesn't have an easy way to take it elsewhere.
"I understand we're an eyesore, but we're just trying to survive," she said.
Cassandra said she's been homeless on and off her whole life. Her last job was at a seasonal Halloween store, yet making it on minimum wage is difficult, she said.
Even so, she has applied for other jobs. "I don't mind paying bills," Cassandra said. Unfortunately, for some, "It's almost easier to be homeless" than to try and get by on minimum wage, she said.
Cassandra knows people see homeless and think of the stigma that "we're dirty or crazy or worthless." But "I don't feel like that," she said, tearing up.
Across the parking lot, a woman, who declined to give her name, answered the door of her RV.
The woman said she'd recently been living in a tent at Kennedy Park. The RV, given to her in exchange for making payments, was a step up from sleeping outside.
"I'm just glad they're letting us stay here," said the woman, who lives with three cats.
She moved to the Safeway lot recently after being "red-tagged" while parked for too long on Kaiser Road.
It's hard to find a spot to park overnight, said the woman. Most RV parks want $50 or $60 a night, she said. "I can't afford that," she said. "I'm disabled and on SSI," or disability.
This isn't how she was raised, said the woman, who is 41. "I was in Rainbow Girls. I went to St. As school and church. I grew up great but something horrible happened to me and I turned to drugs."
That lead to a downward spiral, said the woman. She got sick, then evicted and lost her job. "I had a mental breakdown," she said. "It took a lot of years to get back but (today) I'm more capable."
Although there are RVs parked at many locations in the city, the situation at the Safeway/Ross lot was the focus of recent post on NextDoor that included a photo of the garbage. The post generated a number of comments about the community and parking area.
"It kinda grossed me out," read one commenter. "It's sad these people don't want help (or) won't go to the shelters."
"I'm just baffled as to what is the reason that they are allowed to park there so long," wrote a commenter. "It actually felt somewhat unsafe today."
"The parking lot is beginning to look like a junkyard hoarding area," she added.
"Why do they get a free pass to trash the community?" read another post.
"I don't care what the reason for their problems they still don't have to be pigs!" read another post.
Others defended the residents.
"People are having a hard time," read one commenter. "Let them be."
The woman in the RV said that she doesn't think the average person understands how it feels to be homeless.
When she was living at Kennedy Park, she could hear the passing golfers "talking sh*t" about the homeless people and her camp.
"Try having that in your ear when you're already feeling down," she said. "We're people just like everyone else."
According to his obituary, the shopping center was for years personally managed by former owner Richard Moyer.
His nephew, John Moyer, wants to resolve the problem of the homeless community at the center.
"Due to the death of the owner, there is a transition in the ownership of the shopping center," explained Moyer. "We're newly aware of this growing issue and working with the city of Napa and police department to review a proper solution that services the community best."
Brandon Gardner is the homeless outreach coordinator for the Napa Police Department.
Gardner visited the parking lot on Thursday and talked to a few residents. One man is a veteran and Gardner thinks he has a home for him in Vallejo.
He's got leads on RV spaces in Redding, Modesto and Stockton that cost $400 to $600 a month, including hookups for water, said Gardner.
Not every vehicle will qualify, but for those that don't, he can help residents enter the Napa shelter system.
Besides that, "There's not a lot of options in town," said Gardner. "Hopefully we can assist them."
Photos: Napa's homeless find temporary home in parking lot
Photos: Napa's homeless on wheels find temporary home in parking lot
Homeless on wheels in Napa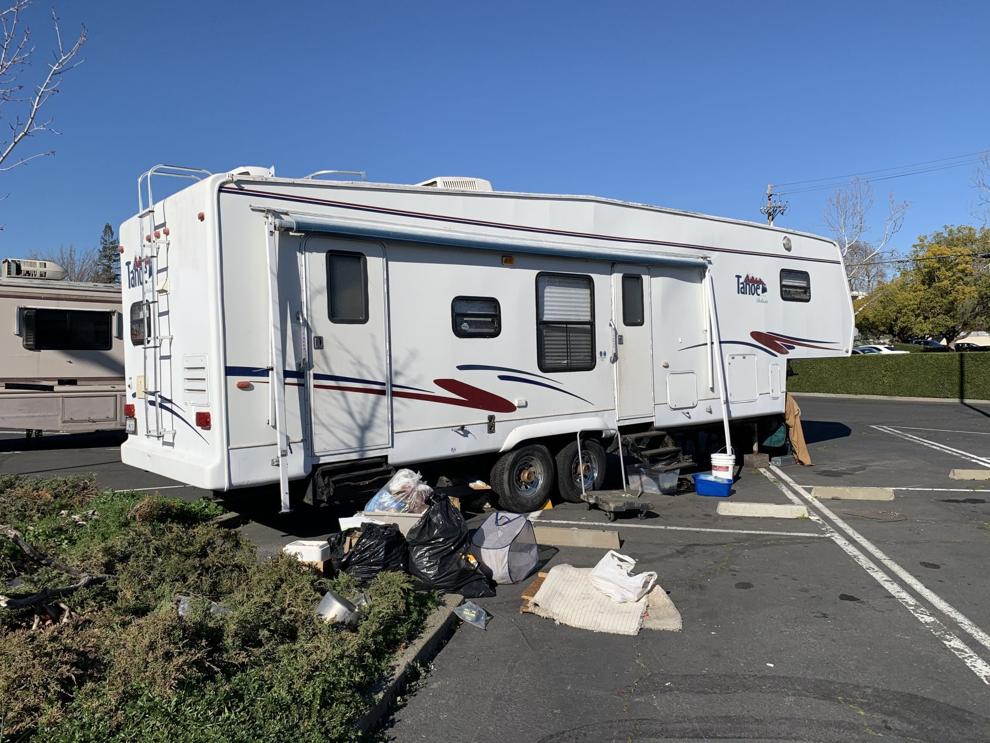 Homeless on wheels in Napa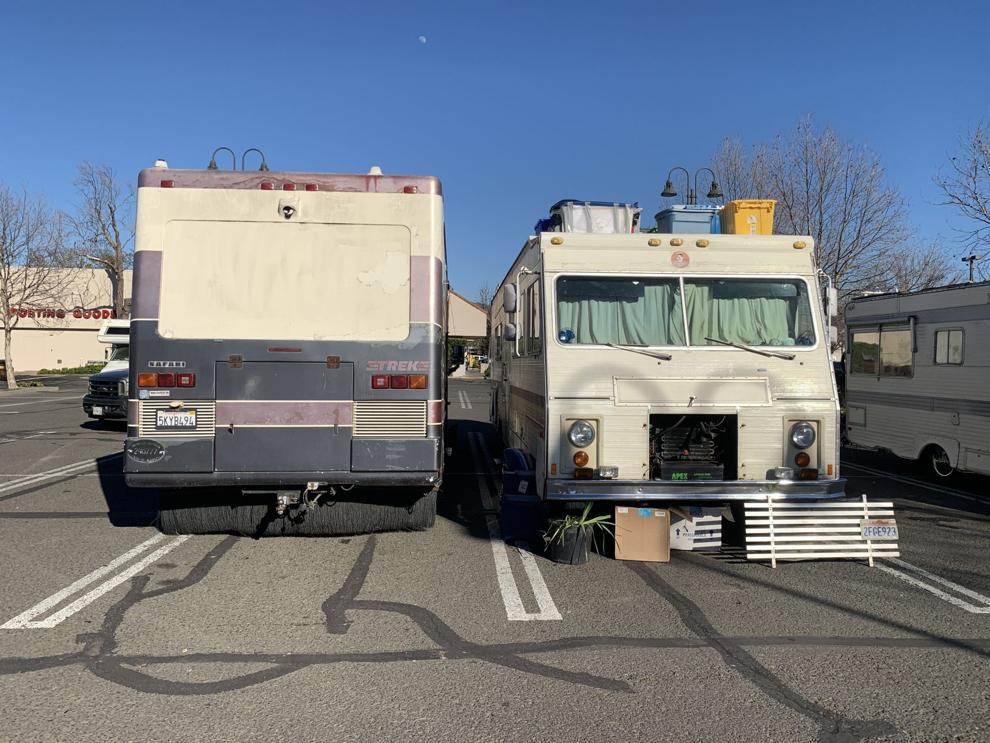 Napa homeless live in RVs or trailers on wheels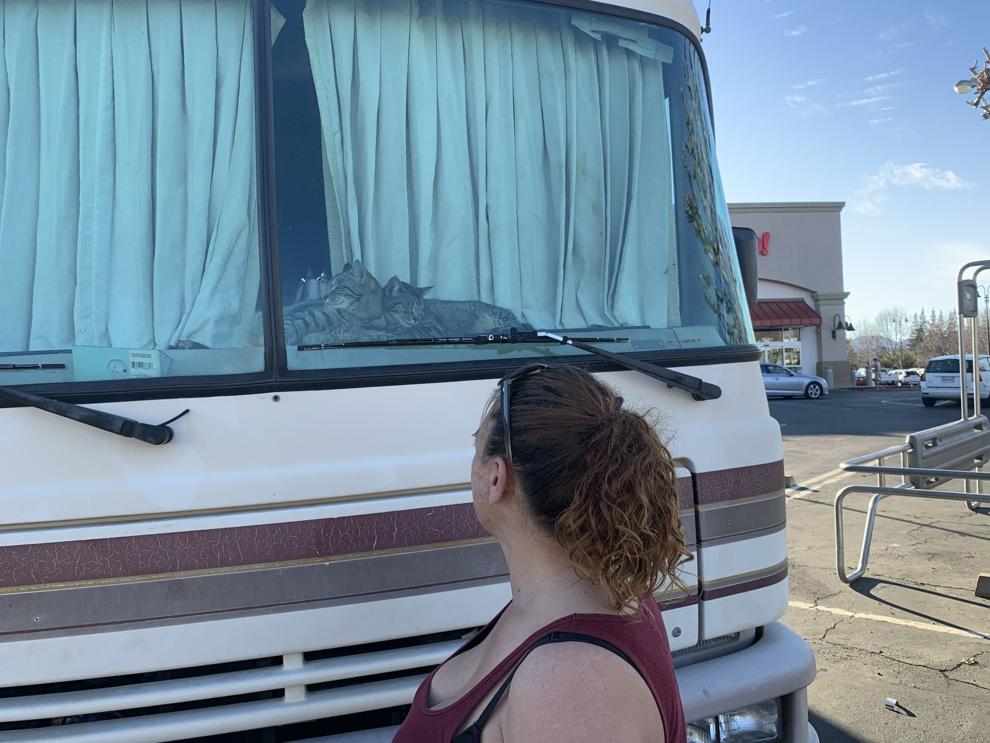 Homeless on wheels in Napa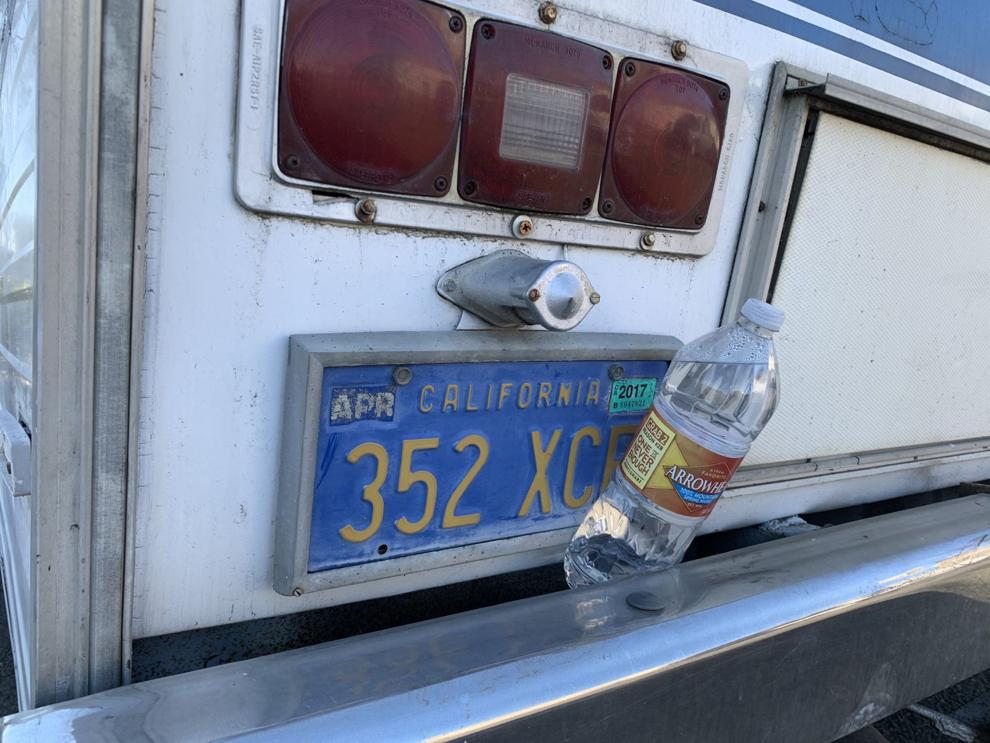 Homeless on wheels in Napa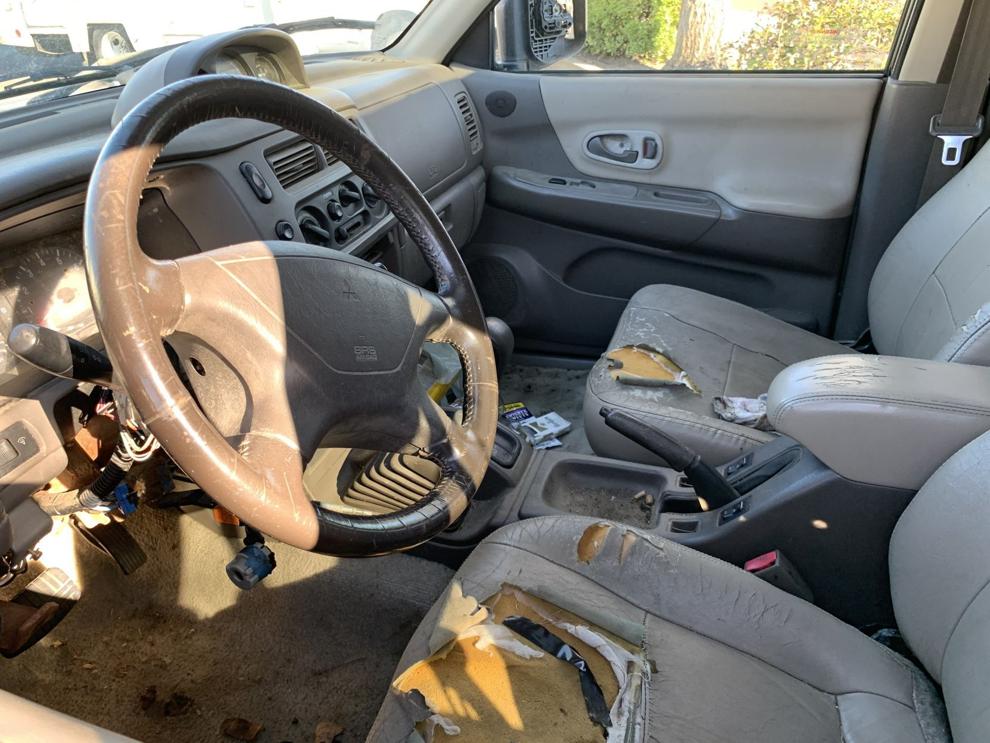 Homeless on wheels in Napa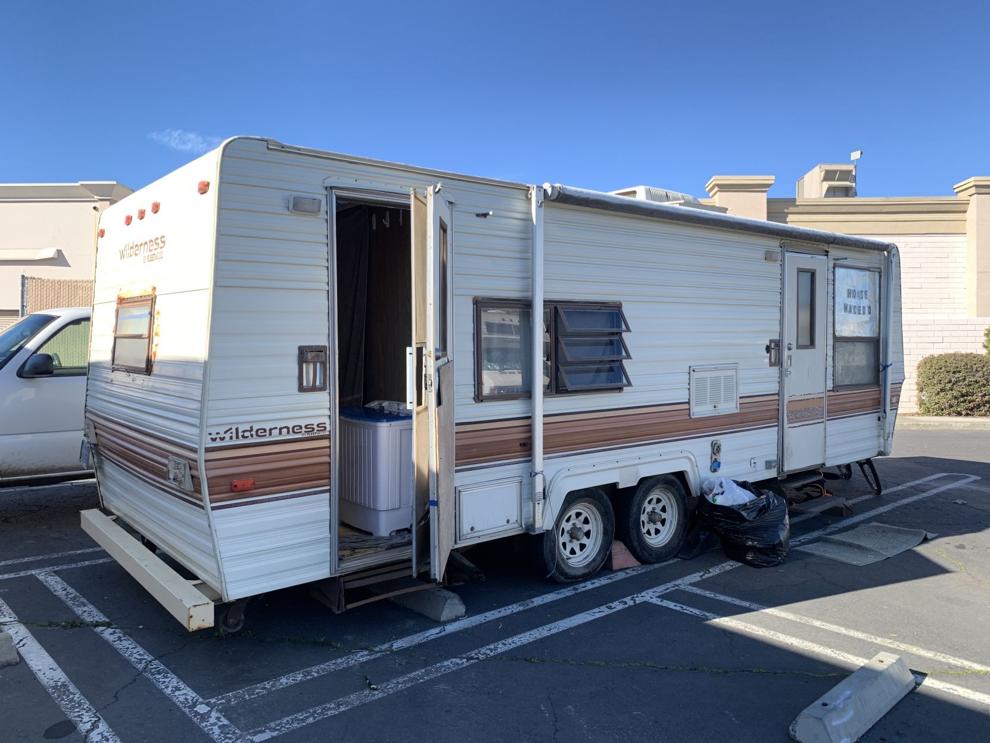 Homeless on wheels in Napa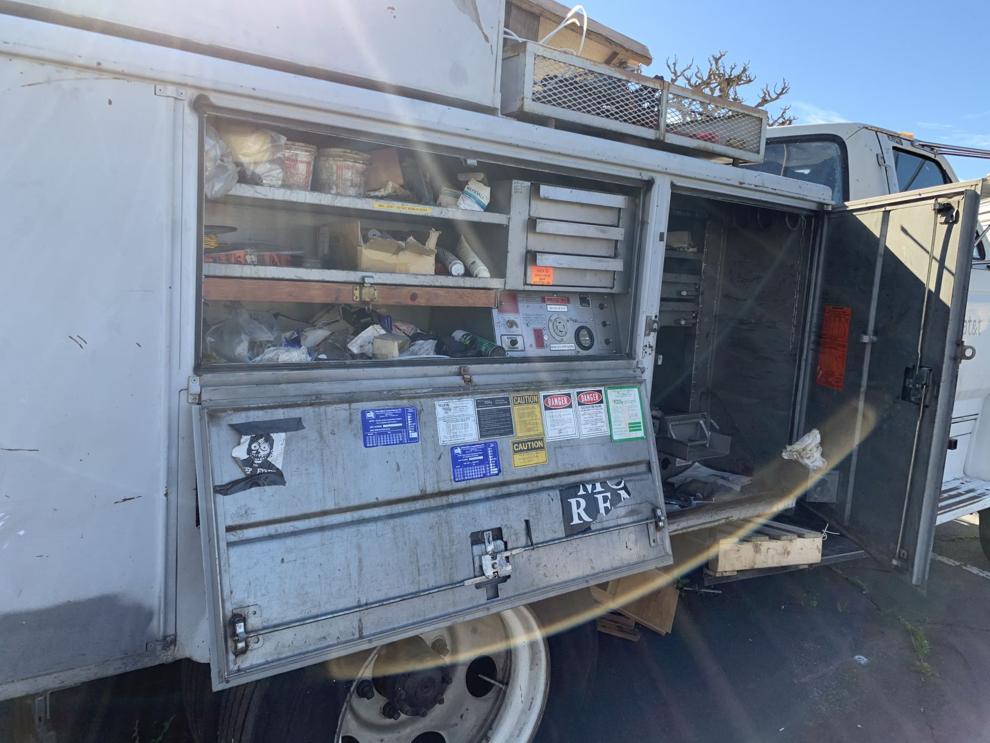 Homeless on wheels in Napa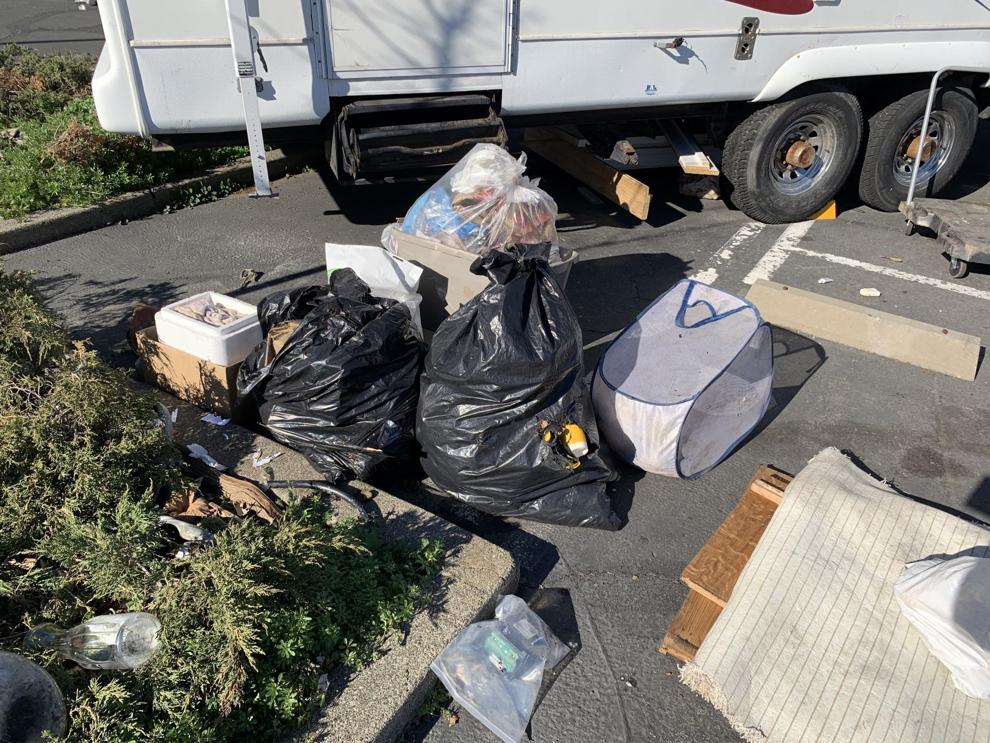 Homeless in Napa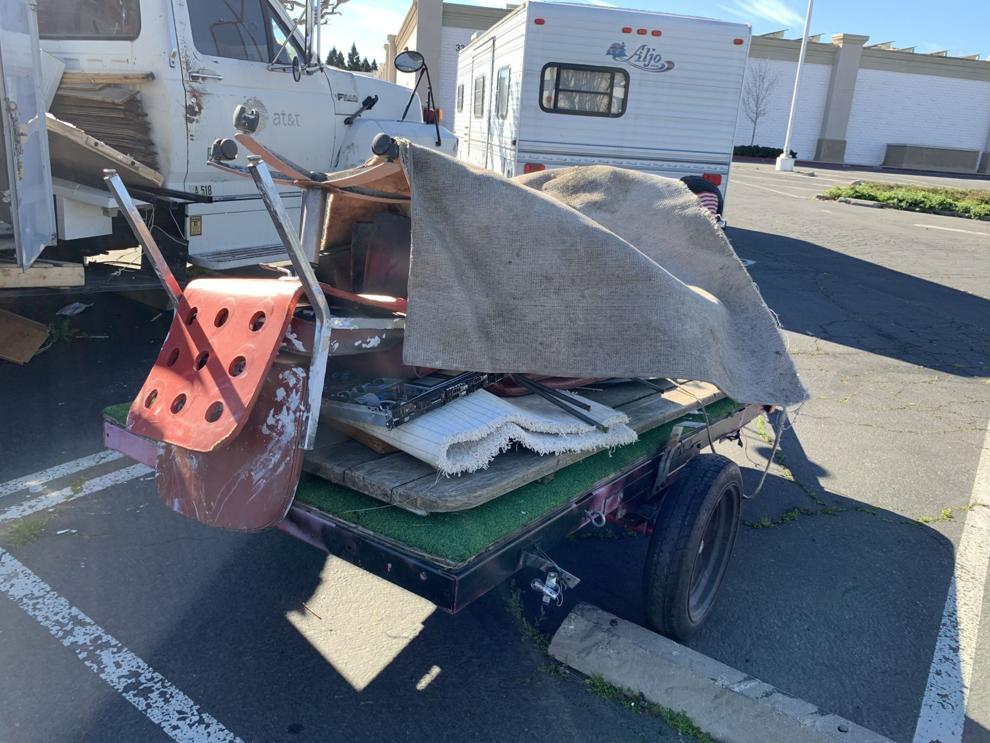 Homeless on wheels in Napa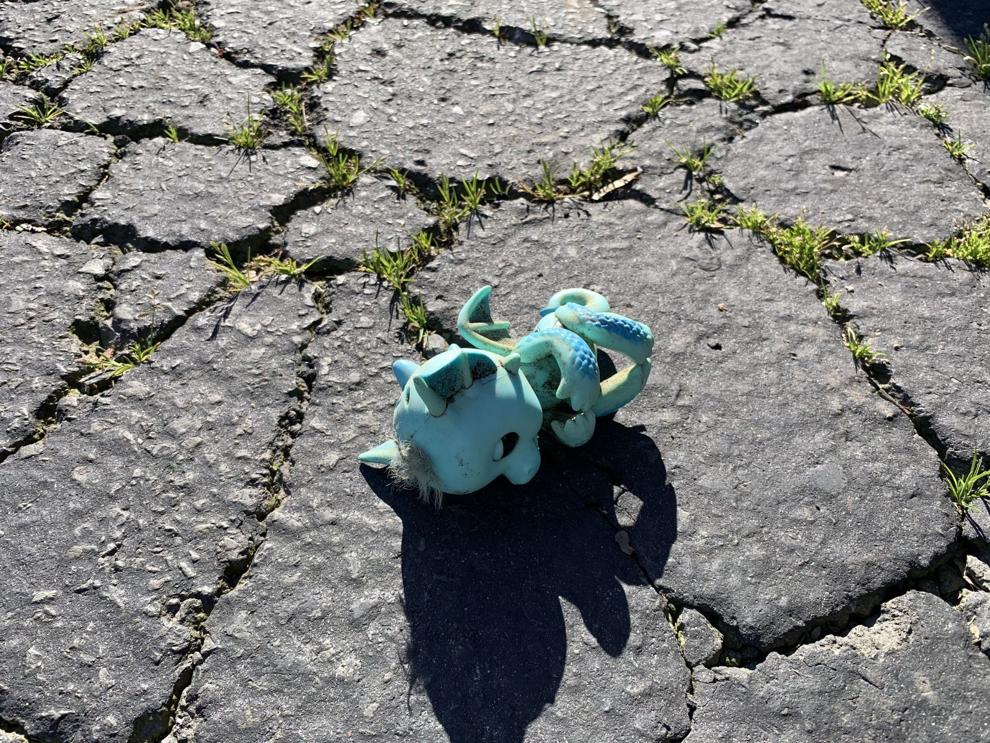 Napa homeless on wheels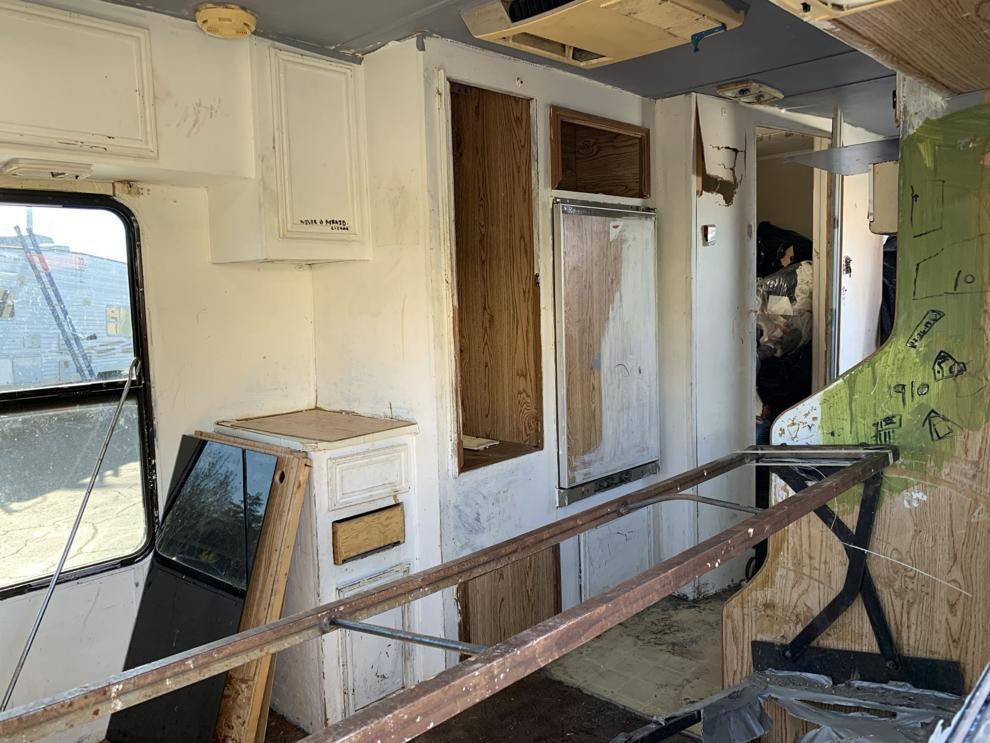 Homeless on wheels in Napa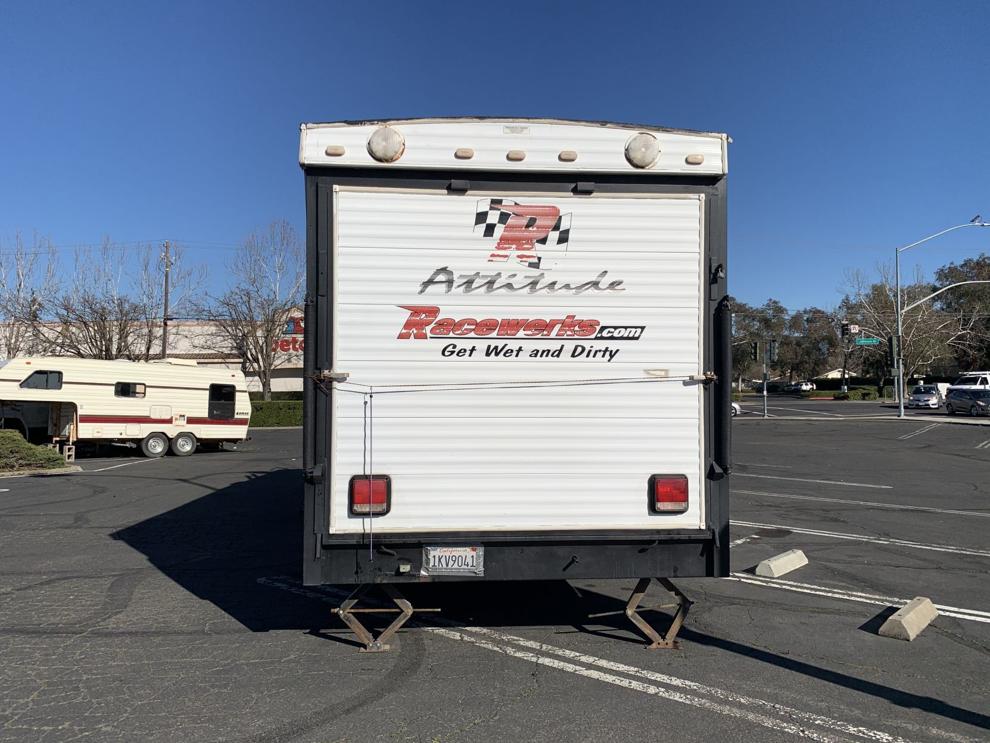 Napa homeless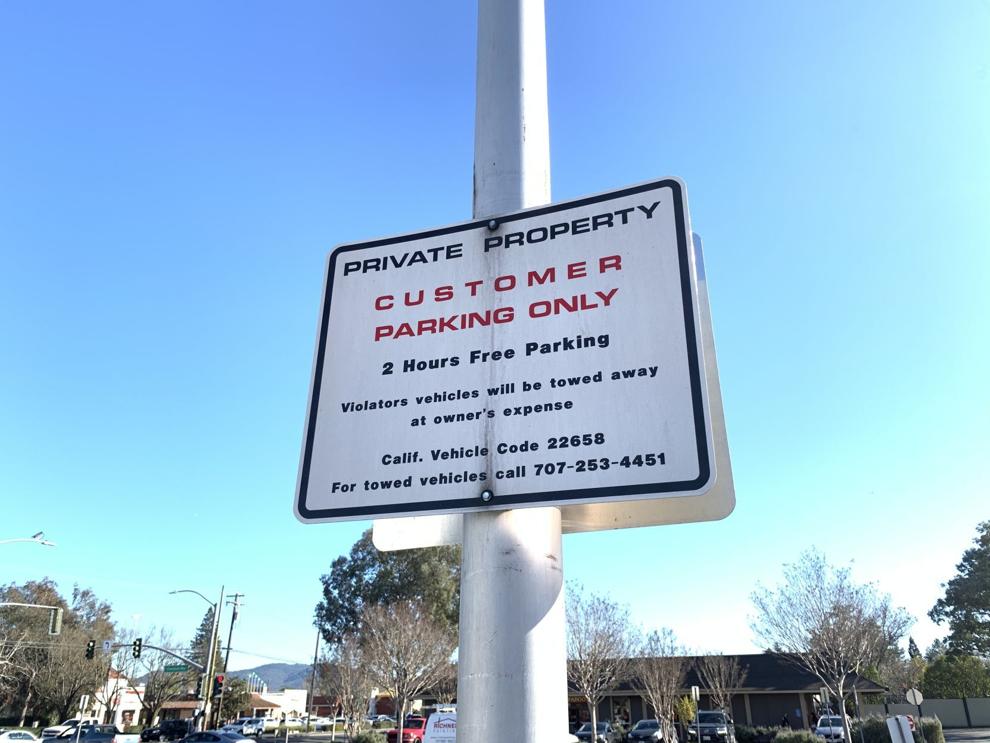 Napa homeless on wheels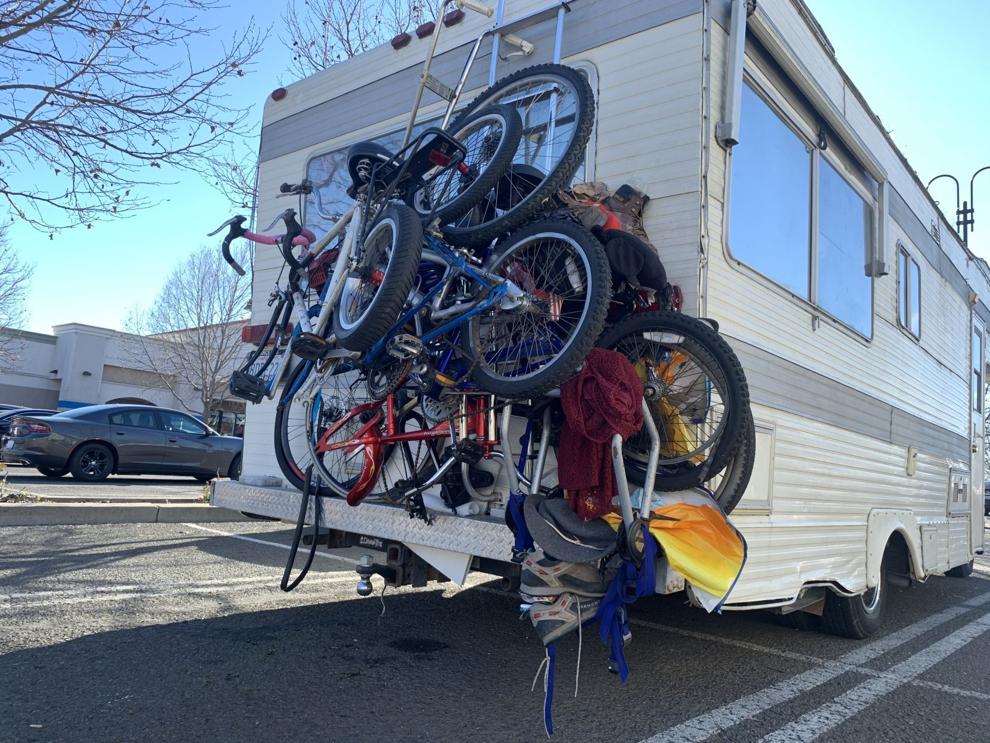 Napa homeless on wheels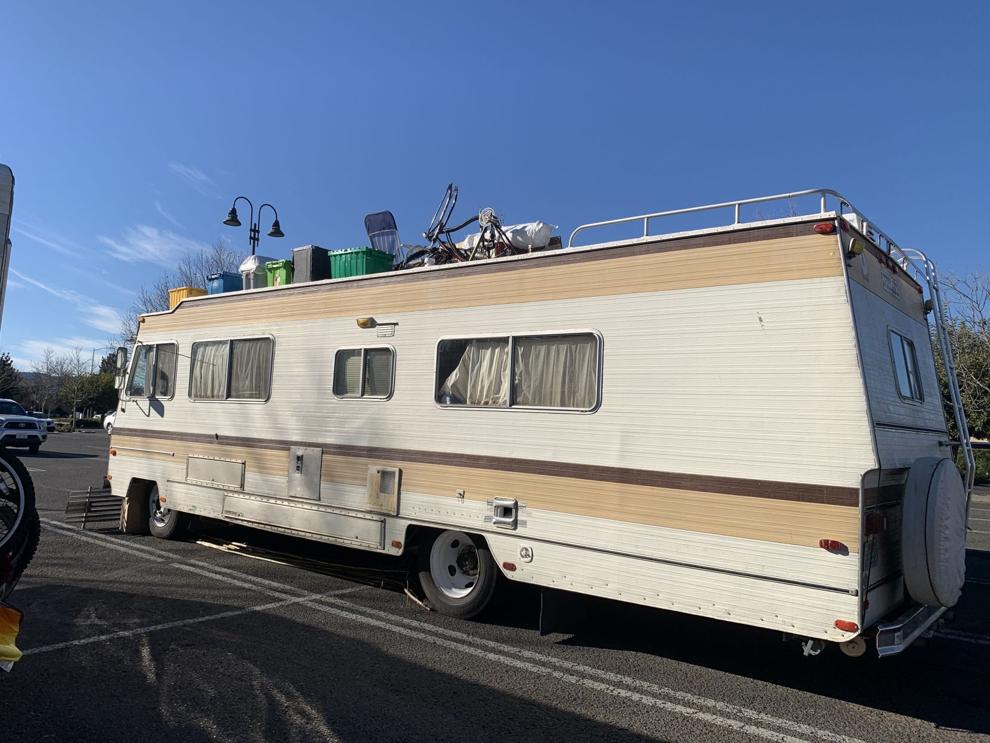 Catch up on Napa County's top news stories