From stocking clear plastic backpacks, sunscreen and hats to literally rolling out a red carpet, Napa inns and hotels this past week have been knee-deep in pre-BottleRock preparations.
Your story lives in the Napa Valley. Get in-depth stories from the Napa region and beyond – including news, sports, features and politics.
Hotel operators report full, or almost full, bookings — especially those lodgings closest to the Expo, such as the Napa River Inn.
General manager Sara Brooks said that the Napa River Inn has been booked for the 2023 weekend pretty much since BottleRock 2022 ended. "We have a lot of the same people, year after year," who return for the festival, she said. Many travel in small groups and like to stay together.
Rates at the hotel for a holiday weekend would usually start at around $600 but for BottleRock, demand has pushed rates up to $1,100 a night. Prices could have gone even higher, admitted Brooks, "but we think that's a good value. We don't want to price ourselves out of this good group of people we have returning every year."
During the festival, the Napa River Inn also makes other changes. Morning spa treatments (before the festival opens) become especially popular. Security carefully monitors the parking lot to make sure drivers remain either hotel or restaurant guests. The hotel is just a half mile from the Napa Valley Expo grounds. 
BottleRock: Napa downtown restaurants stock up, staff up, for festival goers. 
In addition, "our gift shop looks much different this week than it normally does," said Brooks. In addition to the usual Napa Valley mementos, clear plastic packs and bags, non-aerosol sunscreen, reusable water bottles and "a bazillion hats" can also be purchased.
Yes, some locals dislike the added traffic and congestion of BottleRock, but to Brooks "BottleRock is very well-run. They do a really good job with traffic," including both vehicles and pedestrians.
To her, BottleRock exposes Napa Valley to a whole other group of visitors. "It doesn't mean it's outside our demographic but maybe they hadn't thought about coming to Napa" outside of BottleRock, she said.
"I really like the festival; I hope it sticks around. I think that the BottleRock folks have learned the hard lessons; they've done trial and error. They've figured it out. And the city has figured it out. And now downtown businesses understand how they can be involved in BottleRock, if it makes sense for them."
Yes, BottleRock definitely impacts the Expo neighborhood, she acknowledged. "I don't want to discount that. For locals who maybe aren't interested, hopefully, they see the return of tax dollars that festival generates."
Kay Patel, co-owner of Napa's Chardonnay Lodge at 2640 Jefferson St., said that as of Tuesday, out of 18 rooms she had only about four left, and was getting calls daily. Most of those guests are staying two nights, she noted.
During BottleRock, rates start at $500 per night. Usually, that number is closer to $150 per night.
But BottleRock is special, and she wants to make it special for the BottleRock guests, said Patel. To create a pre-party vibe, "we'll roll out the red carpet and do balloons" and signs, wine tasting, photos and other extras.
She's especially excited to show off her extensive garden and outdoor areas, which she designed and considers the centerpiece of the vintage inn.
"We're excited for the guests because they're excited" to be going to the festival, said Patel. "It's so nice to pour a little wine and get the party started here and they'll move on to the Expo."
Because the inn is 1.7 miles from the festival grounds at 575 Third St., most BottleRock guests will either walk or take rideshares to the Expo. "They will be doing their steps," said Patel with a laugh. 
She knows that some Napans complain about BottleRock and the crowds, but for Patel, the festival is "a great way to drive new business or introduce people to Napa. It's bringing art and wine together in one venue." To her, "BottleRock is the Coachella of Napa Valley."
Atish Singh, the general manager of Napa Valley Hotel & Suites, said as of Tuesday his hotel, while one of the nearest to the Expo, still had rooms available. "We are looking at like maybe about 60% occupancy (for) BottleRock weekend," he said that day. The hotel is located at 853 Coombs St., just a half mile from the fairground.
Singh thinks that BottleRock bus service from cities such as Fairfield and elsewhere outside Napa County has impacted the number of overnight guests in Napa. Guests can stay at hotels in less-expensive areas and easily take a bus to BottleRock, he said. He's not sure if guests are buckling down financially or not. But in response, Singh said his hotel actually dropped the minimum night stay requirement for BottleRock weekend.
As of Tuesday, rooms that were originally listed at $799 a night, with a three-night minimum stay, were available for $499, with no minimum night stay. Normal weekend rates might start at about $389.
Yet there were still three days until BottleRock, he noted, "and we do see reservations coming in, five, six a day."
Speaking about the hotel business in general, at his property, "this year has been kind of slow, really slow," Singh said.
That comment matches new data from the hotel data service STR, which reported Napa County hotel occupancy dropped 8% during the first four months of the year. Revenue fell 9.7% and the average daily room rate decreased by 4% to $372.03.
Travis Lott, general manager of Napa's Cambria hotel, said that 2023 "was a little bit of a slow first quarter." But for BottleRock, he added, "we're seeing a lot of interest and demand for rooms, which is encouraging."
As of Tuesday afternoon, the Cambria was sold out for Friday, had only one room left for Saturday and had "a few" rooms for Sunday, the festival's final day.
Rates started at $1,399 for Friday or Saturday night or $999 on Sunday.
"We're pretty much the closest hotel to the venue," he said. Located at 320 Soscol Ave., the Cambria is 1.1 miles from the Expo. "People can just walk if they want to. That is definitely a good selling point for us."
The hotel also initially required a four-night minimum stay during BottleRock weekend, "but because of the booking pattern and changes to reservations, we removed it."
To help manage the now-familiar throngs of festivalgoers who flood downtown Napa for BottleRock, several streets in the Oxbow neighborhood wil…
Normal rates per night this time of year at the 90-room hotel run from about $399 to $600, according to Lott.
Lott said that guests are coming from all over. "I'm mostly seeing from California (such as) San Jose, San Mateo but people from as far away as Austin, Texas. It's a good mix."
Another thing the Cambria is doing differently during BottleRock is adding bicycle storage.
"What we do see a lot of is people bringing in their bikes and going to ride up to the event, and so we do offer storage of your bicycle so you don't have to keep it in your room," said Lott. "It's a great way to get around. Otherwise, you're going to get stuck in traffic."
Kiki Theodorides of The George boutique hotel at 492 Randolph St. said her inn, just seven-tenths of a mile from the Expo, has been sold out for this weekend for about six months.
"All rooms booked up within two weeks of releasing" the dates, she said. "Guests are just happy to have lodging and the closer you can be to the venue, the better."
Room rates at The George usually start at about $350 a night, but during BottleRock that goes up to about $1,000 a night. The inn has a three-night minimum for this weekend. While that may seem expensive to some travelers, compared to the ultra-luxury lodging properties of Napa Valley, "we're relatively affordable," Theodorides said.
According to Ed Gannon, general manager at Napa's Stanly Ranch resort, as of Wednesday, the resort expected to be fully booked for BottleRock. Most of the guests are from the Bay Area, he said, and most are going to the festival.
To accommodate those guests, "we are adjusting our hours of operation at Bear (restaurant) to be open later and will have bar bites available as well," he said. "We are also providing shuttle service to/from the event."
Room rates at Stanly Ranch during BottleRock weekend start at $1,700 a night, said the general manager.
Michael Collins, general manager at the downtown Archer Napa, said that by March, the "majority" of the hotel had already sold out for BottleRock weekend.
Room rates at the Archer, located at 1230 First St., were running between $1,300 and $1,700 a night. Admittedly, that's a premium price that all Napa hotels "are able to garner when it's a big festival weekend like this."
To compare, room rates for the weekend after BottleRock start at about $550 a night, he said. Archer Napa has 183 rooms, said Collins.
He explained that because the hotel is so close to the Expo — three-fifths of a mile west — the Archer doesn't offer a shuttle.
Learn who's playing during BottleRock weekend — and how to get around Napa amid the crowds.
"It's so walkable to the festival site," said Collins, who doesn't expect many guests with bicycles on the property. "I don't think anyone wants to deal with bicycles, especially if you are unfamiliar with the area." Locals would be more likely to bike to BottleRock, he thought.
Because most guests don't leave for BottleRock until around 11 a.m., he expects normal demand for breakfast. However, "we'll see a lot more room service over the weekend" from those who need to spend more time recovering from the previous night. 
One thing guests are often surprised about is just how many people leave BottleRock at the end of the night, said Collins. 
"There are thousands of people on the streets of Napa when the concert breaks. It's like the walking dead," he joked. "It's a sea of people; they've been enjoying themselves all day, and they are ready to get back and hit the hay and recover for the next day."
Collins said he's "thrilled" that Latitude 38 Entertainment continues to produce the festival. "All the hotels and restaurants benefit from it," he said. "There's really nothing negative about having the event."
Throwback Thursday: The Best of BottleRock Napa Valley
BottleRock 2013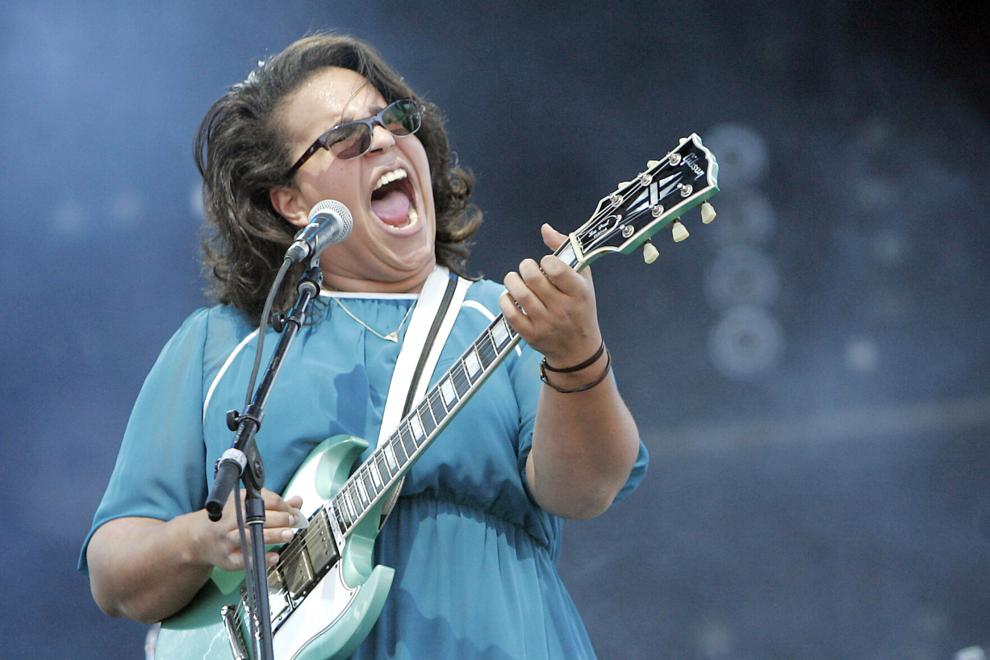 BottleRock 2013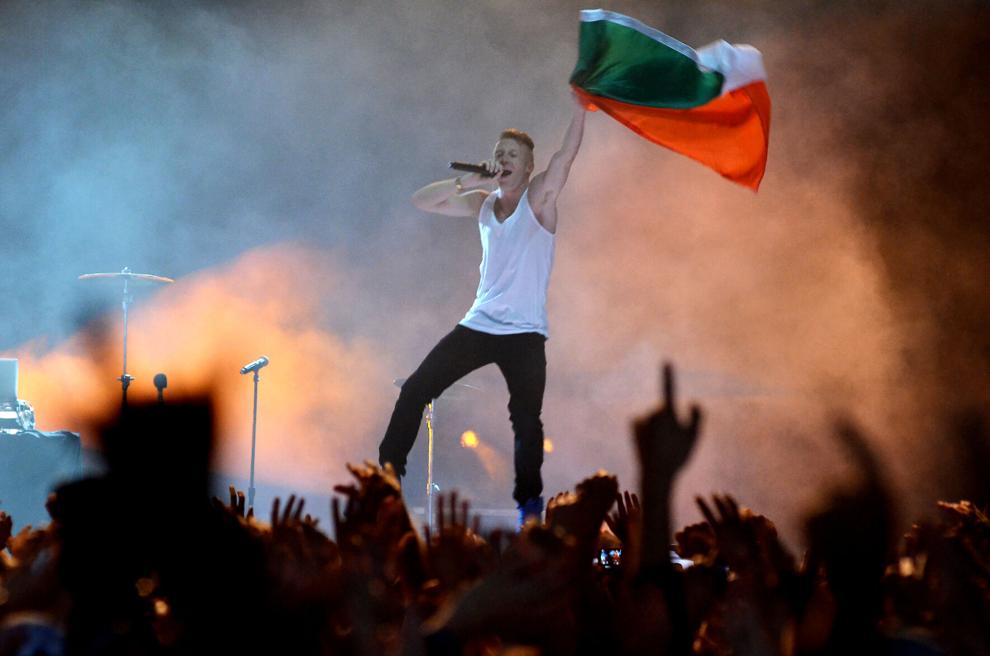 BottleRock 2013
BottleRock 2014: Grass Child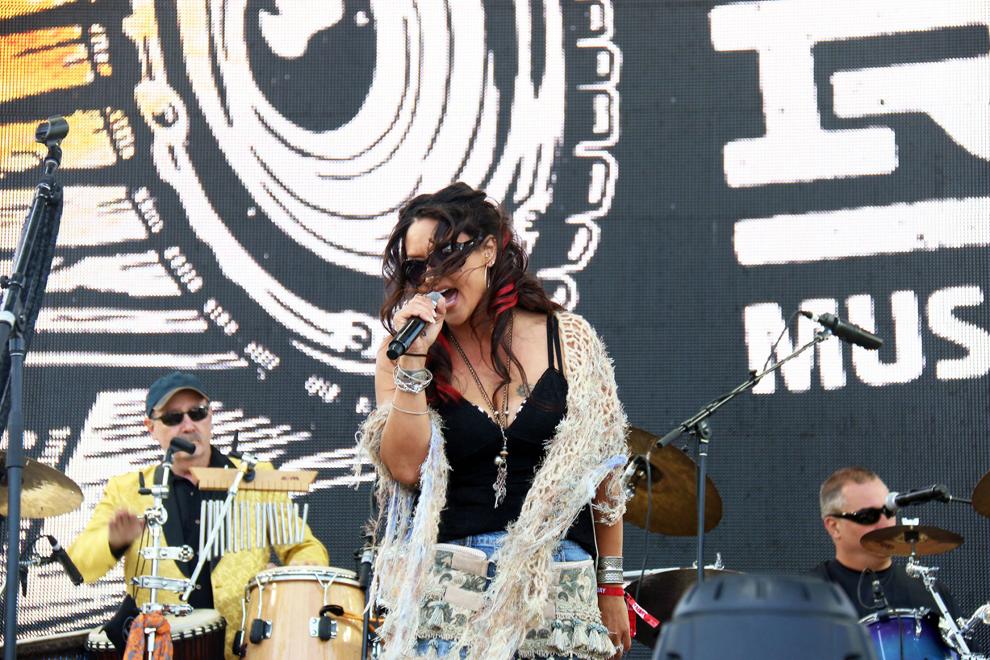 BottleRock 2014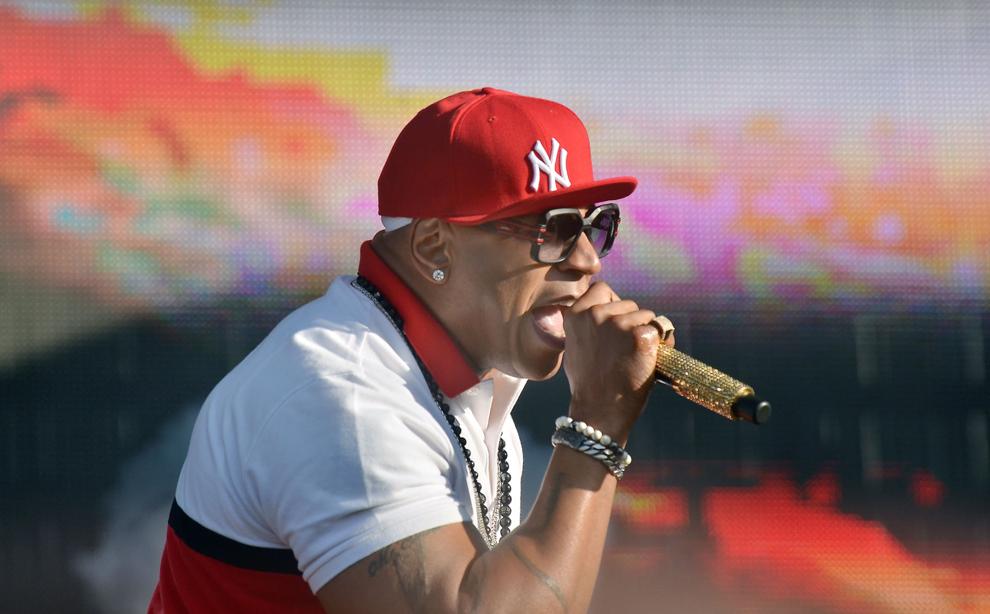 BottleRock 2015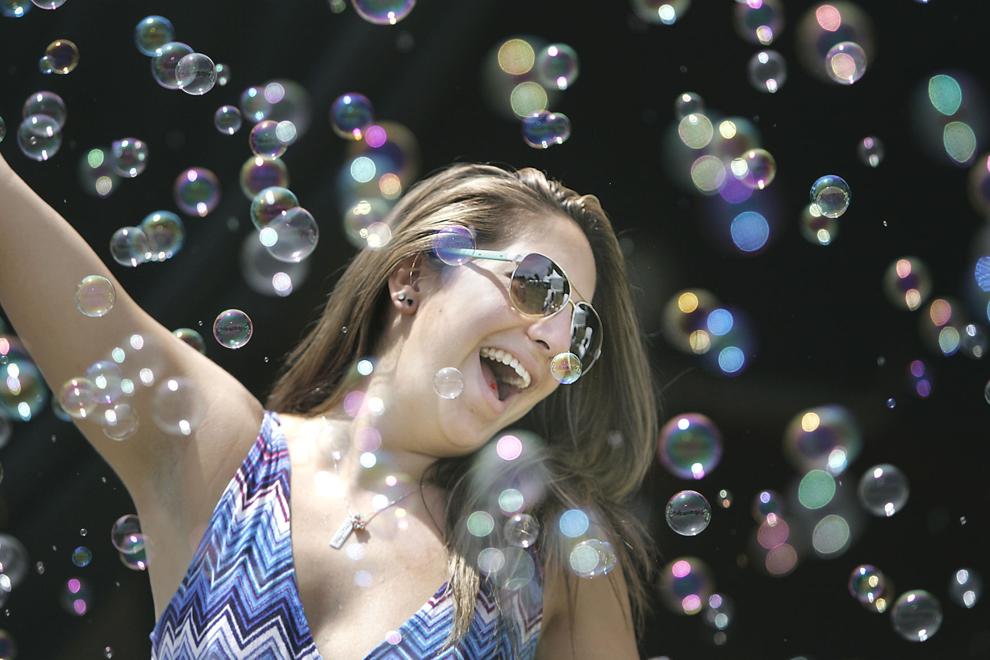 BottleRock 2015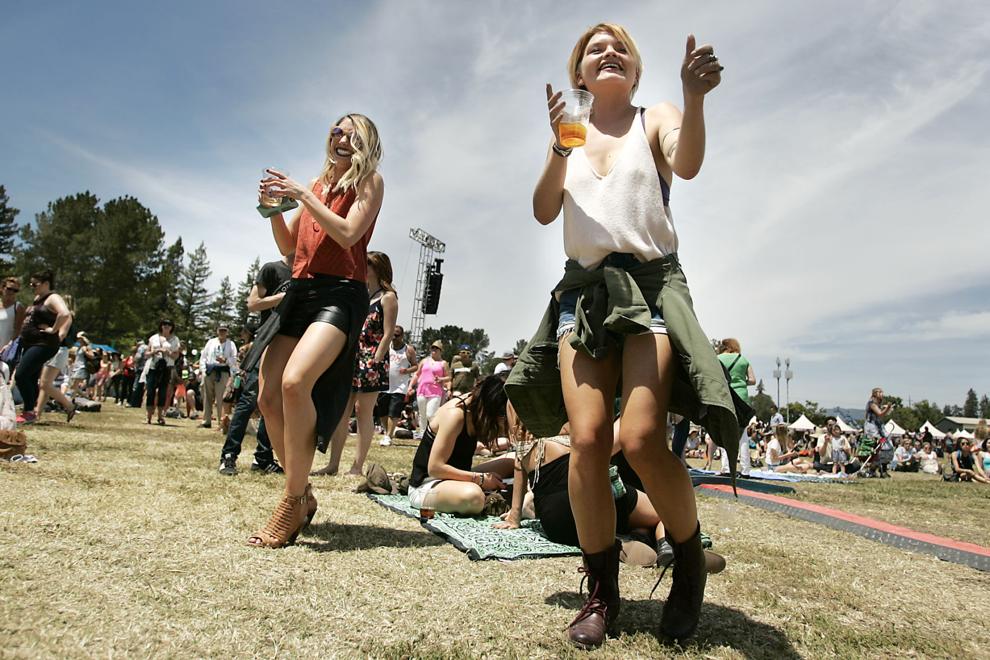 Bottle Rock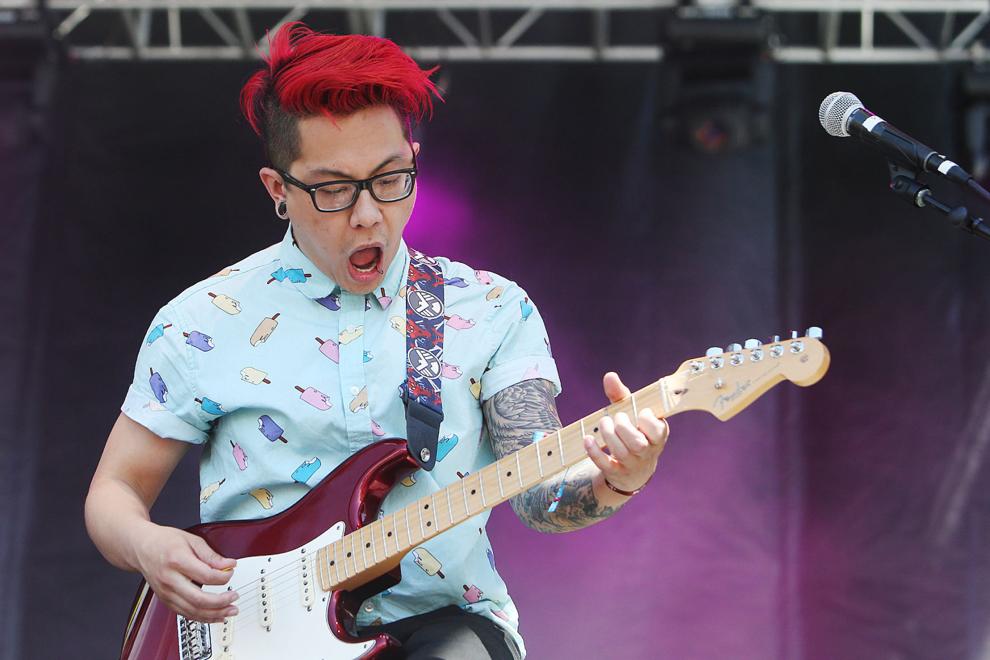 BottleRock 2015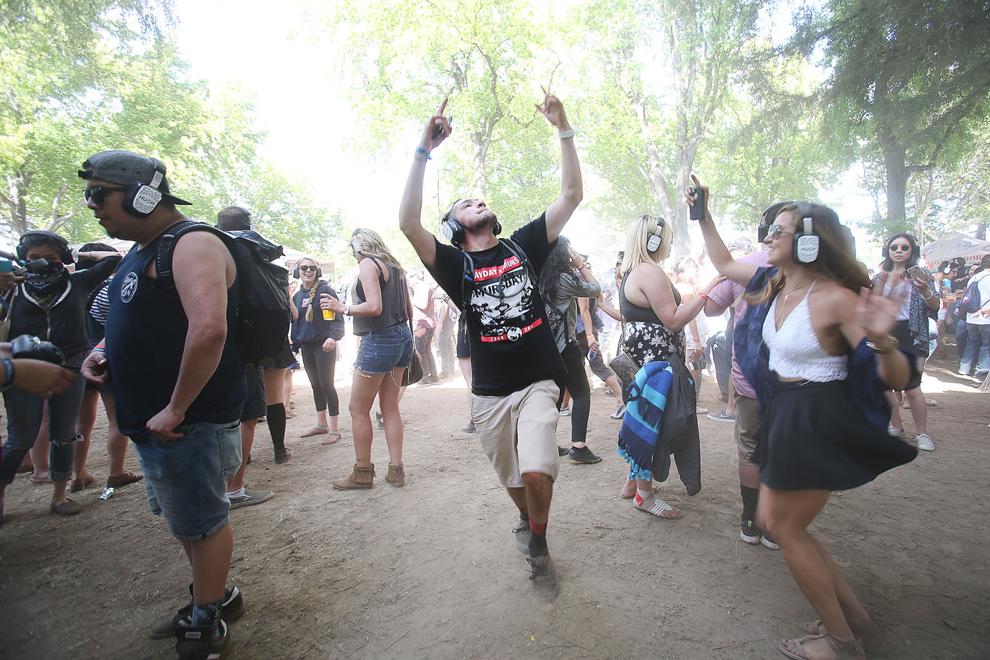 No Doubt at BottleRock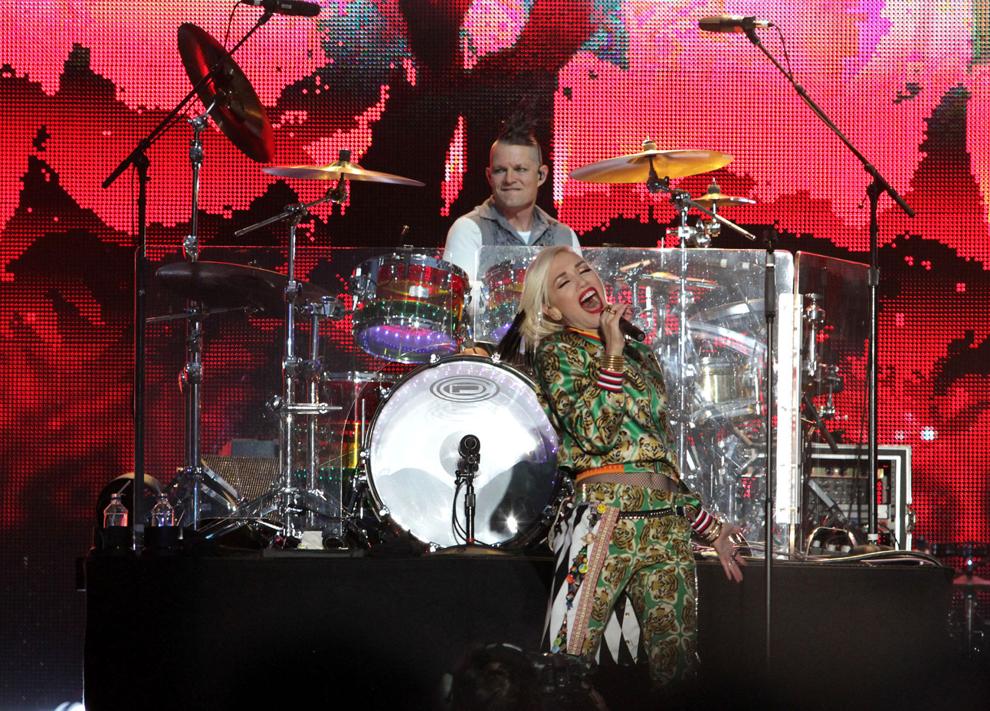 BottleRock 2015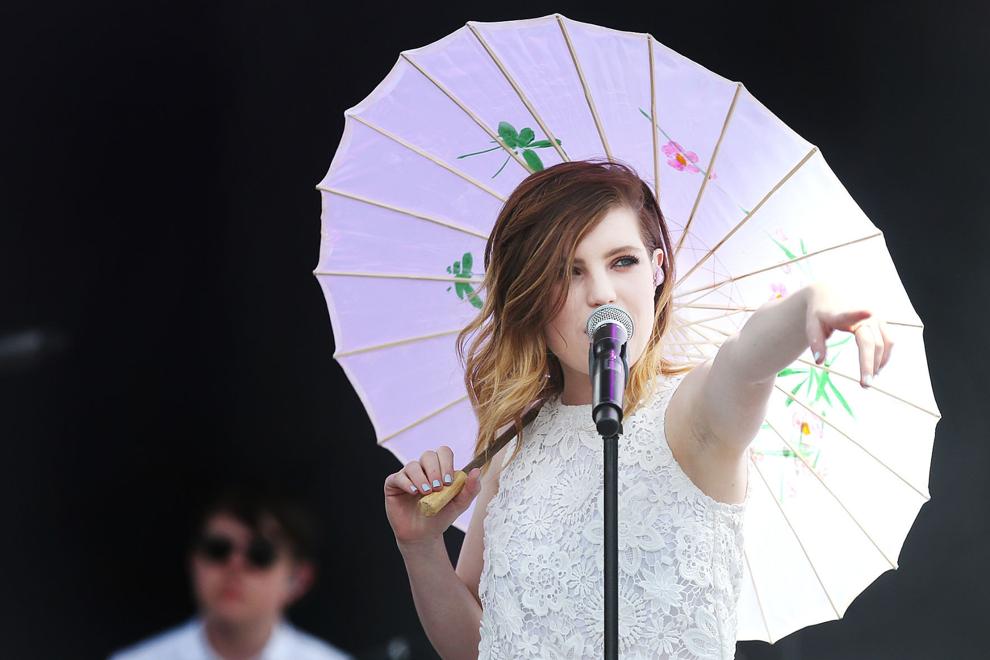 BottleRock 2015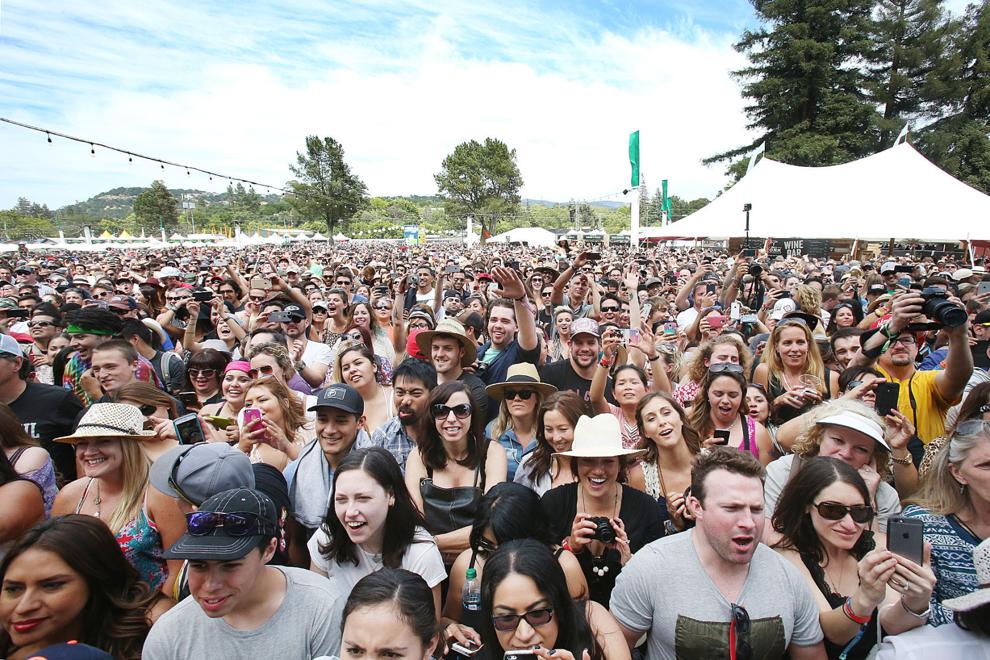 BottleRock 2016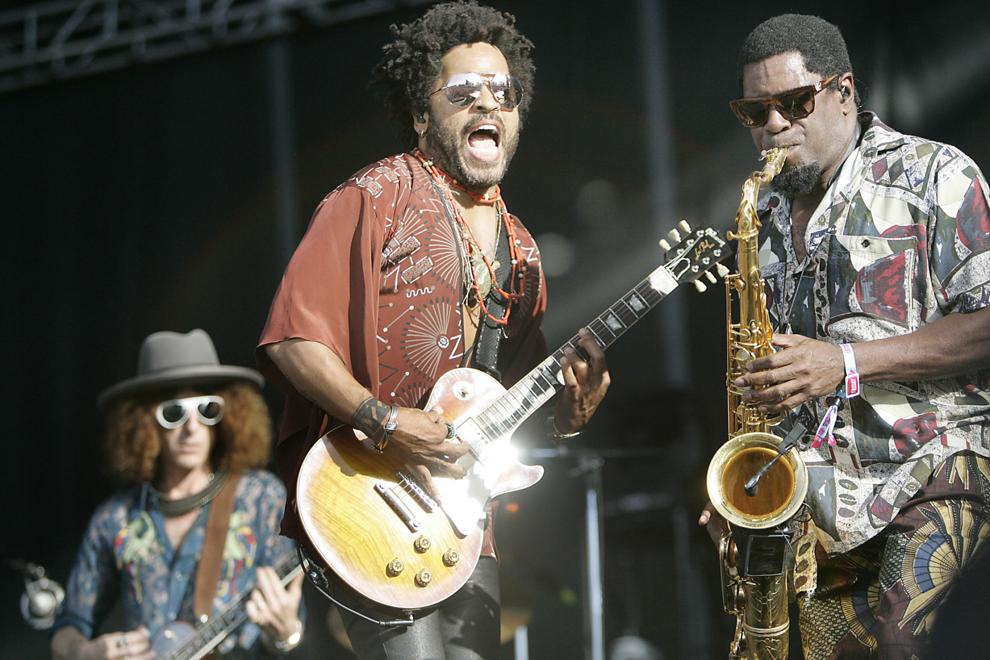 BottleRock 2016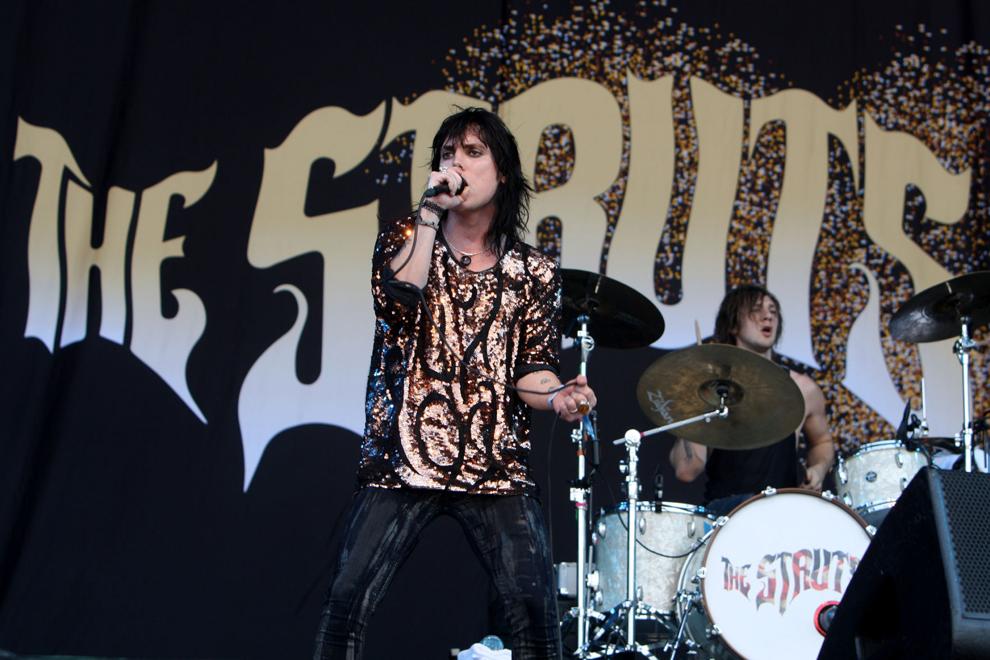 BottleRock 2016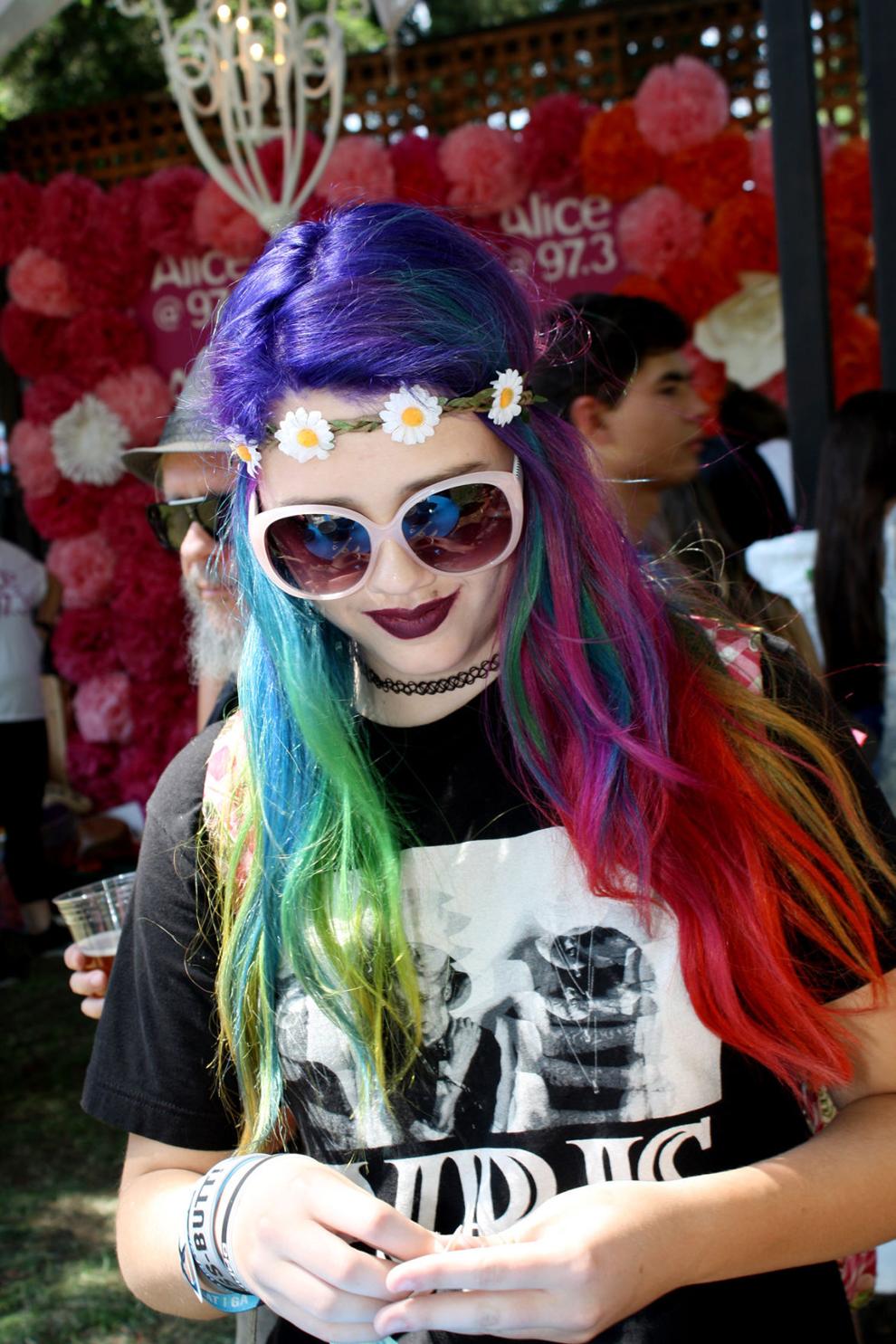 Gogol Bordello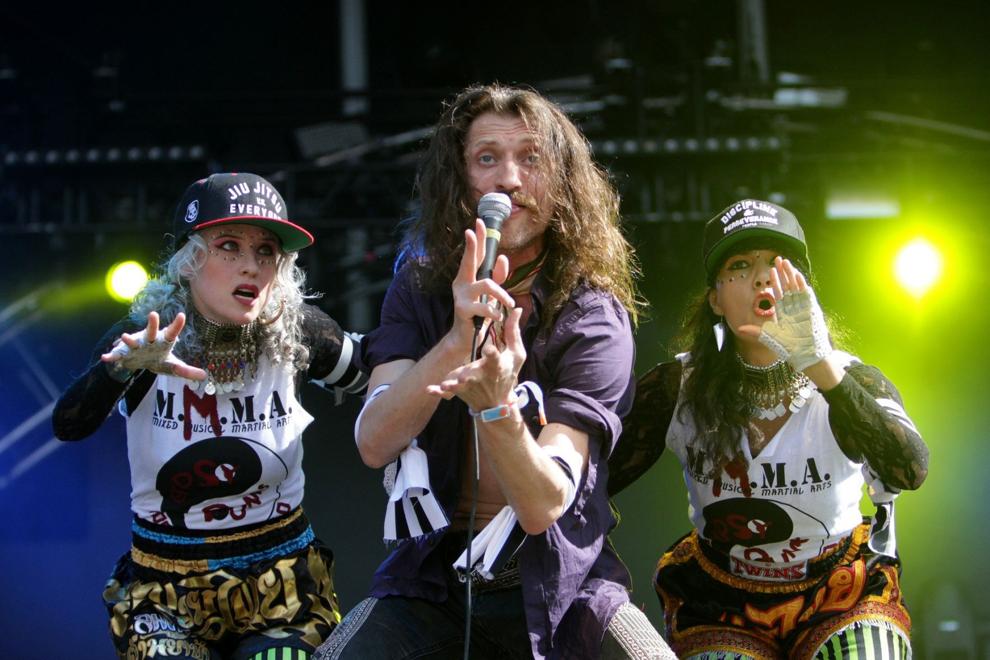 Skyboxes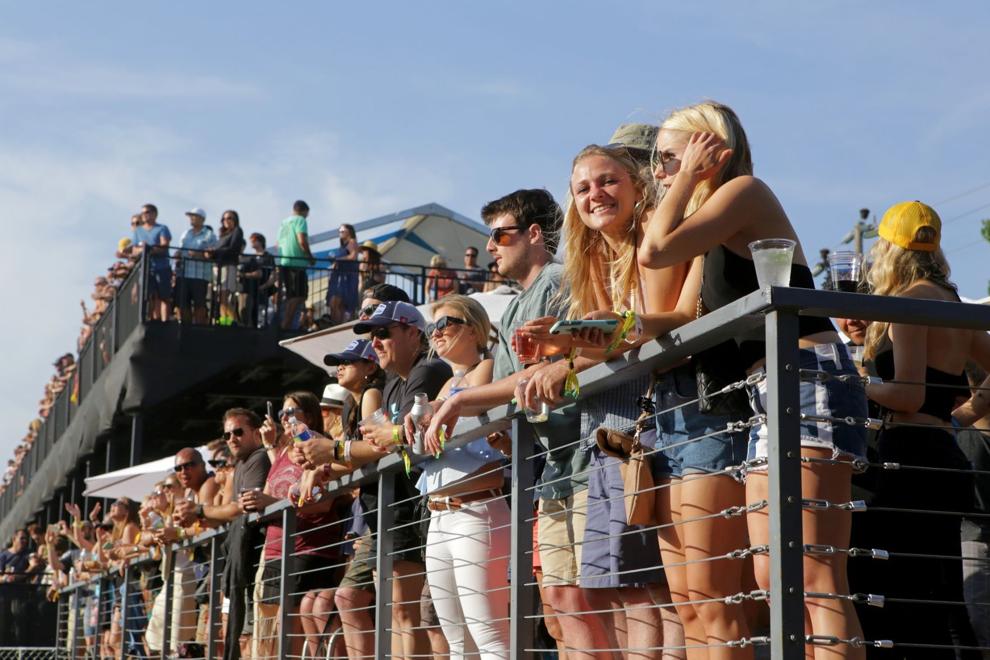 BottleRock 2016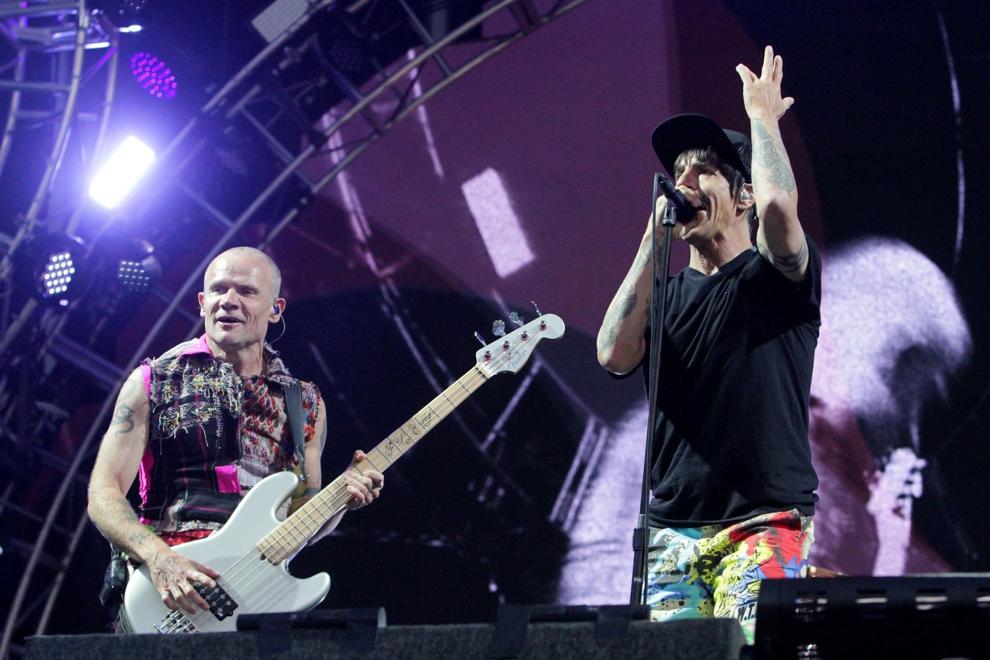 BottleRock 2016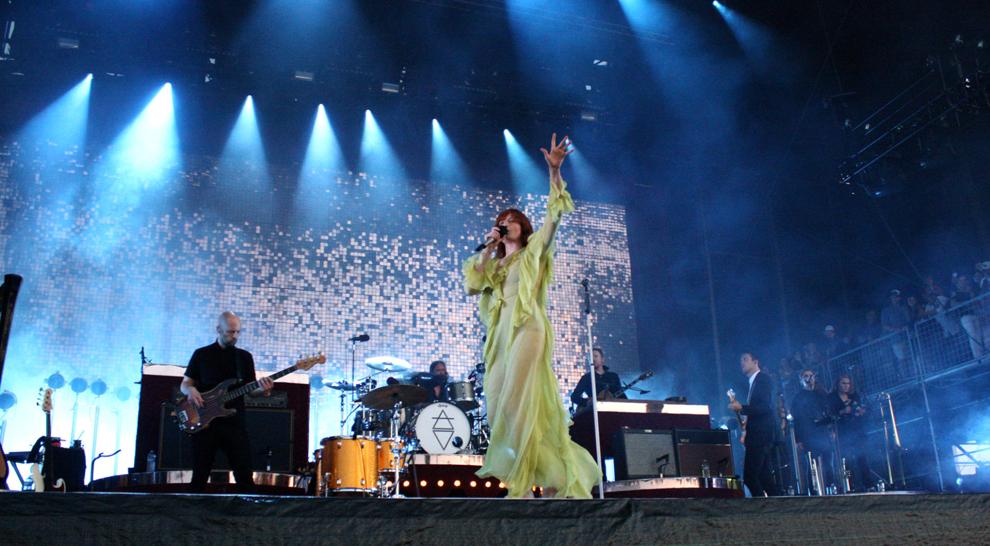 BottleRock 2017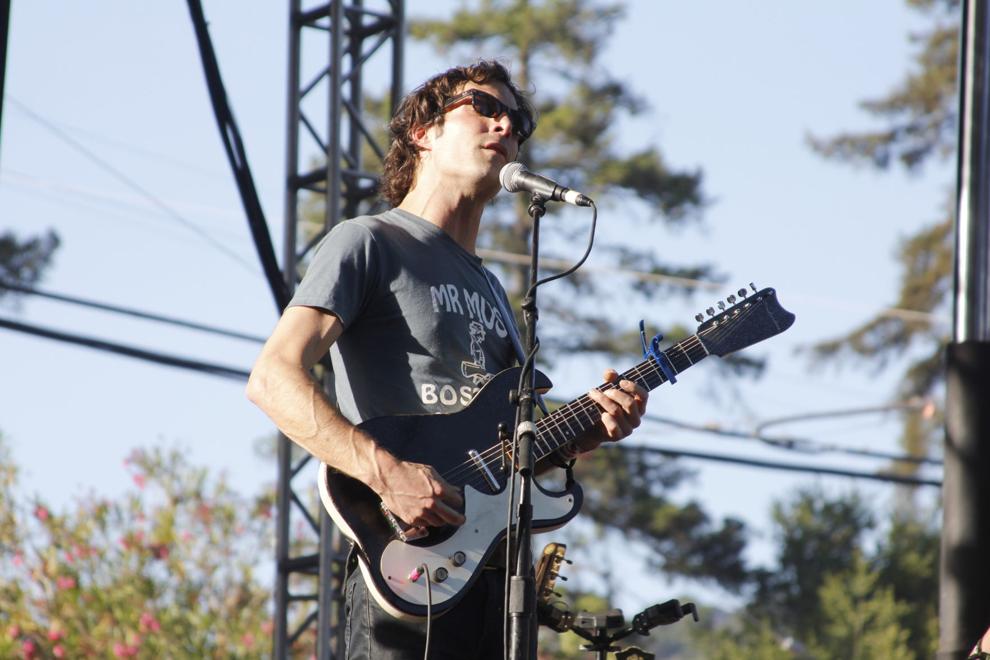 Tom Petty & the Heartbreakers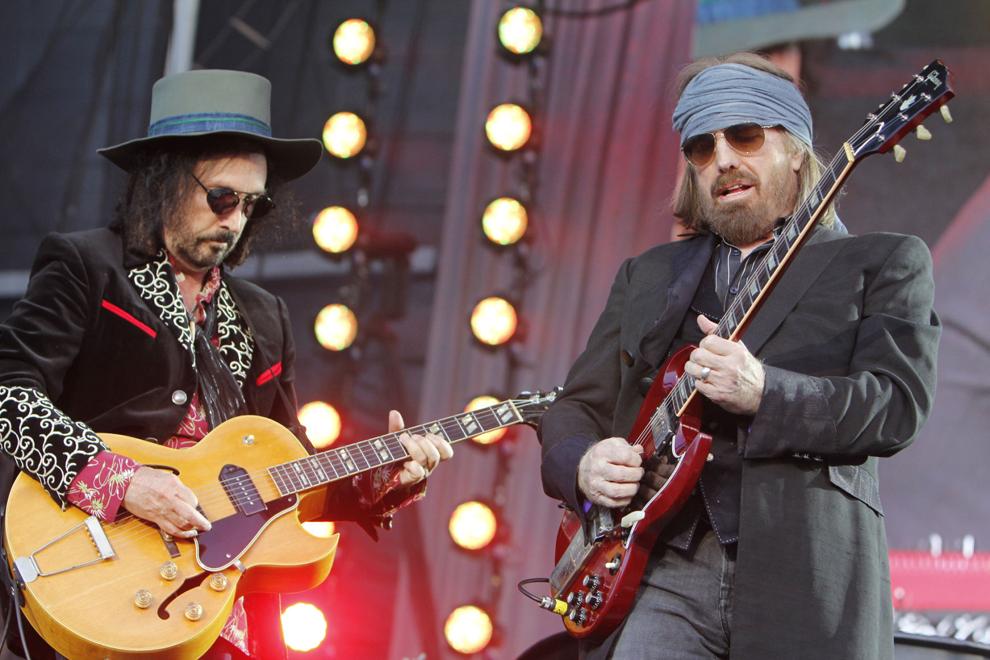 BottleRock 2017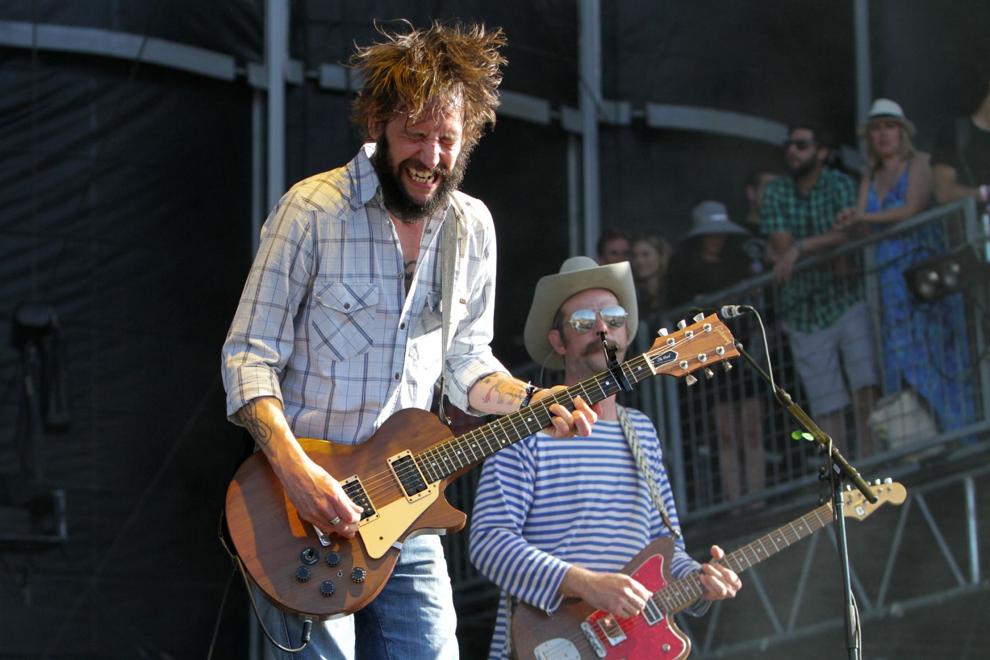 BottleRock 2018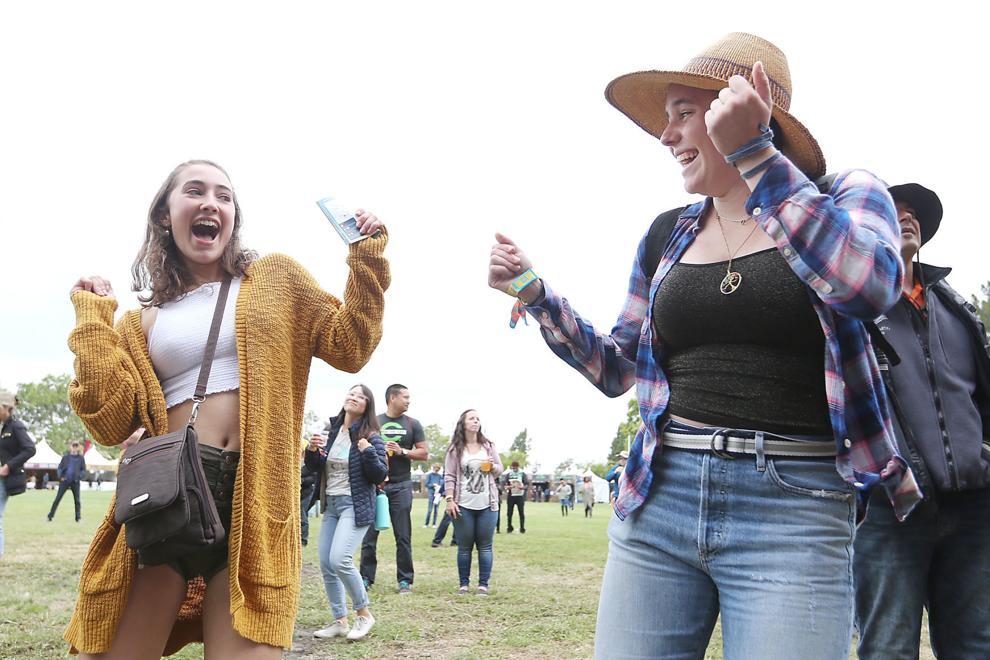 BottleRock 2018
BottleRock's 'Little Rockers'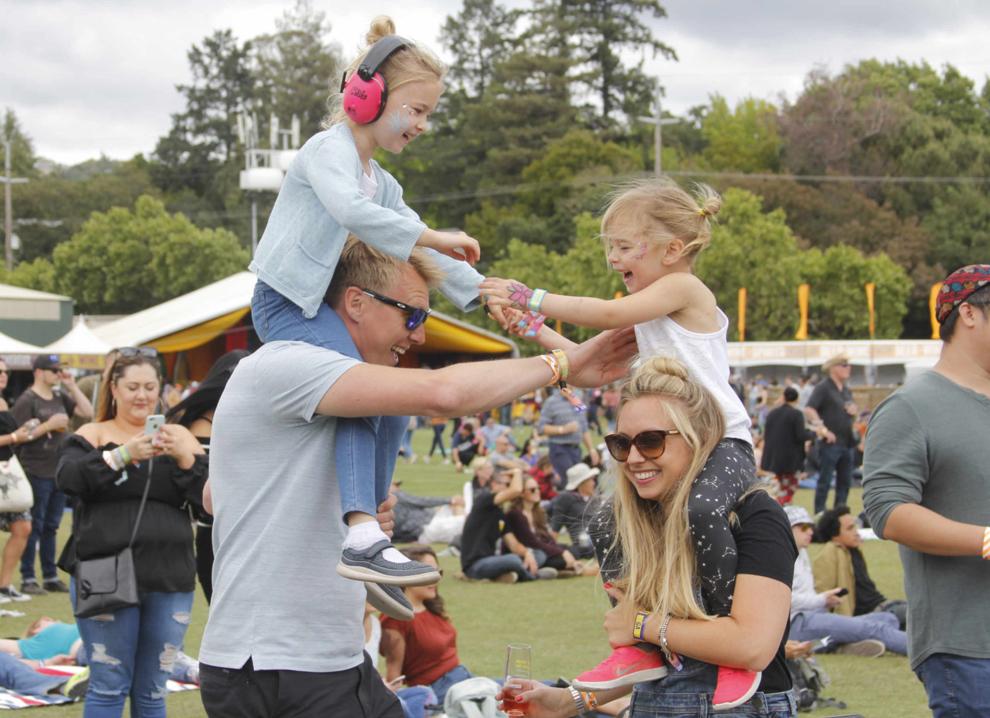 Durand Jones & the Indications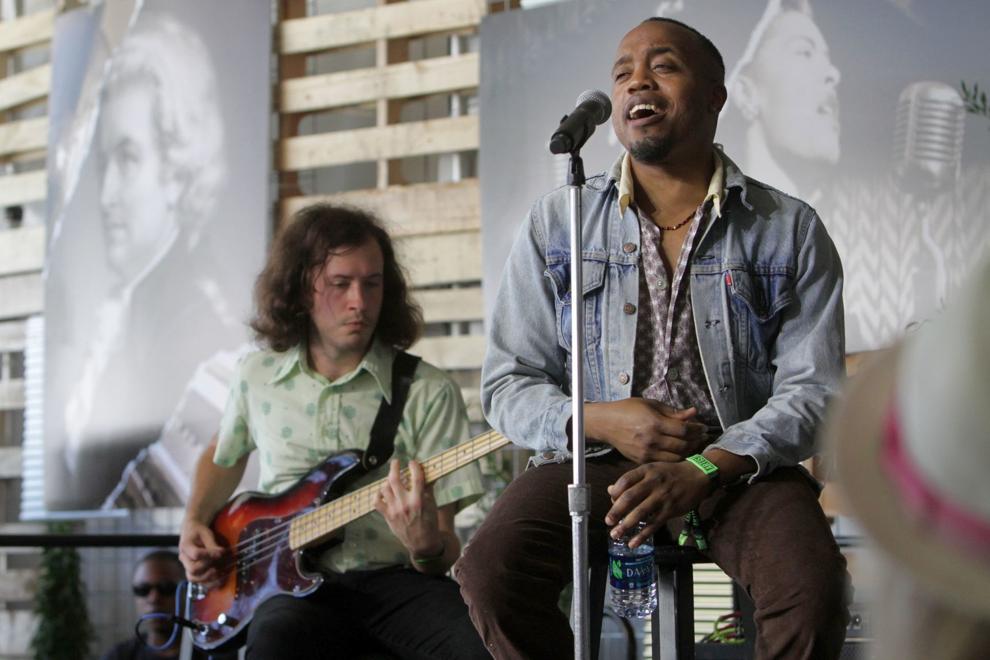 BottleRock 2019, Day 1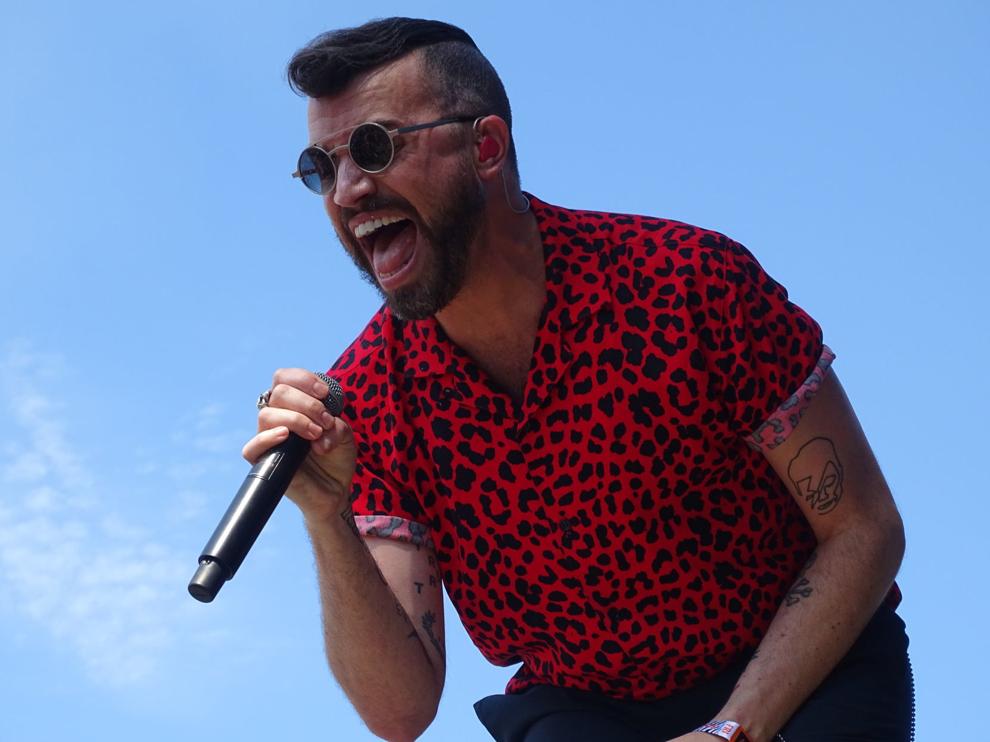 BottleRock 2019, Day 1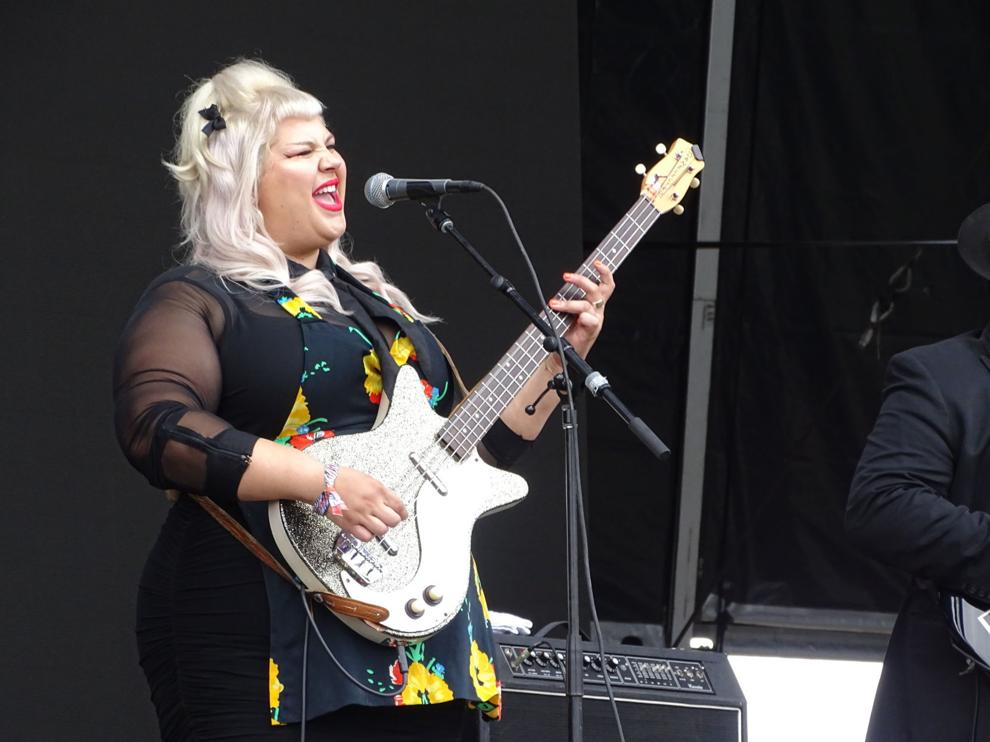 BottleRock 2019 Food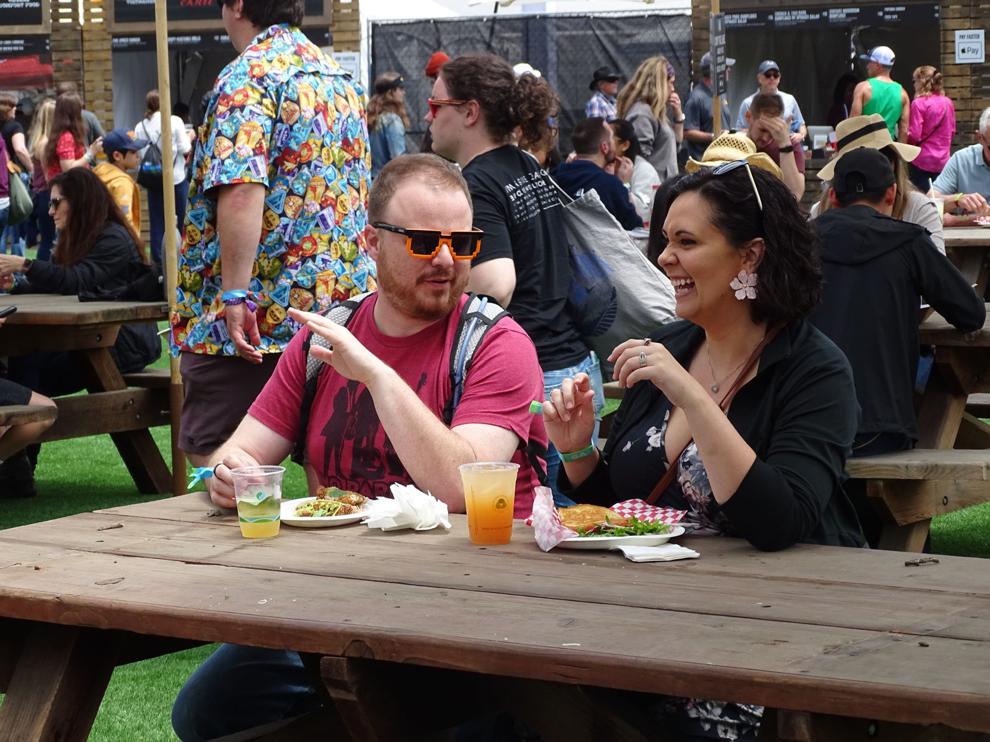 BottleRock 2019, Day 2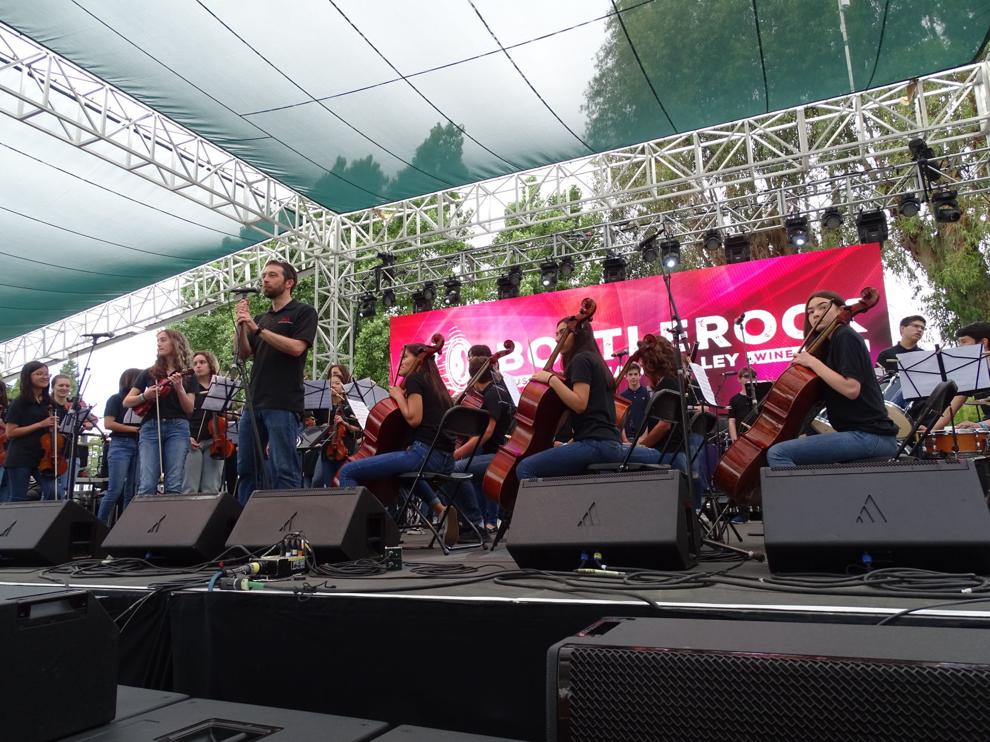 BottleRock 2019, Day 2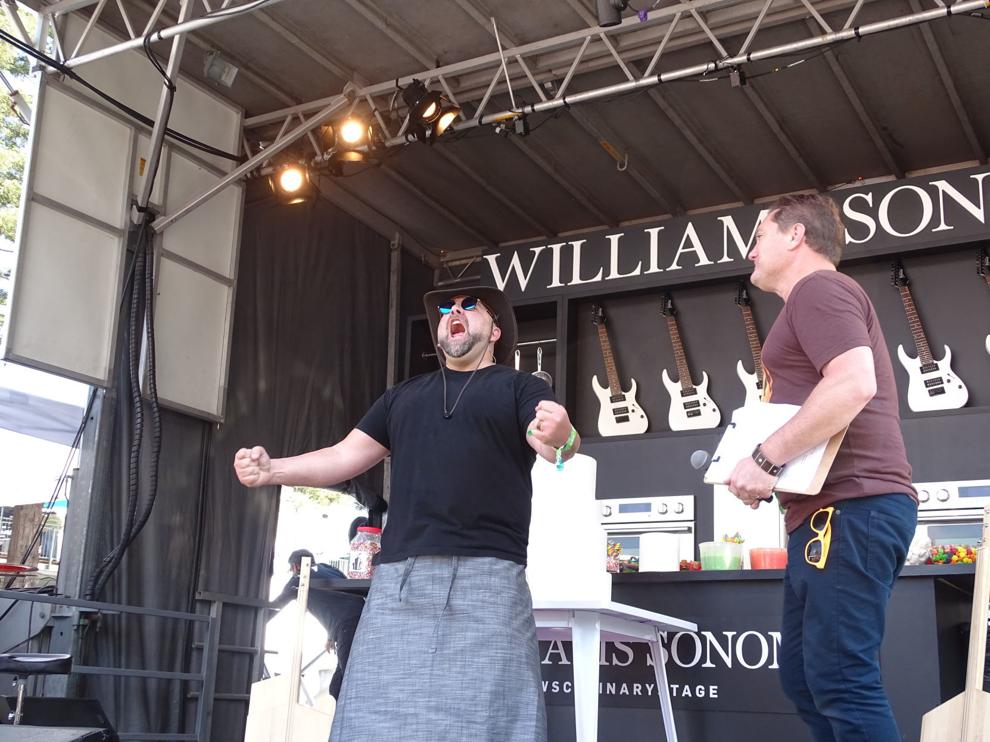 BottleRock 2019, Day 2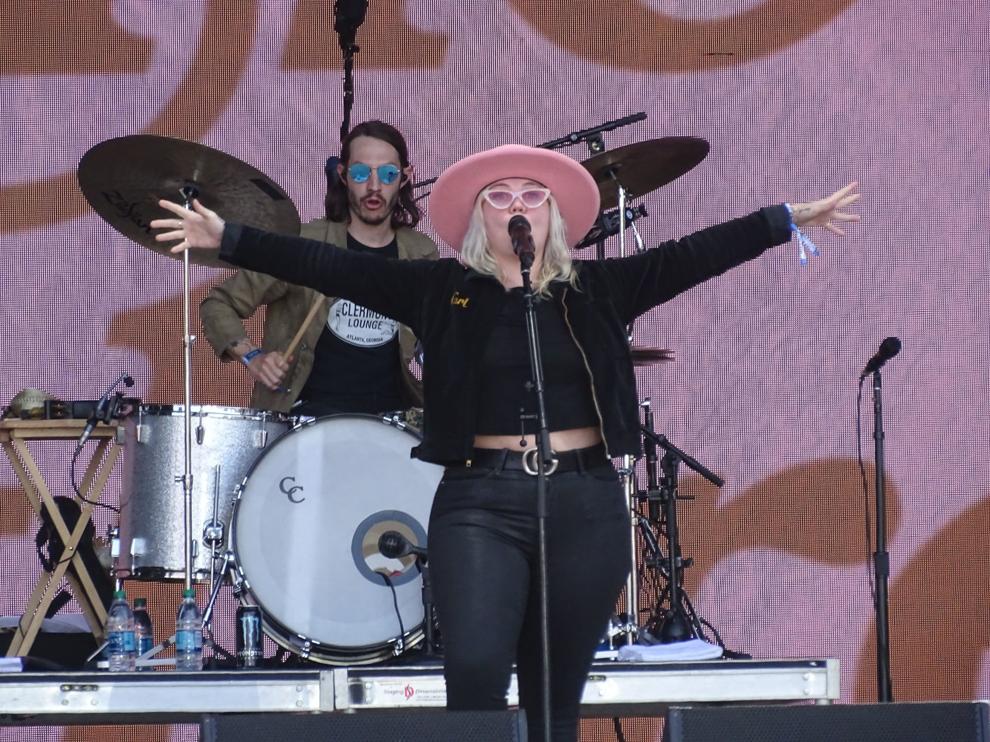 BottleRock 2019, Day 2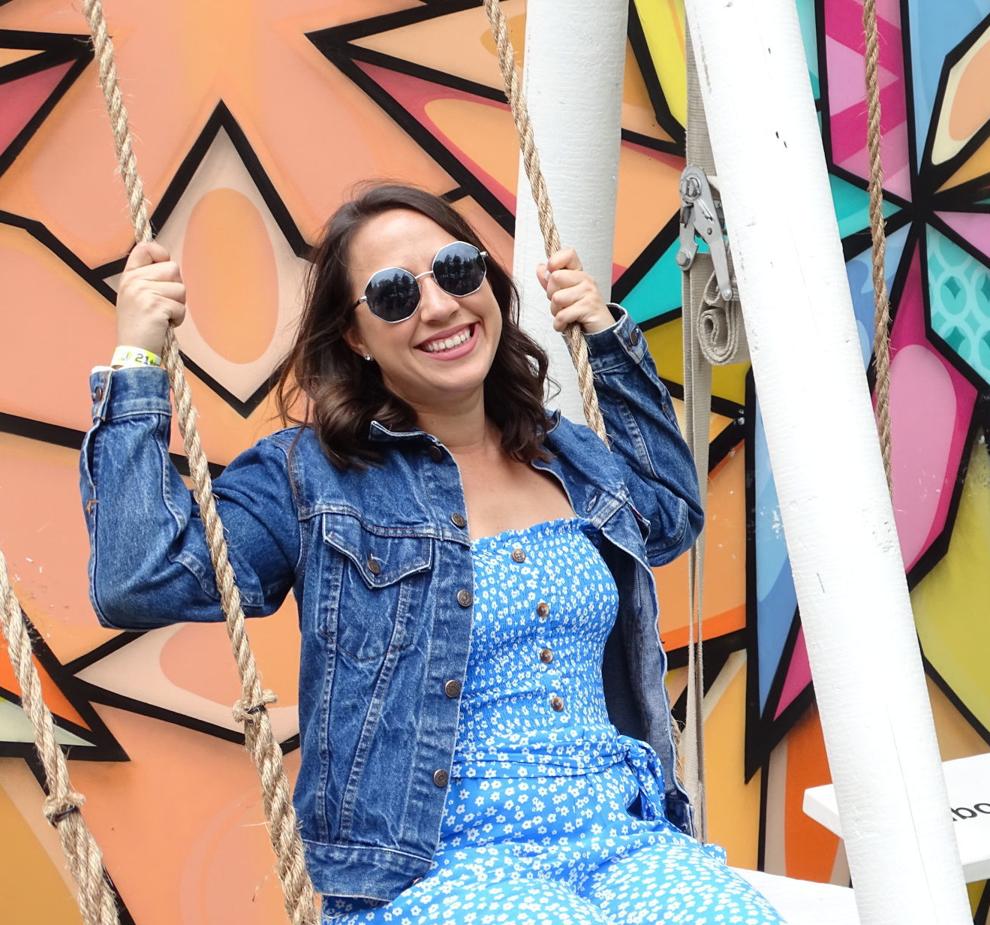 BottleRock 2019, Day 3
BottleRock 2019, Day 3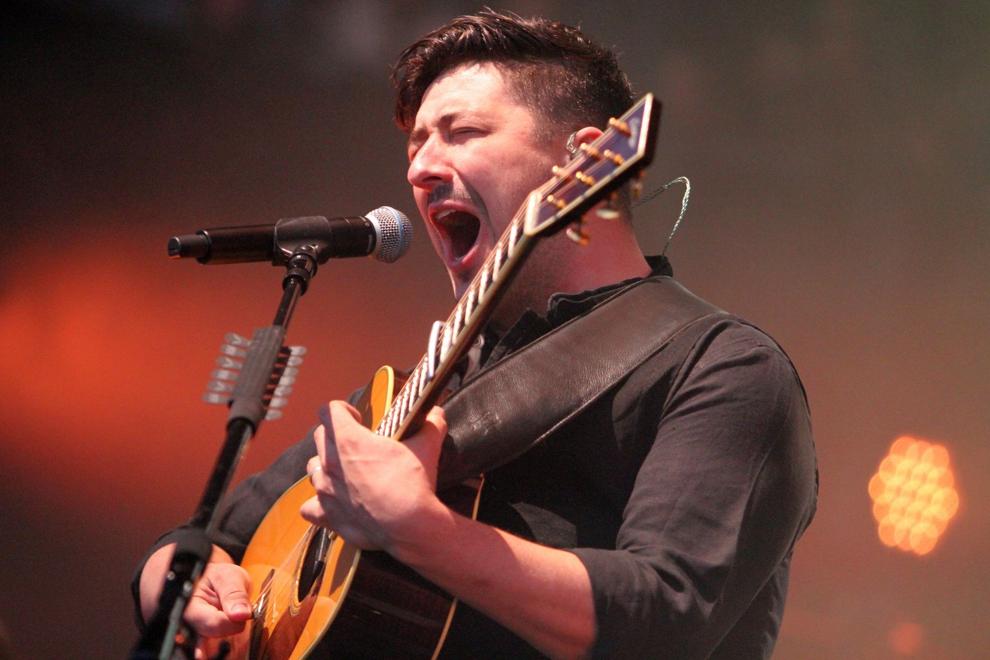 BottleRock 2021 Day 1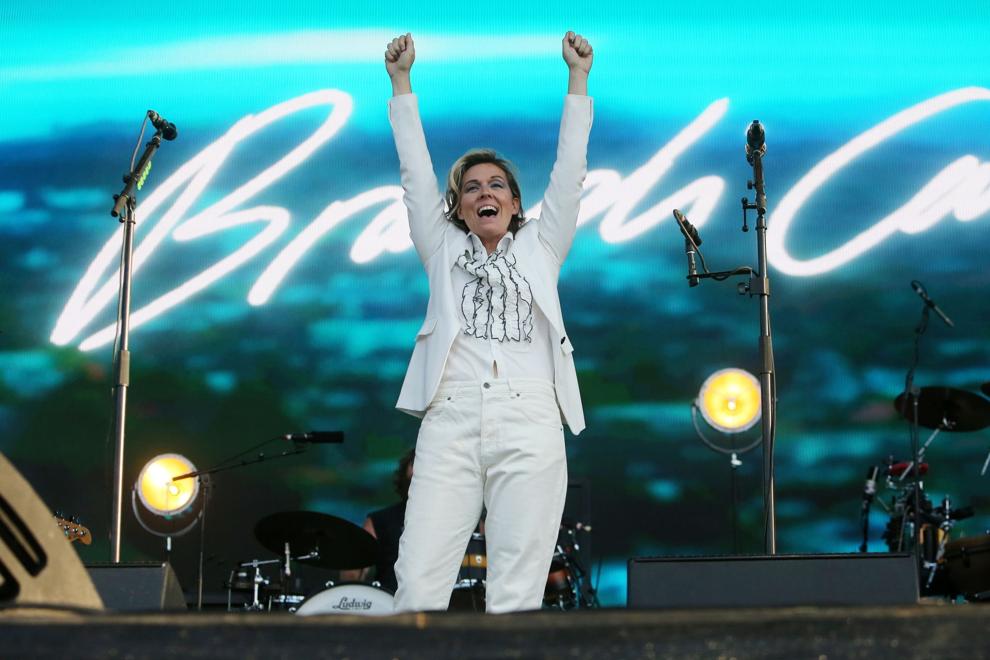 BottleRock 2021 Day 2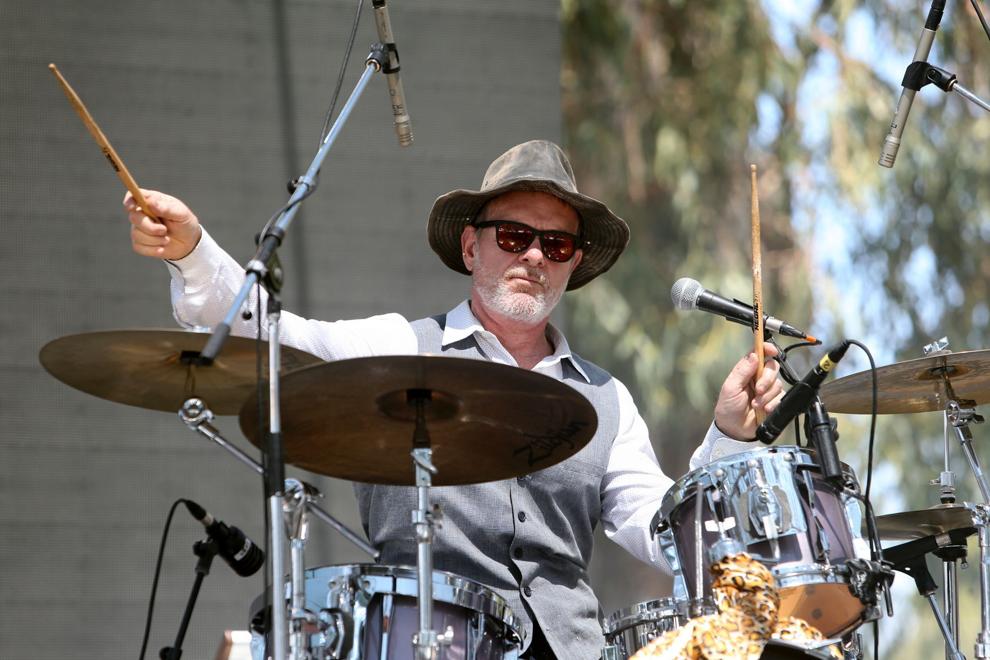 BottleRock 2021 Day 2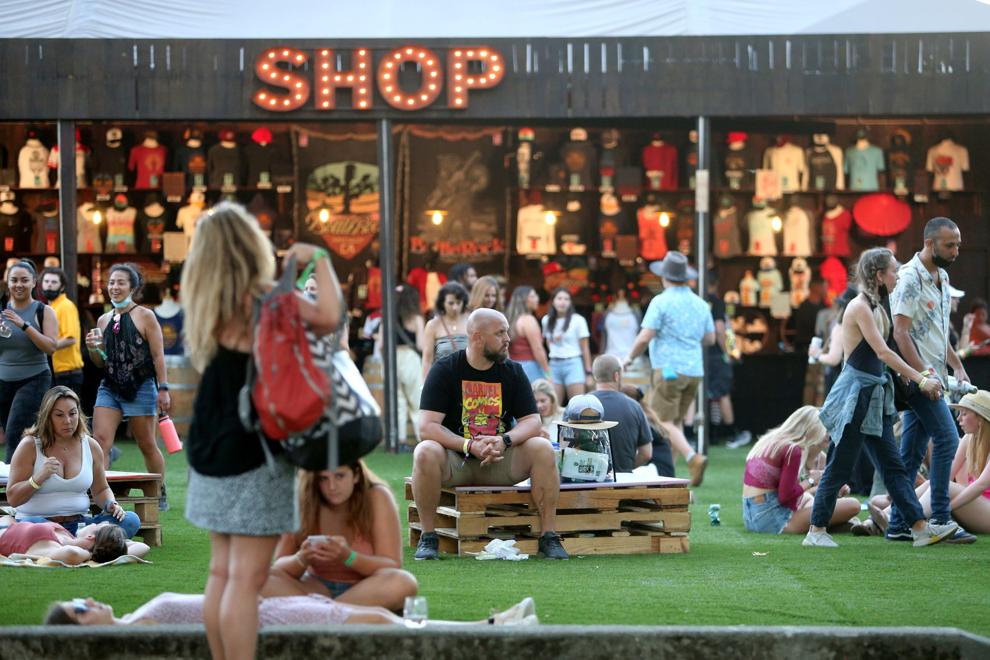 BottleRock 2021 Day 2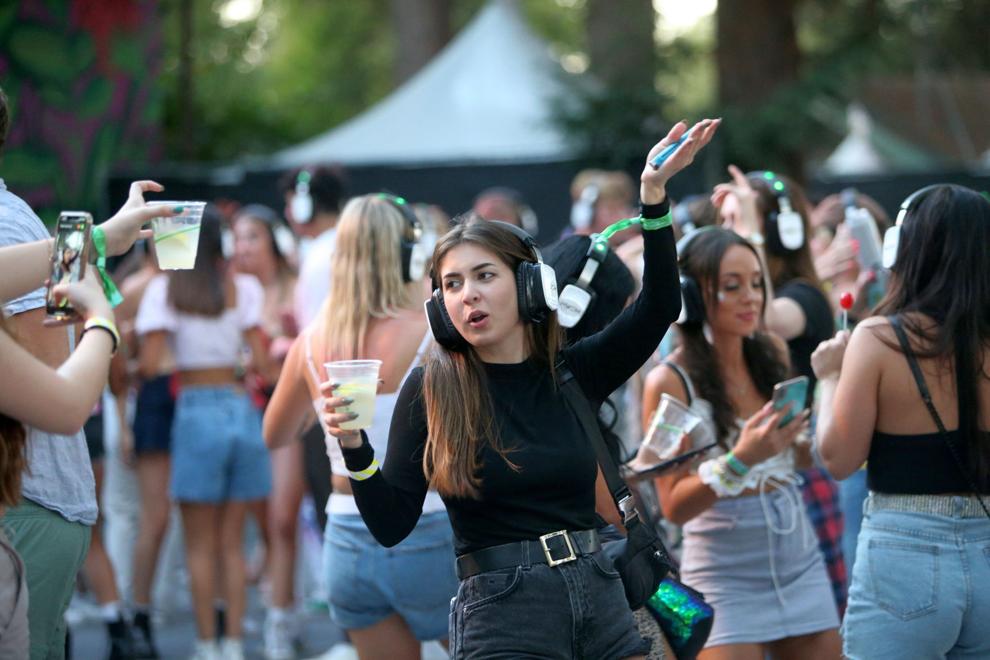 BottleRock 2021 Day 2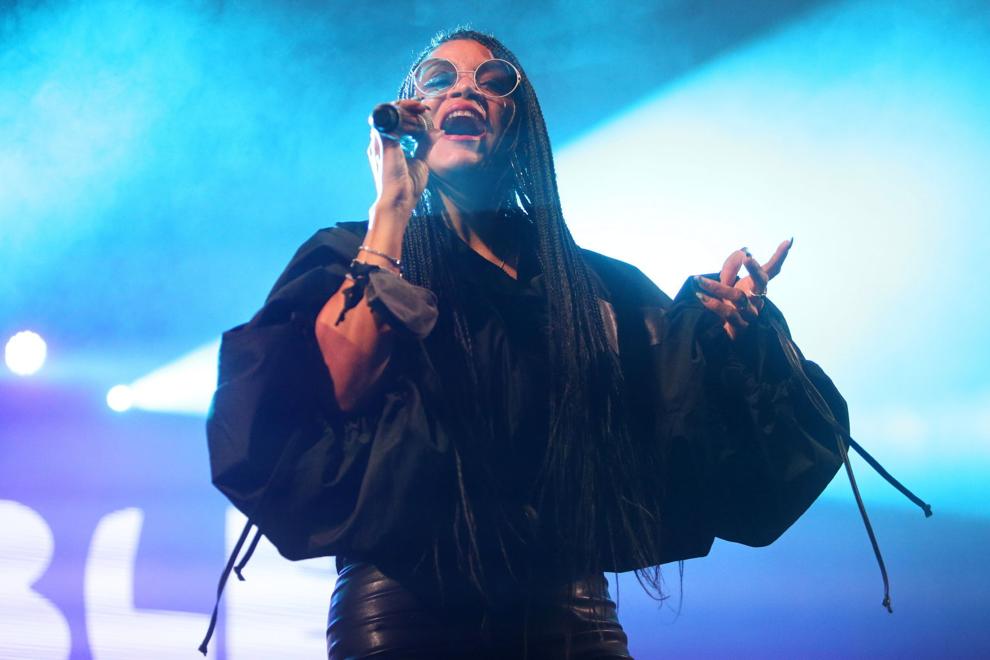 BottleRock 2021 Day 3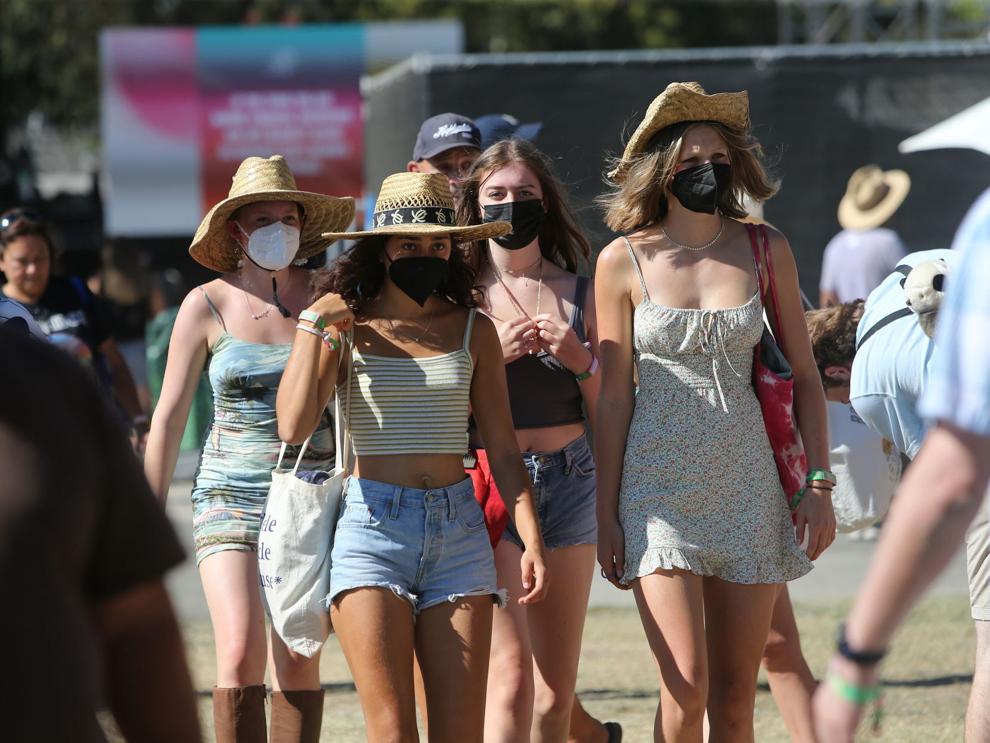 BottleRock 2021 Day 3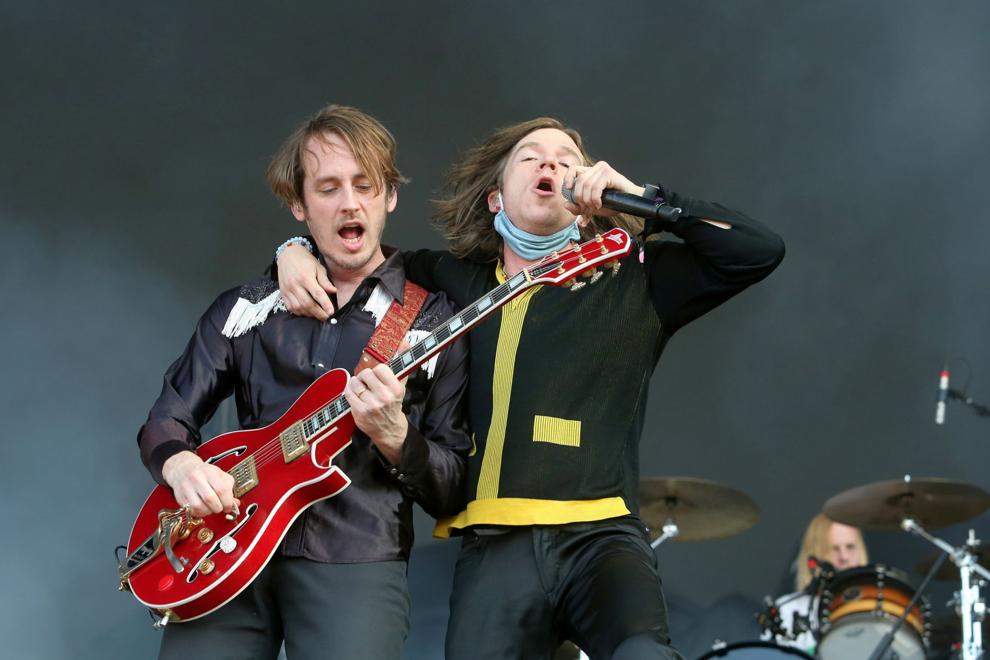 BottleRock 2021 Day 3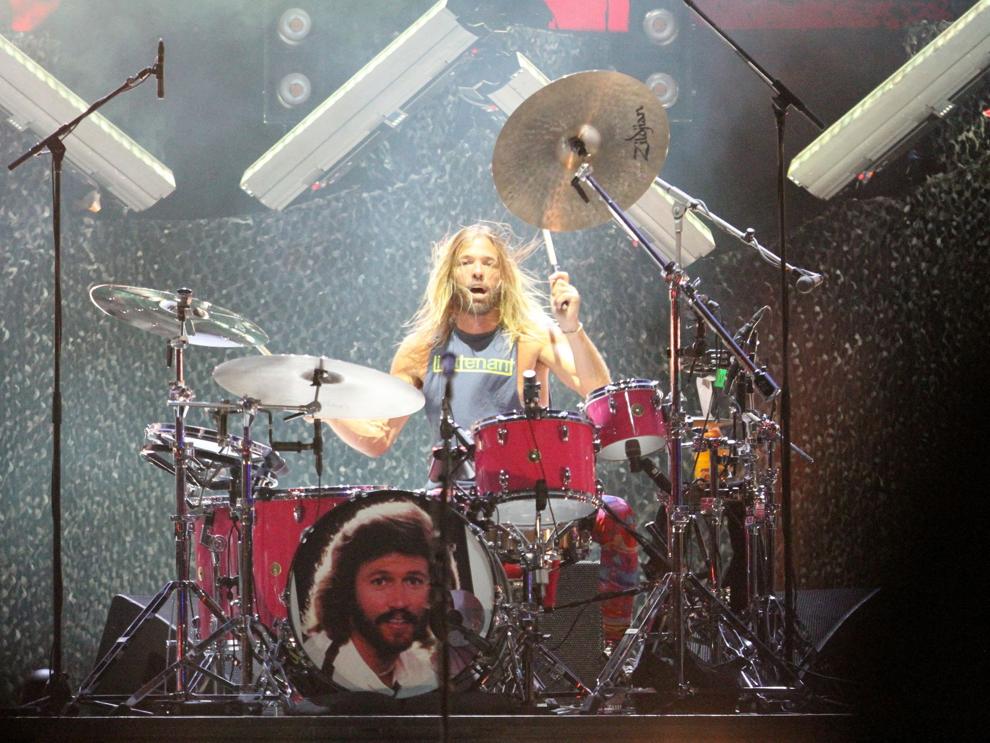 BottleRock 2022 Day 1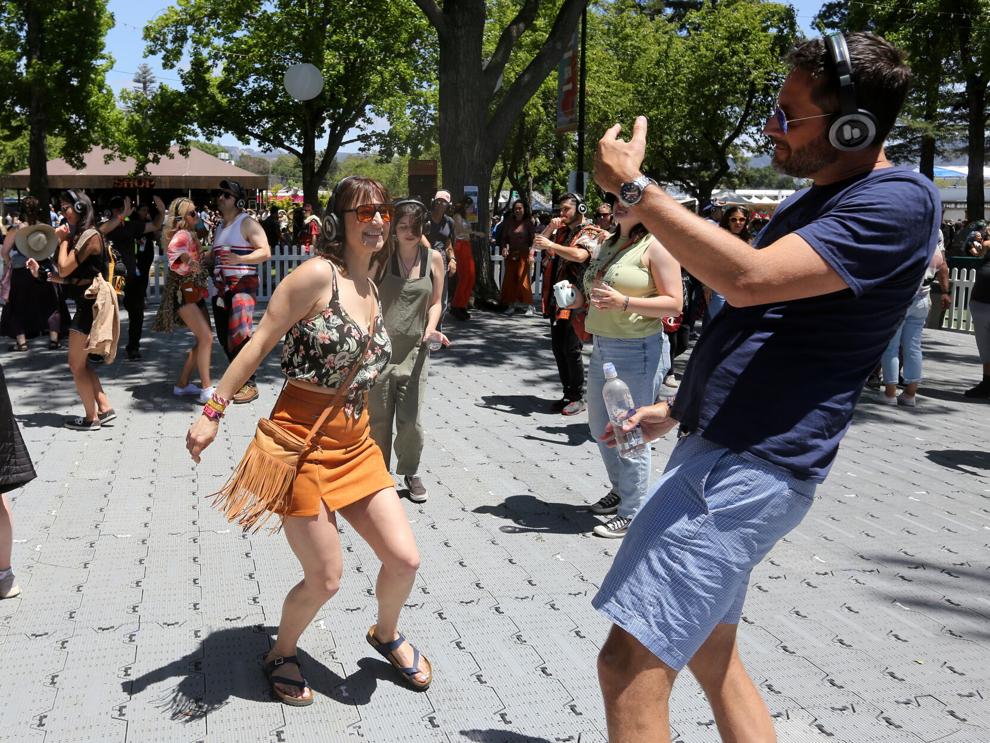 BottleRock 2022 Day 1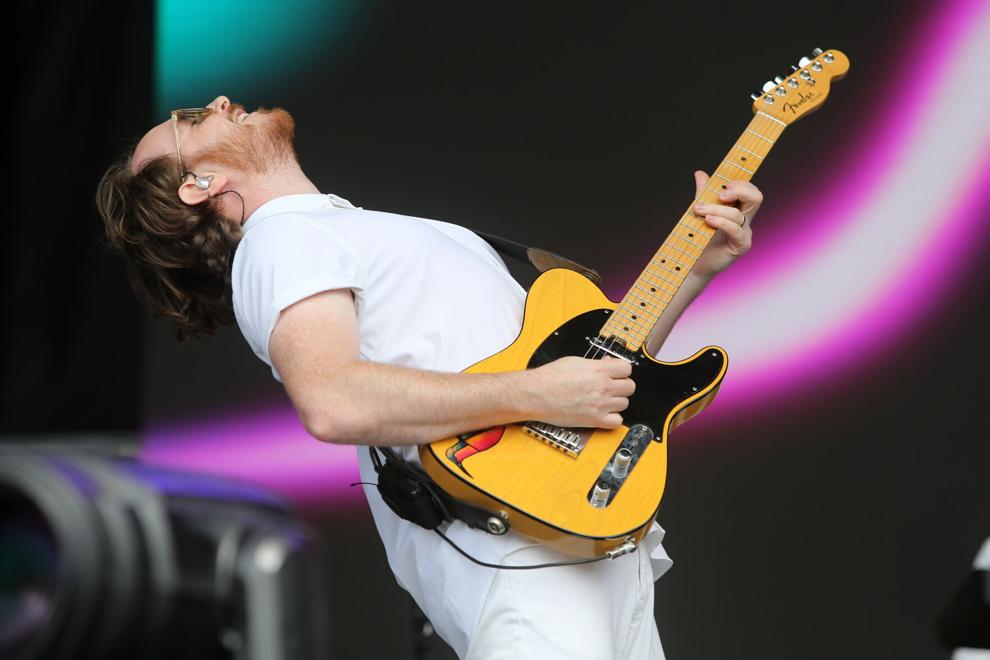 BottleRock 2022 Day 1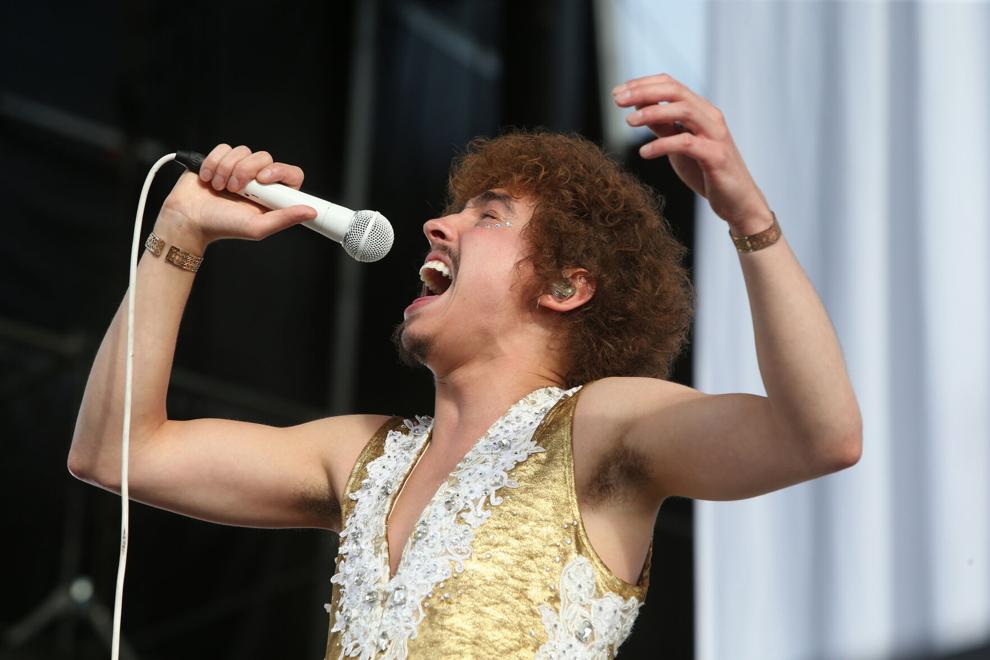 BottleRock 2022 Day 1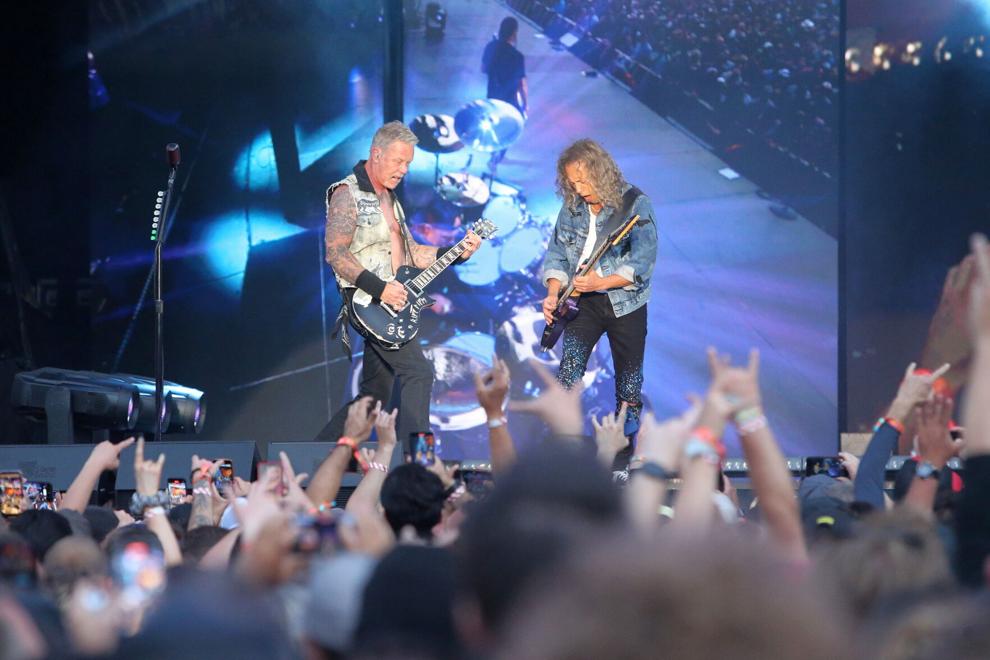 BottleRock 2022 Day 2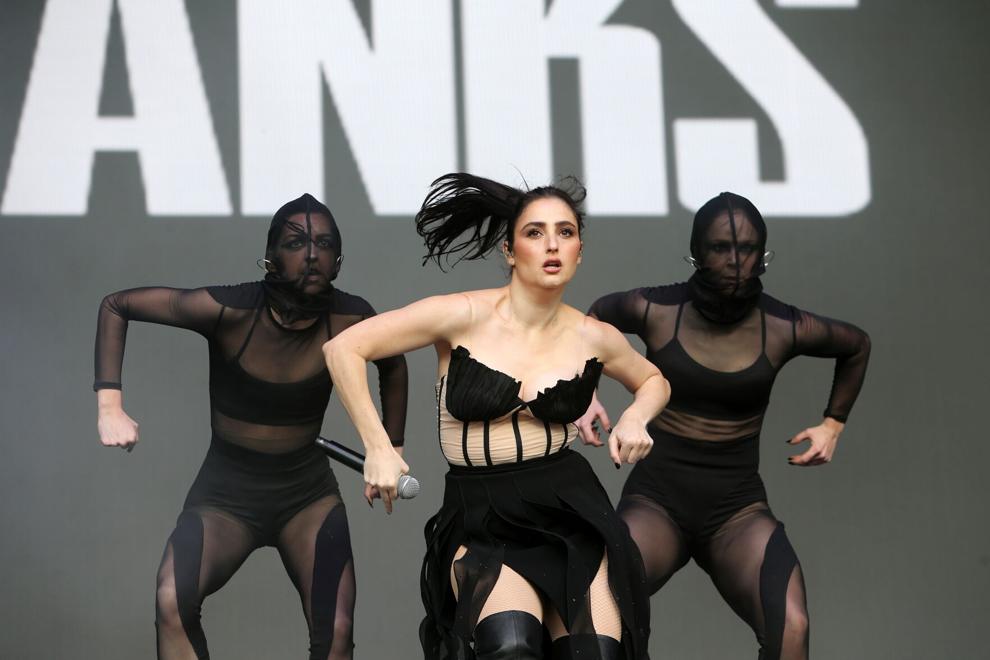 BottleRock 2022 Day 2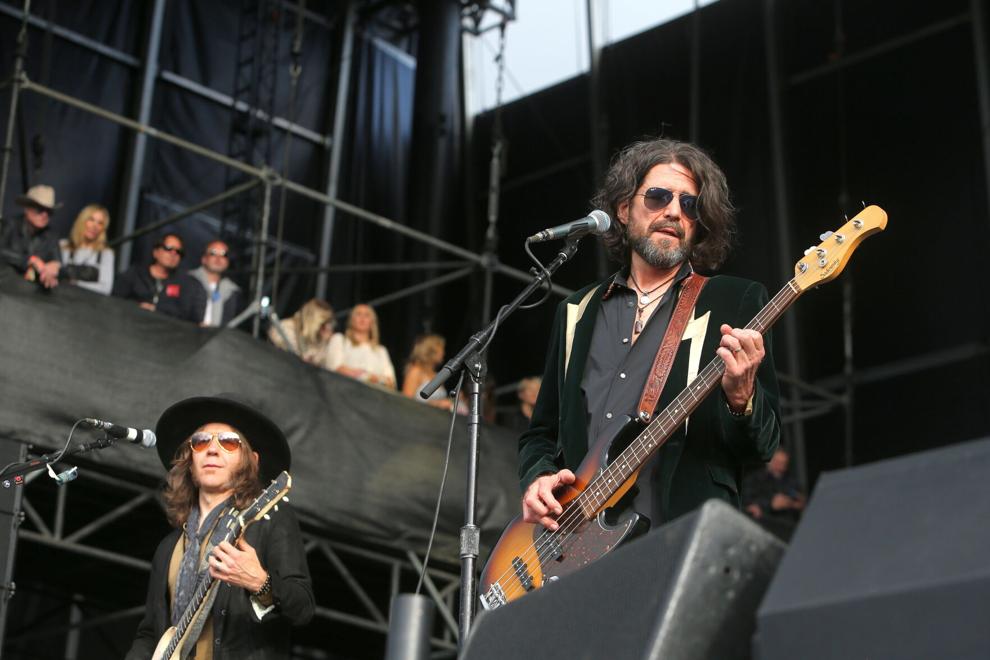 BottleRock 2022 Day 3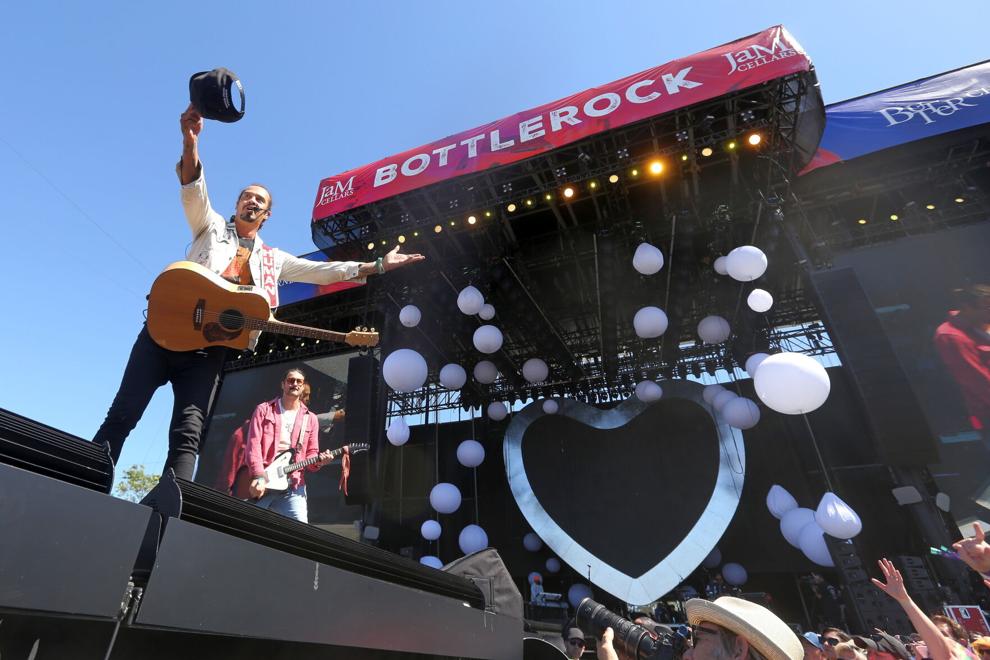 BottleRock 2022 Day 3