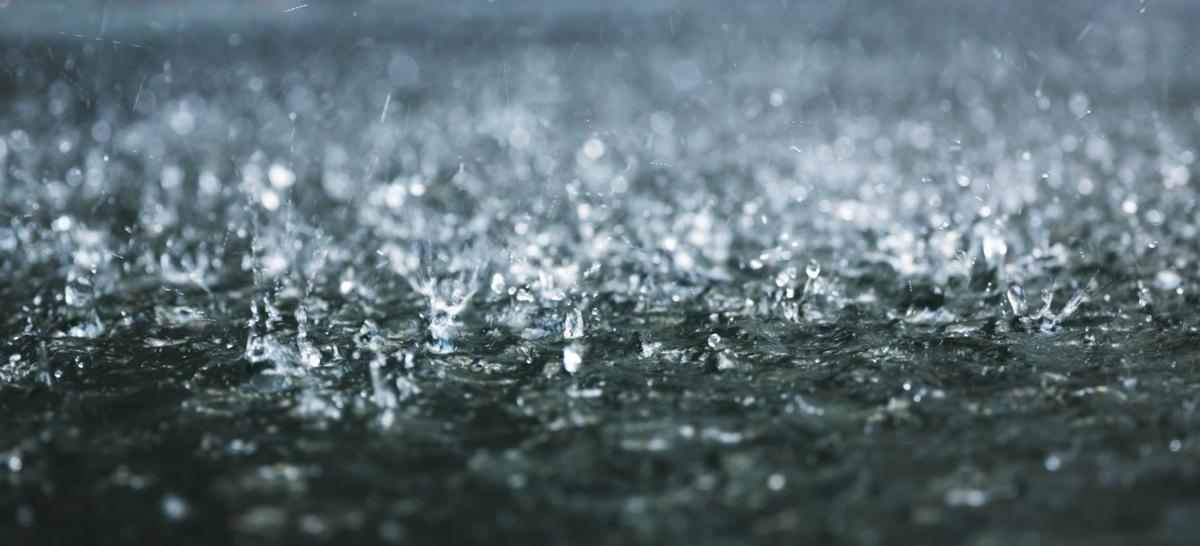 Napa County had a meager March instead of the hoped-for miracle March on the rainfall front and that could mean one of the driest rainy seasons on record.
How about an amazing April? Mike Pechner of Fairfield-based Golden West Meteorology was expecting rain to fall Saturday and Sunday, with showers possible Monday and Tuesday. Some areas could receive more than an inch.
Late season rains, while likely too late to turn around an extremely dry rainy season, aren't too late to make a positive difference.
"The more rain you have late into spring means that we dry out later in the summer, so that peak portion of the summer for more volatile fires is pushed back later into August, September," Pechner said.
Only 1.59 inches of rain fell at Napa State Hospital last month, short of the average of about 3.7 inches. Given this meager March followed a famished February, the county's rainfall total this season is looking slim.
Napa State Hospital since Oct. 1 had received 9.85 inches of rain as of Friday, according to the National Weather Service, much of it in December. That makes it all but impossible to reach the Oct. 1-to-Sept. 30 annual water year average of about 25 inches, given the area's dry summers.
The U.S. Drought Monitor shows the county in a moderate drought. The county would need a rainy spring of big proportions to have even a run-of-the-mill dry water year, as opposed to a historically dry year.
One of the driest rain seasons ever at Napa State Hospital since the late 1800s was 1923-24, when only 9.52 inches fell. Then there was the double-drought punch of 12.56 inches in 1975-76 and 12.65 inches in 1976-77.
Only a late-season turnabout can keep 2019-20 from being in that league.
The city of Napa receives drinking water from Lake Hennessey reservoir in the mountains east of Rutherford and the State Water Project in the Sacramento-San Joaquin Delta. Lake Hennessey is 89 percent full. Napa has State Water Project carryover supplies from last year.
"It's a solid position we're in, even if this is a multi-year drought," city Water General Manager Joy Eldredge said.
The city also usually has small Milliken Reservoir near the Silverado area, but probably not this summer. The city is unable to use the reservoir as it buries the above-ground pipe that takes water from the reservoir to the water treatment plant.
That project will be helpful, Eldredge said. Burying the pipe will keep it from being damaged by future wildfires, as happened during the October 2017 Atlas fire.
St. Helena's Bell Canyon Reservoir as of Wednesday was only 67 percent full. City officials in March talked about possibly having to impose water conservation measures, barring a late season rain bailout.
Public Works Director Erica Ahmann Smithies said Wednesday that the city is monitoring the situation and that the City Council will receive a report later in the month.
"There is also more precipitation in the forecast, so stay tuned," Smithies said in an email.
Napa County has been hit by storms this rainy season, except during a bone-dry February. But the storms of January and March tended to bring only a few tenths of an inch to Napa State Hospital. A big blow of an inch or more never came after December.
"We had the usual amount of rainy days in March, but no production," Pechner said.
One of the wetter parts of the county this season is Mount Veeder, which through March 30 had received 19.9 inches of rain, according to the Napa Valley Regional Rainfall and Stream Monitoring Network. But the annual average from 2002 to 2015 is 42.2 inches.
Some 2019-20 storms hit harder to the south. Downtown Los Angeles, which usually receives far less rain than Napa County, this season through March had topped Napa State Hospital total with 11.67 inches.
It's been that kind of rain year for Napa County so far, with the traditional rain season beginning to peter out. Here's to an amazing April.
Get local news delivered to your inbox!
Subscribe to our Daily Headlines newsletter.