Updated at 11:30 a.m. — A 23-year-old Martinez resident arrested on unrelated allegations shortly after the shooting death of a supermarket employee Sunday in American Canyon is now the prime suspect, authorities announced.
Christopher "Roly" Young is being held in the Napa County jail without bail in connection with the death of 18-year-old Nathan Gabriel Garza, who was shot and killed at 12:02 p.m. in the parking lot of the Safeway at 103 W. American Canyon Road.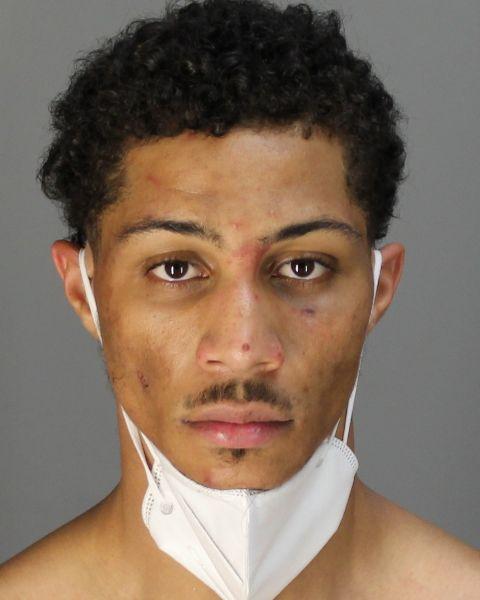 Garza, a Fairfield resident who worked at the American Canyon Safeway, was pronounced dead at the scene, according to Henry Wofford, spokesman for the Napa County Sheriff's Office.
Garza was on a work shift and delivering groceries to a vehicle in the parking lot shortly before the attack, and there was no indication he and Young knew each other, Wofford said later Monday.
Witnesses described a white Cadillac sedan possibly connected to the shooter being driven away from the crime scene at high speed, Wofford said in a statement Monday morning.
Young was detained by Napa County sheriff's deputies in American Canyon, after the Napa law-enforcement dispatch center received reports of a man jumping fences and running through backyards within 30 minutes of the shooting, according to Wofford.
Based on witnesses' descriptions, detectives at first did not believe Young was associated with the attack, but did not rule out that possibility, according to Wofford.
Further investigation identified and located the Cadillac used in the shooting parked on Cattail Drive in American Canyon, Wofford said in his statement. Residential surveillance video showed a man matching Young's description parking and leaving the vehicle within minutes of the shooting, then heading on foot in the direction of where he was later arrested.
A subsequent search of the vehicle turned up a .45-caliber handgun, the same caliber firearm used in the Safeway shooting, according to Wofford.
Young, who originally had been booked into the Napa jail at 3:08 p.m. on suspicion of misdemeanor counts of false imprisonment and resisting arrest, then had the murder allegation added, Wofford said.
Investigators have not said what triggered the incident. Contrary to internet reports, detectives have no evidence suggesting that Garza was killed shortly after asking the suspect to wear a mask, the Sheriff's Office said.
Garza had graduated in June from Rodriguez High School in Cordelia, the Fairfield-Suisun Unified School District announced on its Twitter feed Sunday evening.
Witnesses or others with information about the shooting are asked to contact sheriff's detectives at 707-253-4591. The sheriff's office is investigating the case in partnership with the Napa County Major Crimes Task Force.
Most-read police and fire briefs on NapaValleyRegister.com
Here is a roundup of other police and fire reports in Napa County.
Get local news delivered to your inbox!
Subscribe to our Daily Headlines newsletter.