American Canyon voters used the election to give ringing endorsements to the City Council incumbents and also add a retired police detective to the mix.
Incumbent Mayor Leon Garcia took a commanding lead over City Councilmember Mark Joseph in their battle to be the city's mayor. He led Joseph 63% to 37% as of Wednesday morning.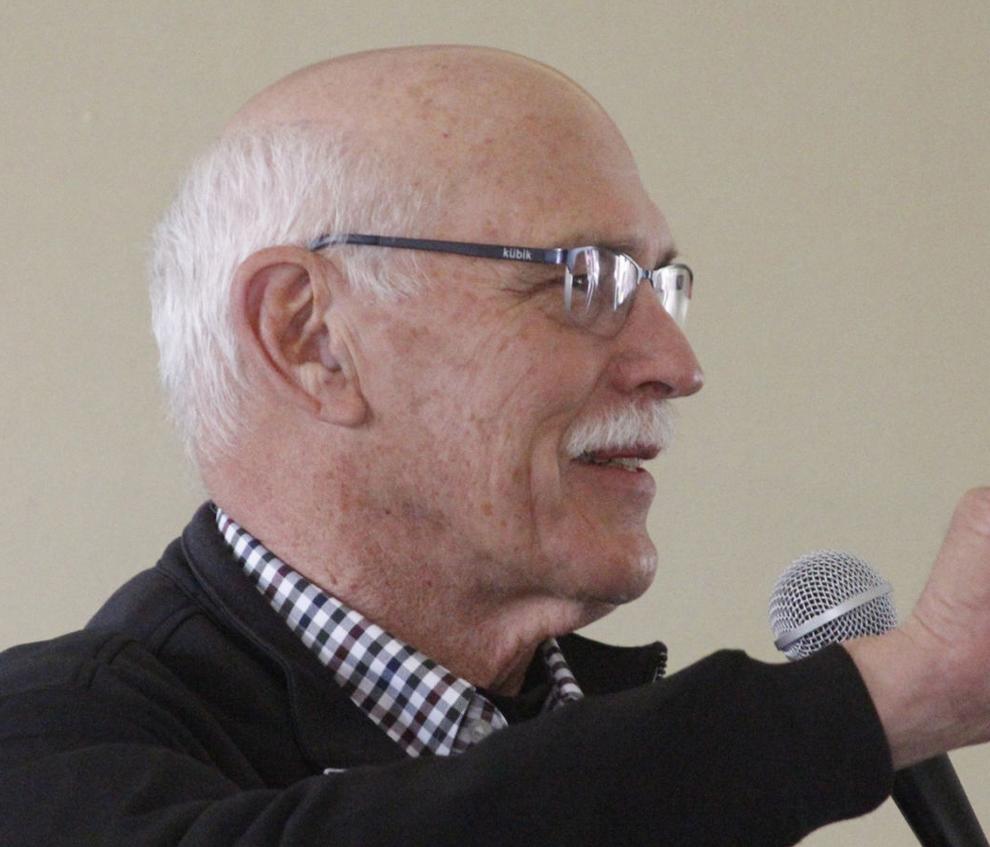 Meanwhile, incumbent City Councilmember Mariam Aboudamous had a big lead to keep her seat. Newcomer and retired Richmond police detective Pierre Washington seemed all but certain to win a second council seat with no incumbent running.
Garcia on Tuesday night declined to declare victory, despite being so far out in front of his rival.
"It's ain't over until it's over," he said, though the celebratory shouts from supporters at an outdoor gathering on Mosaic Court showed what they thought of the initial results.
Garcia sought to extend his long political career in Napa County's newest city, founded in 1992. He was elected to the City Council in 2002 and became the city's first — and to date only — elected mayor in 2006.
"I just work hard for the community," Garcia said. "My heart is here. Community service has always has been an important thing for me."
He talked to residents from all sorts of different backgrounds during the campaign, he said.
"One of my great joys is being out there and getting to know people," he said.
Garcia addressed a comment sometimes heard during the campaign that it's time for a change and new ideas. He depicted his experience as a plus during a pandemic and time of uncertainty.
"Change for the sake of change is not necessarily a good thing," Garcia said.
Joseph served as American Canyon city manager for 12 years before resigning in late 2005. He was elected to the City Council in November 2010.
"Clearly, this is not the kind of close race I expected," he said Tuesday night. "I think it's a testimonial to the power of the incumbent."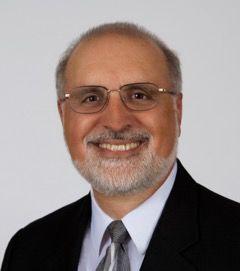 He didn't run with a radically different vision than Garcia's or calling for wholesale changes in the city's plans. Rather, he said he could provide leadership to move projects along faster, such as a traffic-relieving Newell Drive extension.
"It's not enough to say, 'I support the Newell extension.' You really have to take the steps to make it happen," Joseph said.
Joseph will remain on the City Council no matter what happens, given his term as councilmember has two years remaining. But Garcia would have been off the council with a loss.
That raised the prospect that people who liked both candidates might have voted for Garcia as mayor to keep both men serving the city.
"That's a little discouraging," Joseph said. "You're not voting for councilmember, you're voting for mayor. It's not the same thing. I am sure there are a lot of people that thought like that."
Joseph's election night gathering also came with a COVID-19 twist. He stayed home and met with supporters on Zoom.
Garcia as of Wednesday morning had 3,335 votes and Joseph had 1,974.
Joseph raised more money for the election. Papers filed with the City Clerk's office show he raised $33,000 this calendar year through Oct. 17, compared to $10,000 for Garcia. That doesn't include money they might have had left over from past campaigns.
The City Council race had two seats on the ballot and five candidates. Aboudamous as of Wednesday morning had 38% of the vote and Washington had 31%. Among other candidates, Joey Palma had 16%, Eric Altman had 9% and Jason Kishineff had 6%.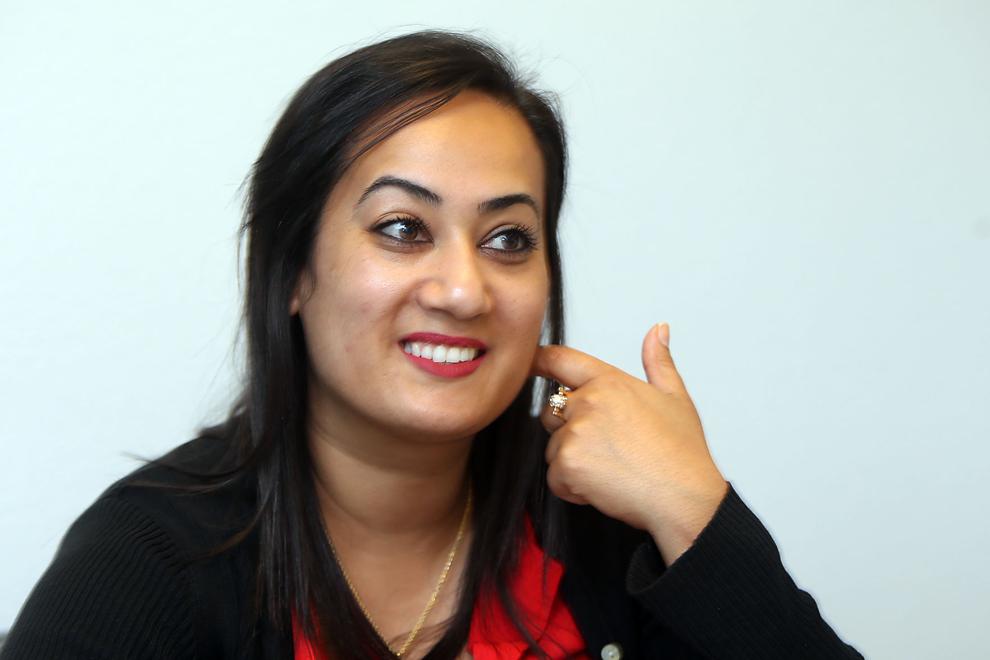 Aboudamous, an attorney, was elected to the City Council in November 2016. The daughter of Palestinian immigrants grew up in American Canyon and was the first Muslim in the county to hold elected office.
Now she will enter a second term.
"I am honored, I am completely honored," Aboudamous said on Wednesday. "I love this town. I am so pleased with the results, and I can't wait to continue working."
Her priorities for the coming four years are addressing traffic, housing and economic development, she said.
"Of course, with the looming pandemic, I want to make sure my residents are safe," she said.
Washington had a career in the military and law enforcement and is head of security for a Genentech facility. He ran unsuccessfully for City Council in 2018.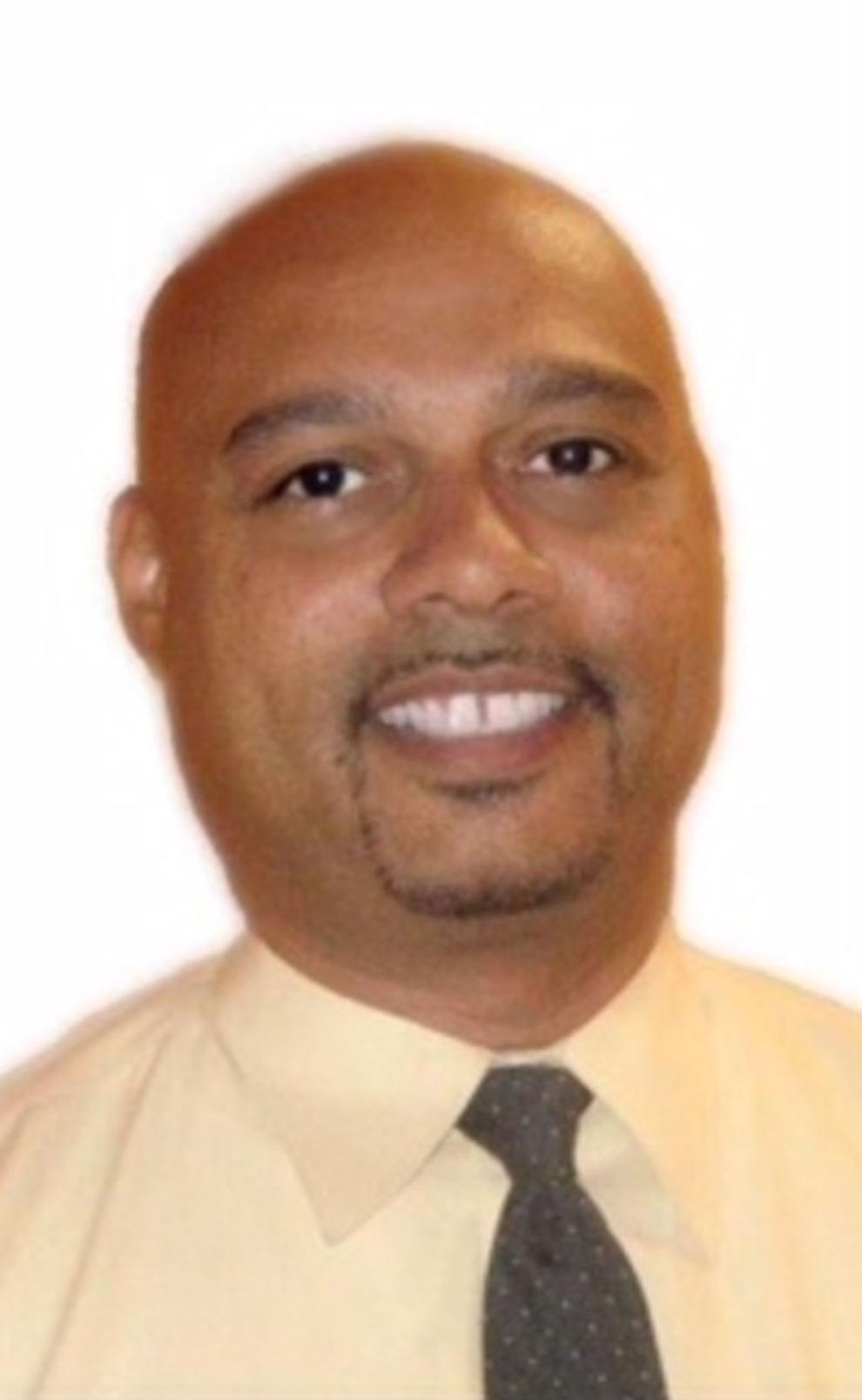 He wants to have a more diverse city staff that resembles the diversity of the city. He wants to make certain police and fire have the equipment they need to do their jobs, Washington said on Wednesday.
"I get asked all the time about defunding the police department and that's definitely not something on my agenda," the retired police officer said.
He also wants to advocate for investments in parks and recreation, which he sees as important to the quality of life of youths and seniors. He doesn't like how these are the first programs to get cut, Washington said.
John Tuteur, the county's registrar of voters, said there were still an estimated 8,000 ballots countywide to count in the coming days.



Watch Now: How to deal with disappointment especially during election week
Napa County Election results, Nov. 3, 2020
| NAPA COUNTY RESULTS | | |
| --- | --- | --- |
| | | |
| NAPA MAYOR | Votes | Percent |
| SCOTT SEDGLEY | 16,319 | 64.16% |
| DORIS GENTRY | 5,186 | 22.46% |
| GERARDO MARTIN | 3,931 | 15.45% |
| | | |
| NAPA CITY COUNCIL, DISTRICT 2 | Votes | Percent |
| BETH PAINTER | 3,978 | 57.20% |
| DAVID CAMPBELL | 1,431 | 20.58% |
| JIM HINTON | 868 | 12.48% |
| PAUL STODDARD | 678 | 9.75% |
| | | |
| NAPA CITY COUNCIL, DISTRICT 4 | Votes | Percent |
| BERNARDO "BERNIE" NARVAEZ | 3,205 | 68.91% |
| RENEE CAZARES | 1,446 | 31.09% |
| | | |
| AMERICAN CANYON MAYOR | Votes | Percent |
| LEON GARCIA * | 3,335 | 62.82% |
| MARK JOSEPH | 1,974 | 37.18% |
| | | |
| AMERICAN CANYON COUNCIL | Votes | Percent |
| MARIAM ABOUDAMOUS * | 3,262 | 38.16% |
| PIERRE WASHINGTON | 2,617 | 30.62% |
| JOEY H. PALMA | 1,329 | 15.55% |
| ERIC "EA" ALTMAN | 800 | 9.36% |
| JASON KISHINEFF | 540 | 6.32% |
| | | |
| CALISTOGA MAYOR | Votes | Percent |
| CHRIS CANNING | 1,136 | 100% |
| | | |
| CALISTOGA COUNCIL | Votes | Percent |
| IRAIS LOPEZ-ORTEGA * | 821 | 35.60% |
| MICHAEL DUNSFORD * | 518 | 22.46% |
| LISA M GIFT | 511 | 22.16% |
| SPIRO MAKRAS | 456 | 19.77% |
| | | |
| ST. HELENA MAYOR | Votes | Percent |
| GEOFF ELLSWORTH * | 772 | 39.27% |
| MARY KOBERSTEIN | 735 | 37.39% |
| PETER WHITE | 459 | 23.35% |
| | | |
| ST. HELENA CITY COUNCIL | Votes | Percent |
| LESTER HARDY | 801 | 24.21% |
| ERIC HALL | 777 | 23.48% |
| LESLIE STANTON | 707 | 21.37% |
| ROSAURA SEGURA | 614 | 18.56% |
| DAVID KNUDSEN | 410 | 12.39% |
| | | |
| YOUNTVILLE TOWN COUNCIL | Votes | Percent |
| MARJORIE MOHLER | 614 | 30.65% |
| ERIC E. KNIGHT | 551 | 27.51% |
| JEFF DURHAM | 476 | 23.76% |
| SCOTT OWENS | 362 | 18.07% |
| | | |
| NVUSD TRUSTEE, AREA 4 | Votes | Percent |
| EVE RYSER | 1,784 | 42.78% |
| ICELA MARTIN | 1,476 | 35.40% |
| DEVIN MARTIN JONES | 910 | 21.82% |
| | | |
| CJUSD GOVERNING BOARD | Votes | Percent |
| RUDY GONZALEZ | 862 | 24.81% |
| JULIANNE PAULA ELKESHEN * | 764 | 21.99% |
| STEPHANIE ROTHBERG-ALLAN | 731 | 20.52% |
| MATTHEW REID * | 597 | 17.18% |
| MARK L. GALINDO | 539 | 15.51% |
| | | |
| CONGRESS VALLEY WATER DISTRICT, BOARD MEMBER | Votes | Percent |
| RENATE E. SICARD | 59 | 45.74% |
| ROBIN FRANCIS | 41 | 31.78% |
| ADAM JOFFE | 29 | 22.48% |
| | | |
| * incumbent | | |
| | | |