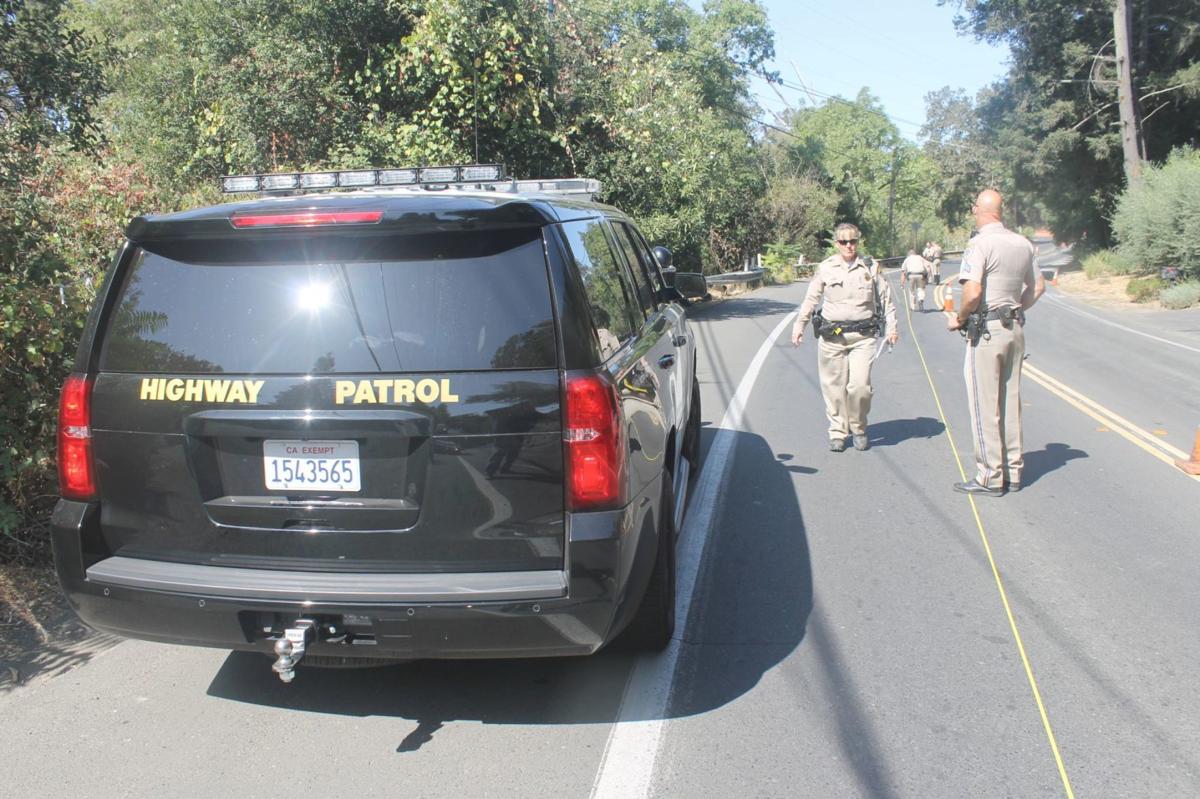 A 25-year-old Calistoga man was discovered dead in his car Monday morning after driving off Silverado Trail near St. Helena Saturday morning while on his way home from work, the California Highway Patrol reported.
The motorist was identified Monday afternoon by the Napa County Coroner's Office as Cameron Thompson, who had been working as a cook at the Meadowood Napa Valley resort.
Thompson was a resident of Los Angeles who had been living in Calistoga, said coroner's spokesperson Henry Wofford.
He was found around 9 a.m. by a coworker who searched the area Monday and discovered the wreckage 30 feet down an embankment. The car had struck a tree, the CHP reported.
Coworkers had become concerned when the worker failed to show up at work Saturday afternoon. They reported him missing to the Napa County Sheriff's Office, the CHP said.
The man, driving a 2012 Volkswagen, had last been seen leaving work at 2:30 a.m. Saturday. The crash occurred about 2:40 a.m. on Silverado south of Pratt Avenue, the CHP estimated.
For unknown reasons, the driver veered to the left and across the southbound lane, colliding into a guardrail on the west shoulder, the CHP said. The car became airborne and struck the tree below the roadway.
The CHP noted that it had not received any calls for service at or near the scene of the incident on Friday night or Saturday morning.
Silverado Trail was closed for several hours on Monday in both directions between Pope Street and Deer Park due to a fatal accident, the California Highway Patrol reported. The road reopened shortly after noon.
Get local news delivered to your inbox!
Subscribe to our Daily Headlines newsletter.