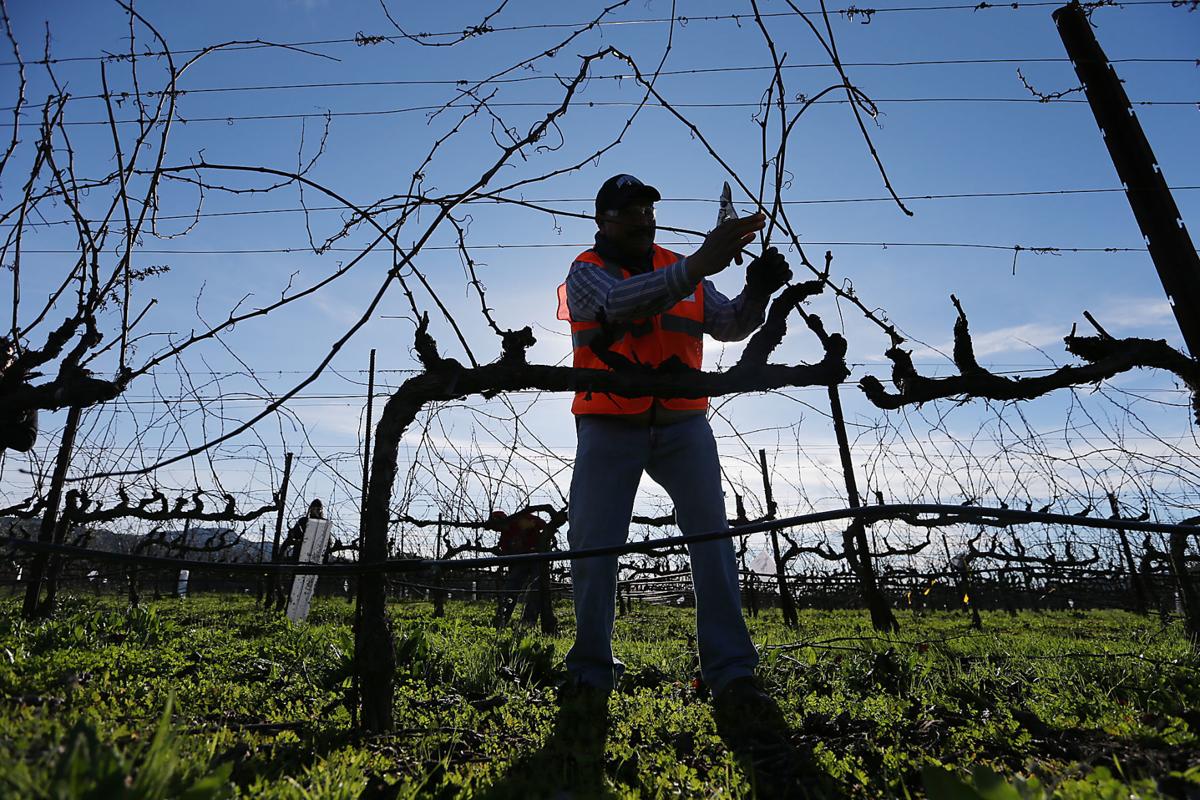 An executive order issued last week by Gov. Gavin Newsom meant to protect essential workers could threaten the viability of the very businesses they work for, business groups say.
The order effectively streamlines the process of collecting workers' compensation benefits for Californians who contract COVID-19 while working outside of their homes during the state's stay at home order, experts say.
It presumes that essential workers were sickened while on the job, relieving them of the burden of proving their illness was work related before they can receive workers' compensation benefits like sick pay and coverage for health care costs. It applies retroactively through March 19, the day of California's stay-at-home order, and is valid through early July.
Typically, workers' compensation insurance requires recipients to prove a direct link between their injury or illness and their workplace. For invisible, infectious diseases, proving causality could be a serious burden on employees, according to Catherine Fisk, a professor of labor and employment law at UC, Berkeley.
"The workers' compensation system was designed with accidents in mind," Fisk said. It was created with factory workers and coal miners in mind, she added: industries among which workers were often exposed to occupational hazards like toxins or heavy machinery. With illnesses COVID-19, it can be hard to prove the disease was contracted at work as opposed to elsewhere.
Labor advocates commended the order. Employers statewide, though, have expressed their disdain for the order, which made waves in the business community even before it was signed into law on May 6. The order now shifts the burden onto businesses, opponents say.
Business groups are also opposed to what they've described as the general broadness of the order – a handful of other states have issued similar expansions of workers' compensation benefits, but only for front-line responders like healthcare workers and law enforcement. Illinois, which attempted to pass a similar expansion in April, had the measures rolled back by the state's Workers' Compensation Commission after legal challenges from business groups.
Napa's agricultural employers feel particularly burdened by the order, according to Napa County Farm Bureau CEO Ryan Klobas, who said the order has been a topic of heated discussion among the bureau's membership base.
"We understand that the Governor is trying to do what he thinks is best to reopen the economy while taking care of our workers, but this is not the way," Klobas said, adding that the bureau recognizes the need for essential workers to receive care for work-sustained injuries. "(This order is) highly flawed, and it places an undue burden on businesses who are trying to recover from the losses they've sustained in the pandemic."
That burden will likely come in the form of hikes in insurance premiums, according to Peter Nissen, whose Napa-based vineyard management company has operated in the North Bay for more than 40 years. Nissen isn't alone in his suspicion: the cost of claims from essential workers, assuming each symptomatic worker filed an accepted claim, would range from $2.2 billion to $33.6 billion, according to analysis from the Workers' Compensation Insurance Rating Bureau of California. That could place huge strain on the state's workers' compensation system, according to the analysis.
To Nissen, it seems largely unintuitive that agriculture, despite its classification as essential, should be included in the order: risk of exposure, especially in Napa Valley's vineyards, is comparatively quite low, especially compared to health care workers or other essential industries.
"We don't have interactions with the general public – we don't have the exposure that you might have in a retail store or a bank, and we don't have visitors," Nissen said. He's implemented a number of precautions for his crew: social distancing between in vineyard rows, additional sanitation, asking workers to self-monitor for any COVID-19 like symptoms.
"That's not to say it can't happen," Nissen said of spread among vineyard management crews. "But we're very fortunate that we work outside, and the (workplace culture) is very different here."
More than two-thirds of Napa Valley Grapegrower (NVG) membership – which includes vineyard management companies like Nissen's – offer their full-time employees medical benefits, according to an NVG membership survey conducted in February. That's well above average for agricultural employers statewide, experts have said, but still – about a third of the full-time workforce, then, remains uninsured.
Seasonal workers, which account for a large part of Napa's agricultural workforce in the months leading up to harvest, are even more vulnerable: just 12% of growers surveyed said they offered seasonal workers health insurance.
"For those workers who are essential, the order will mean they get health benefits to cover their COVID-19 treatment, even if they don't have health insurance," UC Berkeley's Fisk said.
That will likely apply to a number of agricultural laborers elsewhere in California: in the Central Valley, for example. Agricultural producers with more than 500 employees are also not mandated by emergency federal legislation to provide two weeks of paid sick leave, Fisk added.
Those uninsured part-time or seasonal workers not otherwise eligible for state-sponsored health care like Medi-Cal will be made less vulnerable by the order, according to Fisk, though full time employees with inadequate sick time could benefit as well. Business groups, including the California Chamber of Commerce, argue the private sector should not be made to serve as a safety net.
"Imposing a legal conclusion that any employee who contracts the coronavirus is covered by workers' compensation benefits, shifts the cost of this pandemic to the private sector," spokeswoman Denise Davis told CalMatters in an email. "As we have previously stated, the private sector cannot be the safety net for this crisis, that is the role of the government."
At its heart, the order is a matter of shifting risk from the individual to businesses, Fisk explained. The governor's office is attempting to shift risk – risk for and from individual workers who fall sick – to employers, who may then spread that risk to shareholders or consumers. If farms and vineyards are finding themselves particularly burdened, she added, the government may step in to bail them out. Ultimately, Fisk believes overburdening neither individuals nor the business that employ them is in the public interest.
"It is not in the interest of anybody for a small business to potentially go bankrupt, but we certainly don't want to have individuals destitute because of unpaid medical bills," she said. "We have to figure out how equitably share the cost of the pandemic."
Though there are ways employers can rebut claims – through witnesses, documentation or otherwise that could prove the illness was not contracted in the workplace – Klobas called the rebuttal process "an uphill battle" for employers. Though he would not comment on what an appropriate alternative measure to protect workers would be, he said the state's legislature should play a role in determining the proper course of action for businesses and their employees.
"This is going to require a much larger conversation about how to deal with this," Klobas said, adding it would be one to which he hoped Napa County Farm Bureau as well as the California Farm Bureau could contribute. "Whenever the Legislature reconvenes, it needs to be part of a larger conversation about what this looks like in the long term. We understand that there's time pressure here, but want to balance all of the interests in this unprecedented time."
Editor's Note: Because of the health implications of the COVID-19 virus, this article is being made available free to subscribers and non-subscribers alike. If you'd like to join us in supporting the mission of local journalism, please visit napavalleyregister.com/members/join/