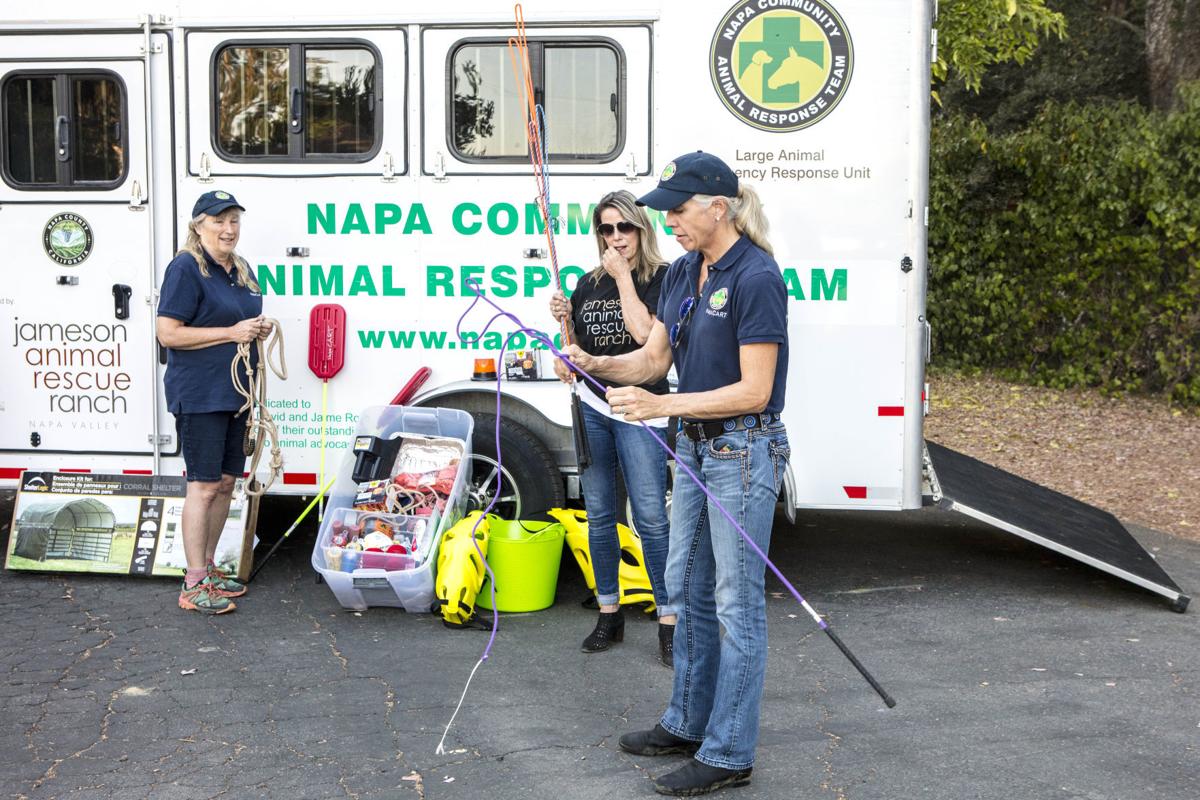 Local non-profit Jameson Animal Rescue Ranch has donated equipment to Napa Community Animal Response Team (NapaCART) to better prepare for animal rescues during natural disasters.
JARR raised $300,000 at its annual fundraiser, WineaPAWlooza, during the paddle raise for disaster relief and preparedness.
After last October's wildfires, local animal rescue groups have been improving the outcome for animals in future disasters through better preparedness and training. The need for supplies and equipment became apparent, officials said.
JARR's financial donation had helped buy: Hundreds of farmed animals' panels to set up quads and house 80 horses per shelter location; water containers, rubber mats and biosecurity equipment for large animal shelter set-up; crates, water, and food containers and biosecurity equipment for small animal shelter set-up (cohabitation with their humans; 250-gallon water containers for trucks, to facilitate getting water to animals in remote locations when power is out and animals are sheltered in place.
Also, technical rescue equipment to keep first responders safe while managing downed or injured farm animals and horses; stock trailers to enhance evacuation capability; personal protective clothing for CART members deployed behind fire lines, and communication equipment to facilitate coordinated response teams.
"We are thankful for the partnership we have with Napa County Animal Shelter and NapaCART which enables us all to come together as an animal loving community to help animals in need during wildfires, earthquakes, and floods," said Monica Stevens, JARR co-founder.