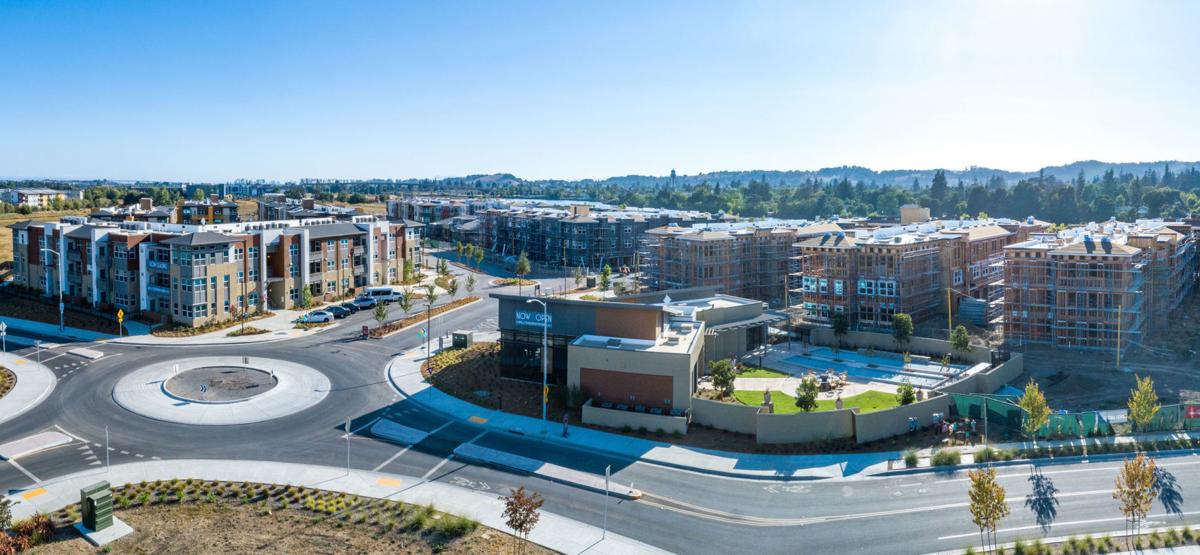 Housing supplies in the city of Napa remain as tight as they have been in recent memory.
City officials last week reported a vacancy rate of just 1.4% for Napa's rental housing developments, down from 2.3% a year ago and the second lowest level since at least 2009, above only the 1% vacancy level in 2018.
The rock-bottom availability of apartments to rent assures that a 15-year ban on converting rentals to condominiums in Napa will continue through at least August 2021. City zoning ordinances require annual surveys of local rental housing stock and permit conversions of such developments to ownership housing only if the vacancy level is above the "shortage" level of 5%.
The last time Napa's housing supply reached that level was 2005, when the City Council approved condo conversions for 80 units at Cadillac Flats and Marina Vista, but those projects were never carried out.
Since 2010 at the tail end of the Great Recession, Napa's rental vacancies have not cracked the 3% level, which the city labels as a "severe" shortage.
Napa's annual survey of rental housing supplies is based on a sample of at least 80% of all local properties with at least 20 units, except for those providing meals and housekeeping. This year's survey took place in late August and early September, about a month later than usual due to disruptions from the coronavirus pandemic, senior planner Michael Walker told the Planning Commission on Thursday.
The study does not include new apartments that have been certified for occupancy for less than six months, thus leaving out of this year's survey much of the first phase of The Braydon complex west of Soscol Avenue, the city's largest rental development. All 282 apartments in The Braydon's first phase, which was completed this summer, should be accounted for in Napa's 2021 survey, Walker told commissioners.
A second stage of The Braydon is expected to add a further 218 apartments to the site, which is bordered by Napa's auto showroom corridor on the east and the Napa River to the west. That expansion won Planning Commission endorsement in September and will go before the City Council on Tuesday night.
Construction of The Braydon's second phase could start as soon as the spring of 2021 and last for up to 20 months, owner Fairfield Residential reported earlier this year.
While a report indicated a decline in average Napa housing rents since the start of COVID-19-related restrictions in March, real estate brokers contacted by the Napa Valley Register have reported strong demand and continued high rents for many types of local housing, particularly as new tenants move from larger cities into higher-end Napa rentals.



Watch Now: Napa parklets pop up around downtown
You can reach Howard Yune at 530-763-2266 or hyune @napanews.com